Koyasan Bike Ride: From Daimon to Karukayado
Note: The opinions and views expressed in this user report are those of the individual author and do not necessarily reflect the opinions and views of japan-guide.com.
April 4, 2013 - Koyasan Bike Ride: From Daimon to Karukayado
Koyasan is often described as the heart of Buddhism in Japan. On Thursday, I went for a short bike ride that covered most of the major sites. The only major sites not included in this report include the Reihoken Museum and Nyonindo due to time and interest (I'm not a fan of museums in Japan). In my next post, I will cover Temple Lodging and the atmospheric Okunoin temple.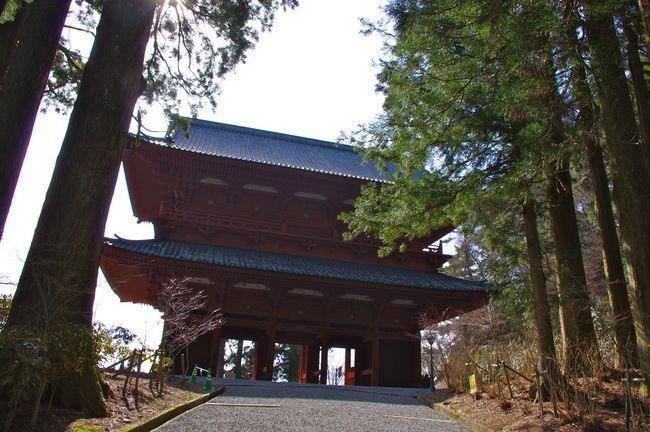 The Daimon Gate imposes over you as you enter Koyasan by car. In itself - it's nothing special but I found it handy as everything was downhill after riding to here.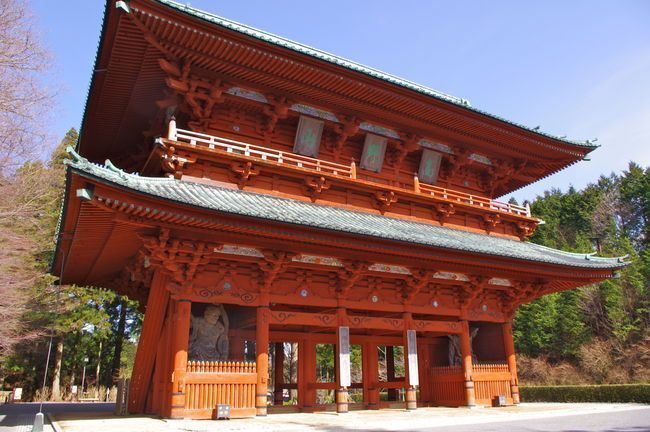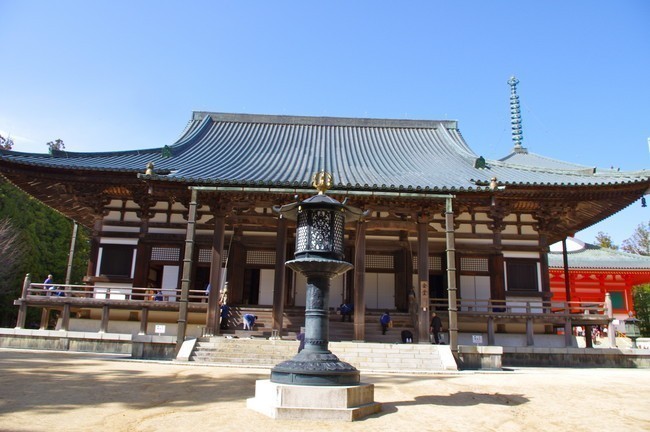 The Danjo Garan Complex includes a large list of notable buildings which were both large and enjoyable. I don't exactly know why - but I find temples or shrines which are not as busy much more more impressive and enjoyable. It would be easy to walk around here for an hour by itself. There is no cost to enter the site - but it may cost money to enter some buildings.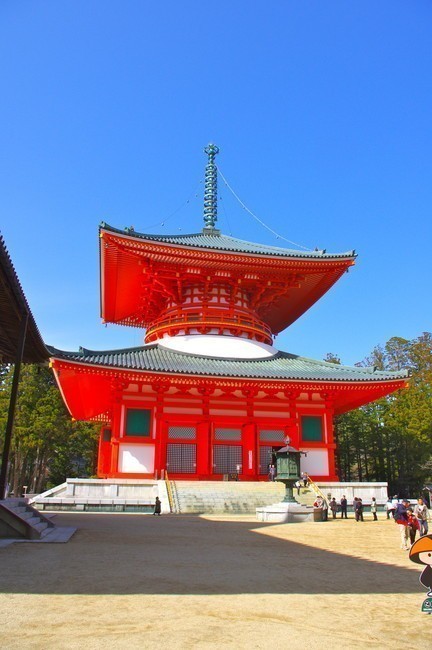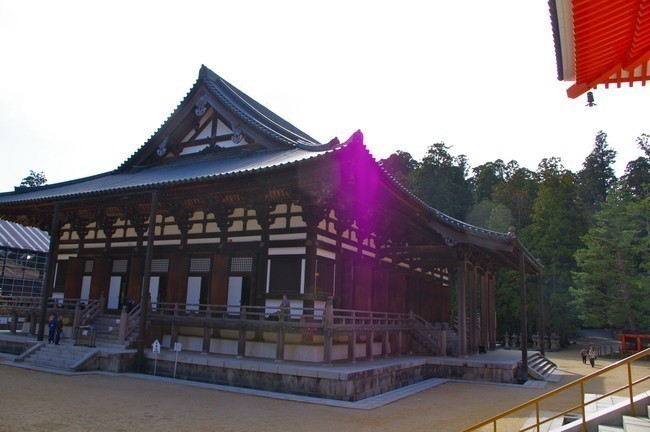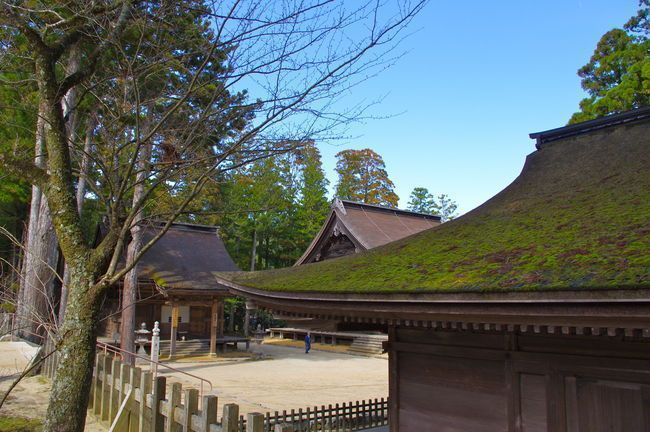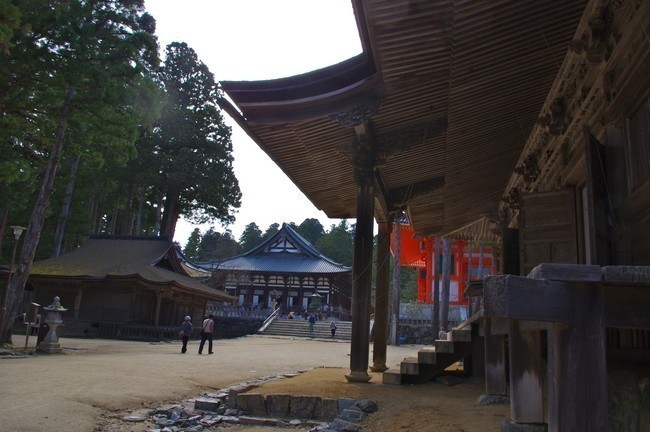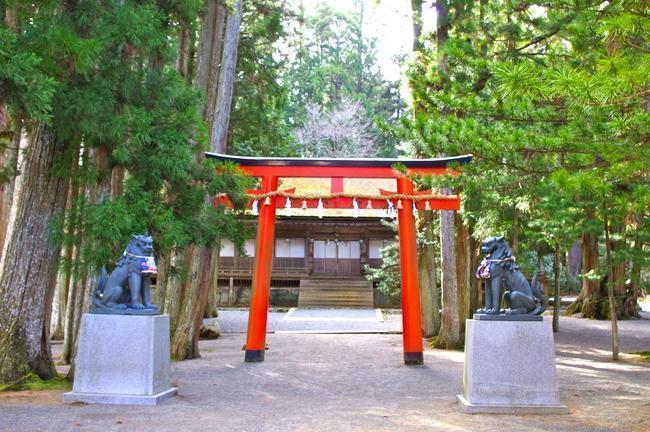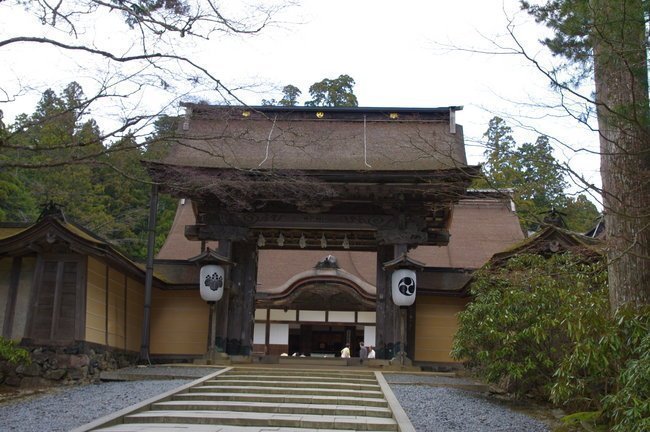 Kongobuji temple contains Japans largest Zen rock garden, along with a huge kitchen and impressive painted doors. Entrance is 500 Yen, but if you get a Koyasan Free Pass it is discounted to 400 yen and it comes with a free tea and biscuit.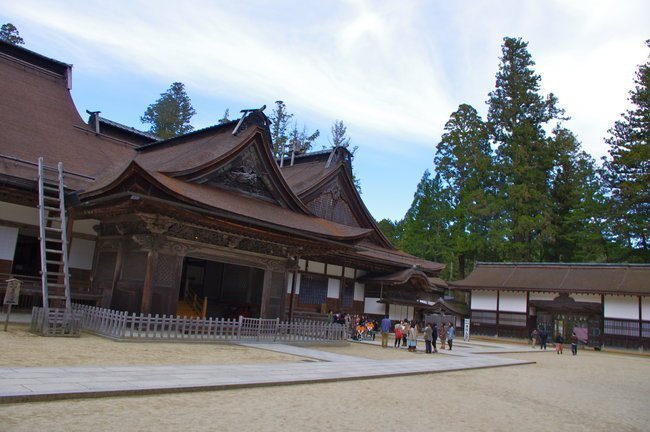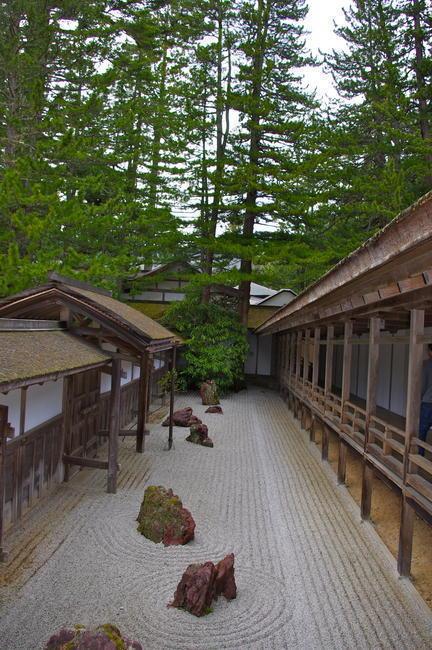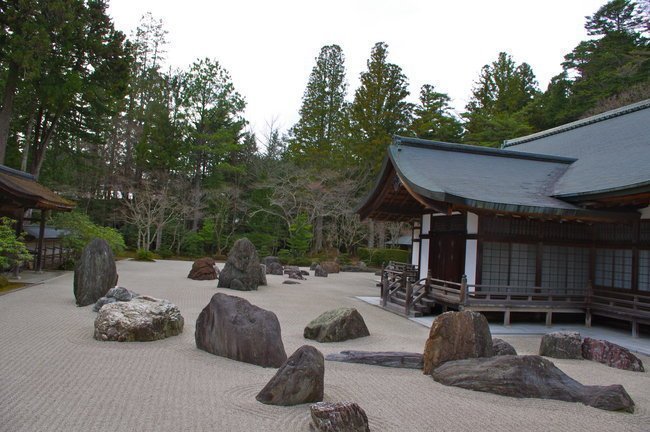 This temple may have the largest Zen rock garden in Japan - but it is not the best by a long stretch.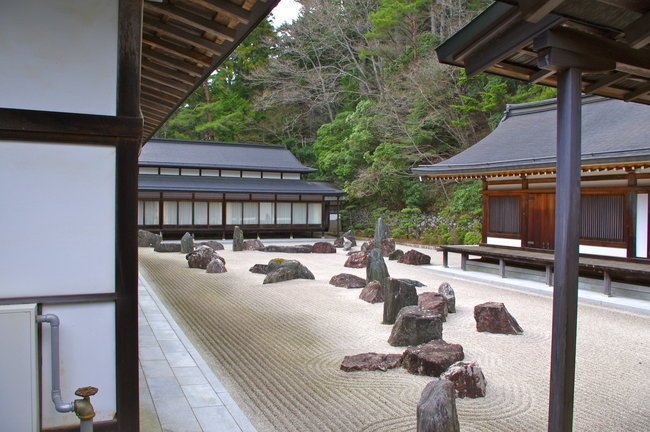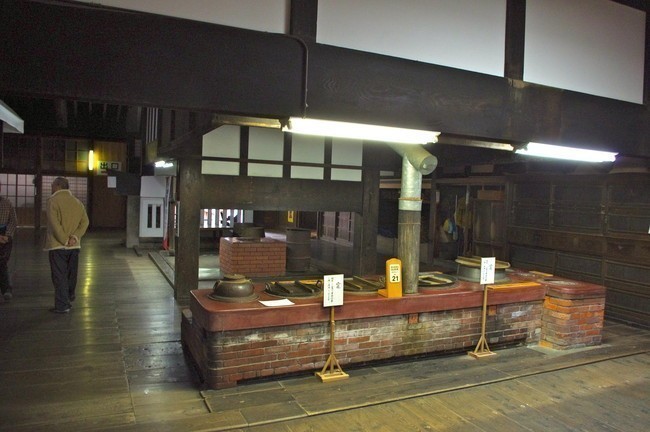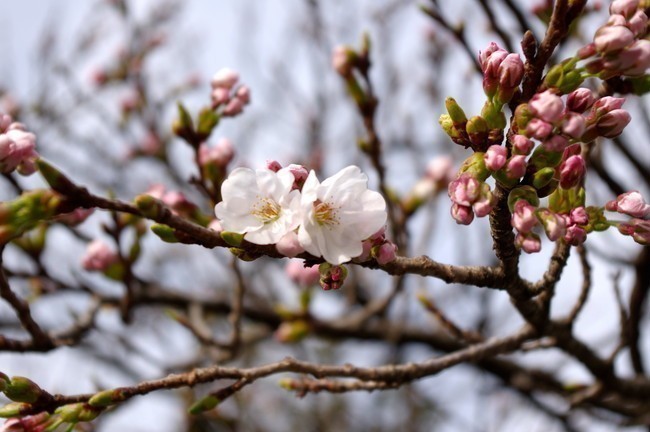 The Tokugawa Mausoleum is located a little bit off the beaten track, but is a small but nice mausoleum to visit. It costs 200 yen to enter and will probably take up around 10 minutes of your time.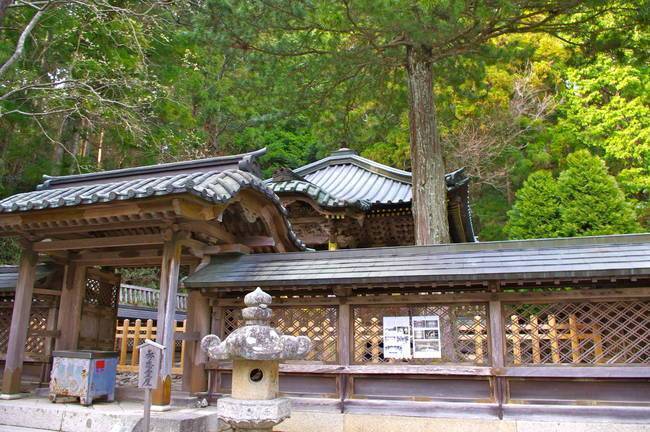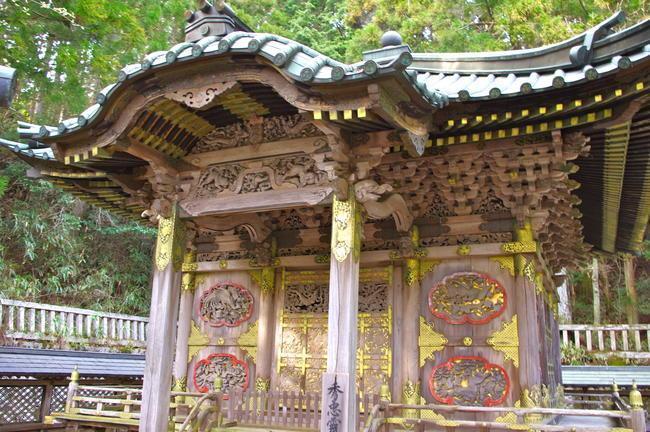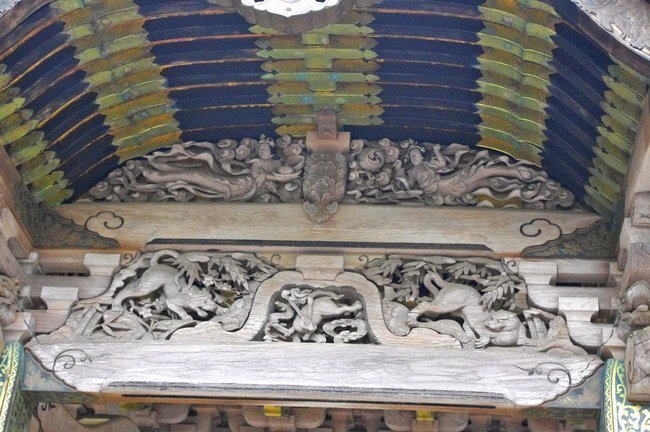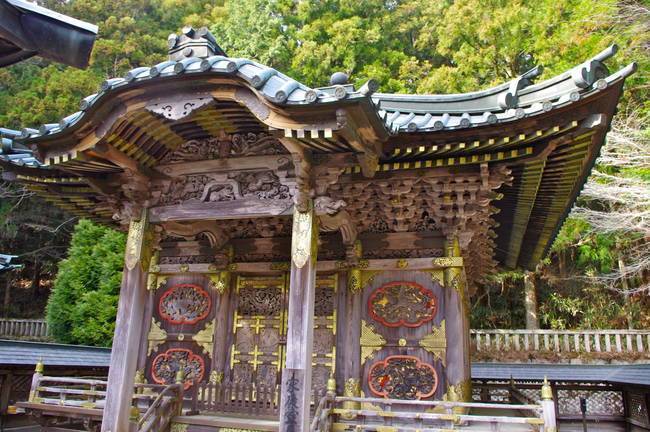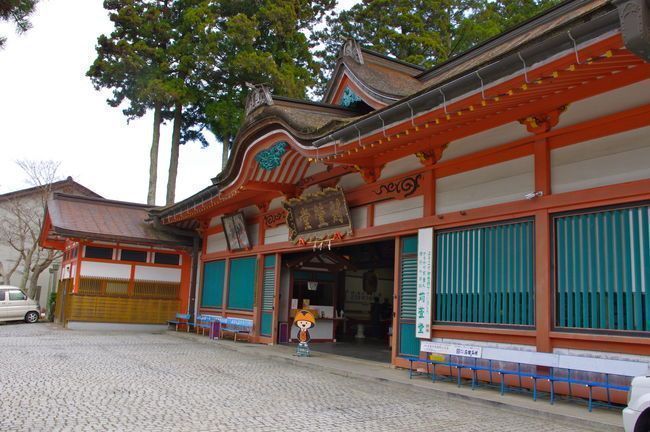 Karukayado is a smaller temple near Okunoin temple. It has some interesting paintings inside which can be viewed for free.