Southern Kyushu: Nichinan Coast and Cape Toi
Note: The opinions and views expressed in this user report are those of the individual author and do not necessarily reflect the opinions and views of japan-guide.com.
August 30, 2015 - Southern Kyushu: Nichinan Coast and Cape Toi
I visited the prefectures of Kagoshima, Kumamoto, and Miyazaki in a week-long vacation to Southern Kyushu. After spending the night at Kitago Onsen in the Nichinan Area, we headed to Cape Toi in the morning, the southernmost part of Miyazaki Prefecture.

Cape Toi is one of the few places in Japan where wild horses roam. About 300 years ago, samurai left the horses to graze, and they turned wild and were left alone on the peninsula. You can get up close to them for pictures as long as you don't try to touch or feed them.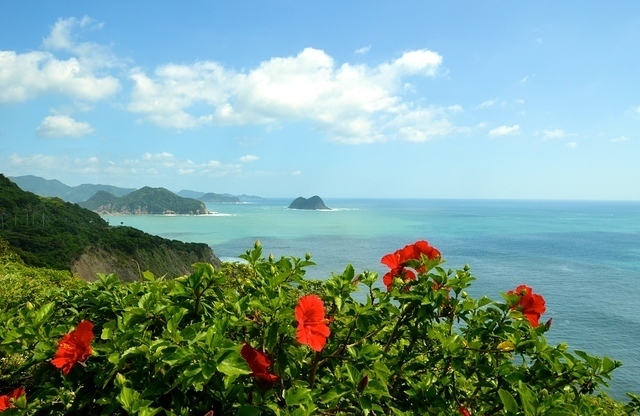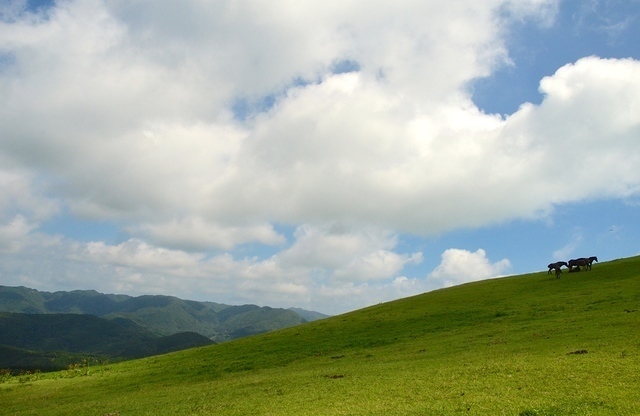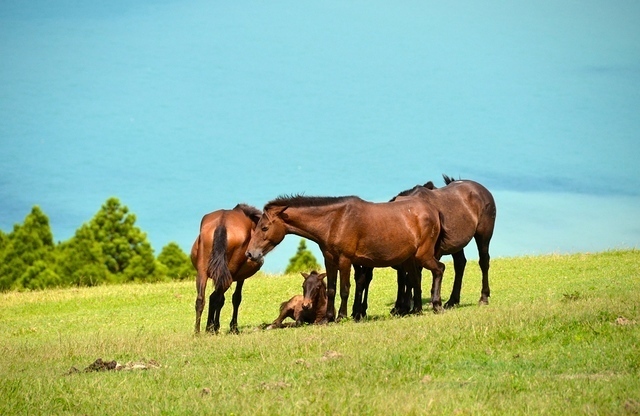 Cape Toi was breathtakingly beautiful, and the horses were awesome. It's a little far, but can totally be done in a day trip along with Udo Jingu and Aoshima Island from Miyazaki City, and I really, really recommend it! It's 400 yen to get in. There's also a lighthouse (200 yen per person), a visitor's center (300 yen) with guided tours you can get, and a small shrine with a large grove of Sago palms. The shrine is up on the mountain, but due to falling rocks, you can't go up to it, just see it from the observation platform. Still, it's a beautiful area!

After finishing up at Toi, we drove to the castle town of Obi, back near Kitago Onsen where we stayed the night, to eat a home-cooked meal by a friend. From there, we headed back up the coast toward Miyazaki, stopping at Udo Shrine and Aoshima Island on the way.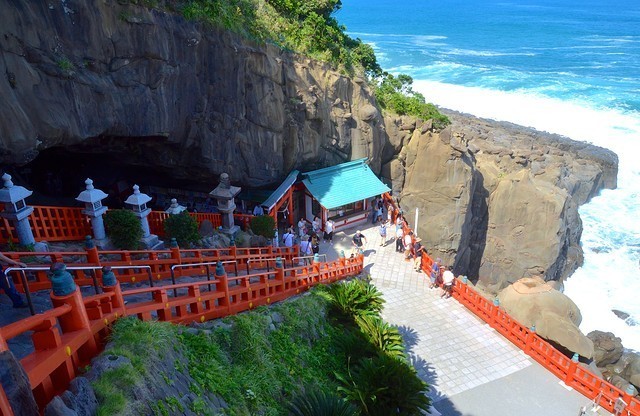 Udo Shrine is pretty neat, and the ocean in the area really beautiful. We accidentally parked in the big bus parking lot, so it was about a 15 minute walk to and from the shrine, but there is a parking lot closer we missed.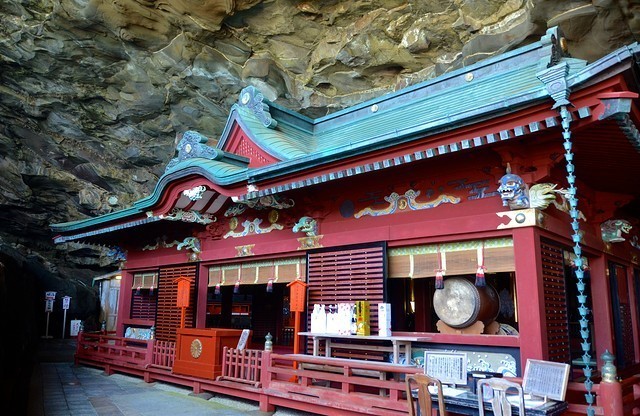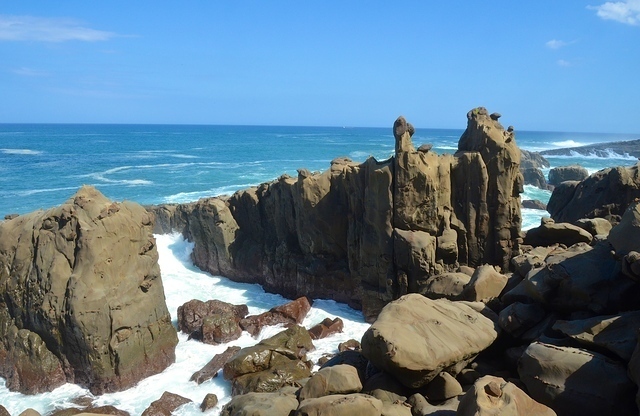 From Udo we stopped finally at Aoshima. The day was getting hazy, but there were many people out enjoying the beach.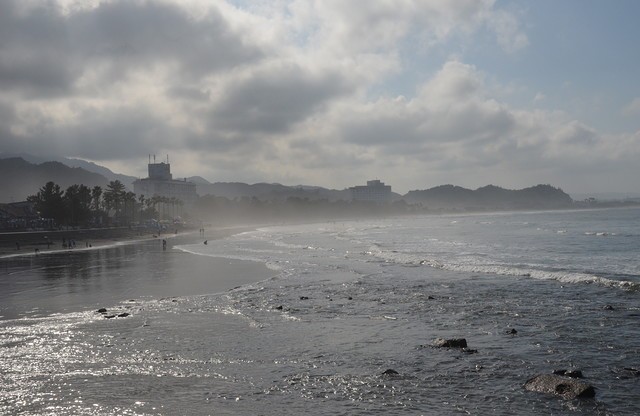 Aoshima is really, really unique. The "devil's washboard" rocks look man-made until you get up close to them, when you realize they are completely natural. The shrine on Aoshima is also nice.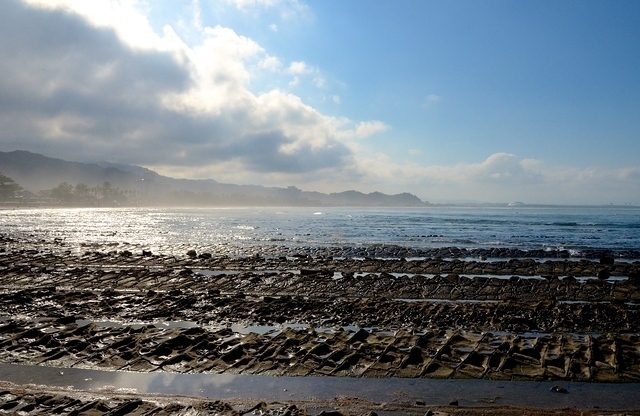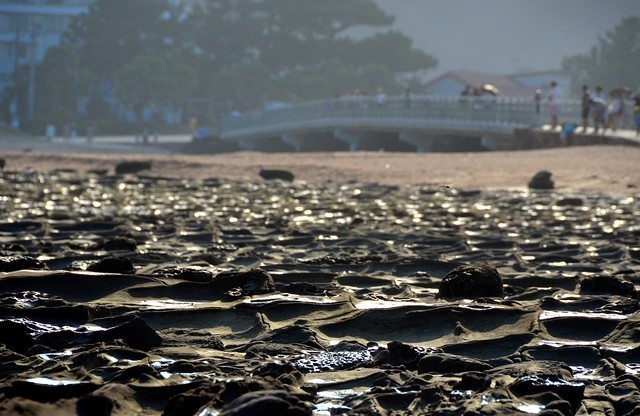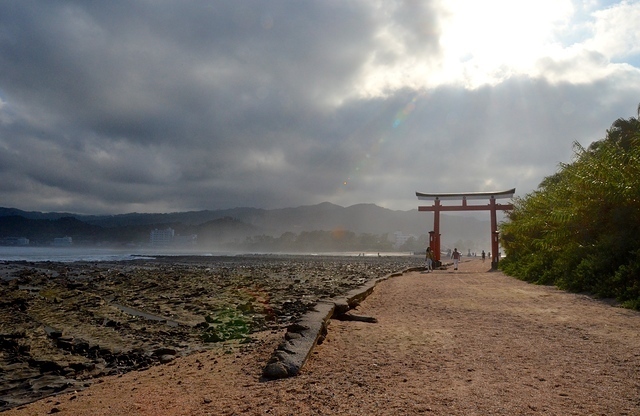 We turned in the rental car at Miyazaki Station and checked into our final hotel of the trip, a Toyoko Inn. That night a festival was going on, so we walked and enjoyed many different events in the area.