The Architecture of the Yoyogi National Gymnasium
Note: The opinions and views expressed in this user report are those of the individual author and do not necessarily reflect the opinions and views of japan-guide.com.
November 23, 2015 - The Architecture of the Yoyogi National Gymnasium
Japan may not be well known internationally for its modern architecture the way other countries have, but it certainly showcases some gems in humbling ways. On my first full day in Japan, I wanted to tour the outside of the Yoyogi National Gymnasium, located just minutes from the JR Harajuku Station on the Yamanote Line in Tokyo.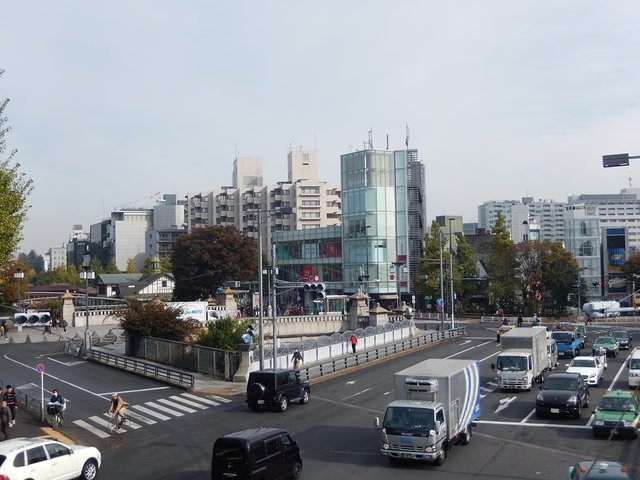 As you exit the train station you can either head over to Yoyogi Park or go straight to the gymnasium. This location is a tourist paradise with Meiji Jingu to the left of the photo, and Harajuku in the background. The building was designed by Kenzo Tange, a well respected Japanese architect, who was tasked to complete this landmark in time for the 1964 Tokyo Summer Olympics. The design is unique because of its suspension design of its roof, which is anchored by huge concrete pillars, much like a suspension bridge.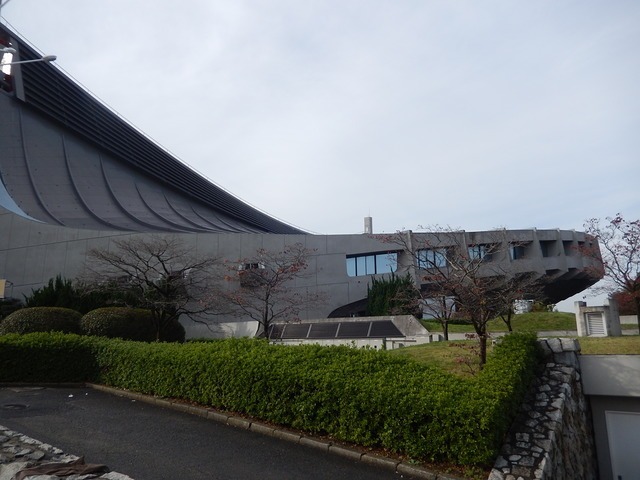 The photo above shows the building itself, where there is no 90 degree angles in its walls. The curving nature of the building is striking.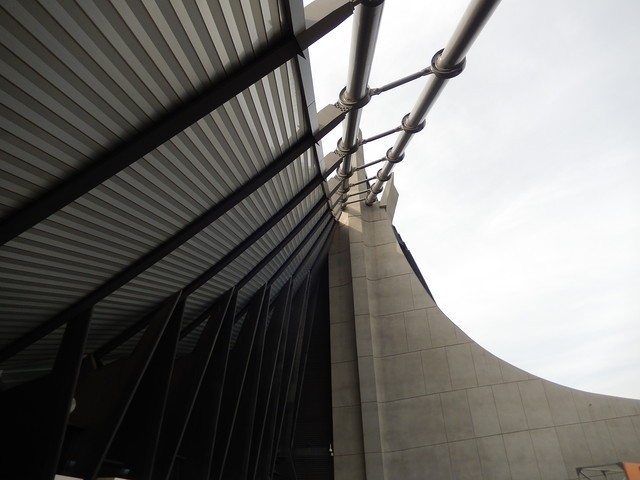 The photo above shows the steel girders that support the roof structure. The building overall is made of concrete so it has the distinctive Brutalist architecture so popular in the 1960s and 1970s.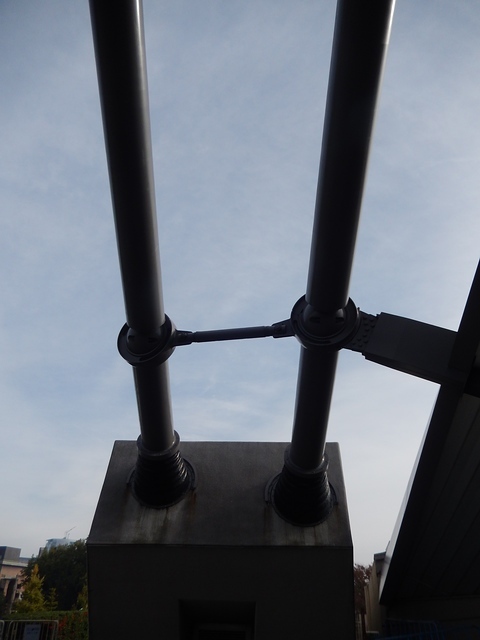 The photo above shows the actual concrete anchors used to support the roof structure. These anchors are massive.
The design of the building is so curvaceous every angle is different. Without knowing the context you would never know this is part of the gymnasium.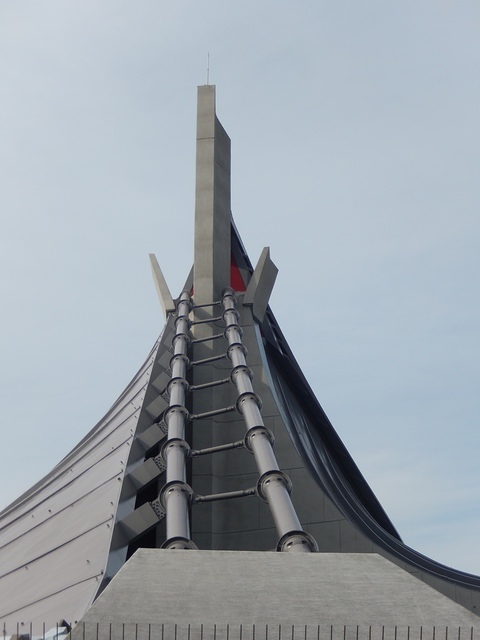 If you look up on the roof structure, you will notice a couple of decorative wings. This is apparently Tange's approach to integrate modern architecture with more traditional Japanese architecture. I cannot state what the wings are but to my understanding these are either adorned on the roofs of certain shrines.

The next time you visit this part of Tokyo visit the Yoyogi National Gymnasium.