Note: The opinions and views expressed in this user report are those of the individual author and do not necessarily reflect the opinions and views of japan-guide.com.
November 28, 2015 - Yamadera
Located about a 40 minute train ride on the JR Senzen Line from Sendai, Tohoku Region's largest city, Yamadera refers to the small town and also the temple and its extensive grounds located along a steep hill to the north of the town. The temple is famous for the impressive views of the valley below, and also the 1000 steps to reach to the top of the temple buildings. Despite the gloomy weather in late-November, this travel report showcases some of the best of Yamadera.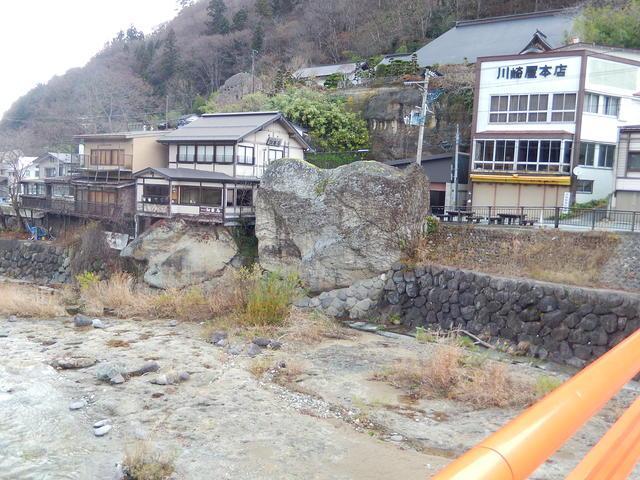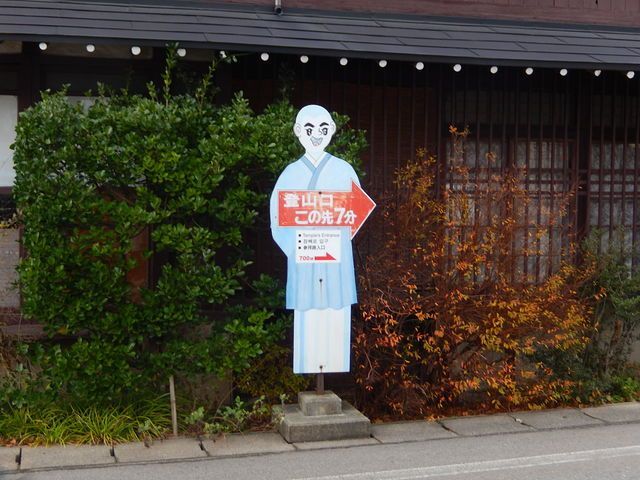 I quick and casual walk through the town reveals a busier time gone by, with lots of restaurants and stores closed for the season. I was expecting lots of establishments to still be open, but I guess I came in an off-peak period.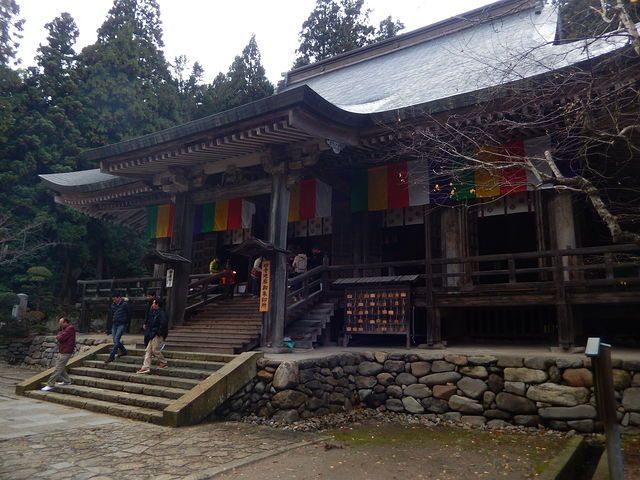 The trek to the summit is not for the faint of heart. There are so many steps to get to the top it would make anyone weep. However, the journey to the top is worth it.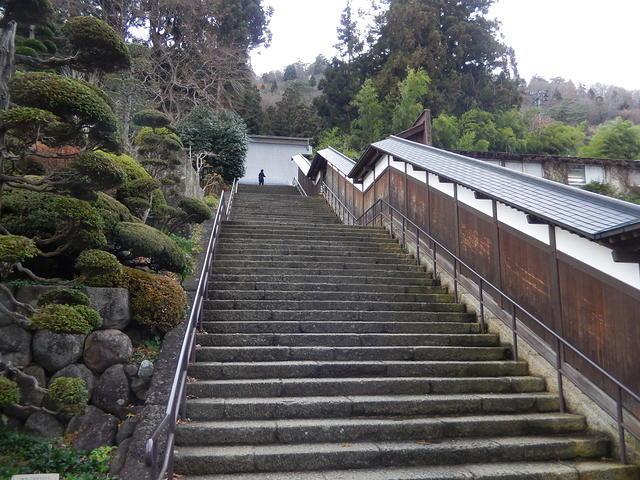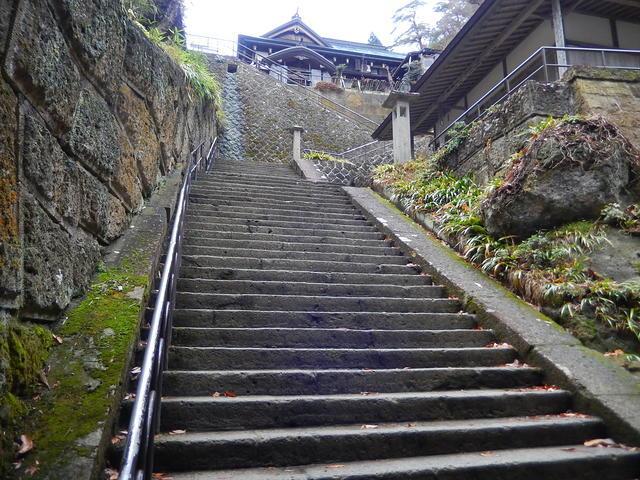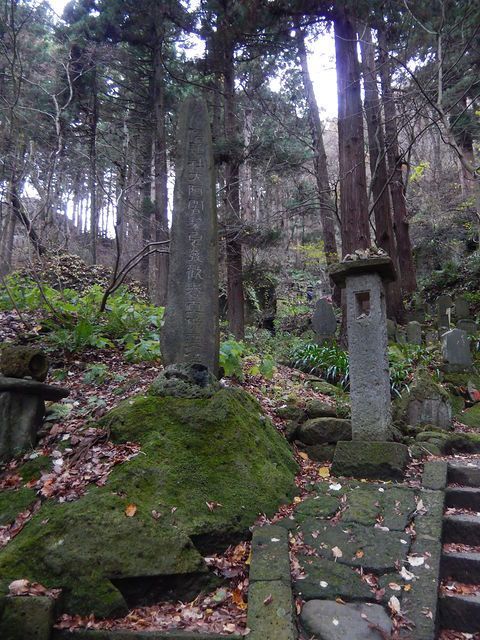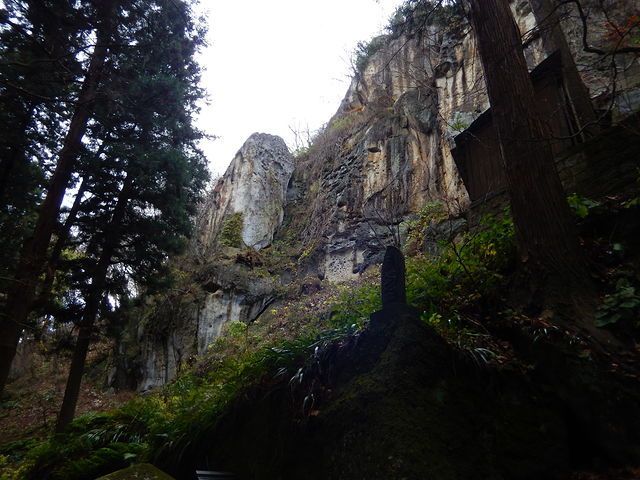 One of the main draws to Yamadera is the impressive coniferous forests with tall and mature Japanese cedars and these incredible rock faces.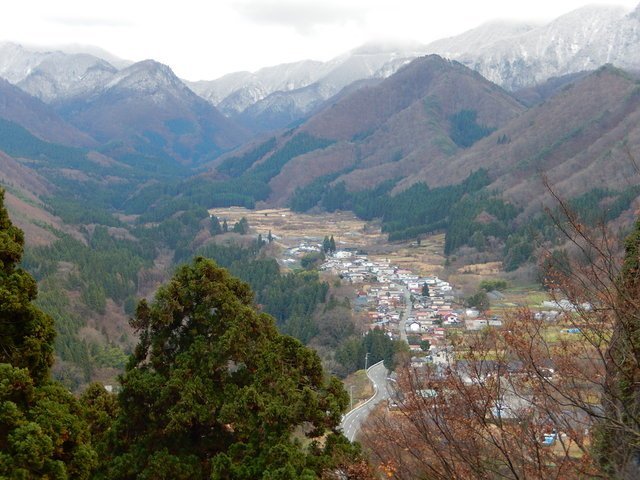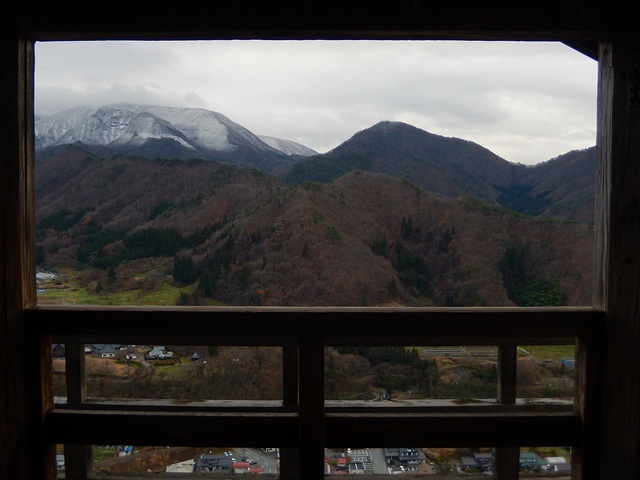 When you get to the top find your way to Godaido Hall, an observation deck overlooking the town and valley below. The torture of walking up those steps will be worth it when you take a view of the town. You can faintly hear the river bubbling and the train on the JR Senzan Line trundling along. One of the most memorable view included seeing the snow line from a distant mountain. A very peaceful and serene environment when its just you and a few others around.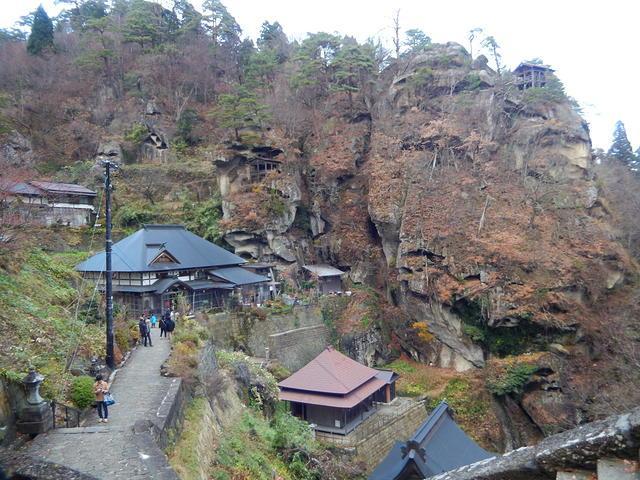 If you decide to go to Yamadera, take the JR Senzan Line from Sendai Station. Note that not all trains along the line actually travels beyond the Sendai city limits (some stop and turn back). The views along the line is also very pretty as well.