Hakodate in 18 hours - Part One
Note: The opinions and views expressed in this user report are those of the individual author and do not necessarily reflect the opinions and views of japan-guide.com.
October 20, 2017 - Hakodate in 18 hours - Part One
One of the cities I visited in my October/November 2017 trip was Hakodate. A city on the southern tip of the island, there are lots to see and do. I spent only 18 hours in the city, and I could have easily stayed longer.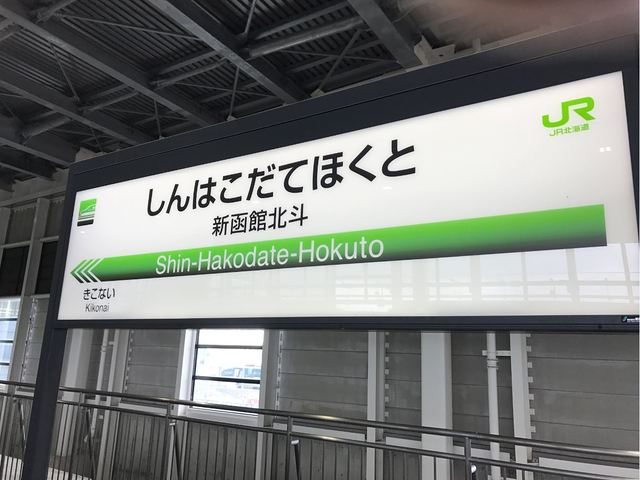 In my last few entries I mentioned I took the Shinkansen from Tokyo to Hakodate. Once you reach the northern terminus, you arrive at Shin-Hakodate Hokuto Station. The station is 20 minutes outside the city, and you need to take the Liner train into Hakodate Station.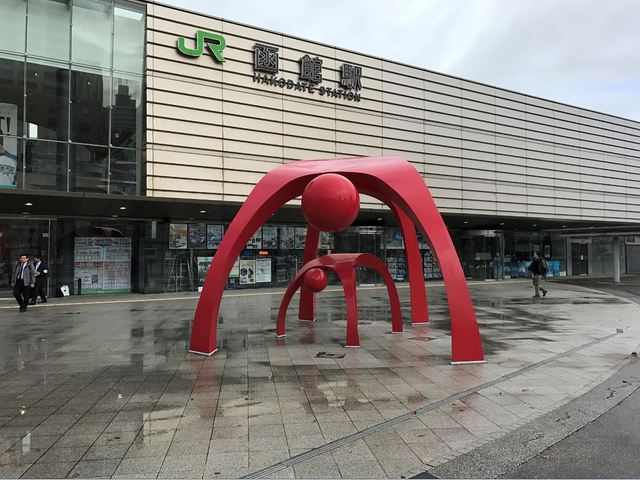 Hakodate Station as you see today looks pretty new with lots of amenities and open space. The outside even includes this bright red sculpture.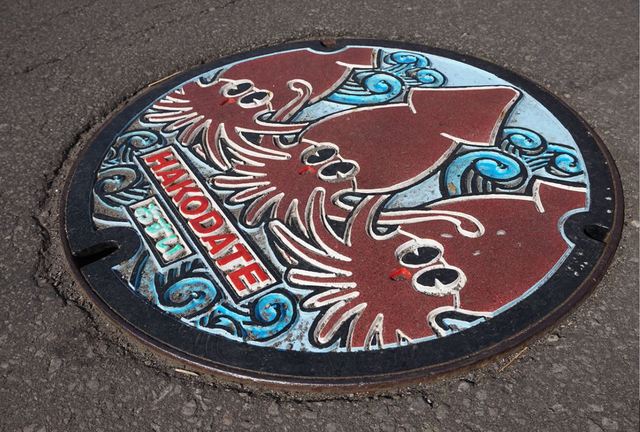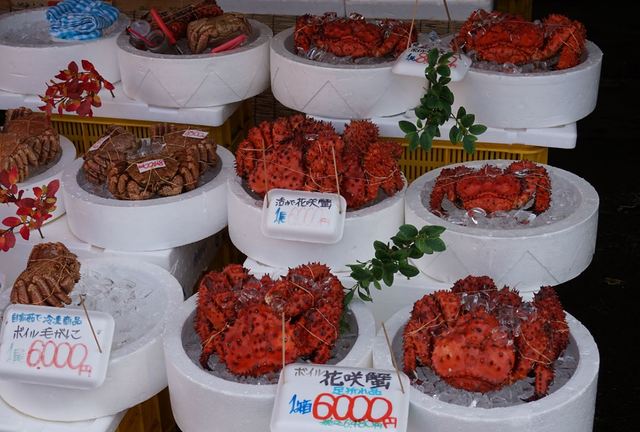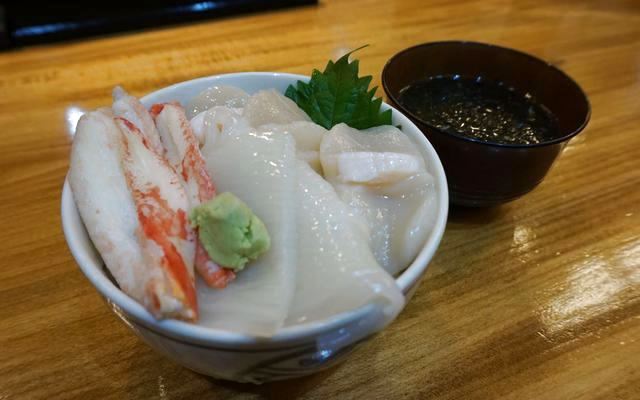 One of the first things people do when they step foot in the city is head straight to the Morning Market. Located literally across the street, it is a small market but full of delicious seafood. There is a mall (Donburi Yokocho Market) that specializes in restaurants that sell the kaisendon. I made a visit here and had lunch. Here shows a bowl of raw scallop, raw squid, and crab meat. The raw squid was chewy but subtle in taste, and the scallop was melt in your mouth.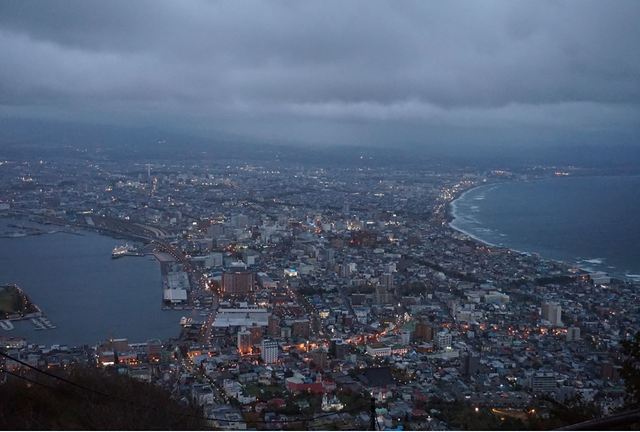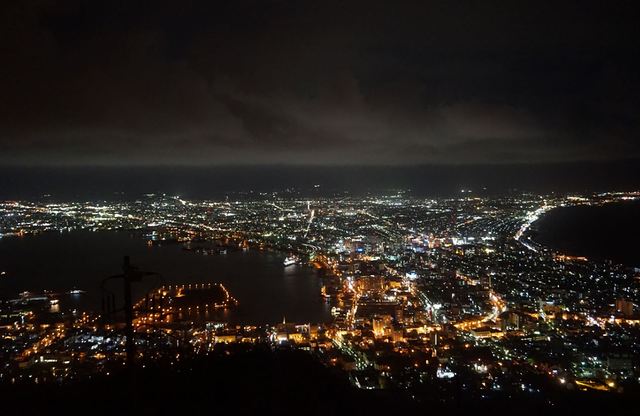 One of the top tourist attractions in Hakodate is the night time views of Mt. Hakodate. Regarded as one of the top night time views in Japan, the unique landscapes give the city a unique jewel-like appearance. There are lots of tourists at the observation point so expect huge crowds.

The photos above were taken right at sunset and also at night an hour later. The panorama photo does not so justice on how pretty it is.