Nikko - Land of Spirituality and Tourists Part One
Note: The opinions and views expressed in this user report are those of the individual author and do not necessarily reflect the opinions and views of japan-guide.com.
October 28, 2017 - Nikko - Land of Spirituality and Tourists Part One
I would hazard to guess that many tourists who visit Tokyo would have likely visited Nikko as well since it is only two hours away from the big city. Despite visiting Japan so many times I have never been there... until 2017. This is a blog entry of my visit. Note that there are so much to see and do here, I am not able to post every single place I visited. This is part one of a series.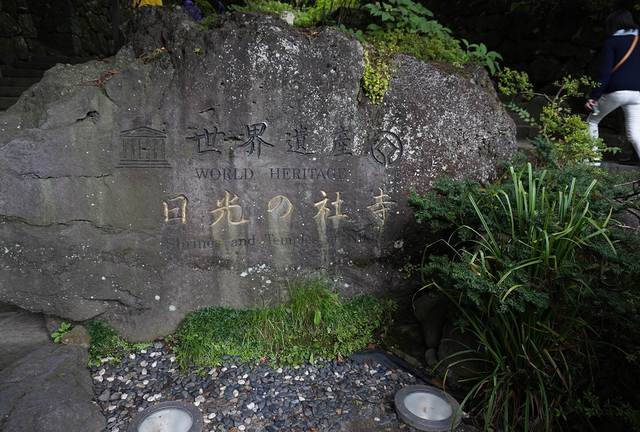 Nikko is a very interesting place to visit and is famous the world over. Many tourists visit here to see the many temples and shrines, and also sample some of the unique cuisine here as well.

The first stop is Rinnoji Temple which is considered to be Nikko's most important temple. Unfortunately because of its ongoing restoration of Sanbutsudo Hall, there wasn't much to see from the outside other than the scaffolding. However, do not think there is nothing to see inside. They have opened up the hall to display many of the temple's ancient statues and artifacts. You can also learn about the restoration process and get a chance to see the three golden statue that currently sit in the main hall. It is forbidden to take photographs so you need to see it for yourself.

This is also where I bought my very first goshuin.(御朱印) which is a stately book where shuin (朱印), or seal stamps that are given to worshipers for their devotion to the temple or shrine. Consider it as the most spiritual stamp collection you can ever find. A shuin can cost from free (pay how you want) to ?600.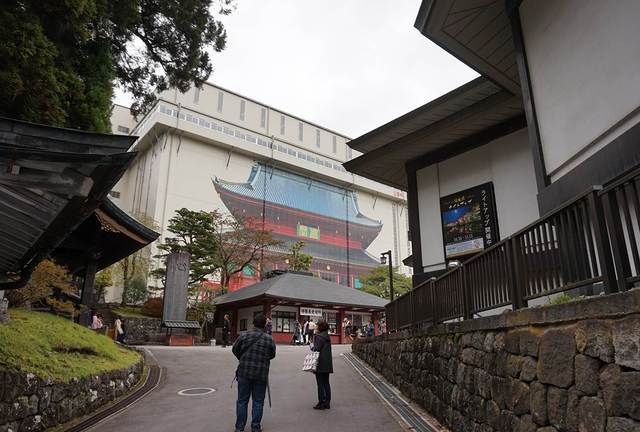 The next location is the famous Path to Toshogu Shrine (日光東照宮 表参道) which is a very wide gravel path lined with tall evergreens, shrine buildings, and large stone retaining walls. You find many interesting things to photograph like the following.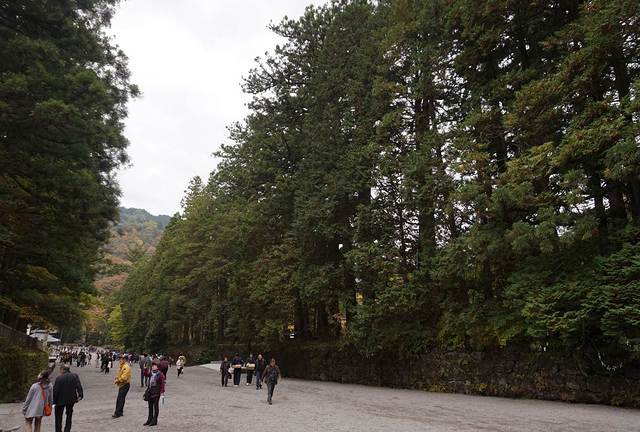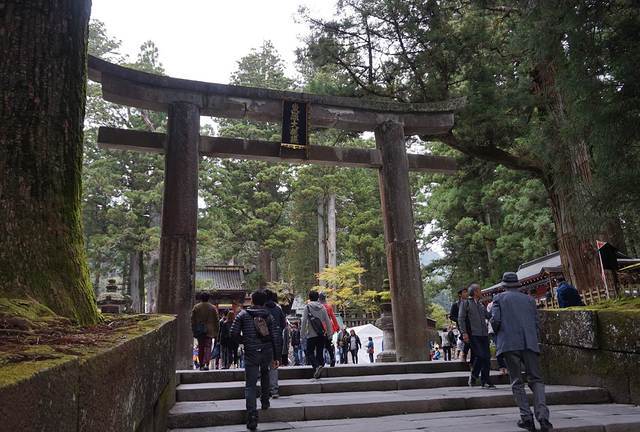 One of the most well known shrines in the area is Toshogu Shrine (東照宮) which is a very elaborate shrine complex with many structures and buildings.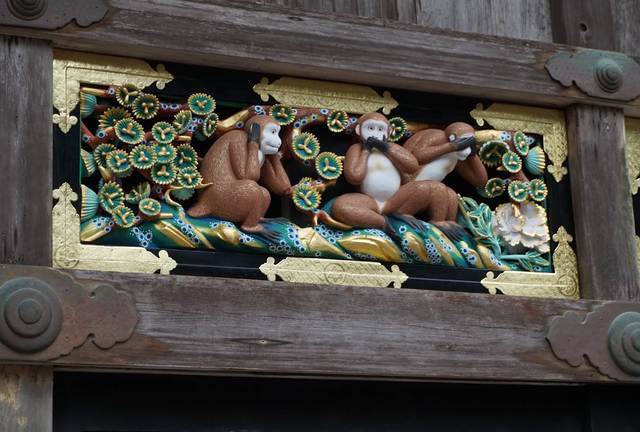 There are many amazing buildings in Toshogu Shrine such as this five-storey red pagoda.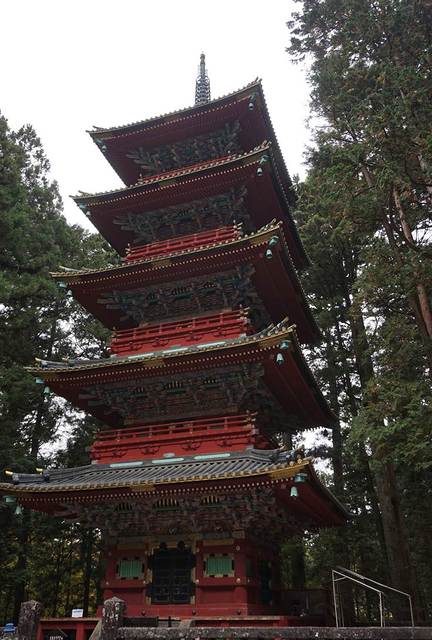 One of the most anticipated landmarks in the shrine is the Yomeimon Gate which was under a major restoration plan for many years. I was fortunate enough to visit the gate as the construction was done in March 2017. The attention to detail of the gate and the large amount of gold leaf used is astounding.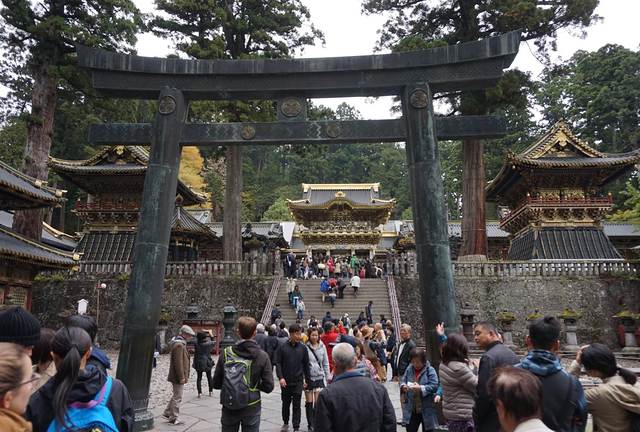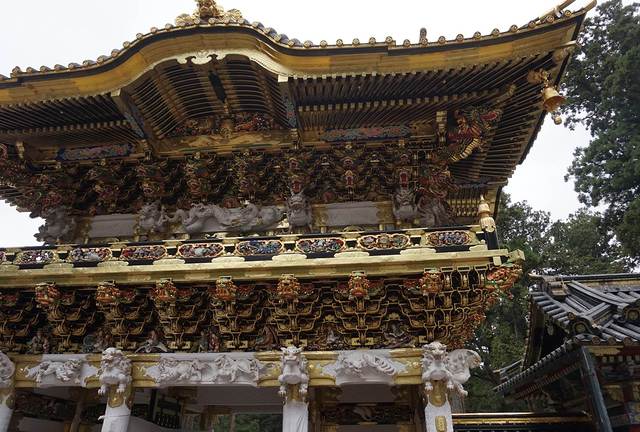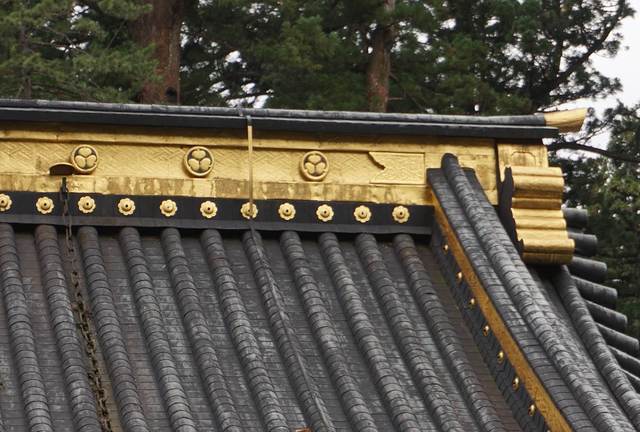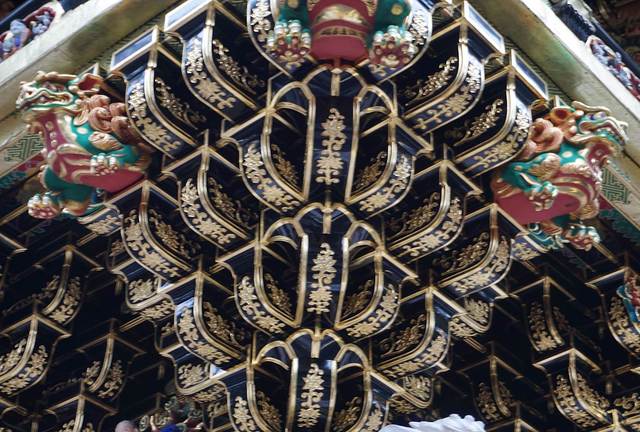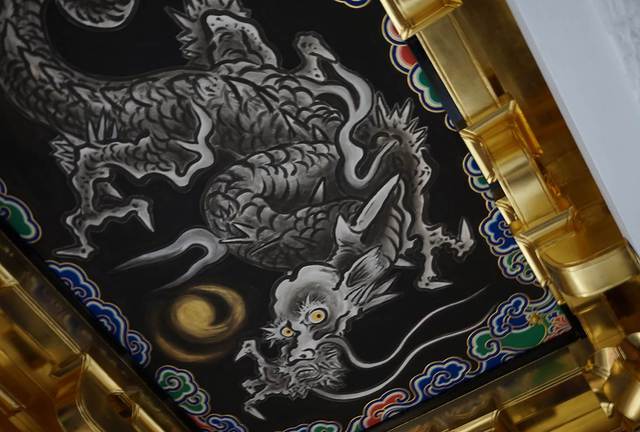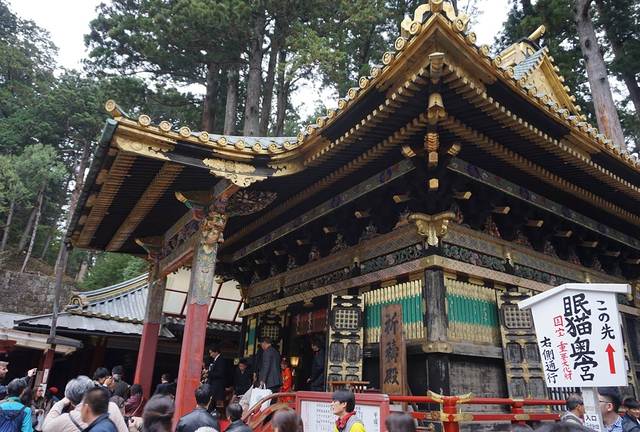 This concludes Part One of the Nikko travel report. The next one will talk about the other shrines and temples visited.