Nikko - Land of Spirituality and Tourists Part Two
Note: The opinions and views expressed in this user report are those of the individual author and do not necessarily reflect the opinions and views of japan-guide.com.
October 28, 2017 - Nikko - Land of Spirituality and Tourists Part Two
In Part One I had highlighted two of the most important religious institutions in Nikko. In this section I will continue the blog on Nikko and places I visited.

In addition to Rinnoji Temple and Toshogu Shrine, I visited two other locations a five minute walk to the west.As you turn right from Toshogu Shrine, you come across a wide gravel path lined with tall coniferous trees. At the end of this path you come across two other religious institutions.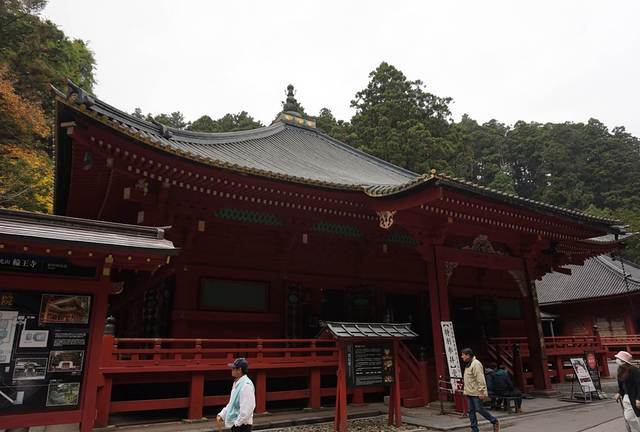 The first location is Iemitsu Mausoleum (Taiyuinbyo), which is the larger of the two religious complexes in this area.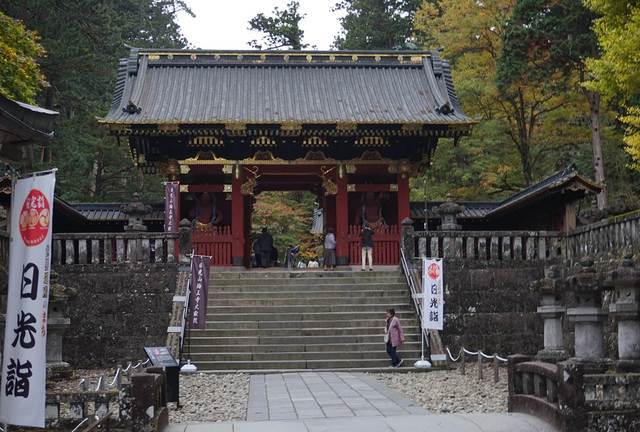 As you pay the admission and walk through a smaller non-descript gate, you are transported to peace and tranquility. There are more greenery here than buildings and the stroll through this area forces you to slow down a tad.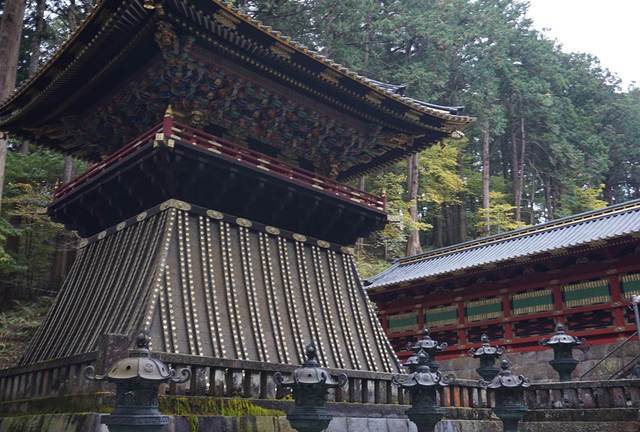 As you walk up the steps you have to go through yet another structure that has ongoing restoration plans. A stair landing in between two sets of stairs allows you to admire the garden below.

As you walk up the last of the steps, you are immediately in awe by three structures. Two of them are the large Bell Towers with its sweeping rooflines and tall overpowering presence. The third of course is the temple wall and another impressive gate.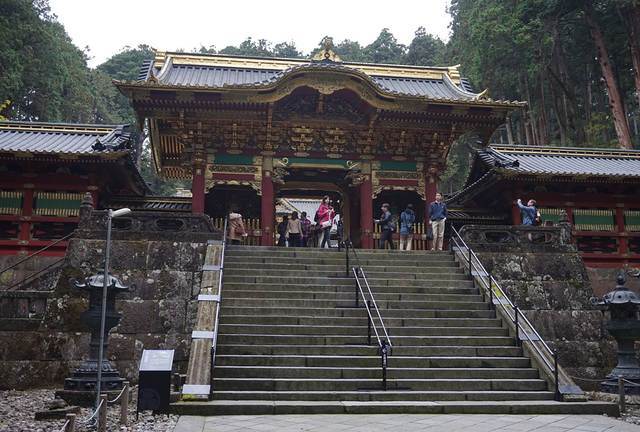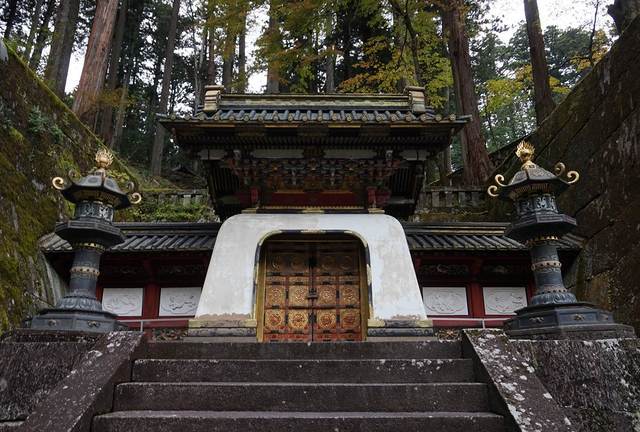 There are some interesting things to see here such as the large Main Hall (Honden) and the Haiden which is behind it. There is also the Tokugawa Iemitsu's mausoleum which is not accessible inside but from the outside the architecture is just as interesting, almost haunting.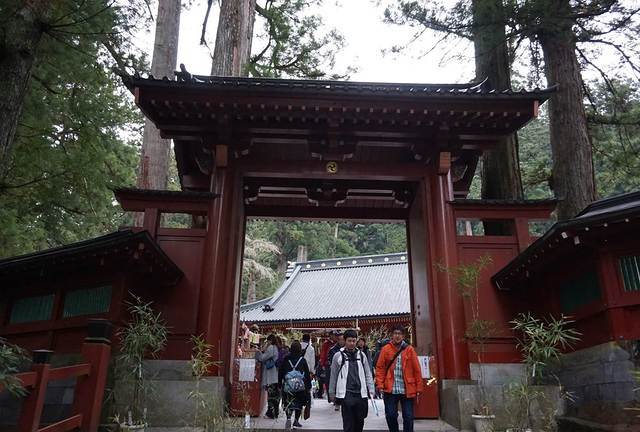 After visiting Iemitsu Mausoleum (Taiyuinbyo), the next stop is Futarasan Shrine. This is a smaller and more compact complex consisting of several important temple buildings surrounding a courtyard. At the time of the visit, there appeared to be a small festival with a couple of tents set up.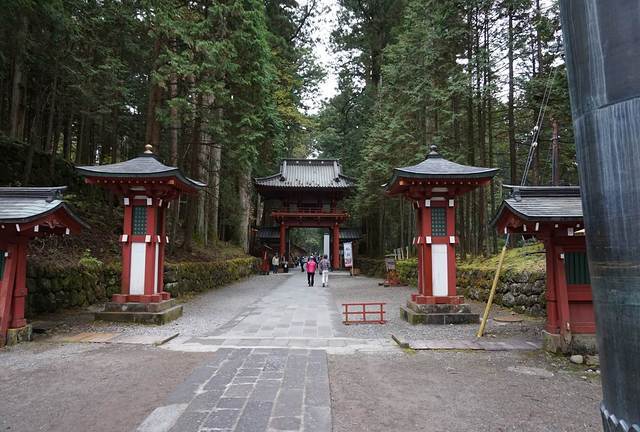 It was a rather quick visit and after praying and having my goshu-in stamped, I headed out for lunch.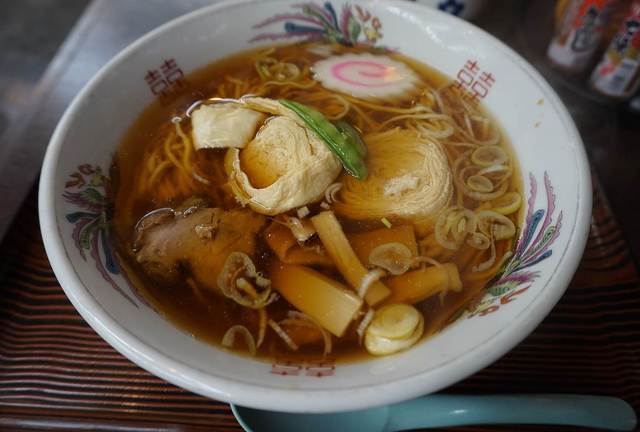 Nikko is famous for its yuba skin, which is bean curd rolled up into a cylinder. If you like tofu you will love yuba as it has a very slight nutty flavour and subtle texture. Yuba is served all over Nikko and is originally eaten as part of a vegetarian meal.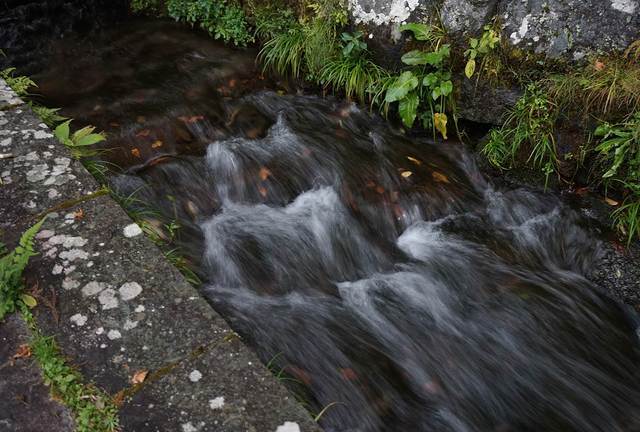 The next and final stop in the Nikko tour is the Kanmangafuchi Abyss (Š¶–žƒ–•£) . This is pretty out of the way from the main landmarks in town, and because of this, not may tourists venture this far. You must need a good paper map or Google Maps or other mobile device to find your way. In fact when I left, I had a couple from Australia ask me for directions. Thank goodness I was able to help them out.

Along the way you will see these drainage channels on the side of the road. This particular one was next to a small shrine complex. The water is clean but I wouldn't drink it.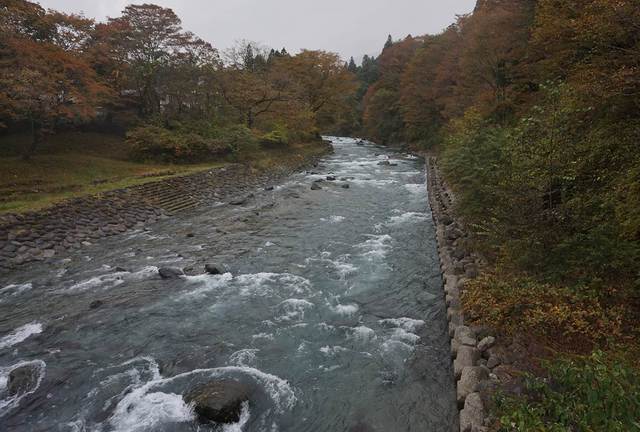 I had to hurry this tour because the leading edge of a tropical storm was approaching. You can see the clouds really thickening and the rain started to fall lightly. This river, although it seems shallow, is fast flowing with lots of rocks and boulders.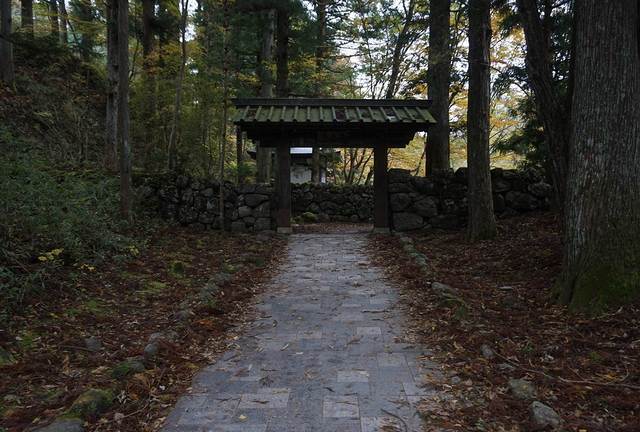 After turning right from the bridge that crosses Nikko River, you walk into more quiet residential homes. At the end of the road is a small cafe and a sitting area. The weather was not very conducive to sitting around on the benches. The walk further leads on a gravel path. The atmosphere seems to become more dark and sinister for some reason. In the distance you can hear lots of water, likely from the rapids and cascades of the river.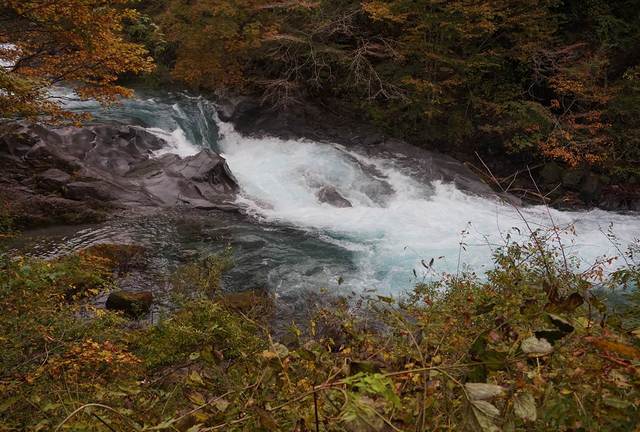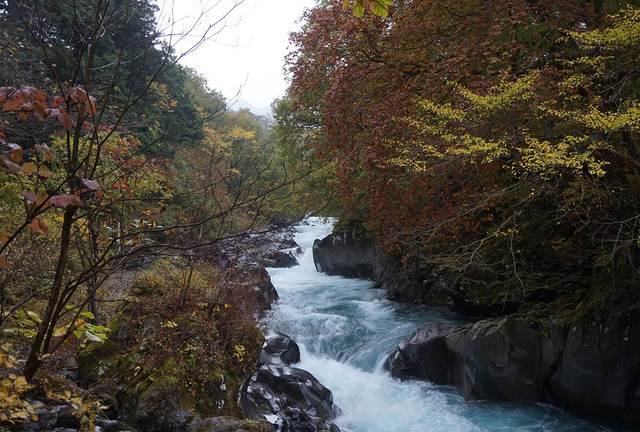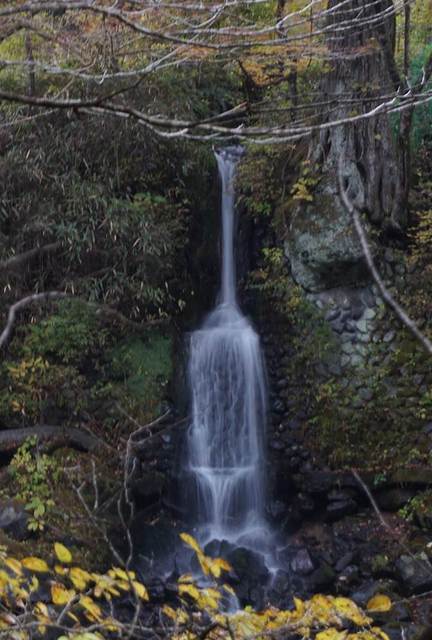 I won't cover much information of the Jizo which lines the entire stretch of the path other than to say the statues themselves are in various levels of erosion. Some of them don't even have heads anymore. One statue seem to have completely disintegrated leaving a knitted hat and scarf on the podium. Overall this tour of the Abyss was one of the most magical.

Overall Nikko was an amazing place to visit and despite the large crowds, there are parts of town where it is predominantly untouched by tourists. Thanks for reading see you in the next travel report.