Note: The opinions and views expressed in this user report are those of the individual author and do not necessarily reflect the opinions and views of japan-guide.com.
October 19, 2018 - Tohoku Series: Gono Line
This travel report is a continuing series highlighting the various destinations of the Tohoku Region. In this report I traveled along a very scenic rail route called the Gono Line.

I would hazard to guess a significant amount of tourism in Japan is on the Pacific Ocean side. But if you want to see what Japan is really like you need to visit the Sea of Japan side where the coast is rugged and lined with small fishing village. I had the fortunate chance to take a JR East Joyful Train Resort Shirakami (リゾートしらかみ Riz?to Shirakami) sightseeing experience on the Gono Line. This report only discusses the Rail Line itself and not the side trips outside of this train line.

The Gono Line starts at Higashi-Noshiro, north of AKita Prefecture consisting of mostly single track with some double track. Portions of the line is not electrified so a modified 4-car KiHa 40 and 48 Hybrid Train are used. The photo below is the newest rolling stock, the Buna.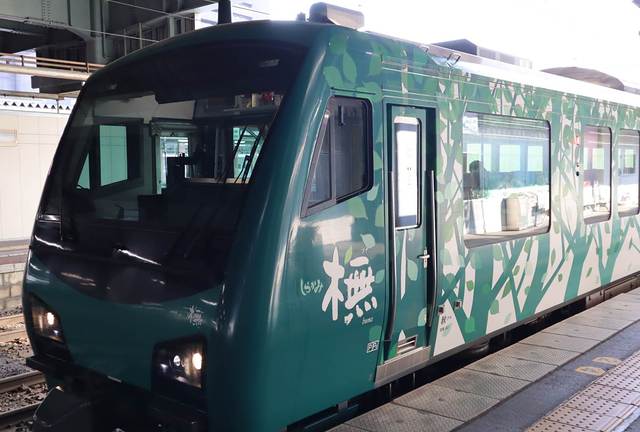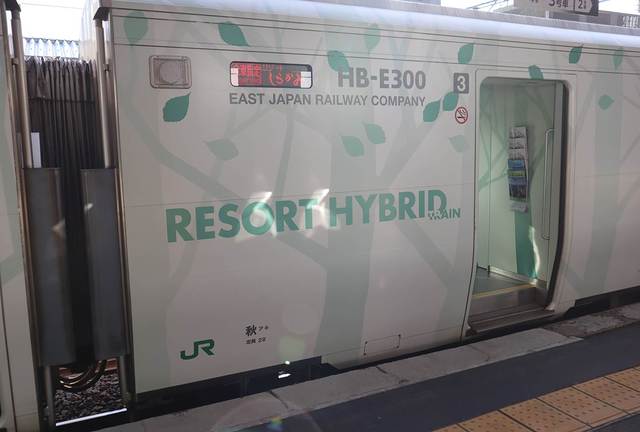 The interior of the car uses a lot of light colour wood in the ceiling and flooring which celebrates the beech forests found in the Alps nearby. The use of whites and the shades of orange on the seat provides a very comfortable backdrop.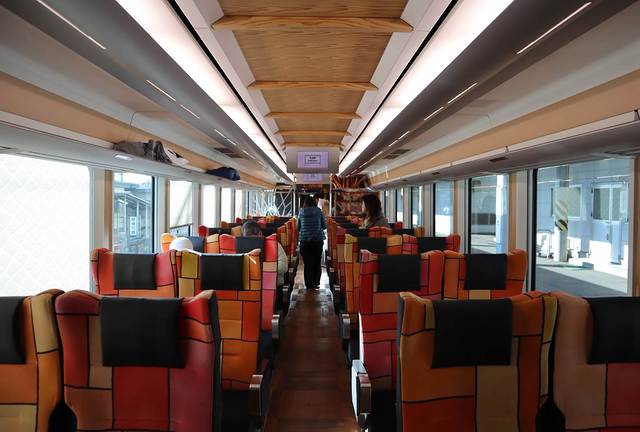 On the Buna rolling stock, there is a small bar where you can order bento boxes and small eats, snacks such as ice cream, and souvenirs. Pictured below is their limited edition "Forest of Beech" which tasted like matcha tossed in with cedar or some type of tree taste.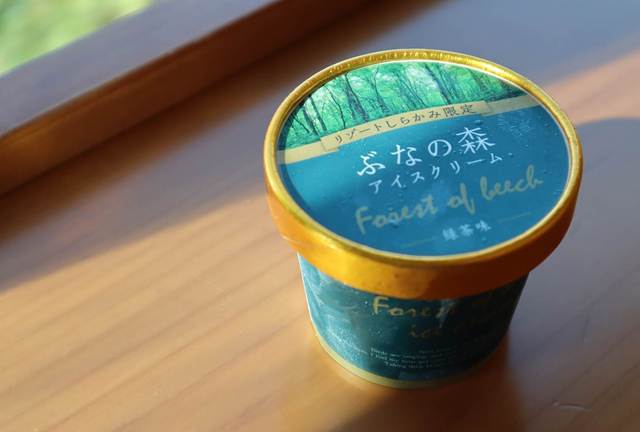 Along the Resort Shirakami it starts off as urban as you travel north, then farmland takes over. Beyond Higashi-Noshiro Station forests and the Sea of Japan takes over. At Higashi-Noshiro Station you can try out this fun basketball game. Once you throw the ball into the net you can win a prize.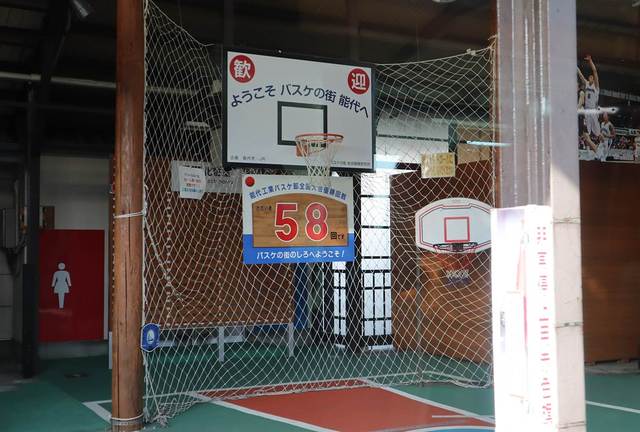 The majority of the rail journey is along the coast of the Sea of Japan which is rather rugged and dotted with islets and sea stacks. Once in a while you will see small fishing villages with fishing trawlers docked on the pier.The conductor was really good because the train will slow down to a crawl for about 20 seconds allowing everyone on the train to take photos.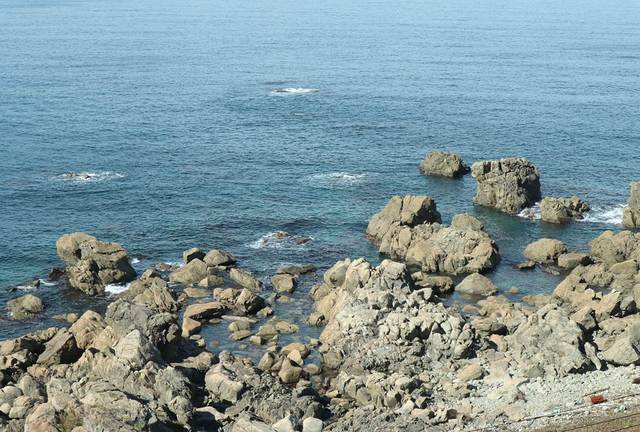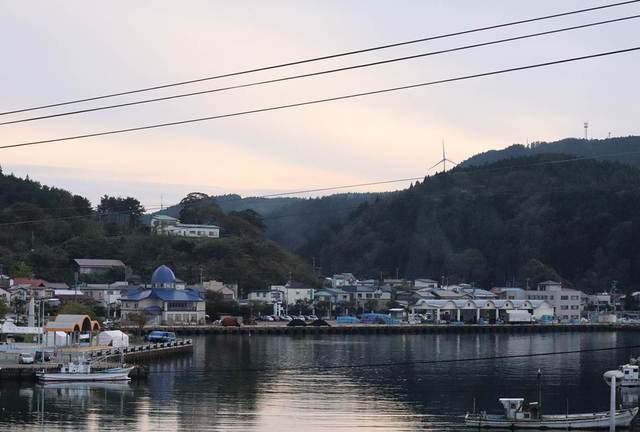 Along the train journey there are a few places you should stop and visit. For example:

Juniko Station: The majority get of f here