Tohoku Series: Hachinohe (八戸市)
Note: The opinions and views expressed in this user report are those of the individual author and do not necessarily reflect the opinions and views of japan-guide.com.
October 24, 2018 - Tohoku Series: Hachinohe (八戸市)
This travel report is a continuing series highlighting the various destinations of the Tohoku Region. In this report I traveled to a mid-sized city in Aomori Prefecture, Hachinohe.

Located about twenty minutes to the south of Aomori via the Shinkansen, Hachinohe is a small city that has a viable downtown area and numerous things to see. I visited this city to visit a significant shrine in the area and also for some outstanding food.

Sadly because Kabushima Shrine is under renovations, I decided to skip that visit and head straight to one of the biggest shrines in the city, Nanbuichinomiya Kushibiki Shrine (南部一之宮 櫛引八幡宮).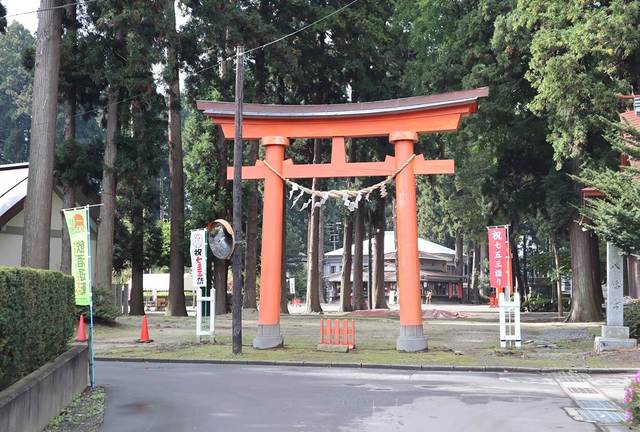 The main shrine was built in the early-Edo era and is designated as a National Important Cultural Property. The shrine includes a museum that houses two armors with intricate detailed lacing. Both of these are designated as National Treasures.

The shrine itself has a number of buildings such as the Main Hall and other side buildings. There is also an area where Ema plaques are hung. Two particular special ones are for the local soccer and hockey team. You can write your wish for the team's success.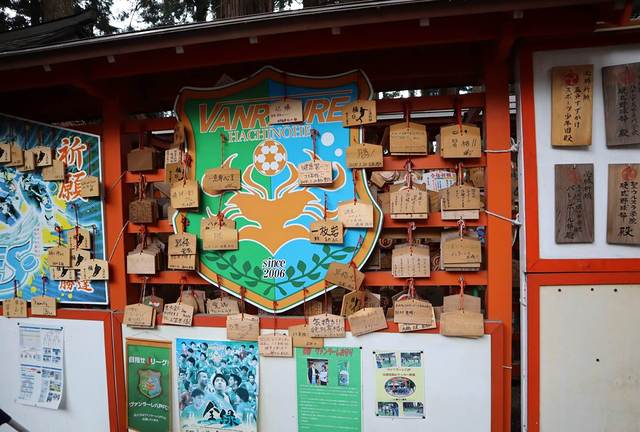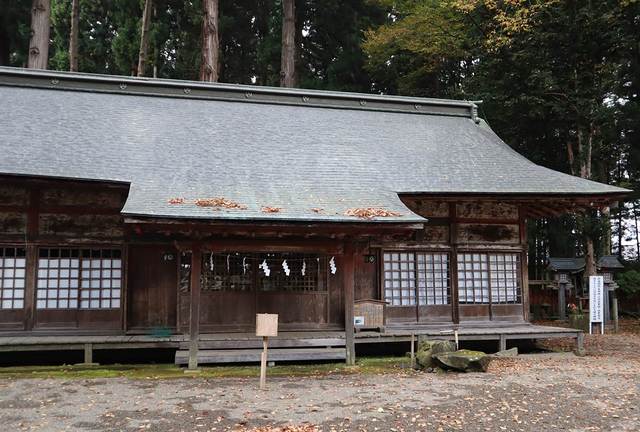 For lunch, I took the local bus then took the train to Mutsu-Minato Station on the JR Hachinohe Line. From here I walked a few minutes east through a very quiet commercial street. Other than a local seafood market, most of the stores were closed for the day. This is very much a place where tourists would not venture. But when there is food involved, I am there!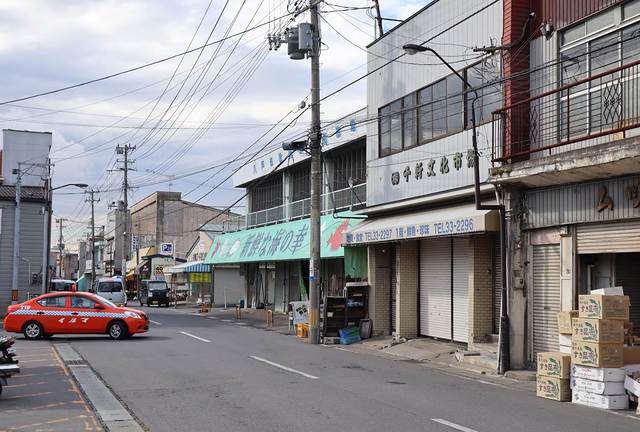 A few minutes east and I arrive at where the lineup is. This restaurant is said to be one of the top restaurants in Japan. Minato Shokudo specializes in flounder zukedon. Most of the customers actually orders this dish and I was curious as to why.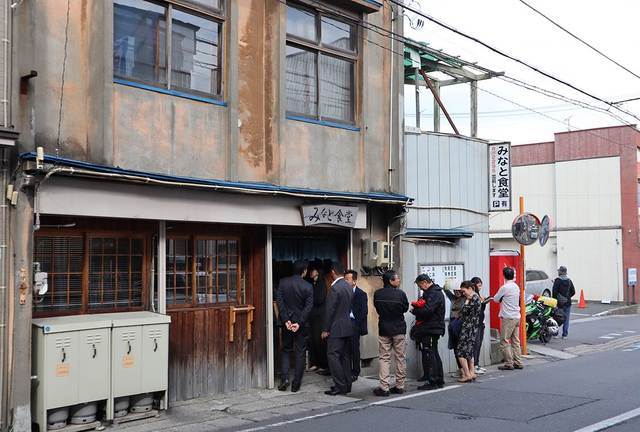 So below is the famous "flounder zukedon", which consist of rice at the bottom, and is topped with slices of raw flounder marinated in a sweet sauce.Beautifully presented, it is topped by an egg yolk with a bit of wasabi. The rule is to mix everything all at once before you eat because the sweet sauce and egg yolk must be mixed in with the rice. Once mixed, then you can eat the dish.

Accompanying this is the "senbei-jiru" which is a traditional thick soup made with meat, fish, vegetable, mushrooms, and topped with really hard senbei crackers. As the carckers soften slightly it gives you a variety of textures.

Overall this was an absolutely delightful meal and extremely filling. I have never had raw flounder and this was a great introduction to it. The soup was so delicious and an easily a comfort food. If you ever go to Hachinohe, stop by the various shrines, seafood market, and this particular restaurant.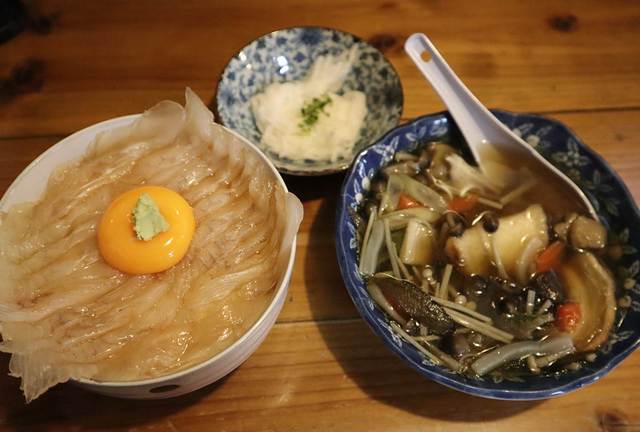 A visit back to Hachinohe is one of my to-do list as there are other local landmarks to see such as the fish market located near the station.