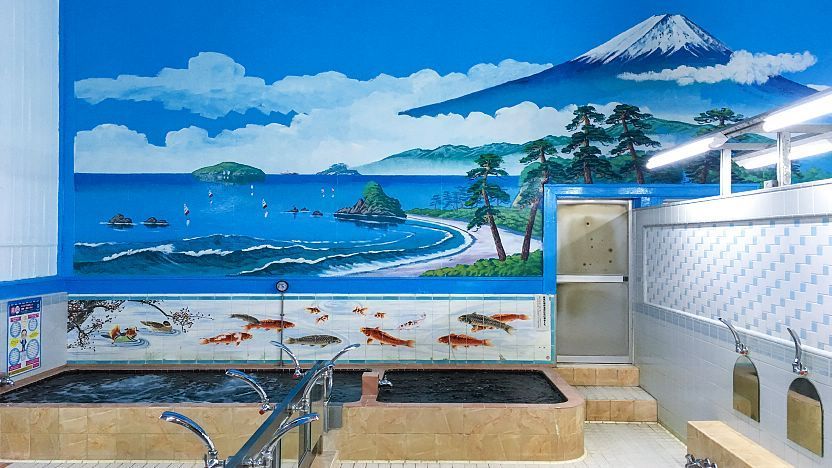 In the past, many homes in Japan were not equipped with a bathtub. To fill this void, the neighborhood public bath (銭湯, sentō, lit. "coin hot water") was a place where the locals could go to wash themselves, soak in a tub and socialize with neighbors. Nowadays, as most households have their own bath, the number of traditional public baths has decreased, but they can still be found in many of the more old-fashioned city neighborhoods.
A new type of public bath has emerged in recent decades. Often referred to as "super sento" and much larger than the traditional sento, these bathing complexes feature a range of pools, saunas and fitness facilities. Some of the largest ones resemble small theme parks and offer various dining, entertainment and relaxation services. Accordingly, many customers spend extended time periods there. Some of them are open 24 hours and could be considered as budget accommodation.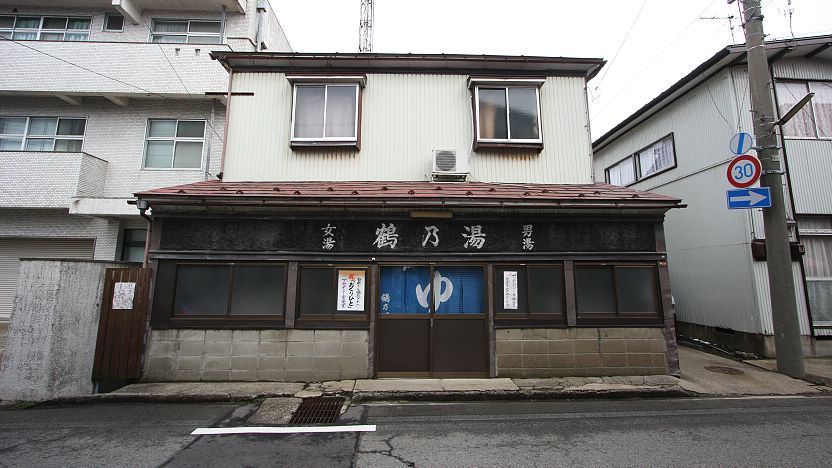 Public baths are segregated by gender, and swimsuits are not worn (read more on bathing rules). The typical admission fee starts around 200 yen for small facilities and can be 2000 yen or more for large complexes.
Some public baths provide natural hot spring water, although the typical sento uses heated tap water. Public baths also exist in hot spring resorts, where they are not usually referred to as sento, but as "common bath" (共同浴場, kyōdōyokujō) or "outside bath" (外湯, sotoyu, as opposed to "inside baths" found inside ryokan).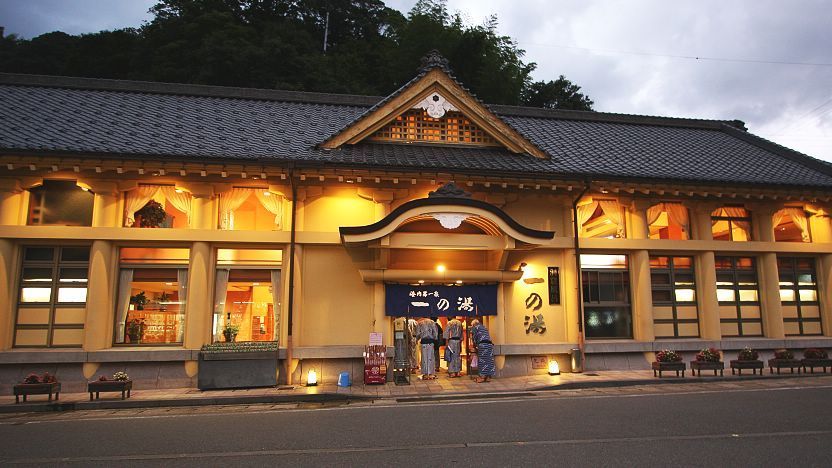 Questions? Ask in our forum.