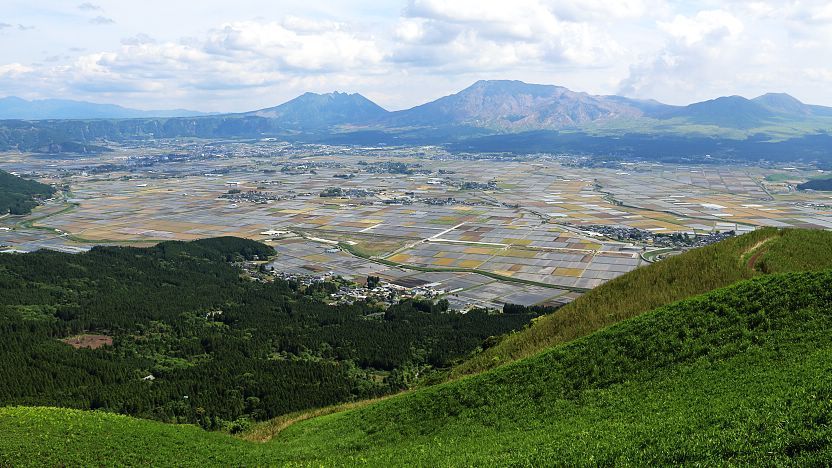 Located in central Kyushu, the Aso-Kuju National Park (阿蘇くじゅう国立公園, Aso-Kujū Kokuritsukōen) is named after and centered around the active volcanoes of Mount Aso and the Kuju Mountains. Furthermore, it includes Mount Yufu which overlooks Yufuin Onsen and Mount Tsurumi above Beppu, but these areas are less rigorously protected. Established in 1934, Aso-Kuju National Park is one of Japan's oldest national parks.
The national park is one of the best places in Japan to hike or drive through dramatic volcanic landscapes and observe active volcanoes. Mount Aso allows tourists to take a glimpse into its active crater, while the Kuju Mountains, the highest mountains on the island of Kyushu, attract hikers with an attractive network of trails. With the volcanoes naturally come hot springs, which feed some of the country's best onsen towns, including Kurokawa, Yufuin and Beppu.
Top spots in Aso-Kuju National Park
Questions? Ask in our forum.