Hokkaido Earthquake Update
Last updated: September 23, 2018
A strong earthquake hit Hokkaido in the night of September 6. Damage is worst in the area west of Tomakomai where many landslides occurred and several people died. There is a risk of strong aftershocks for at least one week. Damage to buildings and infrastructure outside the immediate area around the epicenter has been limited, except for a residential neighborhood in Sapporo which suffered damage from soil liquefaction.
The earthquake caused many thermal power plants on the island to go offline which led to widespread power outages across Hokkaido and impacted the speed of recovery for several days. In the meantime, the situation has almost normalized.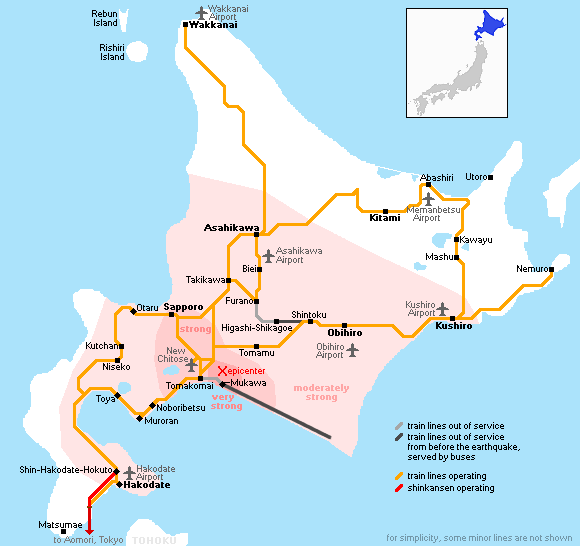 Transportation
Sightseeing
No major damage has been reported at tourist sites across Hokkaido. Many tourist attractions, hotels, shops and restaurants have reopened as of September 9, and virtually all have reopened by September 14. Hokkaido is eagerly awaiting the return of tourists.