Haneda Airport News - Spring 2020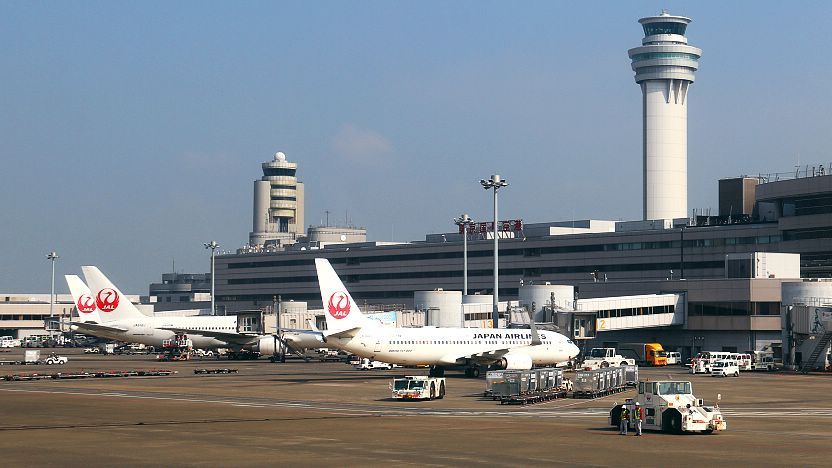 On March 29, 2020, the number of flights that can be handled by Tokyo's Haneda Airport will be increased by 50 daytime departures and arrivals per day, bringing along a variety of changes, including the renaming of one of the airport's three terminal buildings. Thanks to the new slots, several airlines will be increasing international flights out of Haneda Airport, sometimes at the expense of flights currently operated out of Tokyo's less centrally located Narita Airport.
Airlines increasing flights out of Haneda include JAL and ANA, China Eastern Airlines, China Southern Airlines, Qantas Airways, Virgin Australia, Delta Air Lines, United Airlines, Finnair, Alitalia, Aeroflot Russian Airlines and S7 Airlines. Furthermore, to make transfers between international and domestic flights more comfortable, ANA will start operating some of its international flights out of terminal 2 which is currently handling only domestic flights.
Also, on March 14, 2020, Haneda Airport's international terminal was renamed terminal 3. This is due to the above-mentioned fact that ANA will start using terminal 2 for some of its international flights from late March. The renaming is also a welcome change because the terminal was sometimes referred to as terminal I, causing confusion with terminal 1.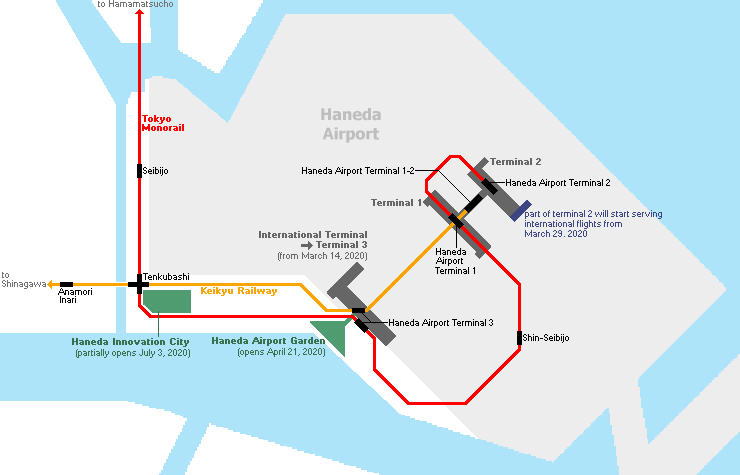 Two new complexes will furthermore open near Haneda Airport over the next few months, making the airport even more convenient than it already is. Haneda Airport Garden (official site) is scheduled to open on April 21, 2020. Connected via an indoor corridor to terminal 3, the complex will offer two Villa Fontaine hotels, an onsen bath with views over the airport and towards Mount Fuji, shopping and dining, and a new bus terminal. The addition of hotels is particularly welcome as there is currently sometimes a lack of hotel rooms in close proximity to the airport.
On July 3, 2020, some parts of Haneda Innovation City (official site), an even larger commercial and business complex around Tenkubashi Station, one station by Tokyo Monorail or Keikyu Railway from terminal 3, is scheduled to open. Opening this year are a Keikyu EX Inn hotel, a Zepp concert hall, restaurants and space for cultural experiences, meetings and conferences. The full opening is scheduled for 2022 and will include additional research and business facilities.