Several rail passes will be changed or newly introduced over the coming months:
New Pass: Tokyo-Osaka Hokuriku Arch Pass
Newly available from April 2016 for seven consecutive days of travel, the Tokyo-Osaka Hokuriku Arch Pass connects Tokyo and Osaka for 5000 yen less than a 7-day Japan Rail Pass. It links Japan's two largest metropolitan areas via the less traveled Hokuriku Region rather than the more popular Tokaido Shinkansen, allowing for stop-overs in Nagano and Kanazawa among others. More details...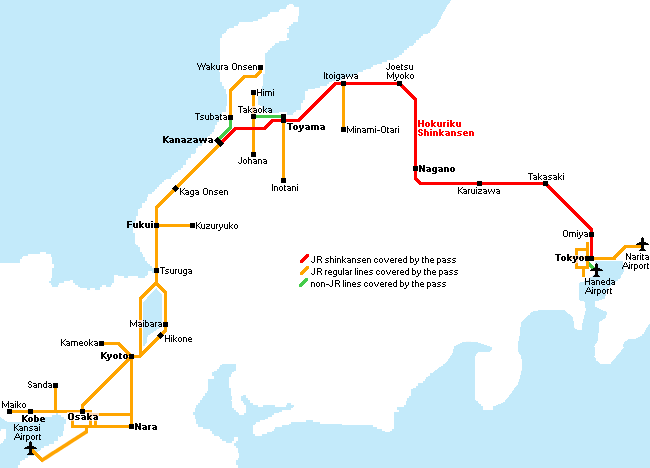 Kanto Area Pass becomes Tokyo Wide Pass
From December 19, 2015, the "Kanto Area Pass" will be renamed "Tokyo Wide Pass". Its coverage area will be slightly enlarged (to additionally cover the Rinkai Line and the shinkansen as far as Echigo-Yuzawa), and its price will increase from 8,300 yen to 10,000 yen. More details...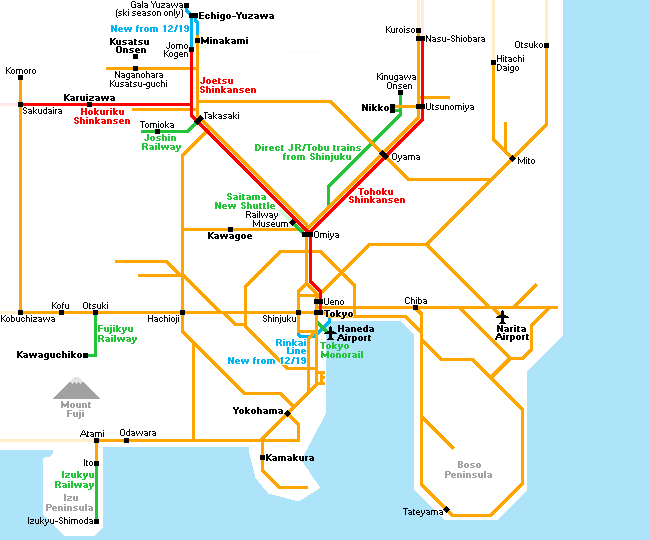 JR East Pass gets split into two
From April 2016, the JR East Pass will be split into two passes, the JR East Tohoku Area Pass and the JR East Nagano Niigata Area Pass. Both passes remain valid for five flexible days within a 14 day period, and both passes will be cheaper than the original JR East Pass whose sale will be discontinued at the end of June 2016. More details...
Map of the JR East Nagano Niigata Area Pass: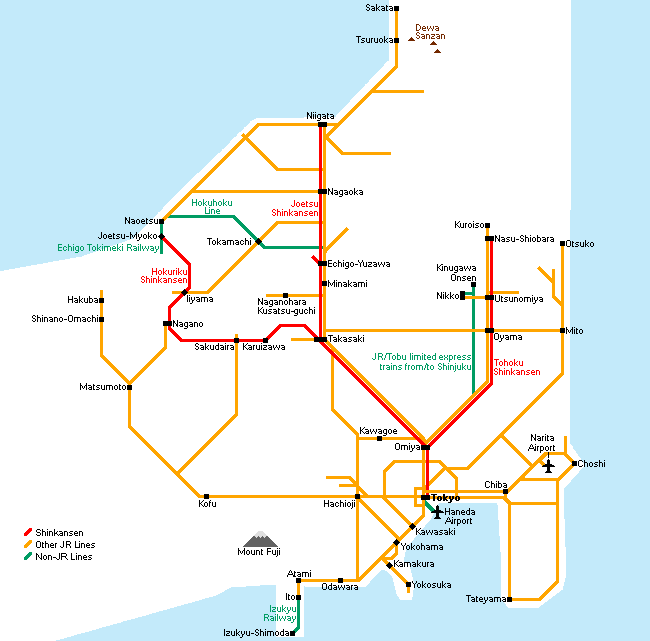 Map of the JR East Tohoku Area Pass: