Kiso Valley: a 3-day side trip from Nagoya
Nagoya is central Japanfs industrial beating heart, home to a range of innovative technological companies including Toyota. Despite being sometimes overlooked as a tourist destination, this city has much to offer visitors, and also makes for an excellent base to travel to the breathtaking attractions located nearby.
Upon leaving the big city and entering Japan's mountainous interior, visitors can experience a world frozen in time, with stunning natural vistas acting as the backdrop to excellently preserved feudal era towns, all underscored by enchanting traditional culture.
For this journey, I was to make a 3-day side trip from Nagoya, first taking in the cityfs fascinating technological attractions, and then exploring the beautiful old post towns of the Kiso Valley before ending at the interesting town of Iida. With so many exciting attractions ahead of me, this was a trip I knew I was going to thoroughly enjoy.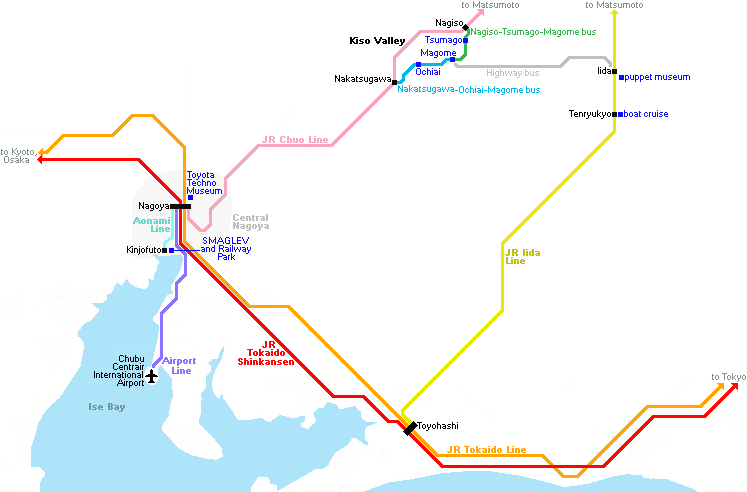 Day 1
I arrived in Nagoya and made my way to the first stop on this three-day adventure, the SCMAGLEV and Railway Park. This renowned railway museum is one of the largest in the country and focuses on educating visitors about Japan's high-speed rail technology. The modern and spacious museum accordingly contains numerous trains that have broken speed records (including a recent maglev train), as well as various other retired trains and attractions including simulators and a detailed diorama depicting a train network around a mini cityscape.
It was amazing to be able to stand alongside some legendary trains, and very interesting to have the opportunity to walk around inside some retired models in order to appreciate the evolution of train travel in Japan over the decades. All in all I highly recommend this museum as a must-see spot for train enthusiasts.
From Nagoya Station, the museum can be reached in around 30 minutes via the Aonami Line. In turn, it is worth for international travelers to note that Nagoya Station can be reached from Chubu Centrair International Airport in around 30 minutes via the Meitetsu Railway.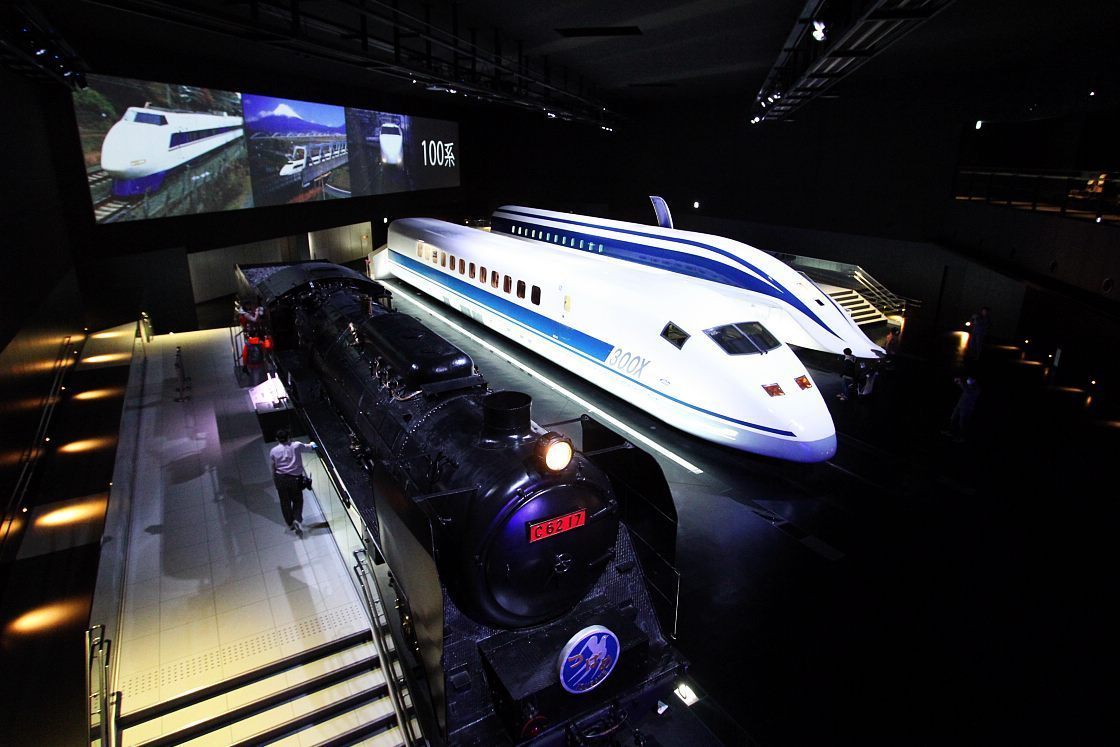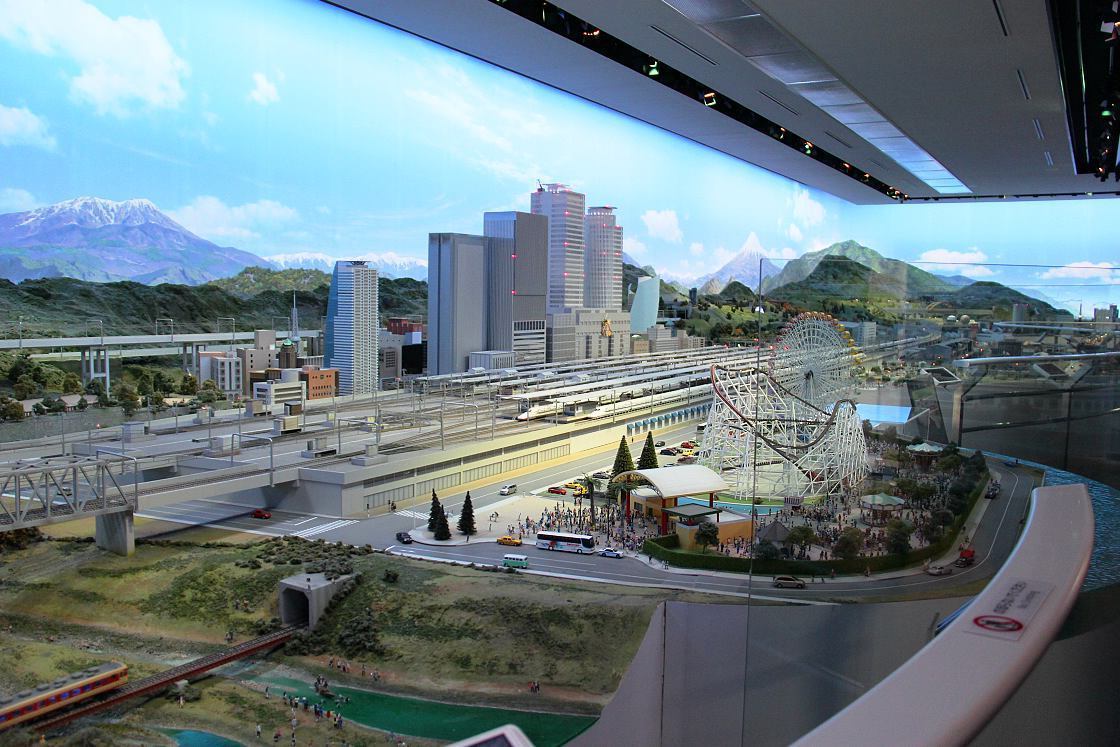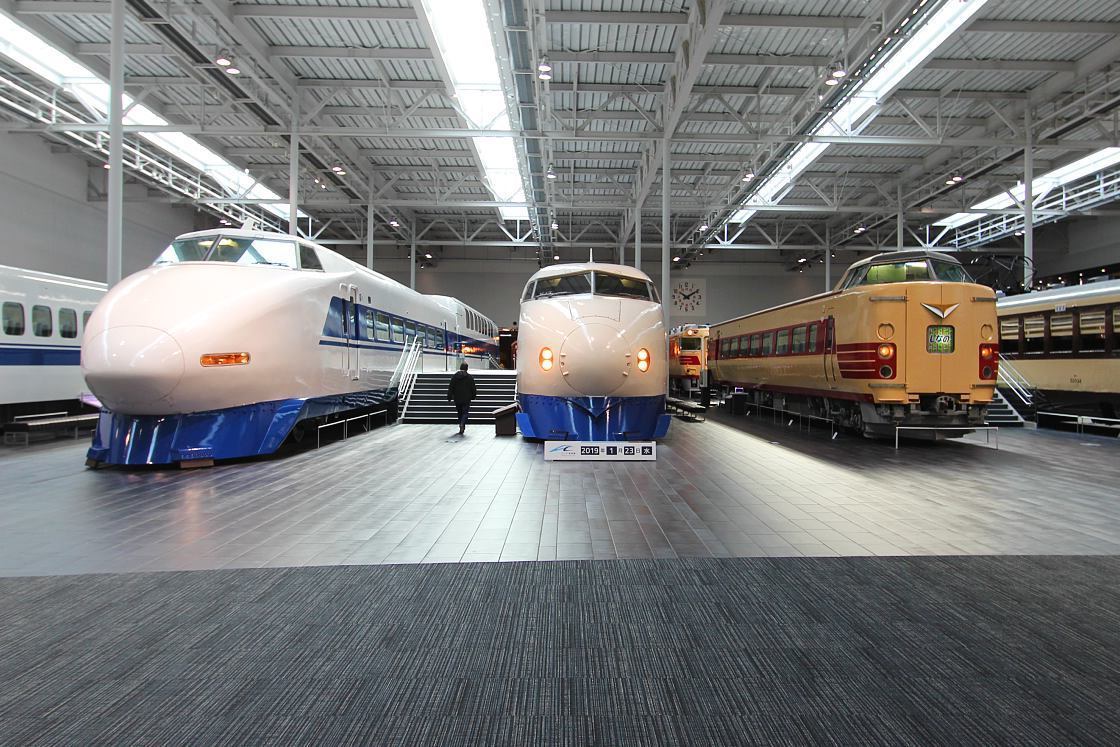 After leaving the train museum, I headed back into central Nagoya where I had time to duck into a restaurant near Nagoya Station to try one of the city's specialty dishes, tebasaki. Tebasaki are deep-fried chicken wings made without batter, and in this city, they are usually topped with a sprinkle of sesame seeds for flavor. I sat down at Tori-kai, a place that specializes in these delectable snacks, and found myself in food heaven as I bit into my first wing and savored the flavor and the interplay between juicy meat and crispy skin.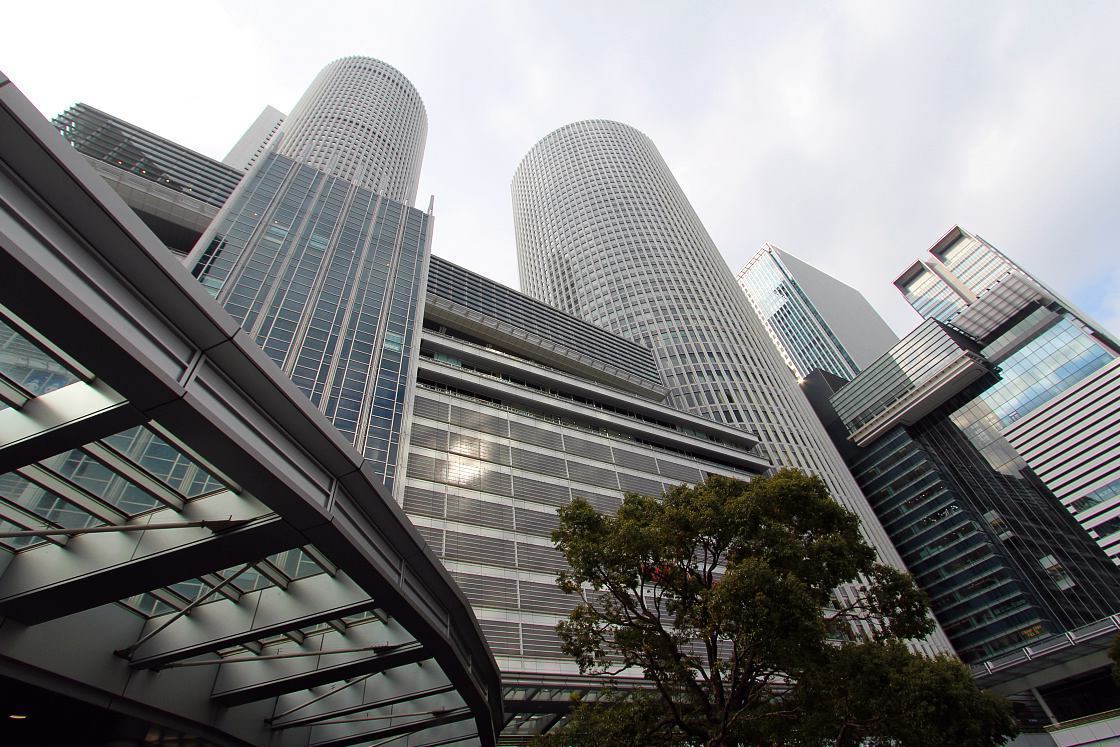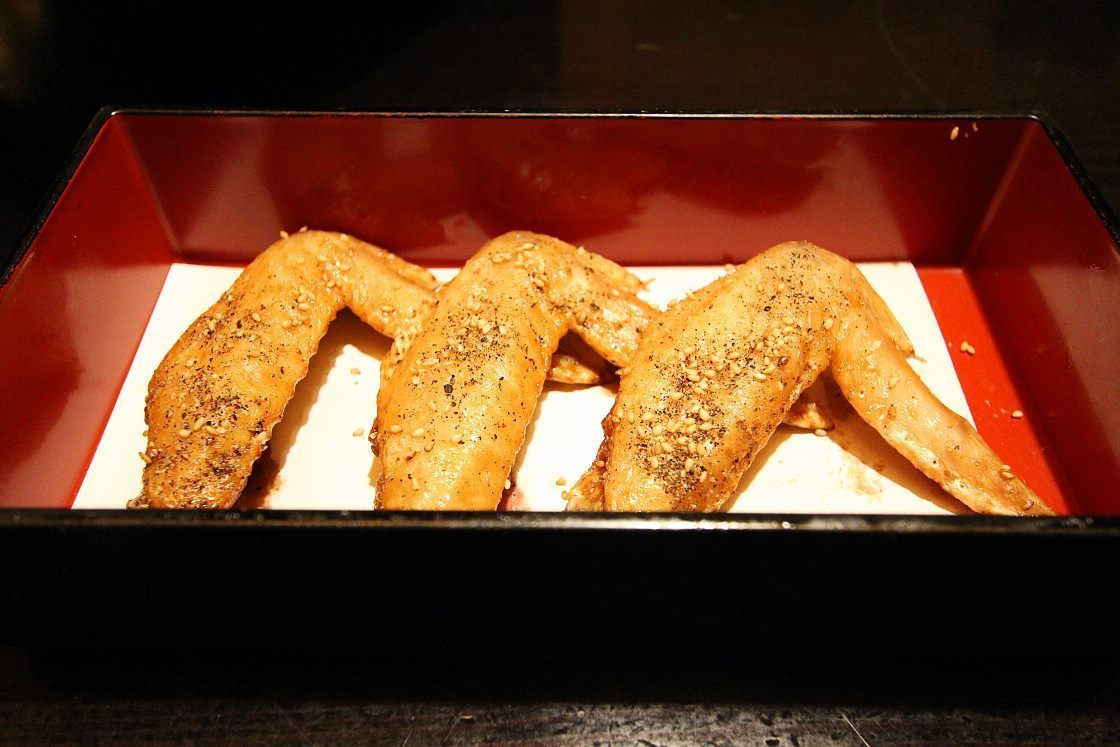 With my demanding stomach satisfied for the minute, I made my way back to Nagoya Station and from there caught a train to Sako Station, from where the next stop on my list was just a few minutes' walk. The Toyota Commemorative Museum of Industry and Technology recounts the history of Toyota from its beginnings in the manufacturing of textile machinery to its diversification into automobiles.
Within the large museum are various machines that visitors can watch in action, not to mention exhibitions that reveal the processes involved in past and present car making. To top it all off, the museum also boasts a smattering of recent Toyota models for car enthusiasts to admire.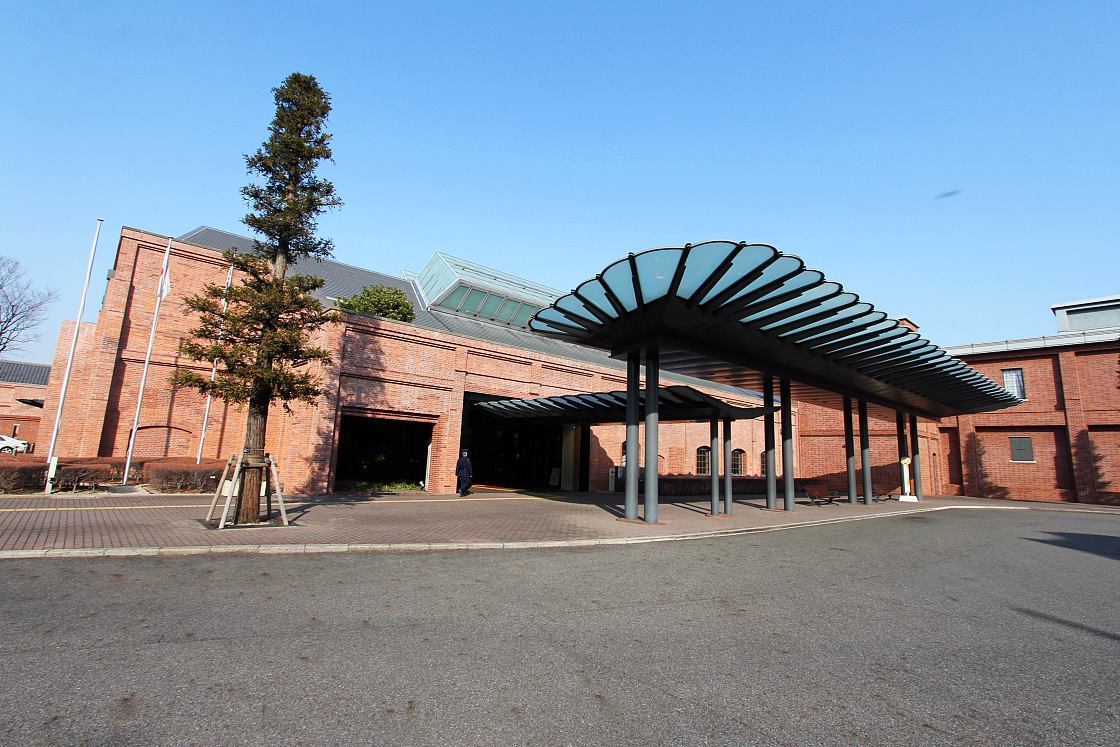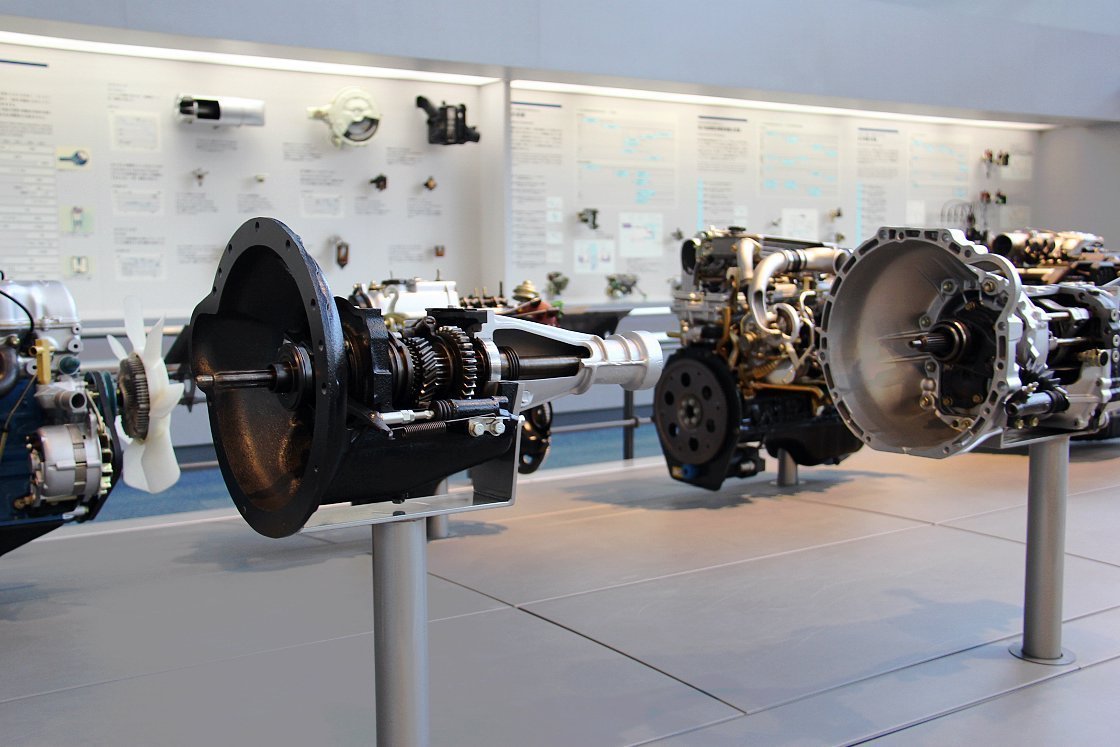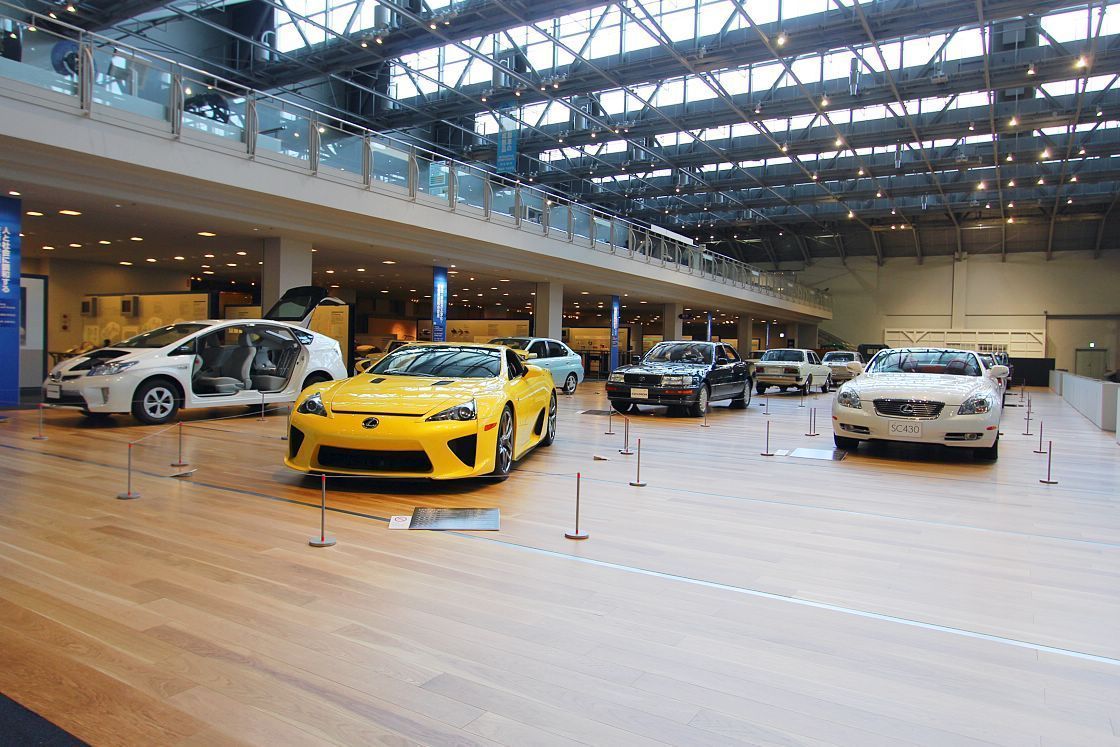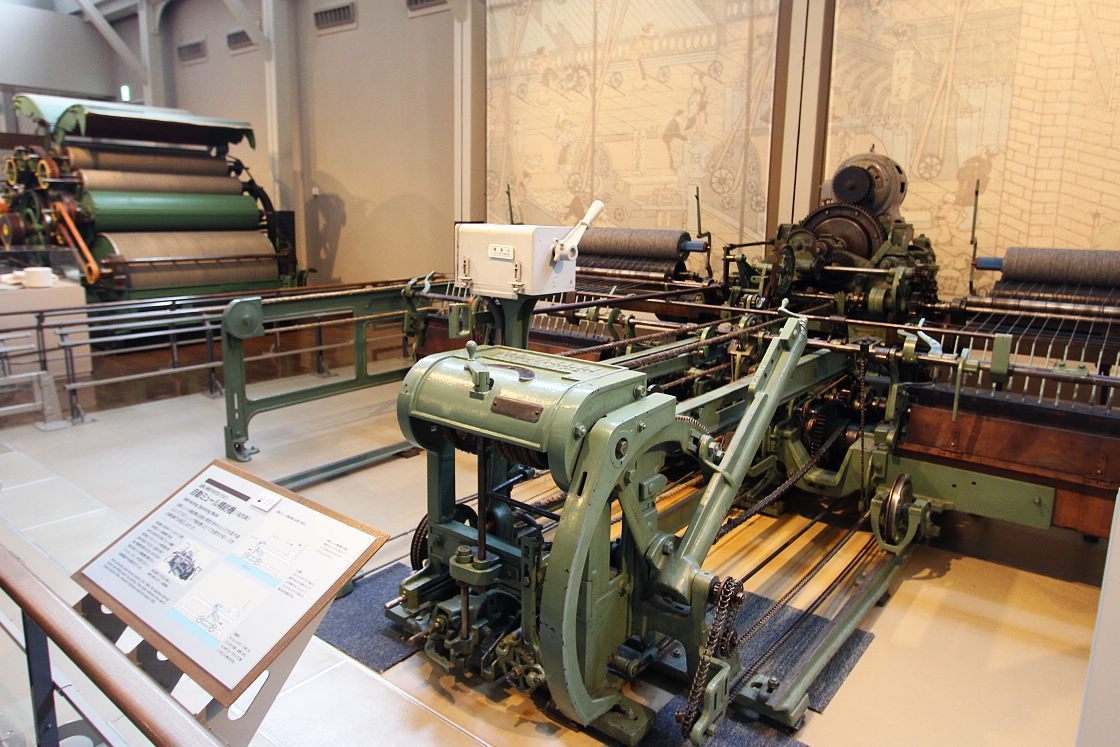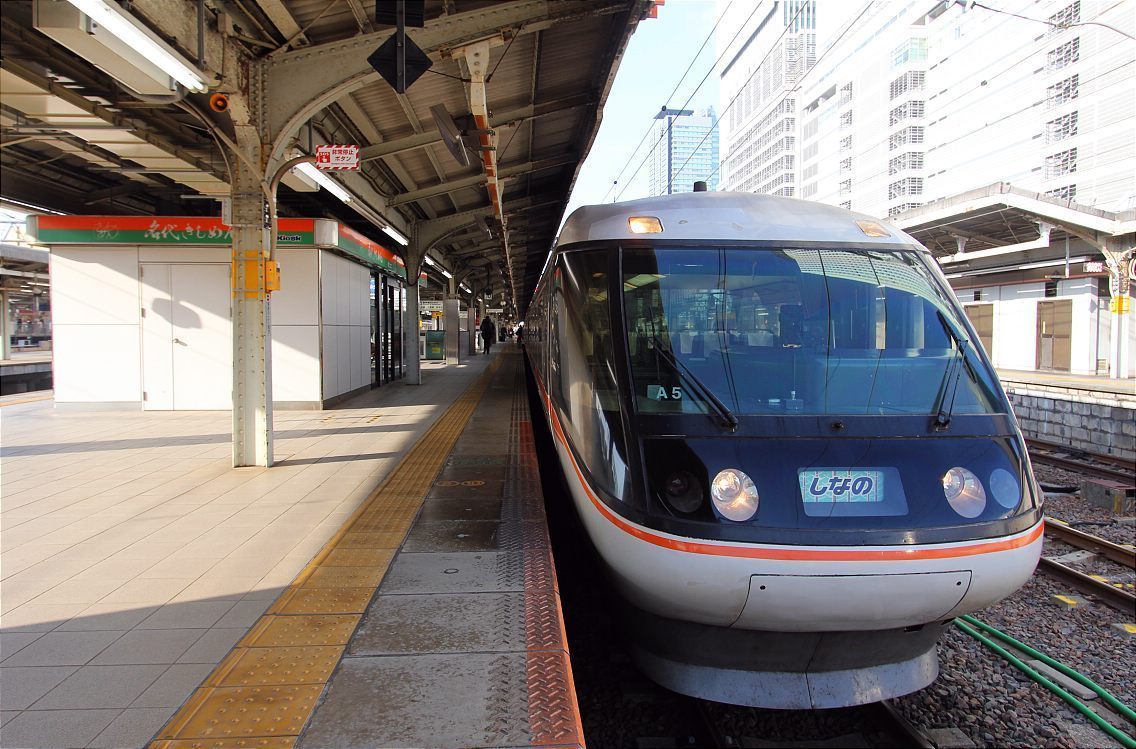 It was now time to say goodbye to Nagoya and board a Shinano Wide View limited express train on the JR Chuo Line up to the Kiso Valley. I was particularly excited to explore this area, because in addition to their beauty, the old towns here have an interesting history. During feudal times, the Kisoji trade route that traversed the Kiso Valley was incorporated along the Nakasendo, one of the main highways that connected Tokyo and Kyoto.
Back then most would travel on foot, and so post towns were located every few kilometers to provide food and accommodation. In the Kiso Valley a few of these old post towns, including Tsumago and Magome where I'd be exploring over the next couple of days, are excellently preserved to resemble how they looked centuries ago. After enjoying the hour-long journey as the train bisected the hilly countryside, I finally arrived at Nagiso Station and took a taxi to Tsumago, where I'd be spending the first night of this adventure.
I finally arrived at the traditional lodging where I was to bed down for the night, and quickly got to enjoying some hot tea in my traditional room. I eventually headed up to the dining area to enjoy a feast consisting of local specialties including wild boar sashimi, grilled, tender rainbow trout, and even fried grasshoppers!
Admittedly it took me a few seconds to gather the nerve to crunch on the grasshoppers, but it was mind-over-matter, and they turned out to be delicious, as I knew they would be. Add to the food the tranquil, countryside atmosphere of this old building, and you had the perfect end to an enjoyable first day of exploration.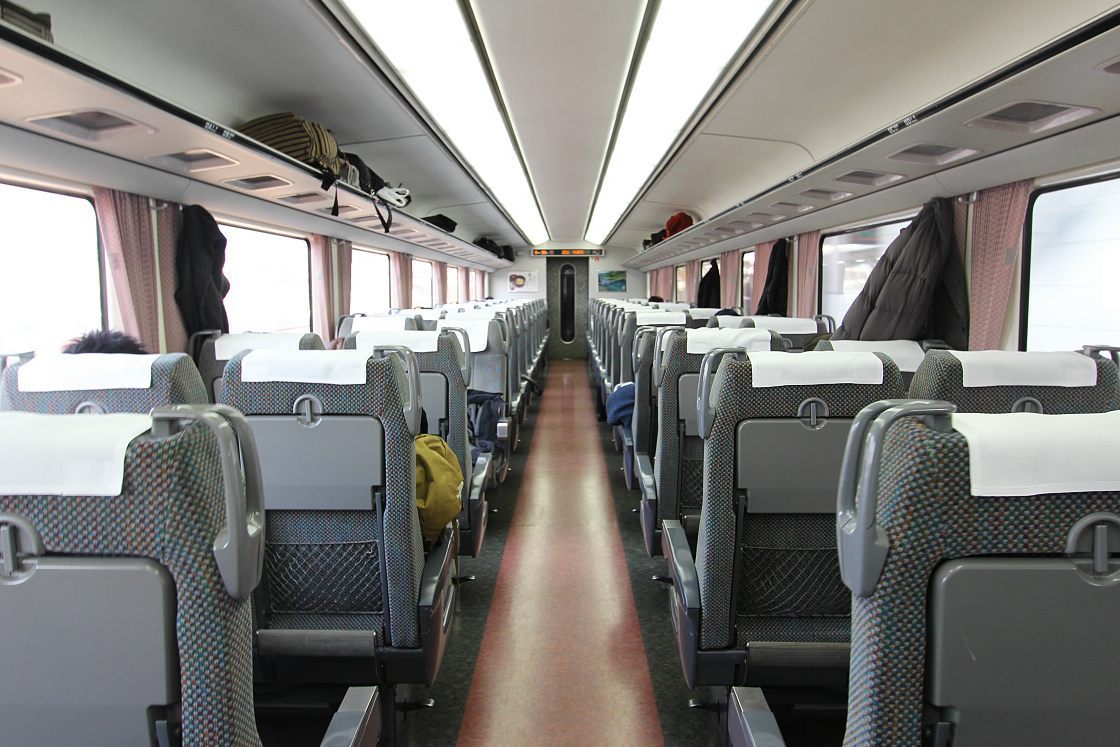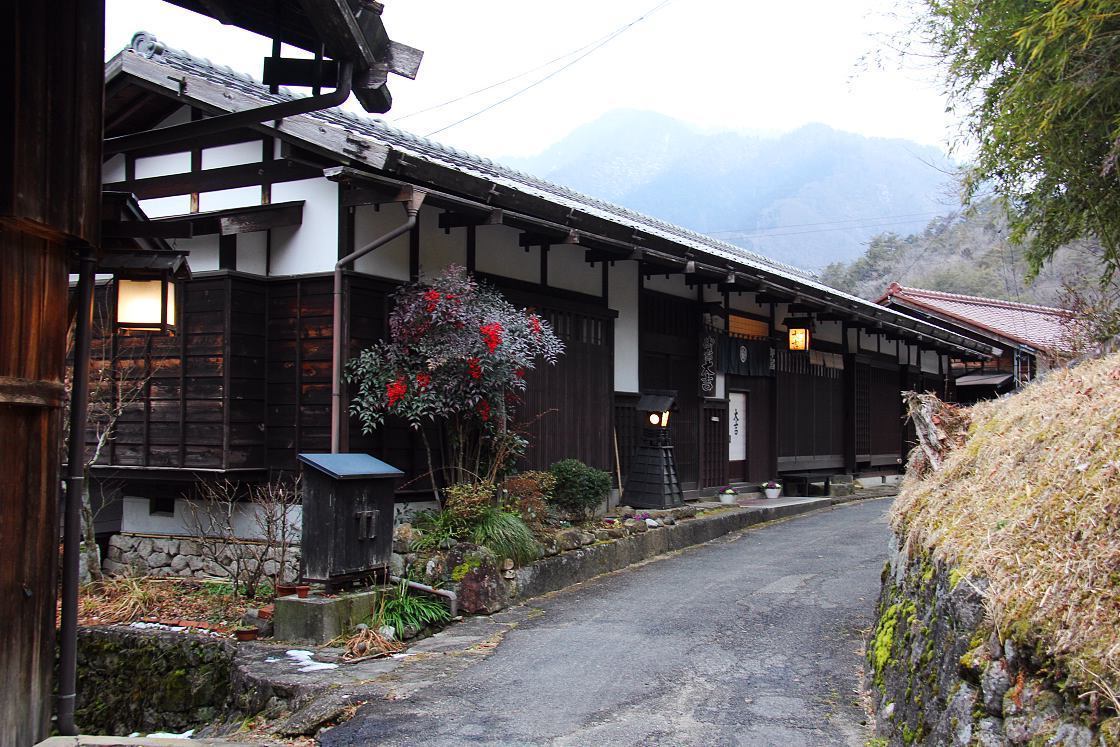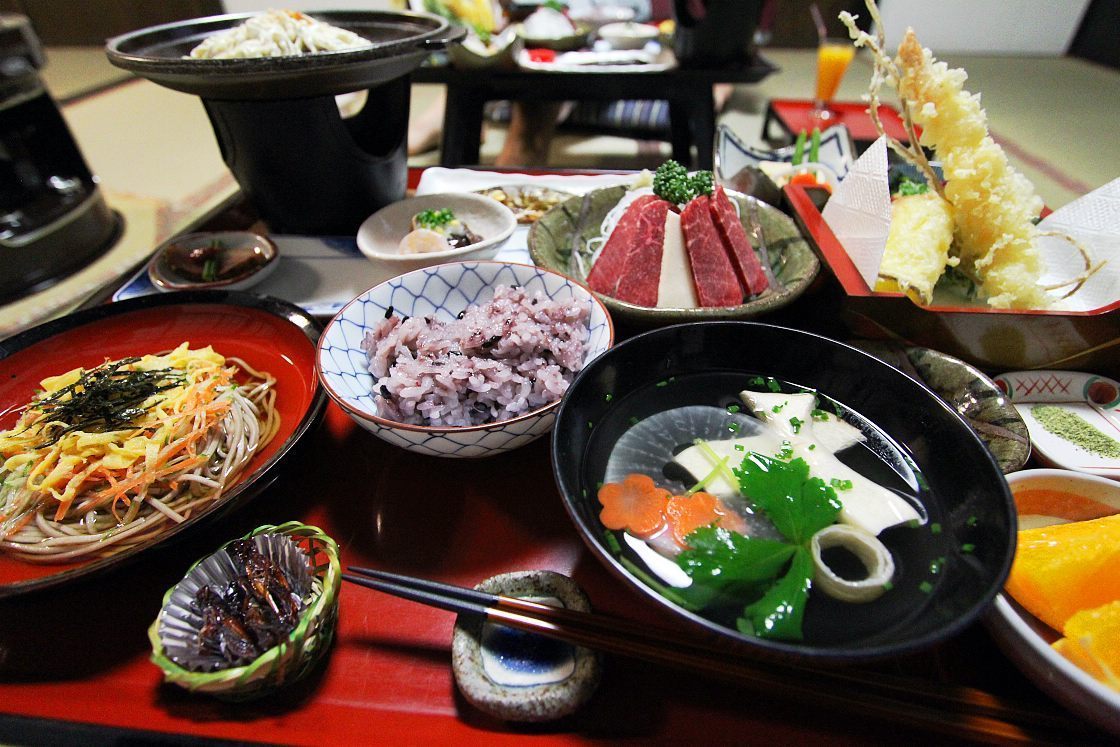 Day 2
I awoke early the next morning and headed up for what turned out to be a tasty traditional breakfast accompanied by hot coffee. After breakfast I headed out to explore Tsumago town. Walking up the main street, I came to the town's famous Honjin, which was the place where high-ranking officials would stay when passing through the town during feudal times. The building is a recent reconstruction based on original plans, and today visitors can explore its spacious, ornate rooms while the fire burns in the traditional irori fire pit.
Next I made the short walk along the main street to the Wakihonjin, where high ranking officials stayed if the Honjin was full. Perhaps the highlight of Tsumago, the main building of this old inn dates back to the 19th century and is extremely atmospheric.
Aside from exploring the well-preserved rooms and looking out on the beautiful garden, a highlight of the Wakihonjin came in admiring the event that occurred around midday as the sun shone brightly through the top window, meeting the smoky atmosphere inside the house to produce a spectacular natural light display. The complex also boasts a museum which recounts the area's history (in Japanese).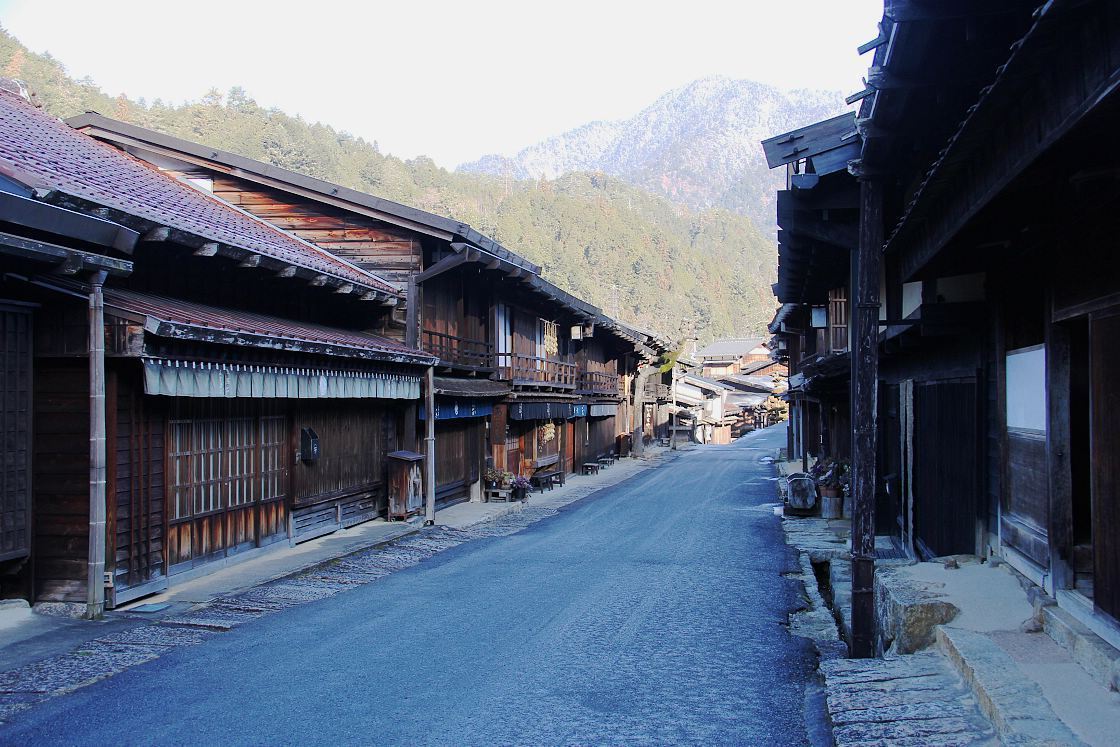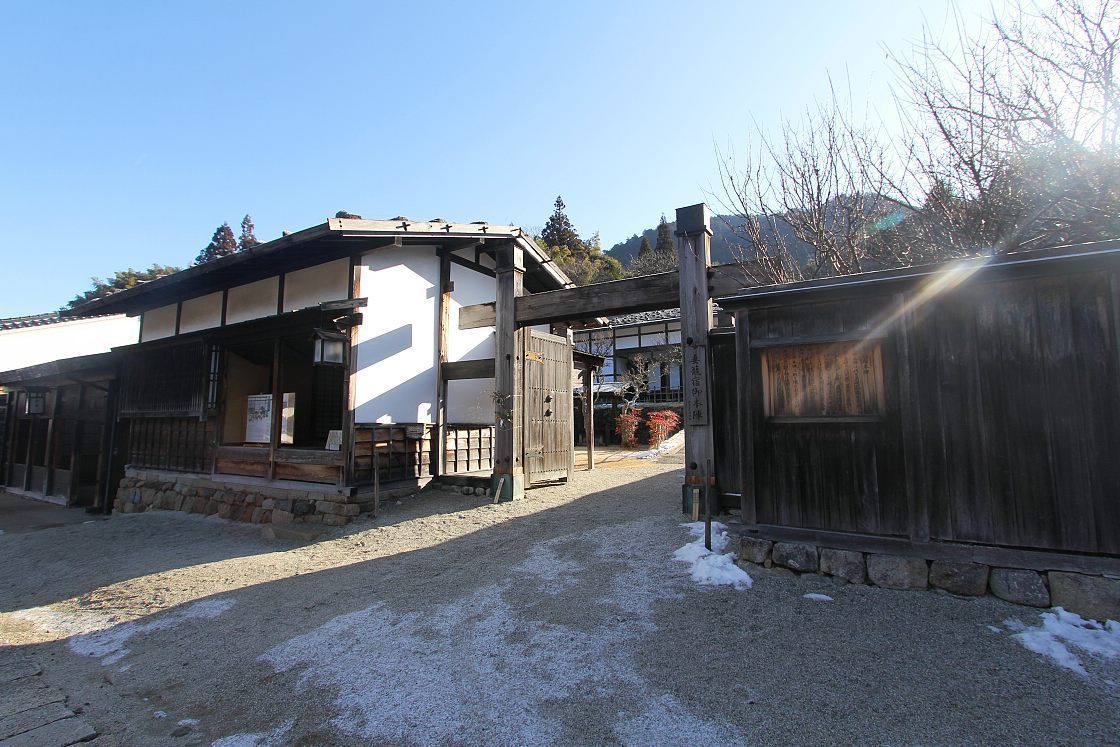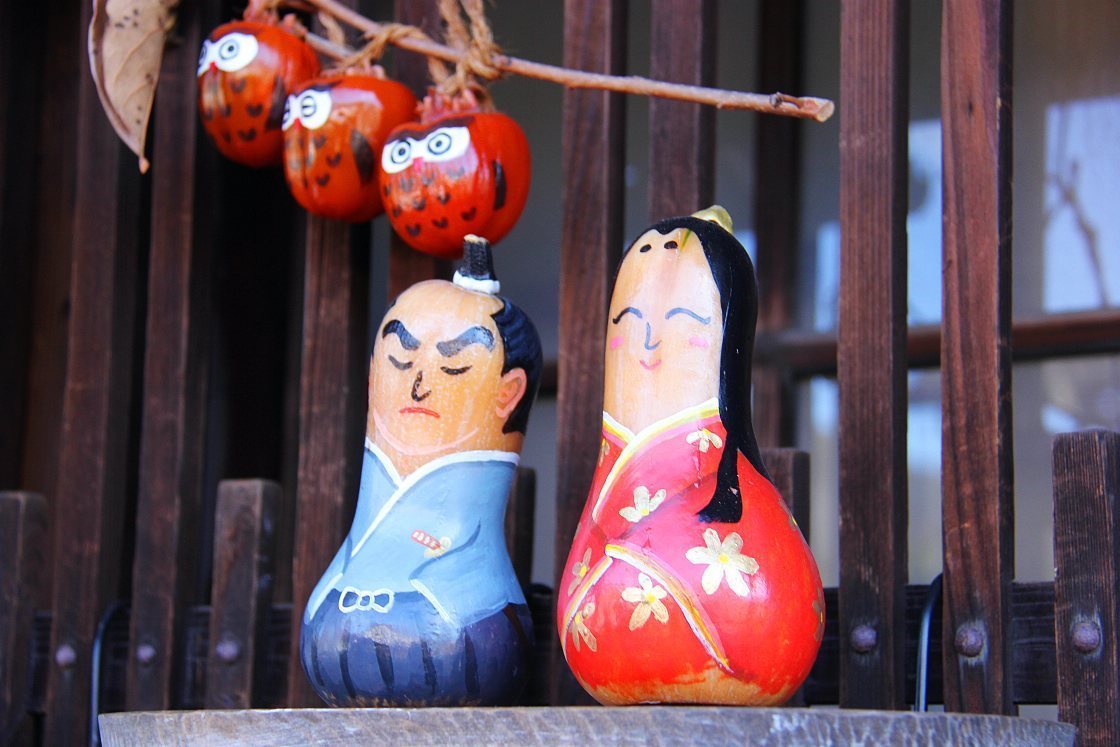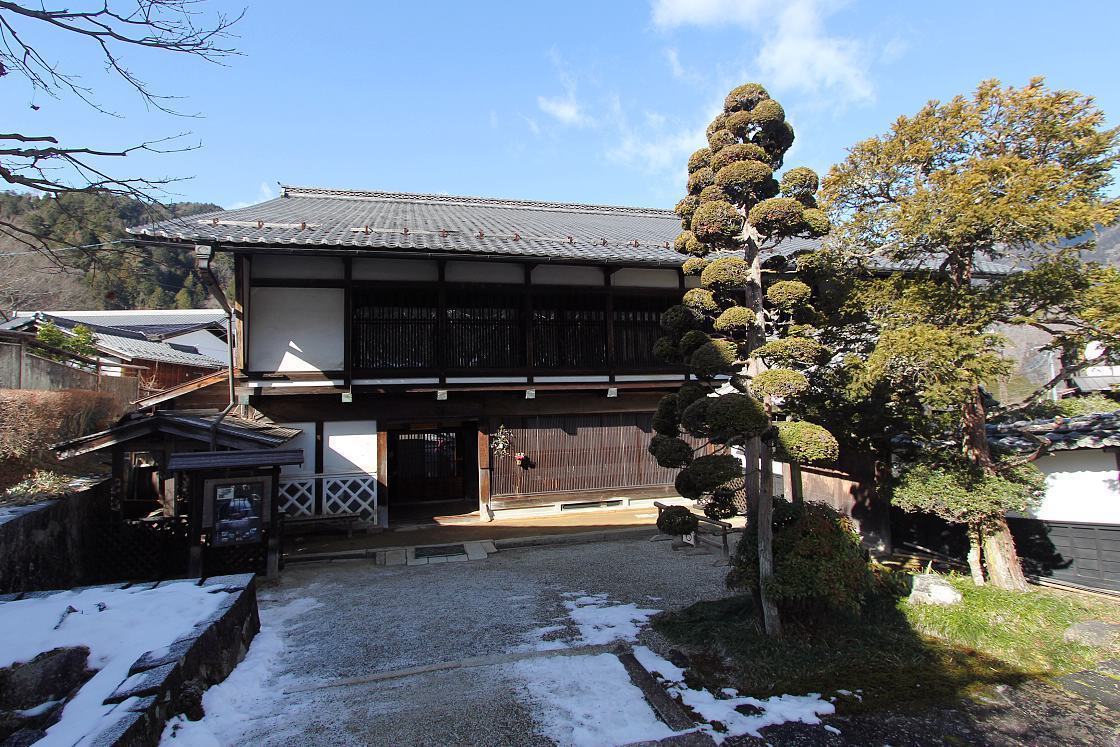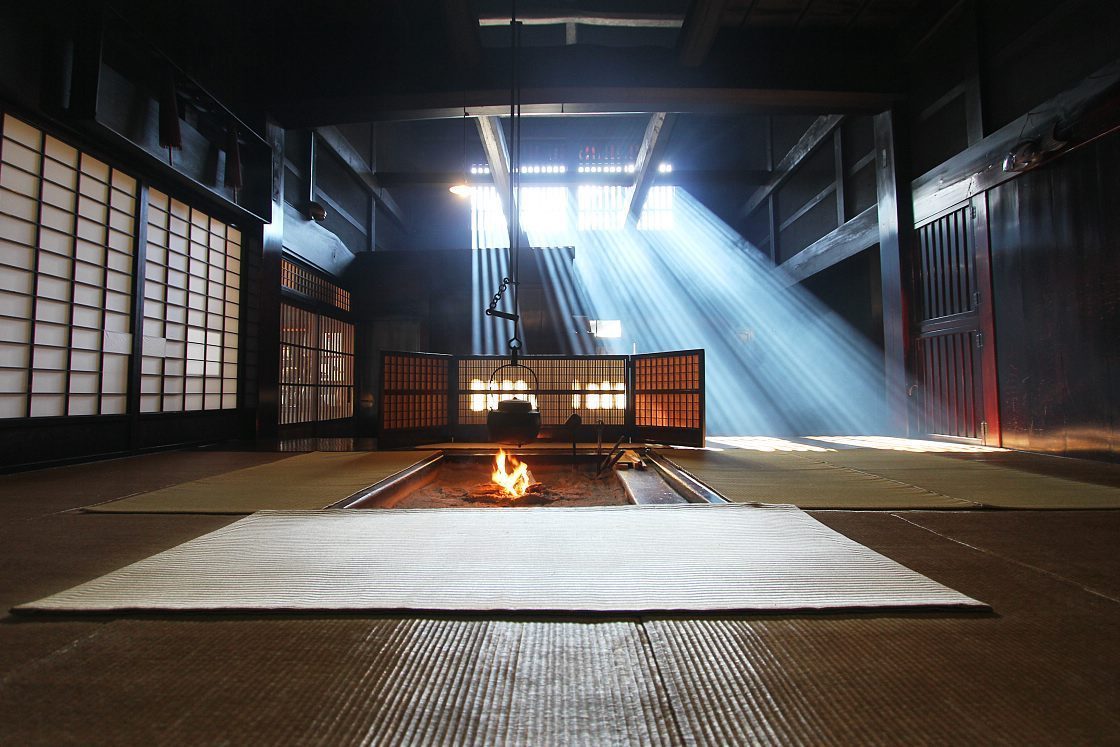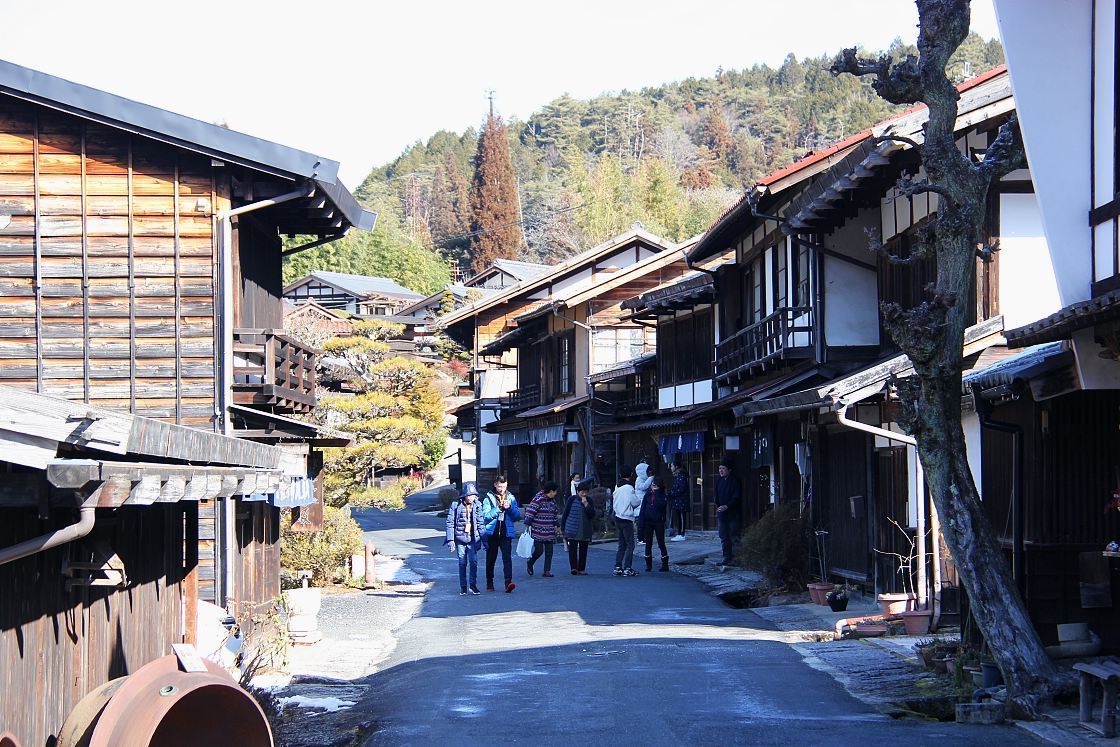 After an idyllic morning spent exploring Tsumago it was time to start making my way towards another of the area's old post towns, Ochiai, where I'd be partaking in an exciting calligraphy experience later in the afternoon. Accordingly I headed to Tsumago's bus stop and boarded a bus, transferring in Magome where I indulged in a spot of lunch, before continuing on to Ochiai.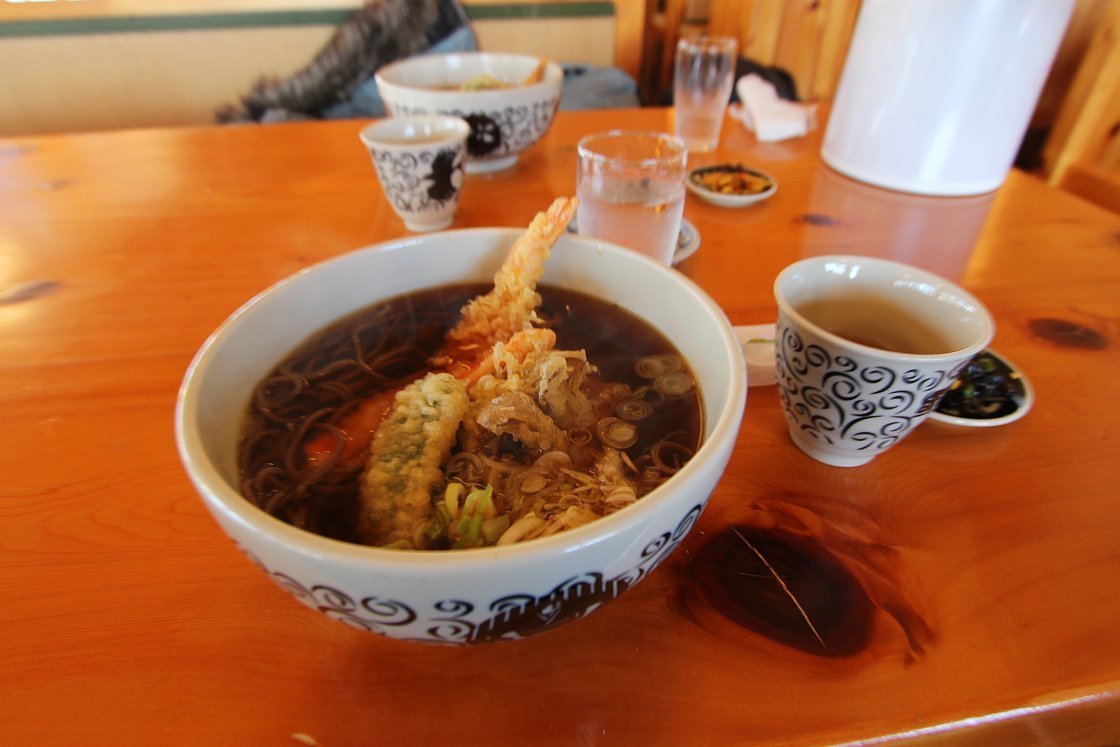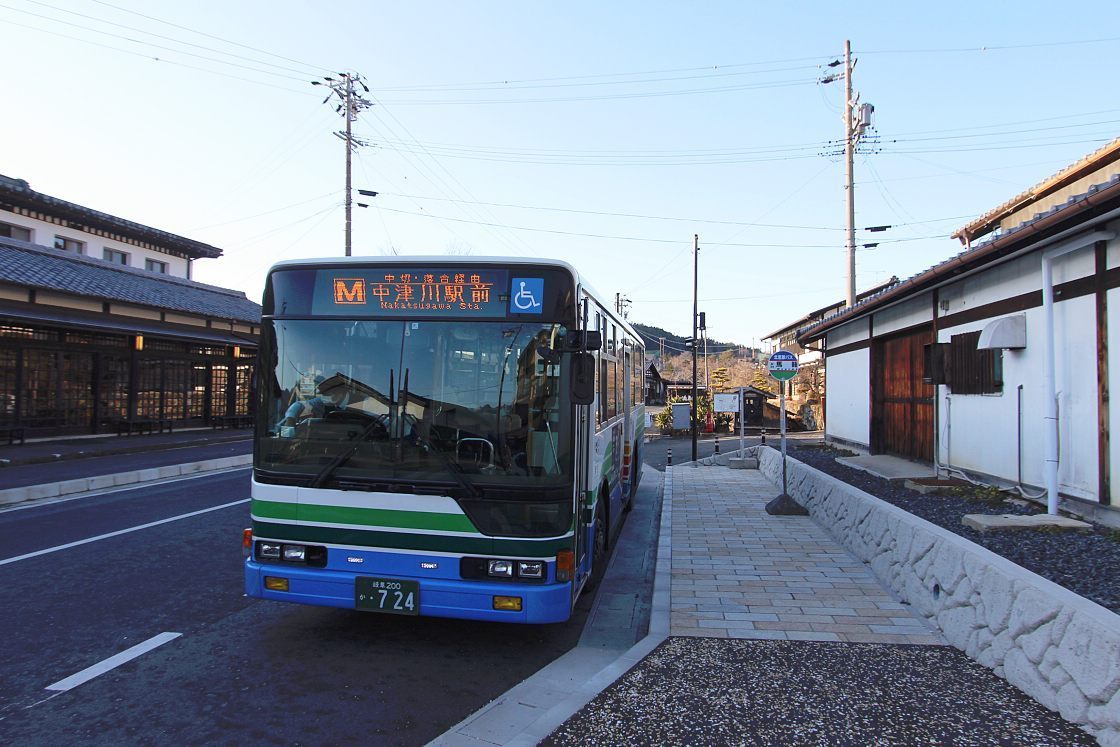 I arrived in Ochiai as the winter sun was setting and made my way to Kofukuji, a local temple where visitors can participate in a Japanese calligraphy experience. I met the head priest and then was guided through the techniques of the ancient art, which in Japanese is called shodo.
I was taught how to write a combination of Chinese characters that denoted my name, and after a short crash course in mixing the ink and holding the writing tools, I was given the chance to practice on my own. Despite not turning professional any time soon, I think I held my own after a few practice rounds. Added to no-doubt by the serene atmosphere inside the temple, I found the experience to be relaxing, cathartic and a great way to alleviate stress.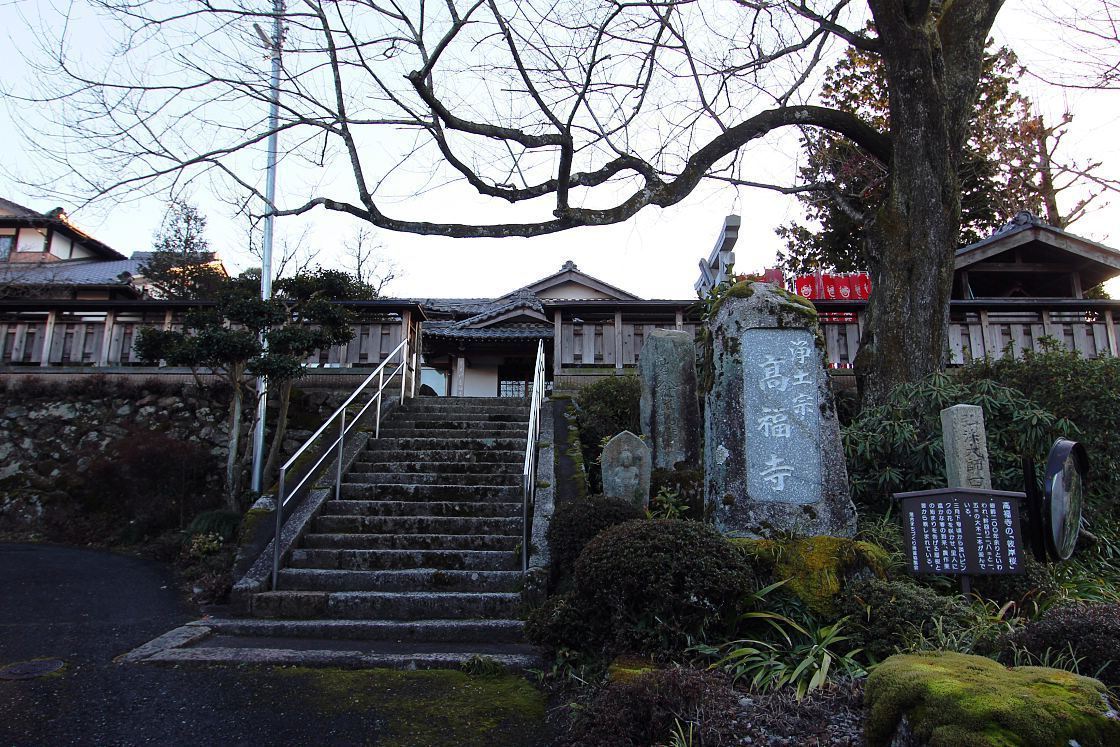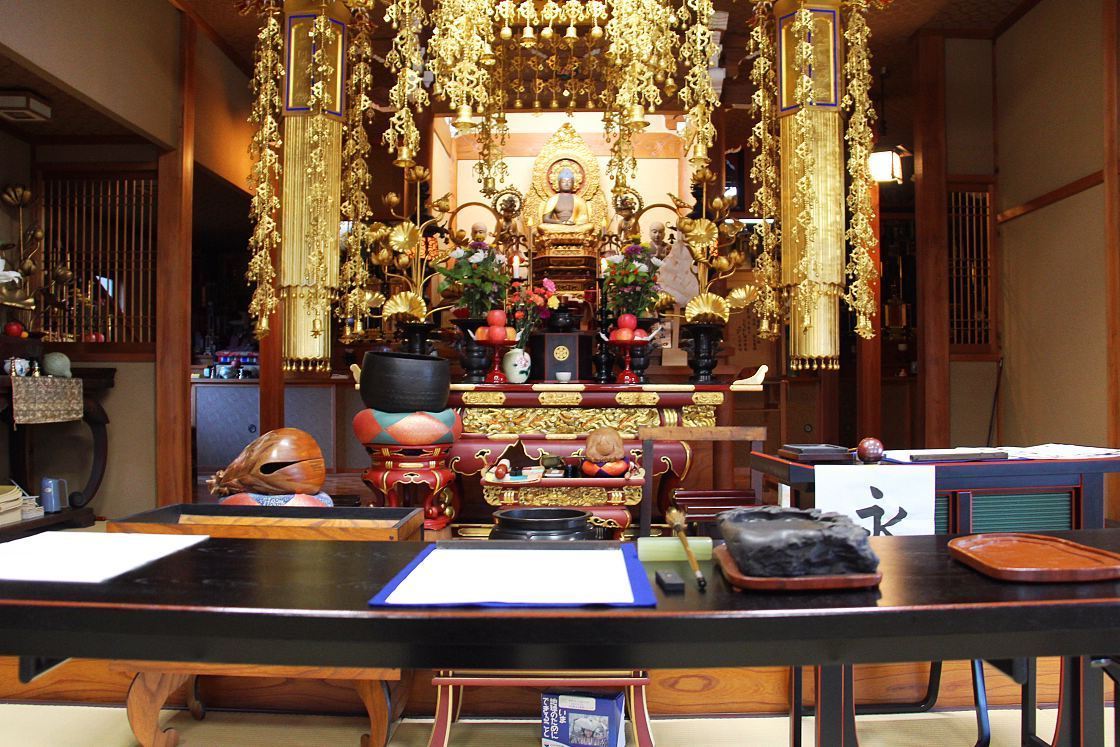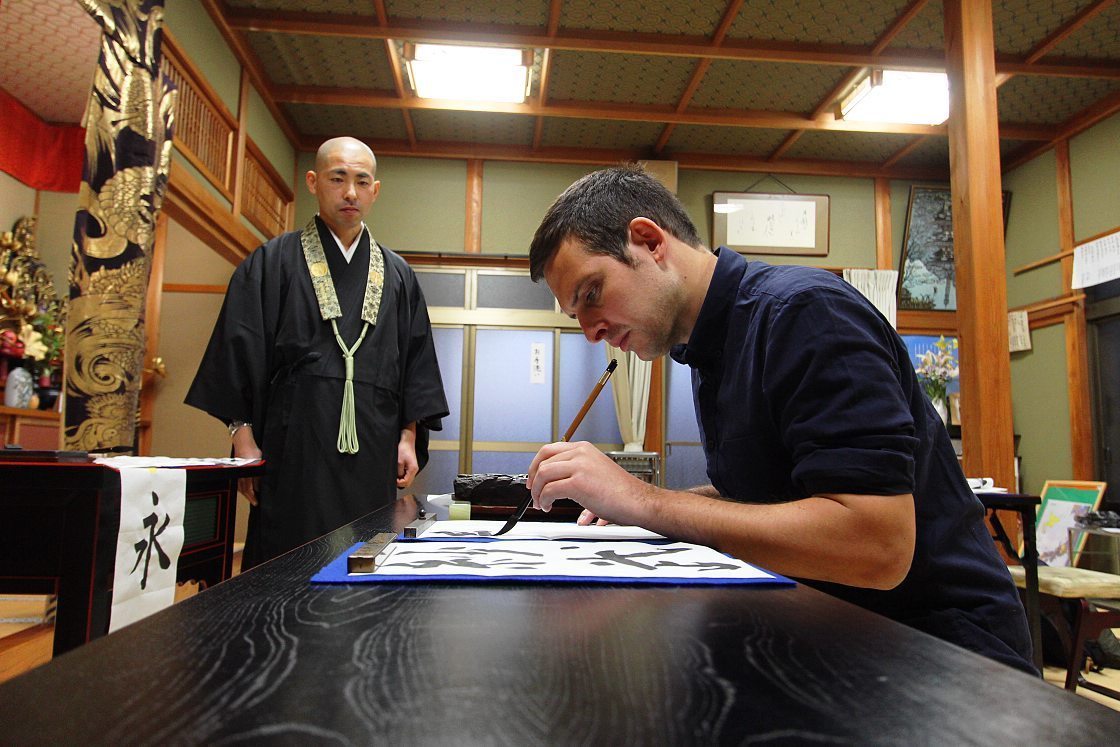 After a long and fun-filled day, I finally arrived at my minshuku (a type of traditional lodging) for this second night of my adventure, Shinchaya. I was delighted to sit down to yet another wonderful traditional meal which consisted of delicacies including local vegetables, fish, braised wild boar, and more grasshoppers! After dinner I retired to my room and enjoyed sitting under the kotatsu (a table of which the underneath is heated) sipping tea before bed.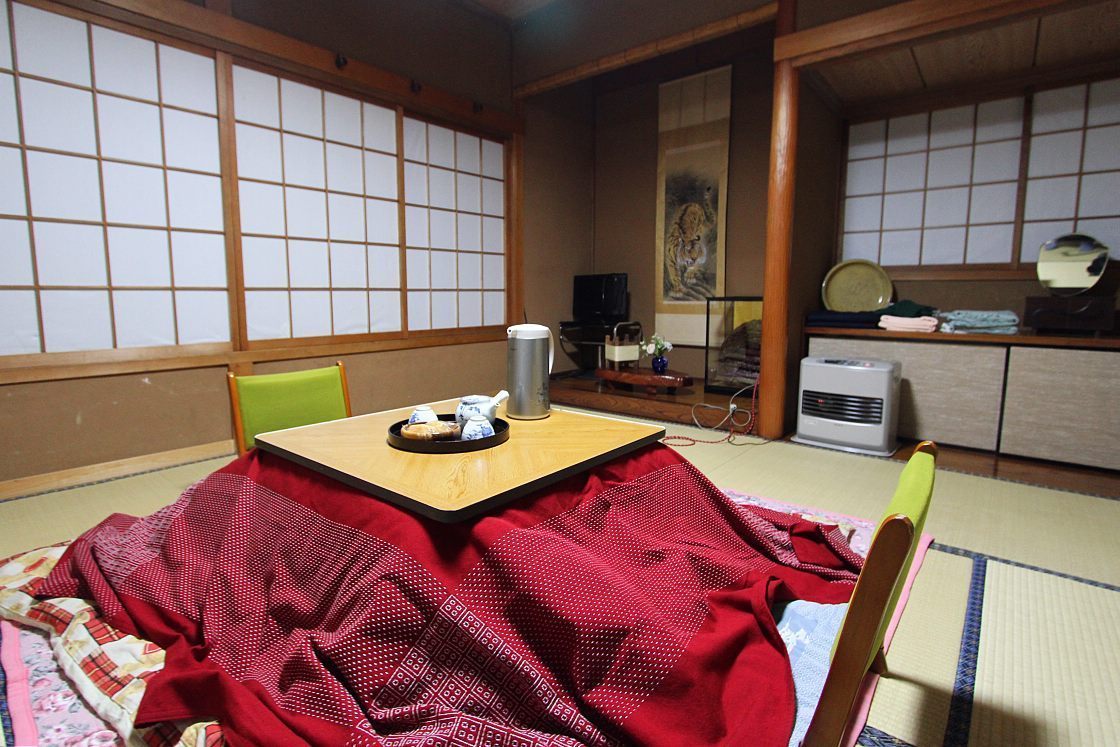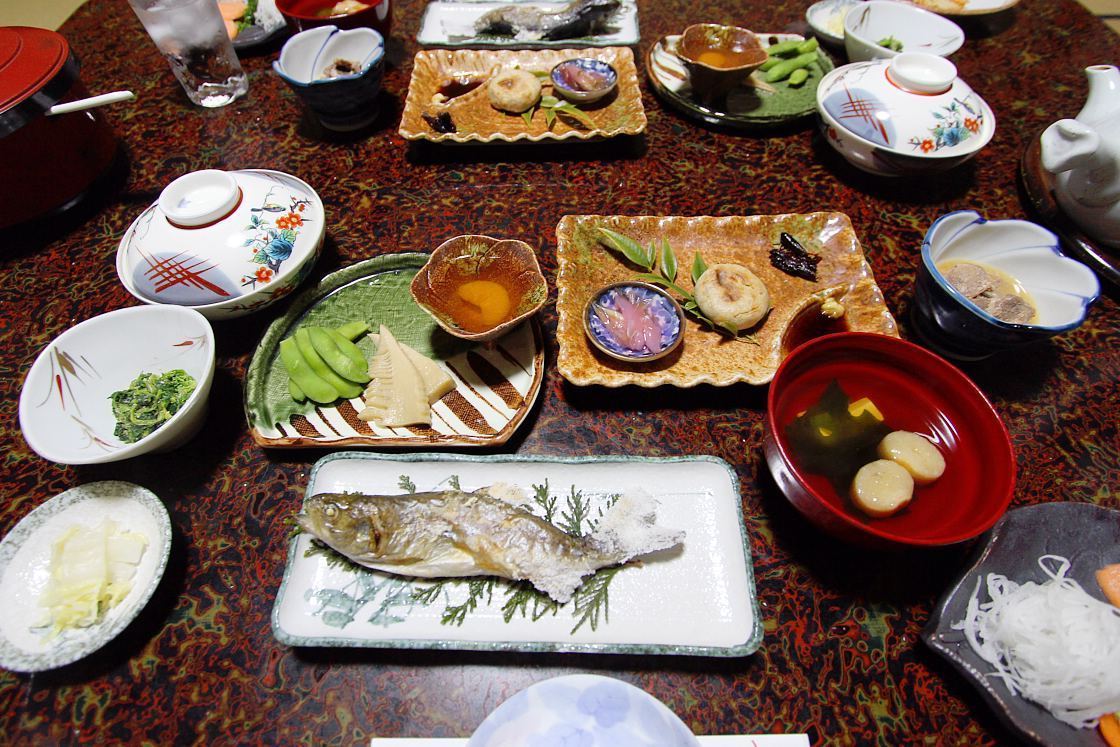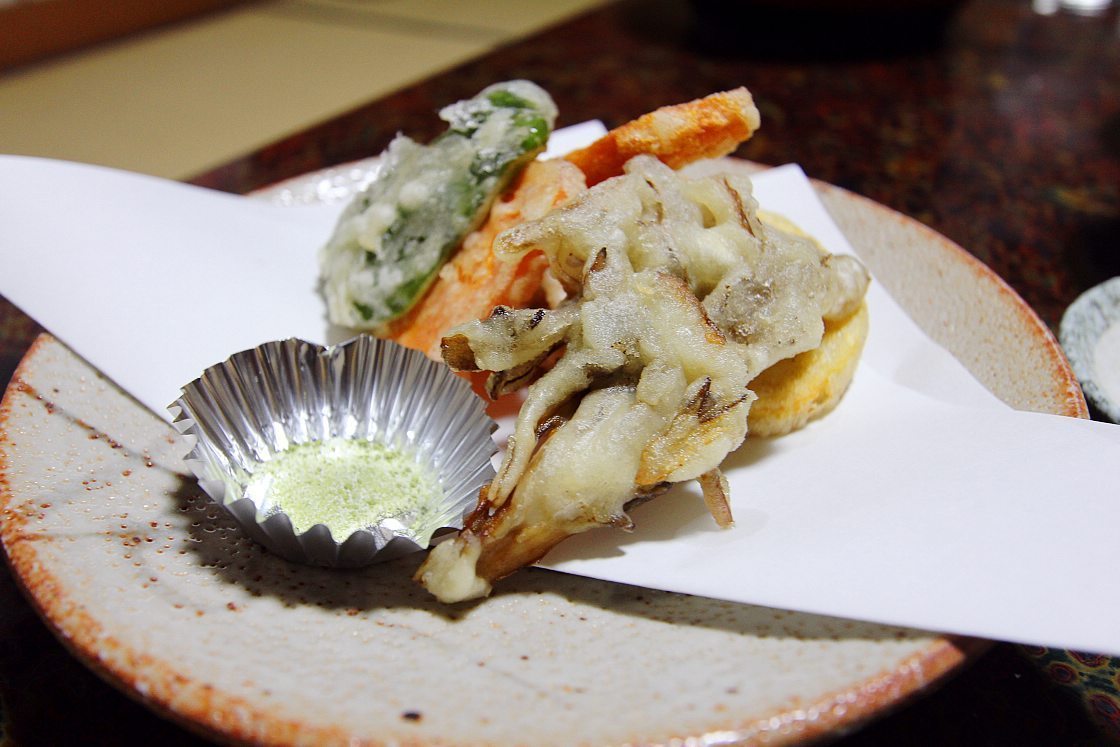 Day 3
I awoke on the third and final day of my adventure and began by walking to nearby Magome along a portion of the old Nakasendo route. The walk from Shinchaya to Magome took around half an hour and made for an ideal start to the day, with wonderful views of rice fields and rolling hills on either side of the old road, looking particularly beautiful in the crisp winter morning air.
Upon arriving in Magome, I walked up the old town's main street, which, like Tsumago, is lined with old buildings that house shops, restaurants and cafes. The atmosphere on the street was tranquil and relaxing with pleasant scenes at every turn. The Nakasendo climbs a gentle hill as it bisects the old town, and I followed it up to the crest where stunning views can be had of looming Mount Ena and the surrounding hills. Following my exploration of Magome, it was time to make the 30-minute walk to Misaka bus stop from where I caught a highway bus out of the Kiso Valley to Iida.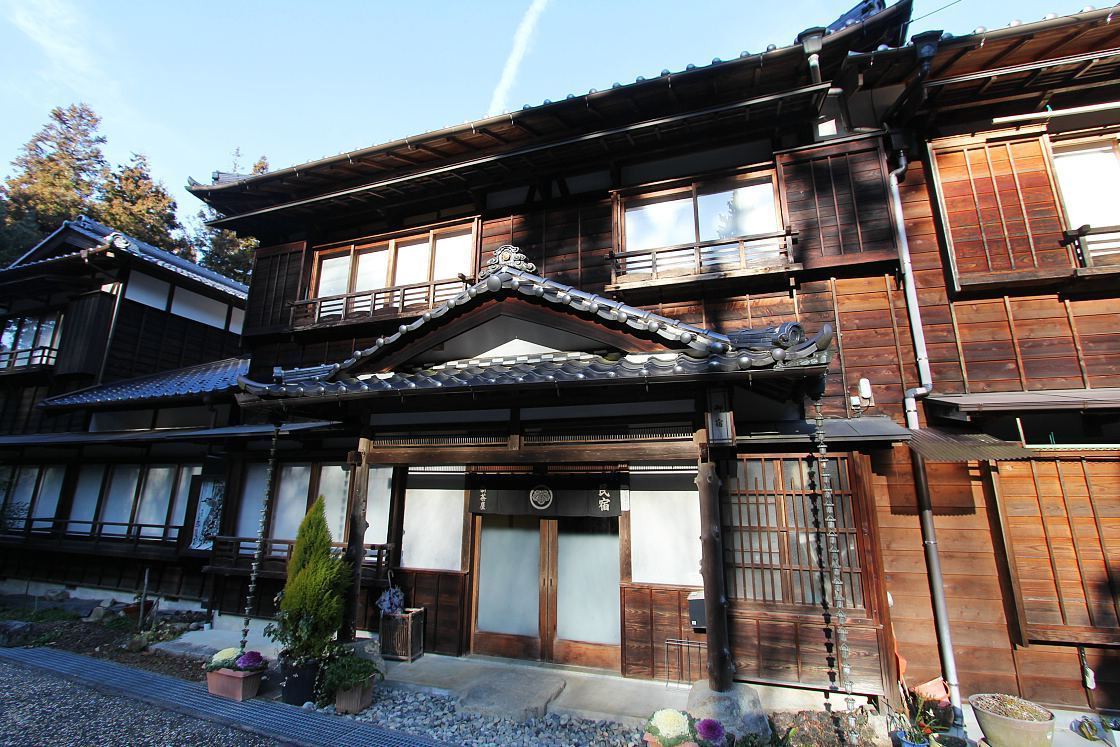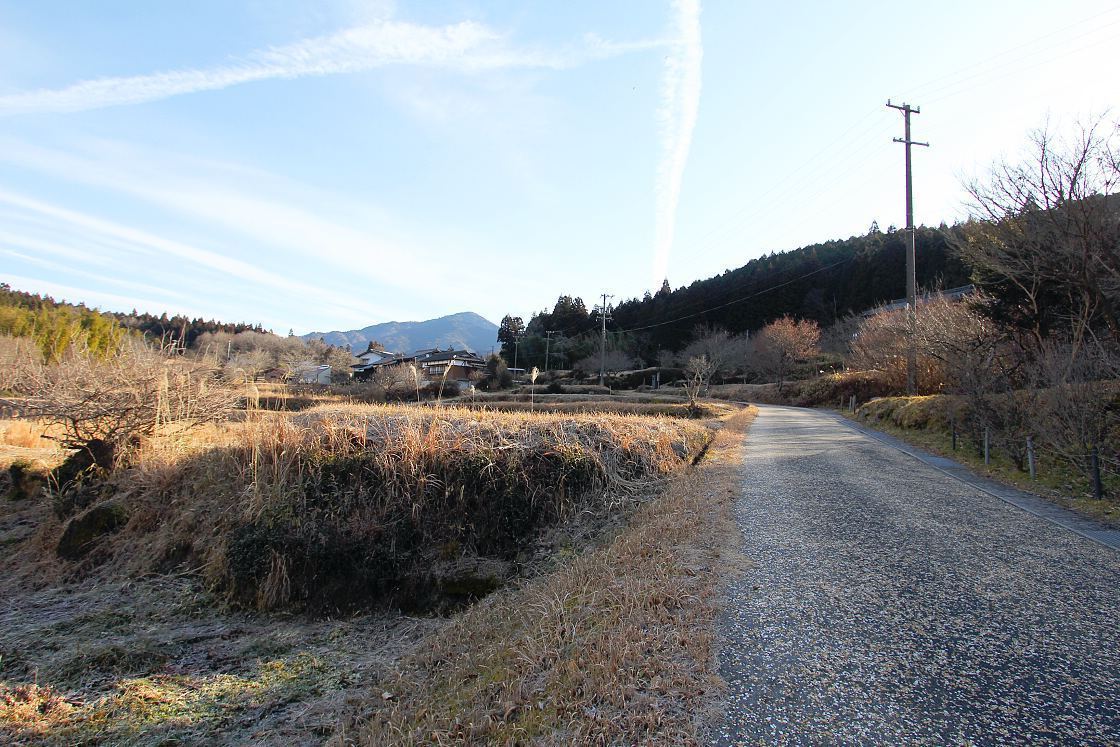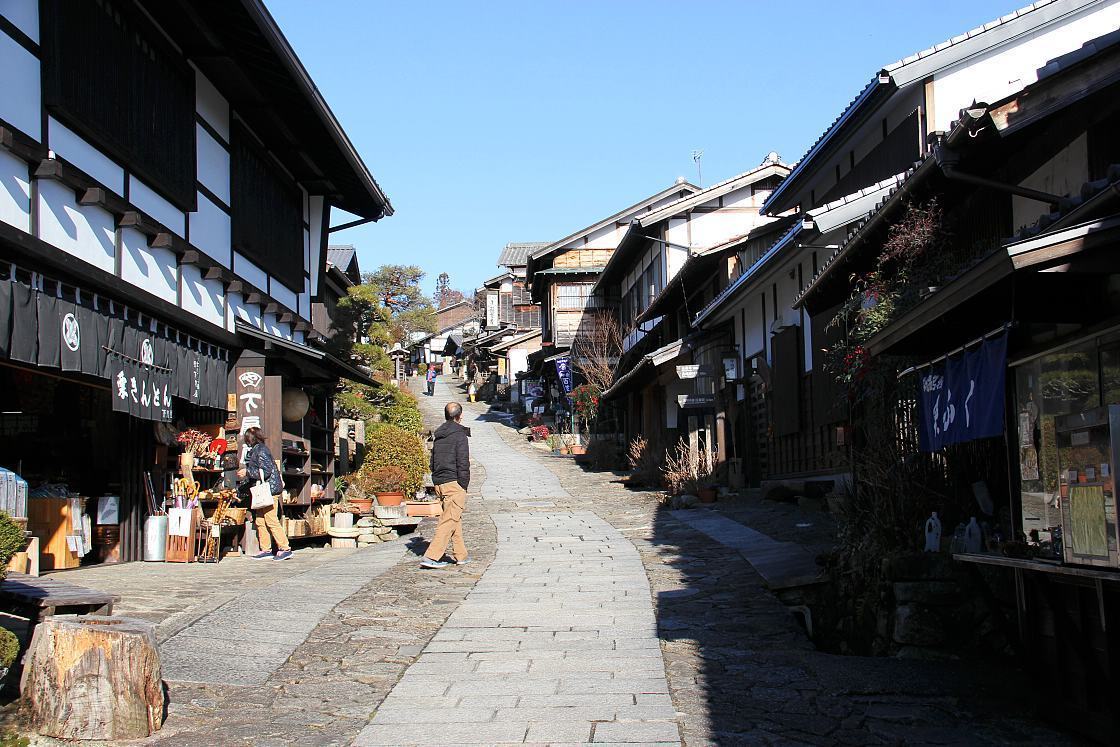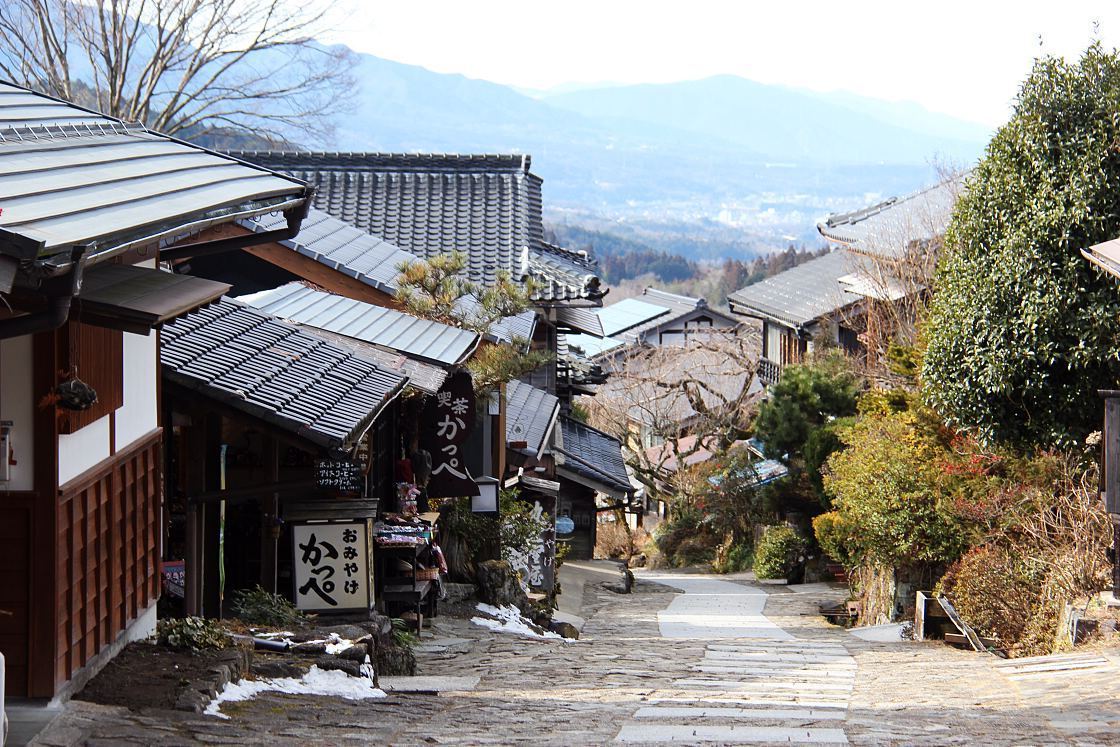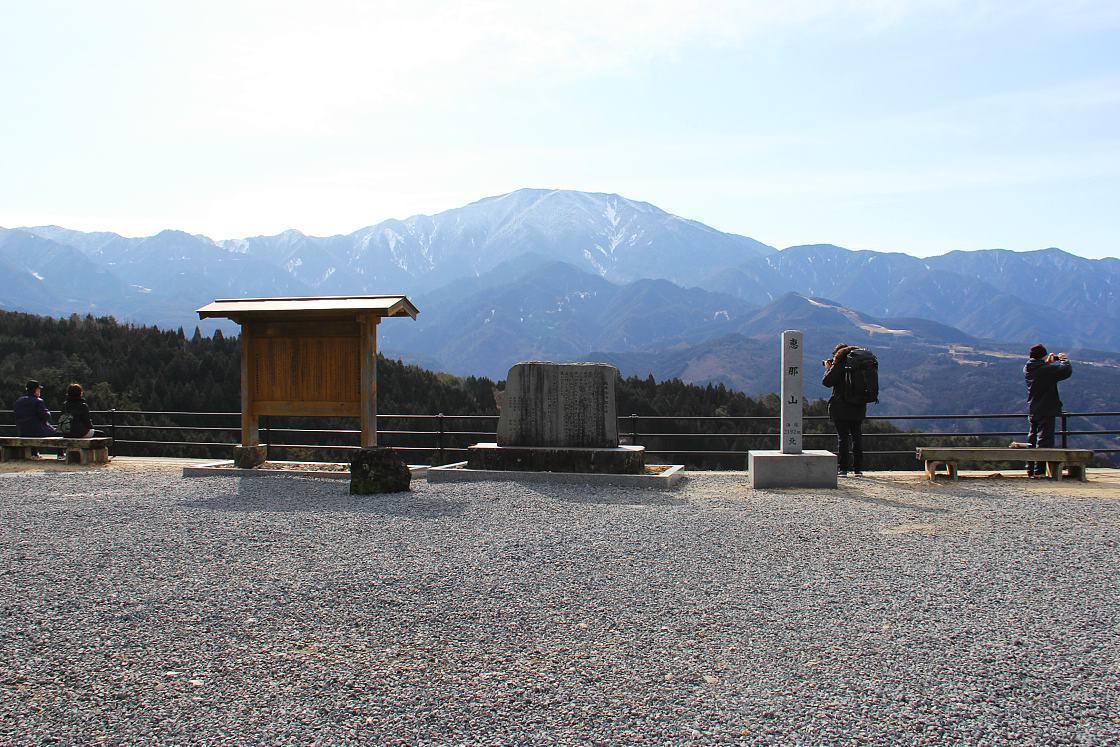 I alighted the highway bus at Iida Station and then walked for around fifteen minutes to arrive at the Iida City Kawamoto Kihachiro Puppet Museum. This museum showcases some 200 puppets made by Kawamoto Kihachiro, the celebrated puppet master and director who, through his animated films, brought puppetry to the forefront of Japanese popular culture.
Iida is colloquially known as Japan's "puppet town" because of its centuries-old tradition of puppetry and annual puppet festival that gives the art form a stage like nowhere else in Japan. Naturally, Tokyo-born Kawamoto was drawn to the town and eventually donated many of his puppets to the museum and the people of Iida.
The museum has two halls where the impressive and detailed puppets are housed, and many look almost life-like. There are also a couple of puppets that visitors can try their hand at operating, which was hugely fun if slightly difficult! I very much enjoyed strolling around the museum and admiring the immense skill that clearly went into crafting these puppets. I recommend a visit here for puppet fans and those looking to learn a little more about this old, beautiful art form.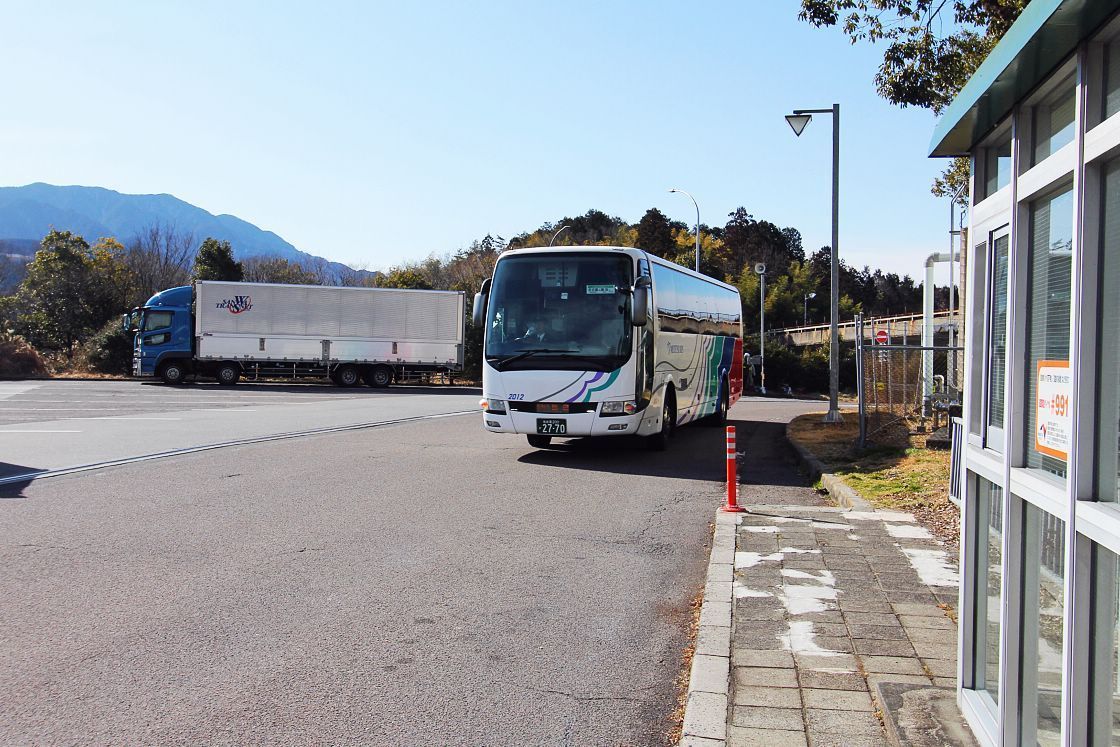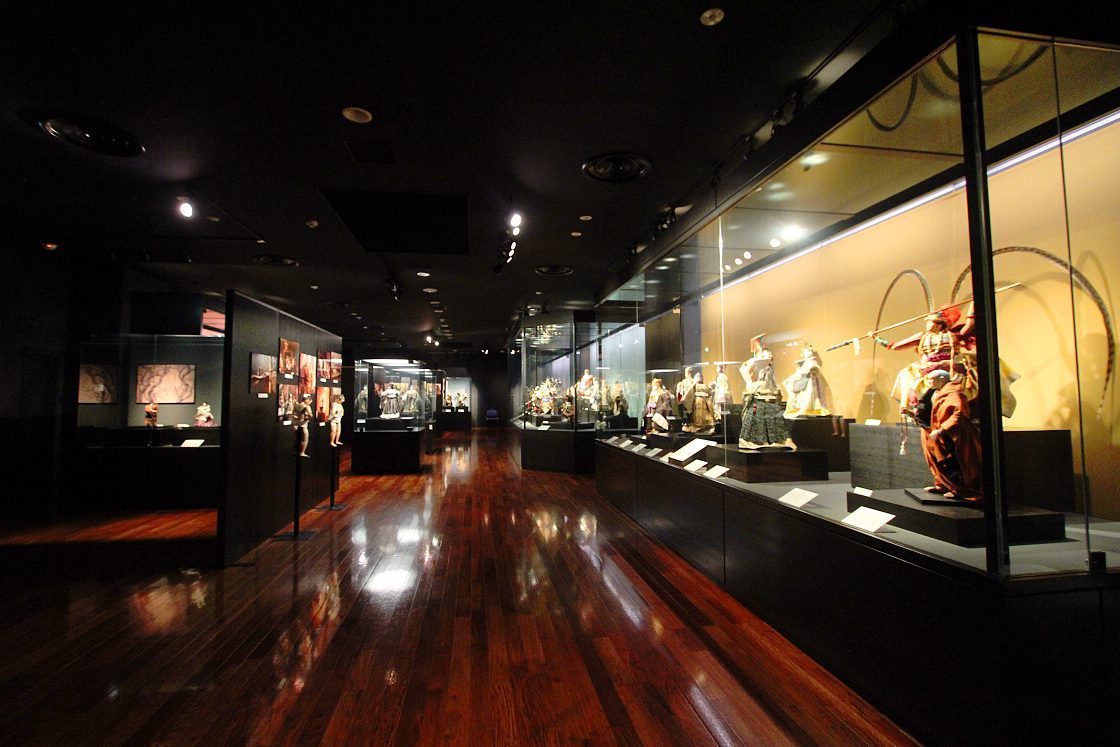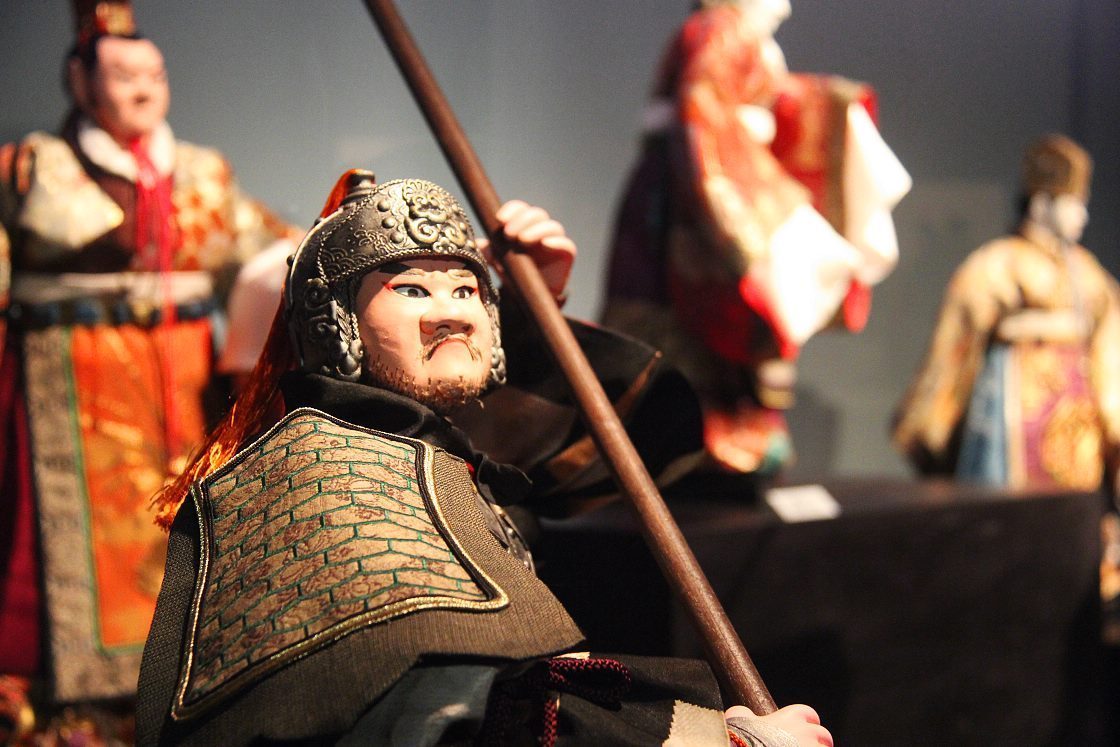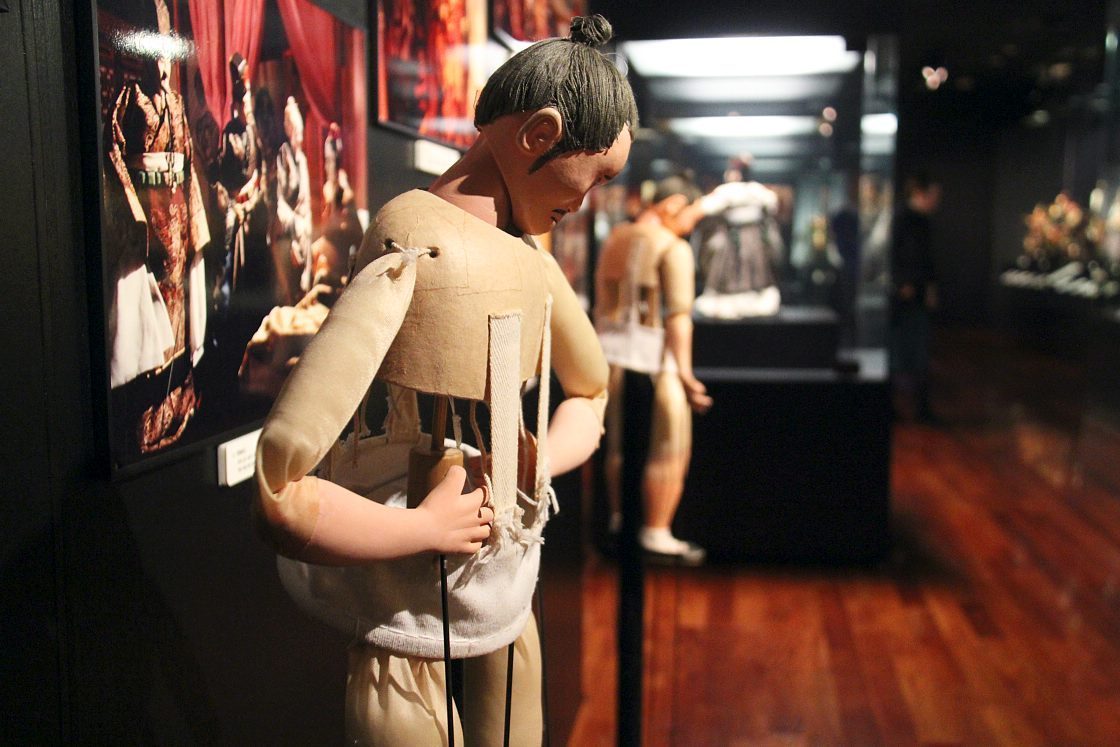 After the puppet museum, there was just enough time to stop at a local cafe for lunch, and here I enjoyed a western-style lunch of bread, salad and soup before continuing on to Iida Station. From here I took a 30-minute train ride to Tenryukyo Station, near to where I would enjoy my final experience on this amazing journey.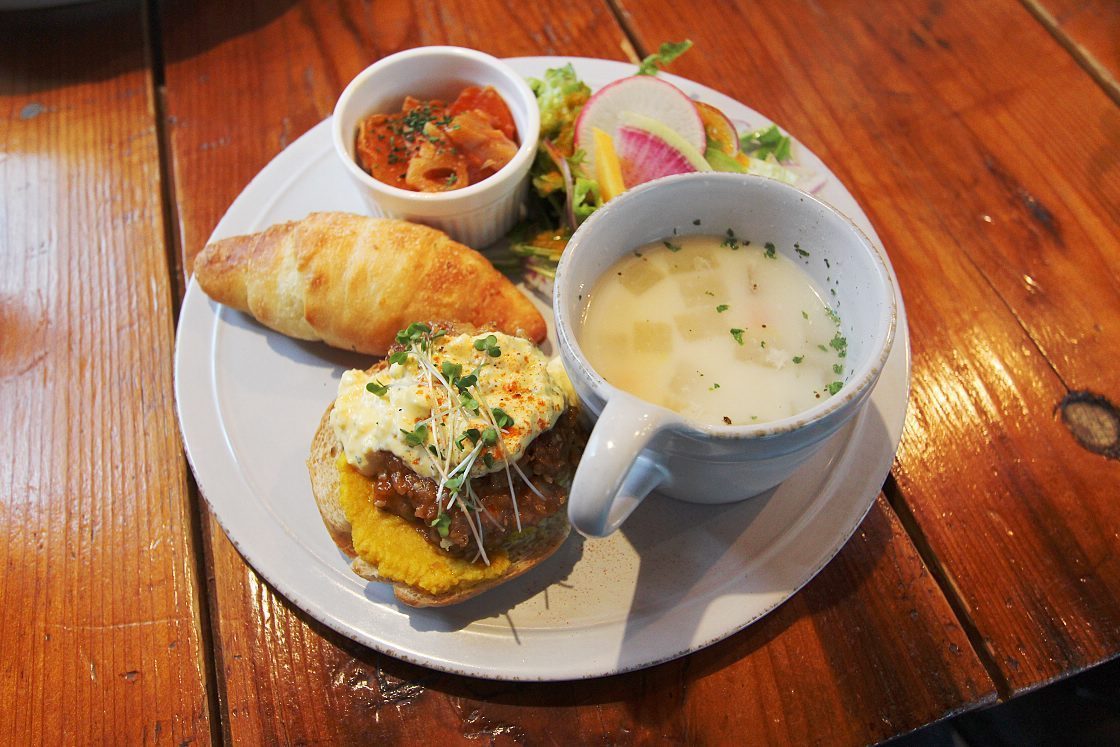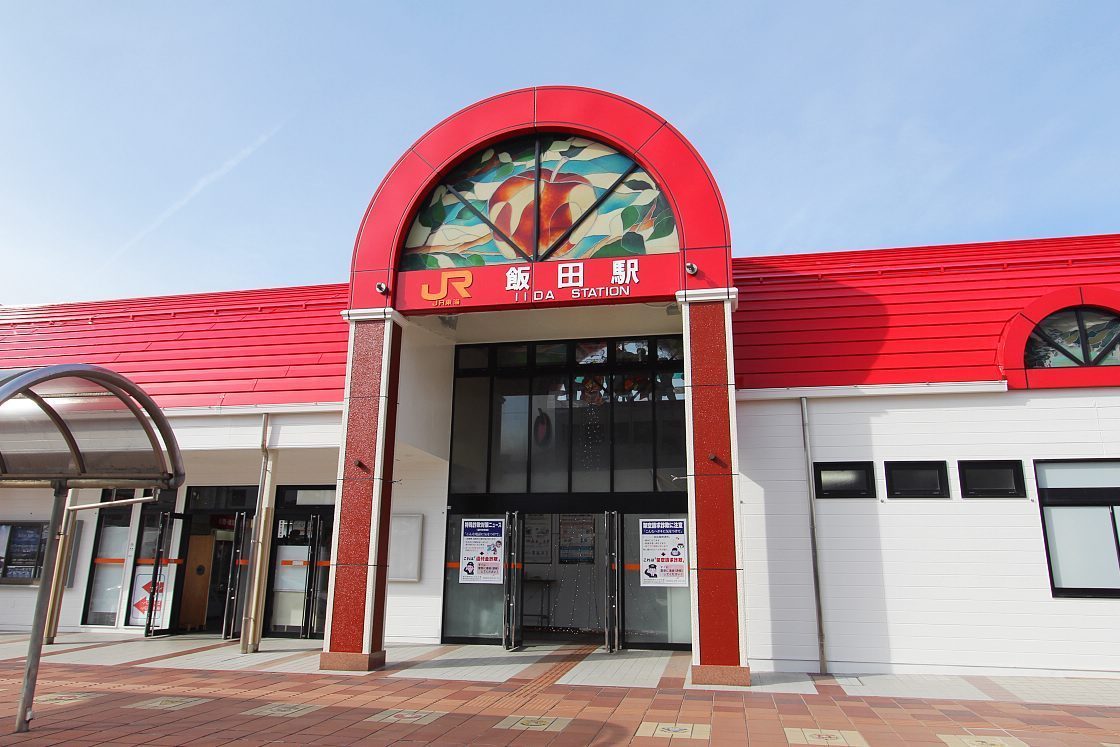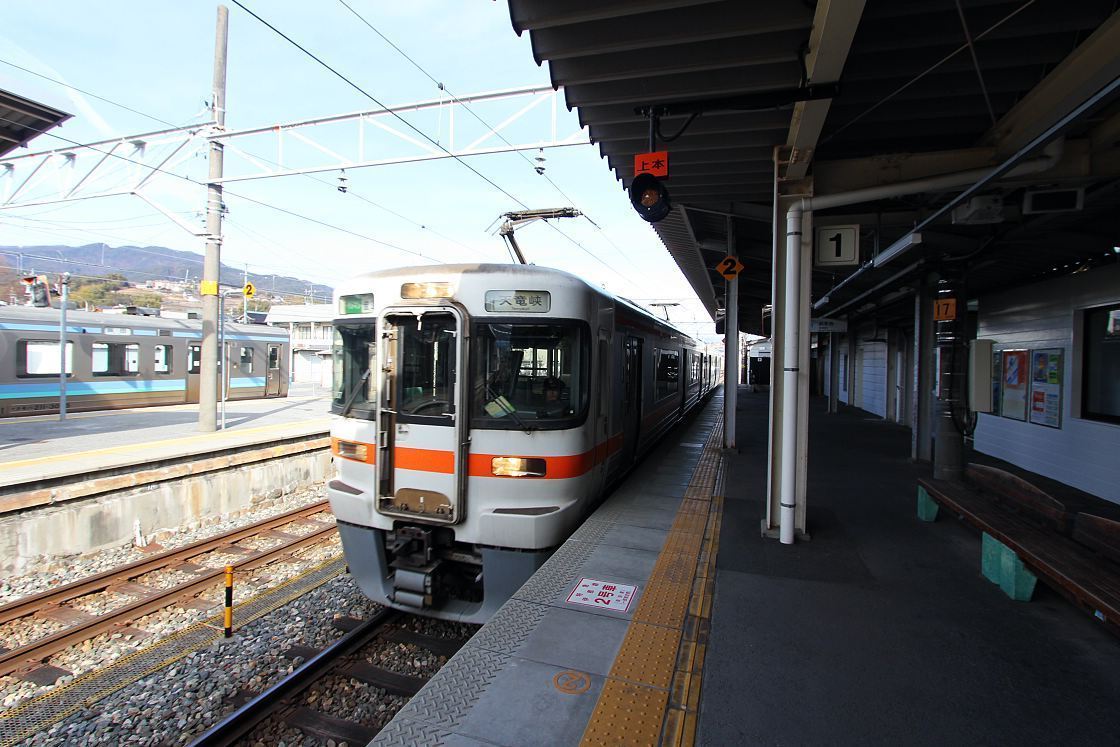 The Tenryu Line Kudari boat tours take passengers on an approximately 40-minute cruise down the stunning Tenryugawa River on a traditional wooden boat paddled by a staff member. As well as rowing, the traditionally dressed captain also showed us the methods of traditional fishing using a net, which he flung off the boat at numerous occasions and then gathered again. The views along the river of the water and the steep, craggy cliffs that bear down on all sides are very picturesque, and made for a great end to my trip in this outstanding region.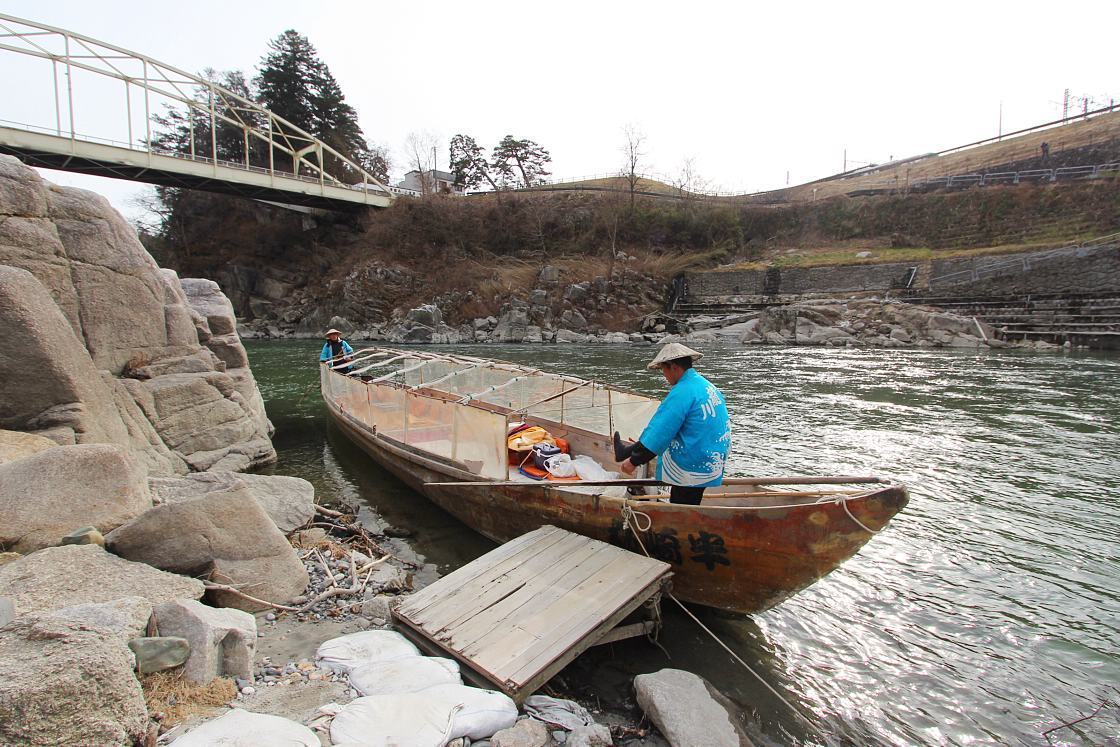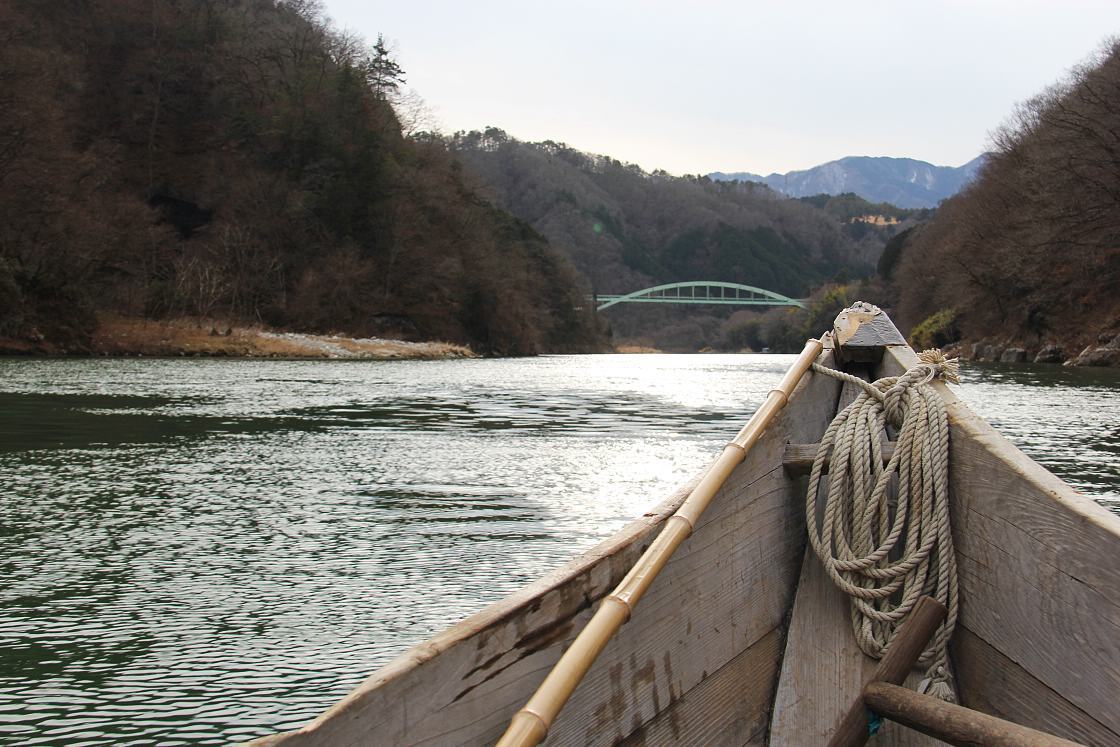 Links