Three great side-trips from Nagoya

Matt Evans Staff Writer,
japan-guide.com
Conveniently located at the heart of Japanfs largest island of Honshu, the city of Nagoya is not only a lively and fascinating place in its own right, but makes an ideal base from where you can explore some of the most spectacular destinations in central Japan. With easy access from Chubu Centrair International Airport in just 30 minutes by train, itfs also an ideal place to start or finish your trip.
Following on from our previous video introducing some of the best things to see and do in Nagoya and surrounding Aichi Prefecture, we took a second trip to explore three great side-trip options from the city, each with something unique to offer travellers willing to venture a little off the beaten track.
Mount Ontake
About 100 kilometers to the northeast of Nagoya on the border between Nagano and Gifu prefectures, Mount Ontake is Japanfs second tallest volcano and considered one of its most sacred mountains. For centuries, the mountain was revered by practitioners of shugendo, a form of mountain asceticism combining elements of Buddhism and Shinto, but remained off-limits to lay people. That all changed with the appearance of the 18th century monk Kakumei, who created the first safe mountain path and encouraged ordinary people to undertake pilgrimages to the summit.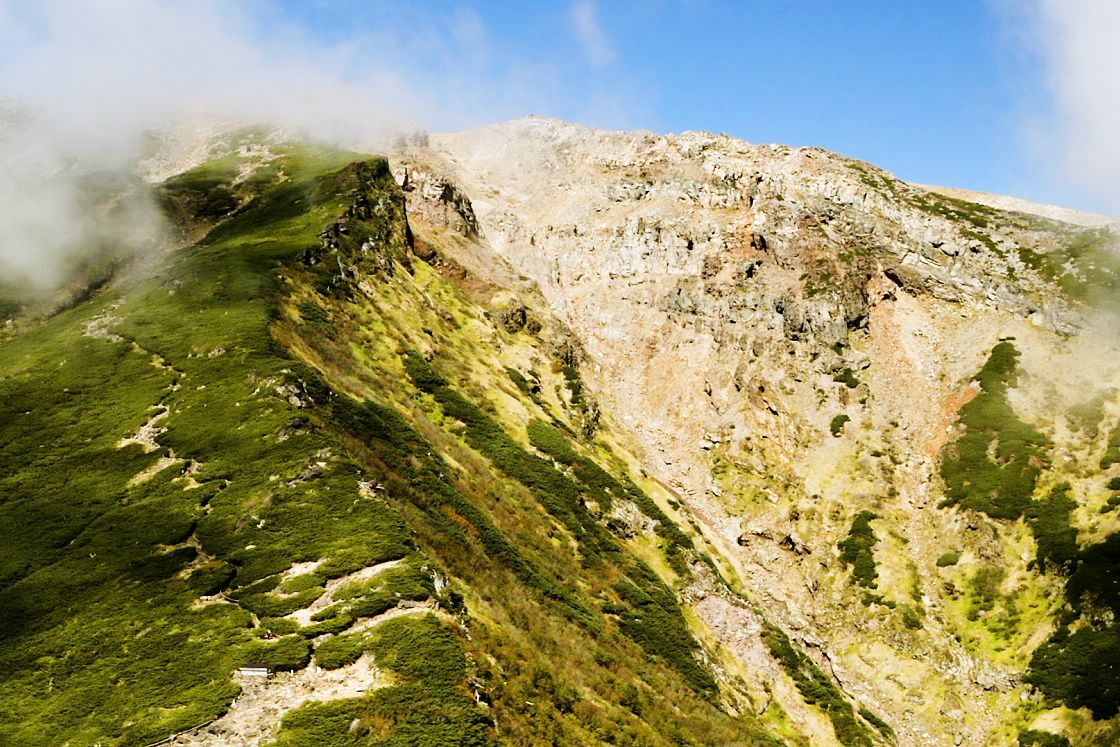 His work was continued by another monk known as Fukan, who established a second trail on the side of the rapidly-growing new capital city of Edo, today Tokyo. He also spread word of the mountain far and wide, establishing a movement that would later gain official recognition as a sect within Shinto, known as Ontakekyo.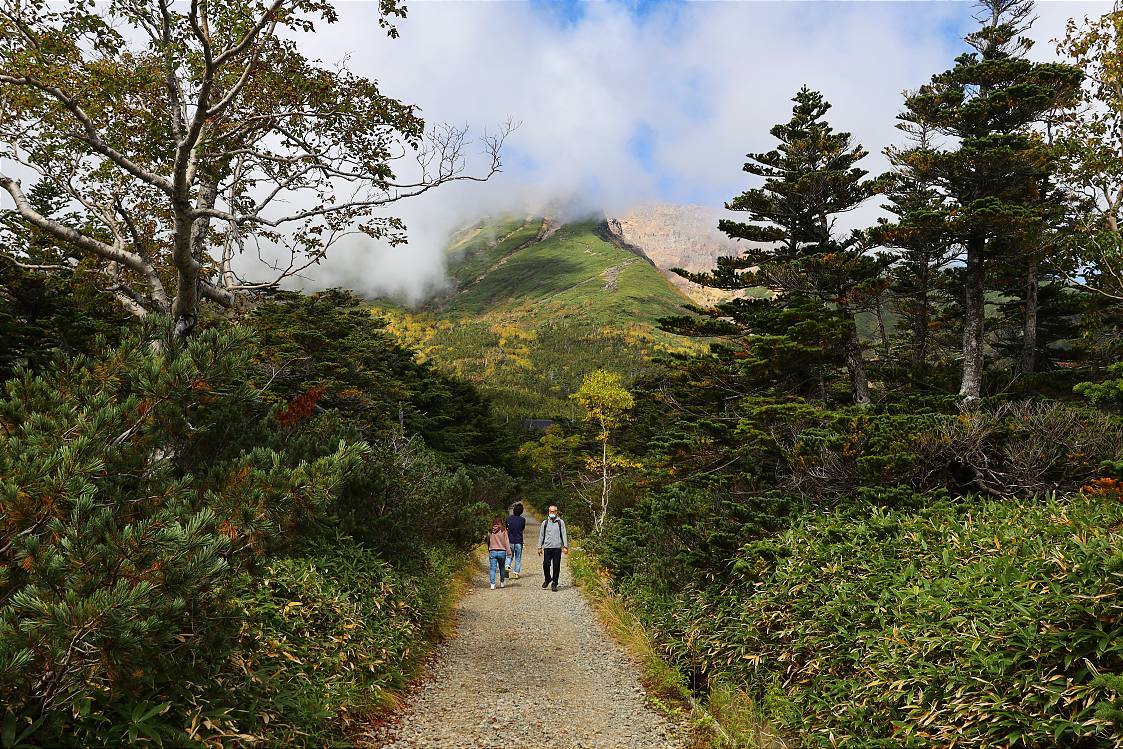 Located at the foot of the mountain and the last rest stop on the Fukan trail, the little village of Otaki is a place steeped in this tradition, where practitioners have come for centuries to ritually purify themselves before making the challenging climb to the summit. In the surrounding forests, visitors can stroll along a number of scenic trails dotted with shrines and stone monuments - even without trekking all the way to the mountaintop, it is a beautiful and fascinating area in its own right.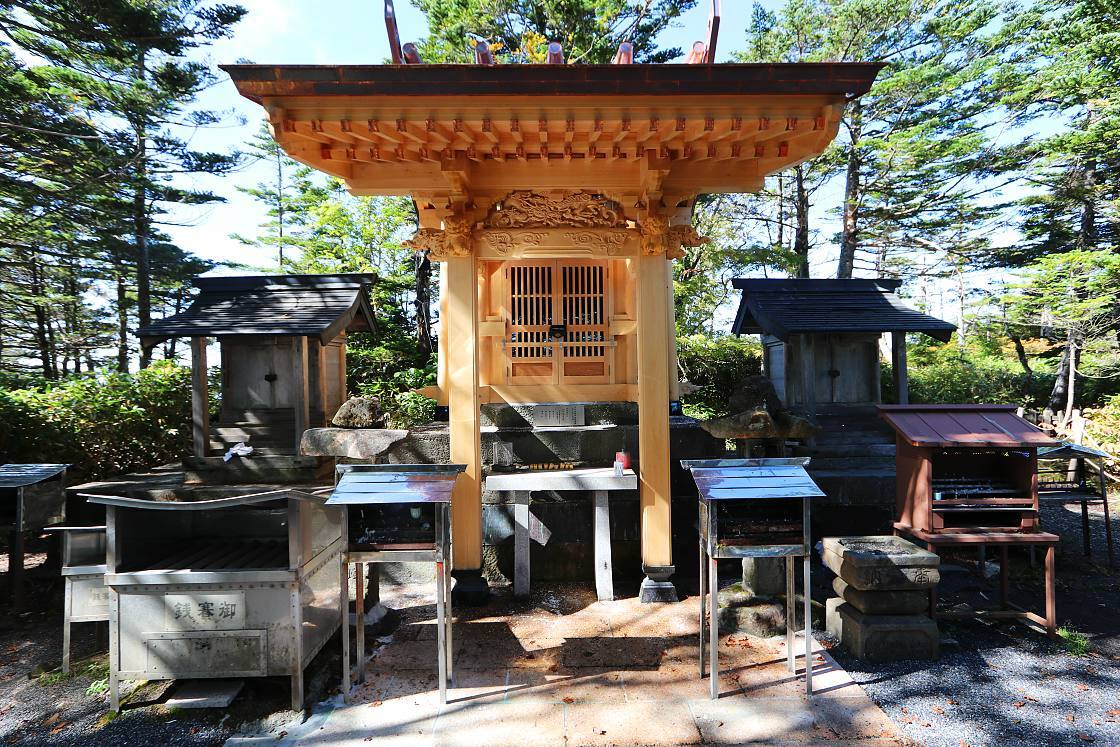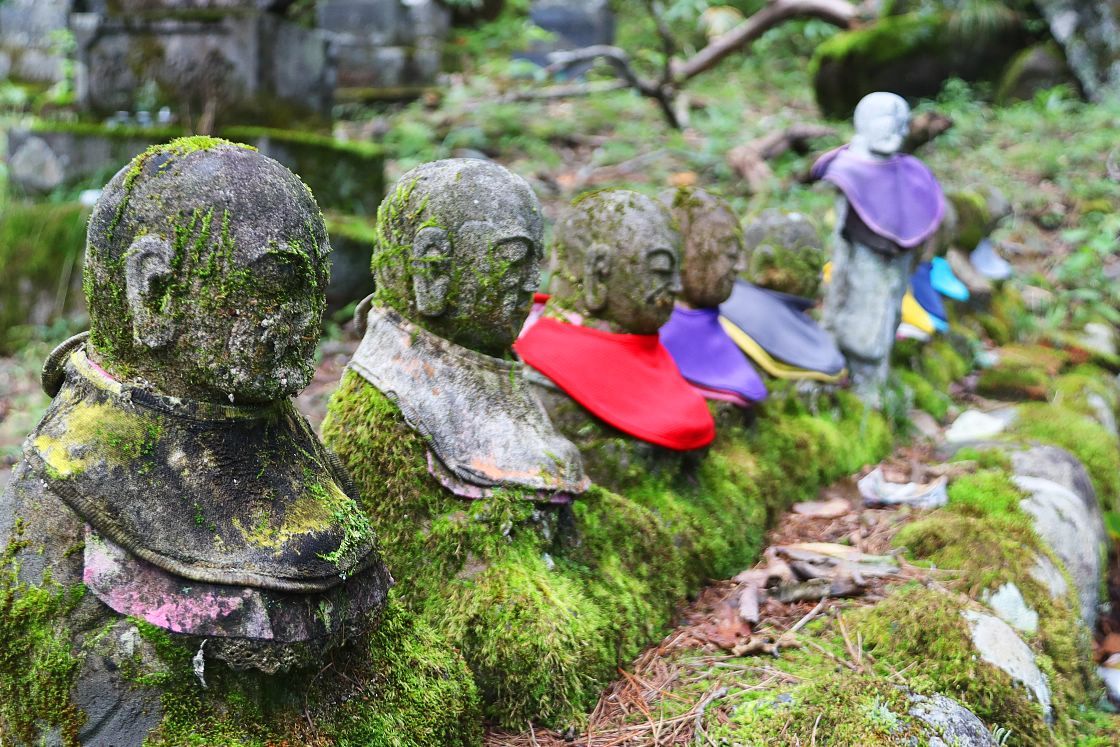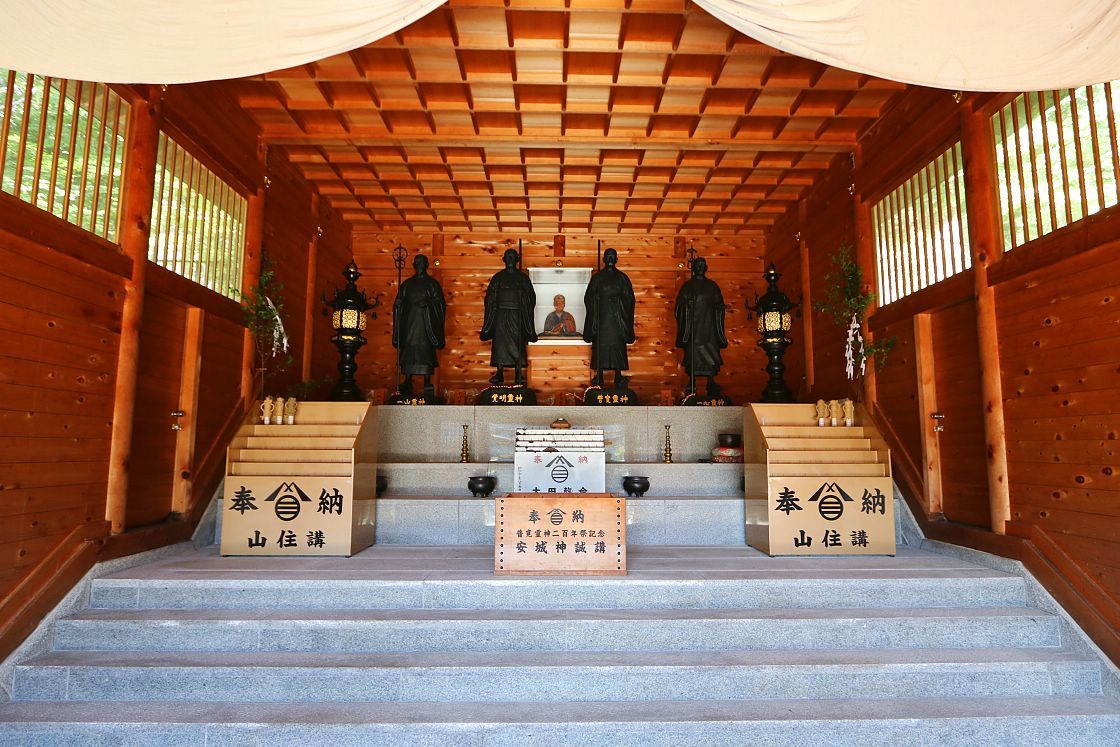 After exploring some of the trails, we made a stop at the nearby Kurumisawa Ryokan, a family run establishment that has served generations of pilgrims. Here, we enjoyed a delicious meal of shojin ryori, a traditional vegetarian cuisine originating in Buddhist monastaries.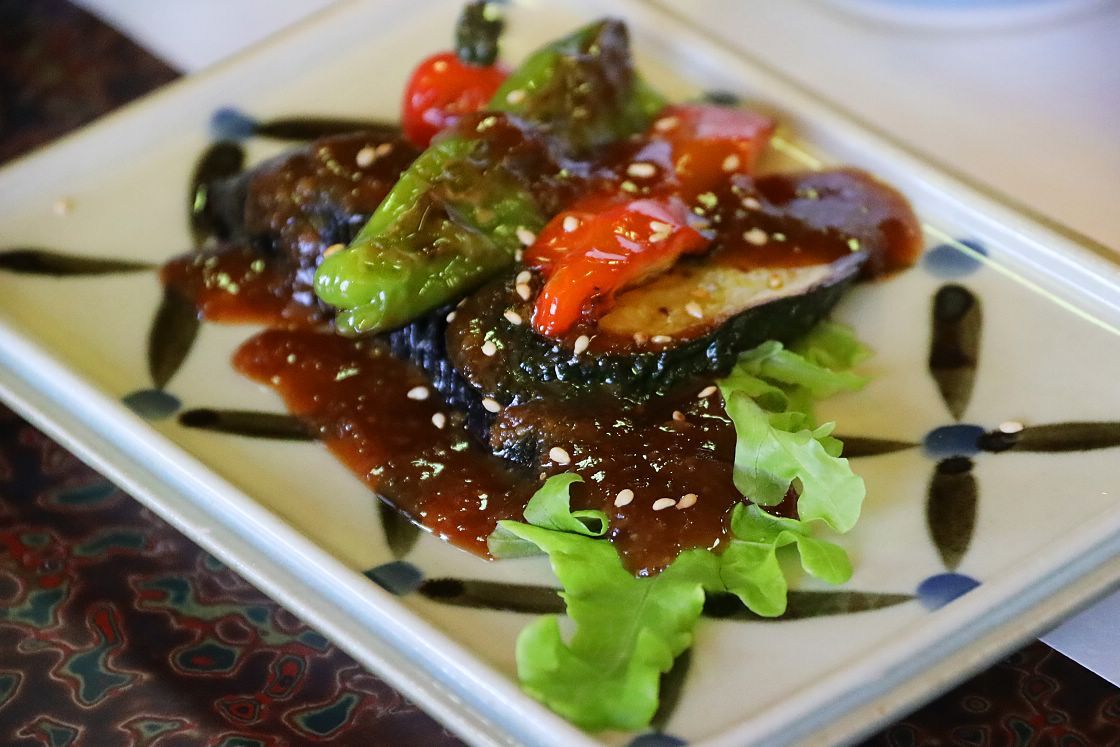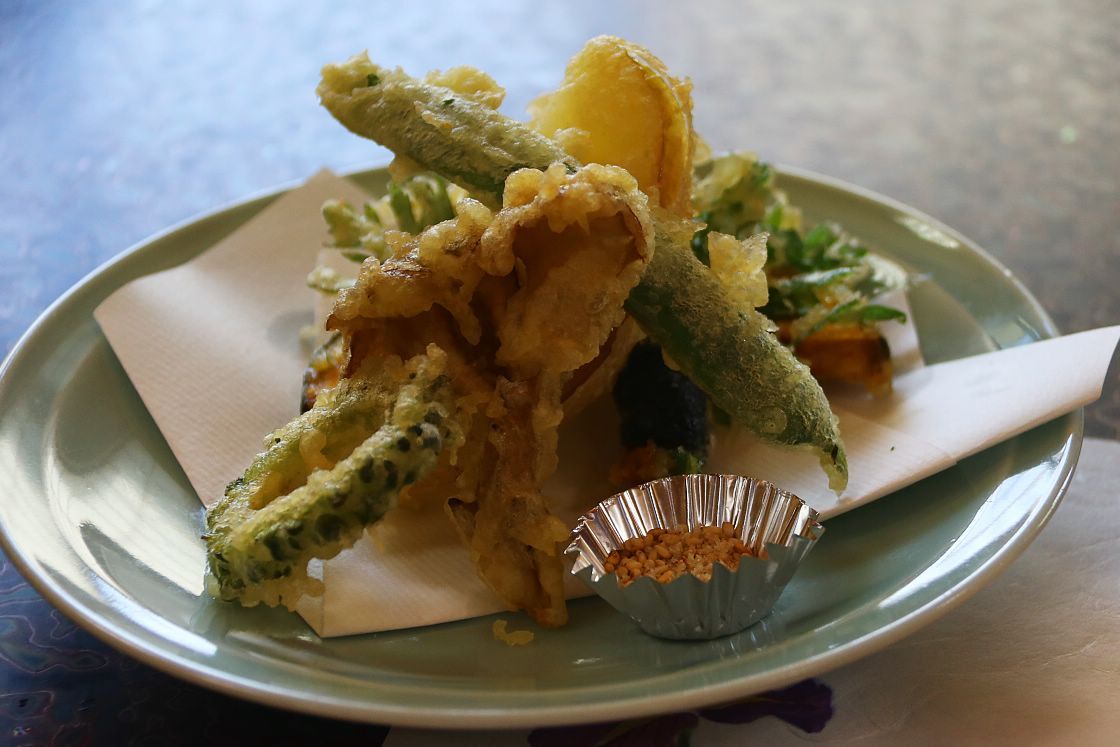 Following the meal, I had the chance to take part in waterfall meditation, a kind of ritual purification sometimes performed by pilgrims before setting foot on sacred mountain spaces. Feeling more than a little exposed, I stepped gingerly into a torrent of icy water, sparkling with suffused sunlight. I couldn't say how long I stood in the water, but it was an intense and refreshing experience, and left me feeling strangely moved as we continued on along the trail.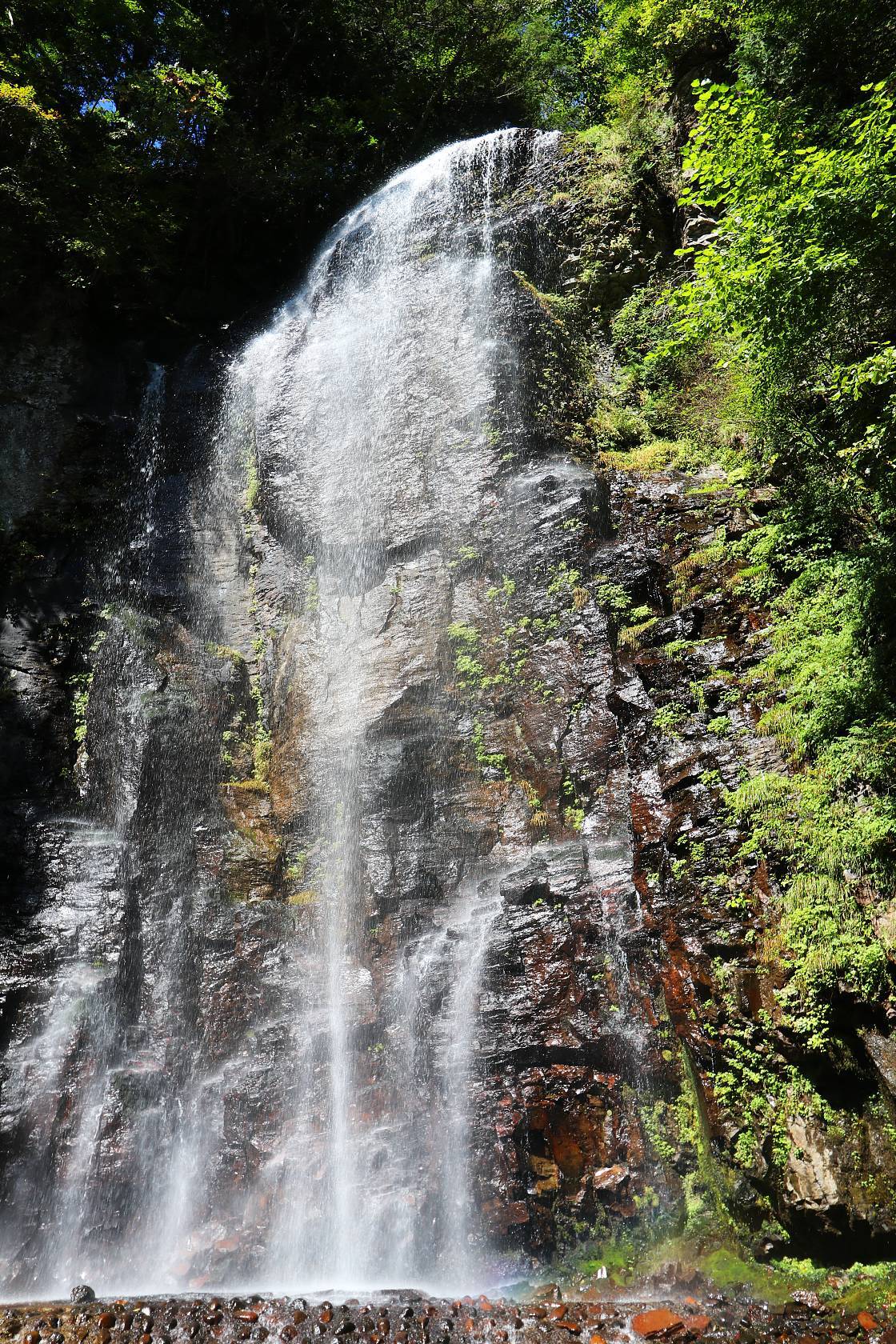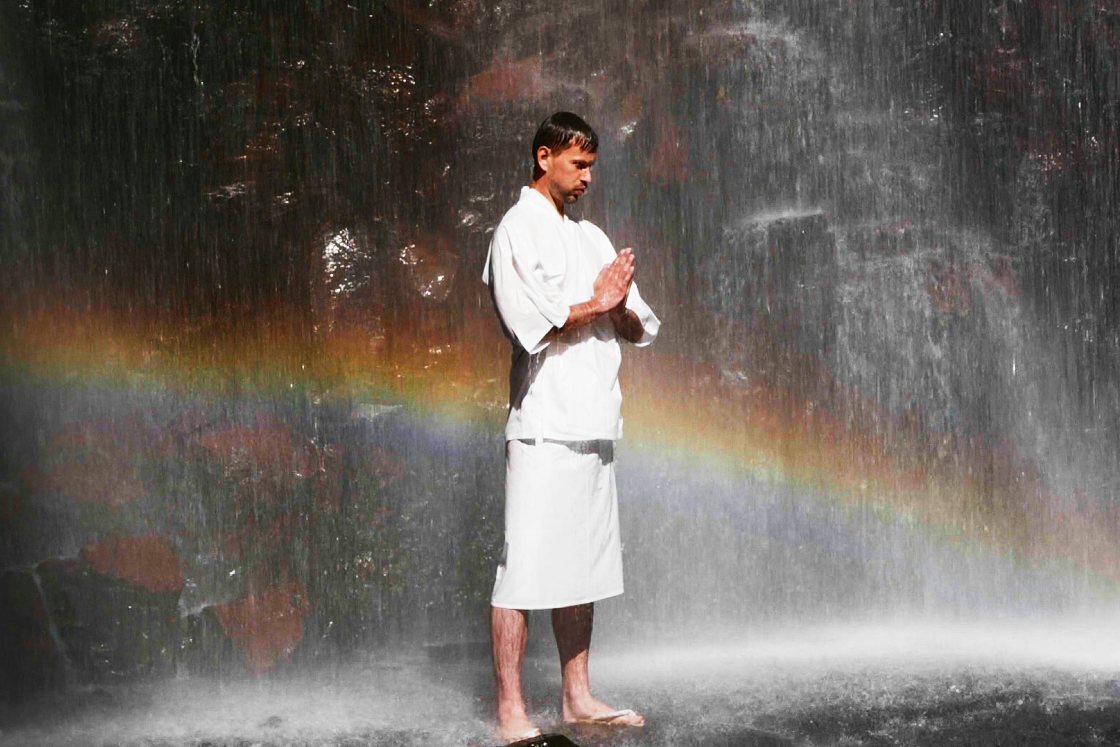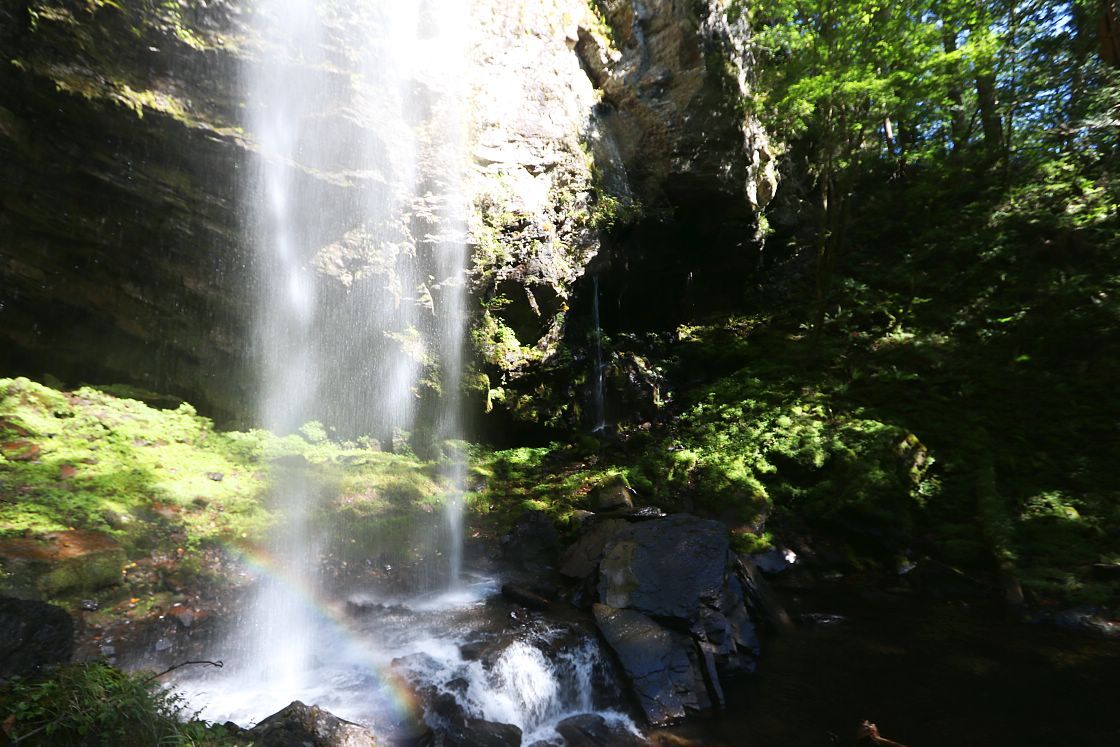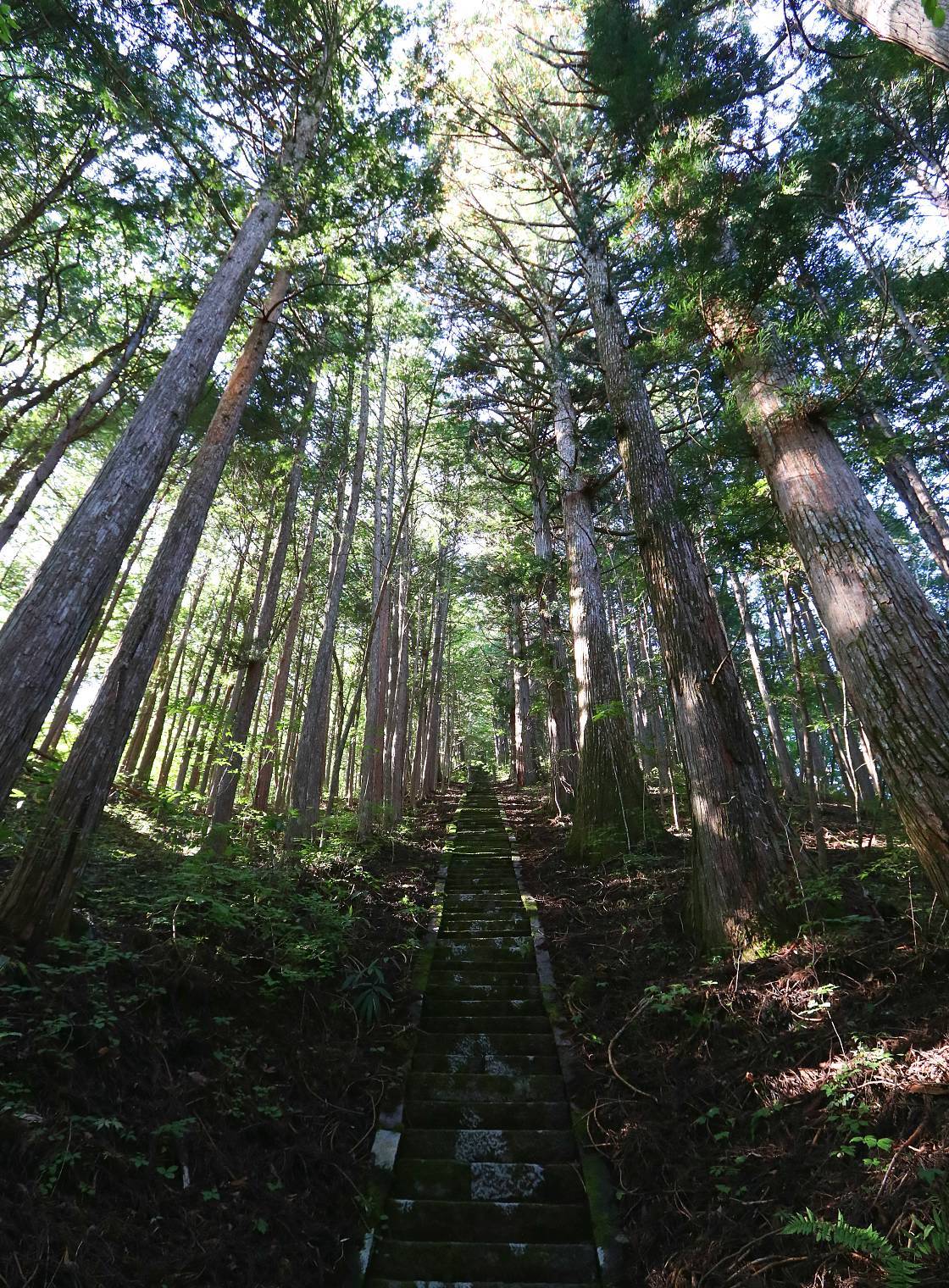 Takayama
Located in Gifu Prefecture, on the western edge of the Japanese Alps, Takayama is an attractive city with a rural atmosphere, famous since ancient times for its carpentry and well-known today for its historic old town, located a few minutes walk east of Takayama Station. A great way to take in this very scenic area and its many beautifully preserved traditional buildings is with a gentle stroll, starting with Takayama Jinya - a former government office dating from the feudal age - then crossing the nearby Miyagawa River and proceeding north along Sannomachi Dori, passing sake breweries, shops and museums.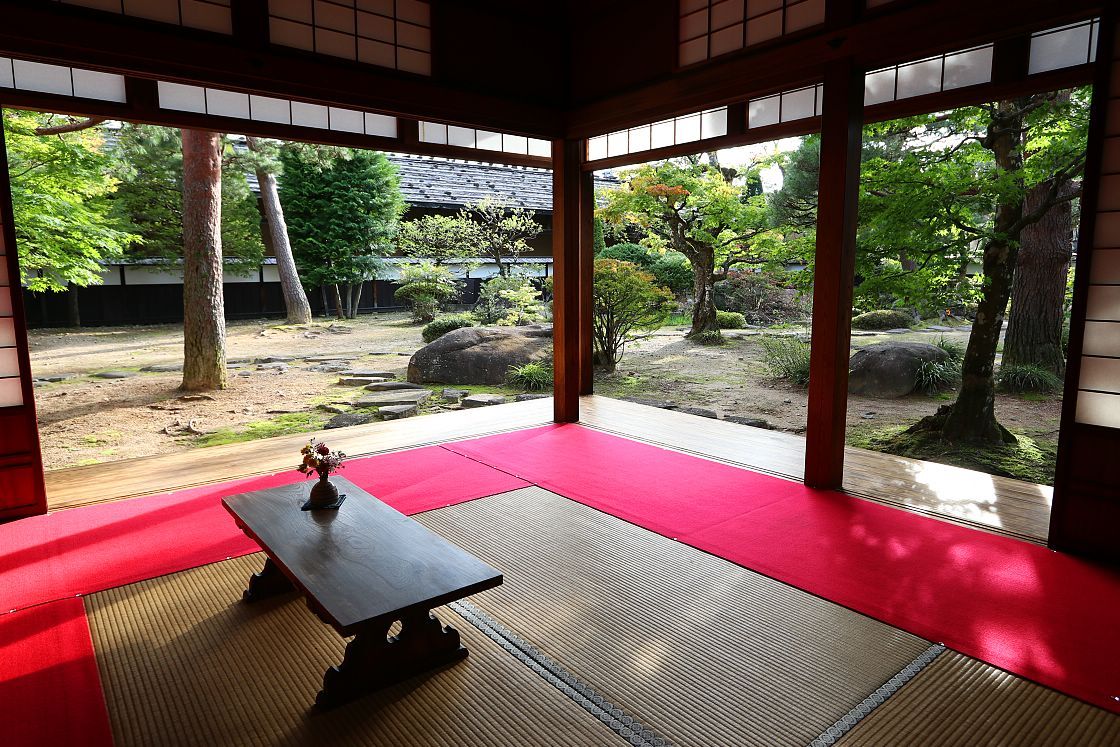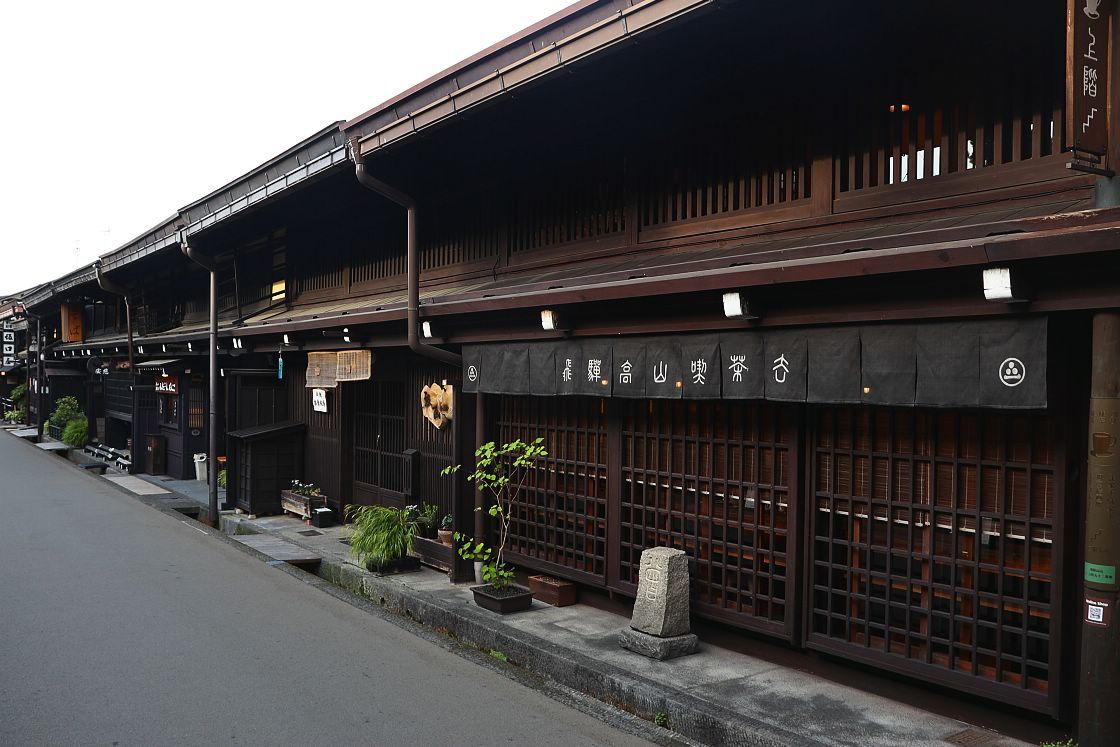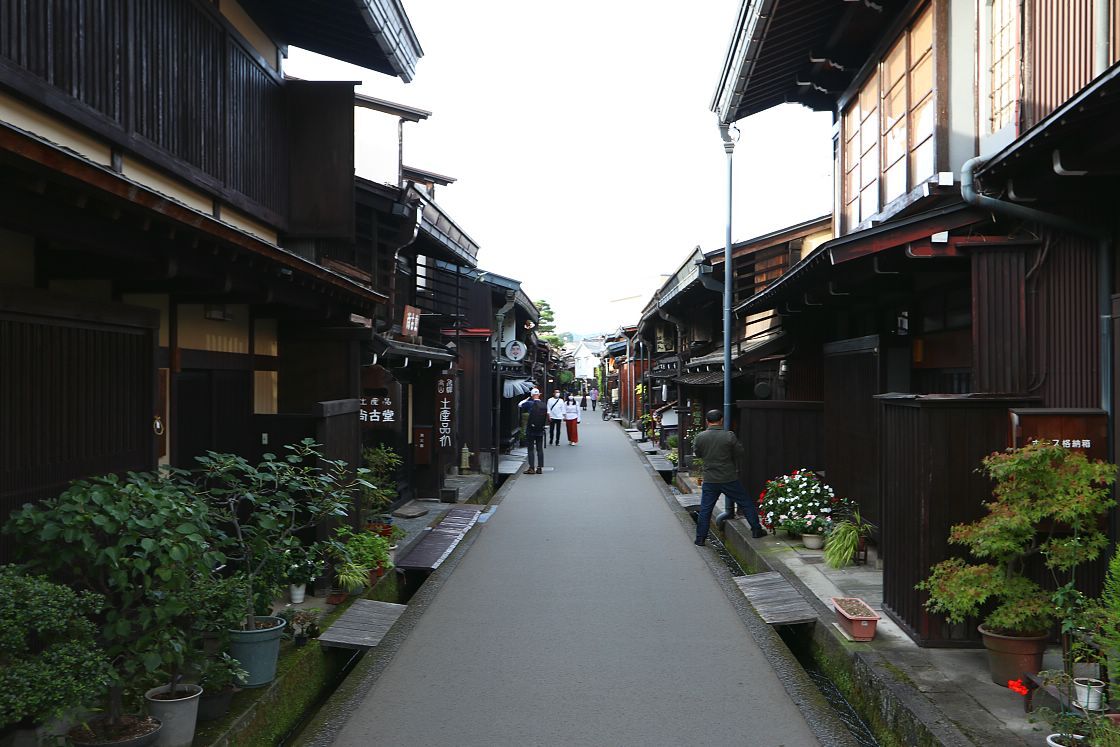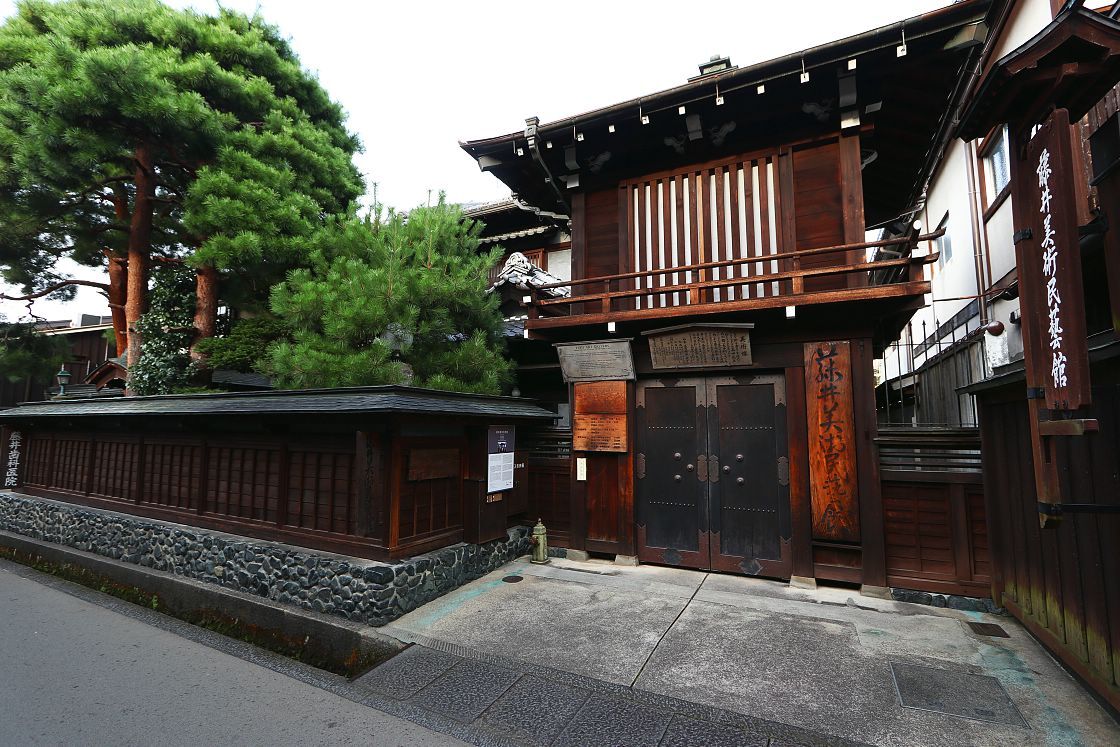 Continue north for about twenty minutes, and you'll finish up at the Sakurayama Hachiman Shrine, a secluded precinct of elegant wooden buildings surrounded by tall trees, where the lively Takayama festival begins every year in October.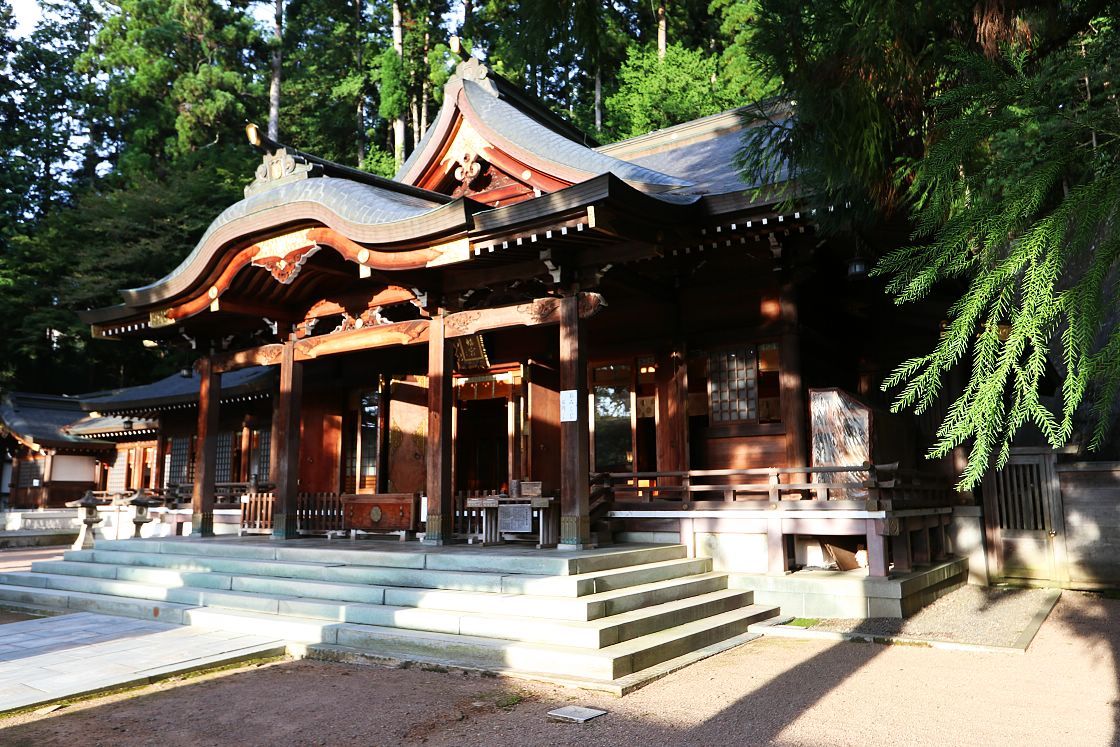 Located an hour's drive east of the city, the Goshikigahara Forest is a vast stretch of forest wilderness and a perfect destination for hikers and nature lovers. Virtually uninhabited, the forest boasts spectacular scenery and an impressive array of wildlife, but due to its protected status can only be entered with a local guide.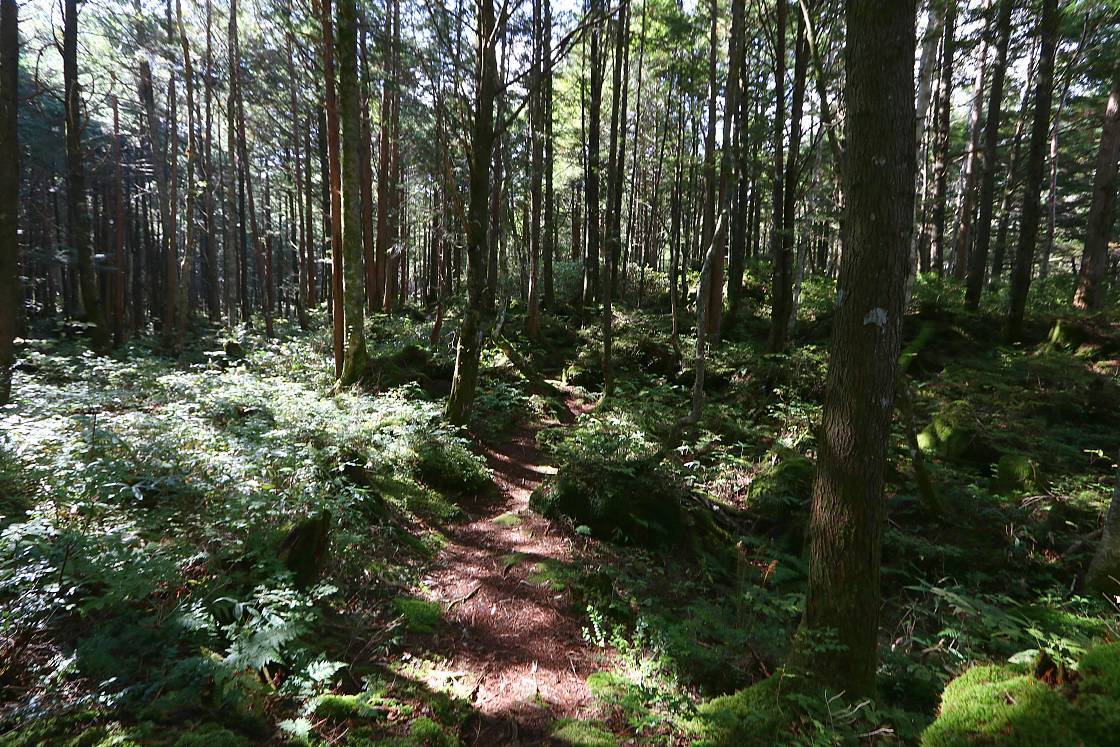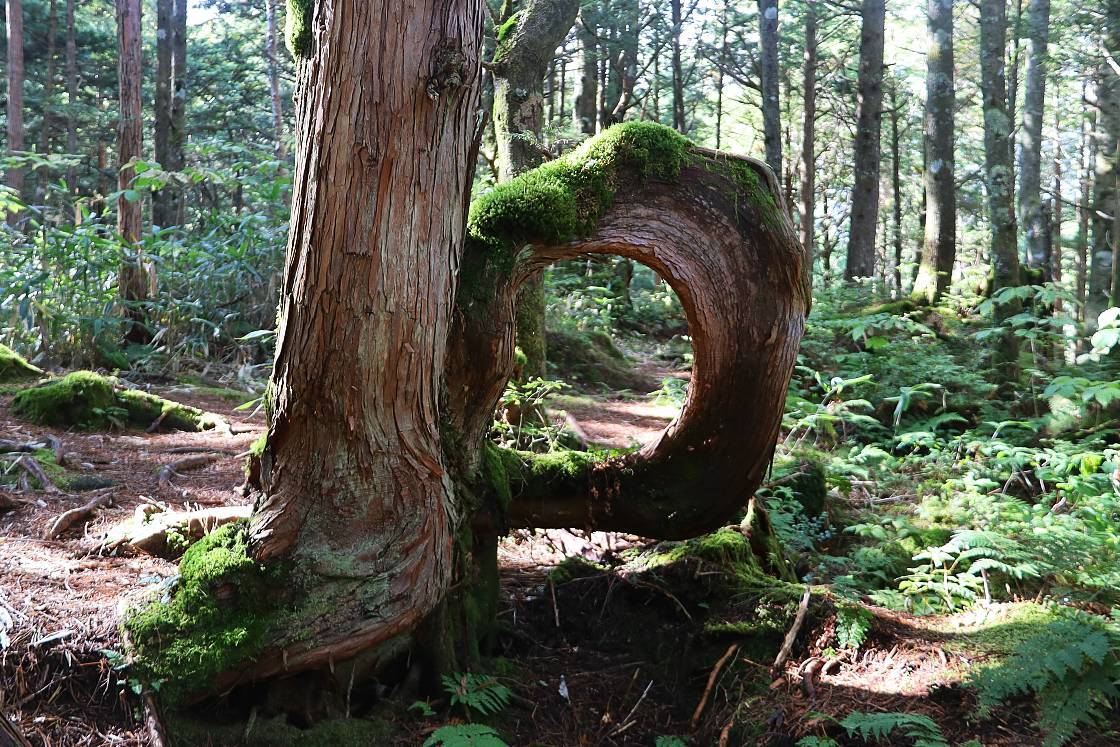 Starting from the Goshikigahara Visitor Center, we walked a section of the Shirabiso trail with beautiful primeval forest, waterfalls and unique plantlife. Our English-speaking guide was friendly, approachable and hugely knowledgeable, and her insights into local history and ecology added greatly to our experience.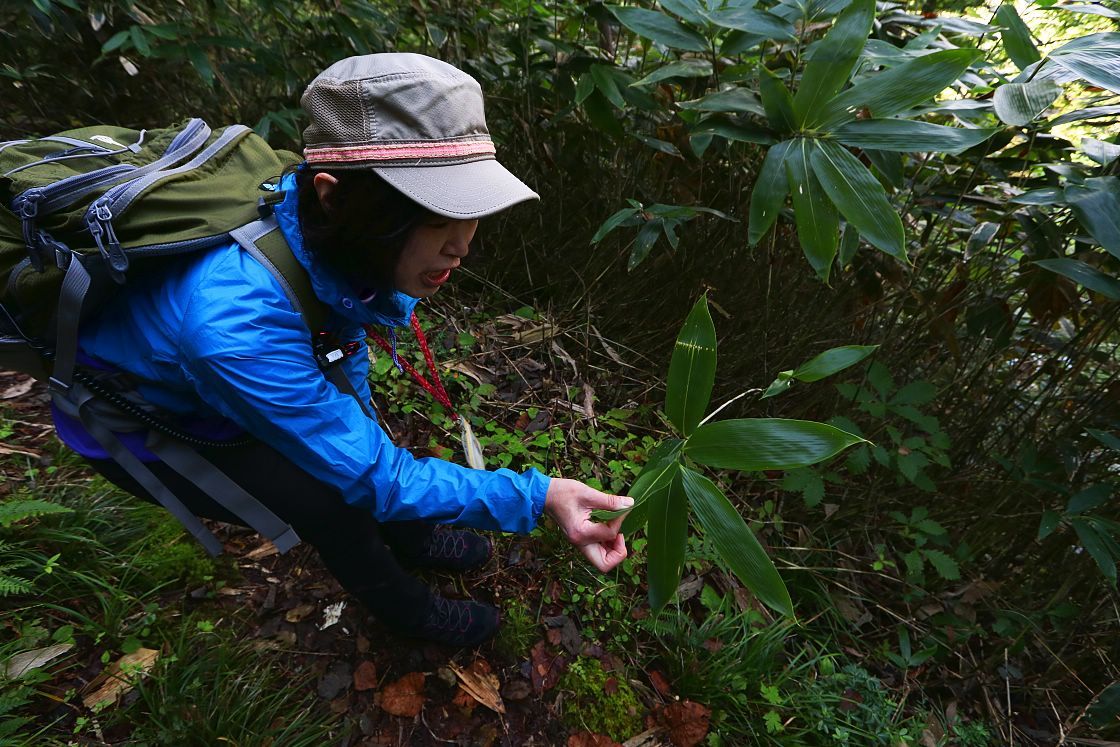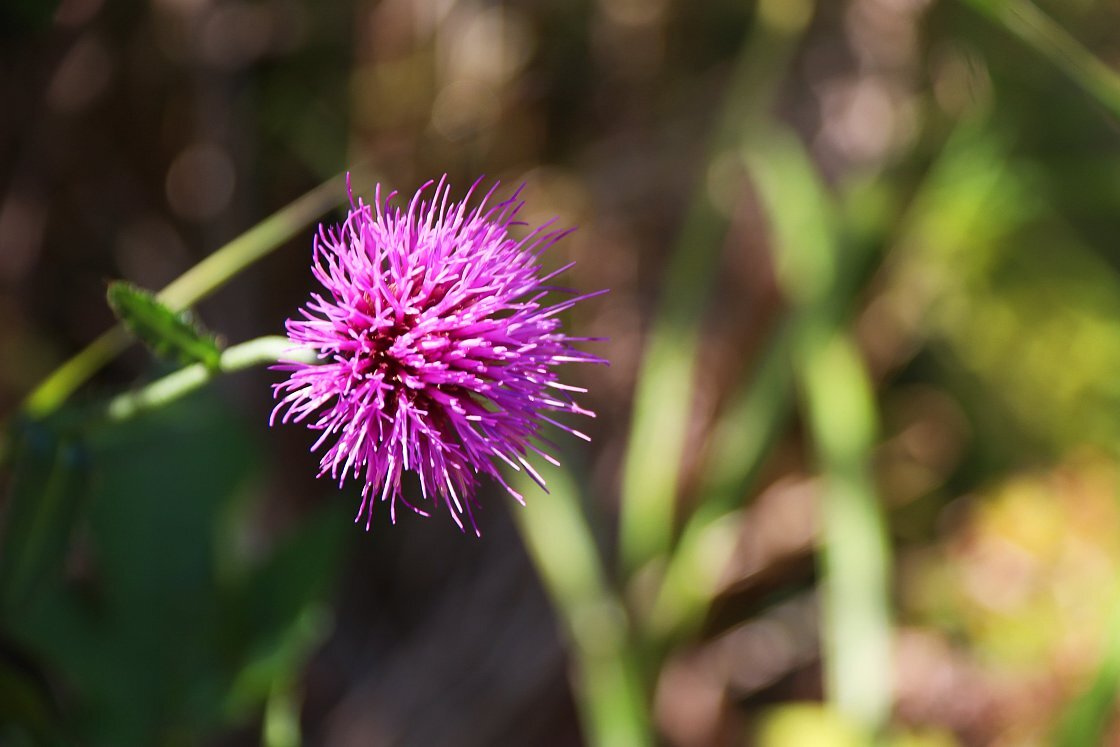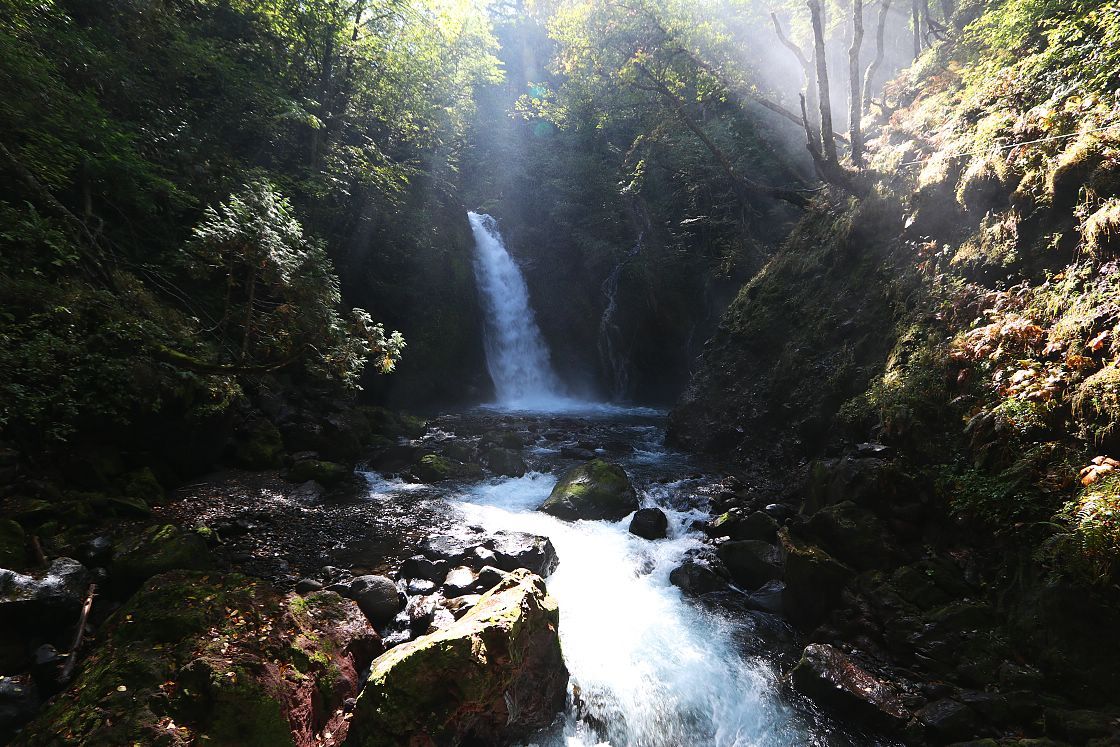 About an hourfs drive to the south of Takayama in Gero City, the town of Hida Osaka is surrounded by deep forests, known for containing more waterfalls than anywhere else in Japan - more than 200 of which are over five meters in height. Formed around 54,000 years ago by lava flows from nearby Mount Ontake, the areafs unique geography and diversity of plant life make it an ideal destination for hikers. Visitors can choose from 14 different walking courses, from short scenic strolls to challenging full-day hikes.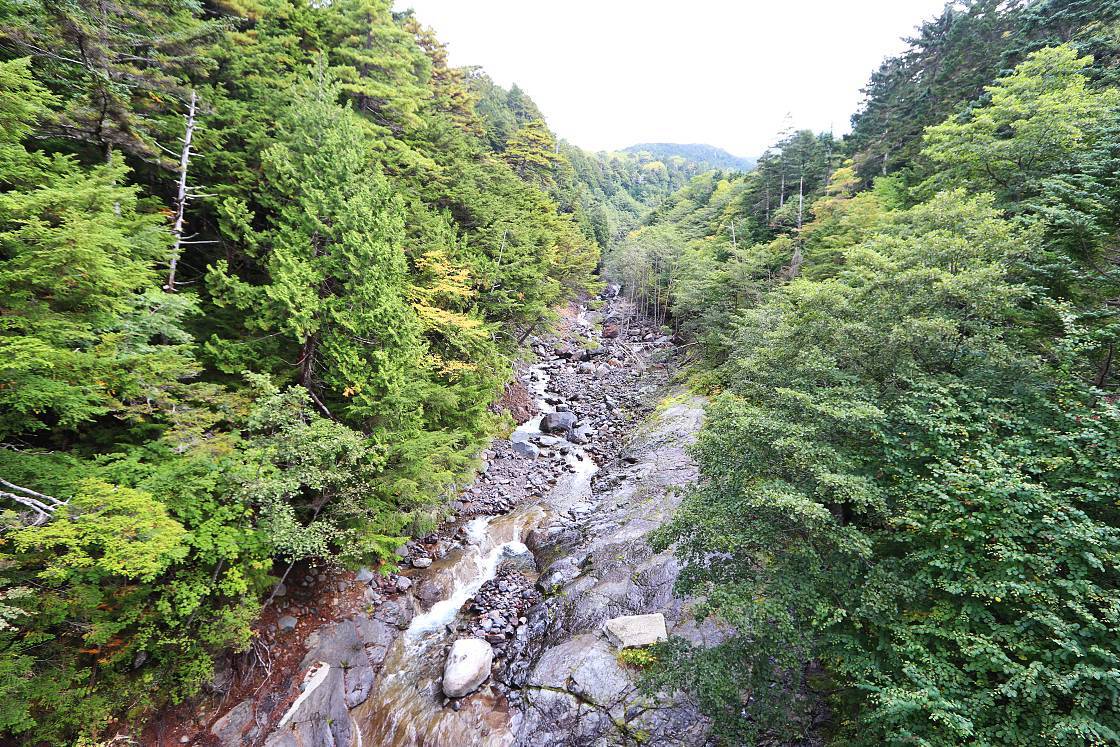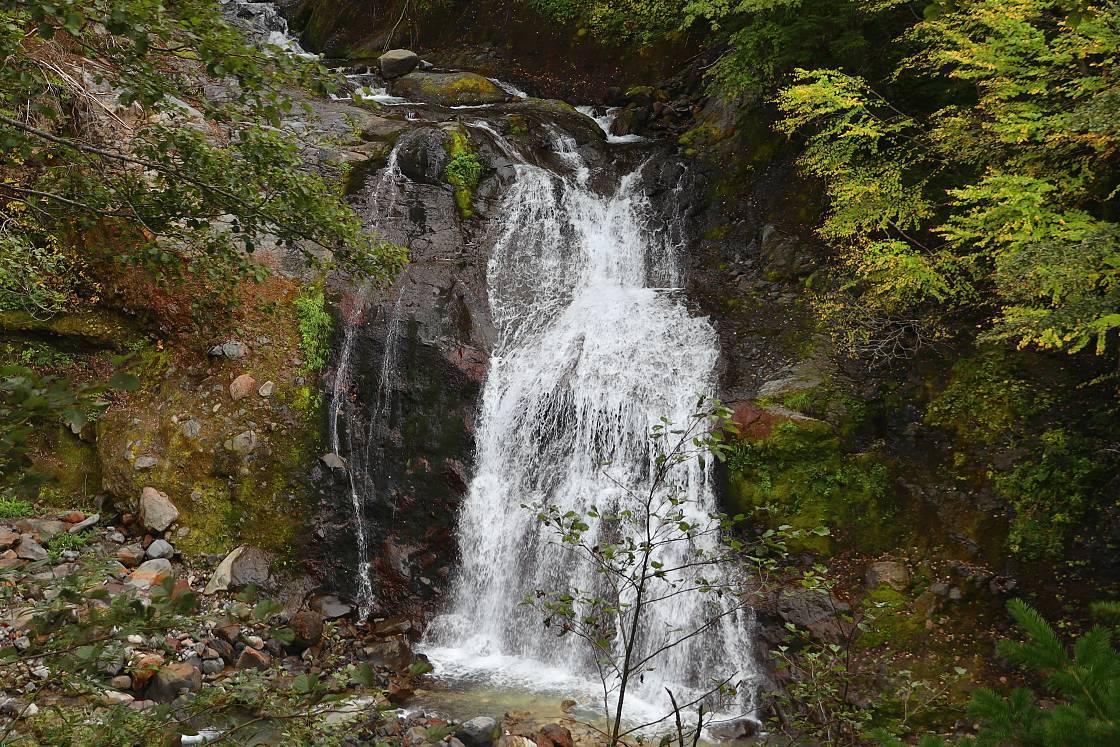 As a gentle, scenic introduction to the area, we took the Sennindaki walking course - an approximately two-hour trail close to Nigorigo Onsen with views of four beautiful falls and an area of dense primary forest.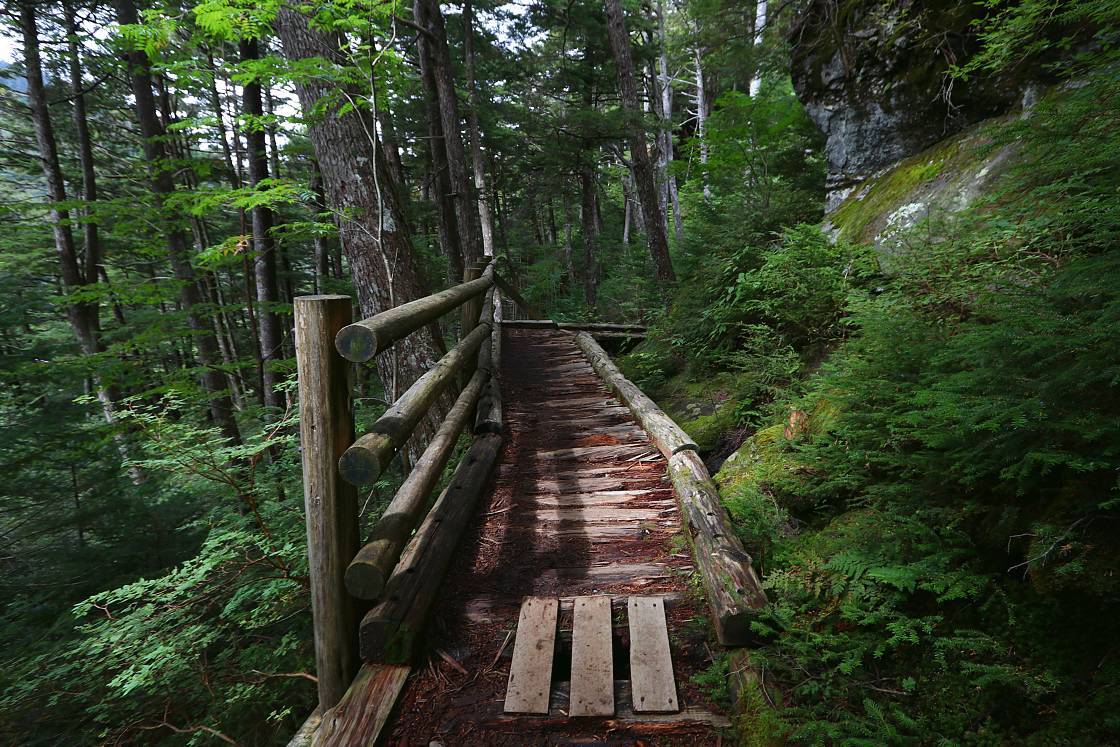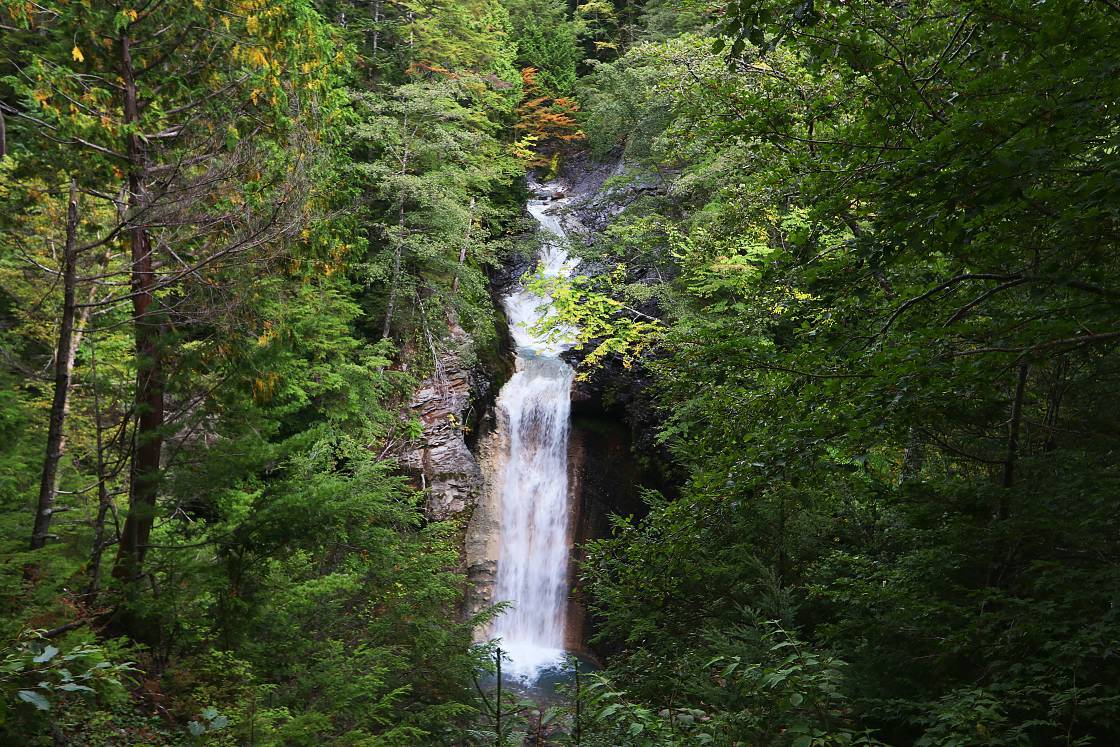 Kumano City
A peaceful seaport town on the coast of rural Mie Prefecture, Kumano City is known for its beautiful surrounding landscape, rugged coastal landscapes including one of Japan's longest beaches, and its position on the ancient pilgrim route connecting the Three Grand Shrines of Kumano with the Ise-Jingu Shrine.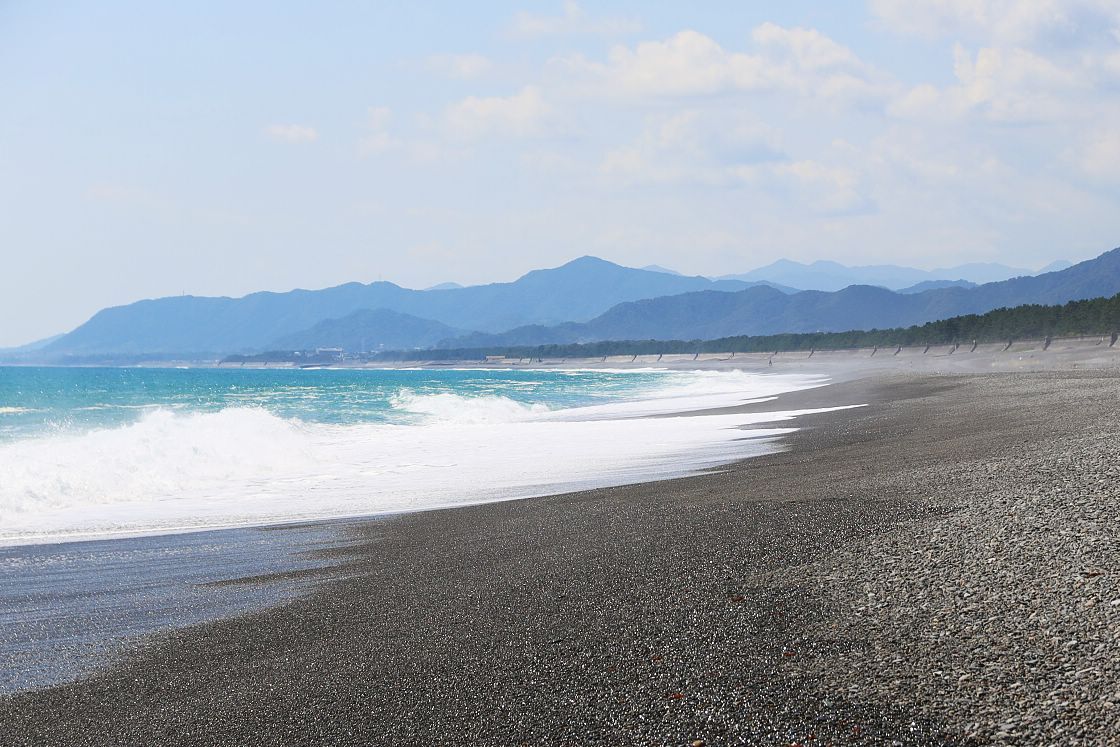 In the mountains to the west of the city, the Maruyama Senmaida is one of the largest and most spectacular rice terraces in all of Japan, with well over a thousand tiny rice paddies of all shapes and sizes cut into a steep hillside, each one perfectly angled to get every last bit of sunlight. Due to its difficult terrain, every aspect of planting and harvesting is still done by hand.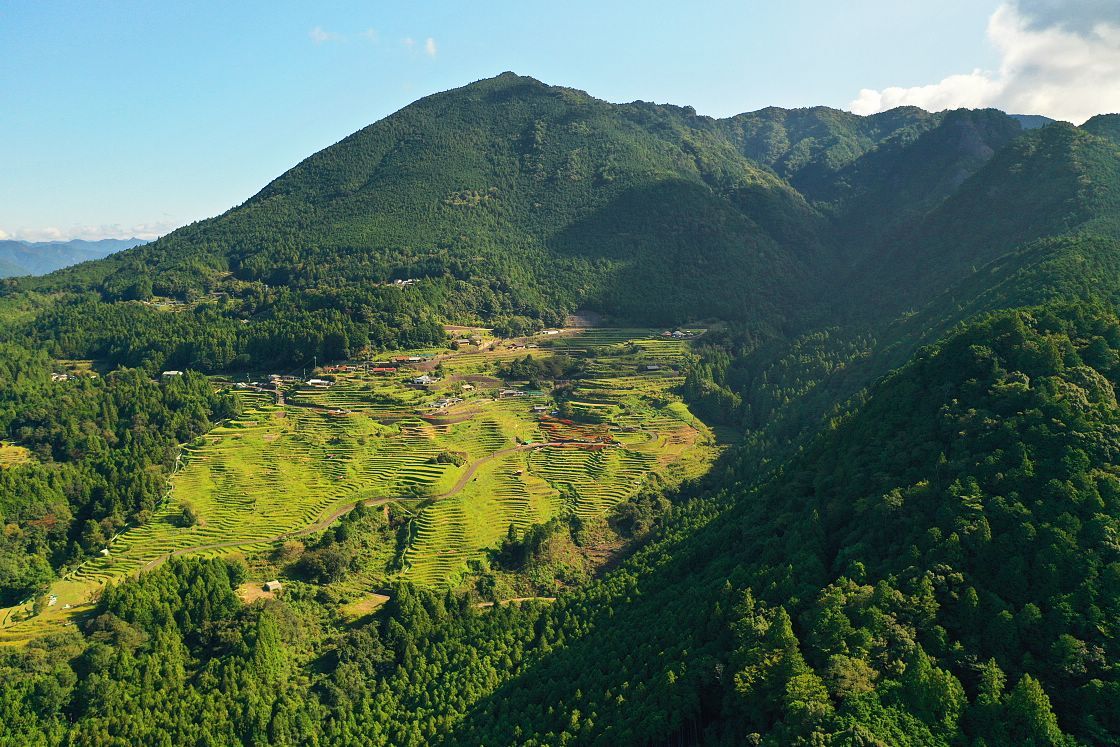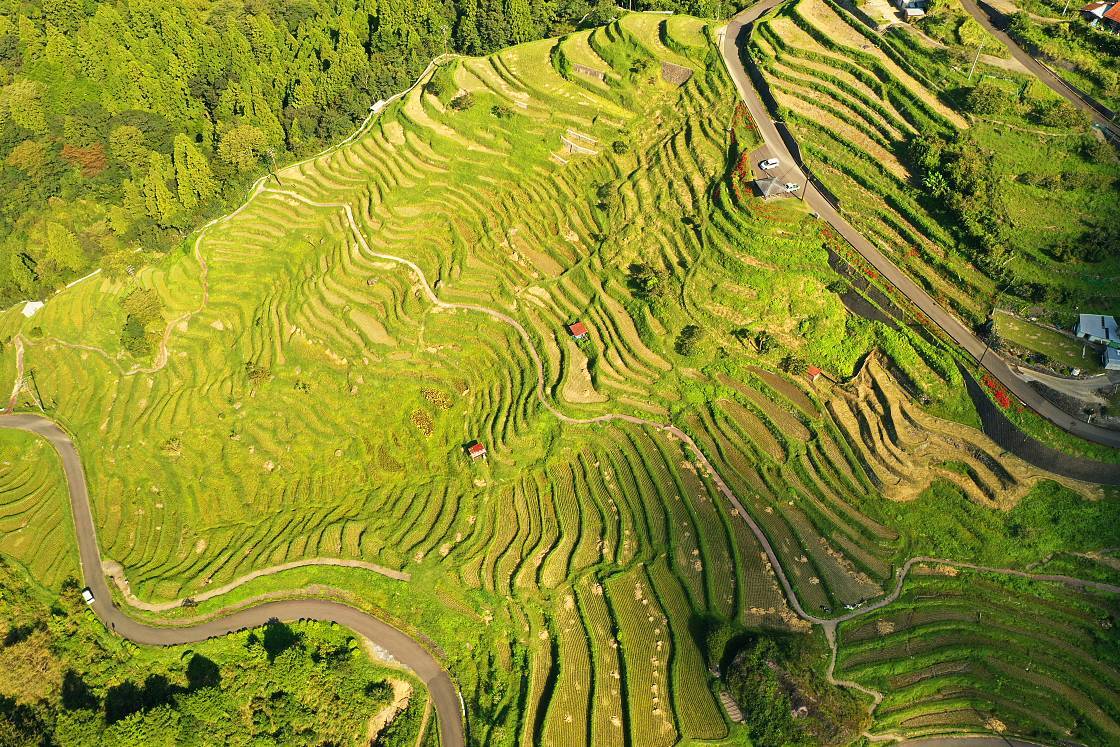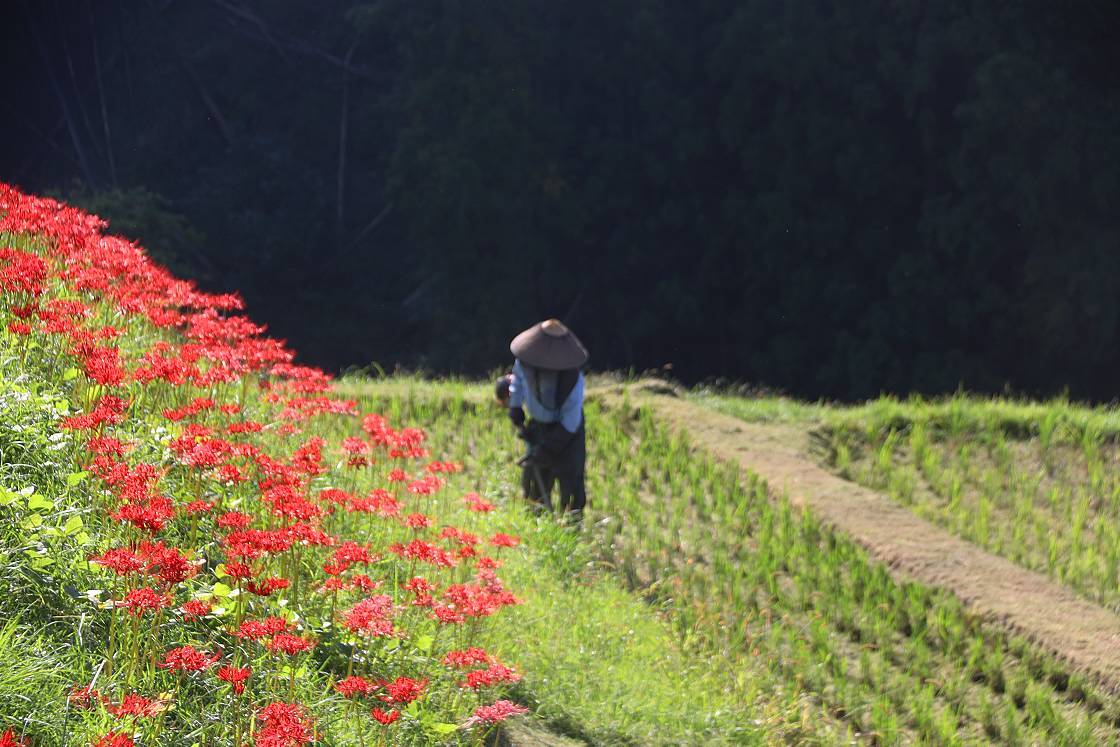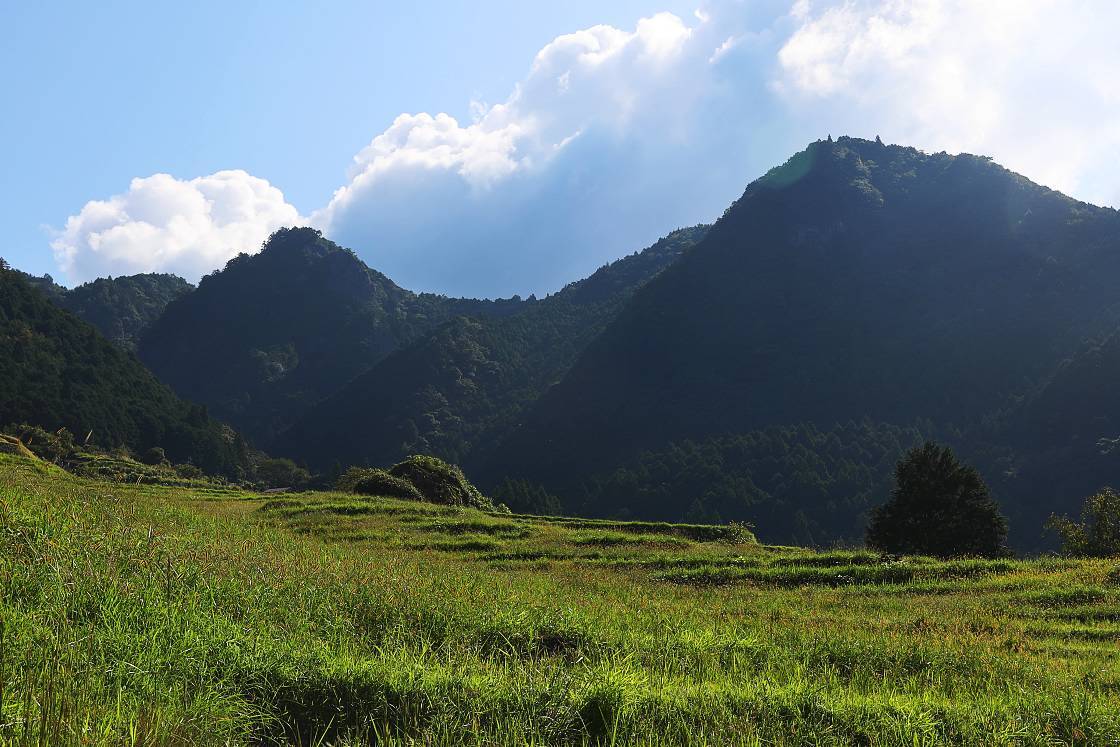 Located to the south of the city across from a long stretch of beautiful pebble beach is Hana-no-iwaya Shrine - one of Japanfs oldest and most unique shrines. Said to be the burial place of the goddess Izanami who created the world, the site is centered on a towering 45 meter rock, shaped by the ocean wind and revered since prehistoric times.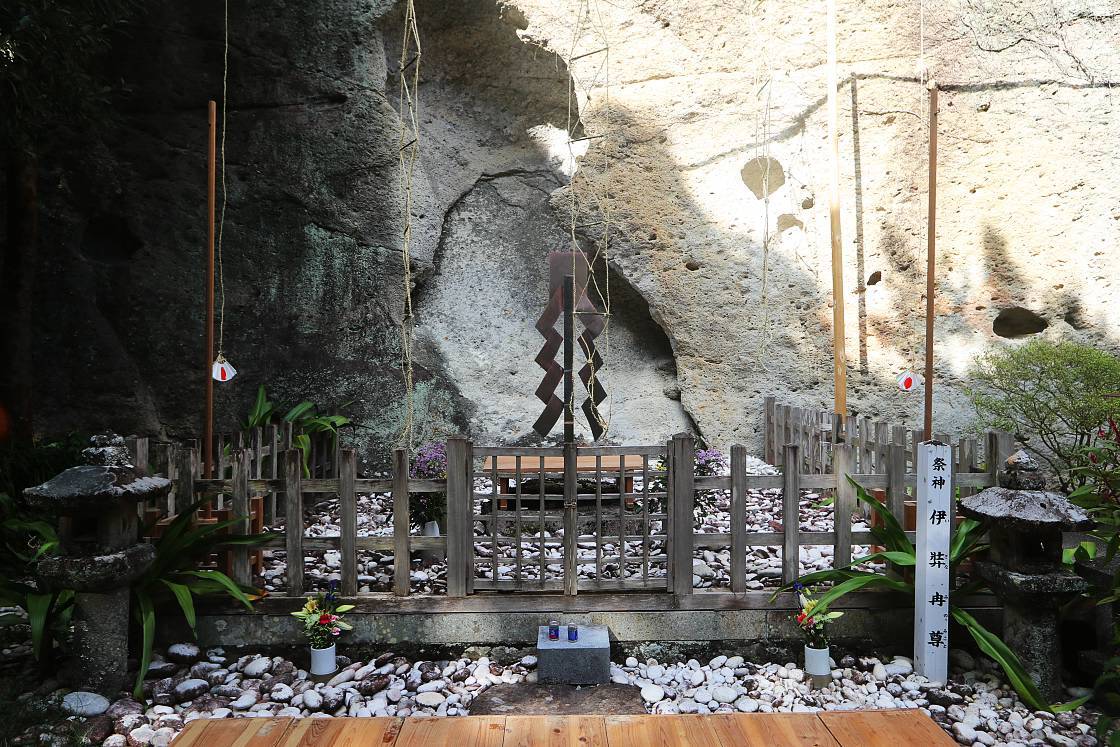 A short walk north of the city center stands the Oniga-jo, or Ogrefs Castle - one of several impressive rock formations dotting the coastline. Originally formed from volcanic ash, ocean waves gradually eroded its soft rock face into a towering and otherworldly structure, extending for over a kilometer around a small cape.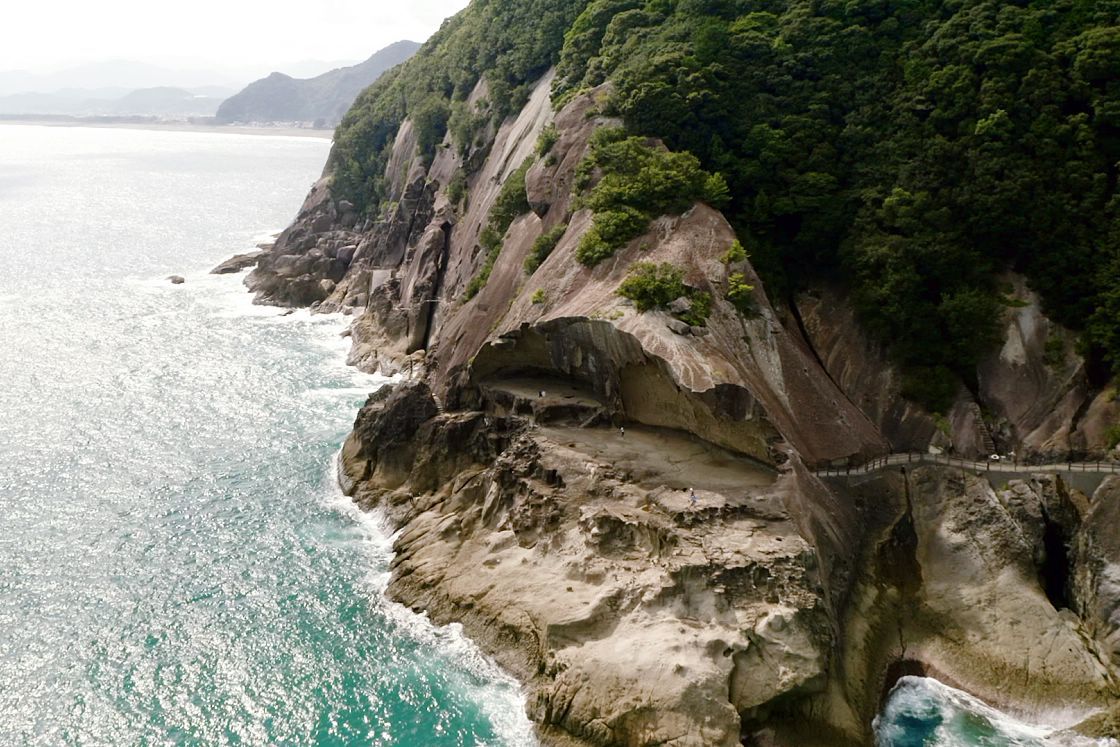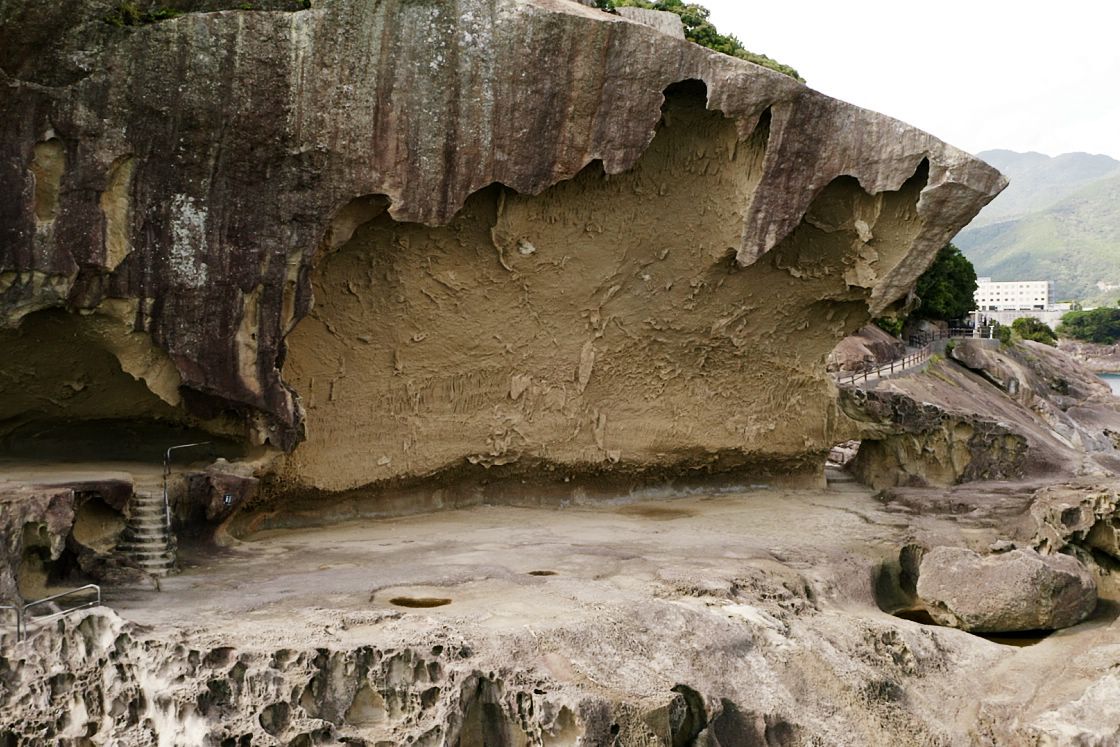 Departing from the nearby Matsuzaki Port, the Tategasaki Sightseeing Boat Tour offers some breathtaking views of the Mie Coast to the north of central Kumano City, including a series of spectacular cliff faces. Two of the most famous spots to look out for are the Blue Cave and Tategasaki - a huge rock structure of almost perfectly vertical columns.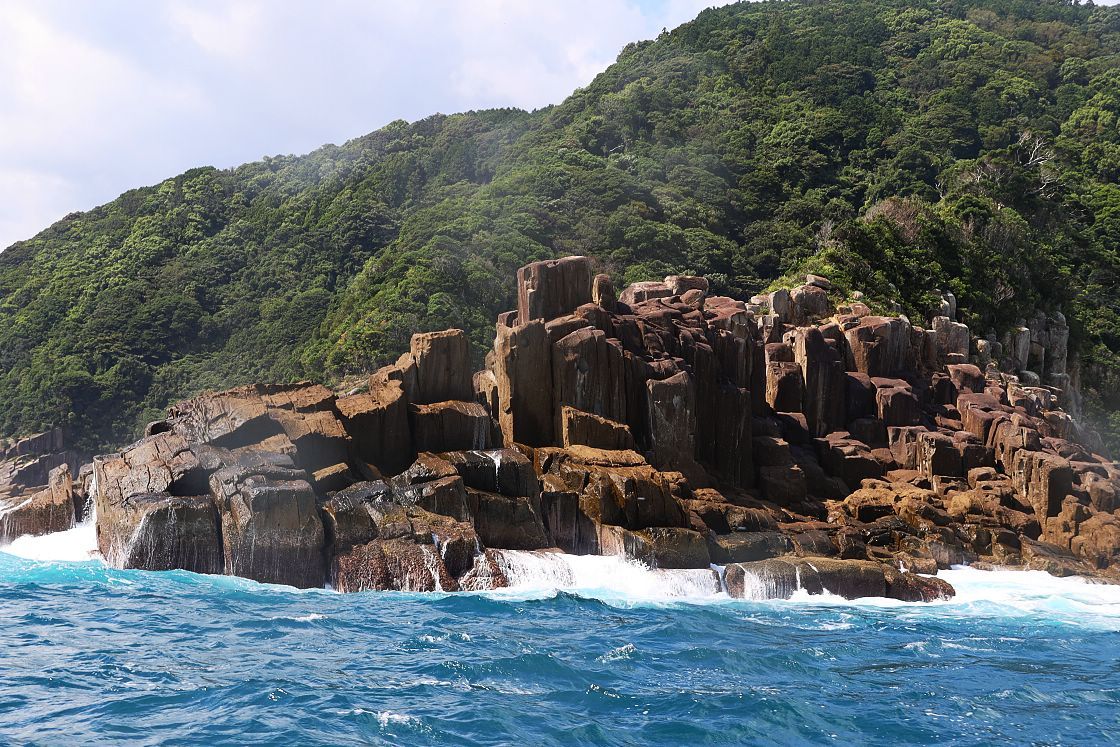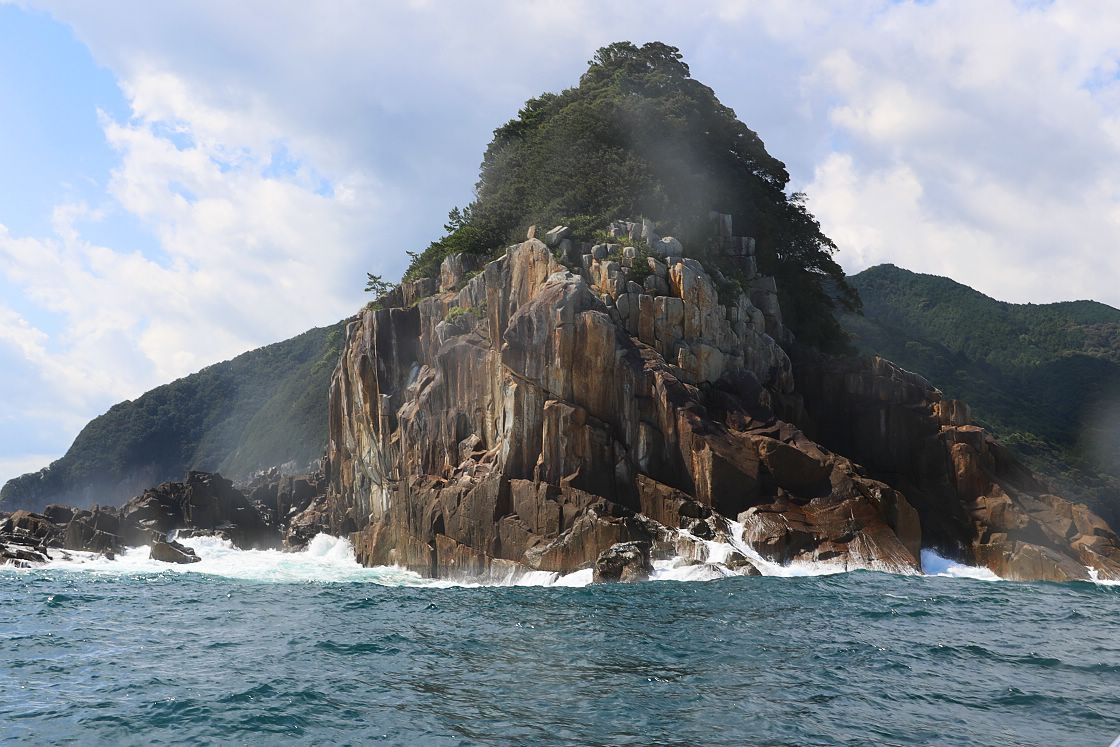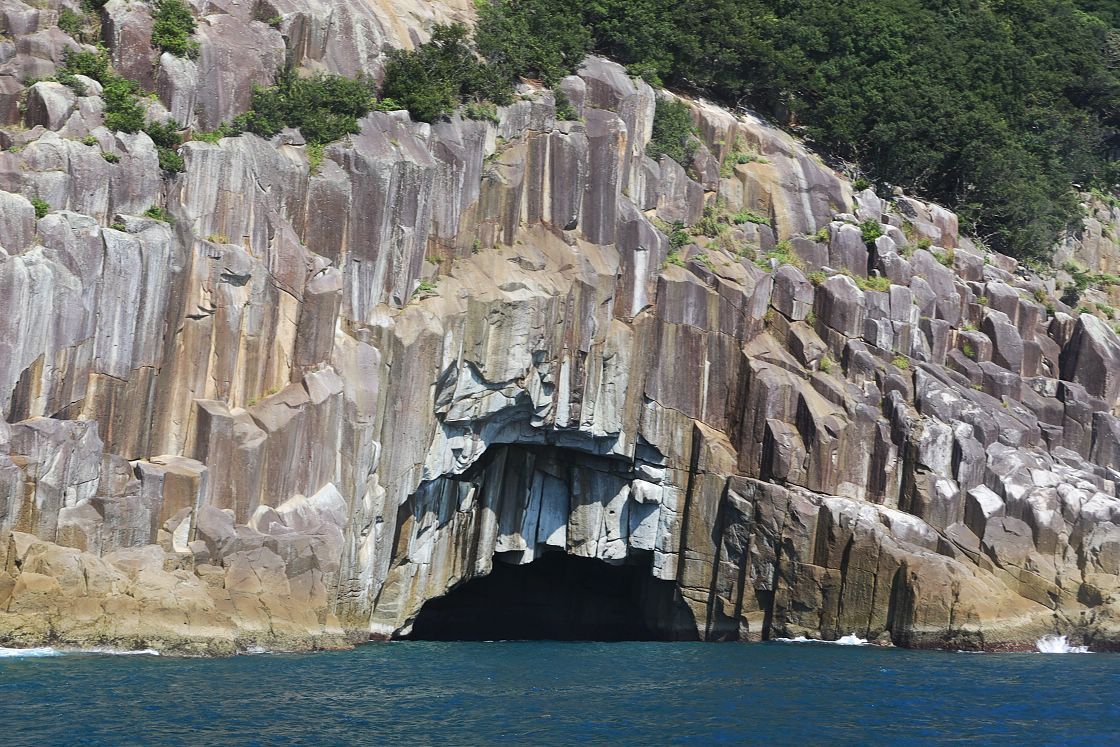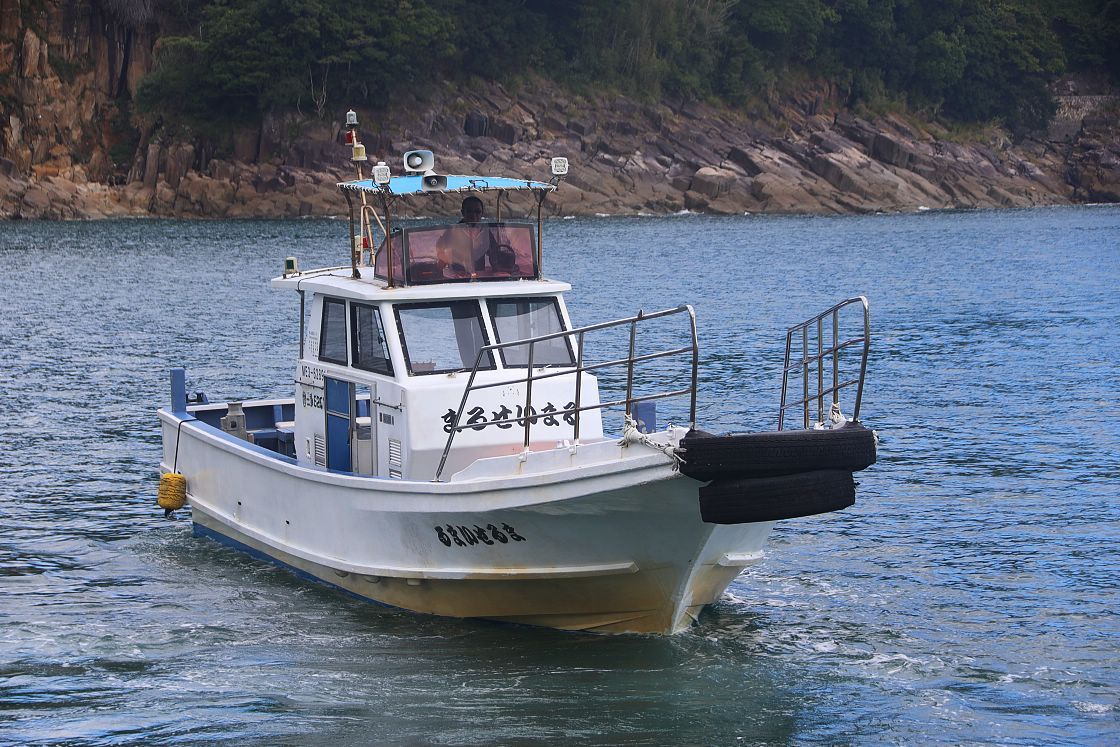 At the northeastern edge of town, a set of old stone steps lead into the forest, marking the start of one section of the ancient pilgrim trails. Known as the Matsumoto-toge Pass, the path continues for a few kilometers to Odomari Station and includes a beautiful view of Shichiri Mihama Beach.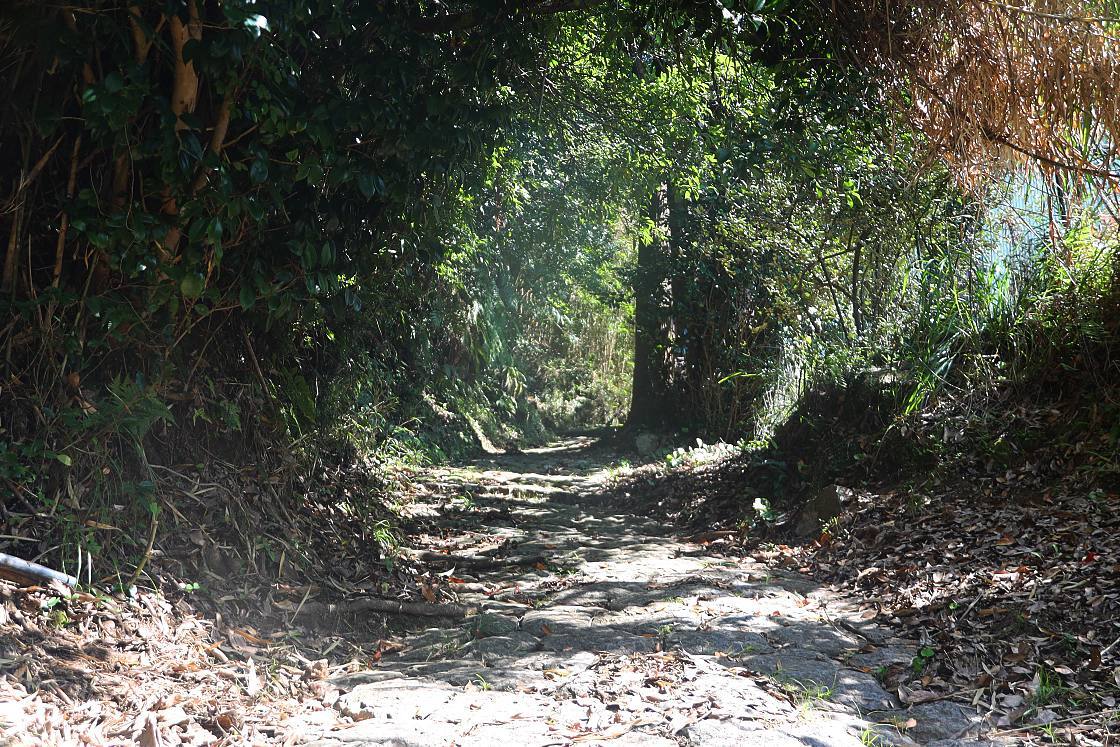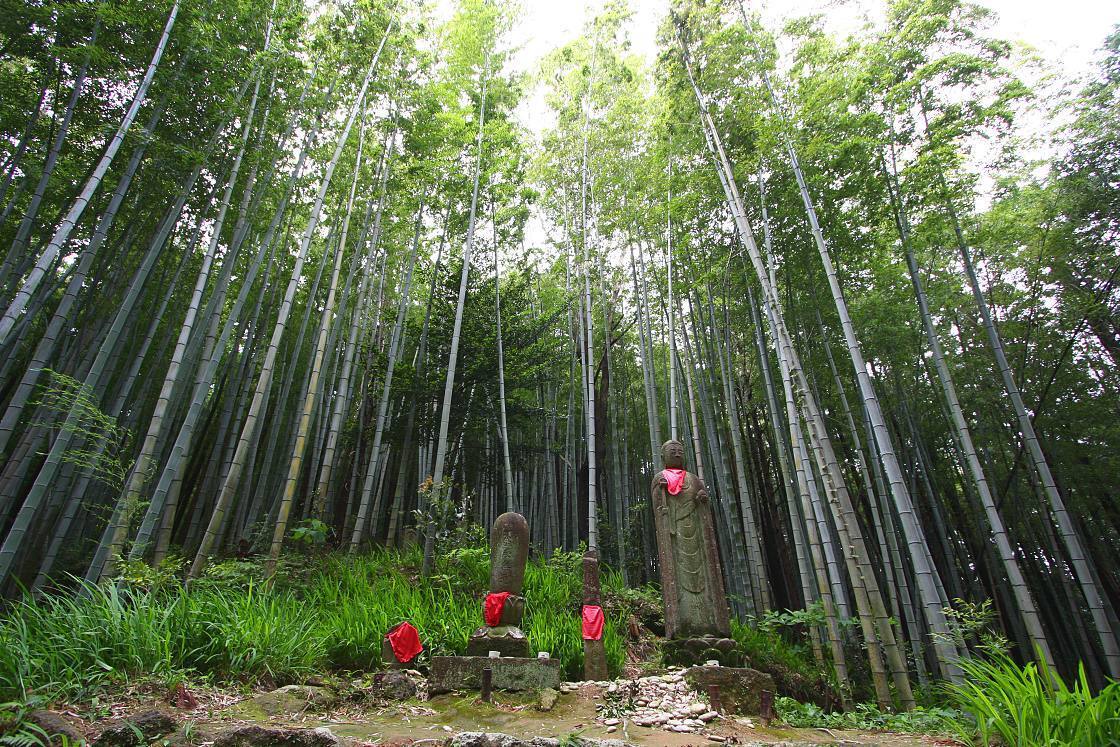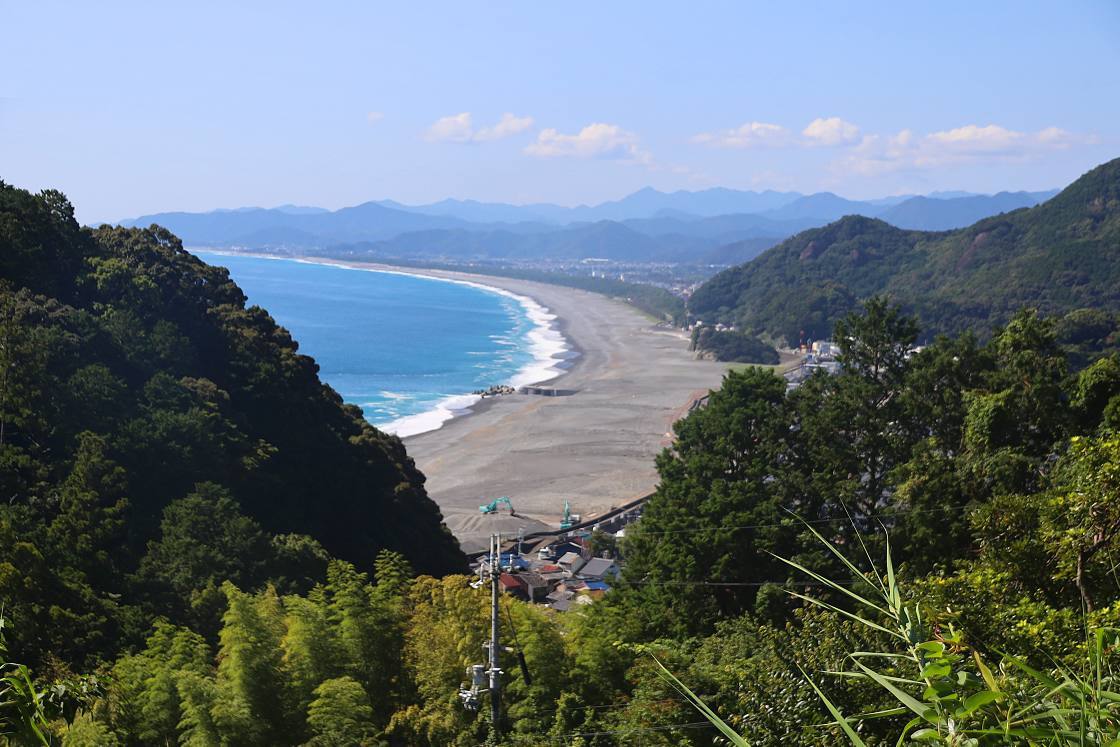 Discover more