A wonderfully rural farmhouse stay two hours from Tokyo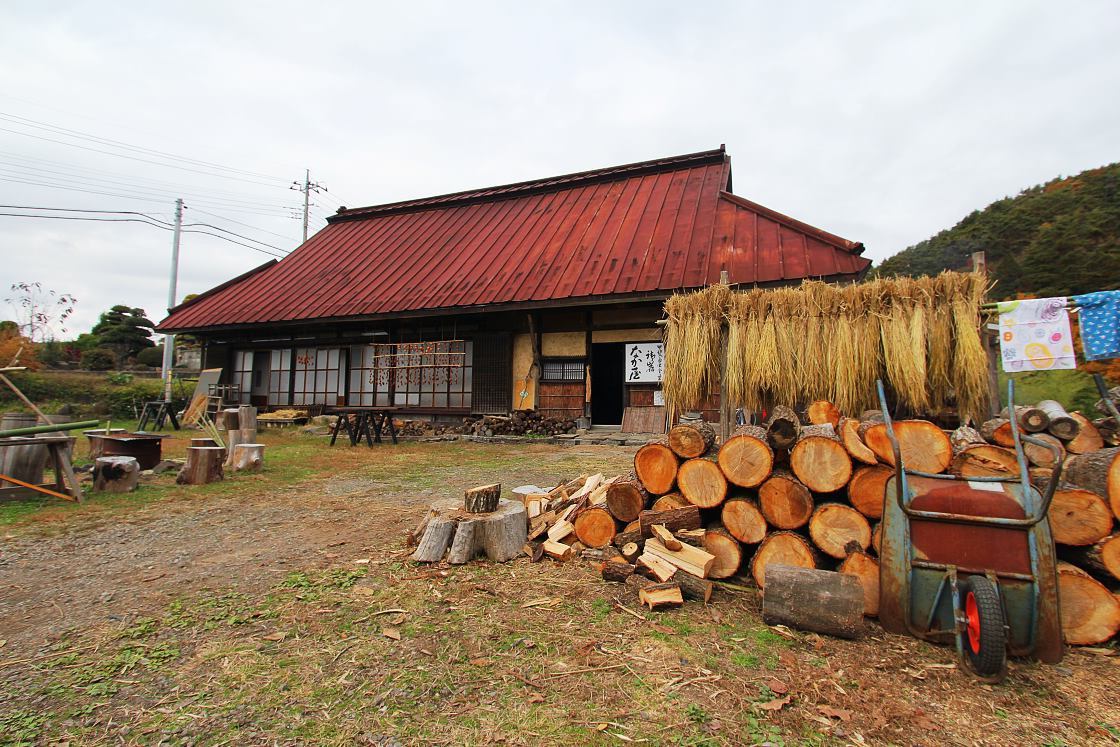 Around two hours from the hustle and bustle of Tokyo is a tranquil place where worries are forgotten and all stress floats away as you enjoy a quintessentially Japanese experience in the heart of the countryside. This place is Nakaya; an old farmhouse, or 'kominka' originally dating back to the Edo Period (1603-1868) that has recently been restored to functionality by its owner, Ken san, who now invites visitors to stay and enjoy a catalogue of traditional countryside experiences.
Located in rural Hokuto City in northern Yamanashi Prefecture, Nakaya provides an exciting opportunity for travelers wanting a taste of the Japanese countryside, not least because of its convenient location, reachable from Tokyo by regular highway buses and trains. Nakaya offers four plans varying in length of countryside immersion, including an afternoon to morning, afternoon to afternoon, two night plan, and plan with activities only and no stay. Reservations can be made easily on Nakaya's English website.
It is worth noting that the range and number of activities one can experience at Nakaya changes depending on the season and the plan chosen by visitors, and to get the ultimate experience it is recommended to opt for Nakaya's two-night Special Package Plan.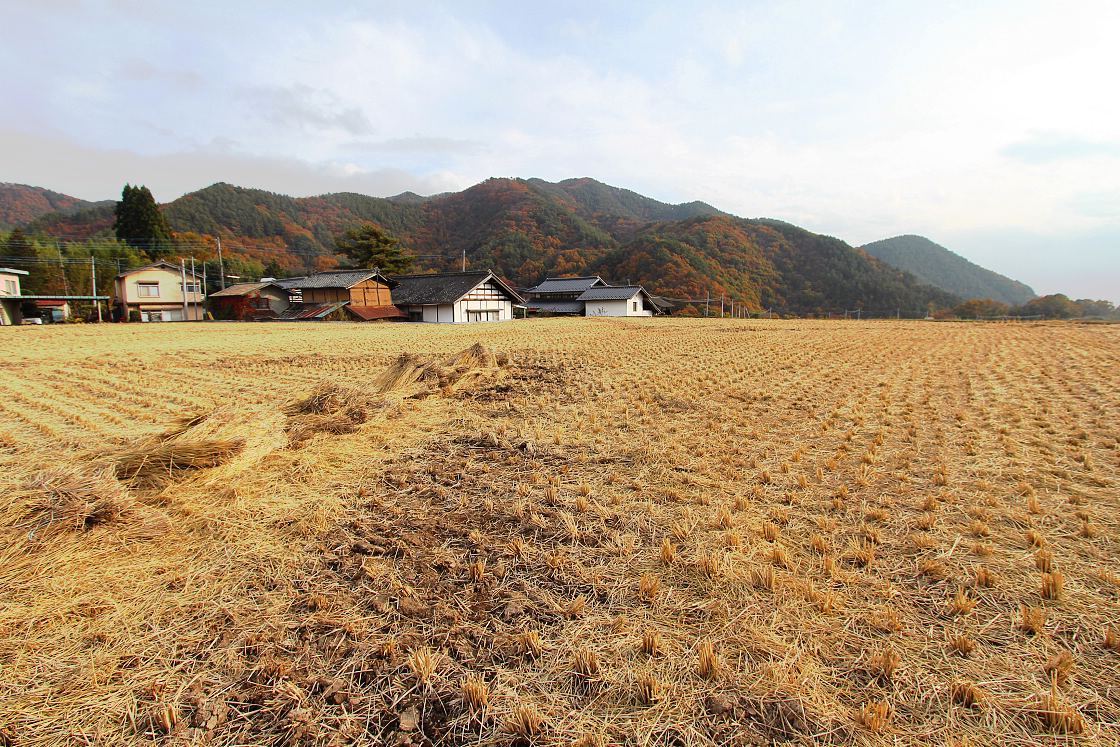 Day 1
I arrived at Nakaya on a mild autumn afternoon and, after meeting the kindly Ken san, began the day's activities. First on the agenda was an introductory stroll around the local village with Ken san. I was told that the village, Tsugane, was historically a samurai stronghold, and vestiges of the period remain with kote-e (こて絵), traditional plaster carvings of family crests, displayed on many buildings. kote-e is considered traditional master craftsmanship in Japan, and it was great to see some examples of it on the walk.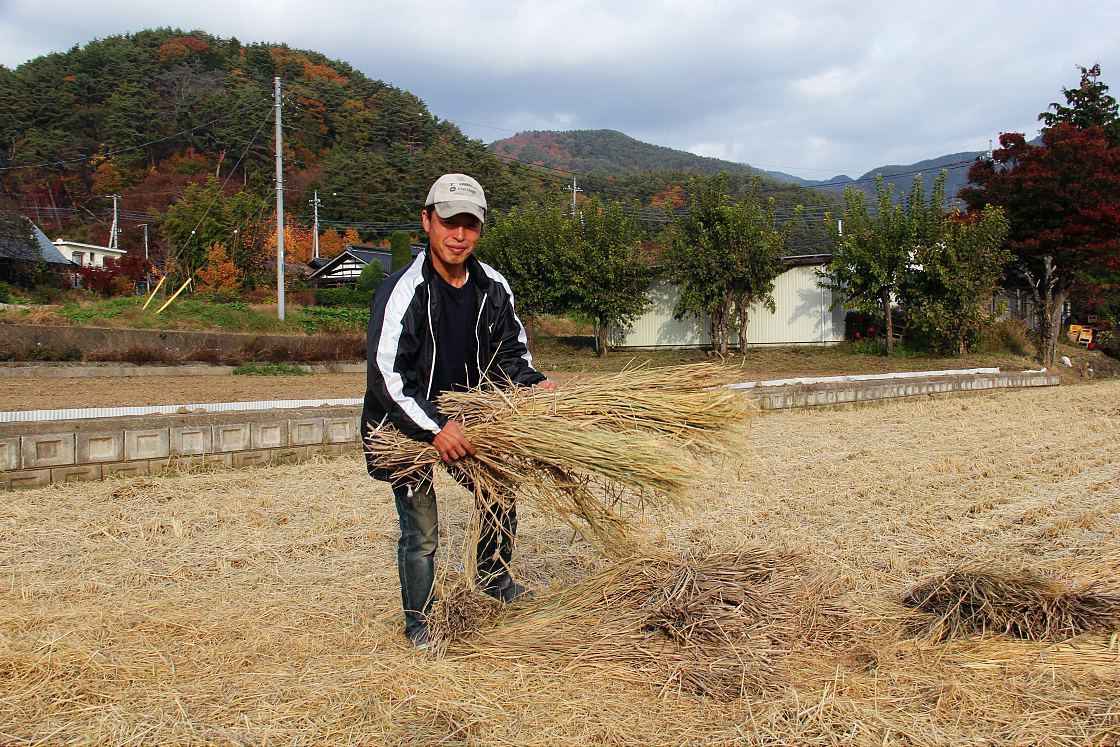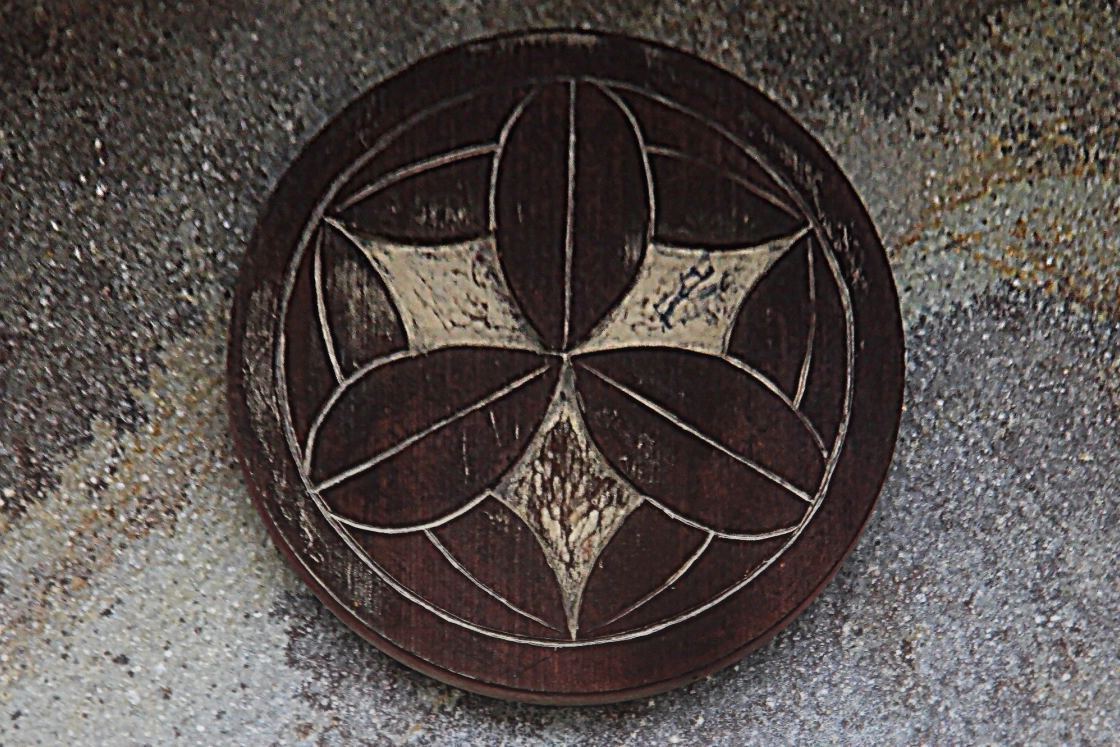 One of the highlights of the walk around the serene village was the Meiji School, a school house that dates back to the Meiji Period (1868-1912), and has many well-preserved features including an interesting old-style classroom and bell tower. Outside the school are also numerous cherry trees, making it a popular cherry blossom-viewing spot come spring. I enjoyed the tour of the school, and after it Ken san took me to the edge of town and provided me with a bicycle on which to ride back to Nakaya.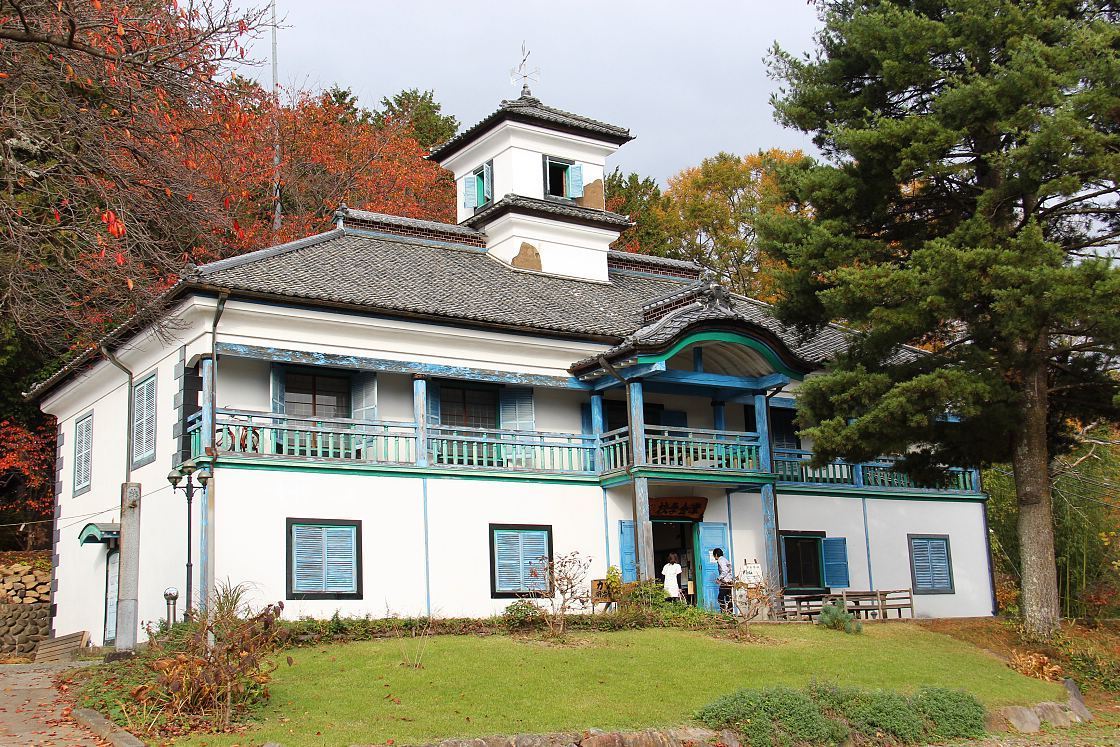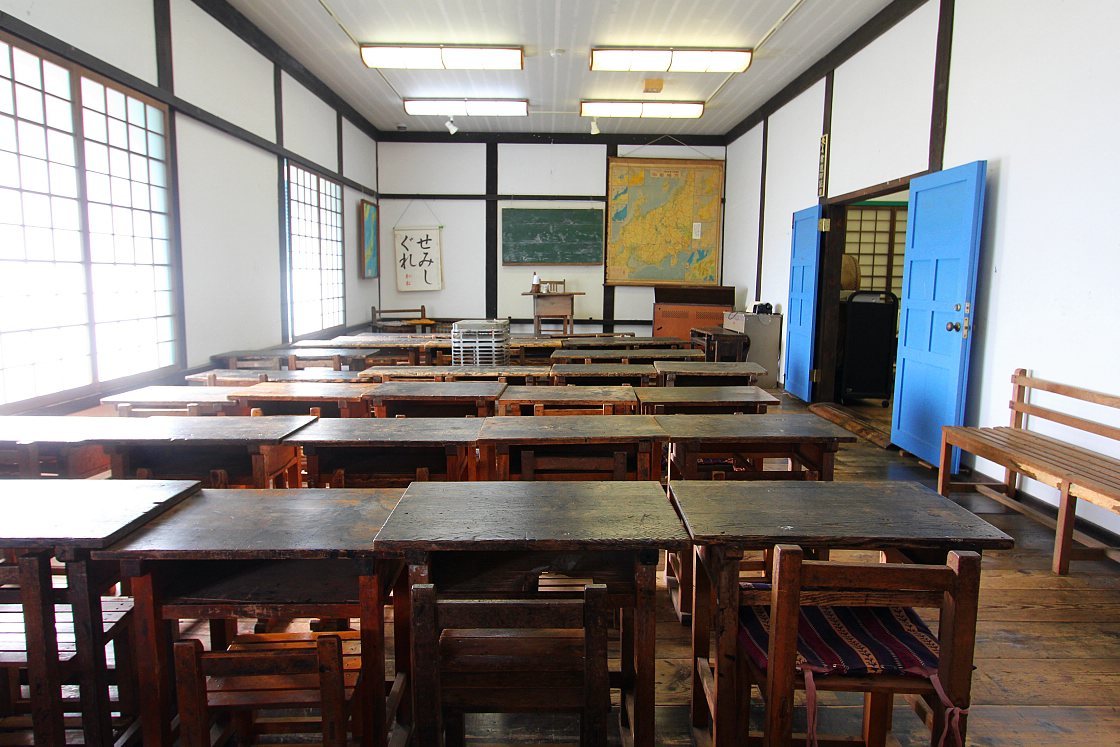 Riding along the narrow, winding country lanes, I felt the cool breeze in my hair and enjoyed taking in the sites of seemingly endless rice paddies and small orchards, all framed by the imposing mountains that loomed in every direction.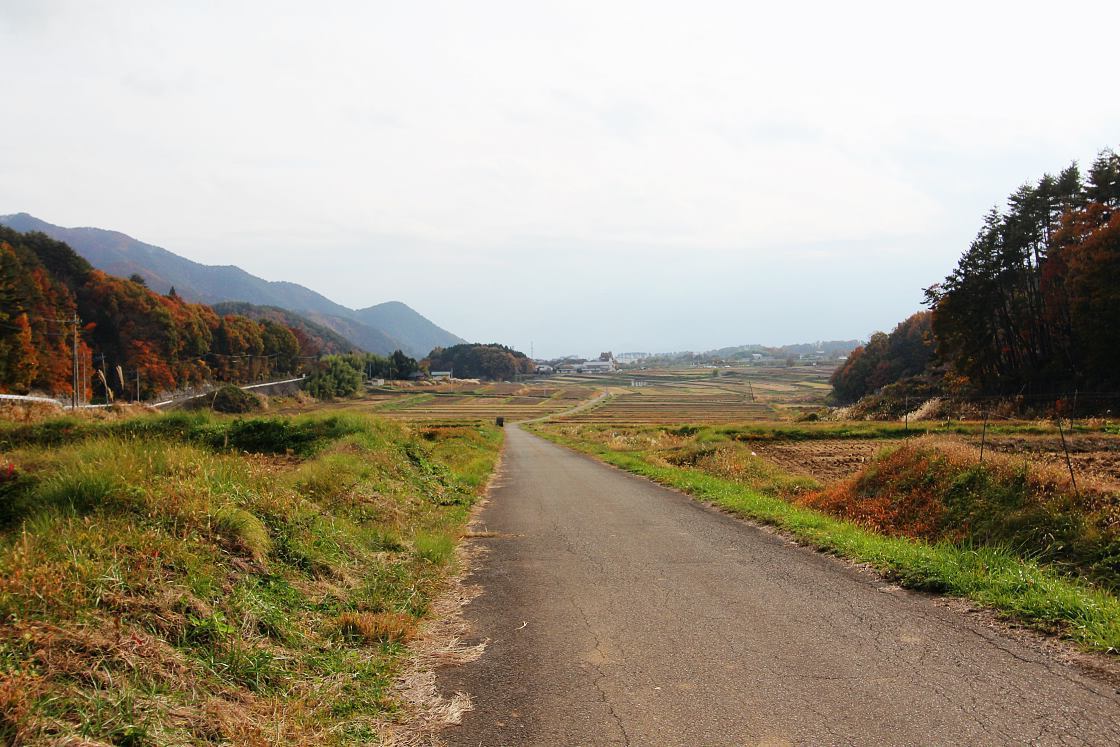 Back at Nakaya, it was time to partake in some persimmon picking, and I was accordingly handed a long cutting tool and a basket and left to it. Following a few minutes of gathering my bounty, Ken san taught me how to tie the fruits together to hang from the eaves of the old house so as to dry out. I learned that persimmons take around a month to go from fresh to dried in a setting like this, and also that, while in the process of drying, they provide the perfect draping decoration to compliment any countryside abode.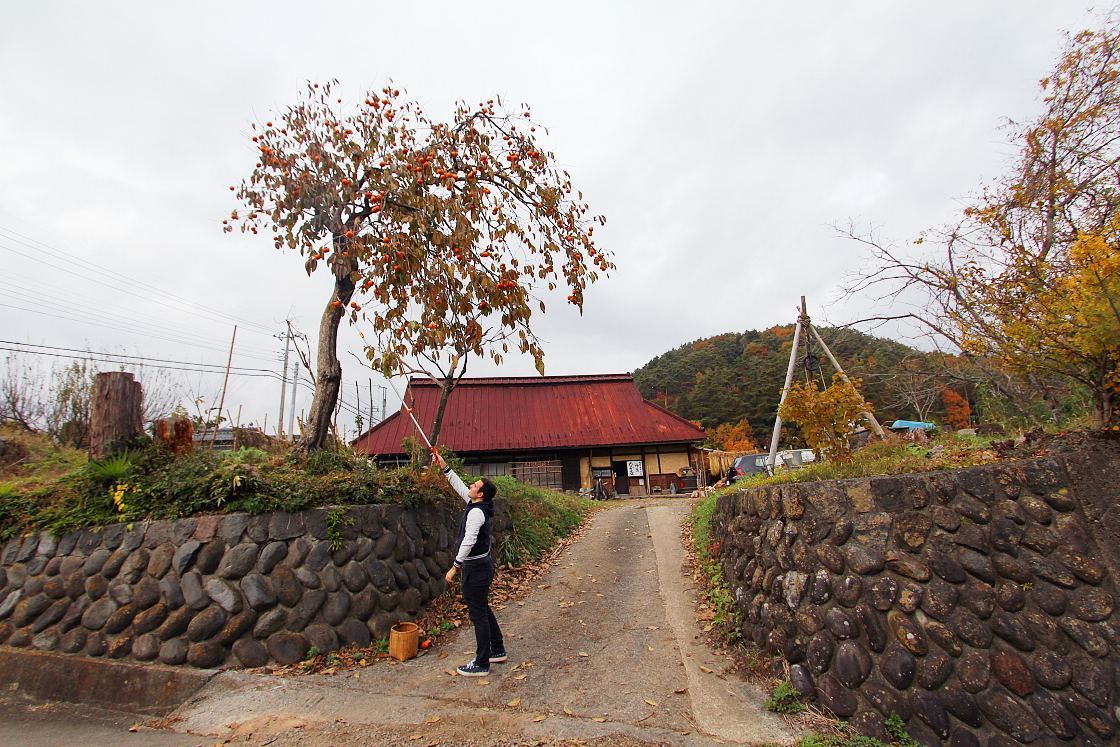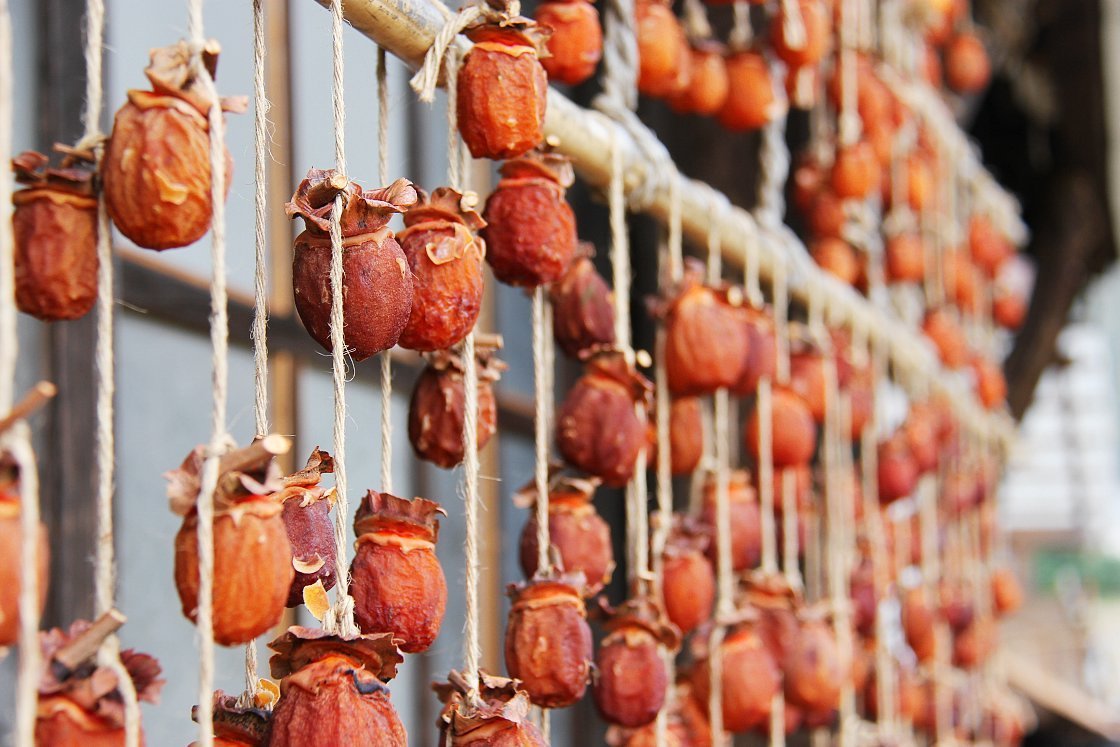 The sun was now beginning to set over the northern Yamanashi countryside, and it was time to get warm before dinner. The Nakaya staff took me for a dip at the local onsen, Takane no Yu, just a few minutes down the road, and the experience was blissful. A number of the onsen in the area, including Takane no Yu, afford bathers breathtaking views of Mount Fuji when the conditions are right.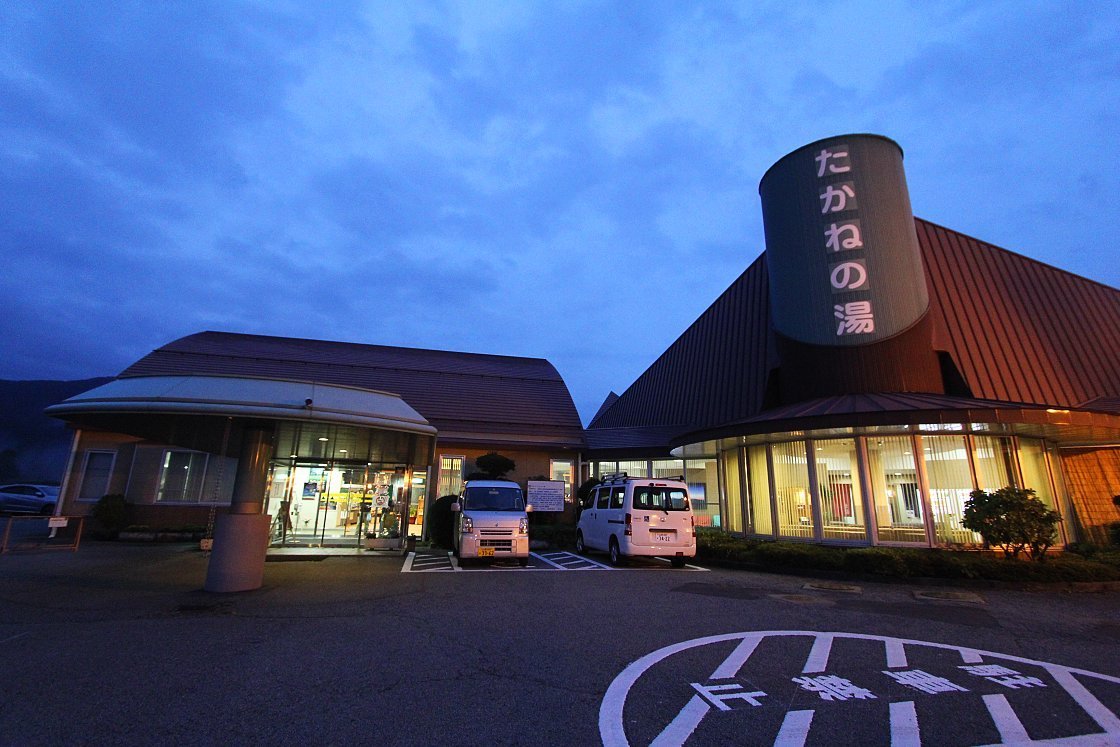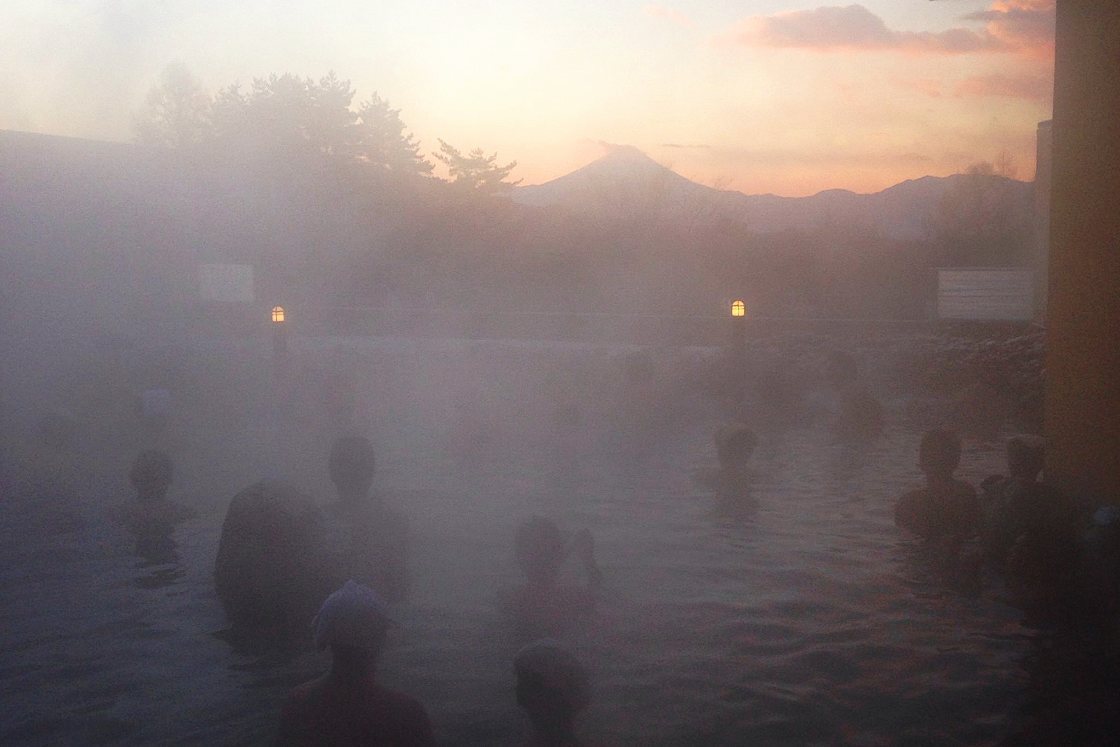 I arrived back at Nakaya and before I sat down for dinner there was enough time to fit in a session of Japanese calligraphy. This ancient form of artistic writing, which is known as 'shodo' in Japanese, has been practiced for centuries and today remains a popular activity among Japanese and foreign visitors alike. After a short tutorial I got the chance to try my hand at the art form, and I found it to be a great way to unwind.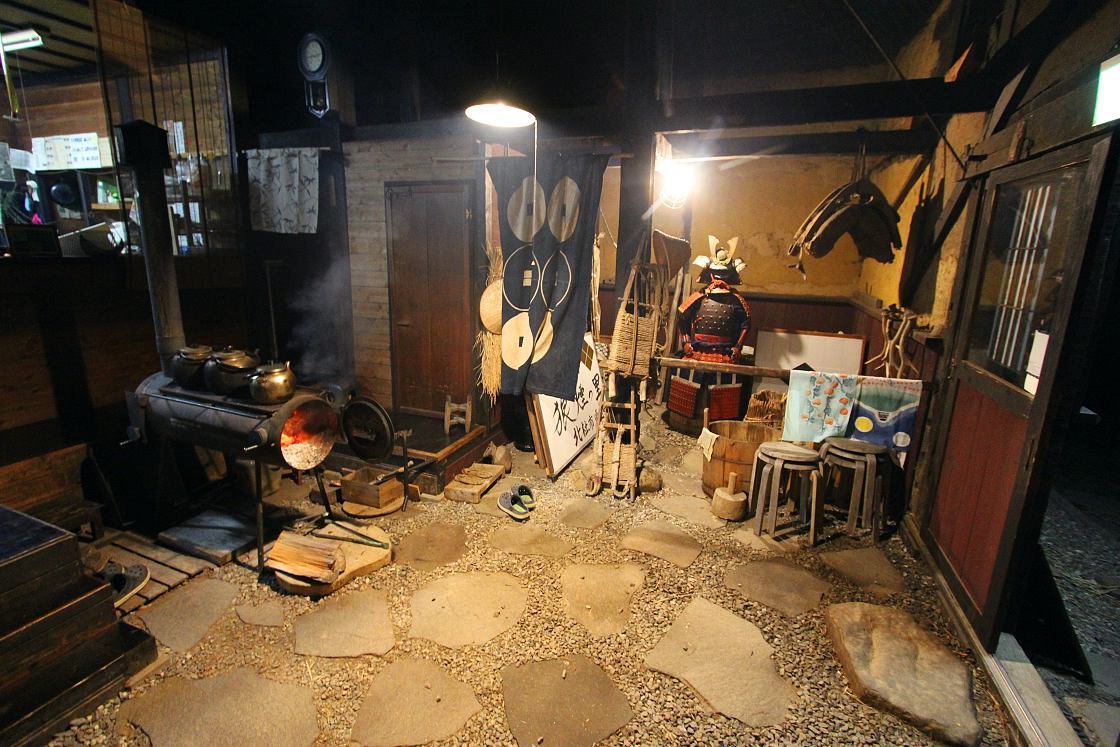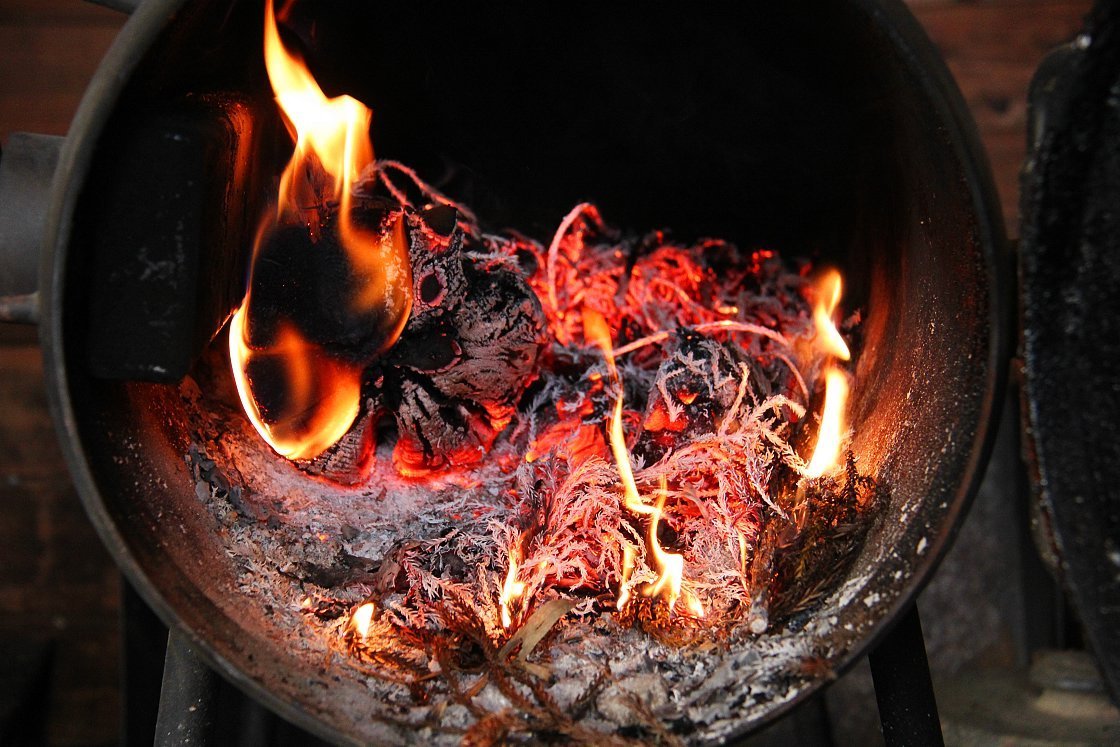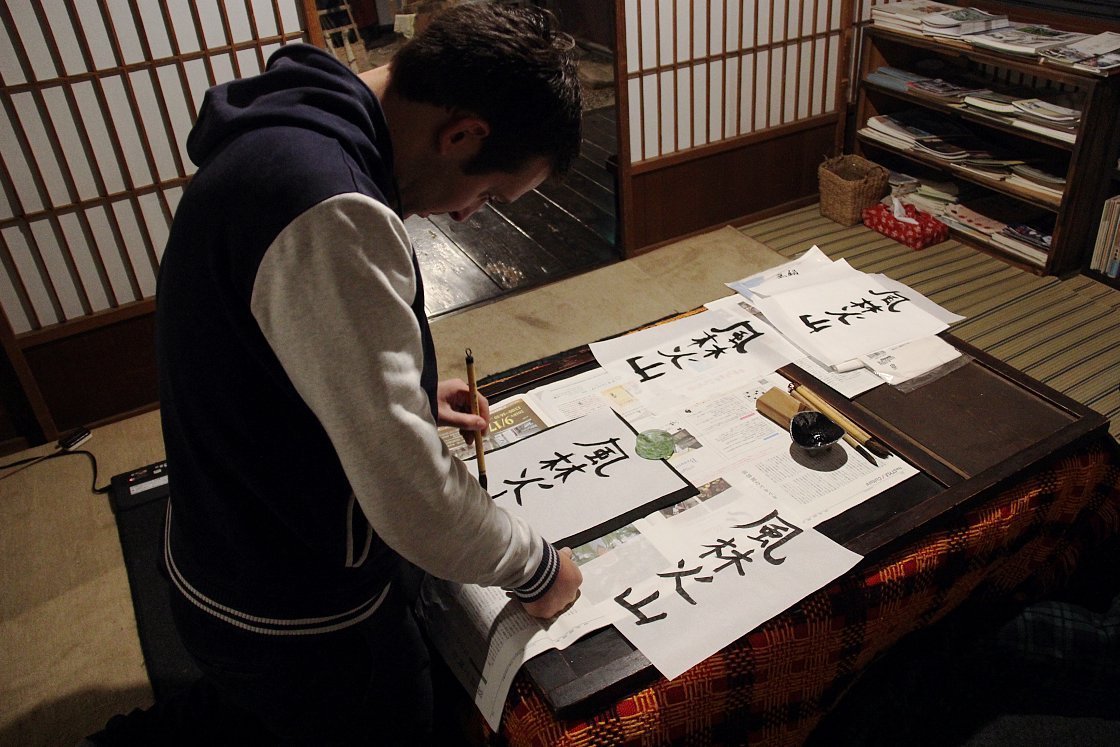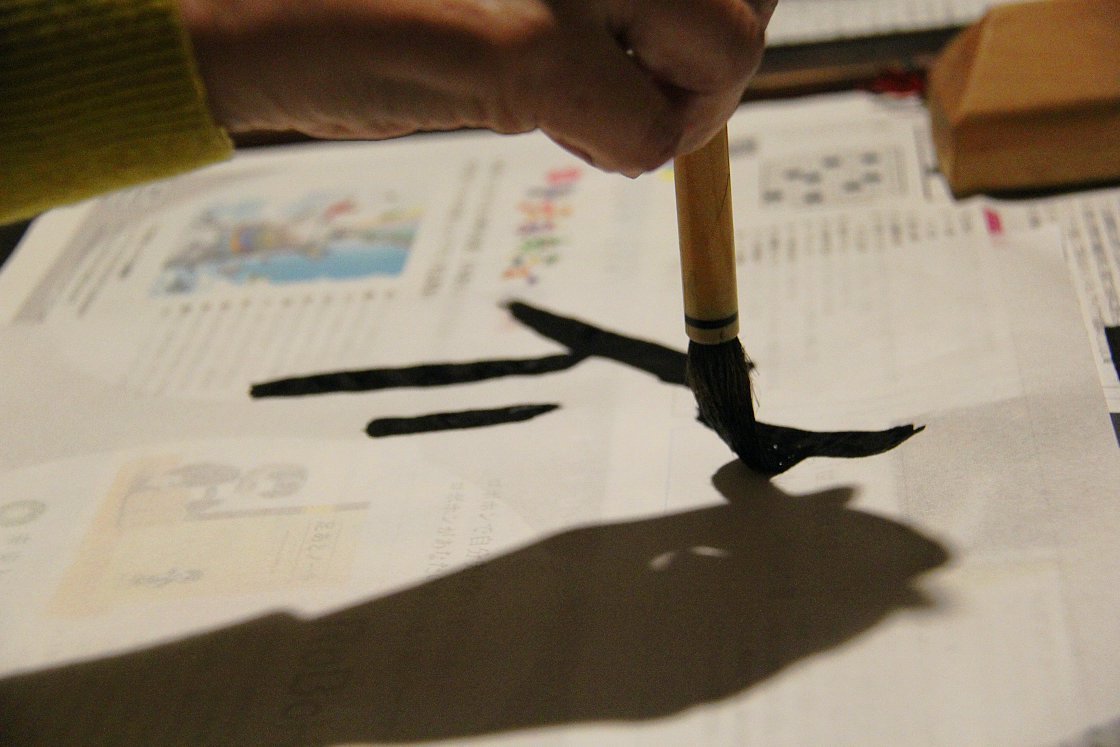 Dinner time had finally come, and so I moved to another of Nakaya's beautiful old rooms and took a seat by the irori (traditional Japanese fire pit) located in the center. I was now very comfortable and warm and relished taking in the rustic atmosphere that persisted as heat emanated from the pit and Ken san began cooking to release delectable wafts of grilled meat and vegetables into the air.
Among the rural delights served were succulent chicken breast, Hoto (a traditional Japanese noodle dish especially famous in these parts), and the main course of grilled Pacific saury, all complimented by a selection of local vegetables. After dinner I retired to my bedroom with a full stomach and quickly drifted off listening to the stillness of the countryside.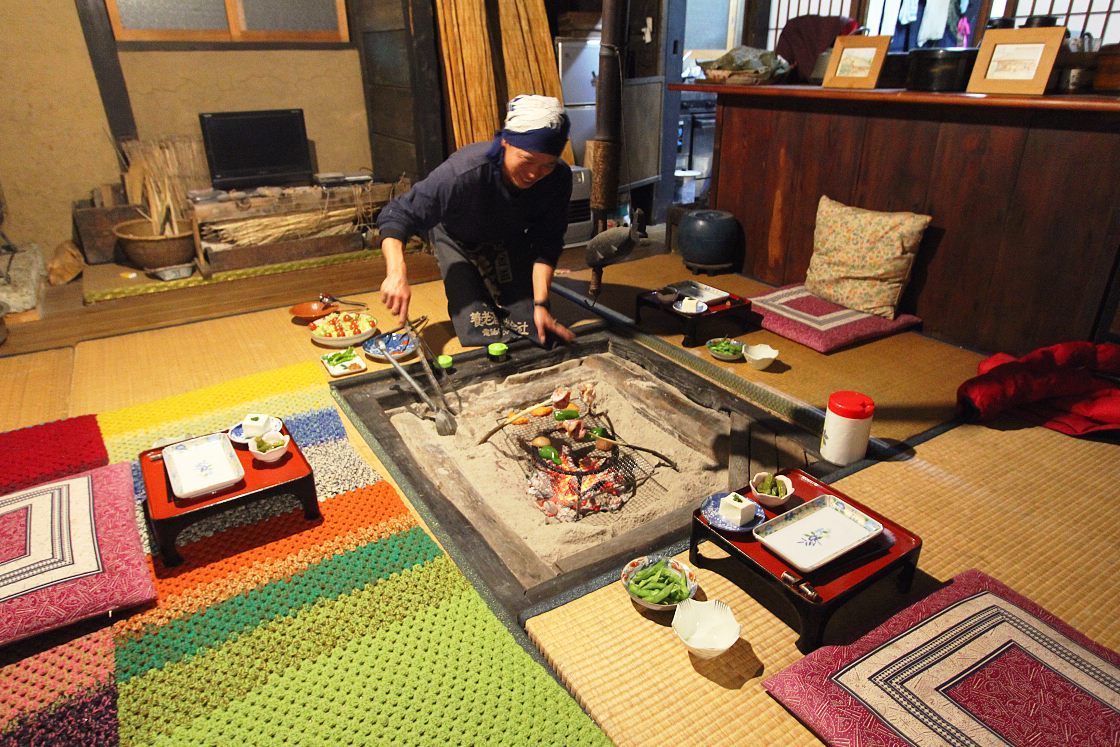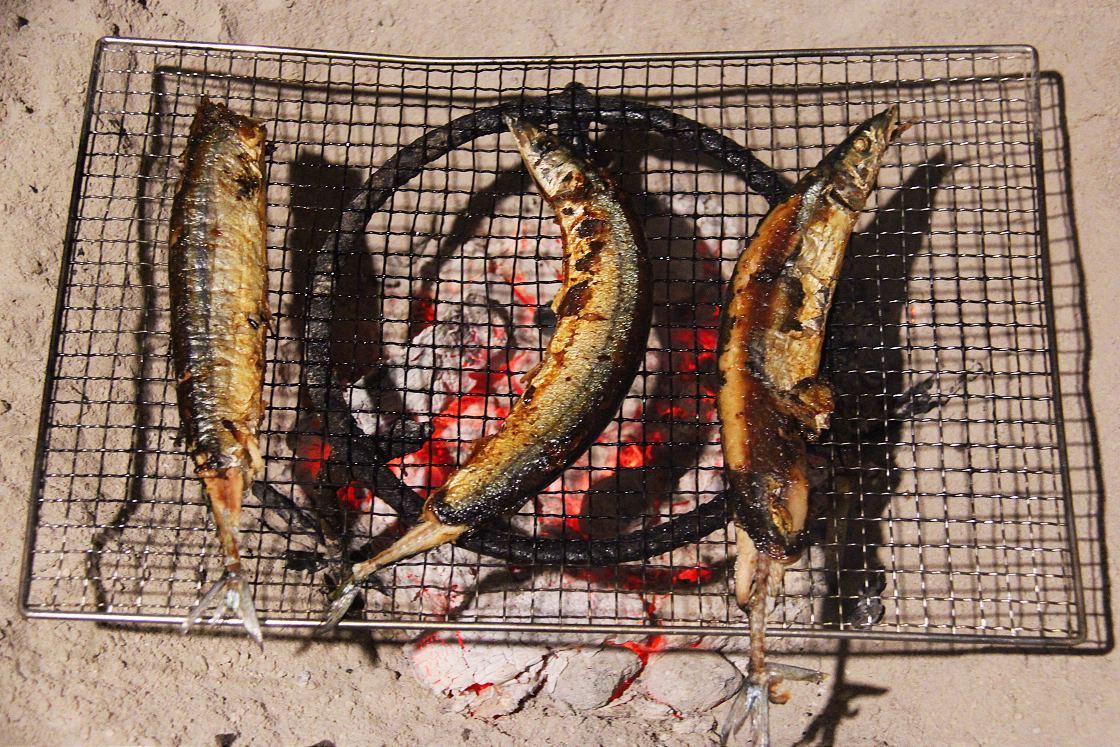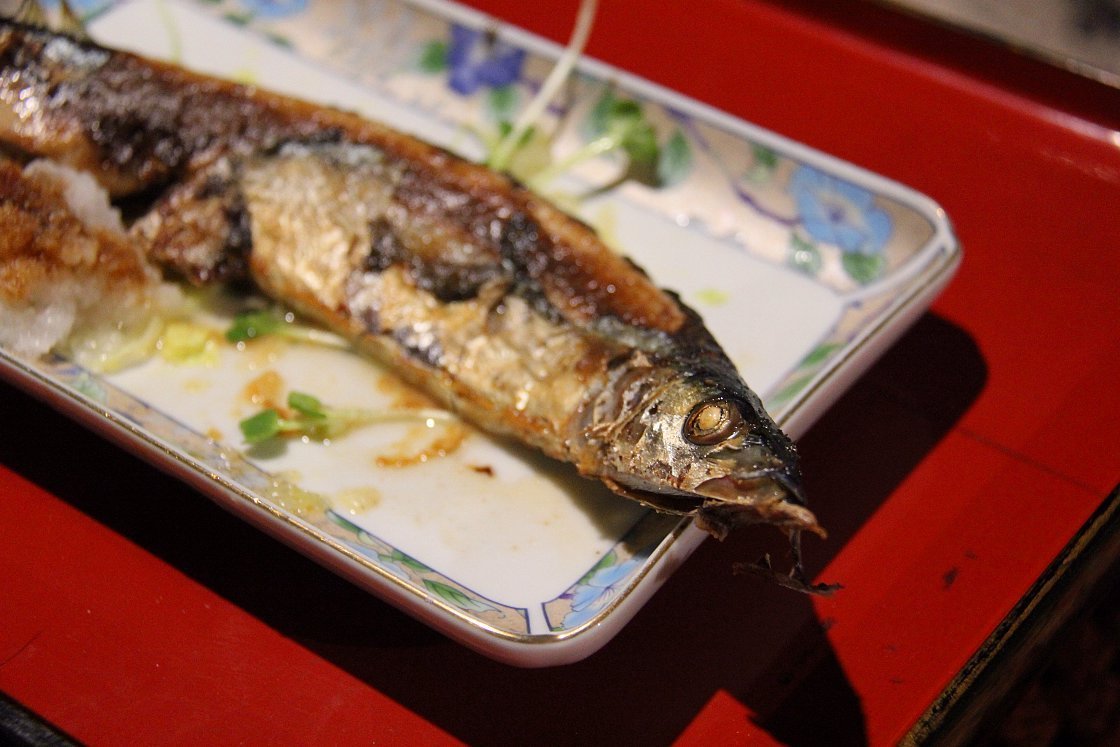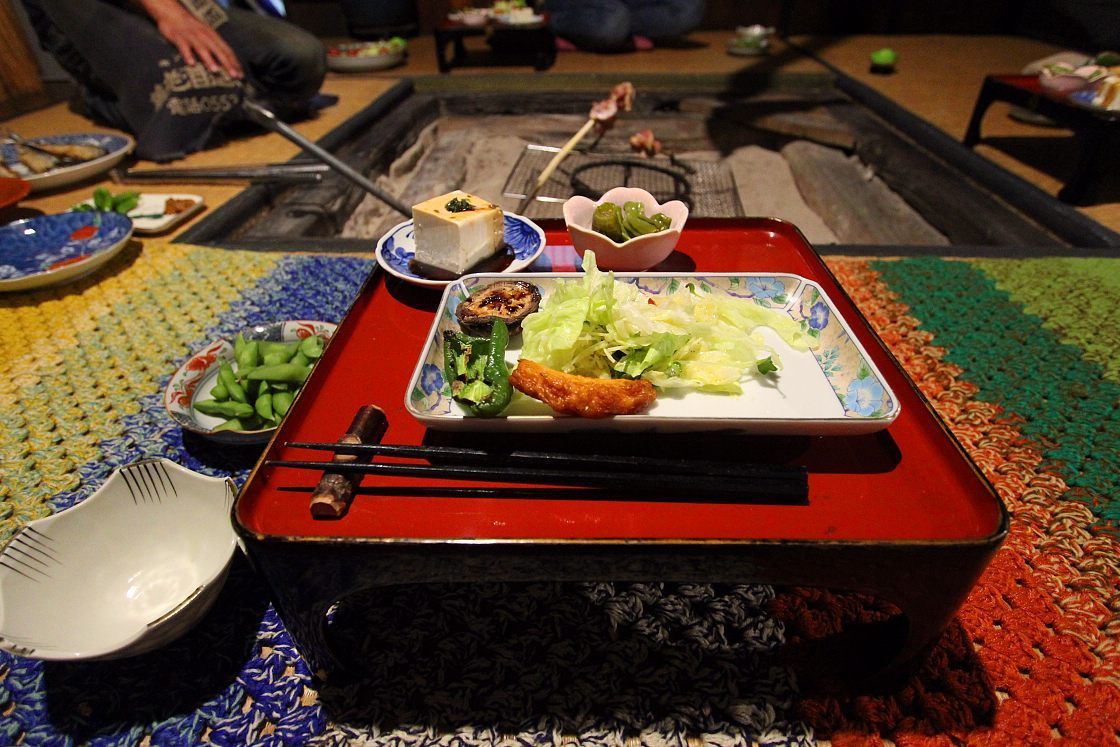 Day 2
I woke early on the second day of my rural adventure and set out to Kaiganji, a famous hillside temple on the edge of town. The temple was originally built well over 1000 years ago by the famous monk Gyoki, and today is known for its 100 stone statues that are scattered around the grounds and contribute to the complex's particularly serene atmosphere. Taking a stroll around the temple grounds during the early morning made for a refelctive and rather pleasant start to the day.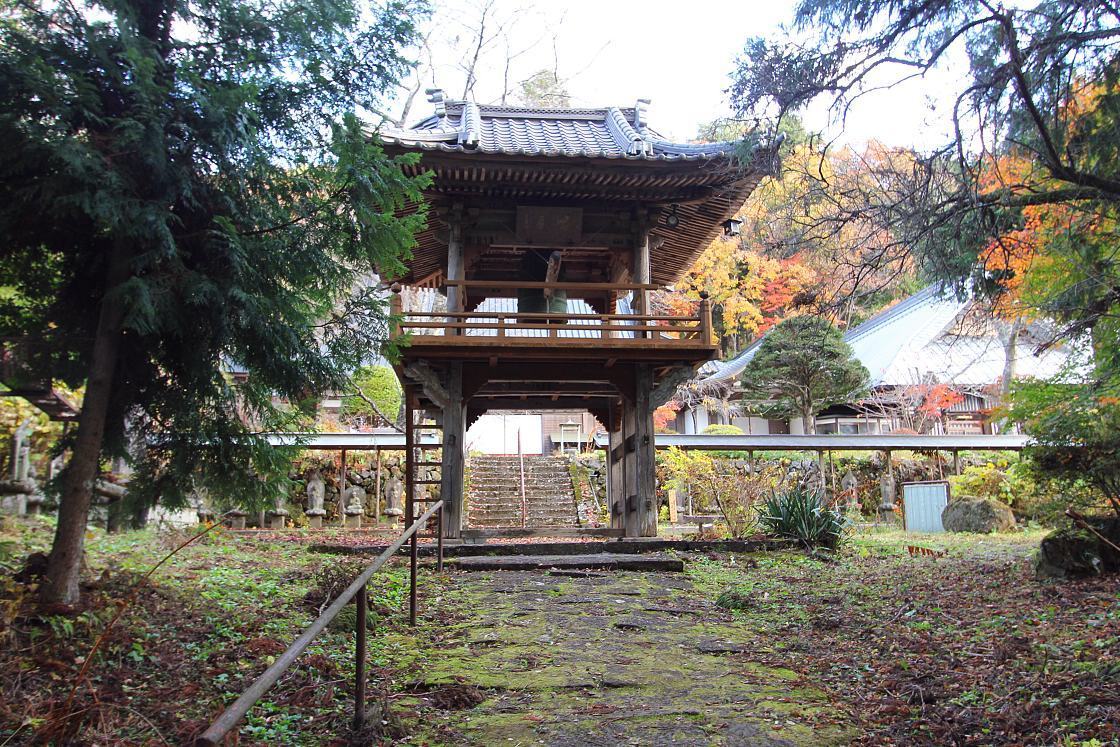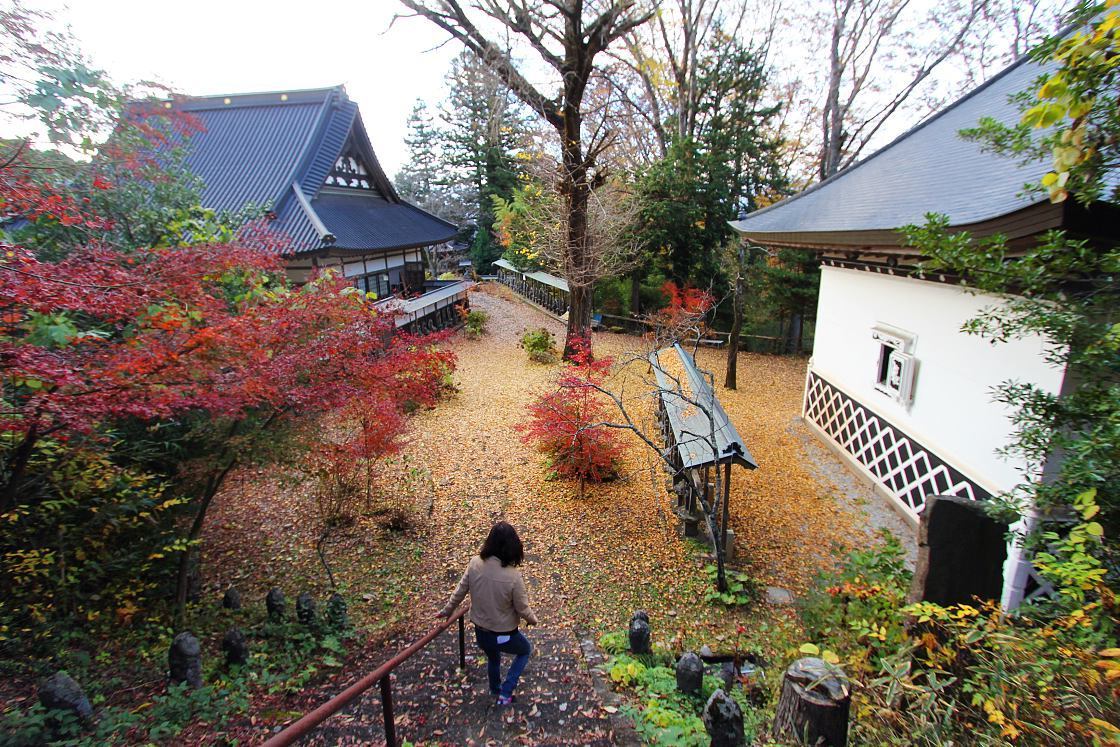 It was breakfast time when I arrived back at Nakaya, which I was to eat in my room with the house's doors opened so I could look out on the idyllic countryside while I ate. Ken san served up a platter of more rural delights including mackerel and vegetables, kiwi fruit from Nakaya's garden, yogurt, pickled plumb, local rice and miso soup. The food was delicious and, coupled with the atmosphere provided from the view as the cool morning air drifted through the house, the experience made for one of the most wonderful breakfasts I've had the pleasure of indulging in.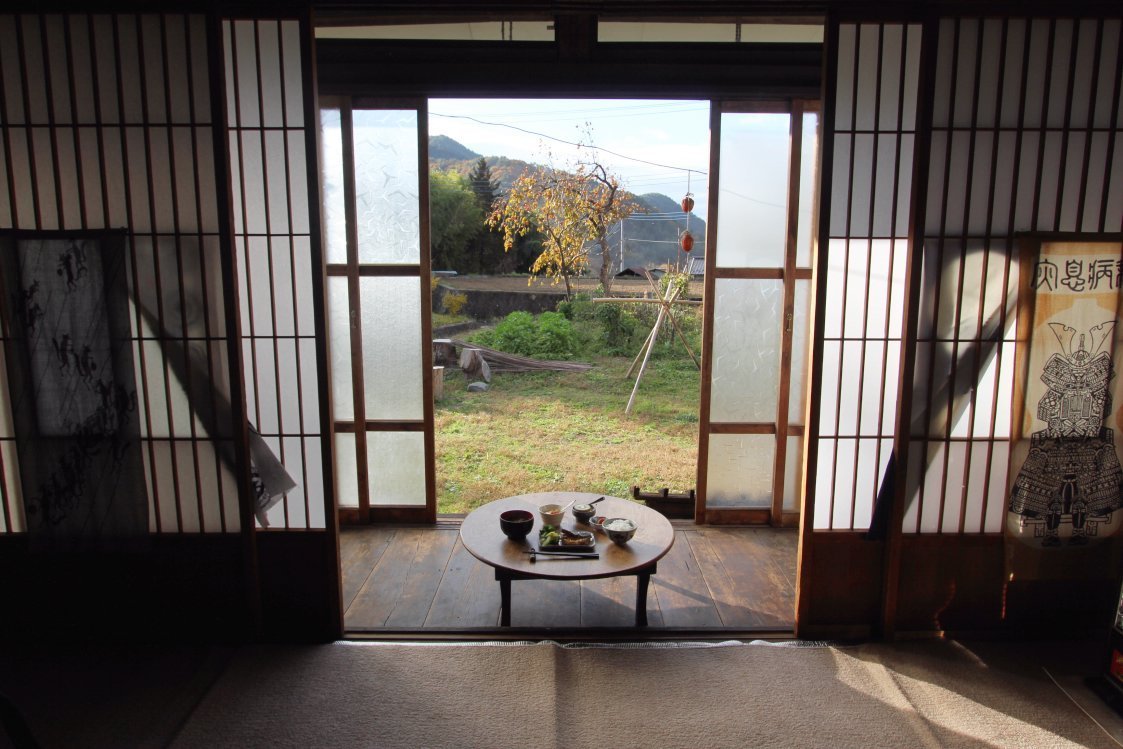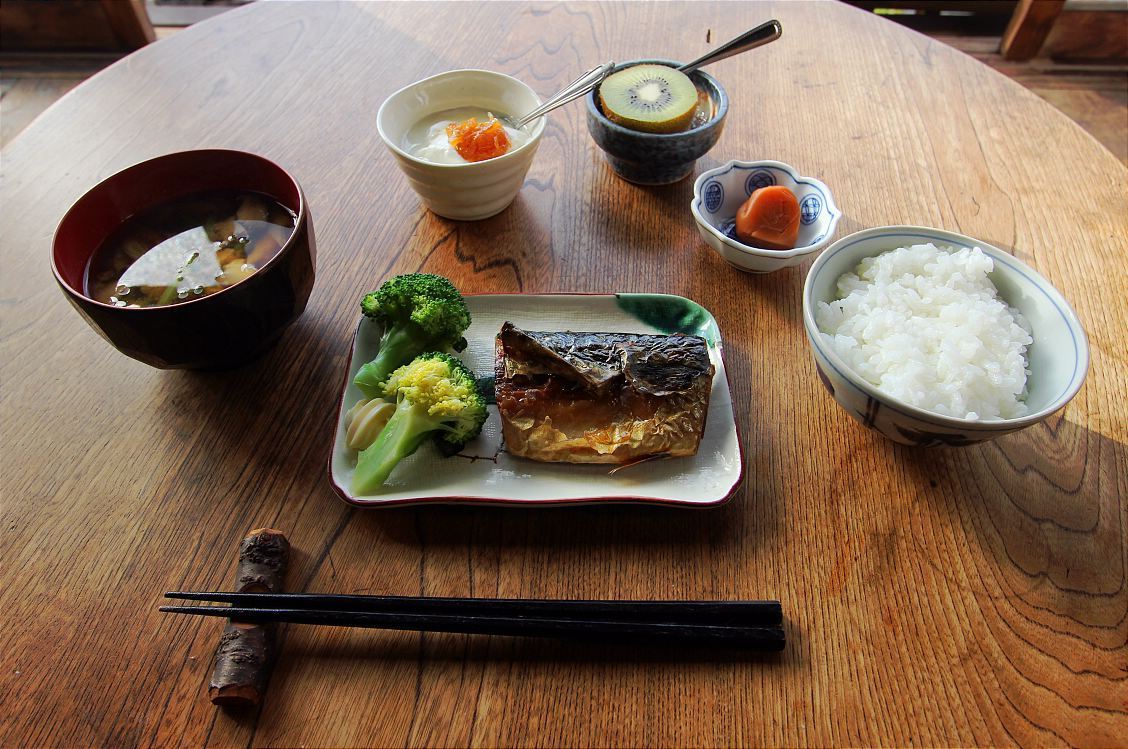 Up, out and raring to get on with a second day on rural activities, I was excited to learn that first I would be learning the art of bamboo craft. Accordingly, Ken san led me into a bamboo forest a few steps from Nakaya in which we carefully selected and chopped down a sturdy-looking stem. We then carried the long stem back across to Nakaya, and Ken san showed me how to fashion products including bamboo beer and sake cups and even bamboo plates. The best part of it all was that I got to take these bamboo crafts home with me!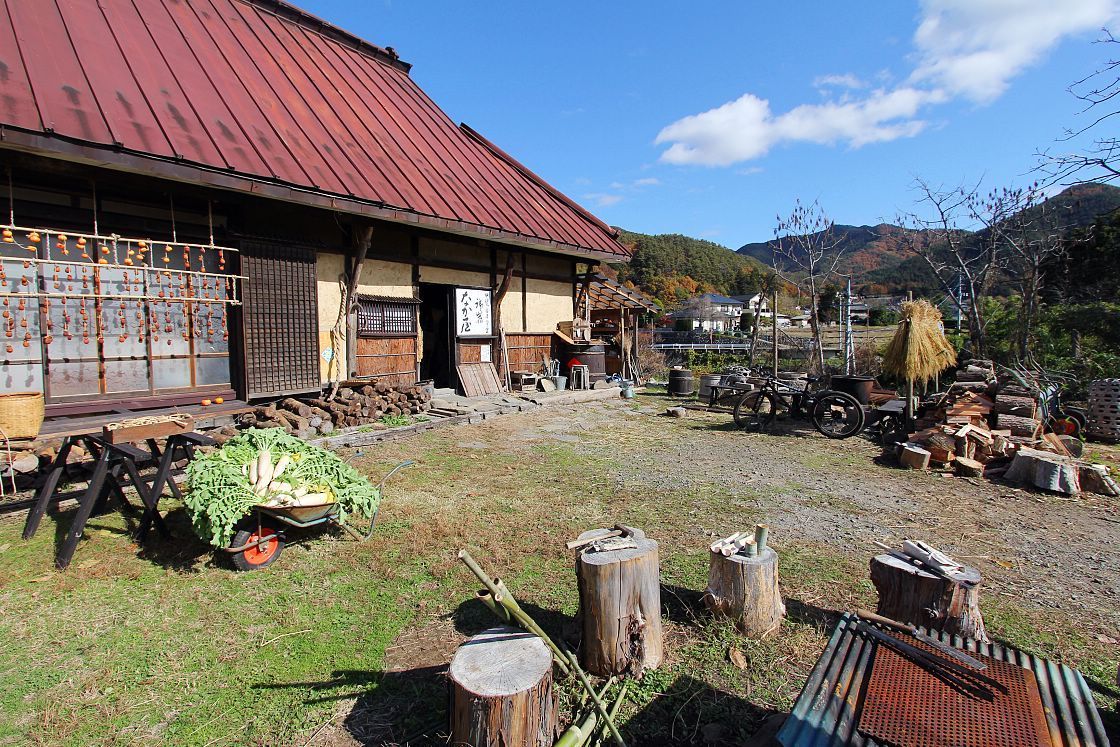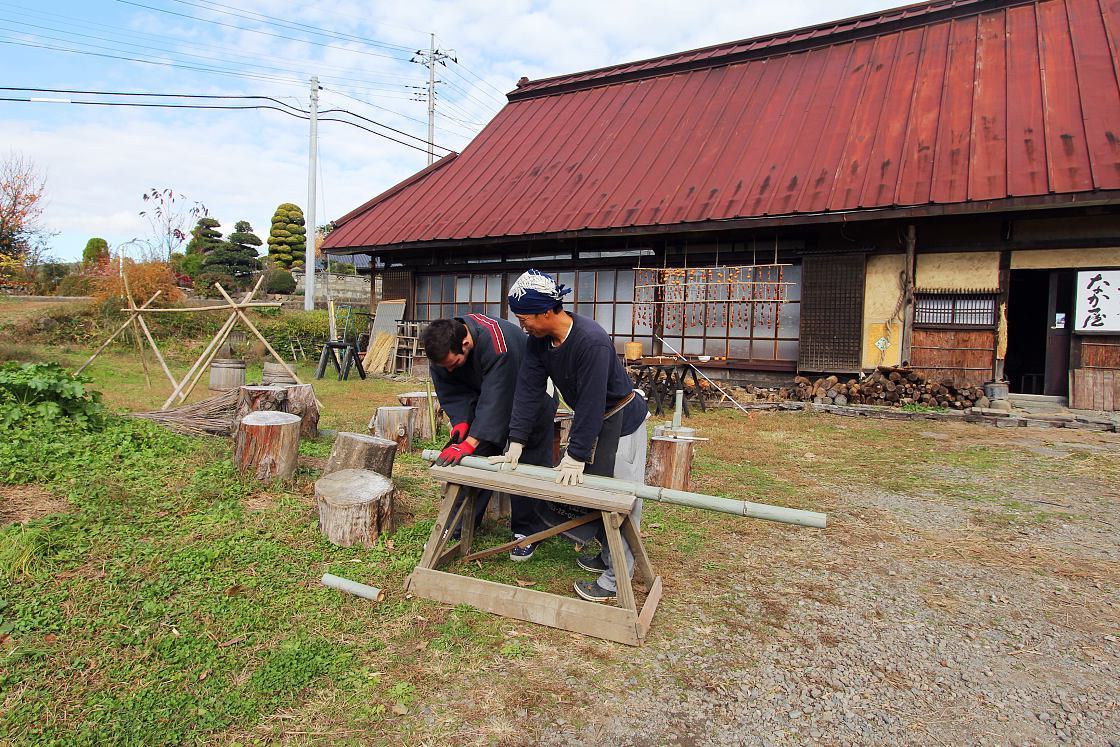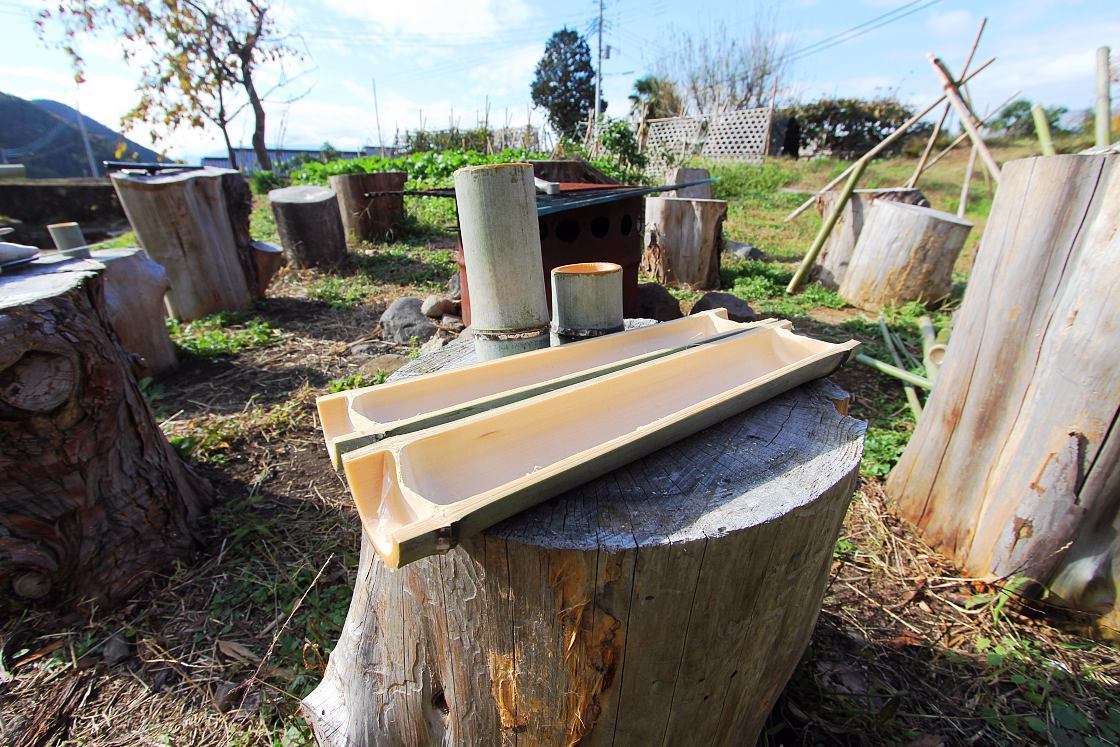 Following the bamboo fun, I got to experience a wide range of activities over the course of the morning. These included partaking in a traditional Japanese tea ceremony hosted by Ken san, daikon harvesting, in which I helped Ken san pull up large Japanese radishes from Nakaya's vegetable patch, and trying on traditional samurai armor.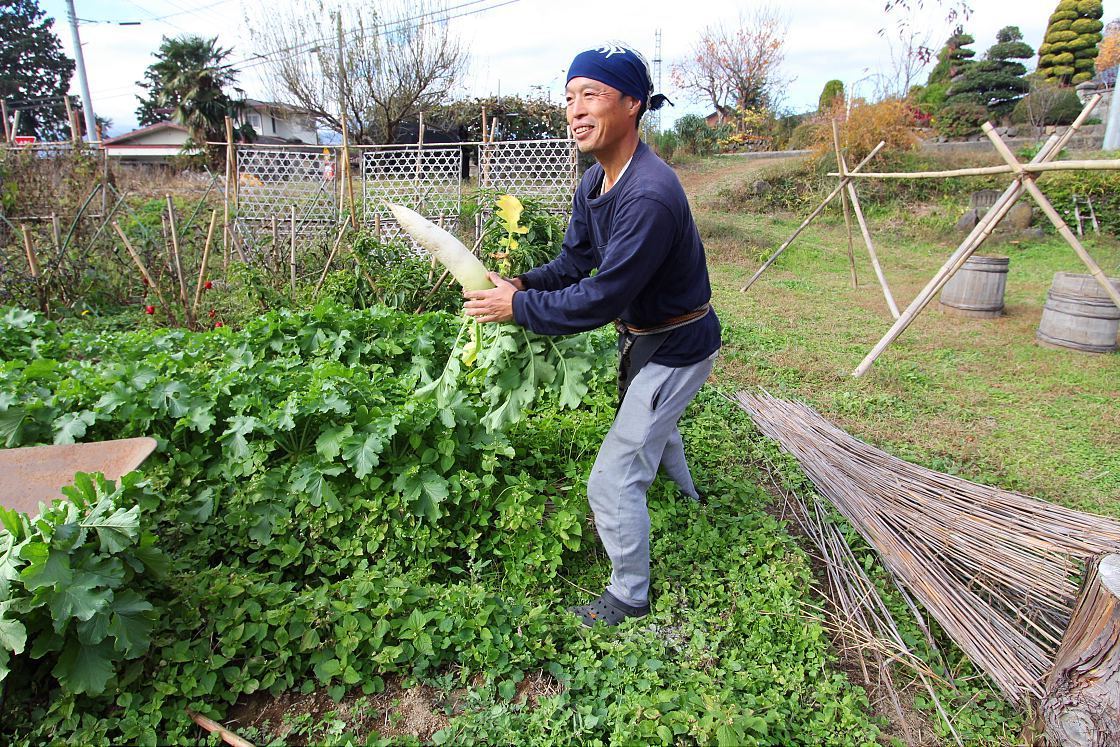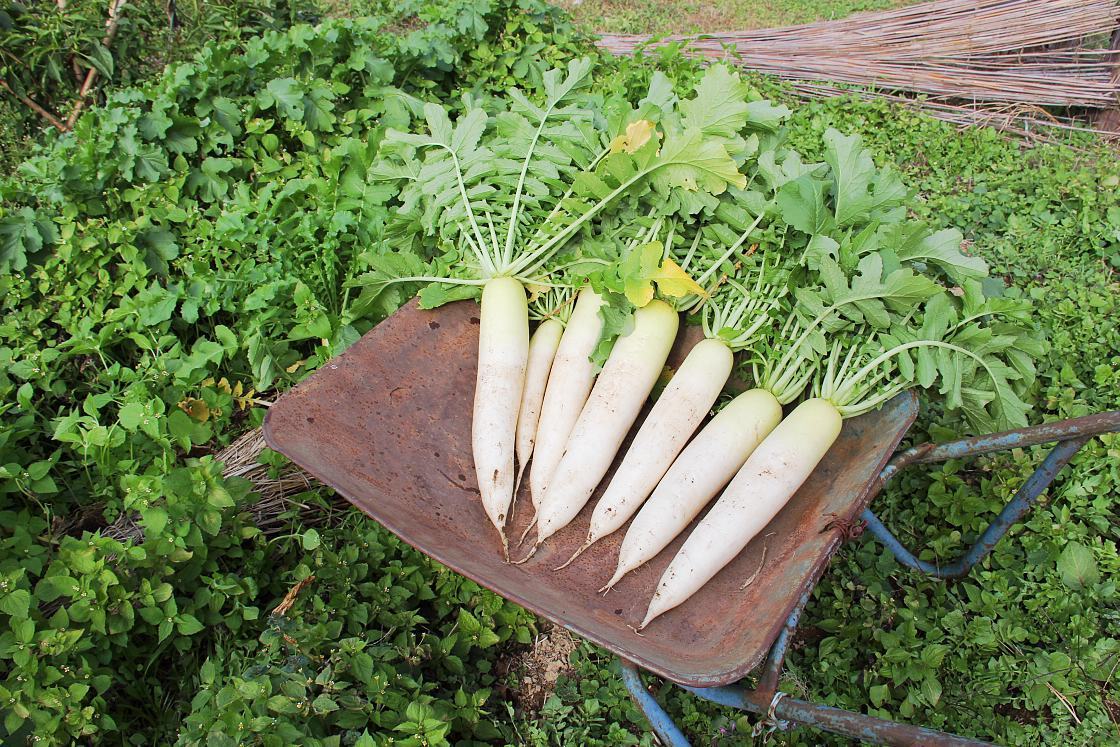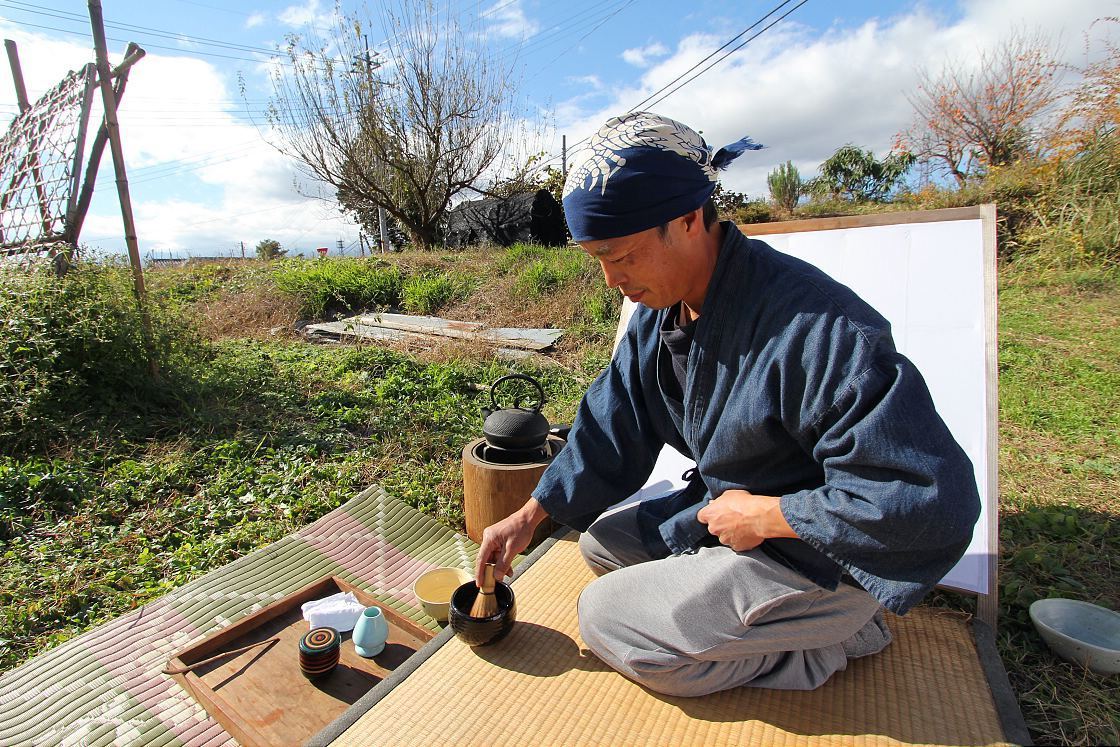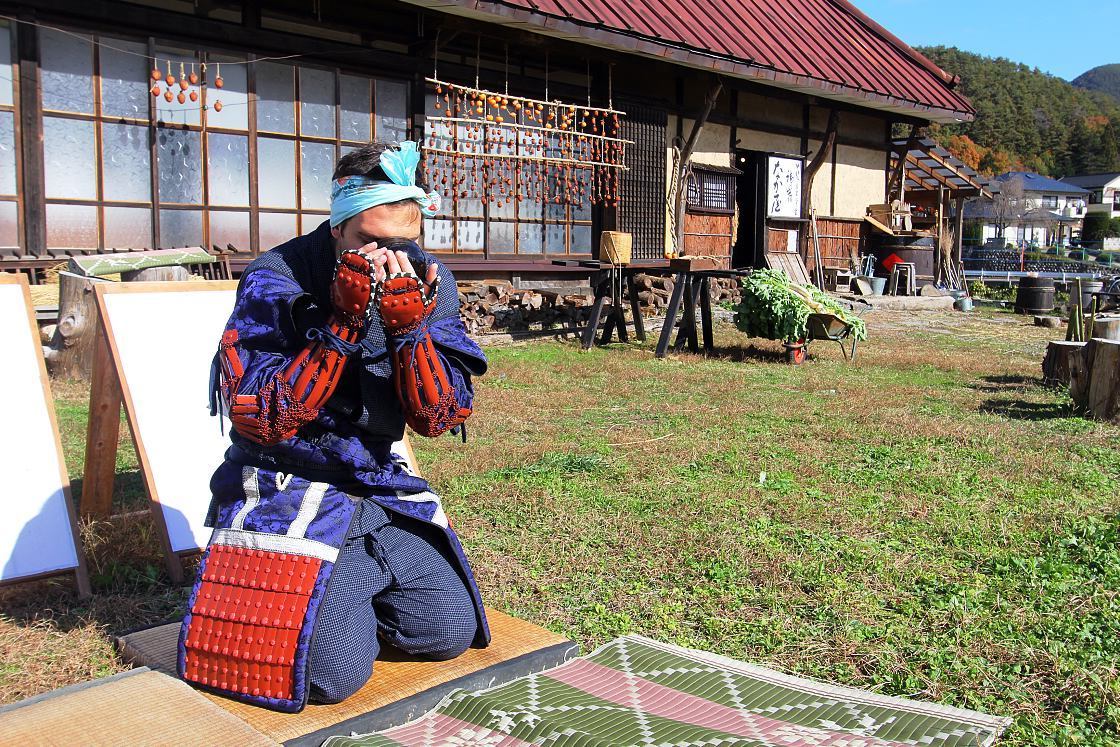 Following a fun-packed morning of rural activities, I had a little time to relax and breathe in the fresh countryside air before Ken san took me for a short walk down the road to Dollhouse Yushisha. The owner of this quirky, a-la-mode shop makes traditional Japanese puppets and dolls that visitors can play and interact with in a way that is rare elsewhere in Japan. The dollhouse also sells crafts such as pouches and bags, and makes for a perfect place to buy a souvenir.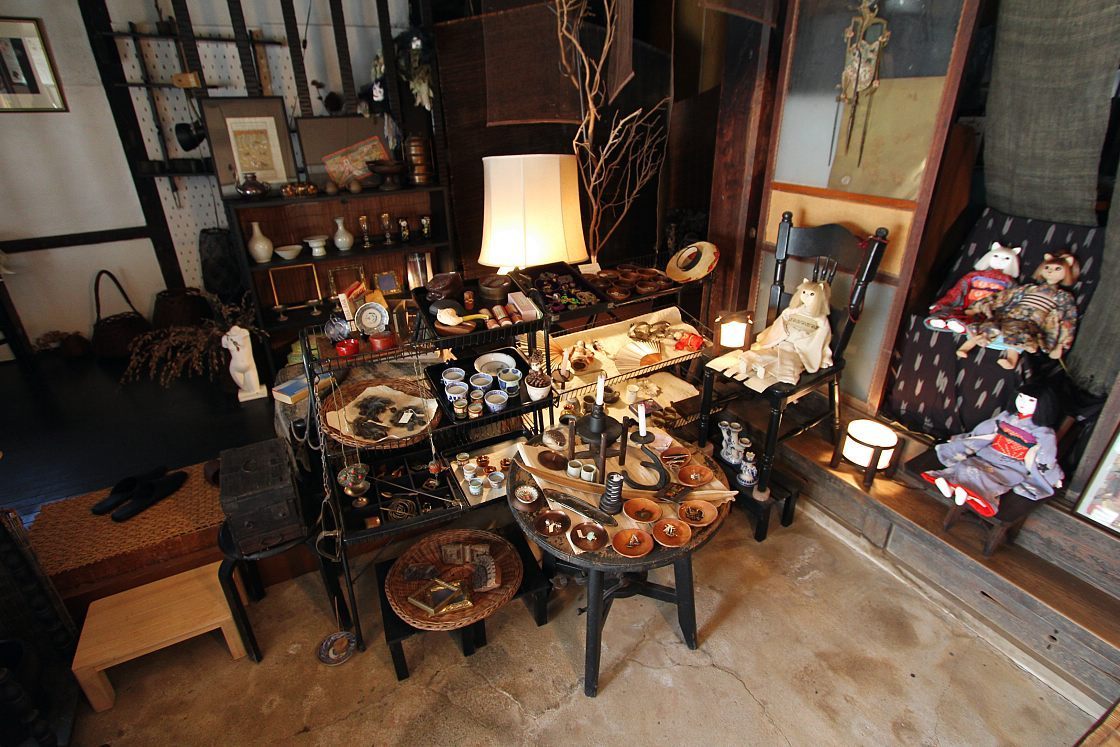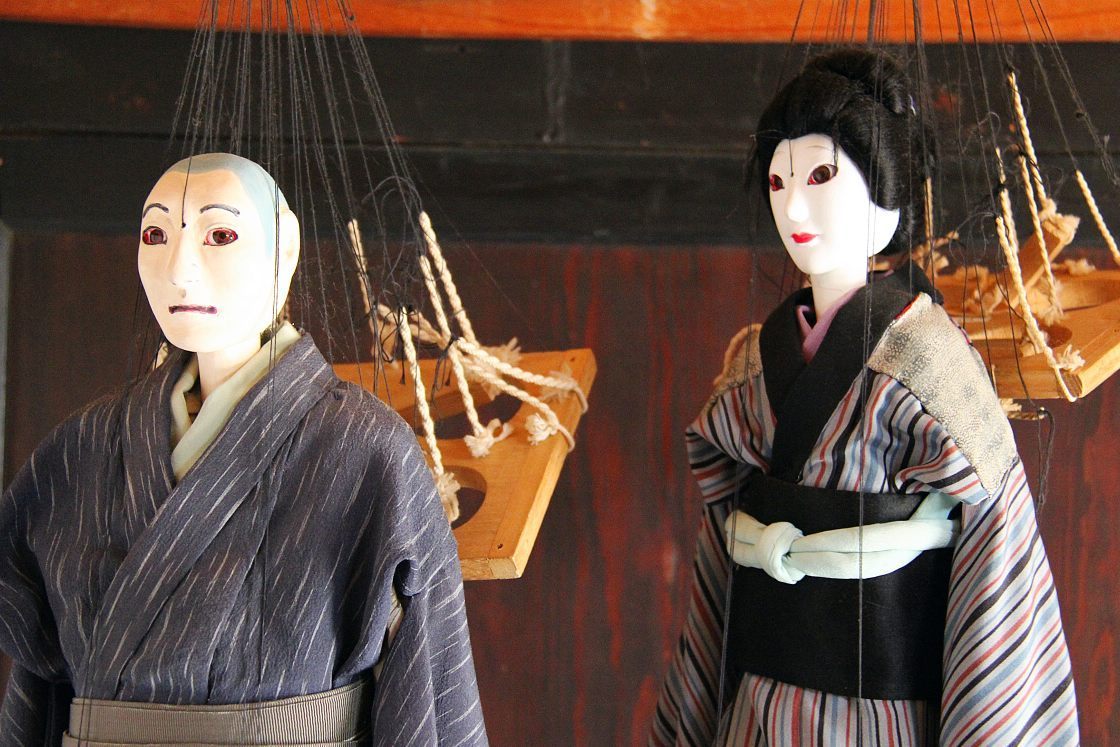 My time at Nakaya was now drawing to a close, but there was still time for one more activity before I had to bid farewell to this quaint countryside house. It was fast approaching lunch time, and Ken san emerged from the kitchen with a large wooden board, a ball of dough and a large knife. He began to teach me how to properly knead the dough, after which I was walked through the process of folding the dough and then chopping it to make soba noodles.
Japanese Soba noodles are made from buckwheat and remain a staple of the countryside, and after my work was done, Ken served up my freshly cut noodles accompanied with dashi (fish stock commonly taken with soba) and wasabi. This final, lunch time feast spelled a delicious end to my time at Nakaya, and shortly thereafter it was time for me to leave this incredible and quaint part of Japan.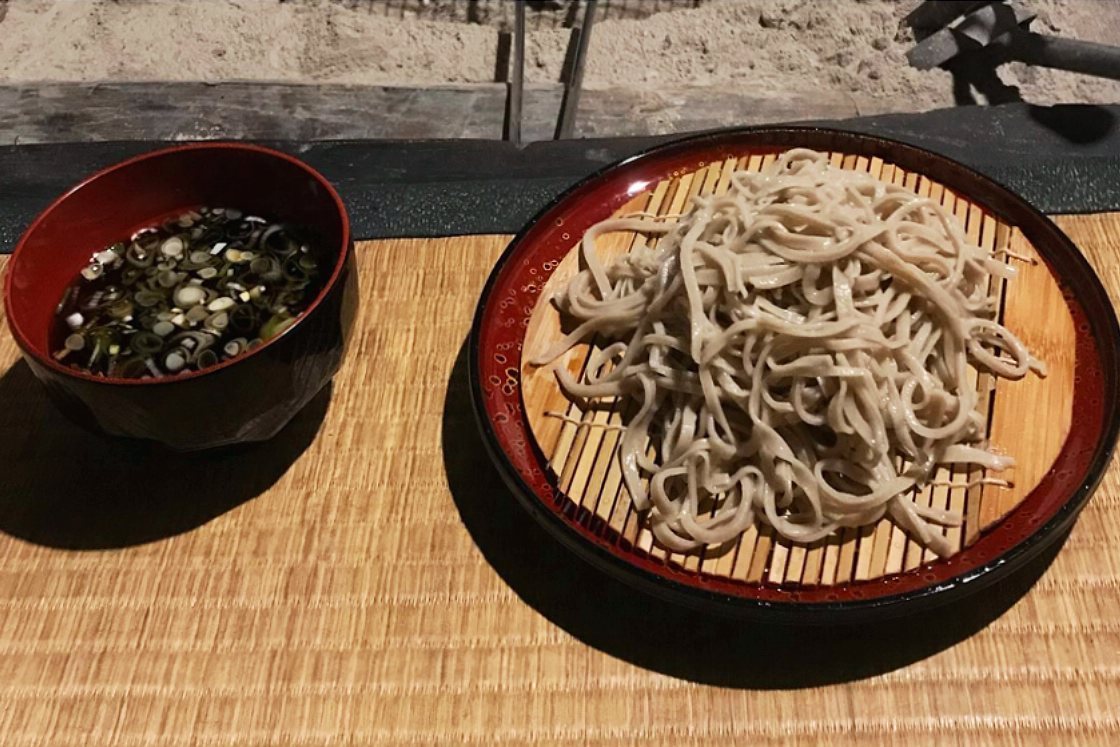 Access
By highway bus from central Tokyo
Take a highway bus from Busta Shinjuku bound for Okaya Station, and alight at Nagasaka Takane. The one way journey takes 140 minutes and costs around 2300 yen, with hourly departures.
By train from central Tokyo
From Shinjuku Station, take a limited express train on the JR Chuo Main Line to Kofu (3610 yen, 90 minutes, 2 trains/hour), and then transfer to a local train to Nagasaka Station (30 minutes, 580 yen, 2 trains/hour).
Nakaya provides free pick up and drop off services from these two access points, with the drive to Nakaya being around 20 minutes.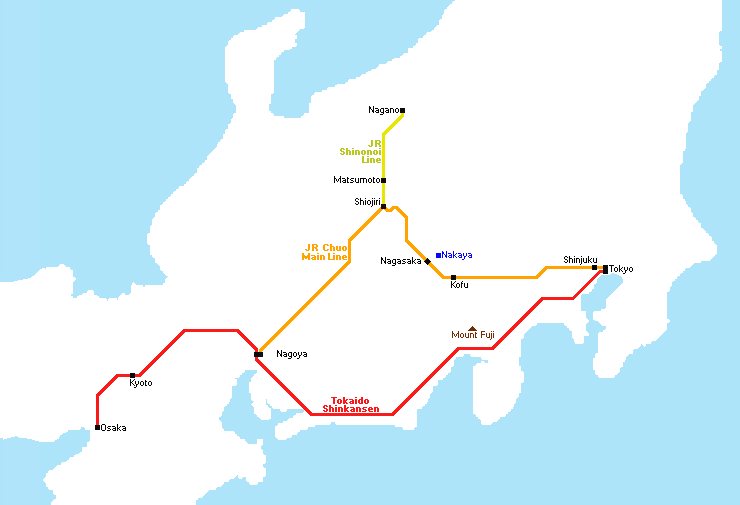 Links