Modern meets classic: an architecture tour around Tokyo Station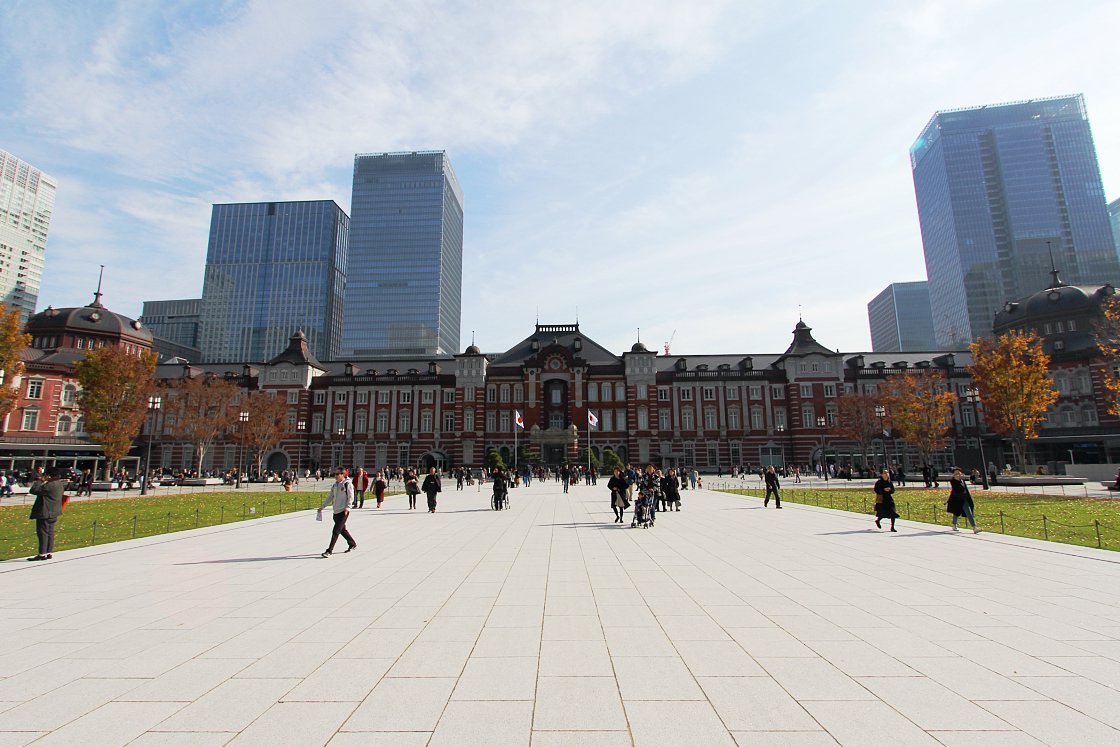 - Please participate in a questionnaire about Tokyo Station -
Tokyo is a city where old meets new in arguably more of a striking way than in any other city on earth. Exploring this huge, effervescent metropolis, one will find whole districts dedicated to purveying the most cutting edge gadgets, to troupes of dancing robots that perform sell-out shows, all travelable between via one of the world's most advanced train systems. Turn your head though and you'll see old merchant districts that retain their feudal era appearances, traditional crafts and culture, and temples with centuries-long histories.
Within Tokyo itself, nowhere is this balance of old and new more beautifully struck than in the districts that surround Tokyo Station. This is hardly surprising, as these districts represent Tokyo's first to emerge as the city grew out from a castle town to a metropolis. Today, signs of this evolution are all over the area, and can be explored by venturing just a short distance from Tokyo's most central transport hub, and I was going to do just that.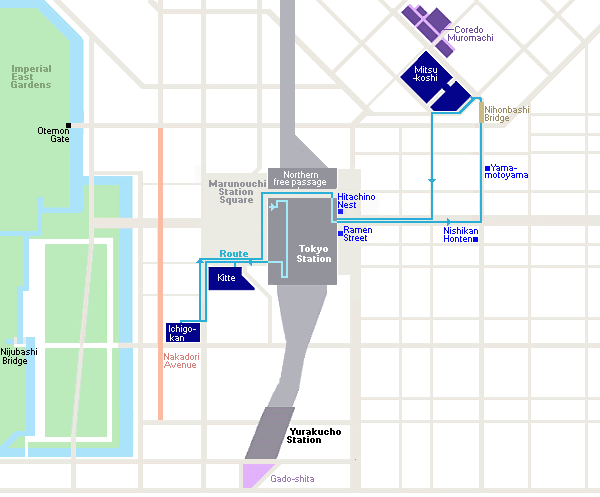 My first point of exploration was Tokyo Station itself, which embodies the mix of old and new more than perhaps any other Japanese train station. Today the station is a vital organ in Tokyo's vast arterial transport system, being where well over a dozen train lines meet including subways and shinkansen, as well as many bus lines and taxis. As interesting as the station's present however is its long and storied history.
Originally opening in 1914, Tokyo Station survived the devastating Great Kanto Earthquake of 1923 and then the ravages of World War II two decades later, however during the war the station's famous roof was badly damaged. The roof was replaced afterwards with a new one of a different style, and the station continued throughout the century as one of Japan's premier transport hubs.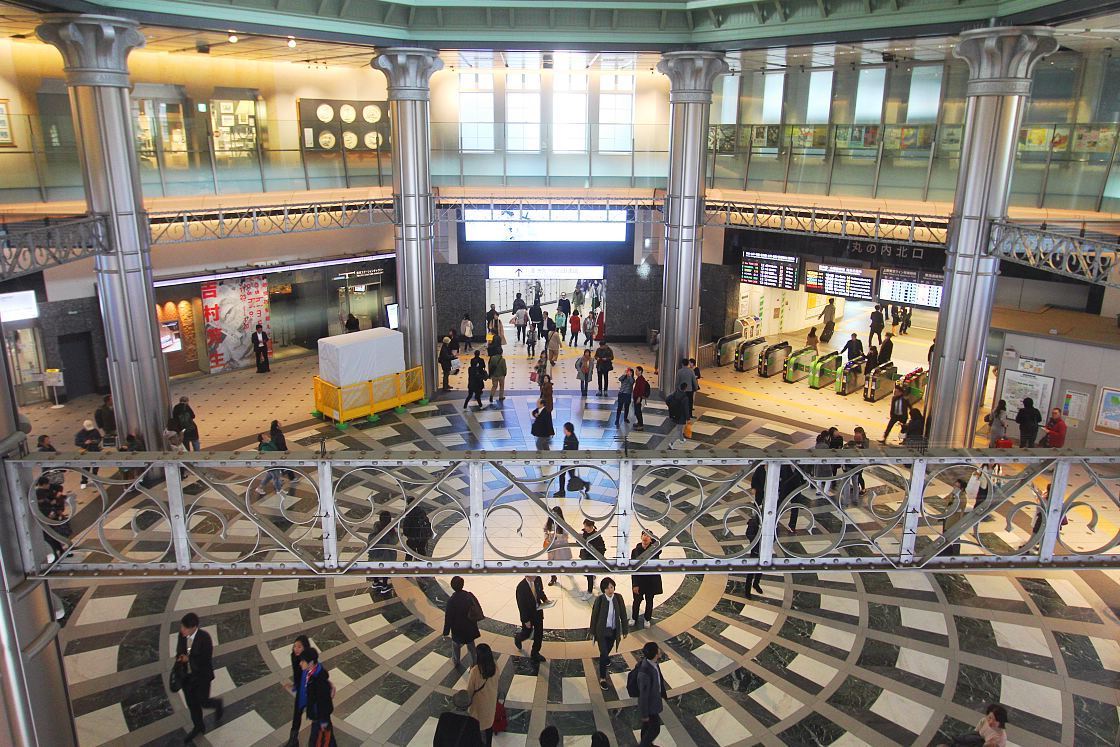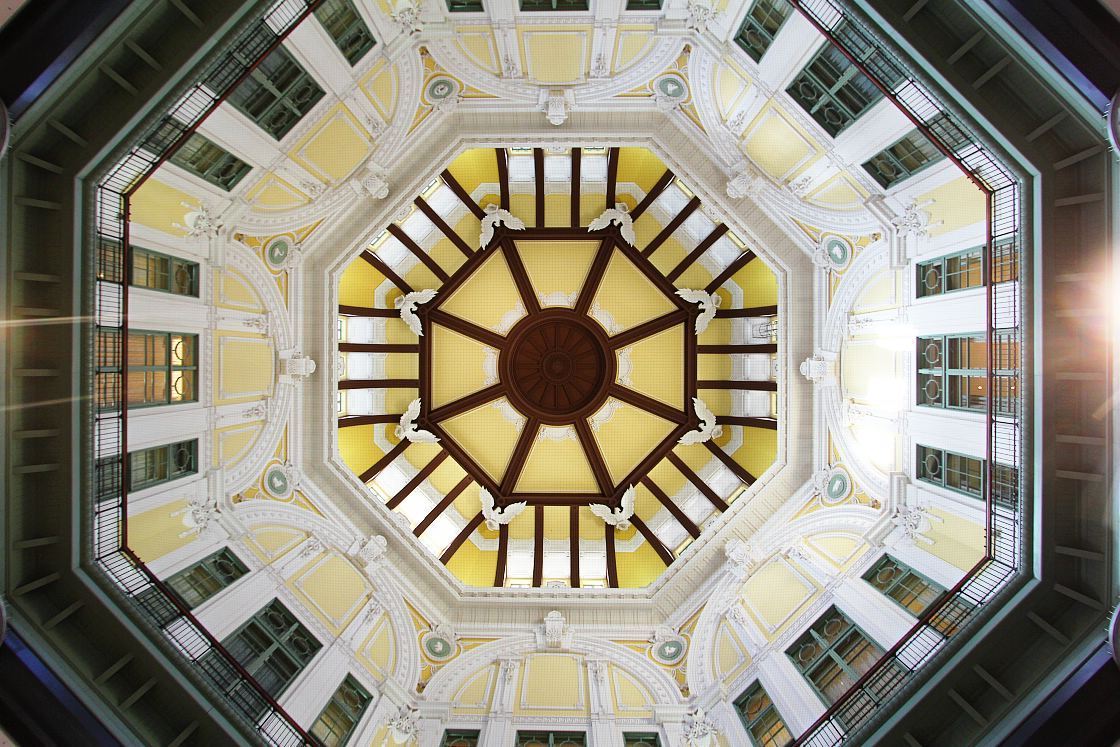 It was in 2003 that Tokyo Station was designated as an important cultural property of Japan, and shortly thereafter work to restore the station's old roof on the Marunouchi Station Building began, to be eventually completed in 2012. Following other developments including the recent completion of the Marunouchi Station Square outside the iconic station building, the station now stands in all its former glory as a true national icon.
The roof rebuilding aside, the station retains a few historical features including some of the original brick walls and girders, as well as an original pillar on one of the train platforms that dates back to the station's early days and makes for a great find for those willing to search it out.
Knowing all these things beforehand made my exploration of Tokyo Station immensely interesting, and I thoroughly enjoyed wandering around and taking in the relics of the past. Highly recommended for travelers interested in history, an old meets new walk around the station is a great idea for those transferring here.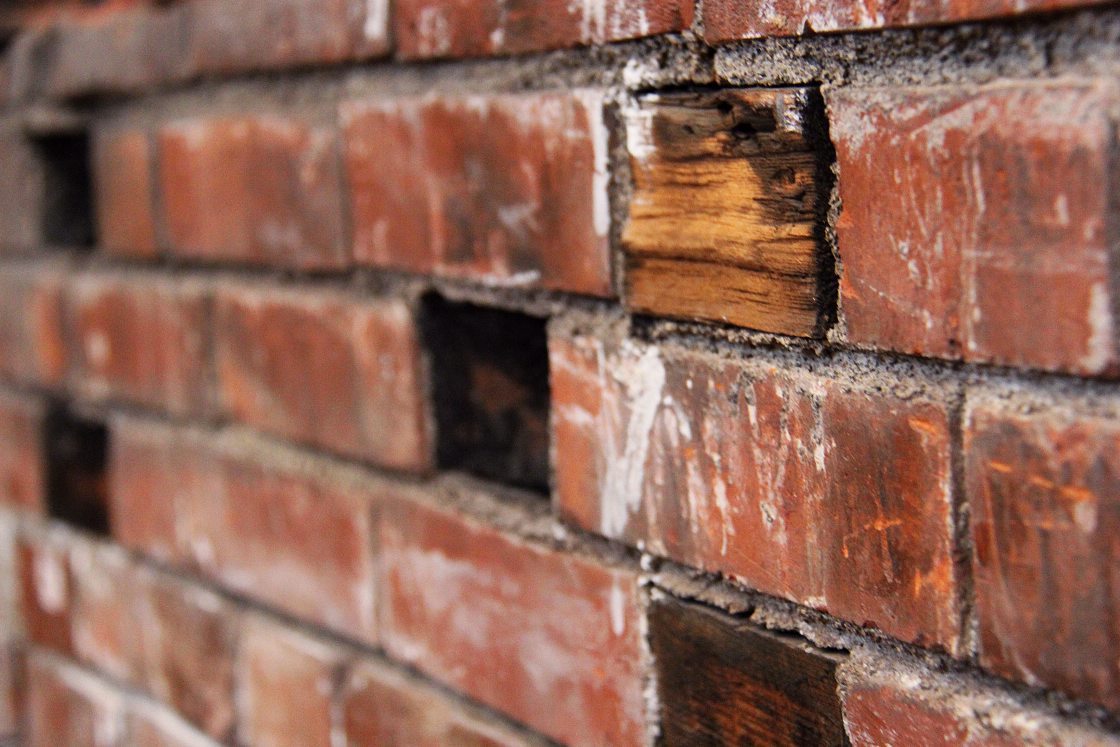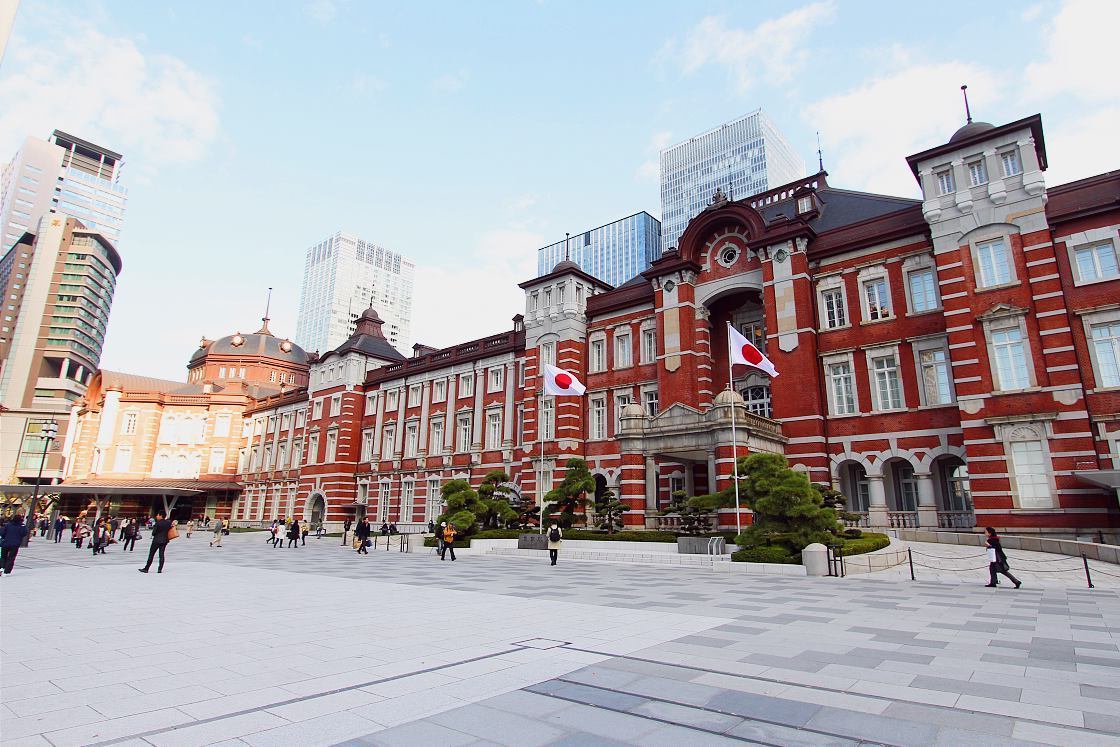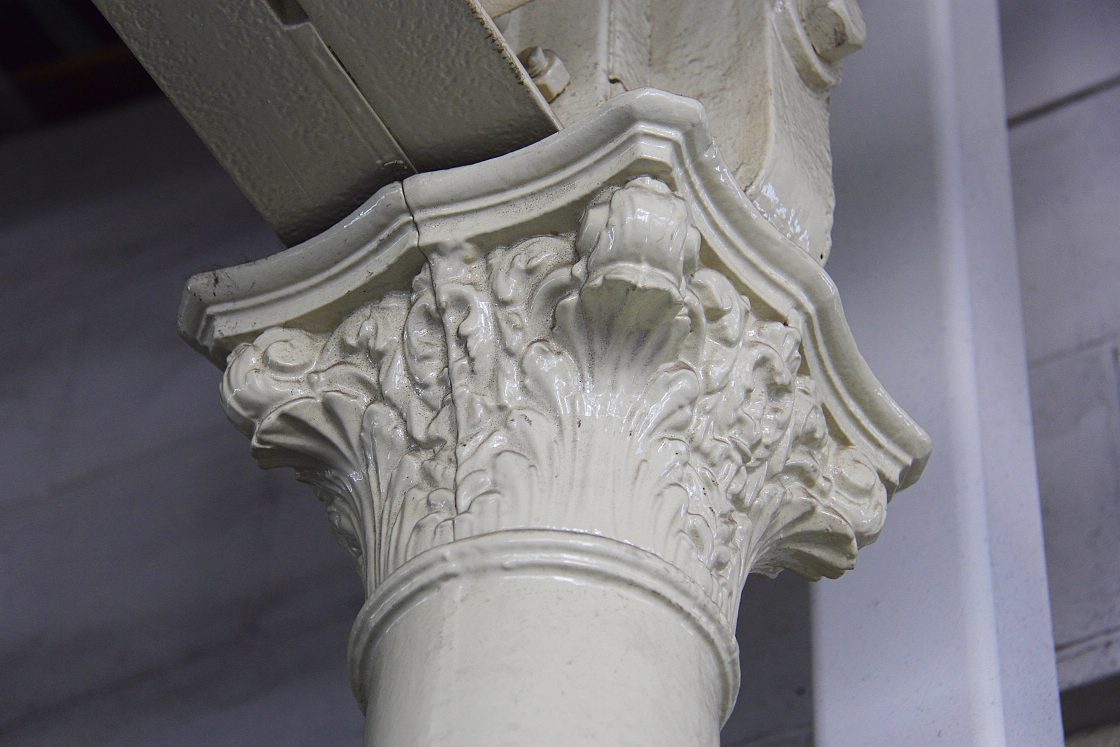 Exhilarated after my exploration of the station, I made the very short walk from the Marunouchi Station Building to Kitte, another complex in the area where old meets new in a striking way. This interesting complex is comprised of the old post office building, out from which a sleek, modern skyscraper rises into the sky.
The building still serves as Tokyo's central post office, but today the complex also houses a stylish mall with a multitude of fashionable shops and restaurants. After looking in on the busy post office, I took pleasure in sauntering around the beautiful mall, and on the upper levels I came across the old post master's office, which, remaining elegantly decorated in dark wood, today serves as a work and relaxation space for the public.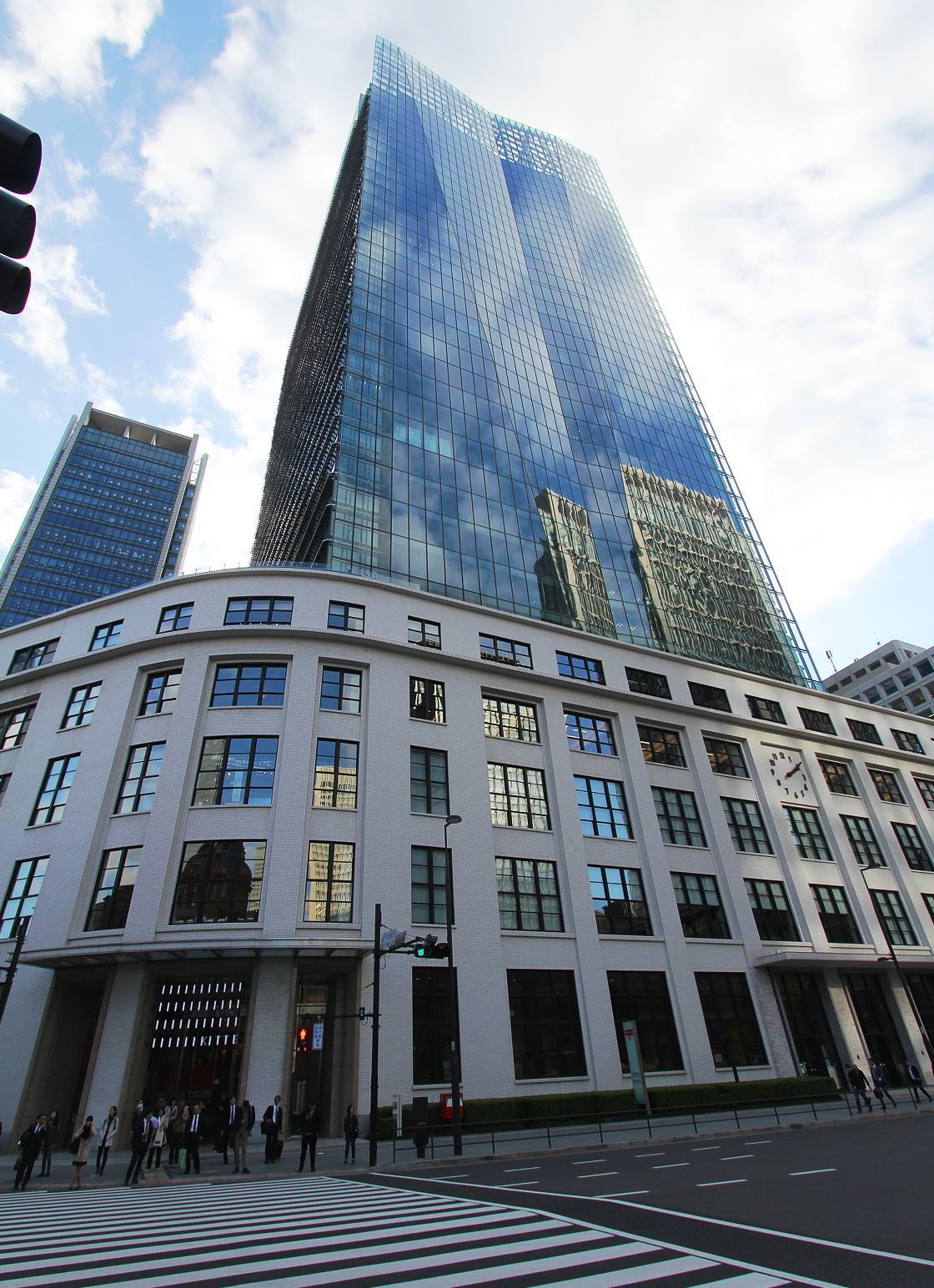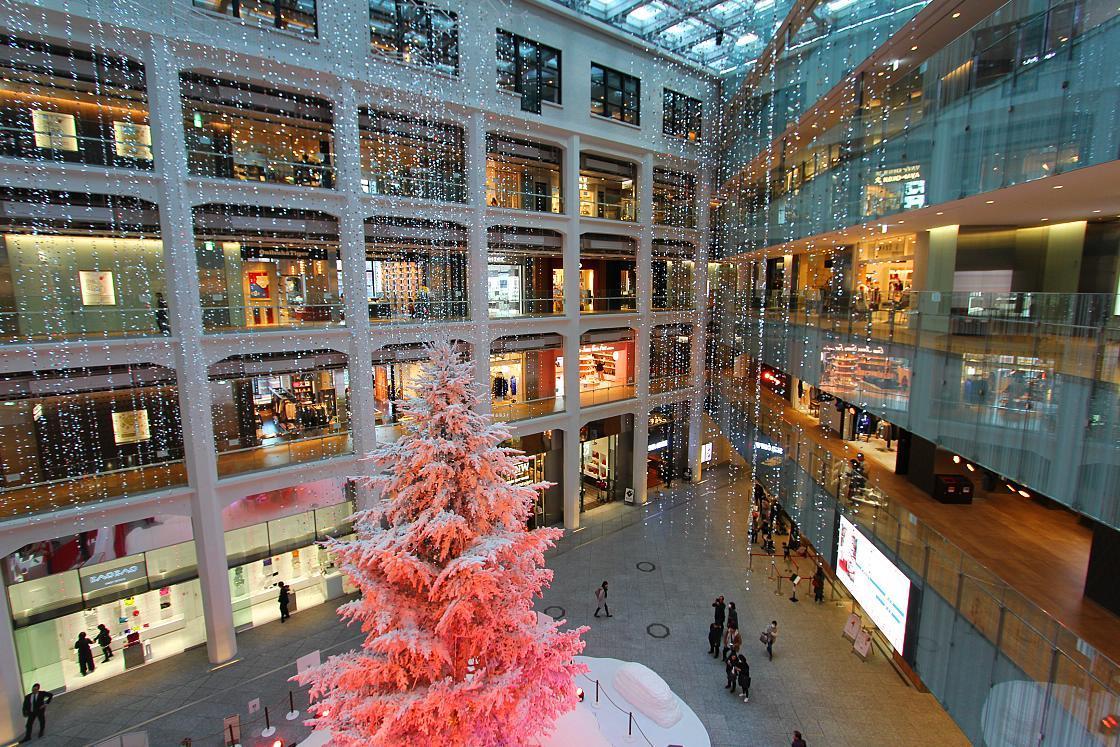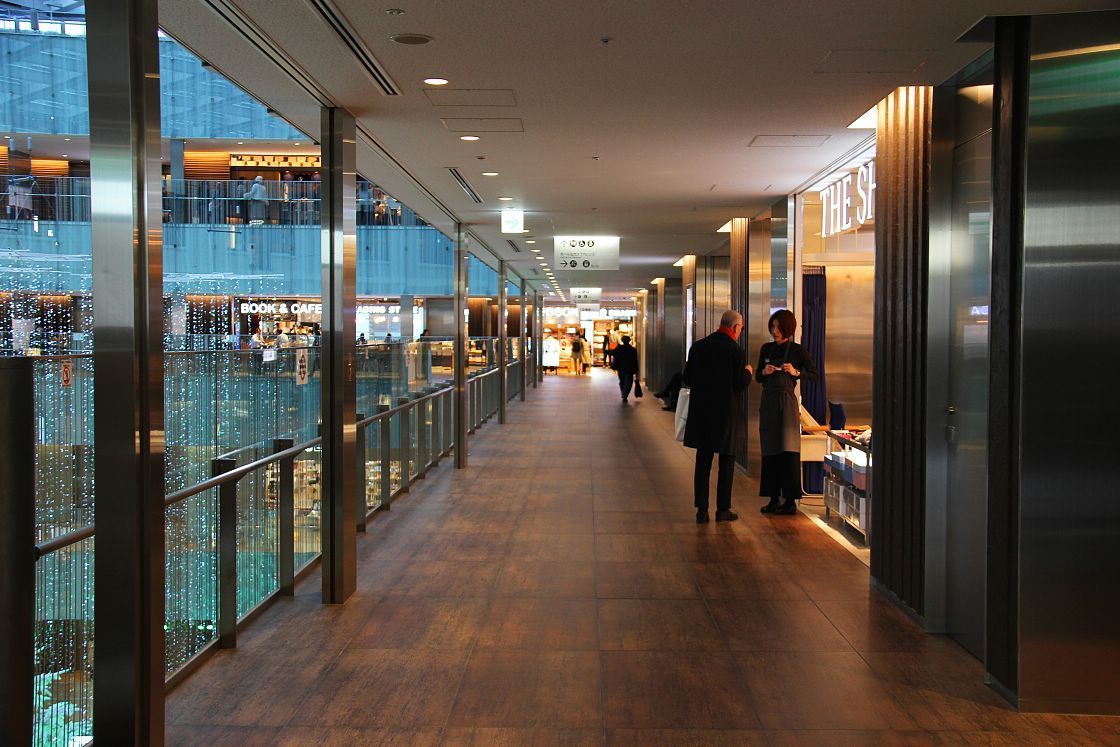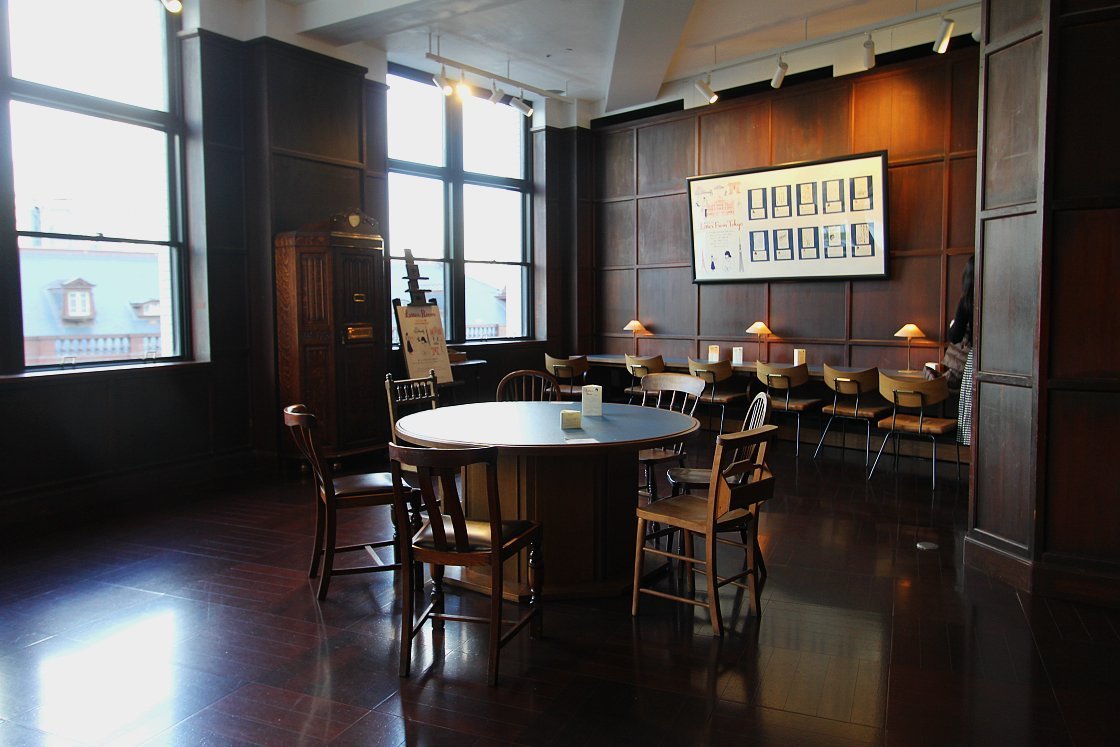 Next up on my old meets new tour of the area, I headed over to the Mitsubishi Ichigokan Museum. The red-brick building was originally built in 1894 by the Mitsubishi Company as the first western style office building in the area. Following its eventual demolition, the building was reconstructed in its former glory and today is open to the public as a museum with a focus on Western art.
I enjoyed walking through the elegant museum, taking in the extensive selection of art that was on display, interrupted only by nice views of the surroundings from the windows at various points in the museum.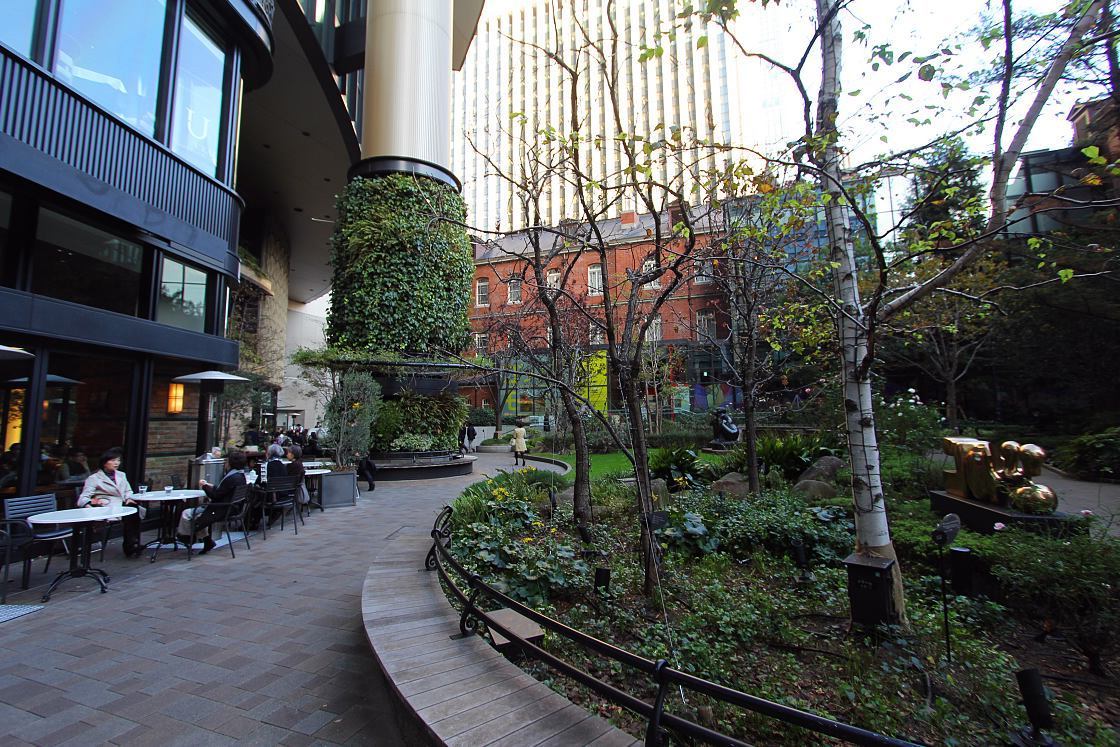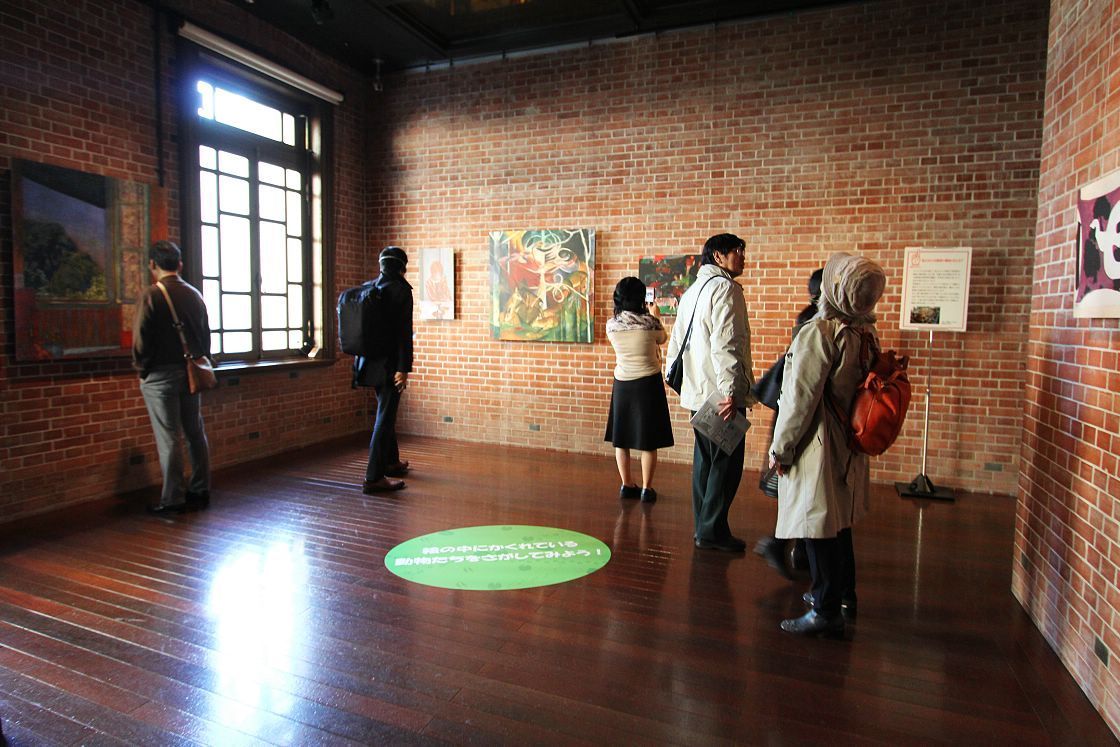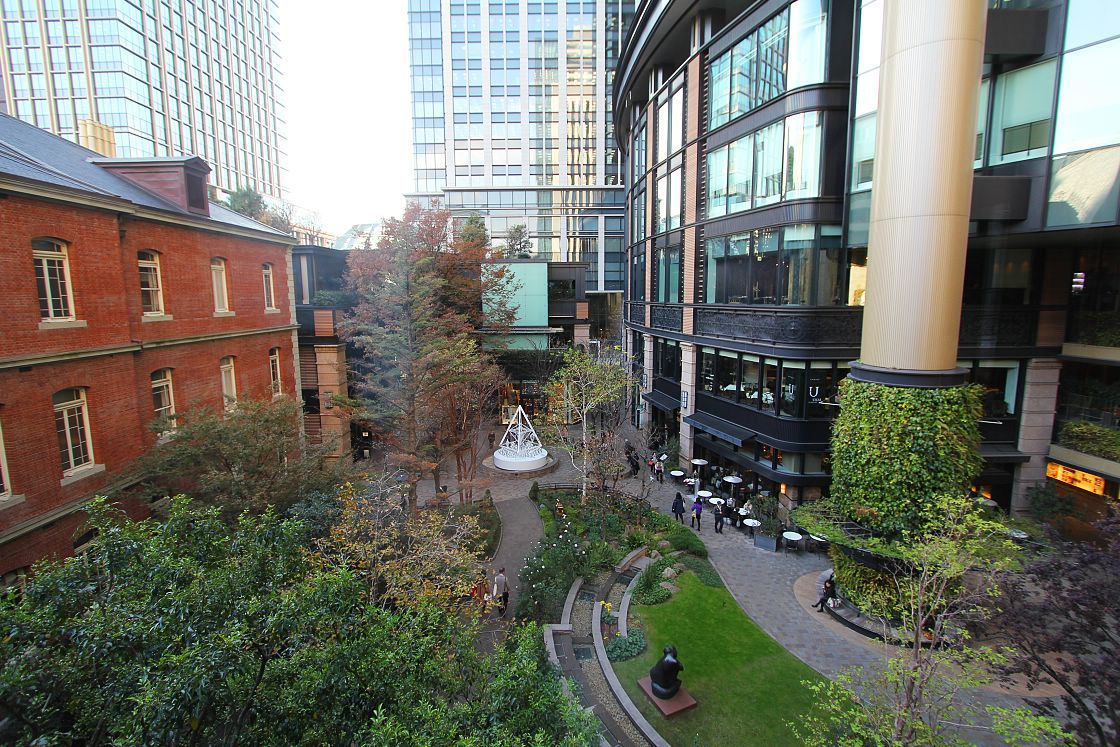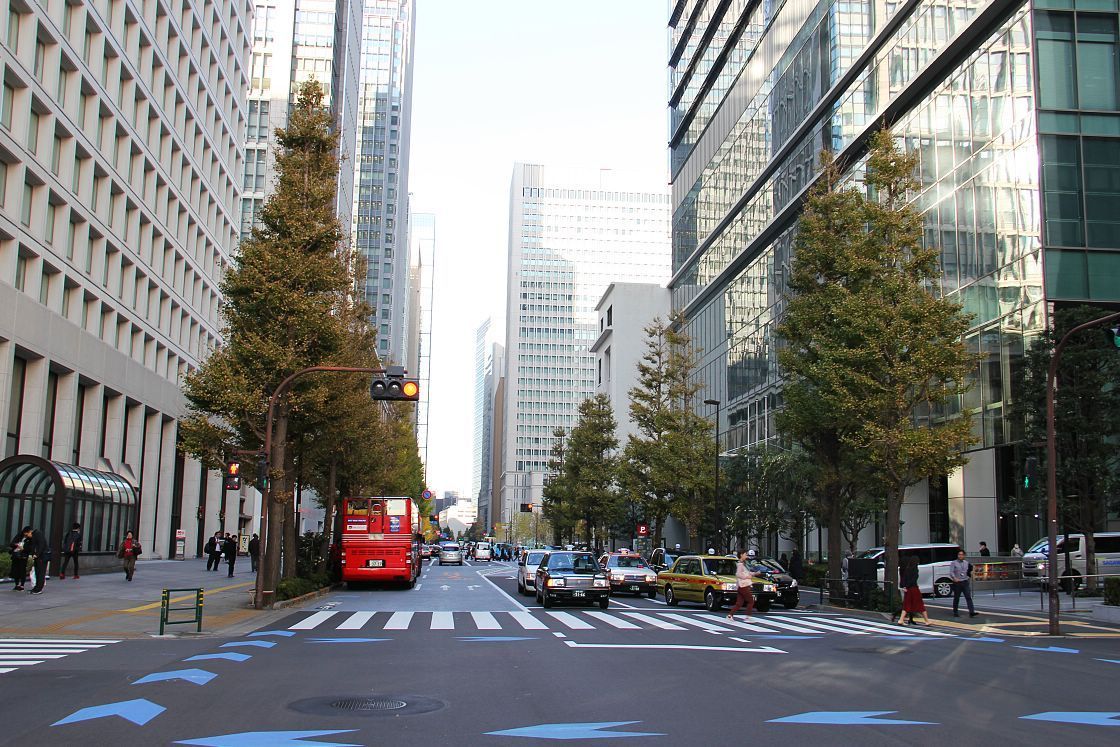 To complete my journey, I walked around 15 minutes northeast of Tokyo Station to the Nihonbashi area, where I came to the iconic Mitsukoshi Department Store. Mitsukoshi was originally a merchant house founded as Echigoya (越後屋) in 1673. In 1904, they changed their name to Mitsukoshi Gofukuten Co., Ltd., and in 1928 became Mitsukoshi Co., Ltd. In 1935, the company opened Japan's first department store which is still housed in the impressive original seven-story stone building. A true Japanese institution with a long and important history, the store today remains shopper's paradise and sells some of the most a-la-mode fashion to be found in Tokyo, some of which is decidedly high end.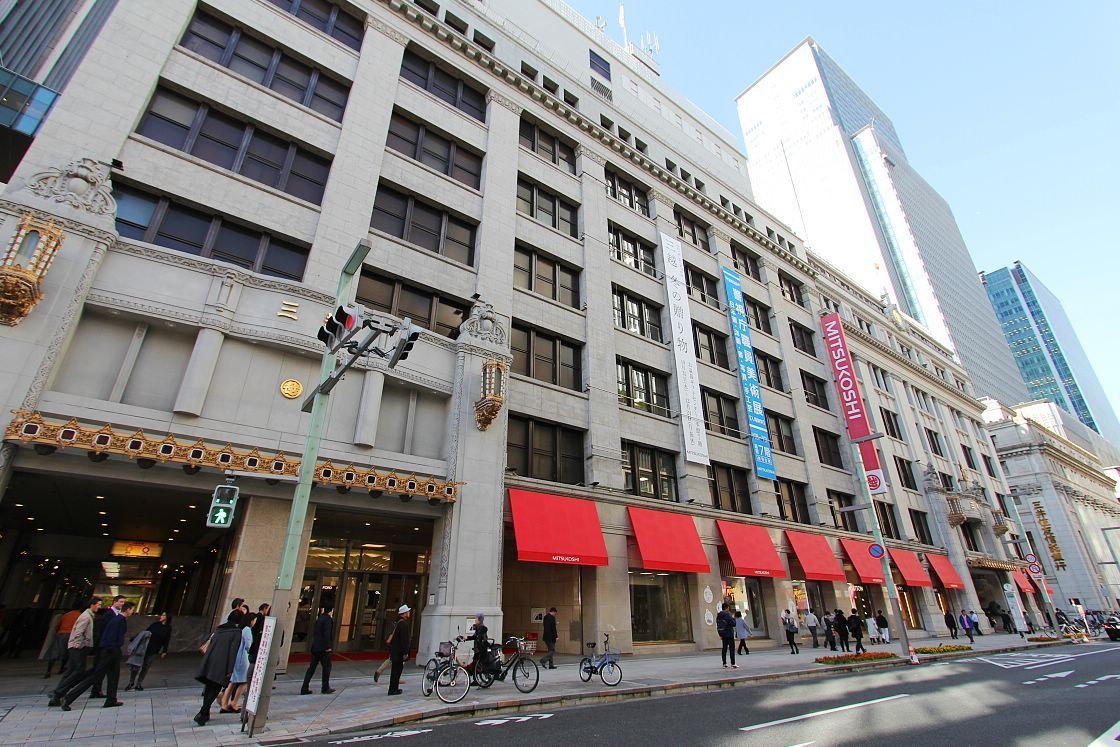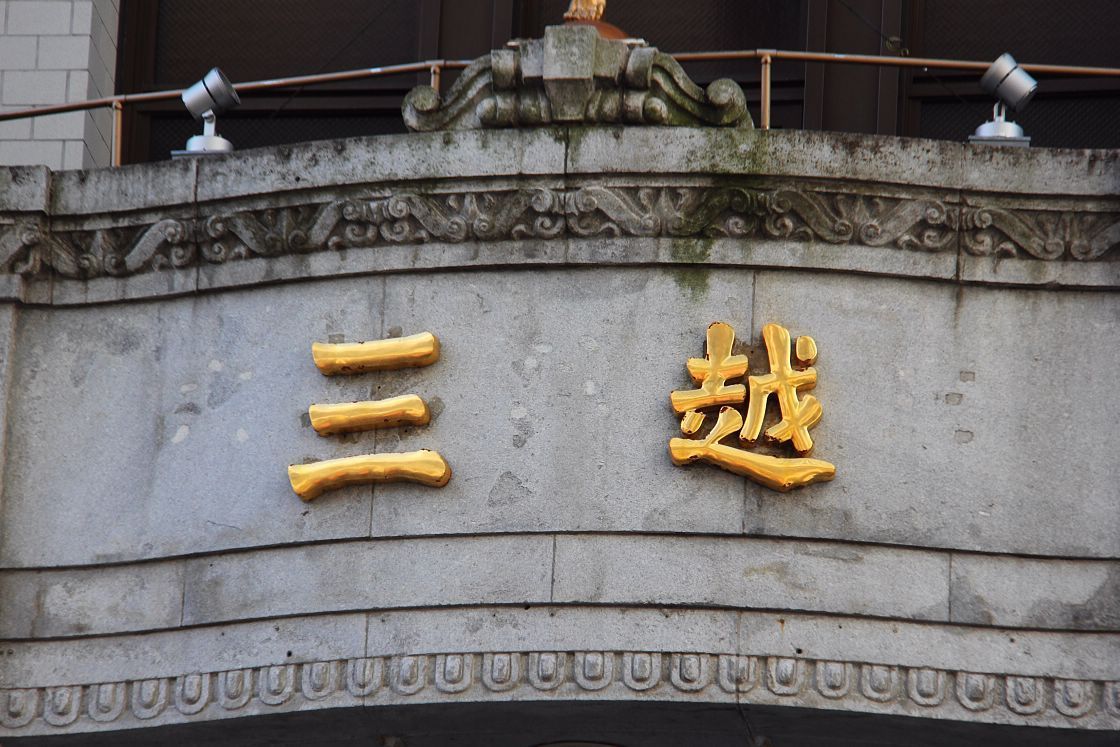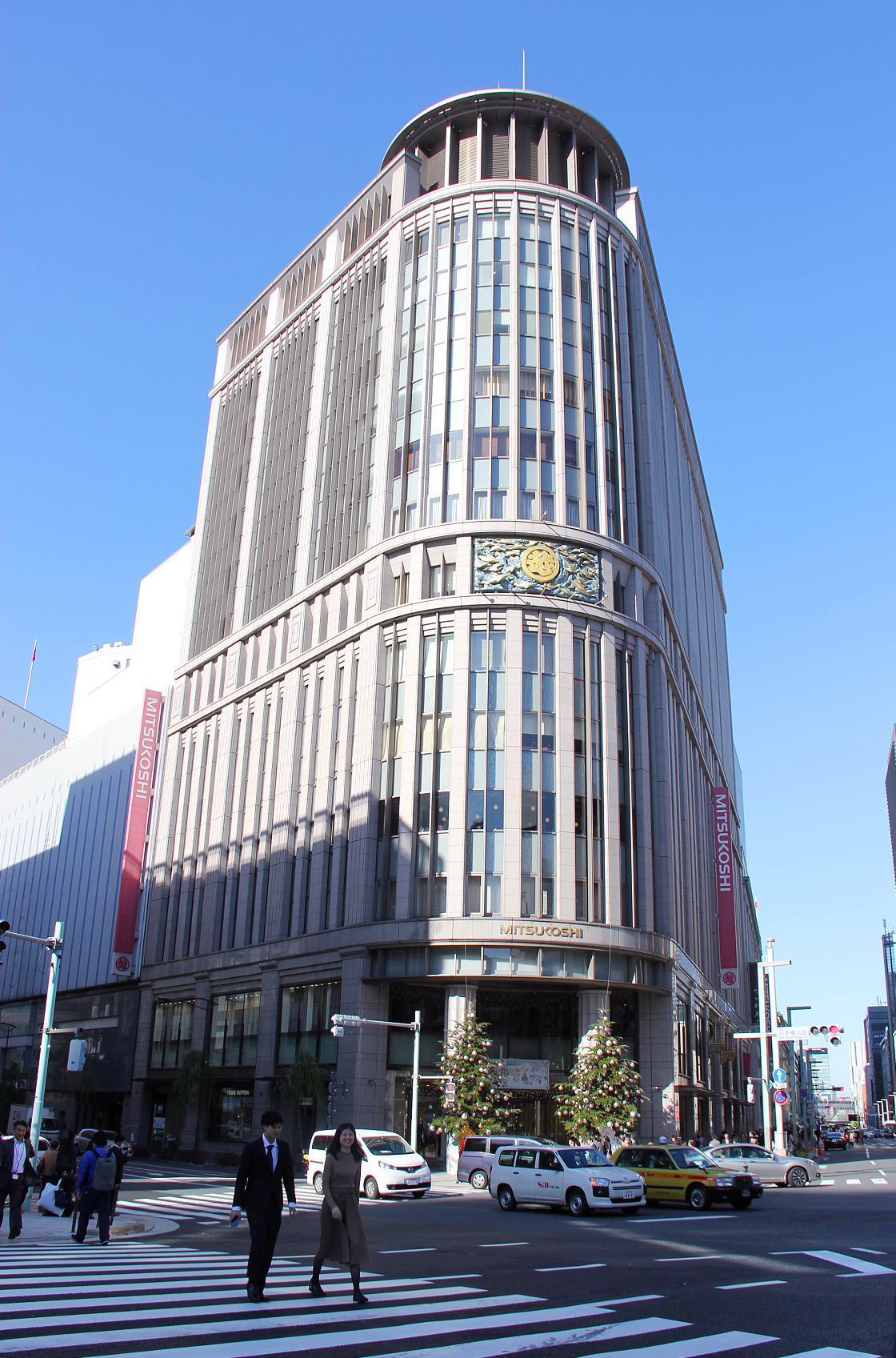 Links