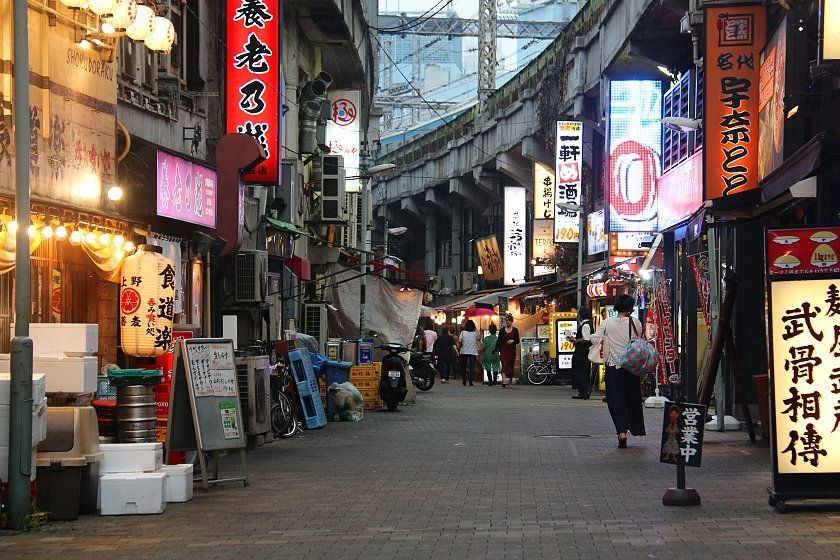 It's once again time for an installment of Craft Beer Japan, the series in which we journey to different parts of Japan to discover the delights on offer for craft beer lovers. Since the mid-1990s when the relaxation of brewing laws allowed for the emergence of regional microbreweries, craft beer has seen a surge in popularity and continues to find new fans at every tap.
For this installment, we take a beery tour of Ueno and nearby neighborhoods in northern Tokyo. Craft beer havens like Shibuya or Shimokitazawa, which we've covered in past installments, are commonly synonymous with an aura of hipness, and play host to droves of young fashionista types wearing all the latest trends.
In contrast, Ueno's charm lies in its astir, food stall-lined shopping streets and smoky, yakitoriya filled network of lanes that criss-cross under the train tracks. Add to Ueno's character the fact that these smoky streets are home to an impressive selection of craft beer spots, and you have an area that promises visitors plenty of good times.
My plan for today's beery tour was to predominantly stick around Ueno. However, on the way to this famous neighborhood, I made a stop at nearby Kita-Senju Station to check out a bar and bottle shop that is well renowned in these parts. Beer Ma, which is just a couple of minutes' walk from the station, offers a dizzying selection of some 1500 craft beer varieties from Japan and abroad, including ten rotating beers on tap.
A great aspect of this bar is that patrons who wish to forego the taps in favor of scouring the fridges for canned and bottled rare gems, can drink their finds in the bar for an additional 100 yen opening fee per drink. Despite the selection proving positively alluring upon inspection of the huge fridges that line the walls in the back of the establishment, I opted for the on-tap Firestone Walker Lager to start the day.
The beer turned out to be delicious with a soft tang and slight fizz, and I took the time to appreciate the fact that I could be offered such a good-quality, and not overly well-known, Californian craft beer here in Tokyo.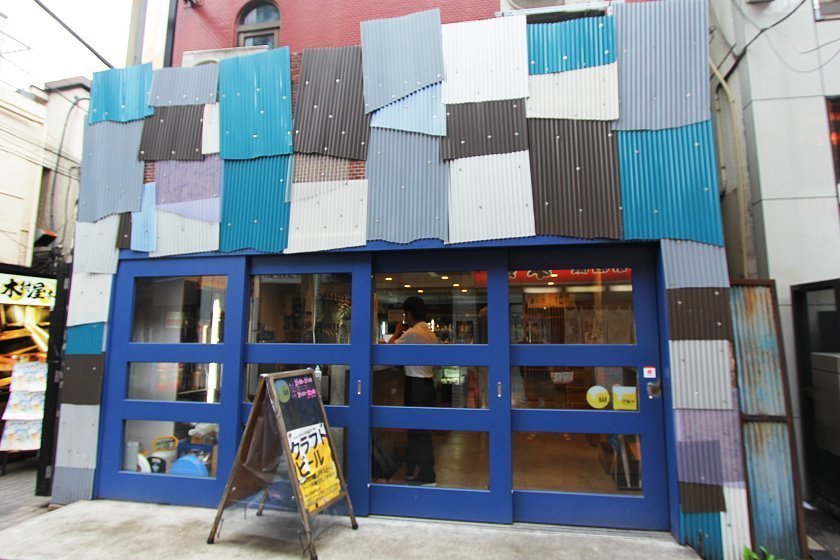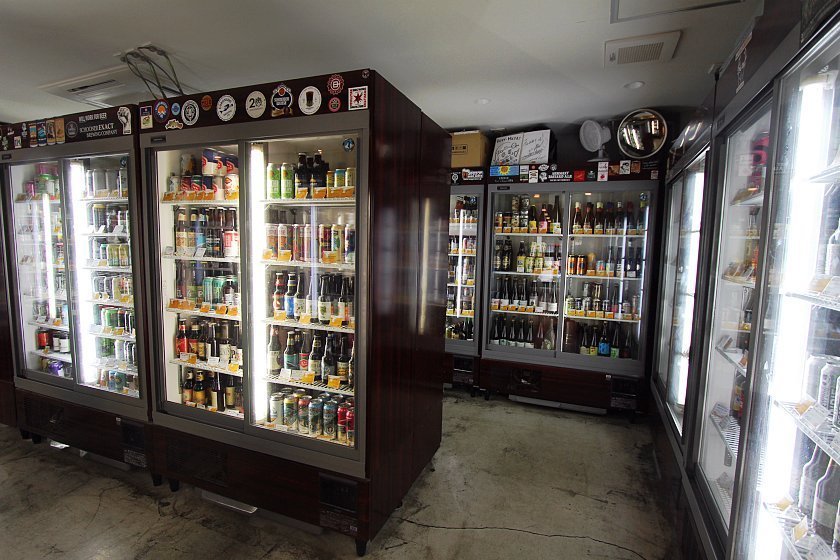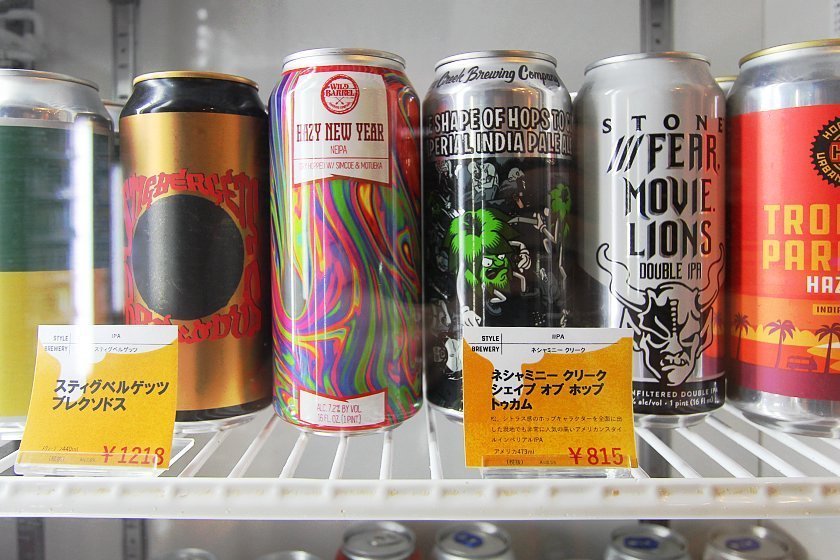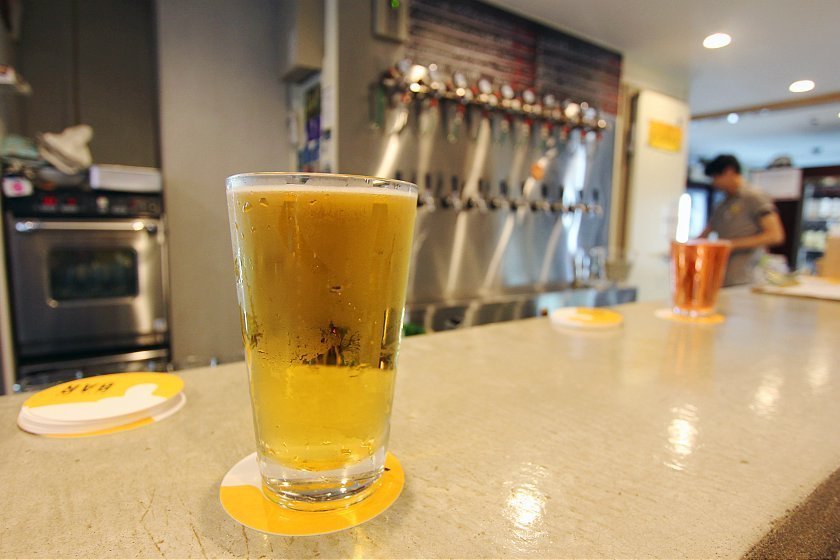 After whetting my whistle at Beer Ma, I wandered back to Kita-Senju Station and then took a 9 minute ride on the Hibiya subway line to Ueno. By now the sky had become ominously dark as a thick, grey blanket of cloud hovered above the city, seemingly ready to dump a shower at any second and drench those complacent enough to have come out without an umbrella during the height of Japan's rainy season. Upon arriving at Ueno Station, I made the short shuffle over to the next establishment on today's hit list.
Towa is a bar unlike any I've had the pleasure of visiting before, fusing craft beer with Japanese soba. Here visitors can enjoy one of 13 excellent craft beers from across Japan while slurping down a bowl of the traditional Japanese noodles, all the while soaking up the relaxed atmosphere created by the no-frills, traditional interior.
After perusing the menu for a little while, I decided on a lunch set of soba to be washed down with one of my all-time favorites, the weizen from Hida Takayama Beer. I found that this interesting combination of buckwheat and beer works, with the delicate flavor of the soba working harmoniously with the complexities of the craft beer!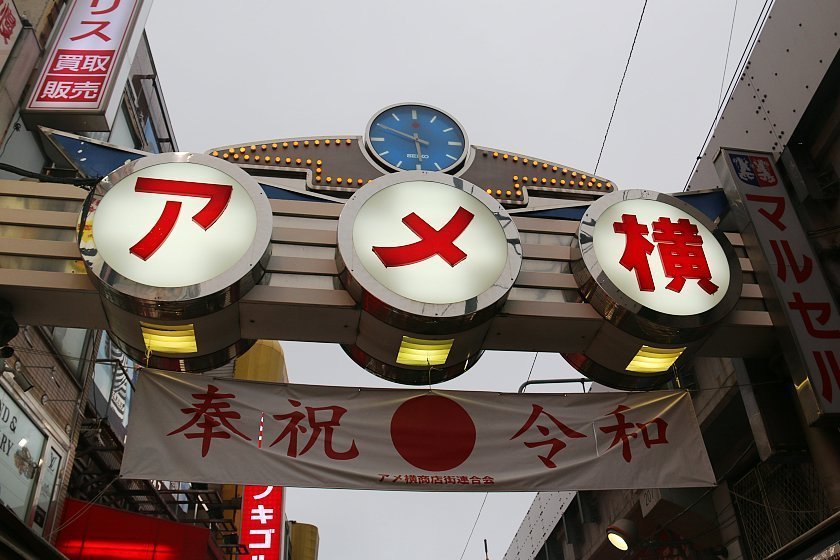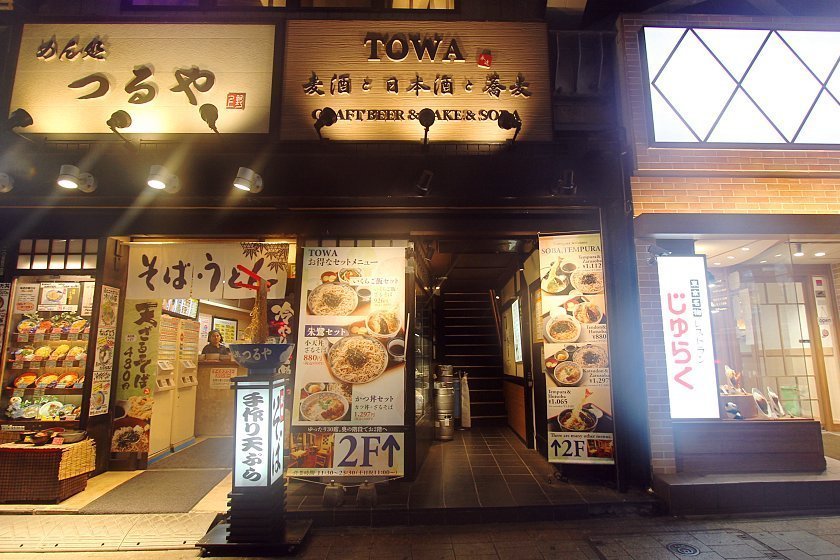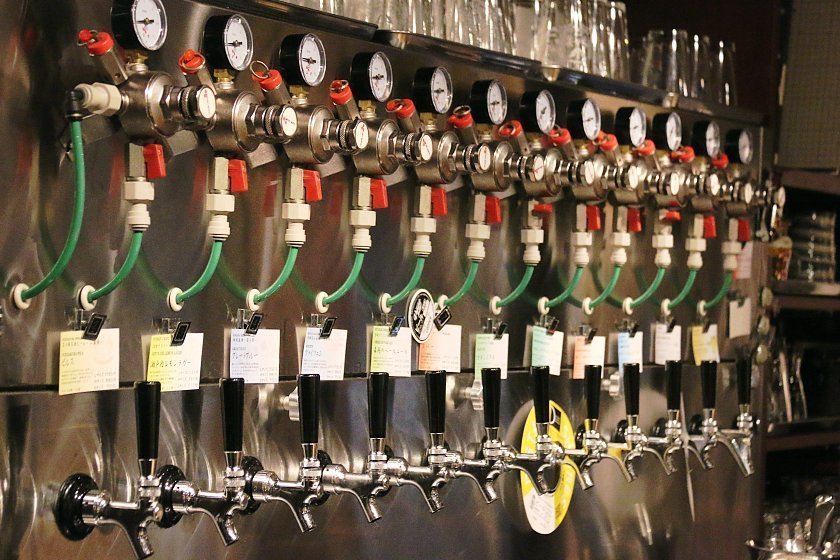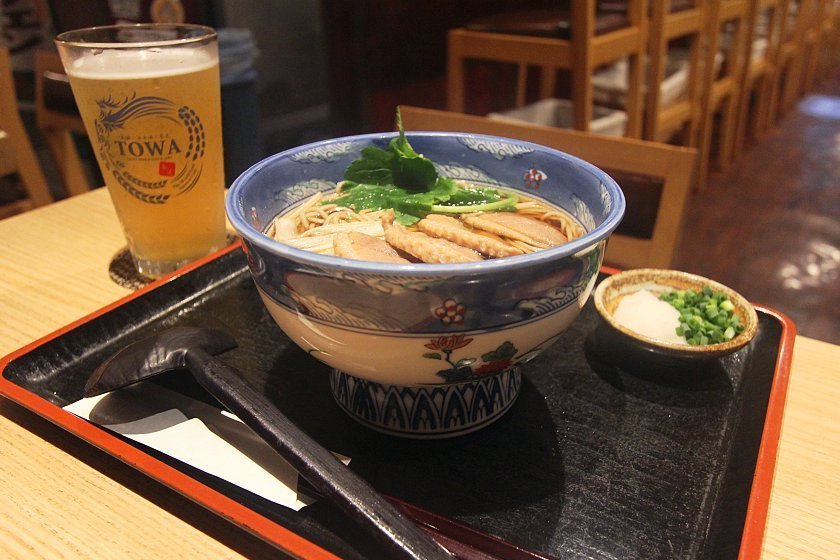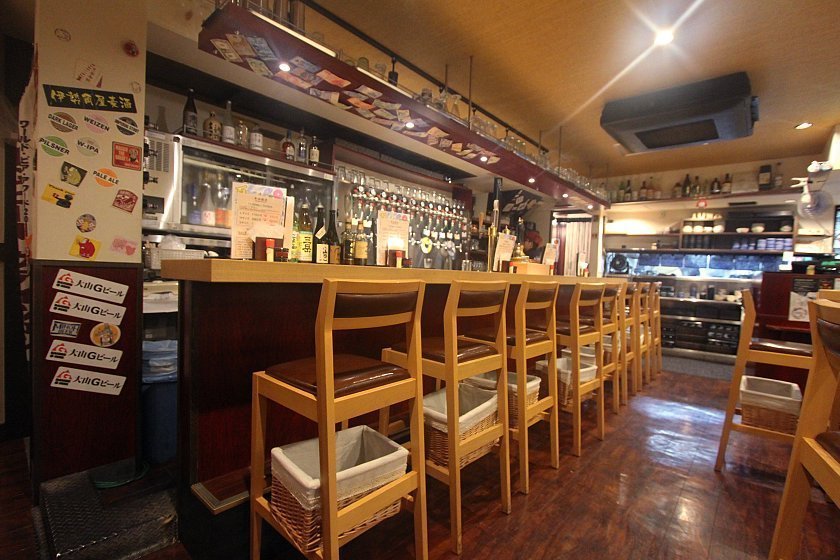 Back outside, night had arrived early as the stodgy rainclouds prematurely swallowed the sunlight, and the streets of Ueno were transformed into a blurry hodgepodge of bright lights and floating umbrellas. The weather seemed only to intensify the electric atmosphere along the alleys, and thick fumes of succulence continued to perpetually pour out from yakitoriya and street stalls as vendors squawked out to prospective customers against the pitter patter of the rain hitting the paved ground.
I walked south along Ueno's famous Ame Yokocho (lit. "Candy Alley") continuing further another five minutes until I arrived near Okachimachi Station. Adjacent to the station stands Beer Bar Marumaru Okachimachi, another of northern Tokyo's craft beer hot spots, that specializes in beer from Shizuoka Prefecture, and compliments the brews with a selection of Italian-style cooking made using fresh ingredients from the countryside.
After soaking up the warming ambience of this place, I opted to try the Kumazawa Shonan Beer Juicy Orange brew, which, as the name suggests, uses citrus to give the beer a light, zesty flavor that is perfect to welcome the summer. Sipping the beer and crunching on some garlic bread that I ordered to accompany it, my imagination was filled with images of sunshine that contrasted greatly with the conditions outside.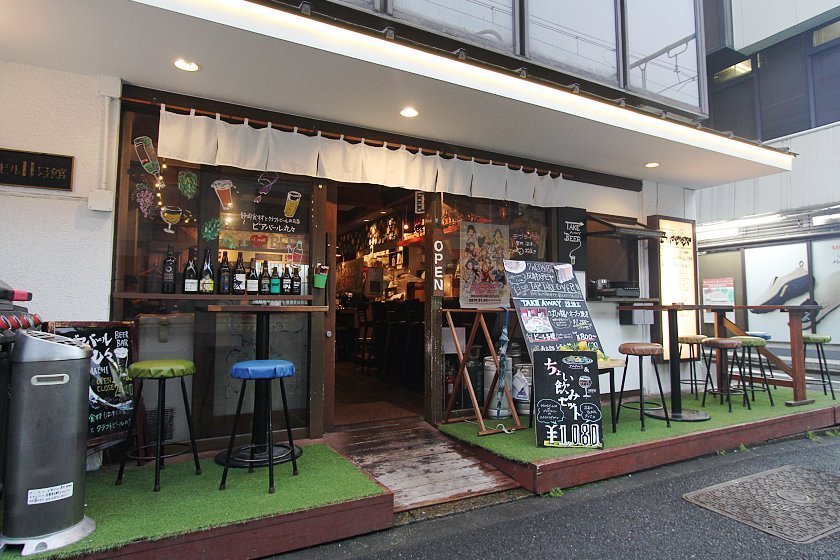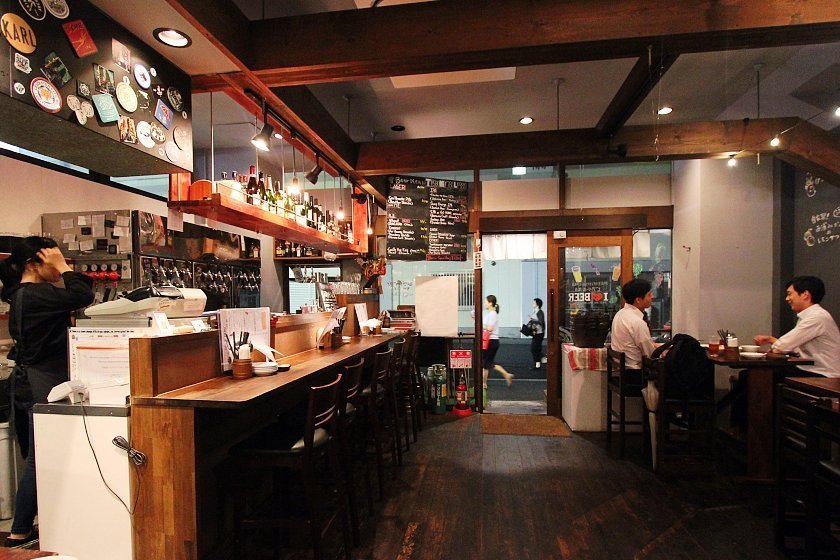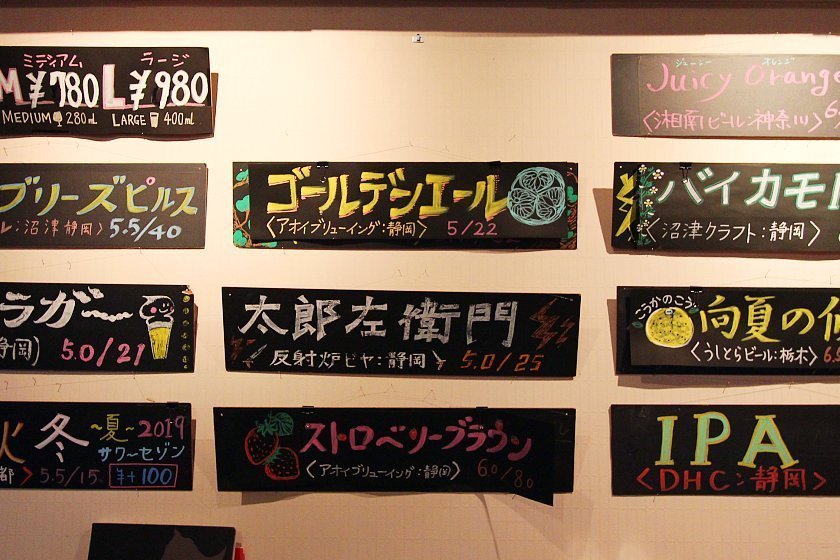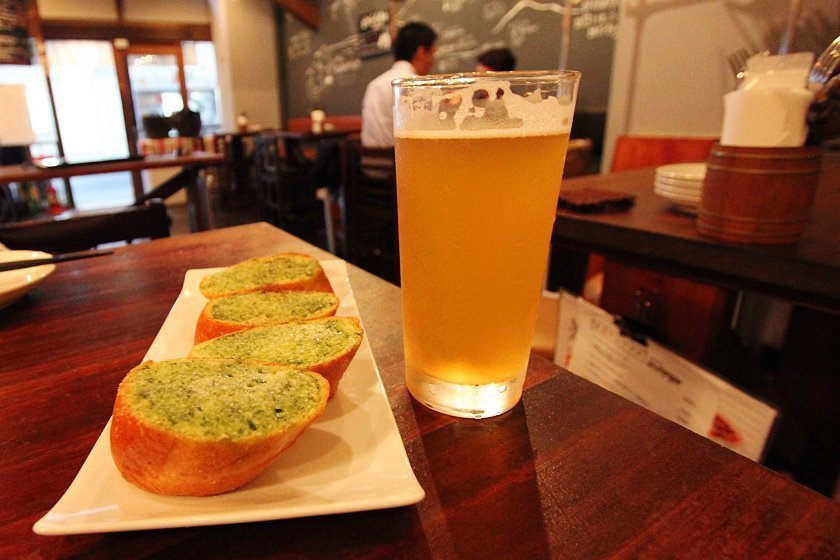 The penultimate stop on today's beery tour was just a few steps from Beer Bar Marumaru Okachimachi at Tokyo Butchers with Okachi Beer Lab, which stands under the train tracks. Immediately upon entering, I was taken with this restaurant-come brewpub's welcoming atmosphere that fuses old and new through the interplay between sleek, wooden furnishings and the bare brick walls that lend a rustic edge to the place.
The restaurant caters to carnivores, with various steaks and sausages on offer that are complimented by four craft beers, two of which are brewed on premises. Ever a fan of lighter beers, I opted to try the Okachimachi Ale, a wheat beer that is one of the two brewed here. I am pleased to report that the brew was lovely and light with a soft tang to it. All in all, I recommend this place as a great place to eat and drink with a beer-loving partner.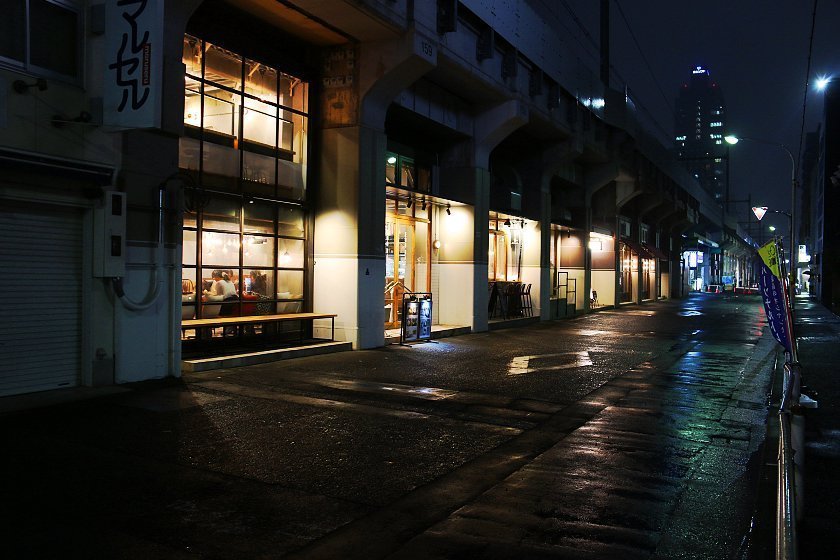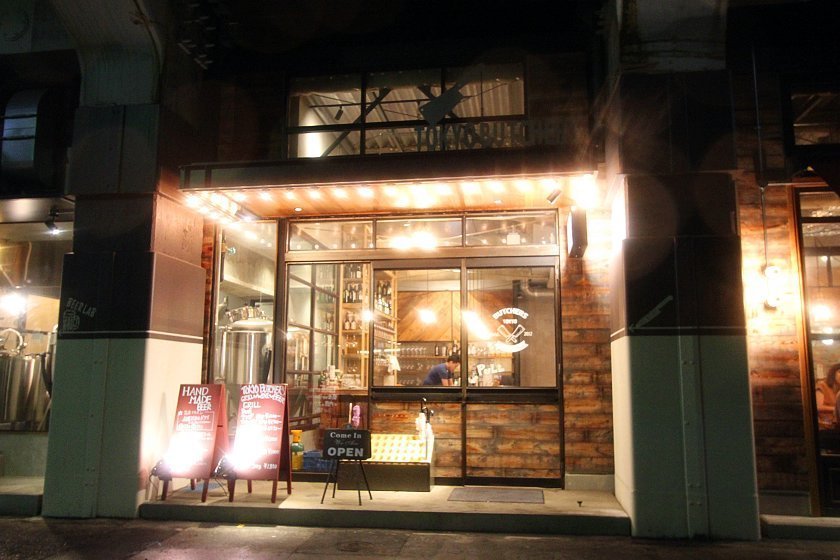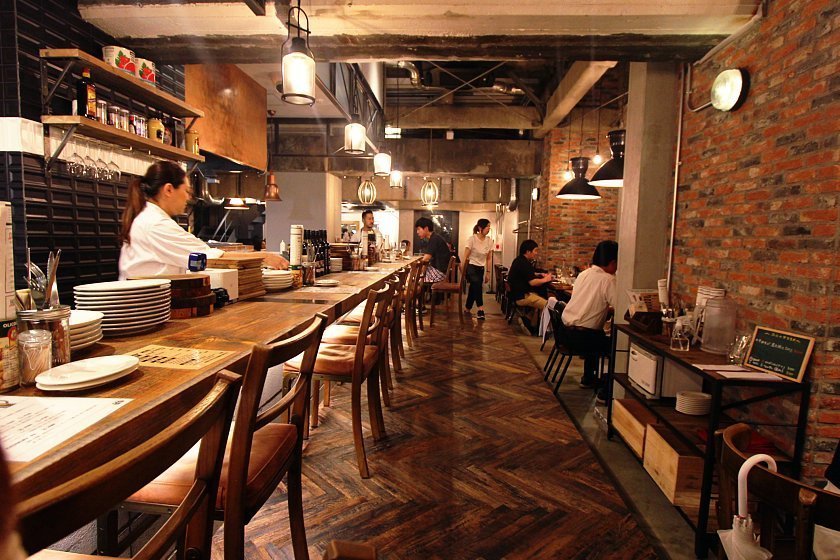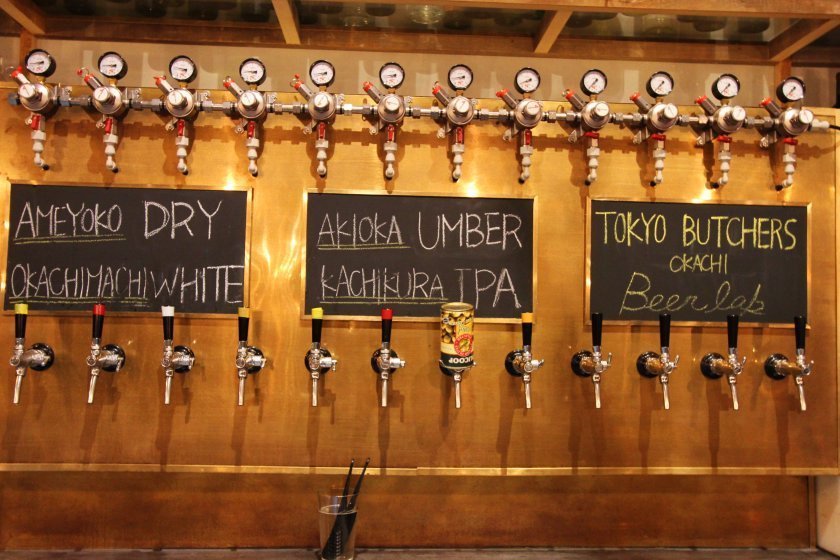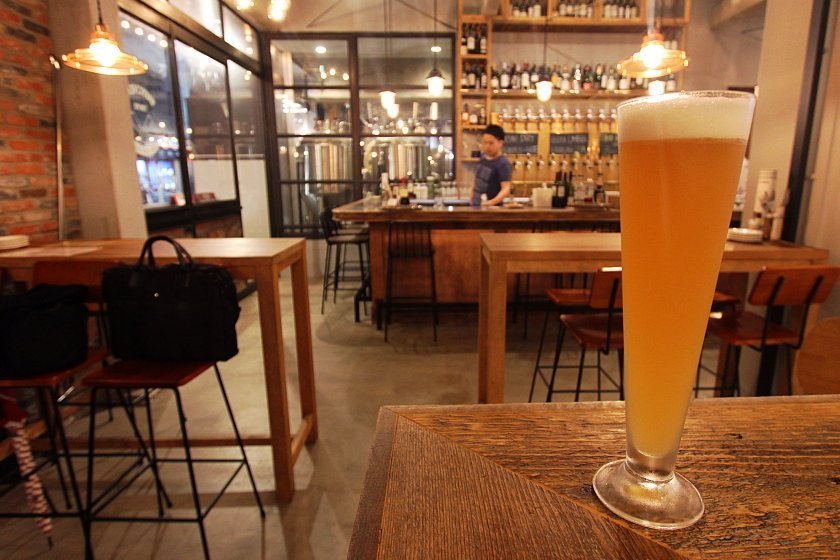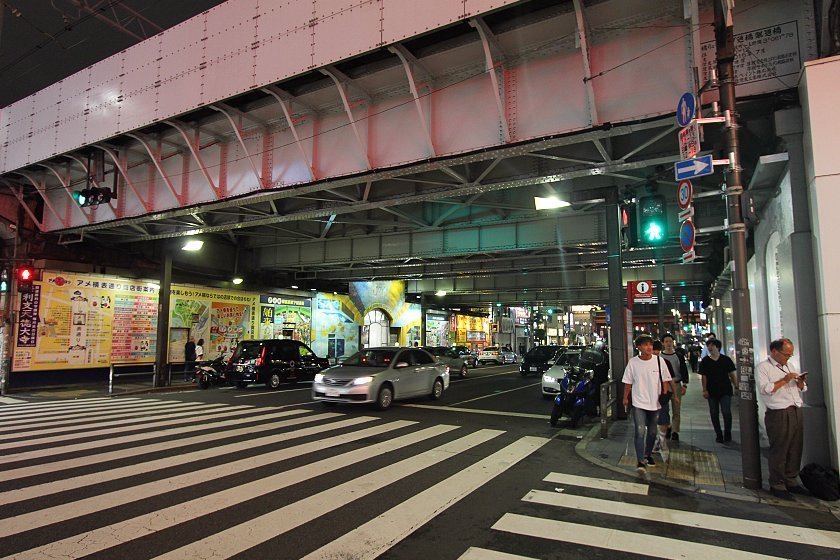 The final stop of today's craft beer tour around this part of northern Tokyo was at The Warrior Celt back towards Ueno Station. This bar purveys a wide selection of craft beers, with particular focus on those from the United Kingdom and Ireland. To round my day off I enjoyed an IPA from Faversham Brewery Shepherd Neame, which claims to be the oldest brewery in the UK. Sipping on this delightful beer whilst listening to a healthy selection of rock music that the bar plays, I felt I was ending the day's beer report on a high.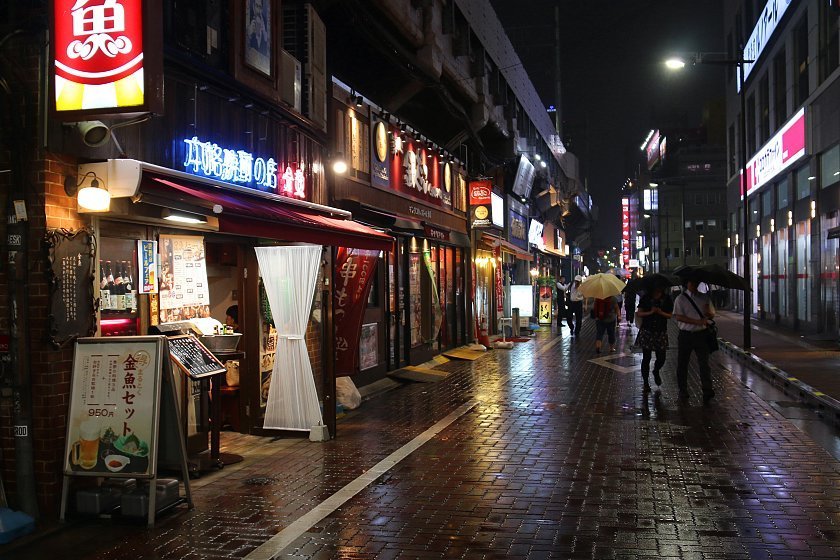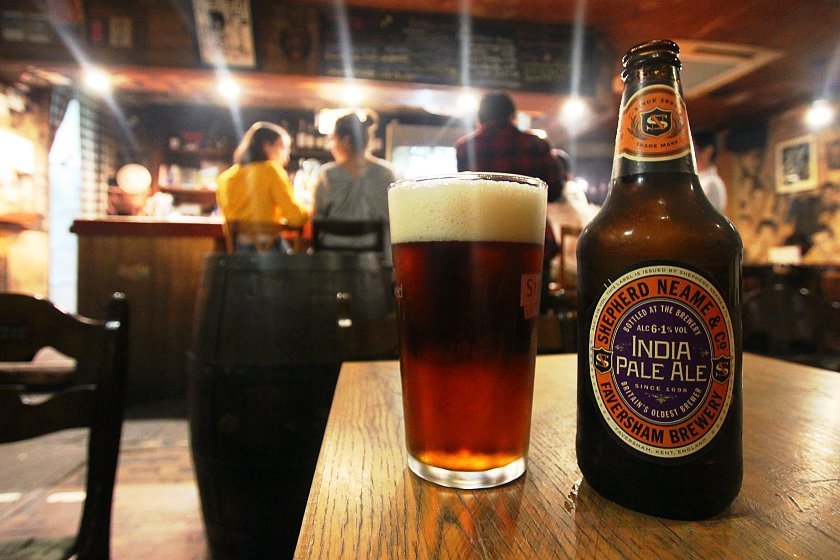 The Craft Beer Japan series by japan-guide.com aims to uncover Japan's diverse craft beer scene, from the bustling metropolises to the quaint countryside. We invite you to follow along as we explore this wonderful country one beer at a time.