Playing Golf Near Mt. Fuji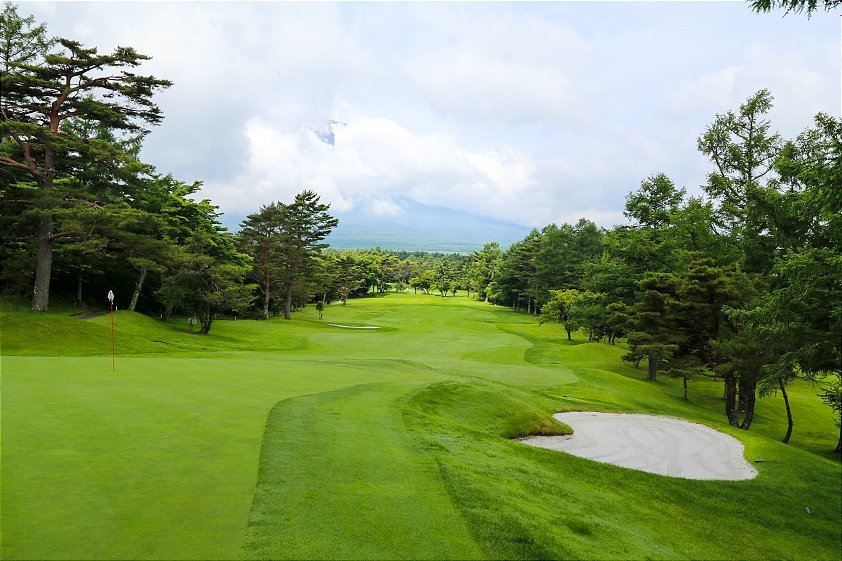 Combined with the country's legendary standards of hospitality, a meal after nine holes, and a relaxing bath afterwards, I can testify that playing golf in Japan is a real treat. To add to this there are over two thousand courses across the country, many of which are beautifully designed and meticulously maintained. That means you could play a new course everyday for over five years without repeating. Yet, for some reason Japan is not often thought of as a golf destination. It's a sad but true fact that many golf enthusiasts visit on vacation and it never occurs to them to play a round. They literally don't know what they're missing.
This breaks my golf-loving heart. Someone needs to show them how good it can be and which courses to play. And so, in an effort to spread the word, I'm starting this new series which I am cryptically calling "Golf in Japan." In each article I'll introduce a particularly distinctive golf course somewhere in Japan and combine it with some nearby sightseeing in order to create an itinerary that hopefully anyone can copy. It'll be a sacrifice, but in the name of quality assurance I will be playing each course myself.
If you're unfamiliar with the uniquenesses of playing golf in Japan, here is a short video we created on the subject.
For this first installment I'm starting out big by heading to the Fuji Five Lakes Region to play 18 holes on the Fuji Golf Course at the base of Mount Fuji. Afterward I'll head to a few iconic spots in the area before staying the night at a nice hotel which faces the mountain.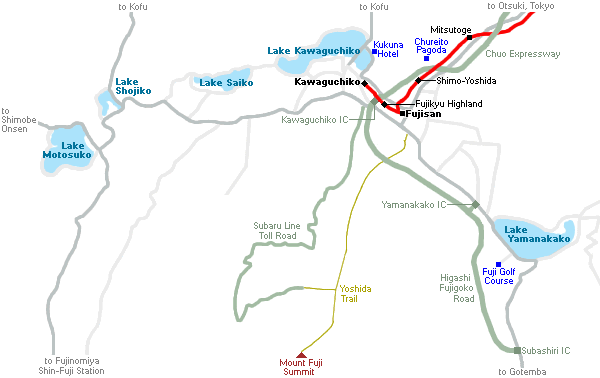 Reservations
Tee times can be reserved in English on their
website
(which is conveniently in English).
Access
By train go to either Otsuki, Fujisan, or Gotemba stations and take the free shuttle bus to the course. Keep in mind that you have to reserve a seat on the bus at least three days ahead of time. Here is more information about getting to and around the
Fujigoko
area.
Cost
Playing 18 holes costs from 11,000 to 30,800 yen depending on the time of year and day of the week.
Other Notes
Shoes, clubs, and golf carts are available for rent. Like almost every other course in Japan, it's possible to
ship
your clubs directly to and from the clubhouse. Also, caddies are available but not mandatory.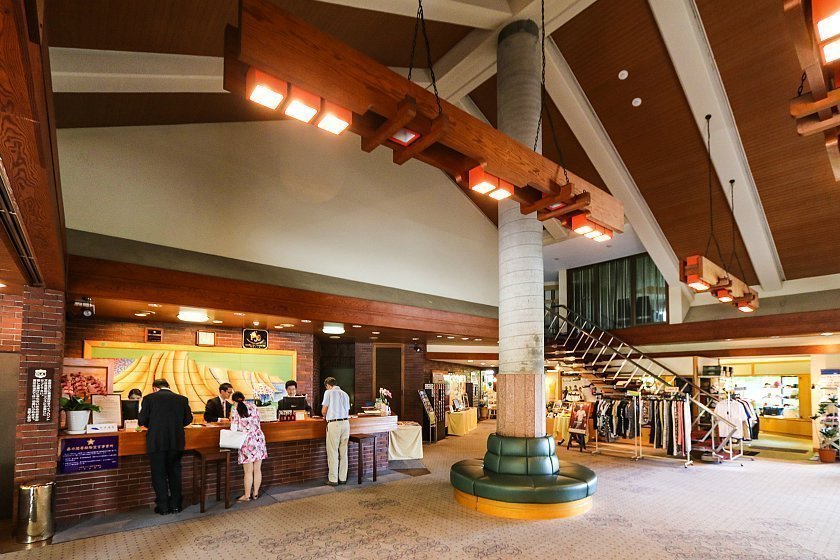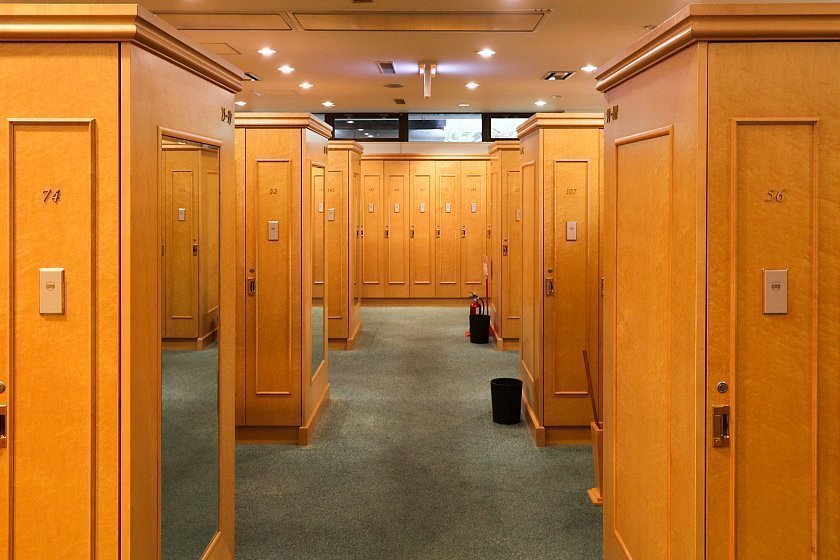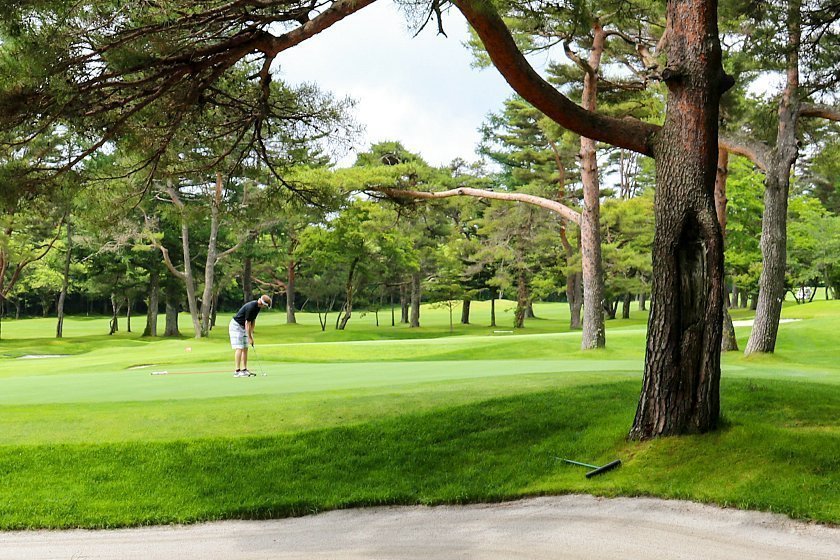 With an abundance of pine trees and views of the mountain, the Fuji Golf Course is one of my favorites across the country. The course is about 6400 yards long and well crafted to be a fun challenge while not overly frustrating. The times I've played here the greens have run a little fast and there always seems to be a beautiful white bunker exactly where I want to hit next. Like some courses in Japan, each hole has two greens which rotate depending on the day. So if you play twice, you might have a slightly different experience. Also you're allowed to drive the carts on the fairways, which is relatively rare in Japan.
Unfortunately, I went to *ahem* "research" this article during the rainy season which is one of the most difficult times to see Fuji. Except for occasionally the peak being briefly visible, during the round the mountain was completely shrouded by clouds. I hope you can learn from my mistake and play during a cooler time of year.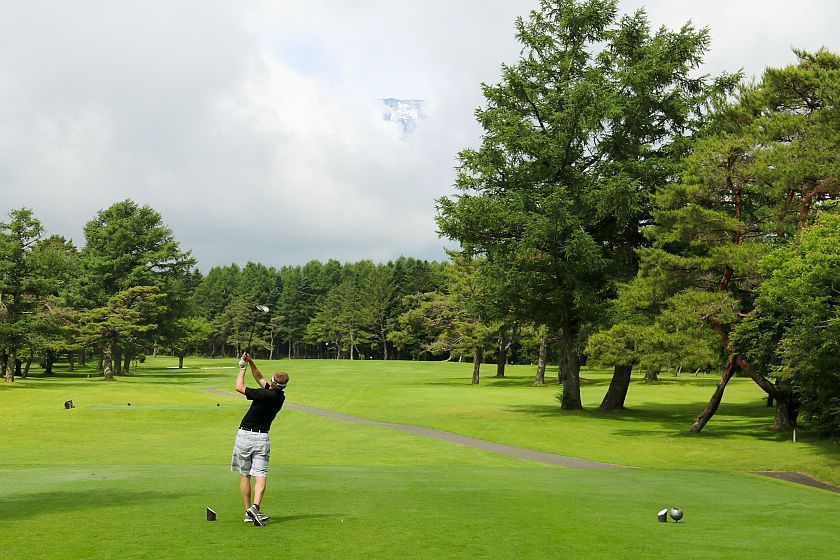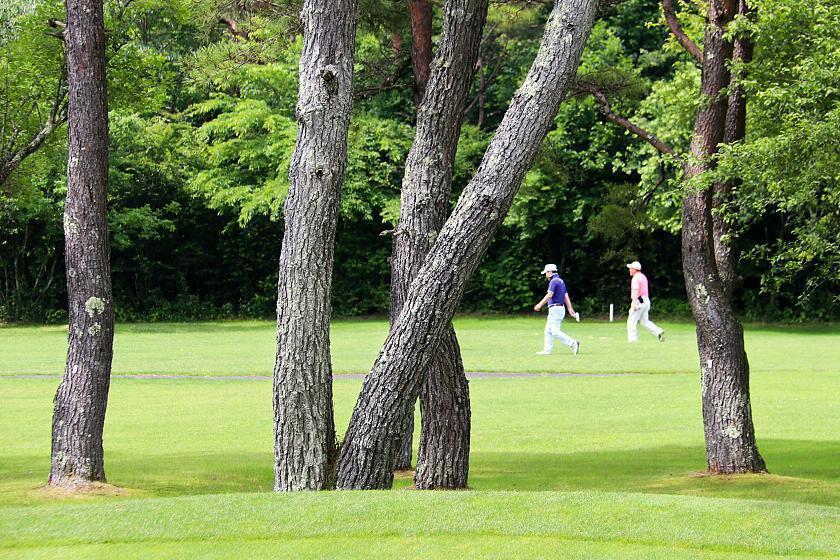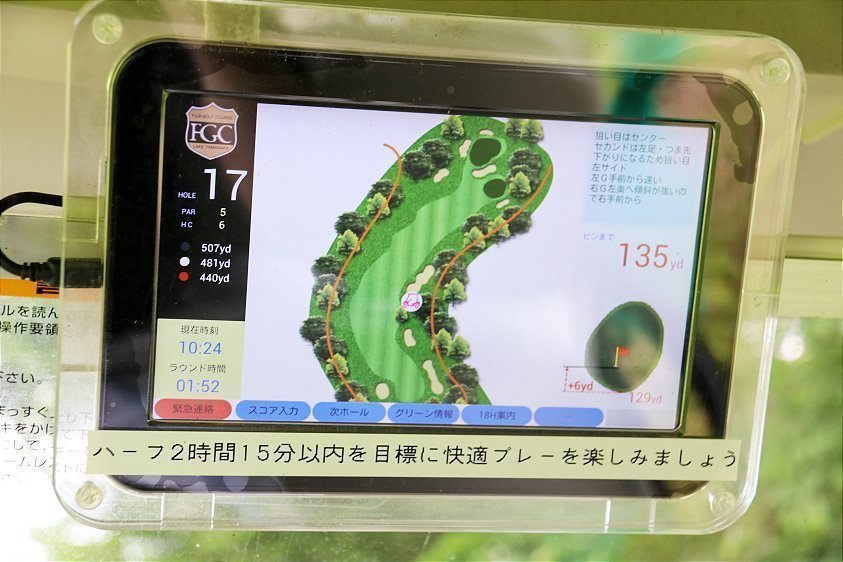 We started by playing the In course (holes 10 to 18) first before lunch and ended with the Out course (holes 1 to 9). Here are a few of the highlights from the front nine:
Hole 10: From the tee box Fuji was the most visible of any time during the day. It was a very special moment to start the day crushing a 300 yard monster drive with Fuji looking on approvingly. Just kidding, this hole is only 177 yards long. I sliced my six iron about 140 yards and I'm pretty sure Fuji-san didn't even watch.
Hole 13: Although this hole faces away from Fuji, from the tee the view of Lake Yamanakako was a pleasant surprise. I can also verify that the white bunkers surrounding the green were quite picturesque both from a distance and while standing in the middle of one.
Hole 15: This short par 4 was a lot of fun. I had one of my longest drives of the day, about 320 yards (or was it only 235, I can't recall anymore...). The ball landed just to the right of the fairway next to a lone pine tree making for a nice photo opportunity and doable par-on (GIR).
Hole 17: This 481 yard par five dog-leg was my favorite hole in terms of design and I was anticipating it to be one of the most fun holes. The tee sits at the top of a large steep hill with a great view of the surrounding mountains. Sadly my drive hooked nearly out-of-bounds (OB) on the left, my second shot was a shank that did go OB, and my third shot was a complete failure only going about three meters forward. Somehow, I hacked my way to the green and finished in 10 strokes. Wow, what a fun hole.
Lunch Break: As is par for the course in Japan, after finishing the front nine we stopped to have lunch. On a clear day the clubhouse restaurant offers beautiful views of Fuji. However today since it was cloudy, I enjoyed a nice perspective of hole 10 while having some delicious tempura zaru soba. Cold noodles are always my favorite on a hot summer day.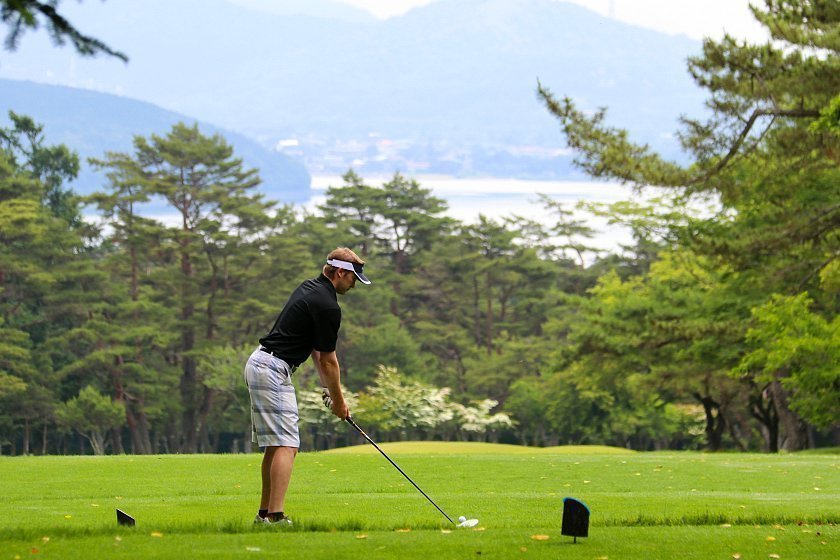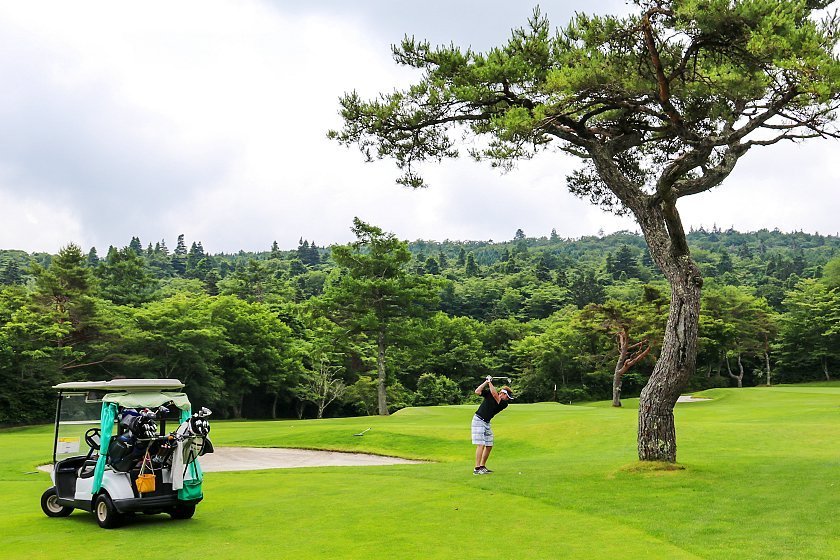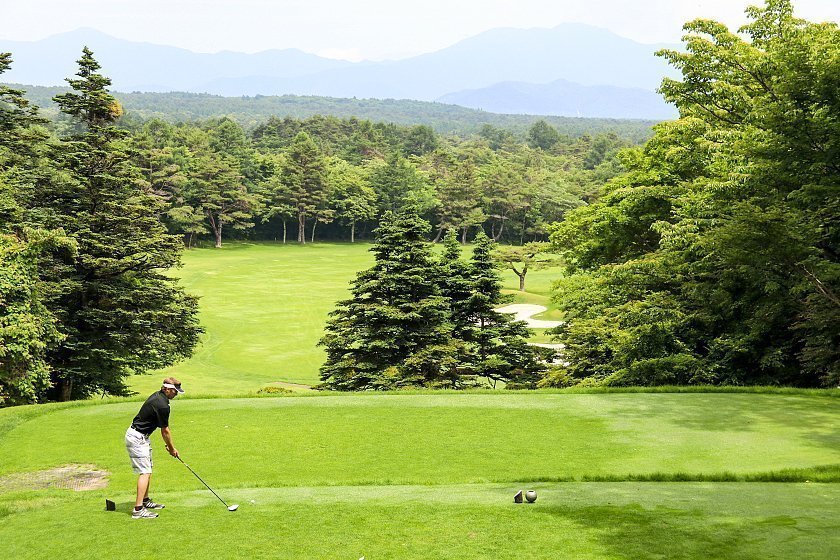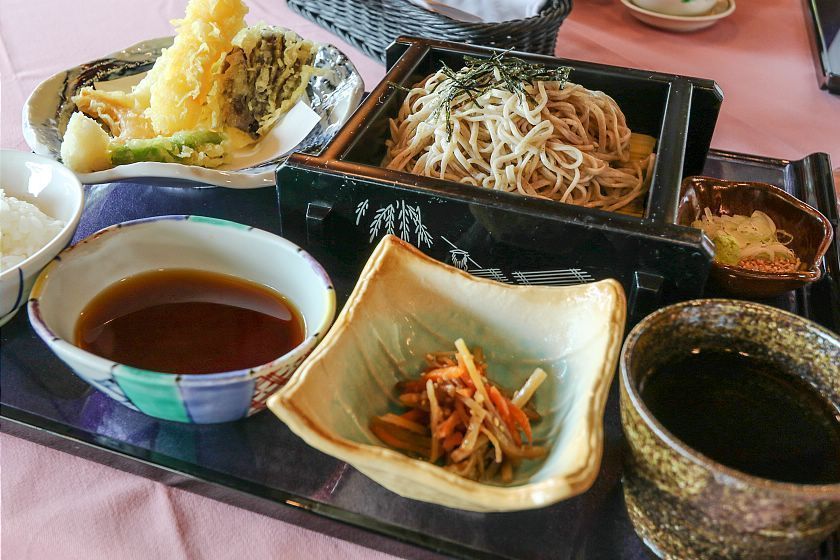 Here are the highlight holes from the Out course (holes 1 to 9):
Hole 1: The top of the mountain was briefly visible as we got to the tee after lunch, making for a nice photo. Also I managed to par this hole. I assumed from Fuji-san's silence that he was impressed.
Hole 8: Someone planted a very photogenic leaning pine directly in front of the green, I suspect for their own sadistic pleasure watching everyone hit directly into it. Thankfully my aim was true and I was able to land just to the left of the tree and wound up two-putting for bogey.
Hole 9: This was a gorgeous hole to finish the round. There was a beautiful view of clubhouse with the green in the foreground surrounded by bunkers. One bunker even had a tree in the middle of it, which was something I had not seen before.
The Baths Afterward: After completing all 18 holes and adding up my score, I concluded that I must've mistakenly recorded a dozen or so extra shots during the round. This seems to happen to me frequently. Nonetheless, the next order of business was to shower off and soak in the baths. Public bathing is very common in Japan and most clubhouses have a pool or two, often with real onsen water. At the Fuji Golf Course the facilities are well maintained and enjoyable with showers lining the walls of the large rectangular room and one large stone tub in the middle. One of my favorite parts of the process of playing golf in Japan is relaxing in a nice pool while mentally reassuring myself that "I usually play better."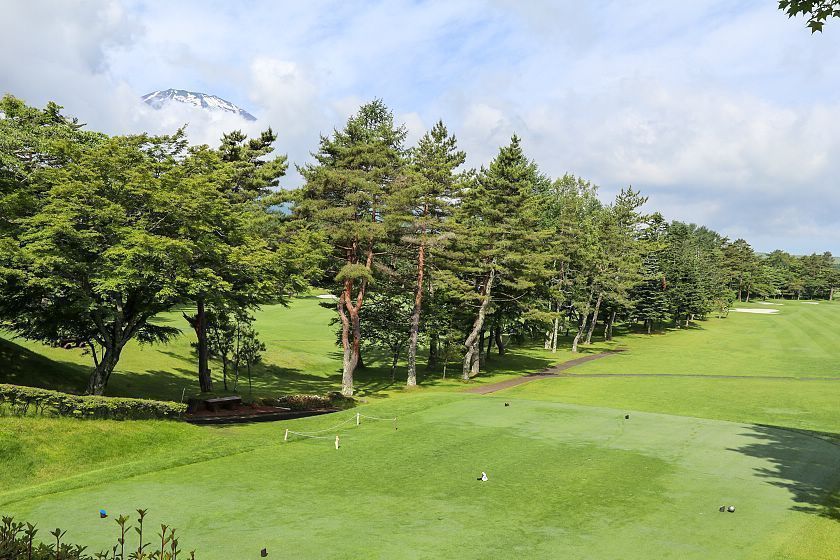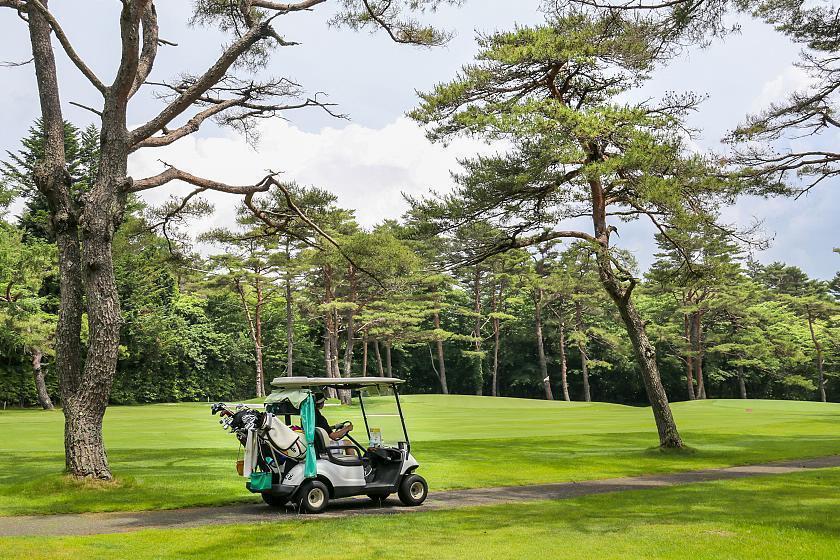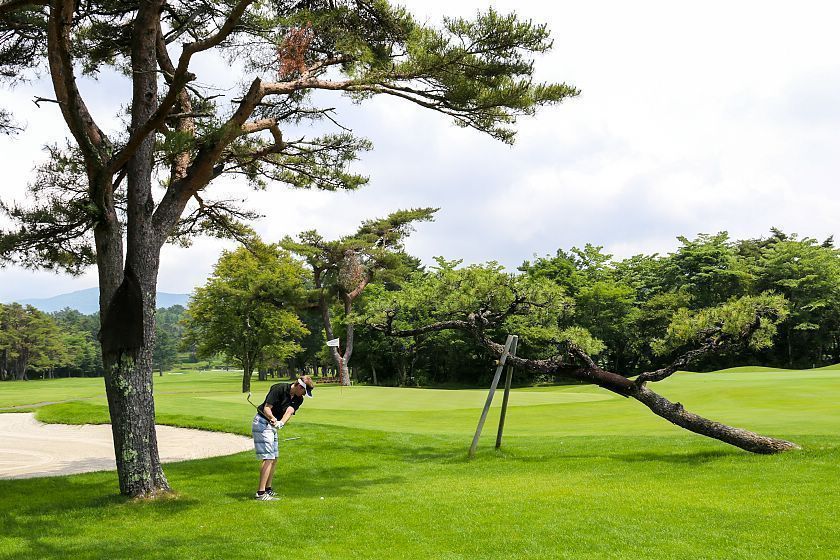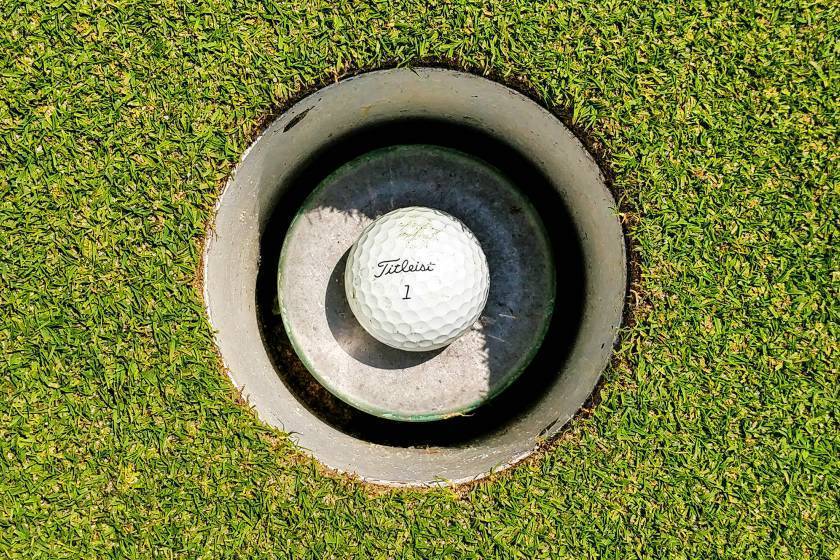 Chureito Pagoda
After handing in my locker key and paying the bill at reception, the afternoon was still young. When near Mount Fuji there are a few spots I always try to visit, one of the most prominent being the Chureito Pagoda located about a 15 minute walk uphill from Shimoyoshida Station. I definitely sweat a little bit* during the final push up the millions of stairs to the pagoda, but when I arrived, Fuji was more visible than ever before during the day. Together with the pagoda, I was able to capture a photo of one of the most iconic views of Fuji.
*This is a huge understatement, my shirt was drenched.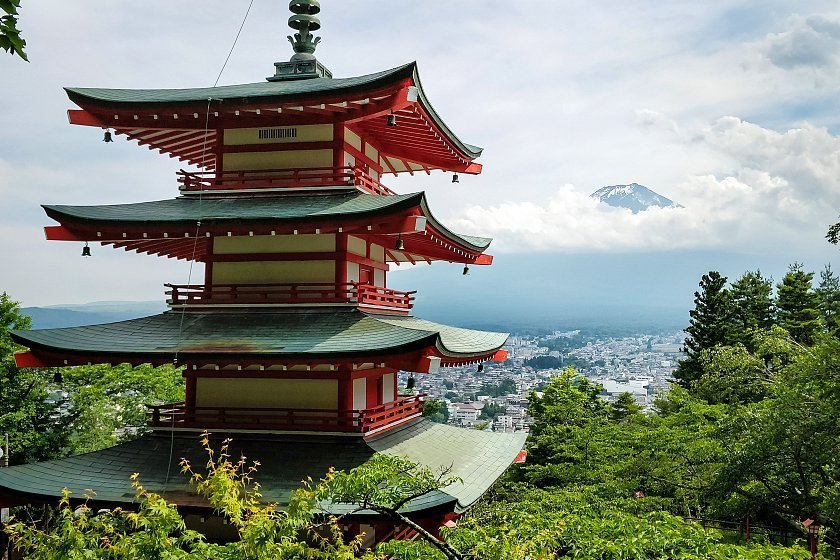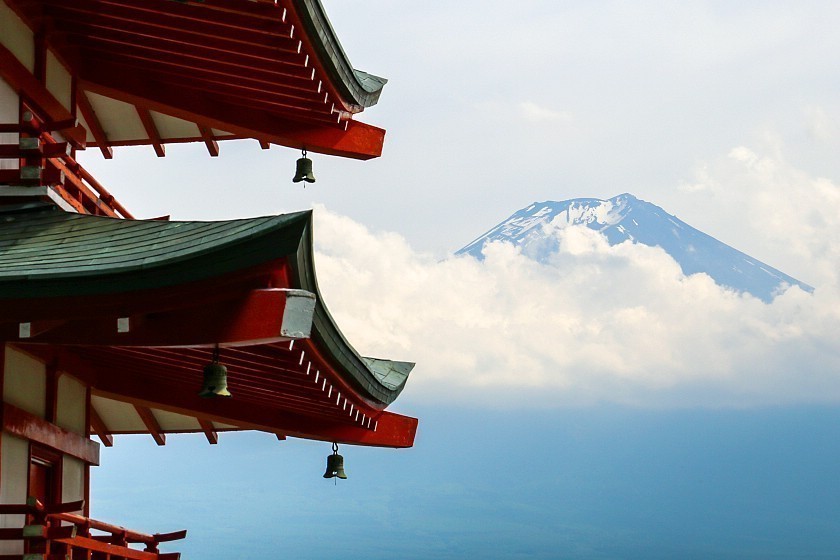 Lake Kawaguchiko
Next up I was headed to the northern shore of Lake Kawaguchiko for one more perspective of the mountain. The area just east of the Ohashi Bridge across the lake has walking trails right along the shore which provide an excellent perspective to view Fuji reflected on the lake. By the time I arrived at one of the vantage points the weather was still ideal and I was able to get several decent shots. It seems the anti-rain dance I did at the Chureito Pagoda paid off after all.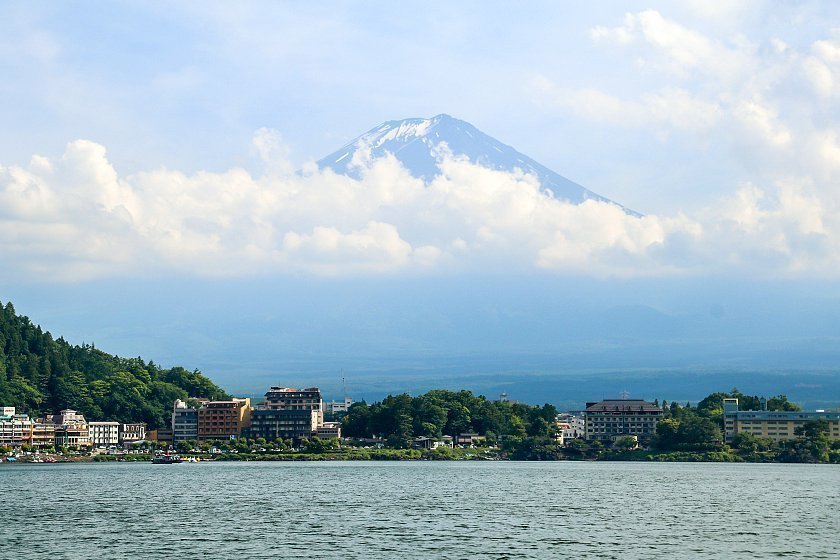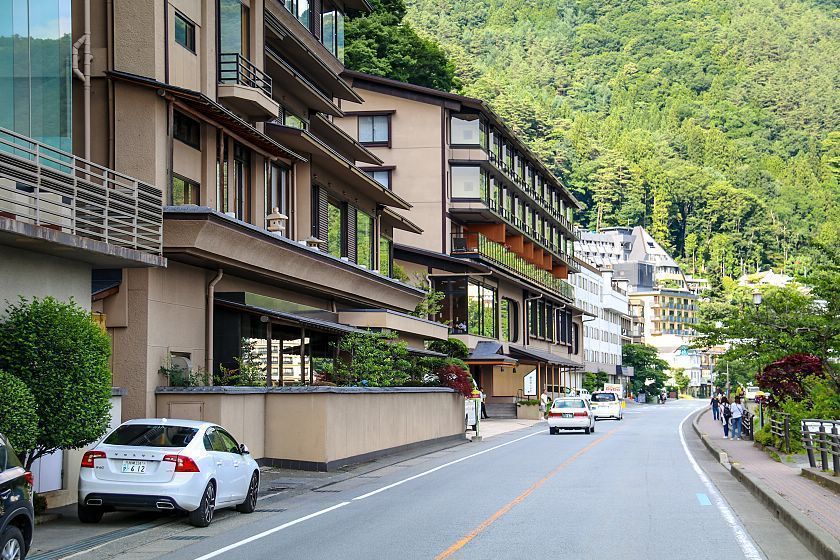 Kukuna Hotel
Just across the street from the shore is where my hotel for the night was. Online the Kukuna Hotel had good reviews and I was happy to find that they were accurate. From the window of my room I was staring directly at Mount Fuji. Even more enjoyable than this was observing the mountain while soaking from the infinity pool style open-air baths on one of the upper floors. It will always stand out as one of the most breath-taking views I've ever had while bathing in Japan and was one of the top highlights of the whole trip.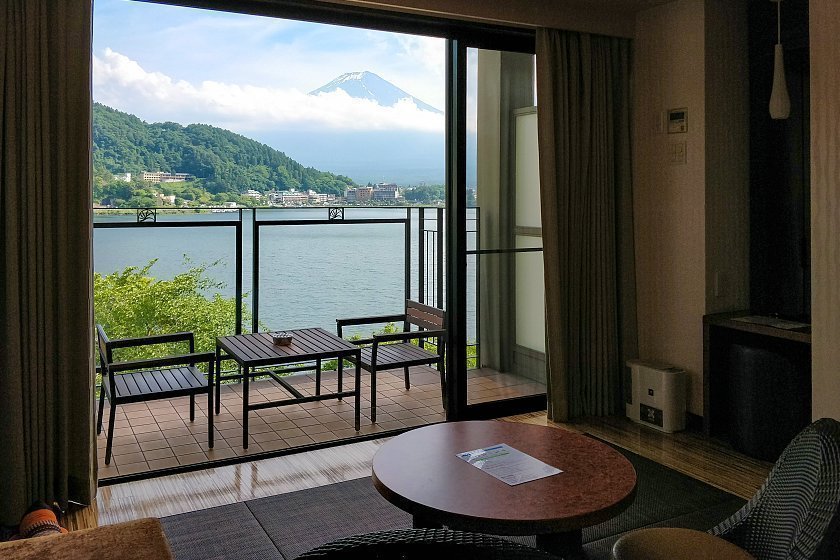 After enjoying a long soak while pondering the face of Fuji, the day was nearly over except for one very important event, dinner. And "event" is a proper description of the multi-course teppanyaki meal. The friendly chef made pleasant conversation while cooking a series of delicious dishes right in front of a few other guests and me, all while we could see Fuji across the lake in the background. A few stand-outs from the meal were the grated truffles in the fish course and the amazing beef cooked to medium-rare perfection just before desert. This perfect day ended by admiring the mountain from the room balcony once more as the sun set.
If you are a golf-lover and have a chance while in Japan, I hope this article inspires and equips you to play golf near Mount Fuji for yourself. Until next time, may your drives be long, putts be true, and scores be low.