Golfing in Hokkaido at Nidom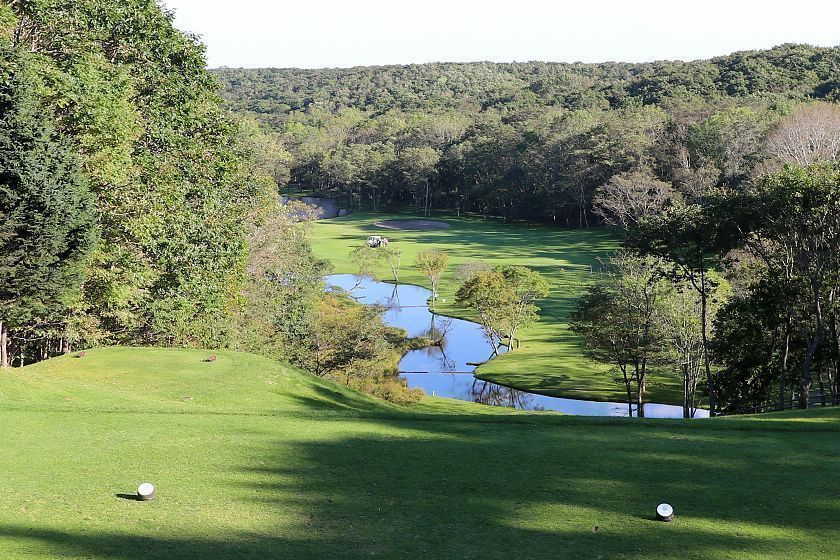 Welcome back for the second installment of our Golf in Japan series, my own personal crusade to turn Japan into the world's number one golfing destination. In each article of the series I follow an itinerary which includes playing a noteworthy course in Japan and also touring a few nearby attractions. It's a difficult task, but thankfully I've been blessed with both a high tolerance for playing golf and sightseeing famous places.
This time we're taking a three day trip to Japan's northernmost prefecture Hokkaido. The first two days will be spent golfing and the third touring the prefectual capital Sapporo, one of my personal favorite cities in Japan. The course we'll be playing is the revered Nidom. Located only a 15 minute car ride from New Chitose Airport, Nidom is an oasis of lush forests, clean air and well designed holes. Fittingly, in the Ainu language "Nidom" means "abundant forest."
The Nidom golf resort has 45 holes total which are divided into two main courses, the Nispa course with 18 holes which require a caddy accompaniment, and the Ikoro course with 27 holes which players are welcome to play on their own or with a caddy. This time, over the span of two days we'll be playing all 27 holes of the Ikoro course.
If you're unfamiliar with the uniquenesses of playing golf in Japan, here is a short video we created on the subject.
Reservations
Tee times can be reserved in English on their
website
.
Access
Nidom is a 15 to 20 minute drive or taxi ride from New Chitose Airport.
Cost
Playing the Ikoro Course which we played for this article costs 17,620 yen on weekdays or 26,260 yen on weekends or national holidays. There is an additional fee for groups smaller than four players.
Other Notes
Shoes, clubs, and golf carts are available for rent. Like almost every other course in Japan, it's possible to
ship
your clubs directly to and from the clubhouse. Also, caddies are required when playing the Nispa course, but not mandatory for the Ikoro course.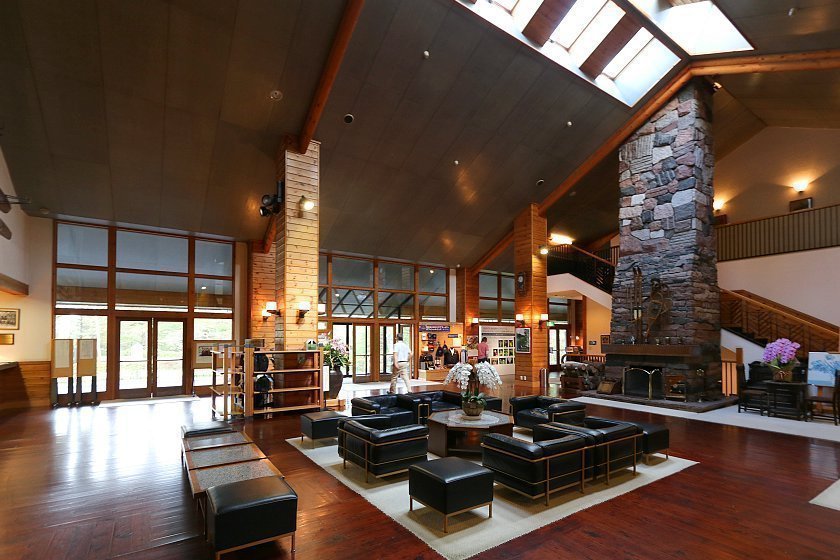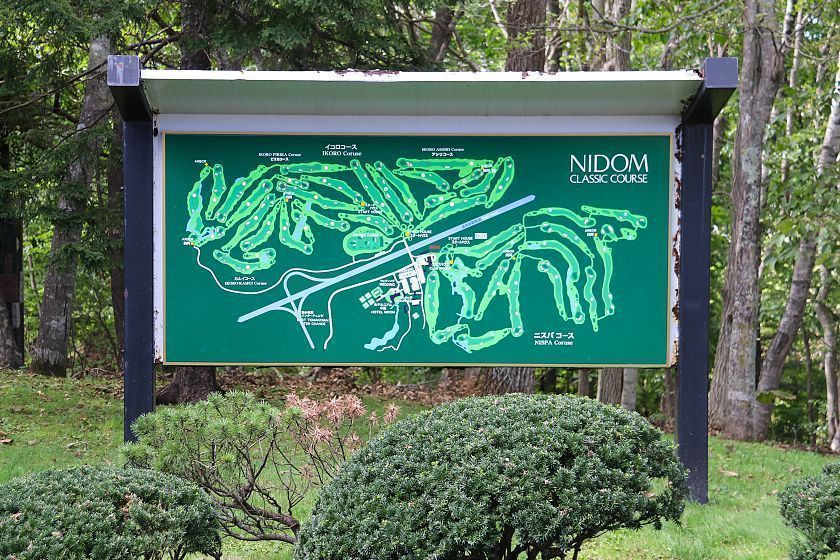 Day 1: Nidom's Ashiri & Pirika Courses
The 27 hole Ikoro course is divided into three nine hole courses: Ashiri, Pirika and Kamui. Today we'll play the Ashiri and Pirika. Tomorrow will be the Pirika and Kamui. Here are the highlights from Ashiri and Pirika.
Ashiri Hole 1: This par 5, 464 yard hole slopes downward from the tee so you are hitting directly into a hill. Today it was a picturesque start to the trip with blue skies and fluffy white clouds in the background.
Ashiri Hole 3: This is a beautiful hole surrounded closely by forest. I made sure to fully explore its beauty by hitting my drive straight into the woods to the right of the fairway about 100 yards shy of the green. Then, instead of safely hitting it back to the fairway, I tried to force my way through the trees onto the green. We all know how this ends. Of course, the ball bounced off a tree and into an even more densely forested area. Now I was really trapped. My next shot again hit a tree and this time went straight out of bounds. I ended with a total of a 9 on this par 4.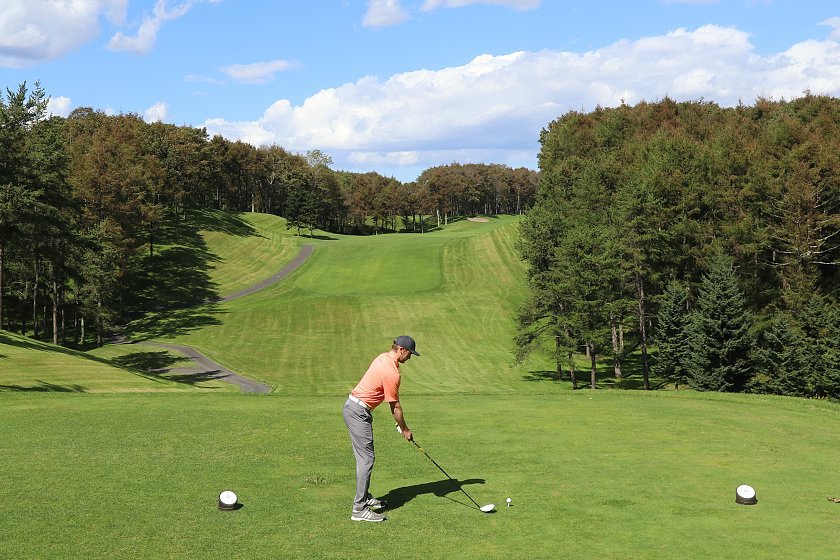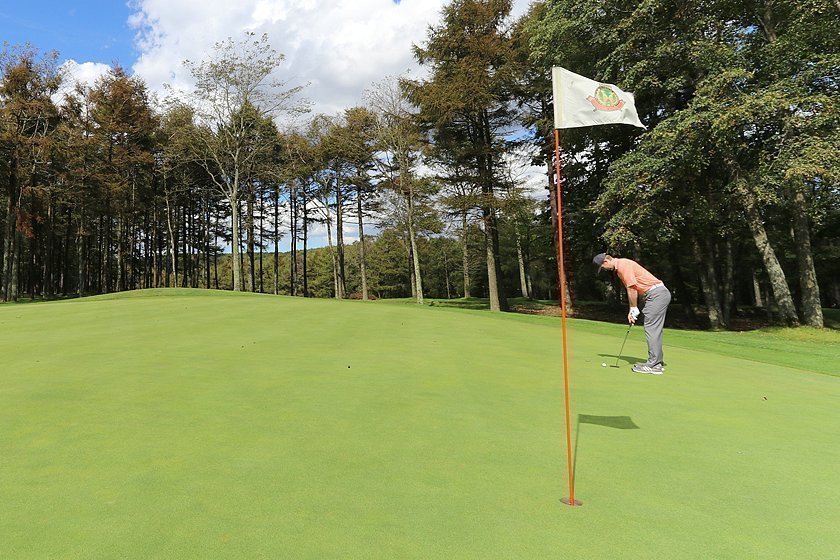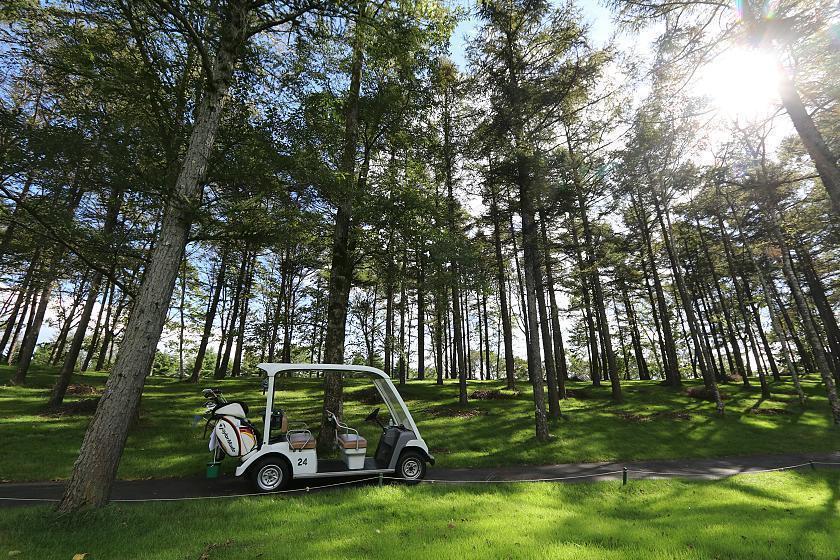 After a brief stop midway at a rustic log cabin style rest house, it was off again to finish our 18 holes for the day by playing the nine holes that make up the Pirika course.
Pirika Hole 3: This hole is a par 4, bends to the left, stretches 452 yards and has two fairway bunkers which are extremely photographable.
Pirika Hole 5: Rated as the most difficult hole on the Pirika course this par 5, 536 hole is both the most beautiful and most well designed hole I've ever played. Aptly named "The Temptation of Pirika" (ピリカの誘惑), from the tee you can see the hole as well as the stream which crosses the fairway three times. It's essential to know your club distances and strategically plan your shots here. For me, I started with an easy five iron instead of my driver to make sure I got on the fairway. Despite this first shot landing well, I ended up hitting my second straight into the water, twice actually. This hole was my favorite of all 27 I played in Nidom, despite it somewhat killing my score.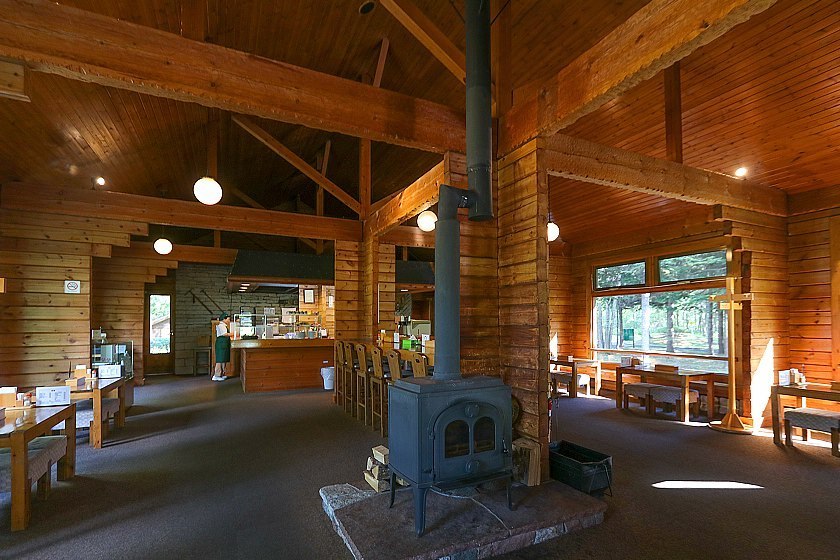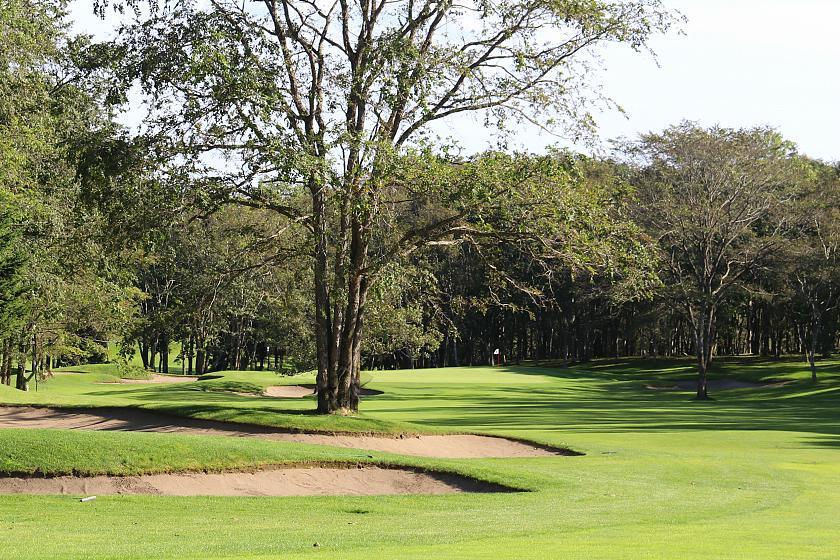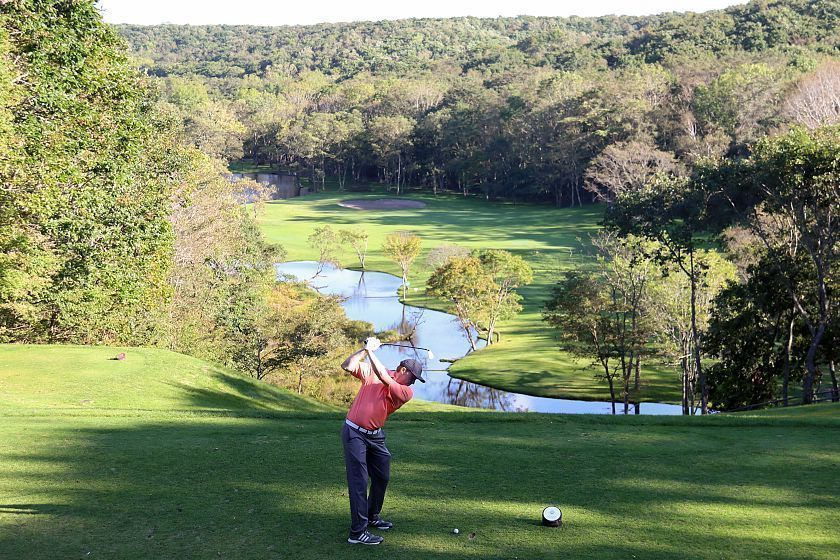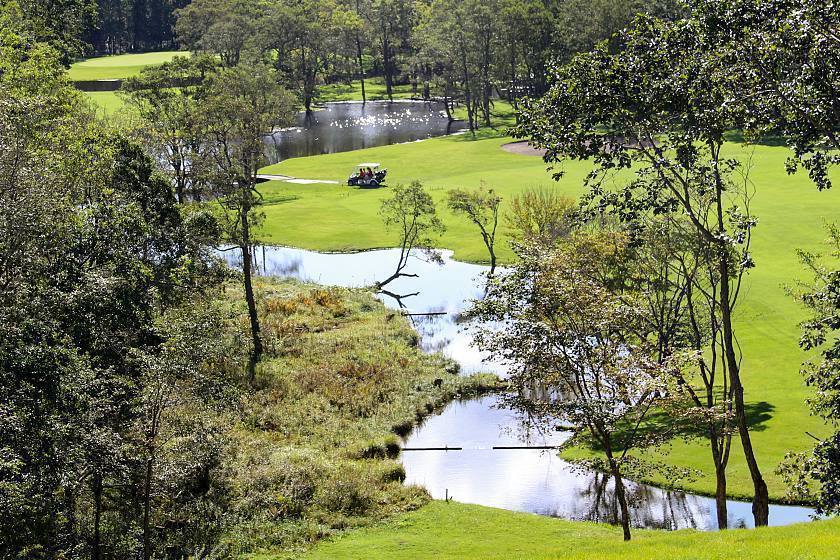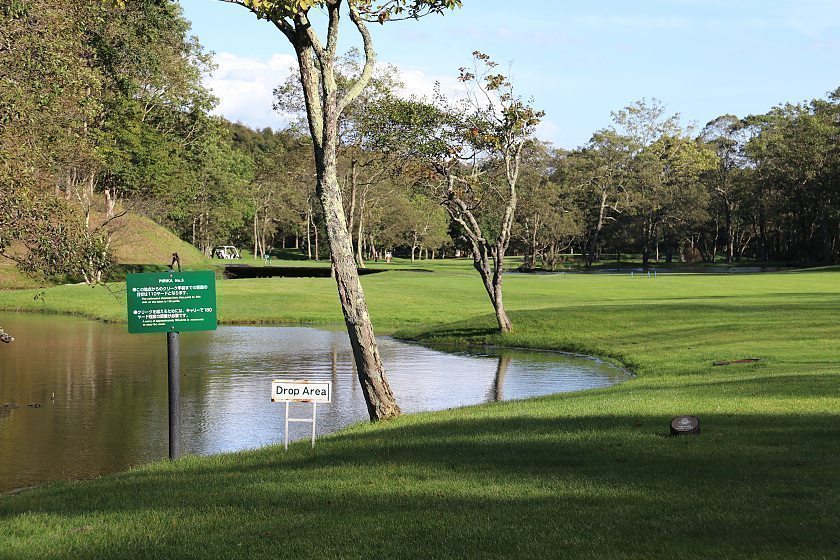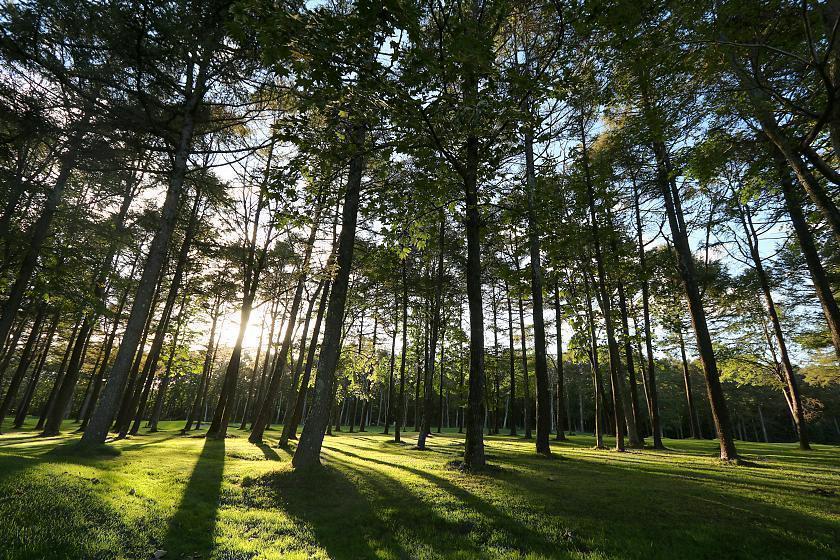 After a successful* 18 holes of golf we unwound in the clubhouse baths before making our way to our accomodation for the night, a log cabin located on the Nidom resort grounds. The cabin was a bit bigger than us two guys needed. We each had our own rooms and there was also a kitchen, common lounge and porch. After settling in a bit, we walked to the restaurant building on the complex for a dinner of local specialties before turning in for the night.
*This is a relative term. My score was over 100.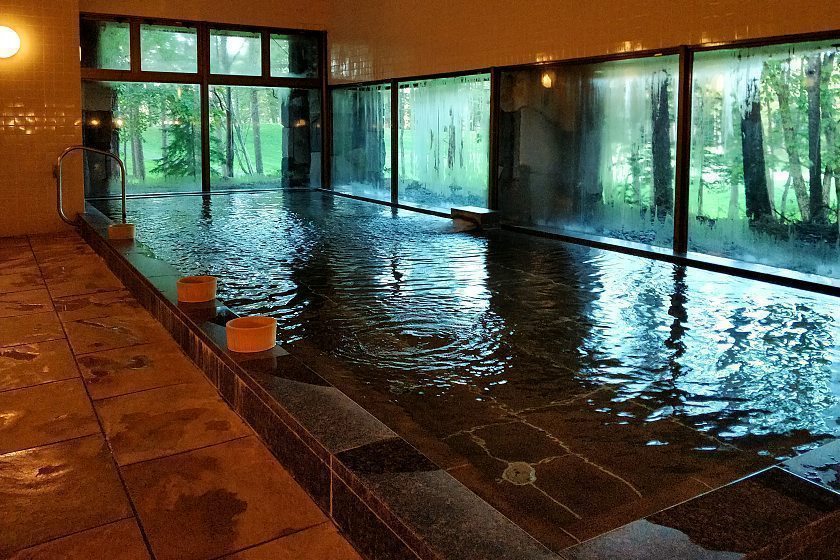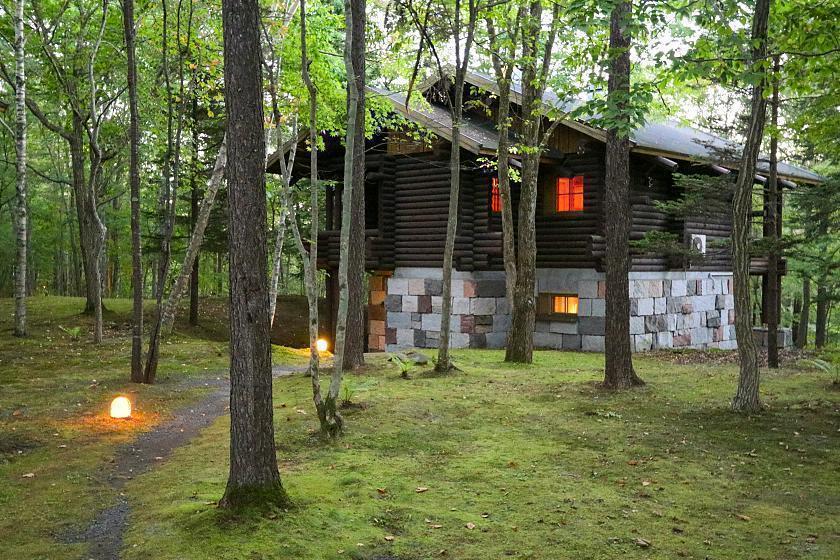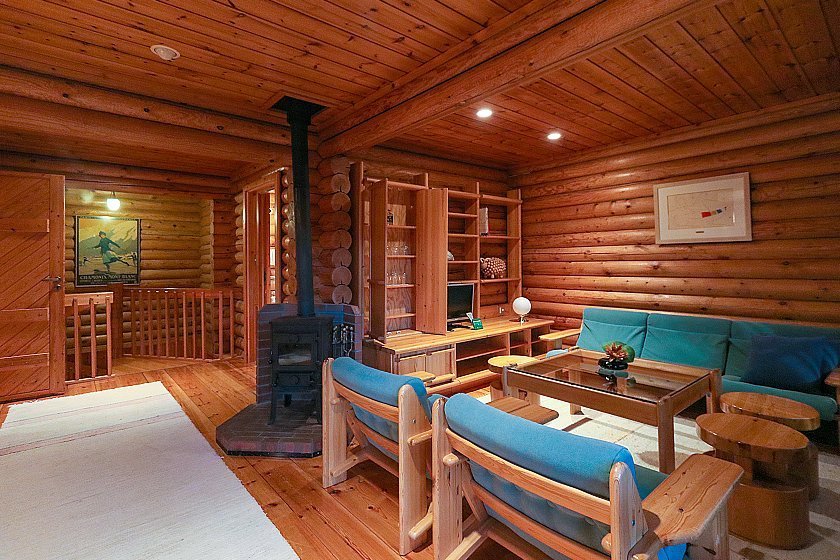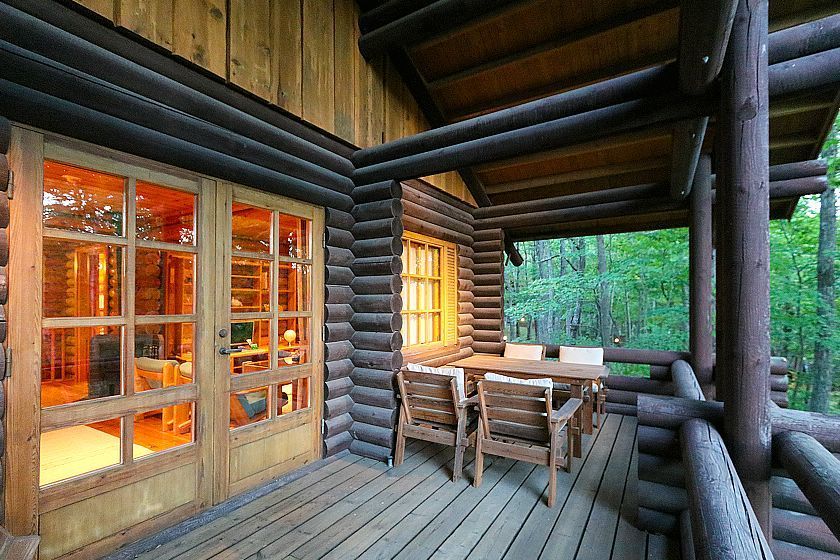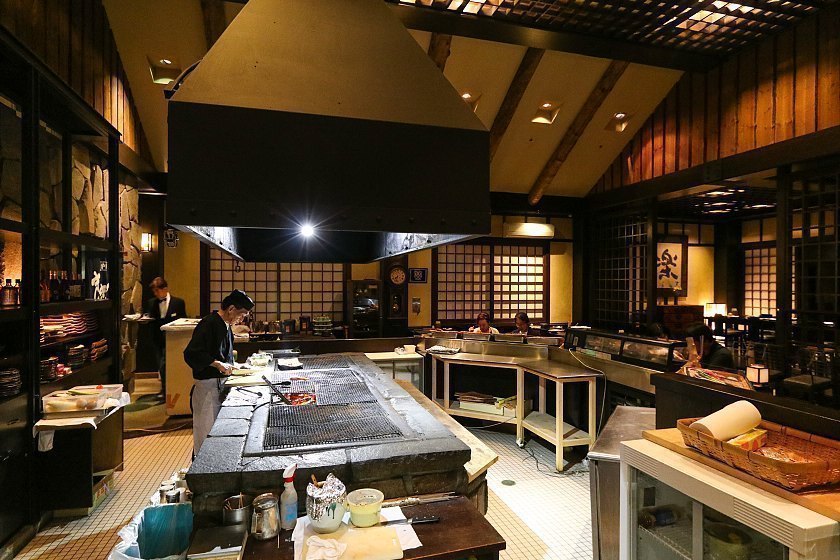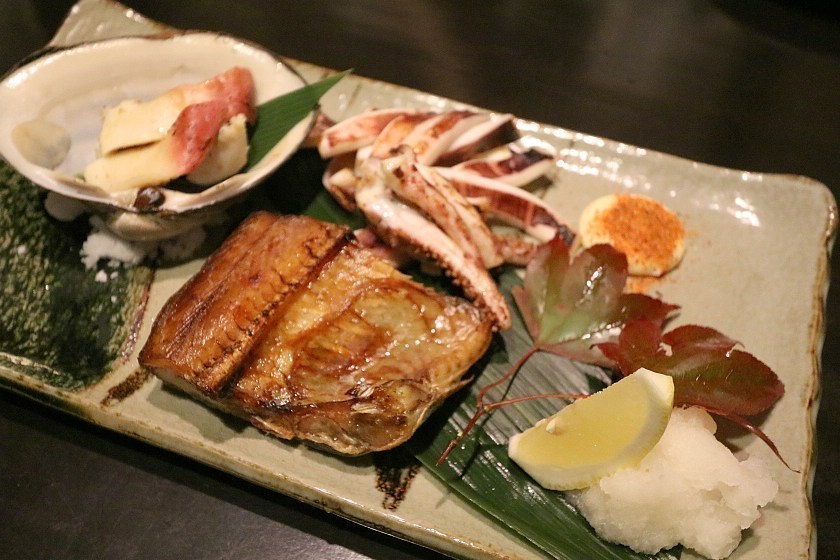 Day 2: Nidom's Pirika & Kamui Courses
On the second day we started with the nine holes of the Pirika course which we played the day before, and ended with the Kamui course. Since we talked about the Pirika yesterday, here are the highlights from only Kamui.
Kamui Hole 3: This is a beautiful par 3, 164 yard hole with a big pond guarding the green on the right side. Ideally, to avoid the pond or the bunkers, one would hit the ball right onto the green. However, that's really boring, so off the tee I used my six iron to put my first shot into a large bunker on the front left of the green. Somehow I was able to escape with only a bogey.
Kamui Hole 4: This beautiful hole is a par 4 and 393 yards long which dog-legs to the right. Everything was going fine until my approach shot went wide left into a bunker which was about as deep as I am tall. Thankfully I was able to get out on my first try. However after an inglorious 3-putt, I finished with a triple-bogey.
Kamui Hole 7: This was another well designed short hole. It was a par 3, 188 yards with a big pond between the tee and green.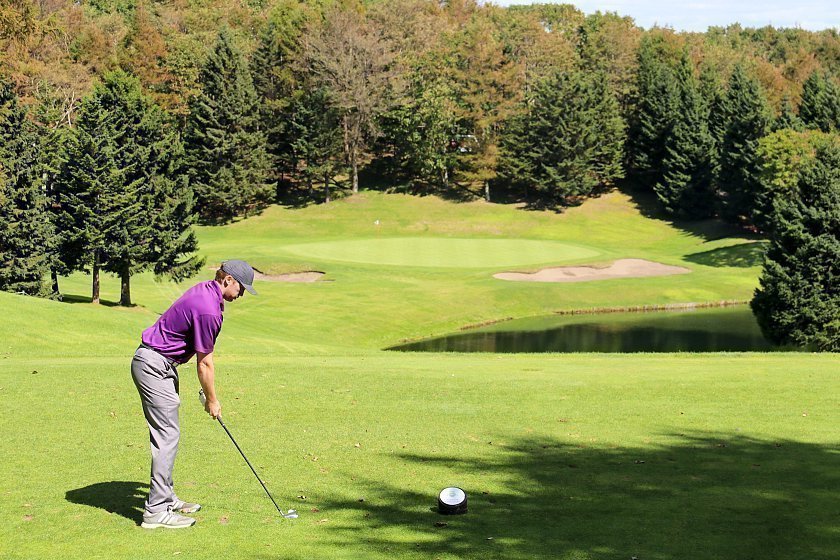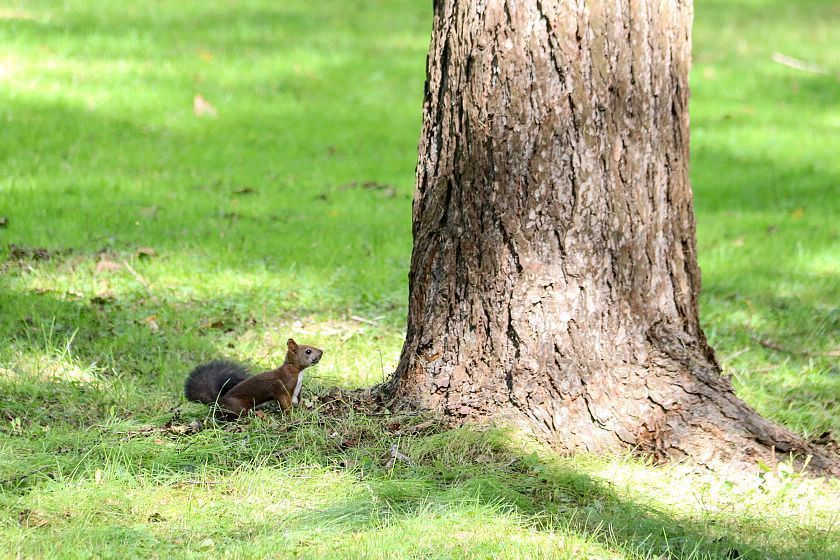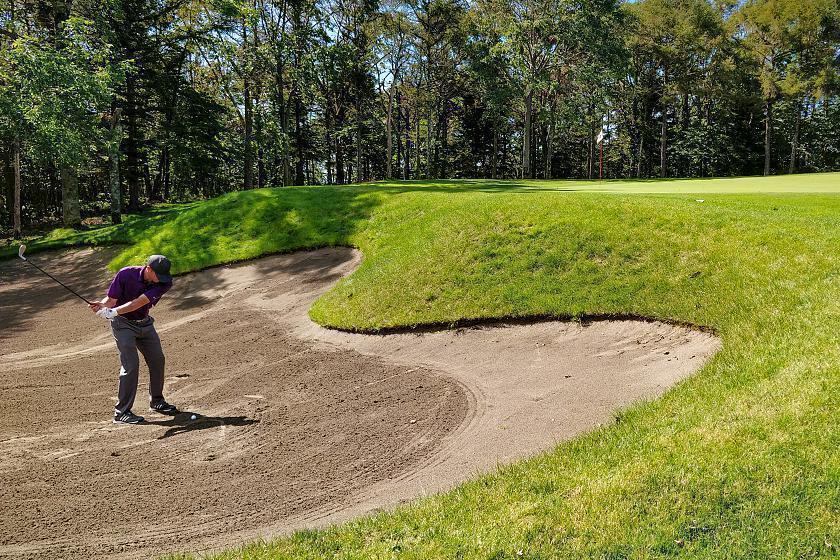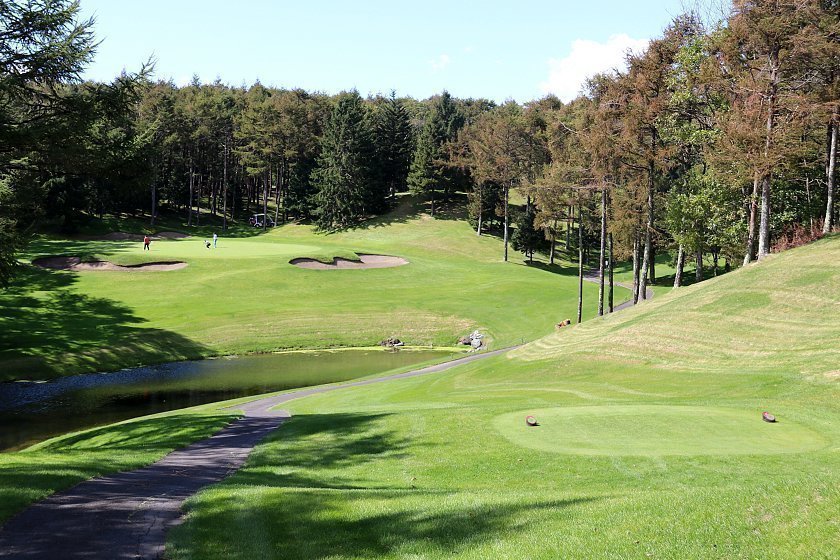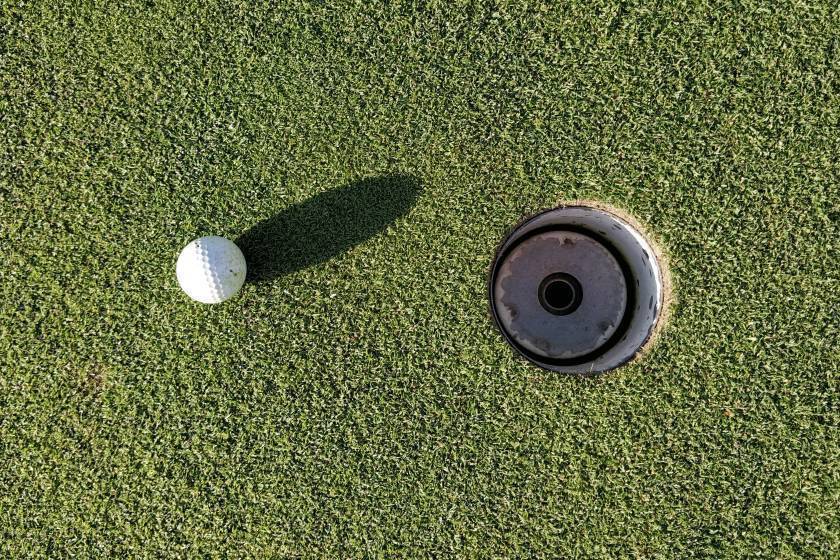 Day 3: Sightseeing in Sapporo
After playing 18 on the second day, I moved on to Sapporo where I had a hotel near Sapporo Station. On day 3 of the trip I was able to go sightseeing and hit a few of the must-see spots around town. First I stopped at Odori Park and Sapporo TV Tower. Next up was the nearby Susukino District. Then I made my way by bus to the famous Sapporo Beer Museum. Finally I returned to Sapporo Station before catching my train back to the airport. This was only two weeks after the earthquake in early September. For a more in-depth description of my Sapporo sightseeing trip, I made a seperate article about it which can be read here.
If you are a golf-lover and have a chance while in Hokkaido, I hope this article inspires and equips you to play a round for yourself. Until next time, may your drives be long, putts be true, and scores be low.