Golfing 2 hours from Tokyo near Utsunomiya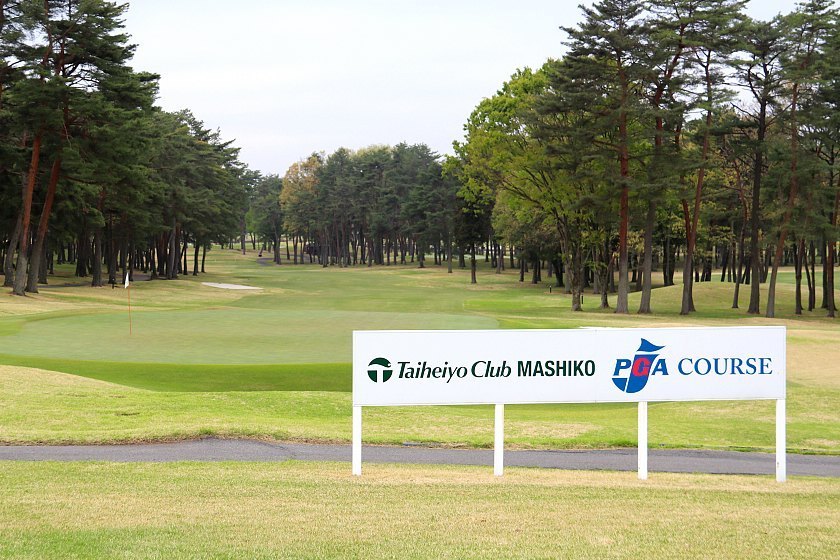 At the beginning of May, the 126th Emperor of Japan assumed the Chrysanthemum throne, marking the end of the Heisei Era and heralding in the Reiwa Era according to the Japanese calendar. To properly kick-off the new era in my own way, I decided to play a round of golf near Utsunomiya and also sample the local specialty dumplings, called gyoza, for which the area is famous.
Located in beautiful Tochigi Prefecture, the course for today was the Taiheiyo Club Mashiko PGA Course whose location makes it an easy day trip from Tokyo. As the name suggests, the Mashiko PGA Course is part of the Taiheiyo group of courses which are renown throughout the country for their natural beauty, challenging design, top-notch service and ability to cater to overseas guests. Since I have this golf blog, I felt somewhat duty-bound to *ahem* research for myself what it's really like to play a Taiheiyo course.
The layout of the Mashiko PGA Course was deceptively challenging in an enjoyable way. The relatively flat landscape at first glance seemed forgiving, however the course was clearly designed by a master strategist. It seemed like each time I lined up a shot, there was a bunker or pond exactly where I wanted to hit. The holes were lined and separated by attractive groves of red pine, sawtooth oak, and oak trees which I made sure to frequently inspect up close throughout the round. I found that the course was so well maintained, that if one needed to hit out from the trees (hypothetically), it would not be impossible. Although this was the first time I played at a Taiheiyo facility, if the rest are anything like the Mashiko PGA Course, I am looking forward to playing others.
For those not familiar with what makes playing golf in Japan special, here is a short video we created on the subject.
The Taiheiyo Club Mashiko PGA Course
Reservations
Tee times can be reserved in English on their
website
.
Access
By public transportation:
From Utsunomiya Station, there is a bus provided by the course. Reservations required ahead of time. Otherwise from the station it is about a 40 minute taxi ride.
By car:
The course is about a two hour drive north of Tokyo. Take the Tohoku Expressway until the Tsuga Junction and continue about 25km to the Moka interchange. From here the course is about another 25 minute drive.
Here
is the exact map location.
Cost
Around 6,500 yen on weekdays and 14,000 yen on weekends or national holidays. There is an additional fee for groups smaller than four players. Most major credit cards are accepted.
Other Notes
Shoes and clubs are available for rent. Caddies are also available for an extra fee, but not required. Like almost every other course in Japan, it's possible to
ship
your clubs directly to and from the clubhouse.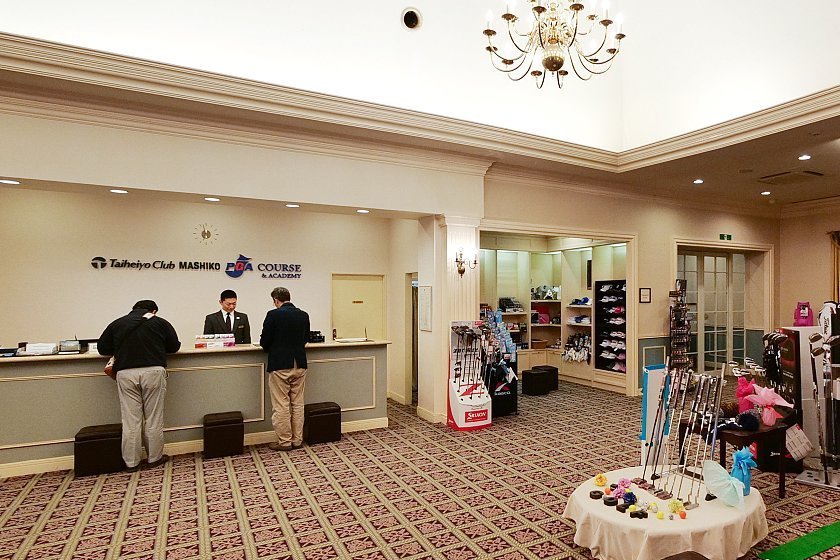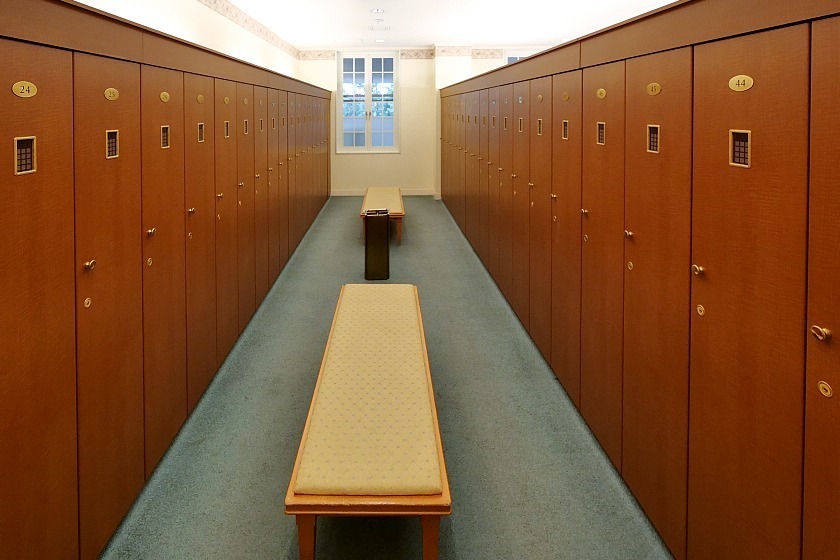 Morning: Golf at the Mashiko PGA Course
After arriving and checking in, we hit the practice green until our tee time. Practice greens are odd places. Few other sections of grass fill me with both hope and dread at the same time. Ready or not, we started by playing the Out course (holes 1 through 9). Here are some of the highlights:
Hole 2: Along the fairway were a few cherry trees whose pink pedals were still in bloom.
Hole 5: The only obstacle within reach of the tee on this beautiful par 5 was a fairway bunker on the left, so naturally this is exactly where I hit my ball. Thankfully it didn't end up costing me too badly.
Hole 6: This 180 yard par 3 was quite fun. Between the tee and the green was a large pond followed by two sizable bunkers on the right. It was designed to be a real do or die moment, and I can only imagine how many foul words are said near this pond each day. Thankfully I made it over, though directly into one of the bunkers.
Hole 8: This par 4 was shaped like a big dog-leg bending to the right. There was a pond just to the front right of the tee and a bunker dead center in front of the green. This hole was an enjoyable and memorable challenge. Also, somehow I made it through the first half without losing my ball.
Lunch Break: No matter how I perform on the front nine, I always look forward to a delicious lunch in the clubhouse dining room halfway through the round. I ordered a set containing a variety of small dishes that was quite tasty. Also, I noticed that the restaurant conveniently had a drink menu in English. It seems that the Taiheiyo courses are making a definite effort to provide a quality experience for international visitors.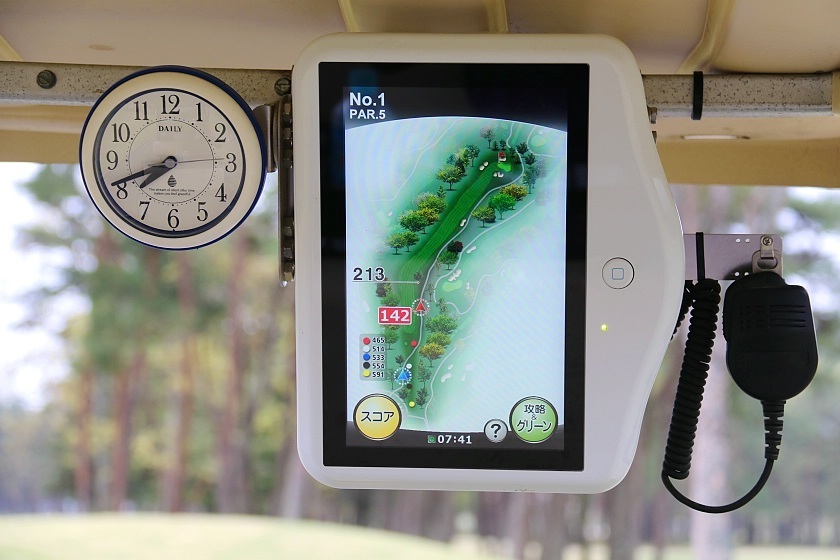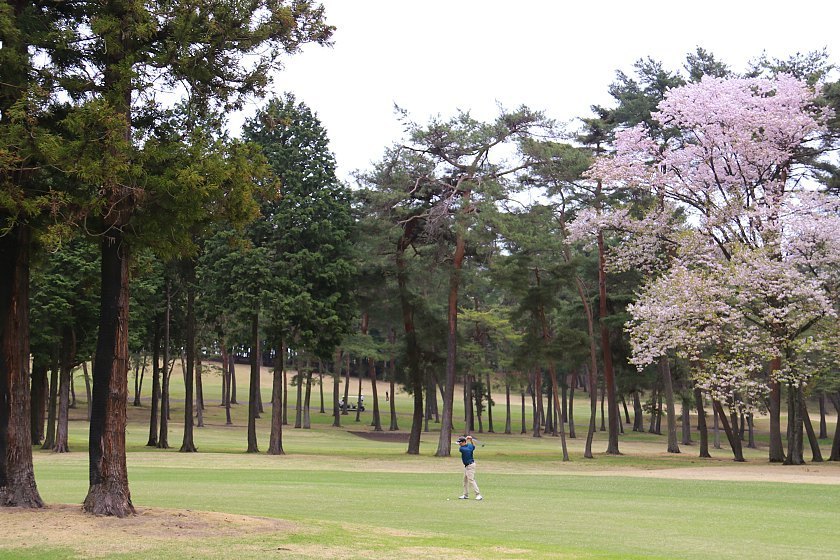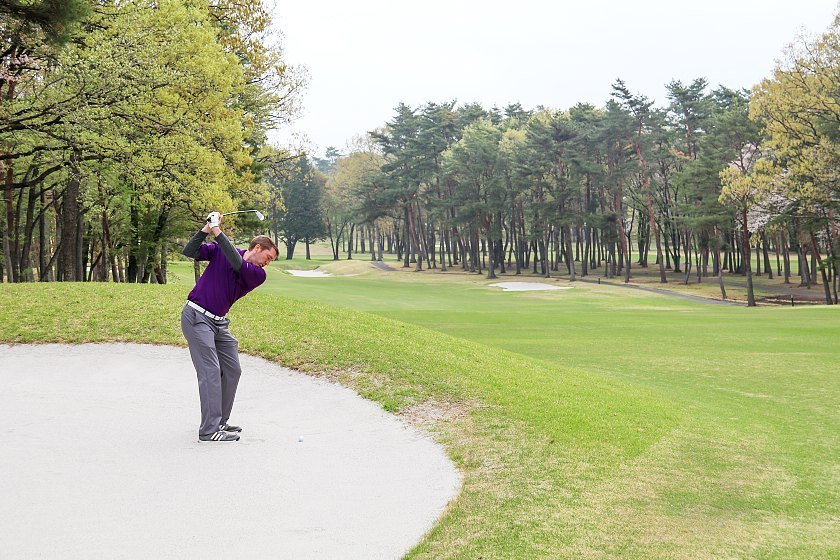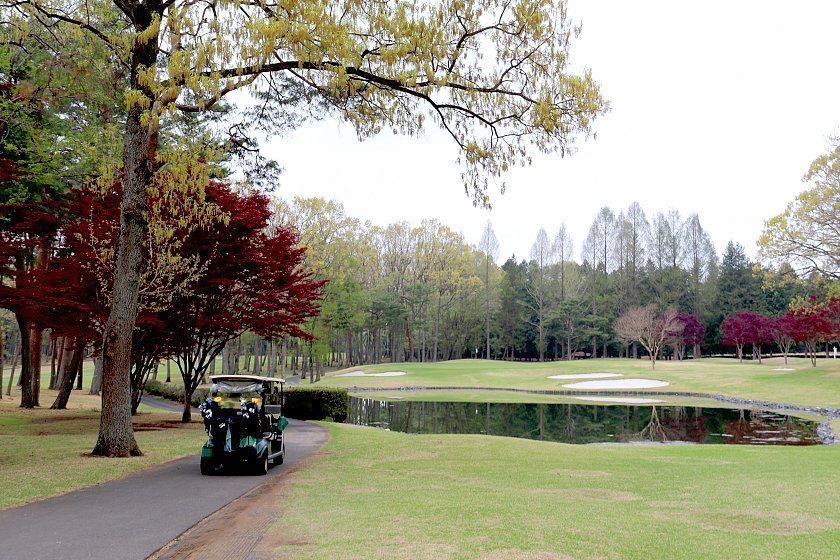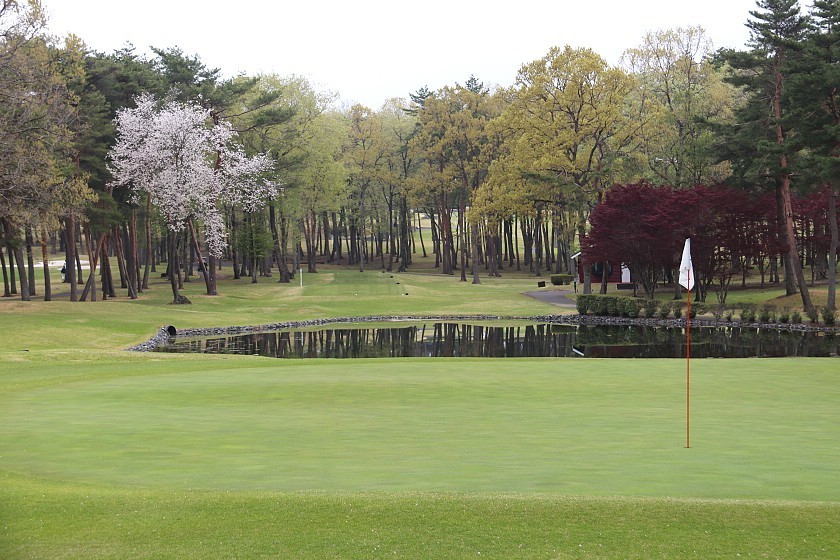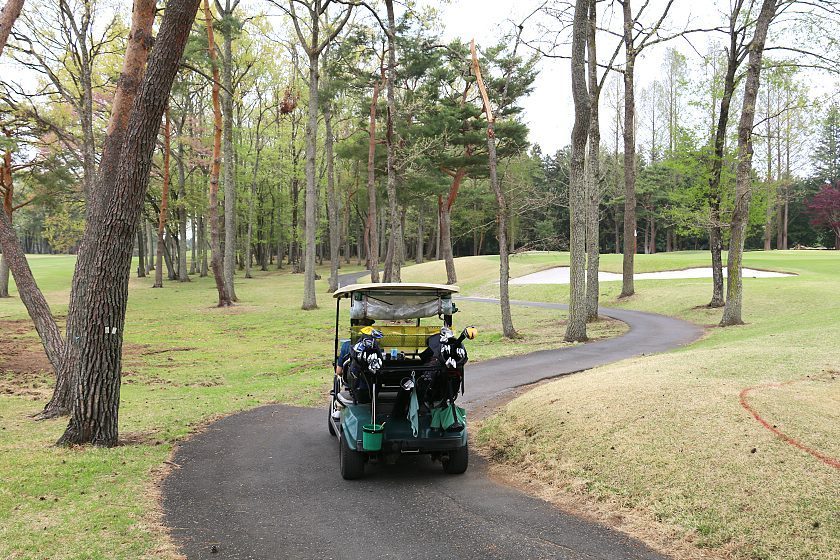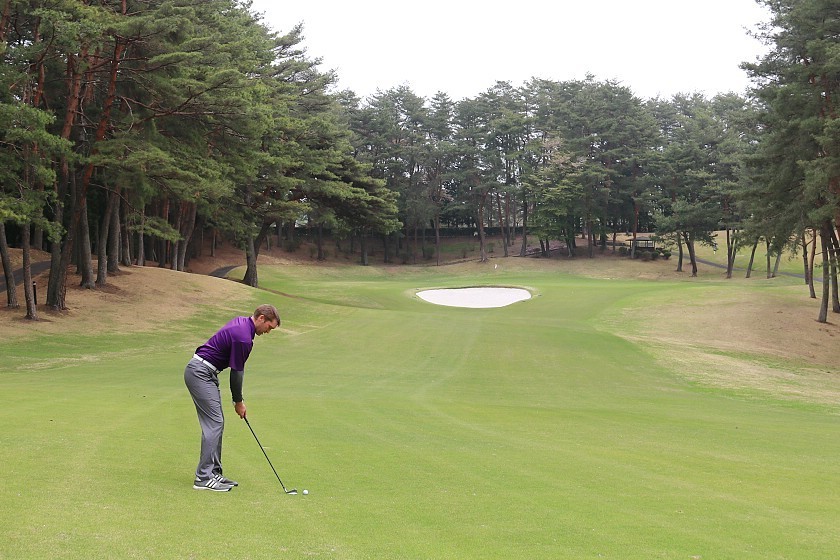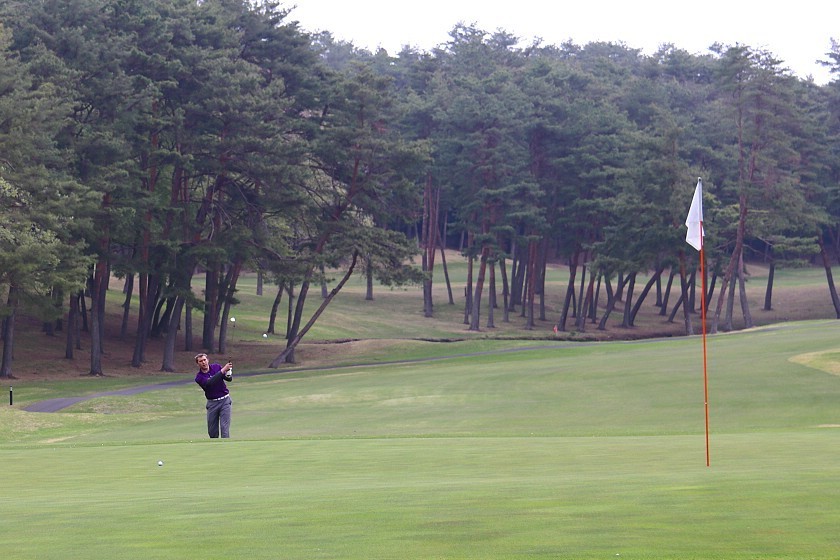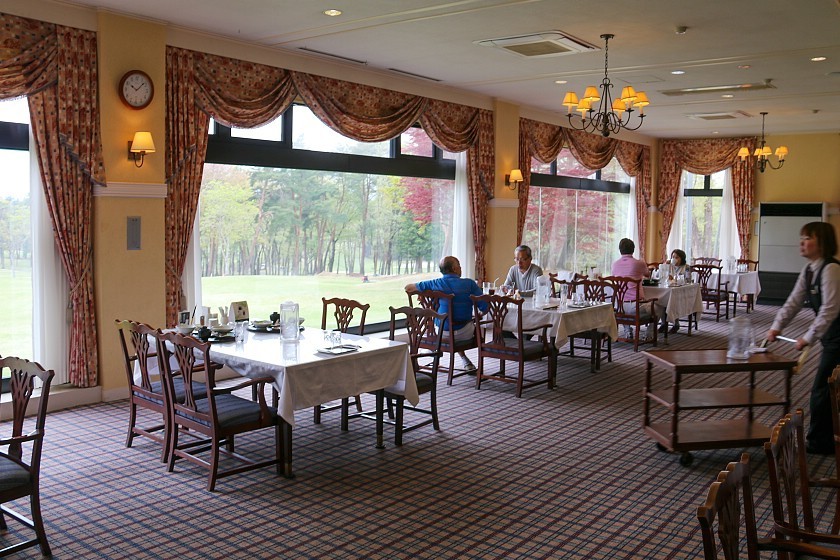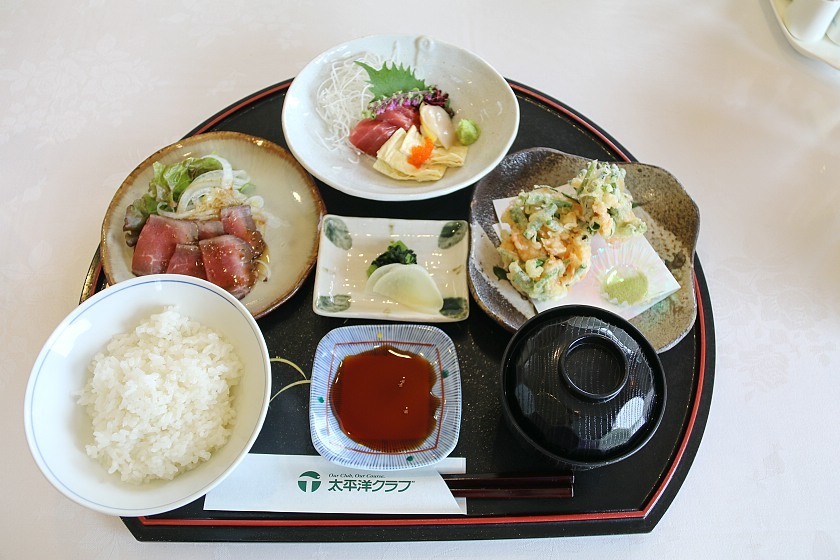 Having finished my delicious lunch set and made a plan of attack for the second half*, I proceeded to the In course (holes 10 through 18). Here are some of the highlights:
Hole 10: This straight par 5 was quite attractive. The group of four ahead of us thoughtfully let our smaller group tee up before them. I always get nervous when I know strangers are going to critique my swing. Unfortunately for me, this time my worries were quite founded. I proceeded to top the ball lamely and watch it roll a meager 30 yards ahead. I was grateful that our audience was able to stifle most of their laughter. I went on to hit into the woods and also one of the bunkers near the green, earning my worst score yet. Nonetheless, it was difficult to be upset for long on such a beautiful course.
Hole 13: This impressive par 4 made a huge dog-leg to the left around a pond and ended on an intimidating three-tiered green. As with many other holes, this one was enjoyably difficult.
Hole 17: In front of the tee was a small grove of tall trees obviously positioned to catch as many balls as possible... including mine today. The green was guarded by an impressive bunker roughly two meters deep which I also took time to explore.
The Baths Afterwards: As with many courses in Japan, connected to the locker room was a public bath with shower facilities. I can think of few better ways to cap off a wonderful day playing through a beautiful course than with a relaxing soak. While sitting in the water reflecting on the round, somehow the bad shots no longer seemed so horrible and the good shots made me excited to play again.
*My plan in the second half: stay away from the trees.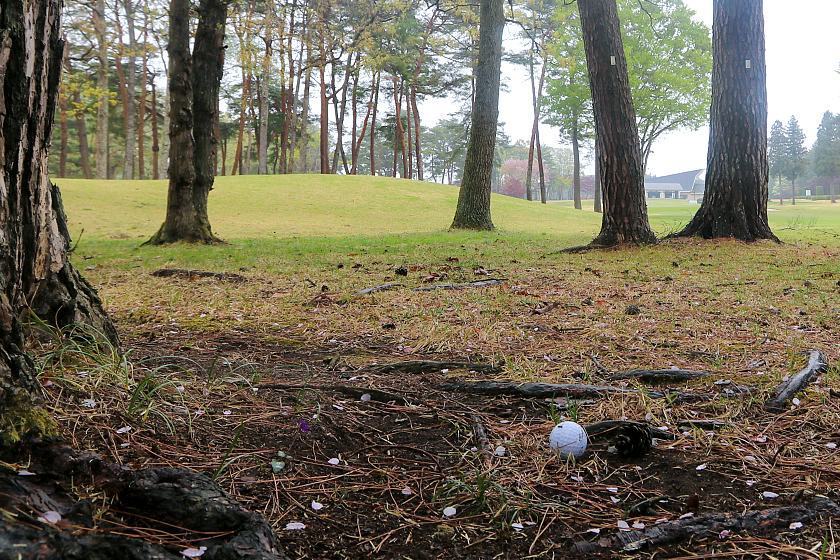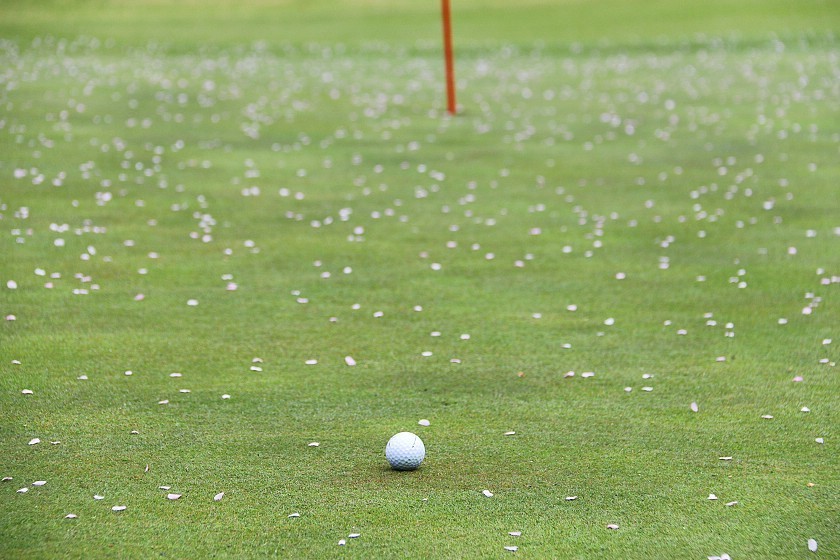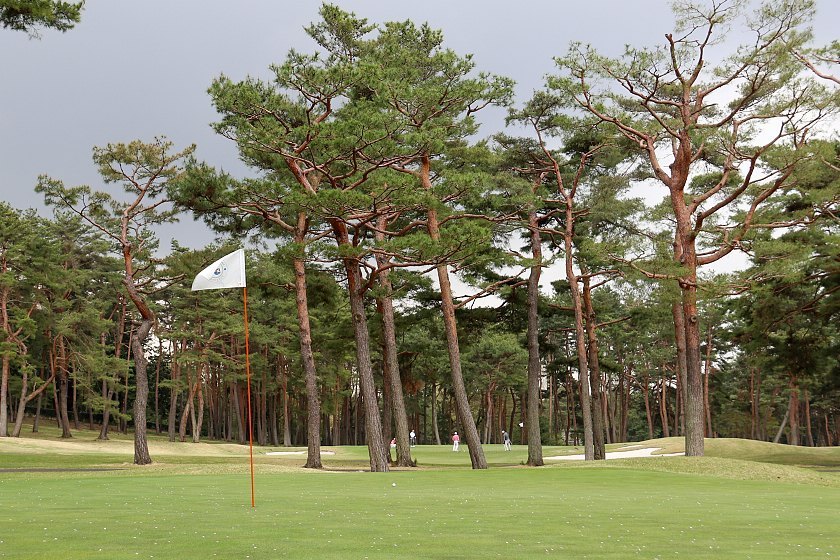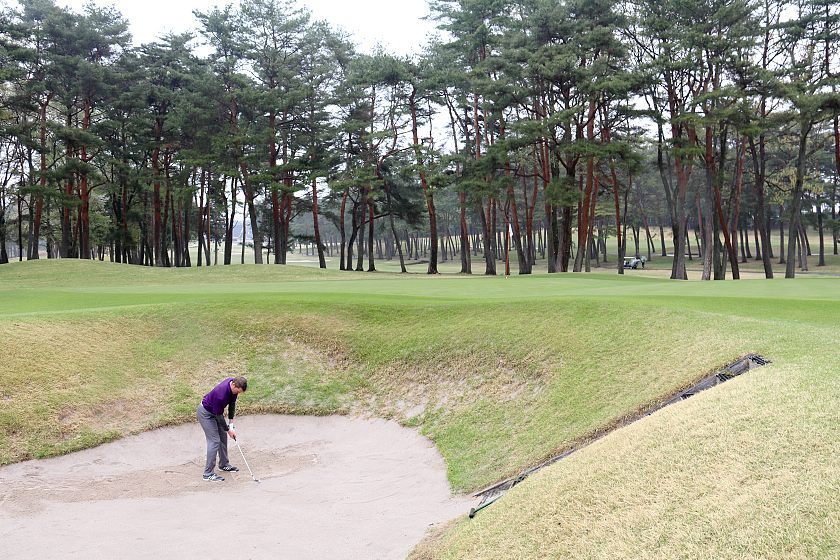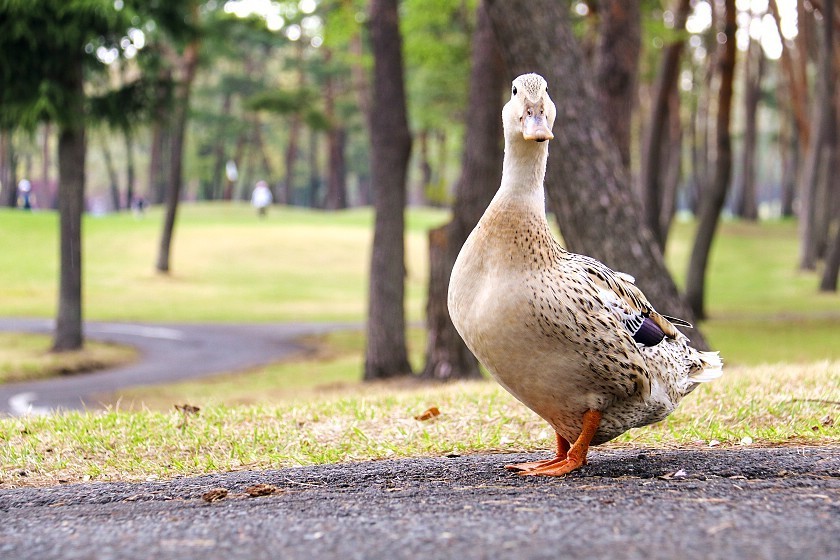 Afternoon: Eating dumplings in Utsunomiya
Having finished with golf, the last stop before returning home was nearby Utsunomiya Station. Utsunomiya is known across the nation for its dumplings, called gyoza. I've never met a gyoza I didn't like, and I certainly wasn't going to miss the opportunity to try some from here.
Gyoza shops are numerous around Utsunomiya Station, and I found one just across the street from the station's west entrance. The shop I went to offered these delightful dumplings with a range of fillings. I ordered the sampler plate which came with a dozen gyoza, each containing a different filling. In the end, I think the garlic one was my favorite, though I felt bad for those sitting near me on the ride home.
Thanks for tuning in again for another Golf in Japan article. Until next time, may your drives be long, putts be true, and scores be low.