Hakusan Heisenji Shrine
A serene shrine at the base of Mount Hakusan
Hakusan Heisenji Shrine is a serene shrine complex in Fukui Prefecture. It is located at the base of Mount Hakusan, one of the three most sacred mountains in Japan alongside Mount Fuji and Mount Tateyama. Hakusan Heisenji Shrine was originally established as a temple in 717 as an entry point for pilgrims to the holy mountain from Fukui Prefecture, and developed to be a branch temple of Hieizan Enryakuji Temple by the 12th century. The temple was made a shrine in the Meiji Period (1868-1912) when a separation of Buddhism and Shinto religions was enforced.
Hakusan Heisenji reached its most prosperous period during the Sengoku Jidai, a period rife with civil wars during the 15th and 16th centuries. At its prime, there were thousands of buildings on the complex, and the shrine was home to around 8000 monks, making it quite the formidable religious power. However, the complex was razed to the ground during uprisings in 1574.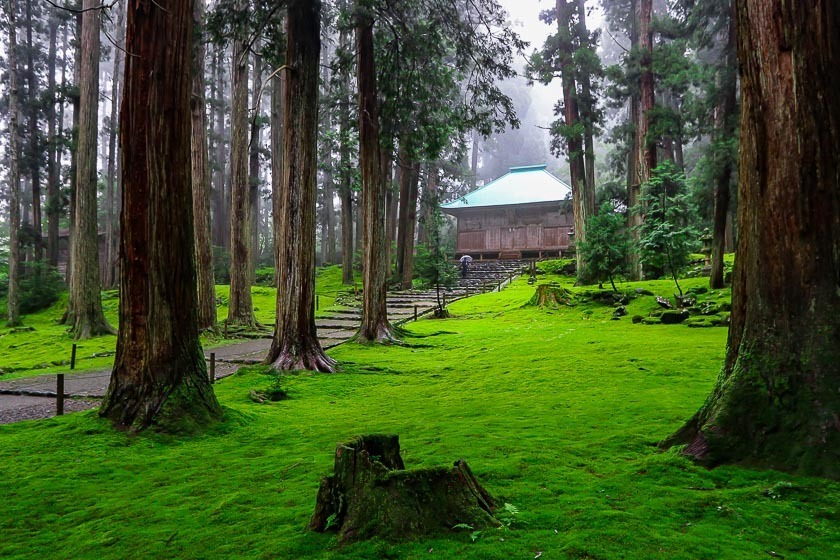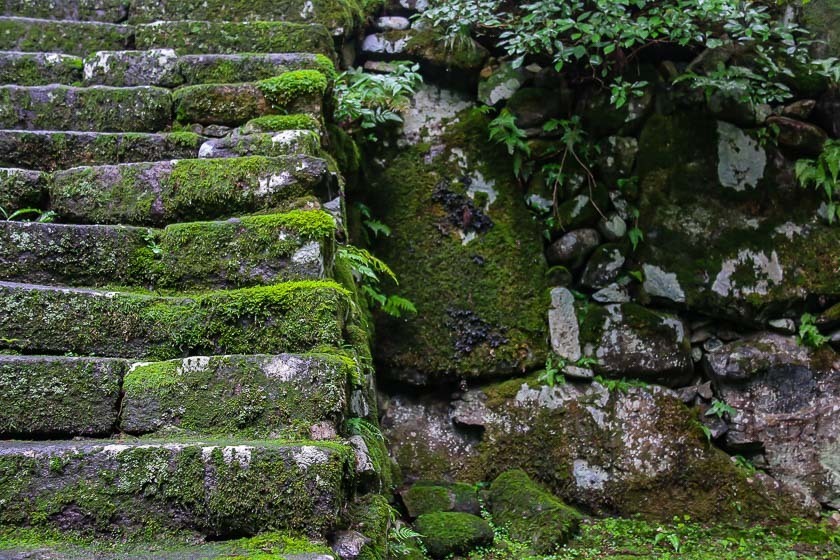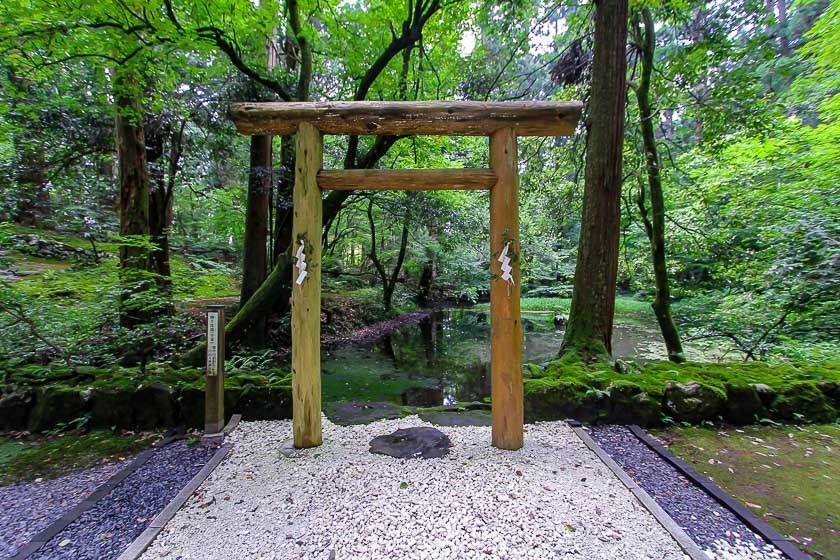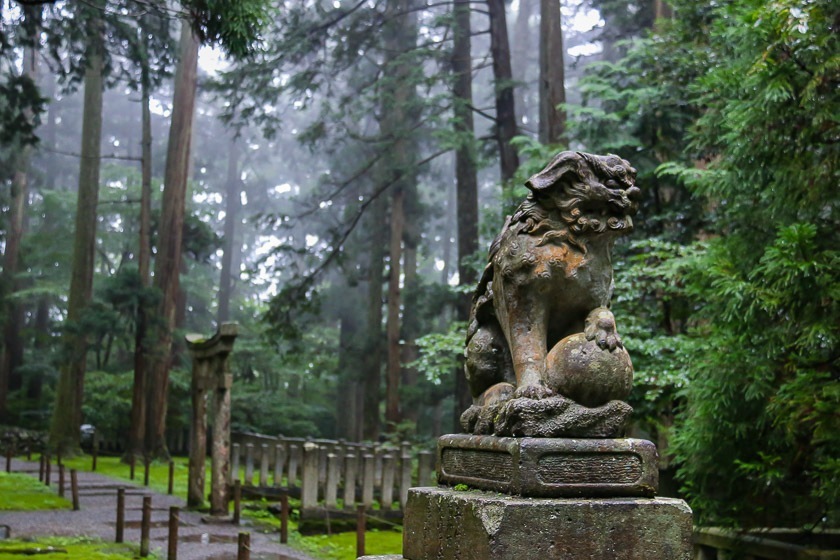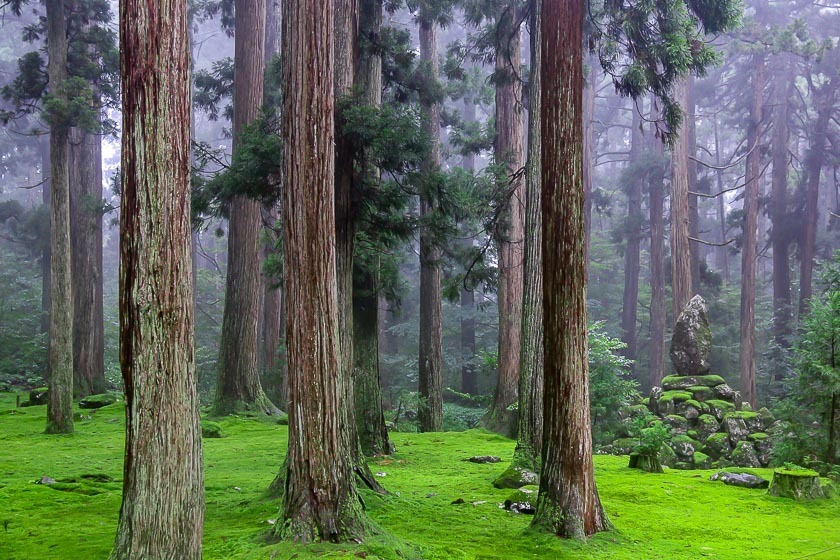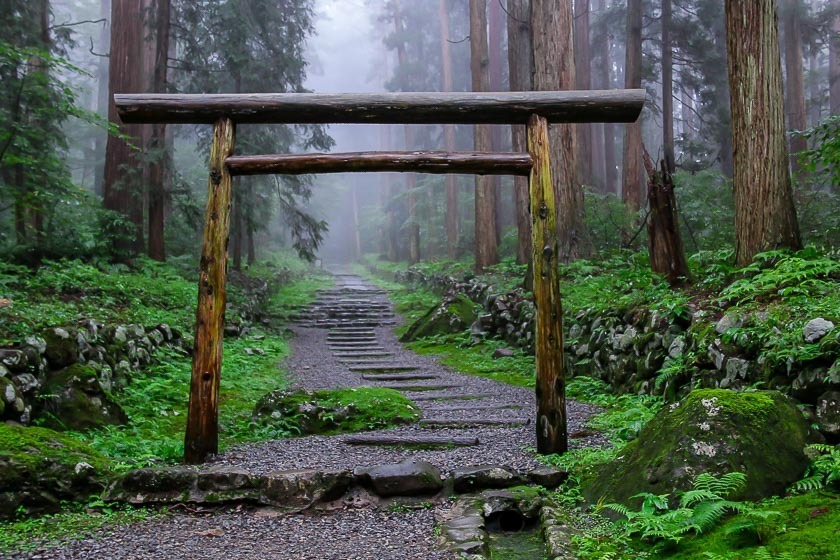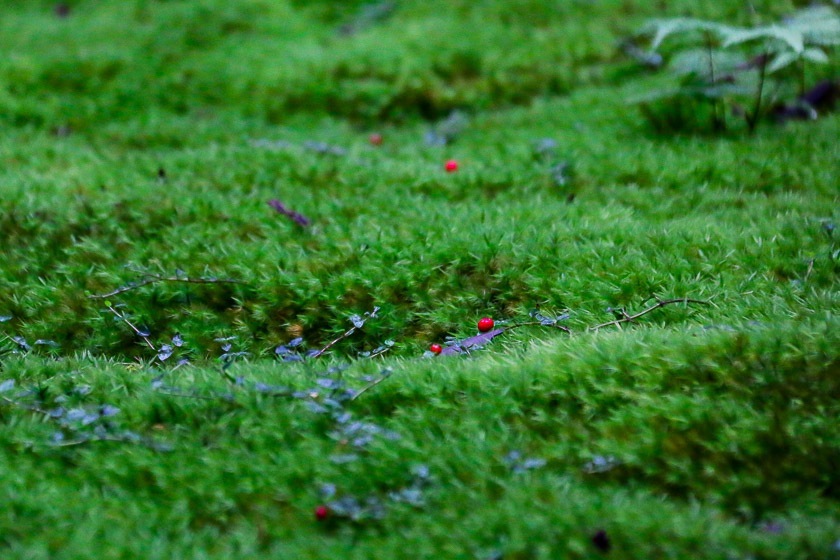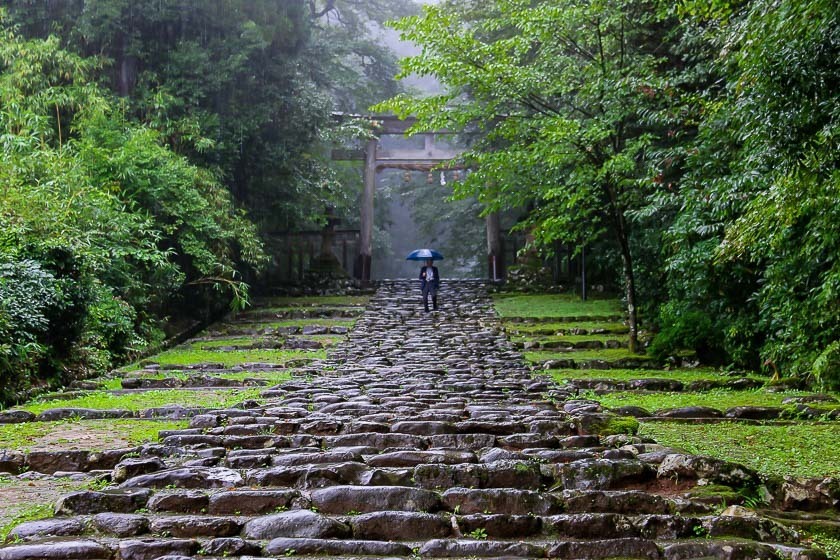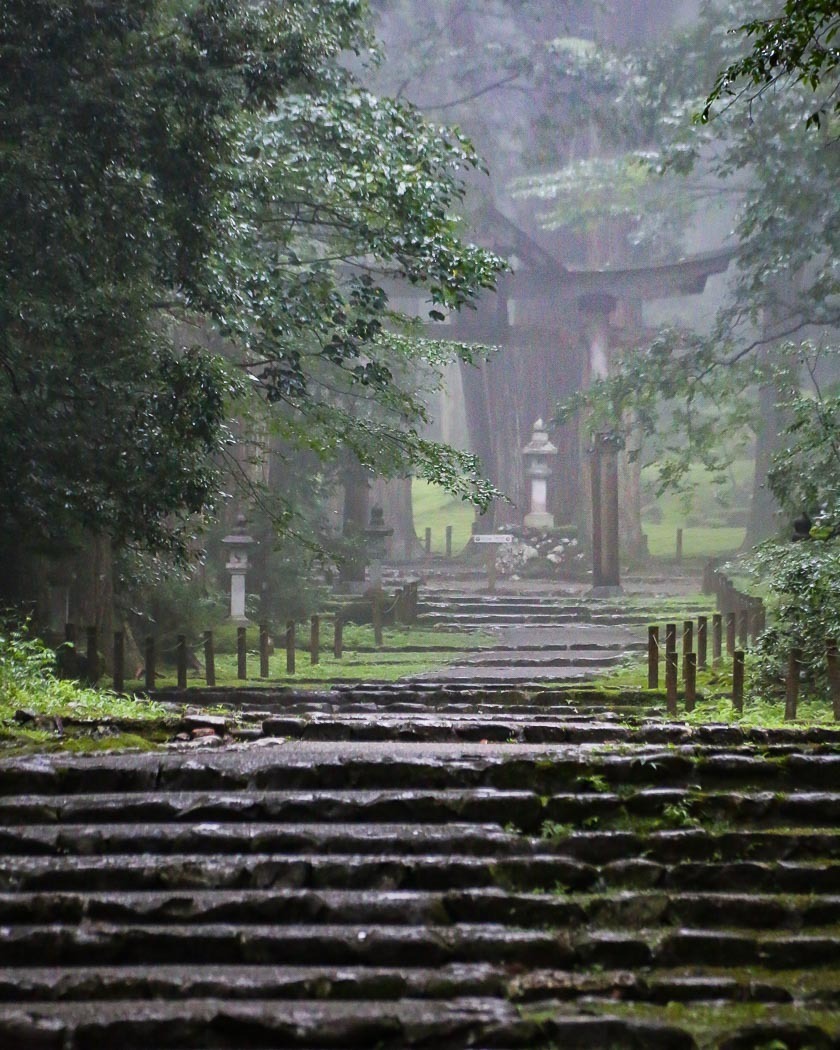 The temple was rebuilt ten years after it was razed to the ground, but only at about a tenth of its original scale. The serene grounds that can be seen today are a far cry from its former glory. Instead, moss and tall cedar trees dominate the current Hakusan Heisenji Shrine complex, and a network of ancient stone steps connect the different areas.
The long stone stepped approach first leads to the offering hall, which is flanked by two large carpets of moss and tall trees. Stone steps from there lead up to the main and two auxiliary halls of Hakusan Heisenji Shrine. The three halls represent each of the three peaks on Mount Hakusan and enshrine three different gods. The main hall was constructed in 1795 and features impressive dragon carvings. The doors of the main hall are only open once every 33 years, and the next time it will be in 2025.
Excavation work to uncover the extent of Hakusan Heisenji Shrine's former grounds is a mammoth task that is still underway. Only two out of an estimated 200 hectares have been excavated over the last 25 years, and who knows what other treasures remain buried.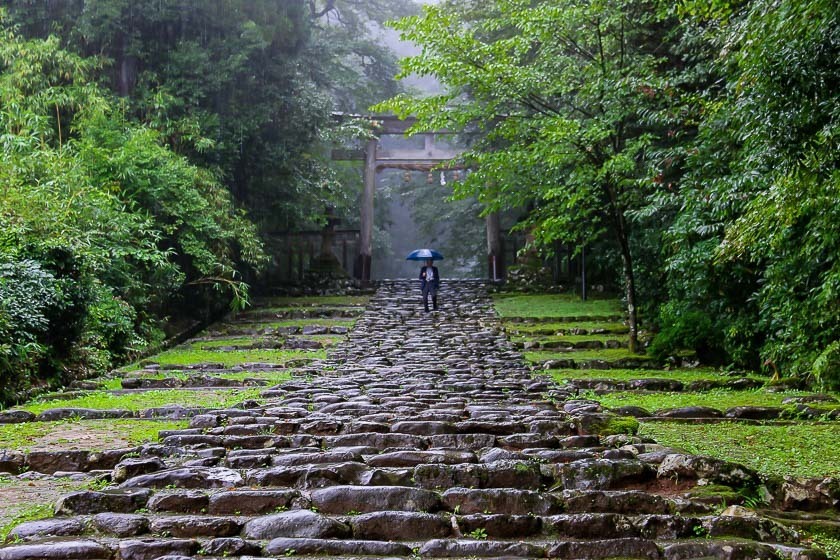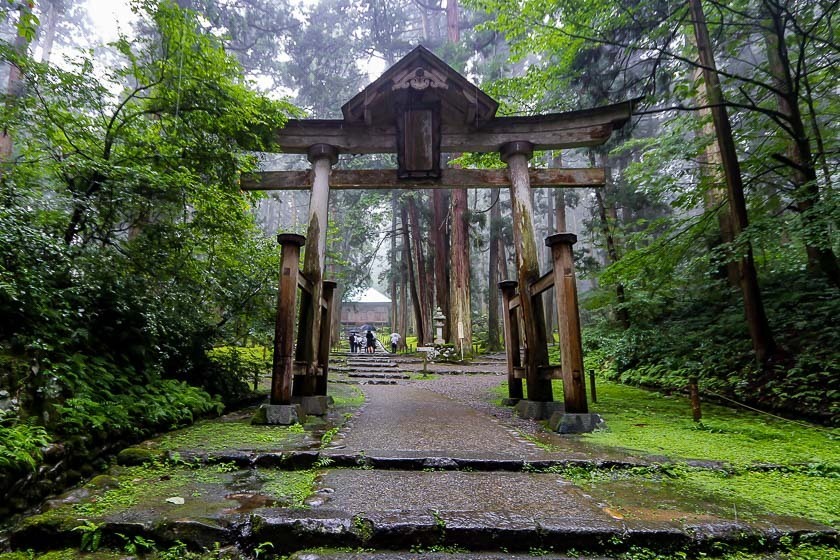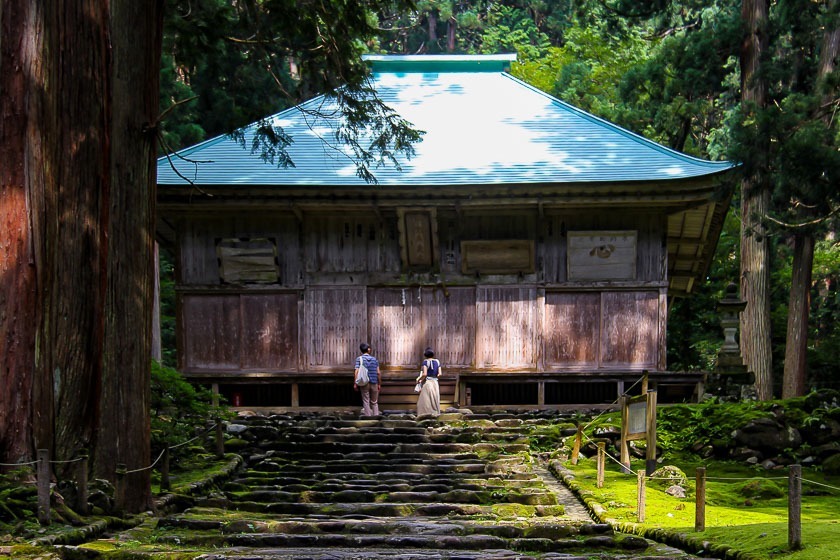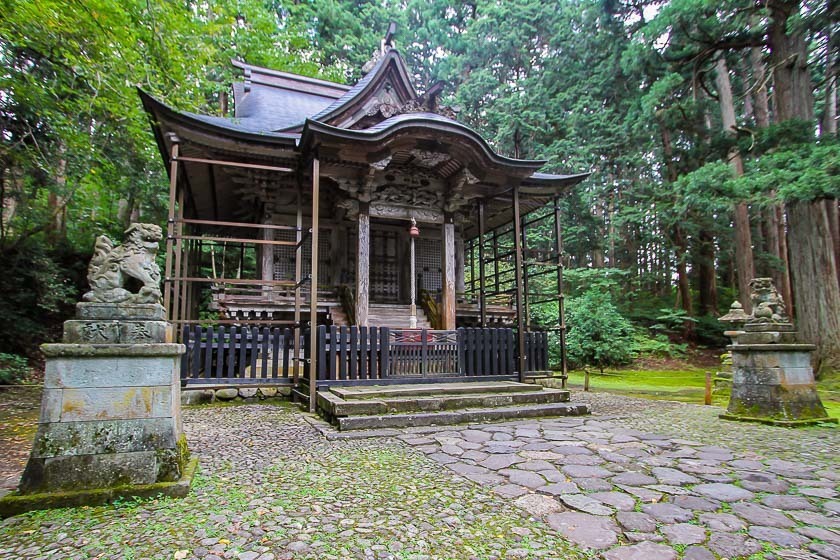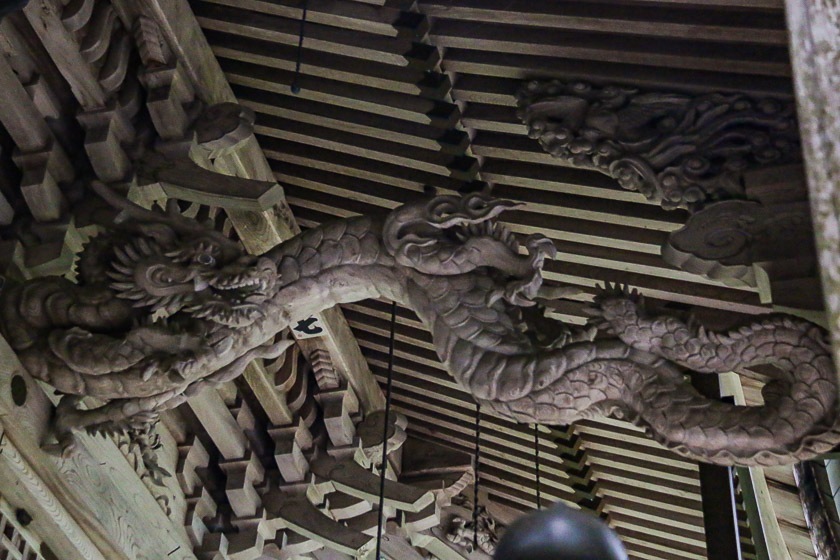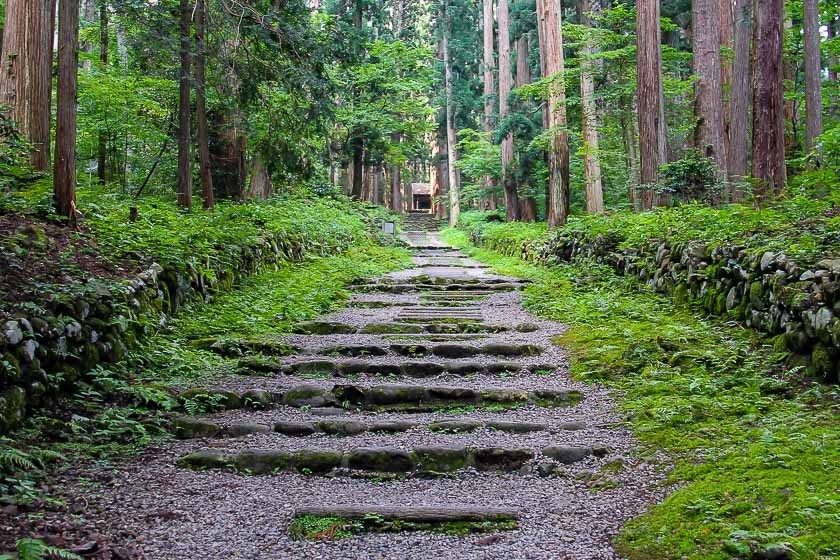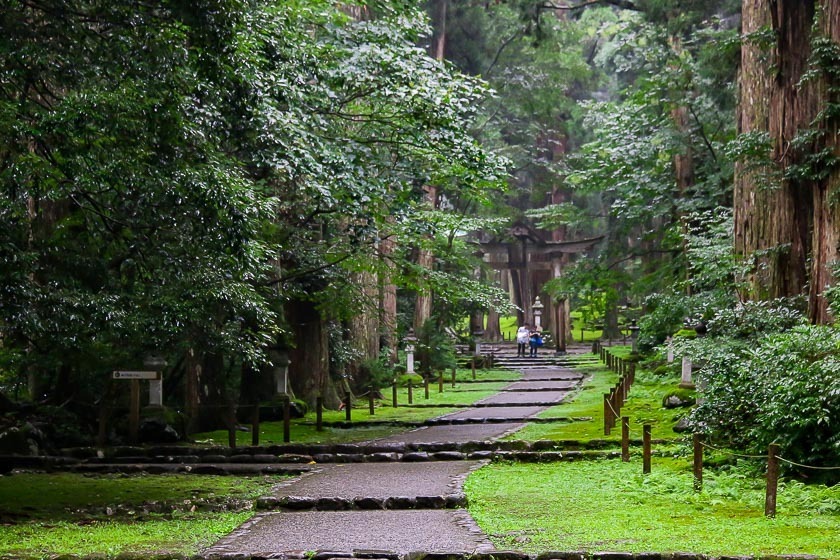 Home Delivery by japan-guide.com is a series of articles on Japanese culture, life and travel for all of us who are currently staying home to flatten the curve. Many travel plans, including our own, have been put on hold due to the coronavirus pandemic. While we aren't able to share new content from the road, we hope this collection from our travel archive helps you explore a bit of Japan from your own home.
More Home Delivery by japan-guide.com