Japan's National Parks
Escape the city with these five spectacular destinations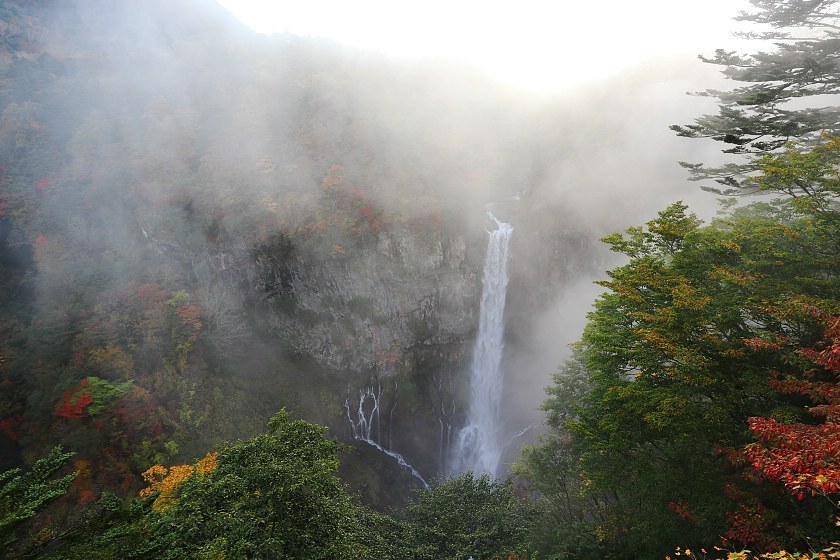 For a highly populated country known for its bustling cities, Japan still manages to set an impressive amount of land as protected environmental space. Today, 34 national parks cover a combined 5.8% of the country's landmass, many of which contain World Heritage and other internationally recognised conservation sites, offering visitors countless opportunities for exploration and adventure. In this article, I'll look at five of Japan's most extraordinary parks and what makes each of them unique.
Daisetsuzan
Covering 2,268 square kilometers of largely untouched wilderness in central Hokkaido, Daisetsuzan is Japan's second largest national park and home to a spectacular range of wildlife and scenery. With 16 of its mountain peaks reaching beyond 2000 meters in height, the area is one of Japan's most rugged landscapes and also known for its expansive moorland and alpine meadows. Four hot spring resorts can be found within the park's limits, any of which can serve as a base while exploring the many hiking trails. The park is especially noteworthy for its beautiful autumn colors in September, and for containing Taisetsu Lake - considered the most reliable spot in Japan to catch a glimpse of brown bears from late June through to early October.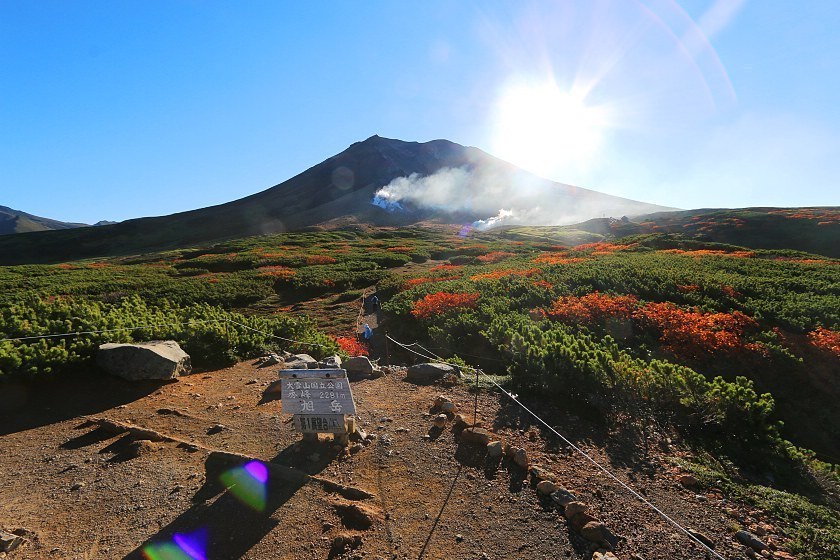 Chubu Sangaku
Roughly corresponding to the area of the Northern Japanese Alps, the Chubu Sangaku National Park spans the three prefectures of Toyama, Gifu and Nagano and contains some of Japan's most breathtaking mountain scenery. One popular way to take in some of its best views on a single trip is by traversing the Tateyama Kurobe Alpine Route, which extends from Toyama City through to Omachi in Nagano via train, ropeway, cablecar and bus. The Kurobe Gorge, another scenic highlight, can also be enjoyed as part of a journey through the region without the need to get out and walk. An ideal destination for hikers, campers and animal lovers, the highland resort of Kamikochi offers beautiful walking trails for all abilities and a distinctive menagerie of mountain wildlife, from bush warblers to macacques.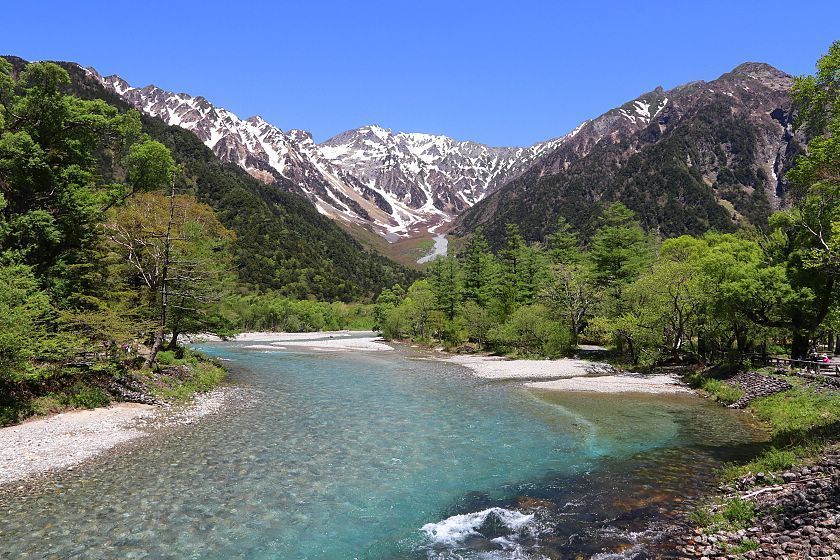 Ogasawara
Encompassing a chain of subtropical volcanic islands about 1000 km to the south of Tokyo to which it technically belongs, the Ogasawara or Bonin Islands can only be reached by a weekly 24-hour ferry journey making them by far the most remote area on this list.
With a similar climate to Okinawa, the islands are warm all year round and offer a range of beautiful scenery from jungle covered hills to pristine beaches and coral reefs. The surrounding waters are especially rich in marine life, and an excellent destination for diving and surfing. Other popular activities include hiking to the top of Mount Chibusa for stunning views of Hahajima, whale watching and snorkelling through a submerged shipwreck off of Sakaiura Beach on Chichijima.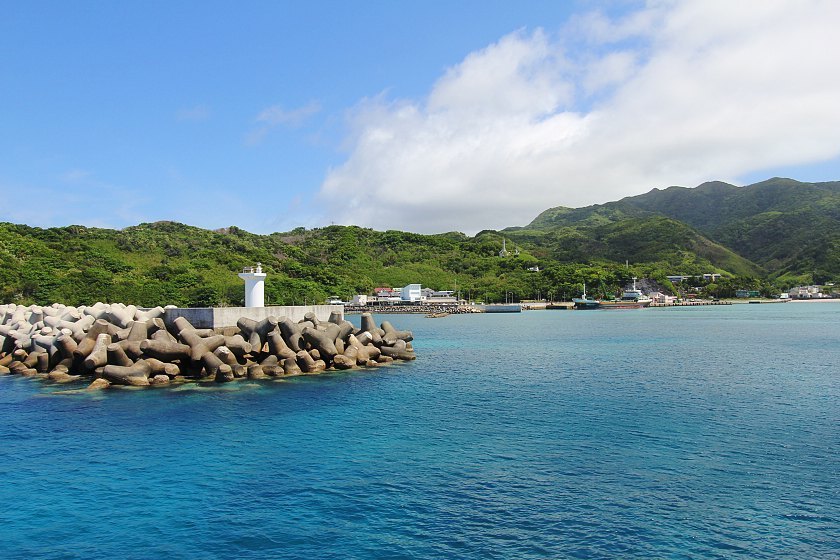 Kirishima Kinkowan
Comprising the Kirishima range of mountains and a large part of the Kagoshima Bay including Mount Sakurajima, the Kirishima Kinkowan National Park offers some of Japan's most fascinating landscapes, with spectacular volcanoes, caldera lakes, forests and sandy beaches. In addition to its many beautiful mountain trails, visitors can enjoy high quality sulfuric water and views of Kagoshima from Kirishima Onsen, while wildlife enthusiasts will want to check out the Miike National Bird Forest, one of just four in Japan, boasting over 150 species of wild bird including the rare Ruddy Kingfisher.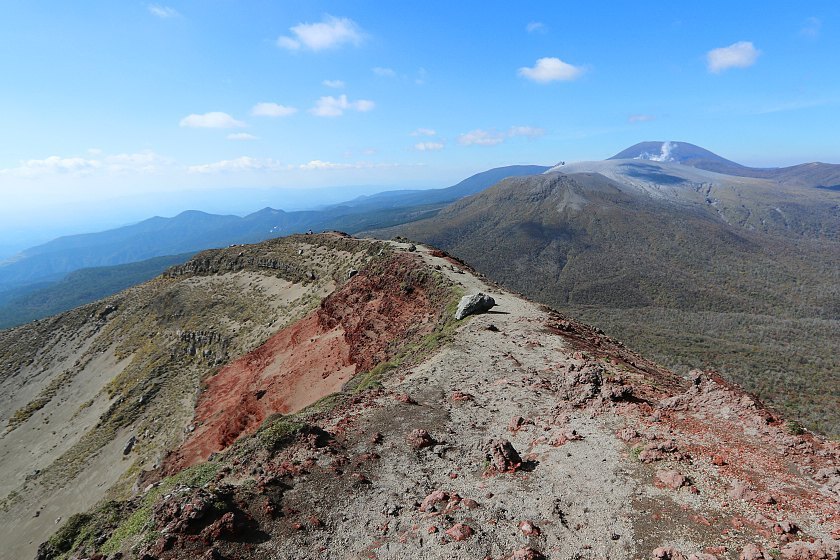 Nikko
Best known for its spiritual heritage including the famous Toshogu Shrine, the Nikko National Park is also an area of spectacular natural beauty. As well as popular highlights such as Lake Chuzenji and Mount Nikko-Shirane, the highest peak in the Kanto Region, the park also comprises large stretches of forest and wetland with lots of opportunities for wilderness hiking, while adventurous visitors can also take canoe tours along the Nakagawa and Kinugawa rivers.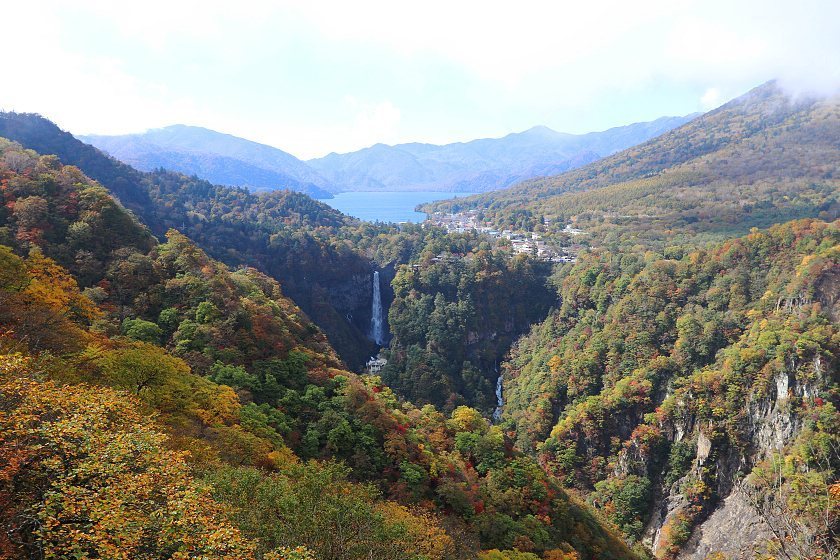 Home Delivery by japan-guide.com is a series of articles on Japanese culture, life and travel for all of us who are currently staying home to flatten the curve. Many travel plans, including our own, have been put on hold due to the coronavirus pandemic. While we aren't able to share new content from the road, we hope this collection from our travel archive helps you explore a bit of Japan from your own home.
More Home Delivery by japan-guide.com