Here at Japan Guide, we do a lot of traveling (in case you didn't notice). While we do our best to gather, parse and share as much useful information as we can in writing about our travels on this site, we don't always have time to reflect on what we personally find memorable or meaningful as travelers ourselves.
In hopes that we can offer a bit of inspiration from our own Japan adventures, here are my personal highlights from my travels around Japan in 2019.
#10: Nikko's Frozen Iori Falls
While Nikko National Park is famous for its stunning autumn colors and summer hiking trails, winter might actually be one of its most alluring seasons. After visiting the otherworldly frozen waterfalls of the Unryu Keikoku valley in February 2018, this year I decided to visit an even more off-the-beaten-path frozen waterfall deep in the Okunikko area of Nikko. The Iori Falls (ˆÁ'ê) sit at the end of an hour-long hike and form hulking columns of cascading ice in mid-winter. Winter hiking boots and snowshoes are recommended as conditions are usually cold and snowy.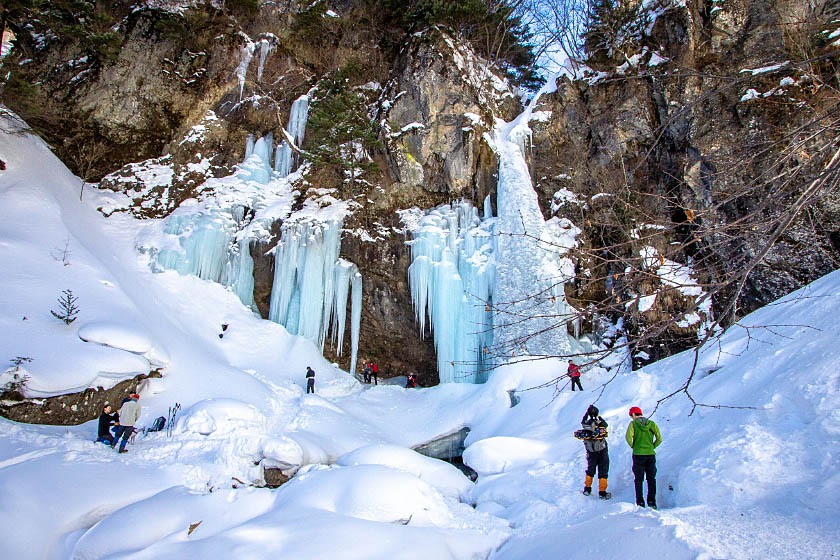 #9: Kaikake Onsen
Over the years, I've stayed at dozens of beautiful old ryokan all across Japan, and it's easy to sometimes feel like I've seen it all. Then you find a place like Kaikake Onsen. This atmospheric ryokan nestled deep in the mountains of Niigata (not far from Kagura ski resort) is absolutely magical amongst huge billows of snow in winter. From the traditional wooden buildings to the exceptional onsen baths to the delicious local cuisine served during meals, this place was unforgettable.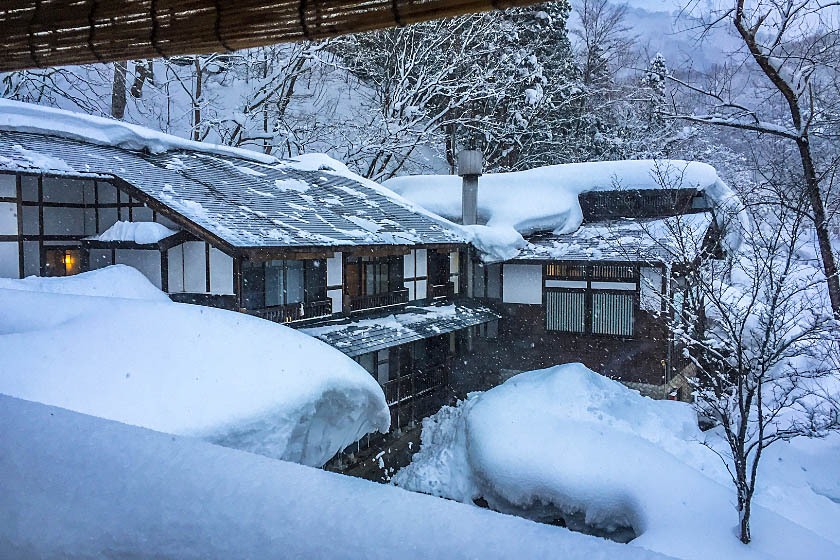 #8: Cherry blossoms along the Shiroishi River near Sendai
Every year during the spring our team travels all over Japan to make up-to-date reports on the conditions of the country's best cherry blossom viewing spots. Every year there's always at least one place I visit that stands out, and this year it was this view from the Shiroishi Riverside near Sendai. The innumerable sakura trees lining the river were at full bloom and the Zao Mountains were capped with snow in the background. Pretty spectacular even by Japan's high standards.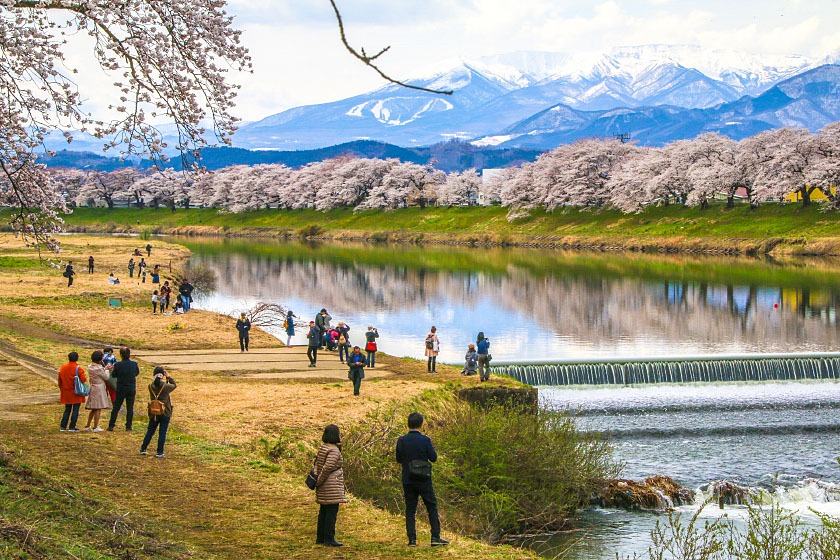 #7: Cherry picking in Yamagata
In May, after an intense season of cherry blossom reporting, our team took a trip together to Yamagata Prefecture and indulged in some cherry picking at the Takahashi Fruitland orchard in Kaminoyama Onsen just outside Yamagata City. While we went a bit early in the cherry season (normally June to mid July), this quintessential Yamagata experience was plenty fun...and delicious.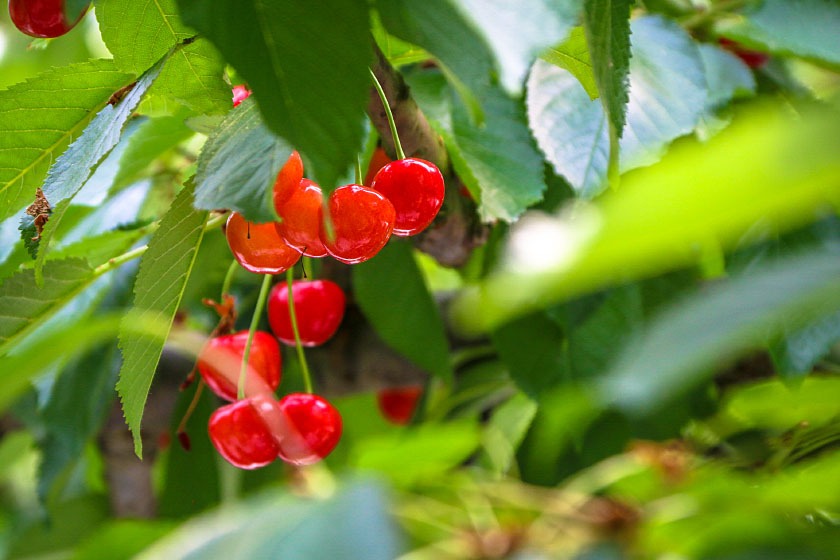 #6: The far-flung Oki Islands
A first for our team, I had the opportunity this November to visit the remote Oki Islands, located about 50 kilometers off the coast of mainland Shimane Prefecture (a 2-3 hour journey by ferry). These islands are a part of the Daisen-Oki National Park and boast incredibly beautiful coastal landscapes. In particular, the dramatic cliffs dropping in to the sea at the Kuniga Kaigan of Nishinoshima Island are breathtaking.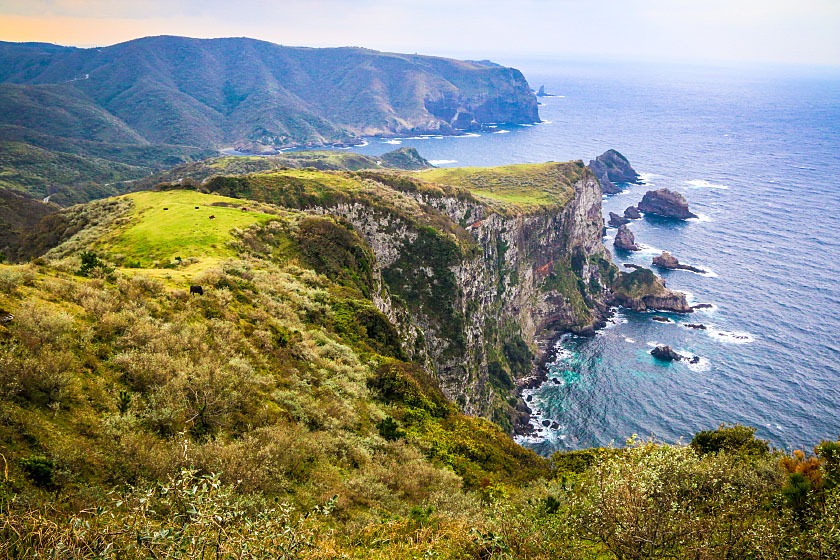 #5: Hiking around Mt. Aso
I will never forgot the time, shortly after moving to Japan, a friend of mine described to me an almost mythical place in the heart of the island of Kyushu: an enormous caldera crater, so big an entire city fits inside, surrounded by a wall of mountains with an active volcanic peak in the center filled with unreal blue hot spring water that constantly belches toxic gases. I had the distinct pleasure this autumn of hiking around the Aso area and enjoying some pretty unforgettable views.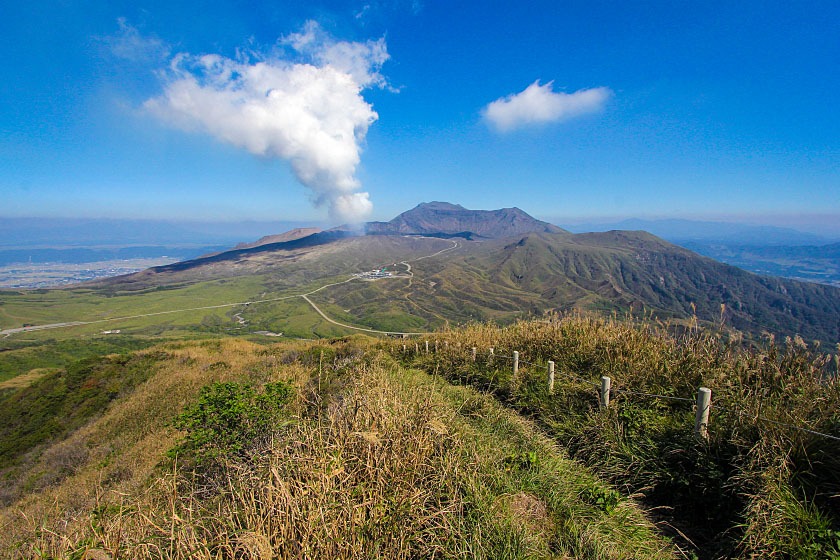 #4: Backcountry snowboarding in Hakuba
I try to step up my snowboarding game each winter, and this year I had my biggest powder snow adventure yet: a bluebird day of backcountry boarding in the deepest parts of the Hakuba area of Nagano Prefecture. The powder on that day was soft and deep, the people I was with were fun and supportive, and the mountain views were epic. I even wrote a blog post about it.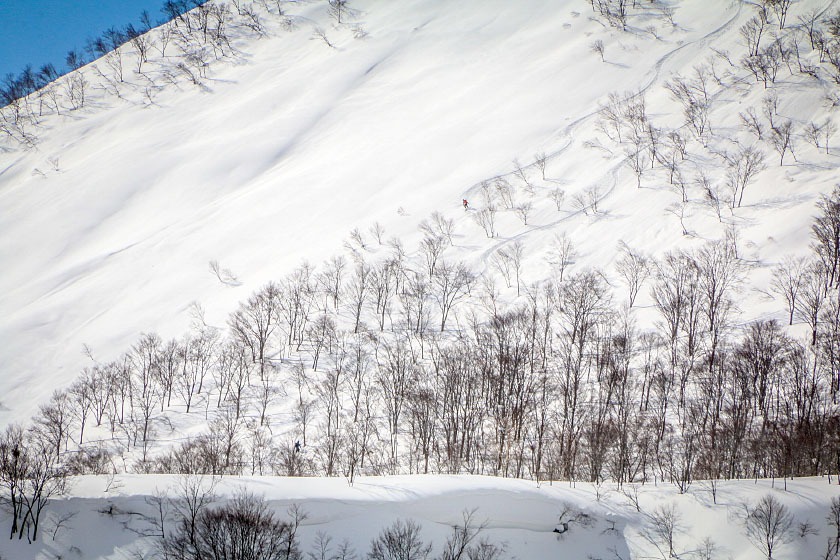 #3: Autumn colors at Mt. Hakkoda
Of all of the incredible places to experience autumn colors in Japan, the area that consistently knocks me off my feet is the Tohoku Region. Within this region, Mt. Hakkoda is perhaps the most impressive site to behold. During the peak of the season (usually mid October, as was the case this year), almost all of the slopes of the mountains here become a sea of red. It's truly amazing.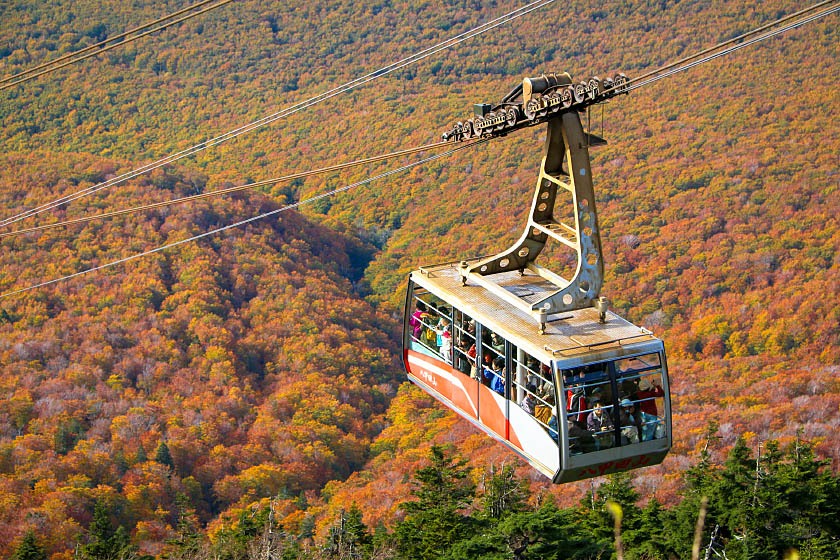 #2: Hiking the Kirishima Mountains
I had been wanting to visit the Kirishima Mountains ever since I first saw a picture of them years ago. In October this year I finally got my wish, and it did not disappoint. This mountainous area in southern Kyushu is a volcanic hot spot filled to the brim with active volcanos, dramatic landscapes, top notch onsen, and outstanding hiking. It quickly became one of my new favorite hiking spots in Japan, and I definitely intend to come back.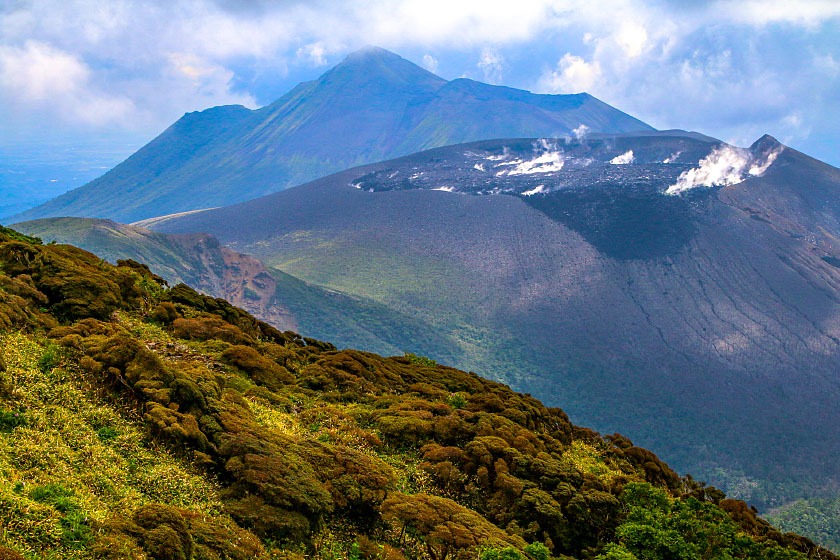 #1: Winter ascent of Nikko's Mt. Nyoho
By far, my most unforgettable trip this year has to be my early March winter ascent of Mt. Nyoho, one of the three sacred peaks of Nikko, alonside Mt. Taro and the prominent Mt. Nantai (all of which are revered at the three Futarasan Shrines scattered around the Nikko area).
Me and my two climbing partners Xai Her and Joseph Keefer started our planned overnight climb with blue skies and good snow conditions. By late afternoon, though, our luck changed. Trudging through deep snow with very high winds and almost no visibility on Nyoho's precipitous ridge line became a monumental effort and we were losing light quickly before we'd even reached the summit. If anything had gone wrong during that summit push, things could have become extremely dangerous for us. Thankfully we were prepared with the right mountaineering gear and experience (this climb requires both to be done safely) and barely made it to our shelter for the night just beyond the summit before nightfall.
My eternal thanks to my partners for sharing that harrowing but extremely worthwhile experience with me.