In 2018, I visited 28 out of the 47 prefectures in Japan and even managed to cover the islands at the ends of Japan, Hokkaido and Okinawa. Of the 28 prefectures, there were a number of new spots which quickly became favourites, while others where new discoveries in places that I'd gone before. Without further ado, here are my top ten highlights for the year.
#10: Dining at Eneko and Inua
Eneko and Inua were two new restaurants in Tokyo that I had on my ever-growing list of restaurants to visit, and I finally got a chance to go to both. Eneko opened over a year ago in 2017, while Inua opened in June this year. Both of the meals at the two restaurants had unique touches to them and were incredibly delicious, and they are experiences not to be missed. But if I had to pick one, I'd go for Inua for their innovativeness of simplicity in complexity and use of local ingredients.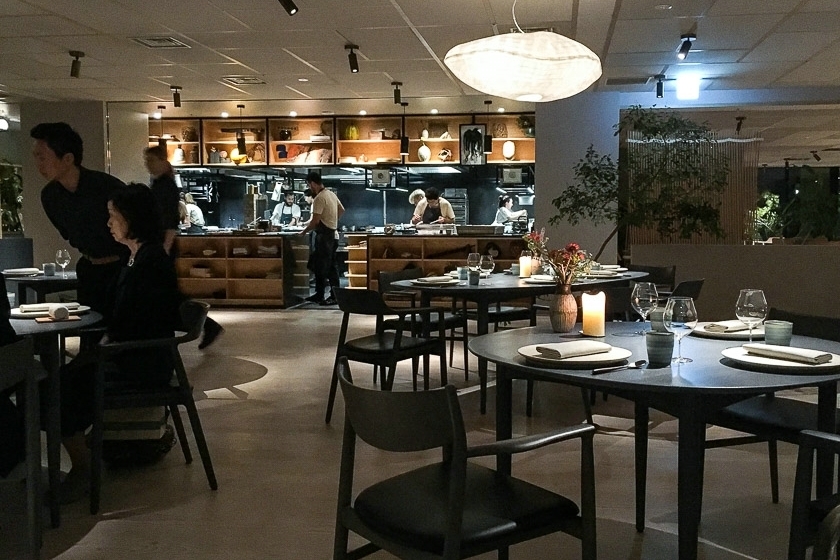 #9: Hello Kitty Shinkansen
Back in August, I took a short trip on the Hello Kitty Shinkansen that had started its service at the end of June. Needless to say, it was the cutest shinkansen I'd ever taken and almost every minute of my time on board the train was spent checking out the various details. Car 1 at one end of the train was completely redone and dedicated to goods and simple drinks, while the seats in Car 2 had the cutesy stuff. Hakata Station, one of the terminal stations for the train, was also another place to take in more of the Hello Kitty craze with a full-sized cafe and a shop.
#8: Tamagawa Onsen
I visited the Hachimantai Region during the autumn color season this fall and visited Tamagawa Onsen on my trip. In addition to being able to see the autumn colors at their best, I also took the opportunity to go for a bath at the hot spring facility at the same place. It felt quite unreal, first walking through the radioactive stone area where I saw lots of people lying on the rocks to take in the supposed health benefits, then taking a bath in some of the most acidic waters in Japan at pH1.05. For those who are worried about bathing in such acidic waters, let me assure that you that despite the acidity, none of my body parts dissolved in the water!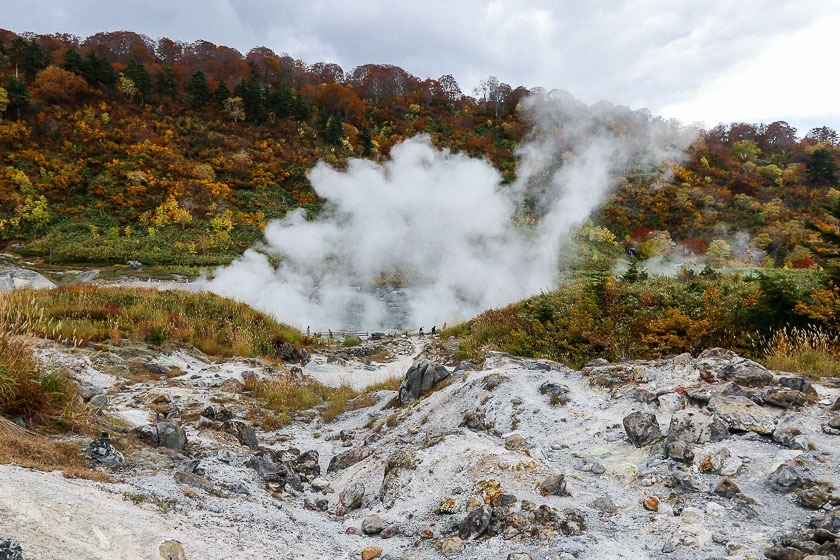 #7: Chotto Zeitaku in Chino
Back in the middle of the year, I visited Chino in Nagano Prefecture on a Chotto Zeitaku trip. There I got to drive on some great driving roads like the Venus Line, scale to great heights by ropeway or lift which required almost no effort on my part, visiting a replica of acclaimed director Ozu Yasujiro's home, and got to see some quirky teahouses. The entire trip was a highlight, but my favourite part had to be walking in a moss forest that felt like a scene out of a Studio Ghibli movie.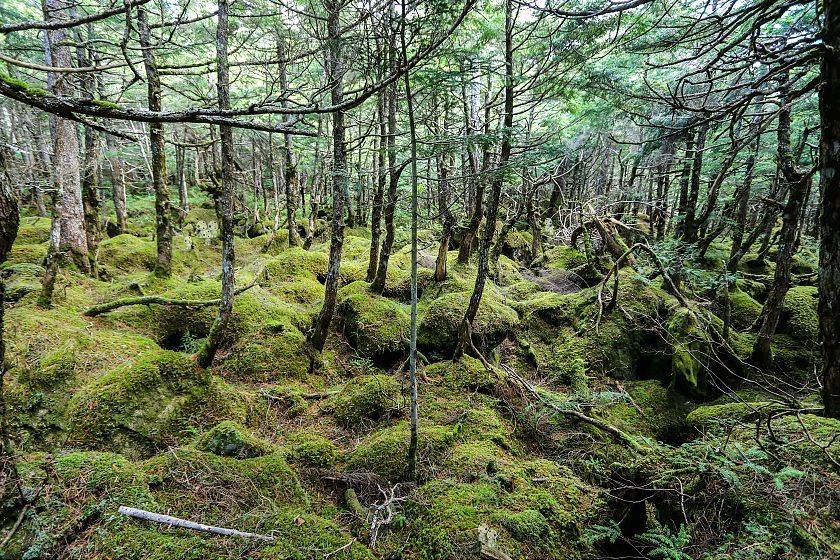 #6: Solo Female Travel in Aizu
This year, we started the Solo Female Travel blog series. In the blog, I take on easy overnight trips out of major cities like Tokyo, Osaka and Kyoto, and cover a few places over two days. Our first ever trip out was to Aizu region and covered places like Aizu Yanaizu and Kitakata in addition to Aizu Wakamatsu. This trip stood out for me as the Aizu Region is a little far flung and not very high on the international travelers' list of places to go, and I got to eat some good ramen and take a pretty romantic train line.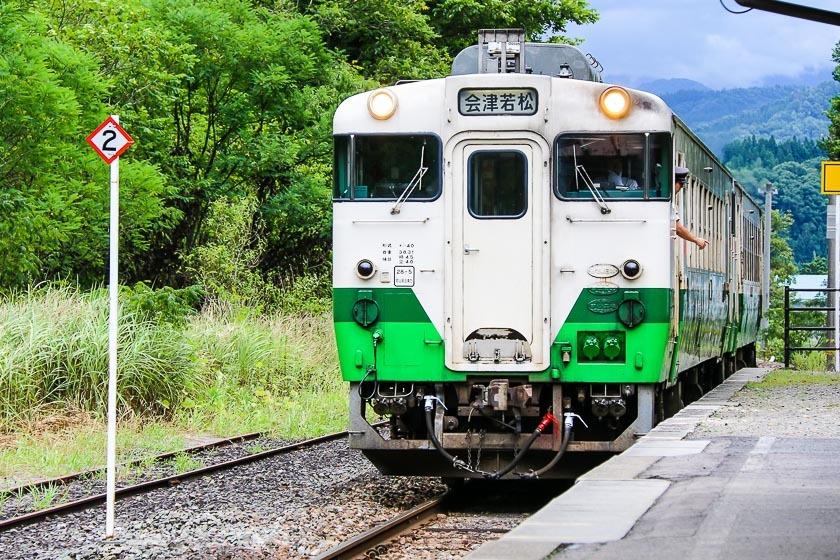 #5: Far Flung in Kushiro
In early 2018, I went on a far flung trip to Kushiro in eastern Hokkaido. I visited in what I thought was one of the coldest seasons, but was quickly informed that it gets much colder than what I experienced. Being in cold places like that will never cease to bring out amazement in me (where I currently live doesn't get as cold, and I am from a tropical country after all), and Kushiro was quite amazing in winter. The highlights of my trip were seeing the Japanese red-crowned cranes and going canoeing in sub-zero temperatures down the Kushiro River in the morning. There was a fair bit of wildlife spotting on this trip, as I saw eagles and deer in addition to the Japanese cranes.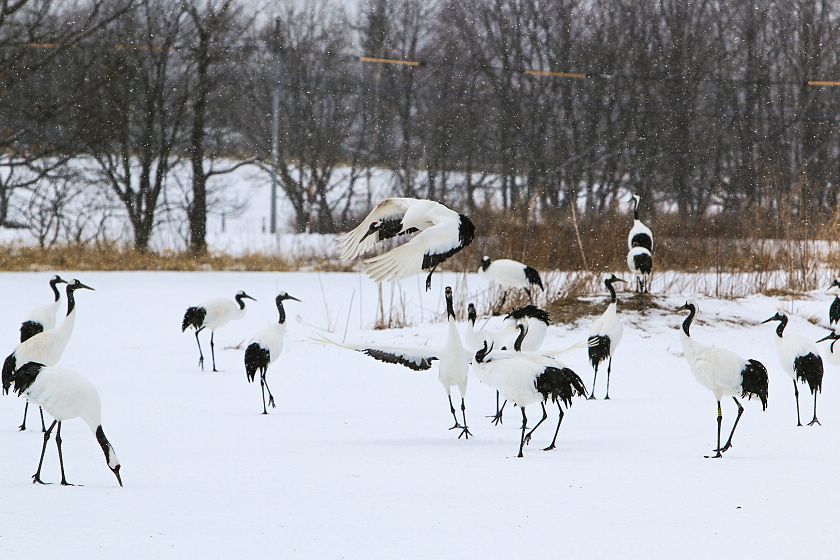 #4: Solo Female Travel in Shiga
Shiga was the location for the second Solo Female Travel blog. On this trip, all of the places I visited were new for me except the Miho Museum which was already a favourite from before. I got to visit an old favourite, the Miho Museum, see Hikonyan, one of the cutest and more well known city mascots in Japan, see the Azuchi Castle Ruins which really wowed me despite not having much remaining of the complex, visit the home grounds of one of my favourite brands of wagashi, Taneya.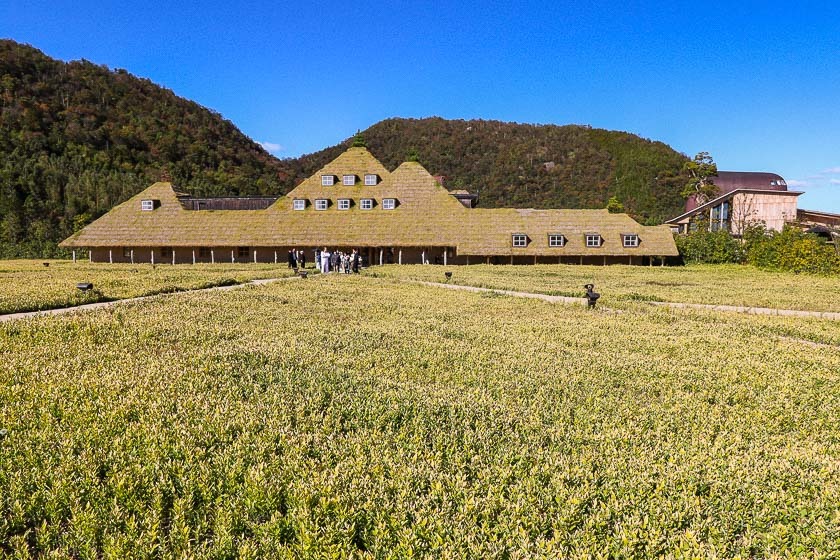 #3: Glider experience
This year I managed to squeeze in two flights where I could be in the pilot's seat. The first was a glider flight I went for in Japan while the other was in a Cessna aircraft which I did overseas. This experience was quite a fun one as the instructor allowed me to navigate the glider and see for myself how things worked. We stayed airborne for almost 30 minutes before landing, during which the instructor pointed out different landmarks and mountains in the distance. It made me want to travel to all sorts of places by small plane or glider as the view from above can be quite addictive indeed.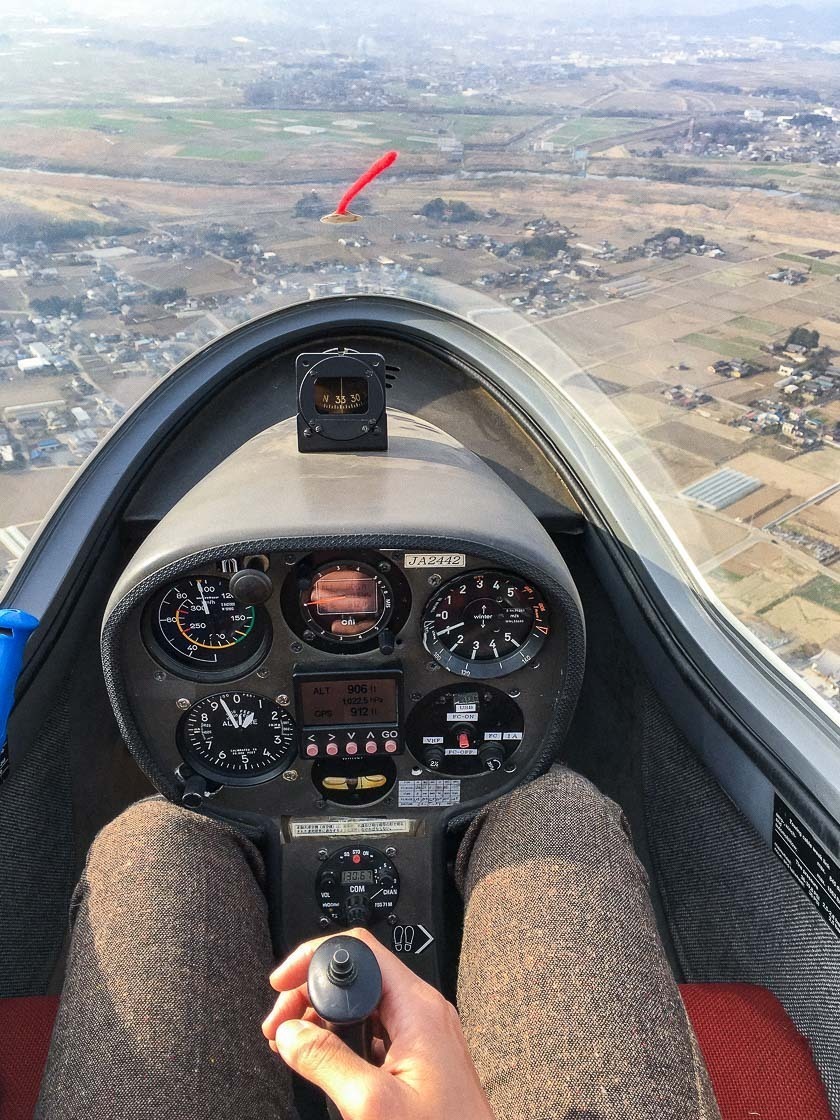 #2: Far Flung in Yonaguni Island
This summer, I visited a bunch of islands in the Yaeyama Islands in Okinawa. It was difficult to pick a favourite out of the five islands I visited on that trip, but Yonaguni Island left a pretty strong impression as I considered living there for a few months. The plane that brought me to Yonaguni was a propeller plane, which made me very happy, and the island is small enough to move around on an electric-assist bicycle, which was what I did. It was so peaceful on Yonaguni, and at times, it felt like I had the whole island for myself. The waters were incredibly clear and the beaches were perpetually empty, and the night sky was also quite amazing as I caught glimpses of it through the scattered clouds.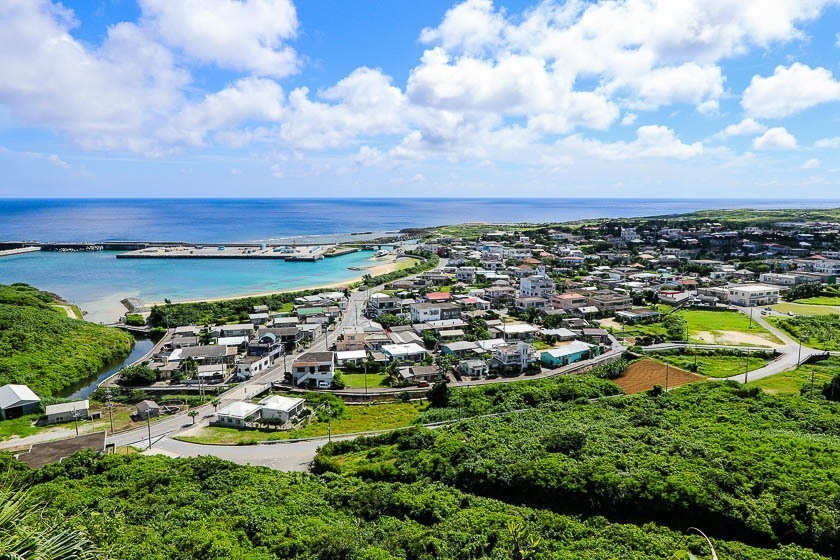 #1: Shingu
My top highlight for this year is one that I would find difficult to beat as far as experiences go. I participated in a Shinto ritual at Hayatama Taisha, one of the three main shrines in the Kumano region. Quite unlike cosplay or any casual dressup, this was more serious, and I had the opportunity to be a temporary Shinto priest (priestess) and particpate in a ceremony to pray for world peace alongside the real priests. From the time I arrived at the location, there was a lot of information to take in, a lot of steps and positions to remember for the ceremony, and the gravity of the whole thing only hit me much later. It was a huge honor to be able to do what I did, something that most regular people, even Japanese, cannot do easily, and I am grateful for the chance to do so.