Shopping at Shibuya Fukuras and Parco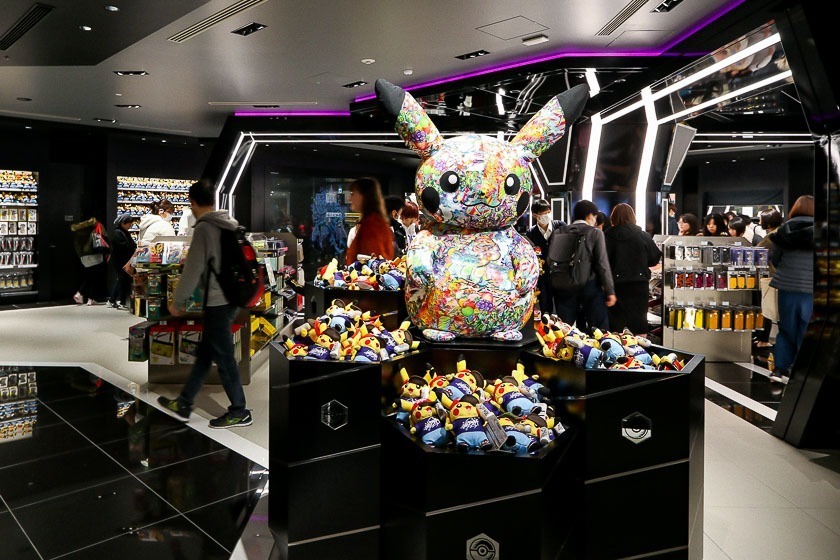 Shibuya is a well known tourist destination, and it is home to iconic Tokyo landmarks like the Shibuya Scramble Crossing and the Hachiko dog statue outside Shibuya Station. There have been ongoing renovations in the area around Shibuya Station, and new exciting openings have been coming up ahead of the 2020 Tokyo Olympics. Schauwecker visited the newly opened Shibuya Scramble Square back in October, and reported that the highlight of the new skyscraper was its rooftop observation deck, Shibuya Sky, which provides excellent views of the bustling city.
I went to check out Shibuya Fukuras and Shibuya Parco, which were newly reopened recently after undergoing renewal works over the last few years.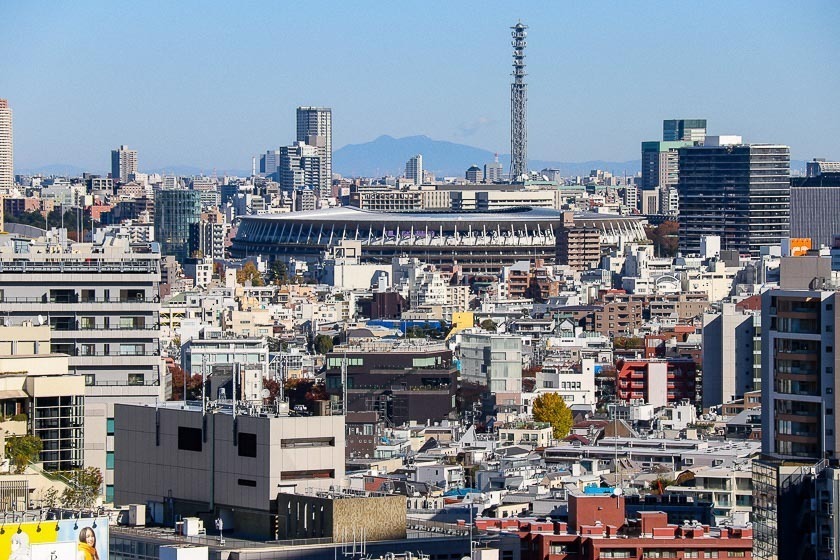 Shibuya Fukuras
Shibuya Fukuras is an 18-story mixed facility building located across from the west exit of Shibuya Station which opened on December 5. The commercial building contains seven floors of shopping and dining, office floors, and a rooftop garden and sky bar.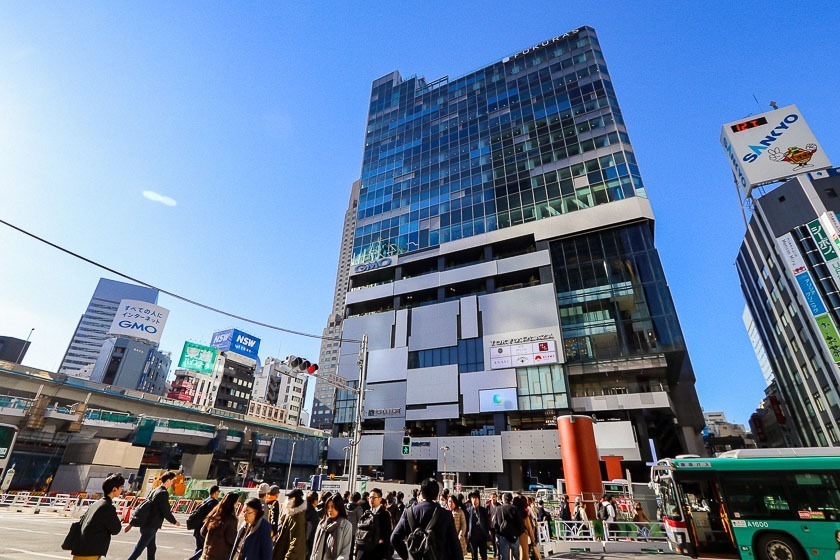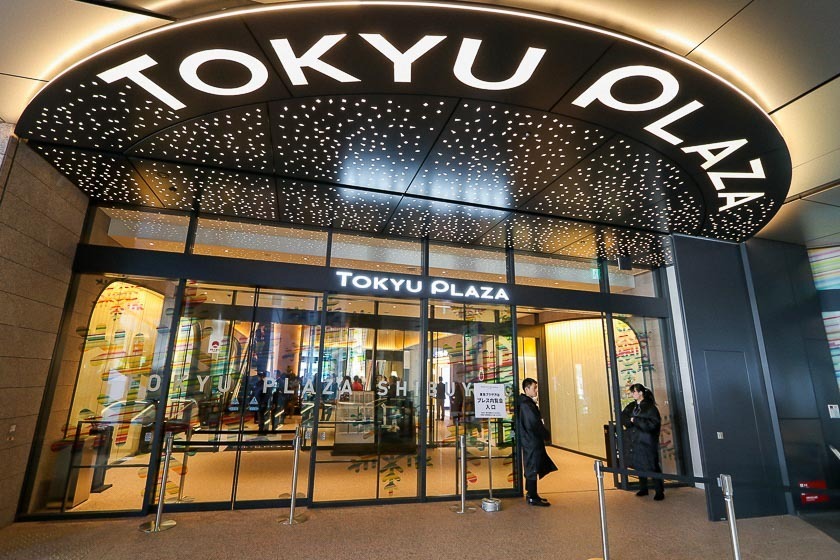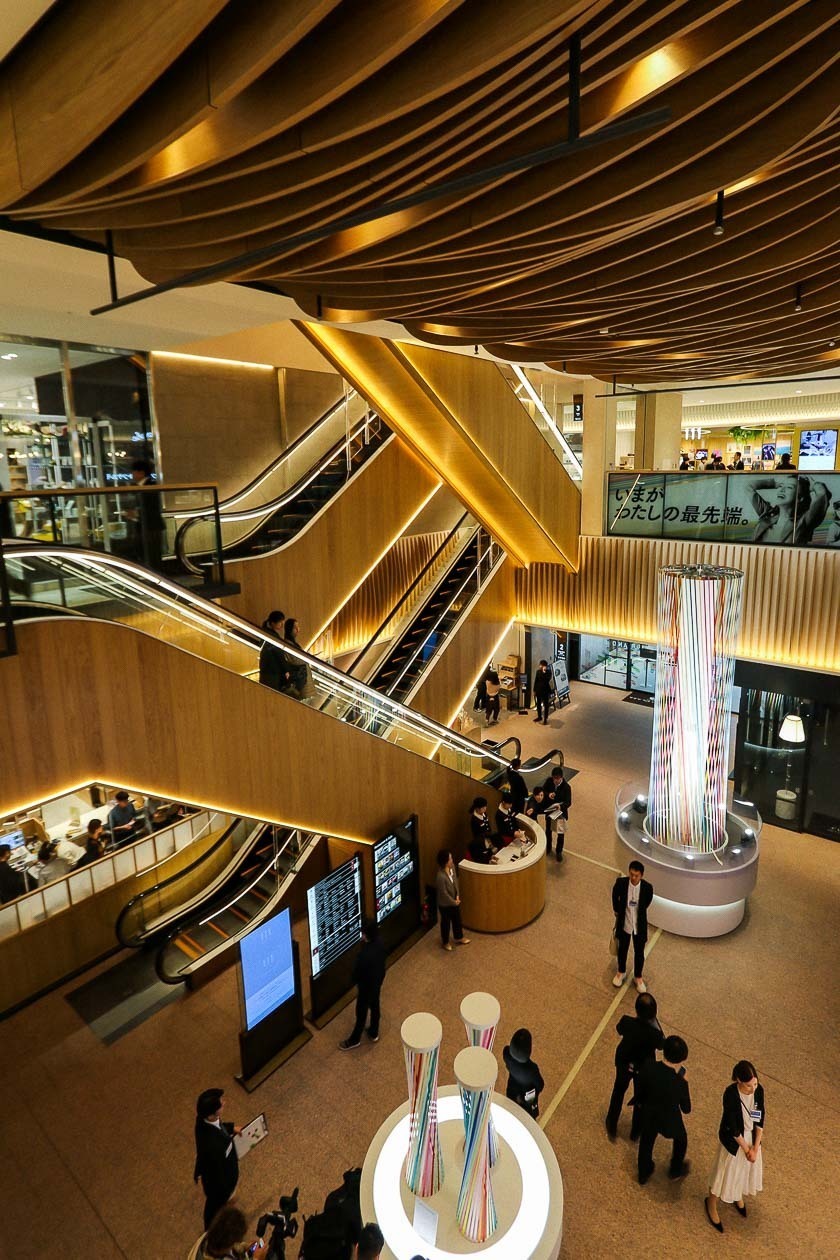 On street level is a bus terminal, the Shibuya-san tourist information center as well as a few cafes and restaurants. As a tourist information hub, there are many facilities and services available here, which may be of interest to foreign visitors. Offering luggage keeping, concierge services and sightseeing information, Shibuya-san aims to be a one-stop shop for those entering the neighborhood. What is more, the tourist information hub opens till 23:00, which is much later compared to many places and is reflective of Shibuya's vibrant night scene.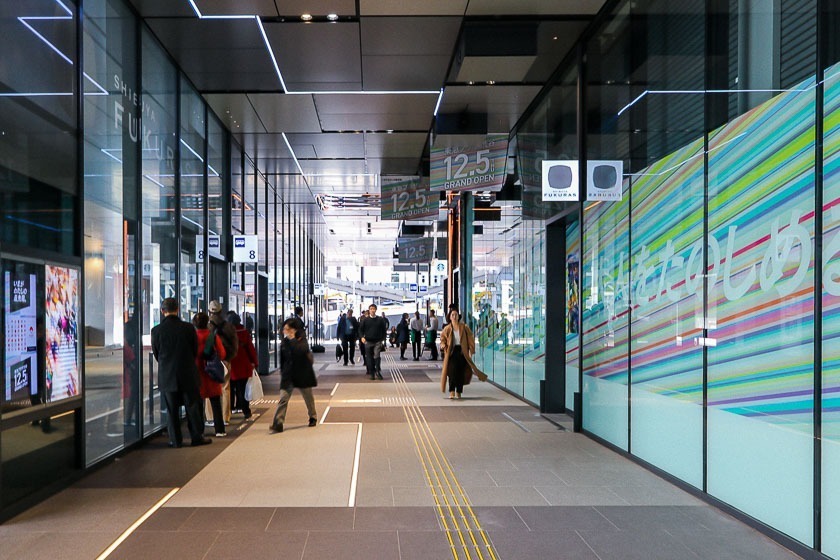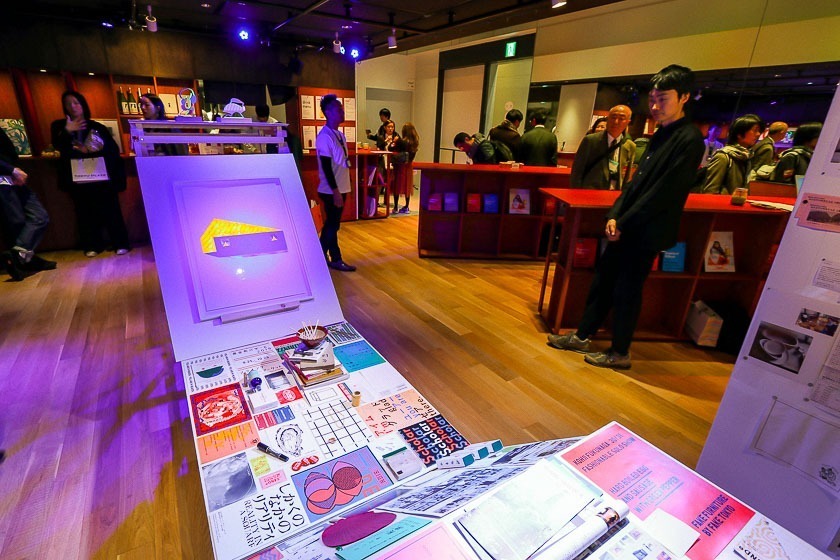 The second to eighth floors of the building are occupied by the Tokyu Plaza Shibuya shopping and dining complex, the main tenant. There were a couple of shops I found particularly interesting when I was there, namely Pepper Parlor and Beams Japan. The former is a cafe staffed by Pepper robots who take your order, and the latter is a lifestyle shop carrying unique Made-in-Japan products.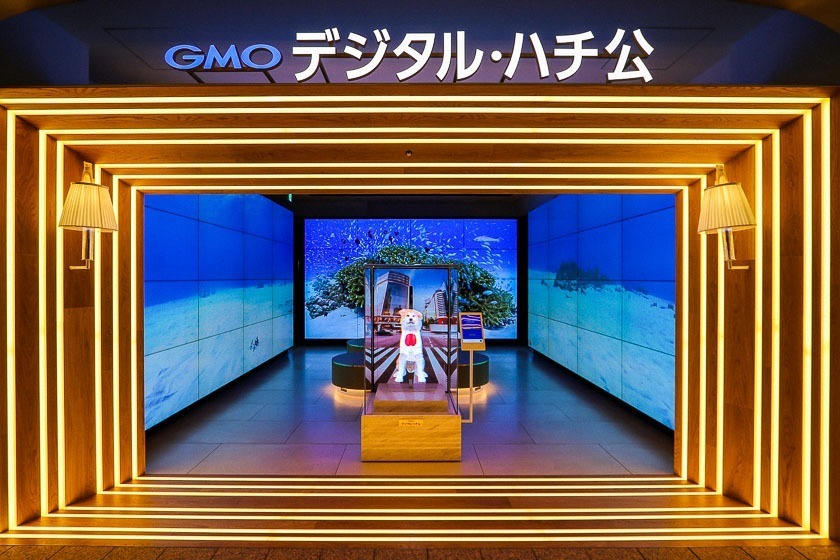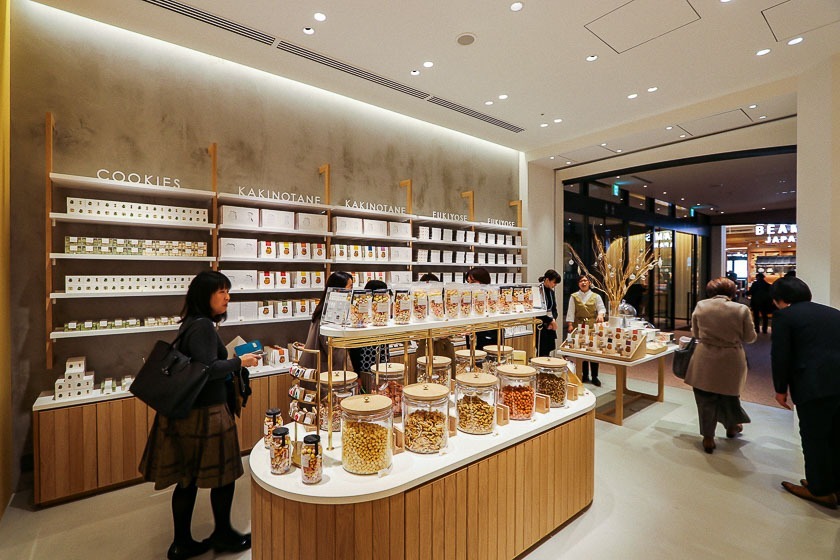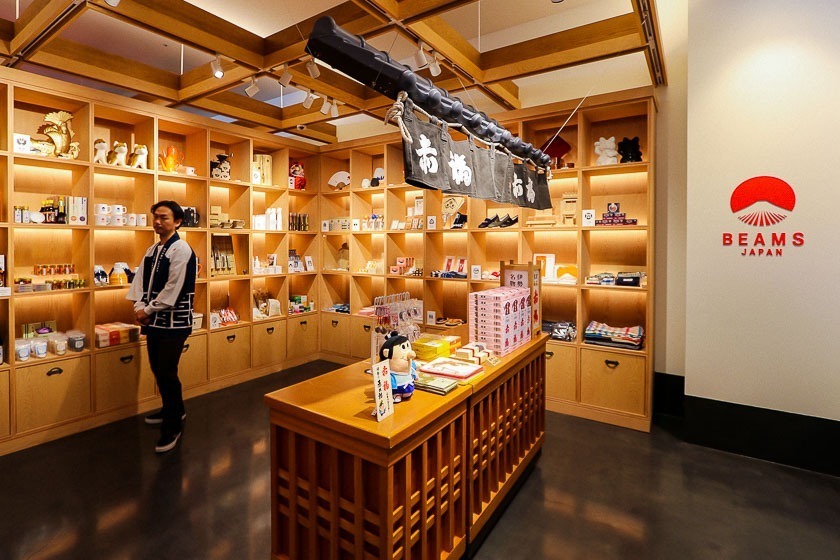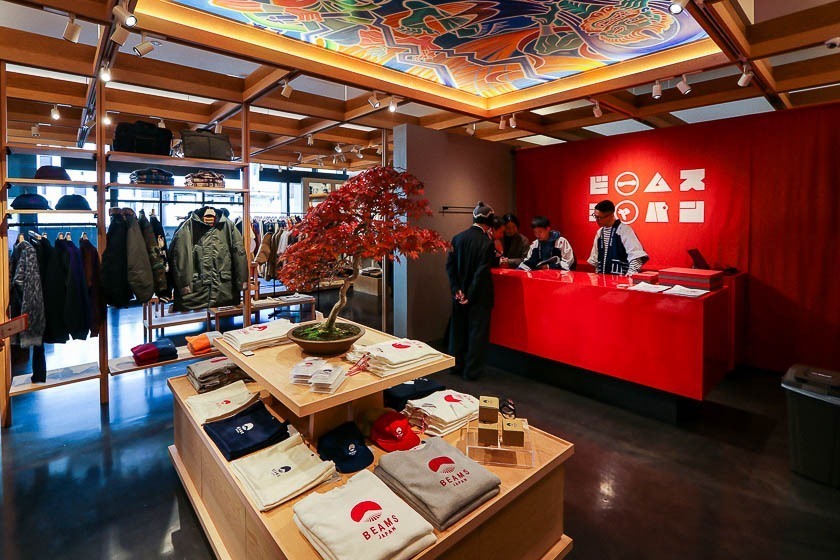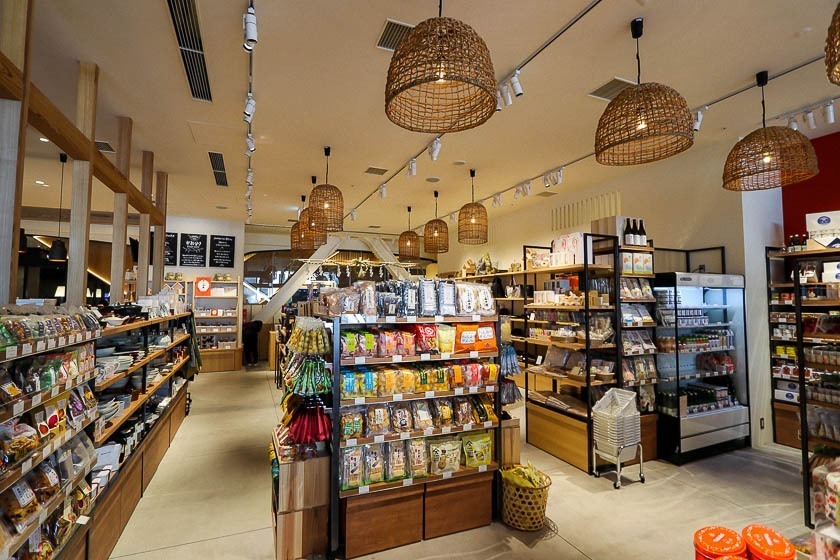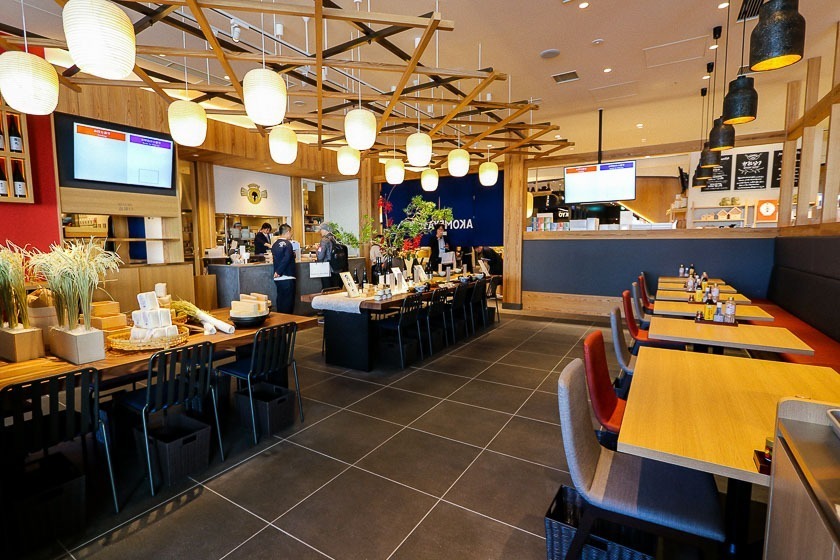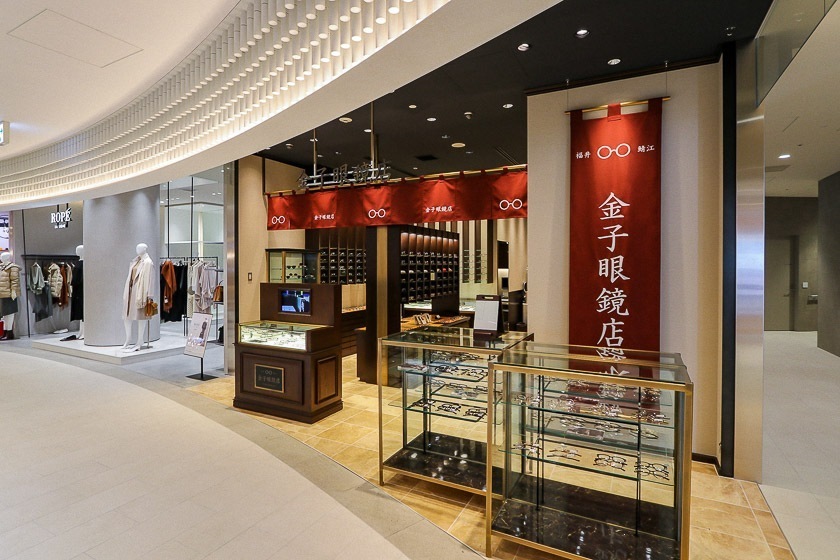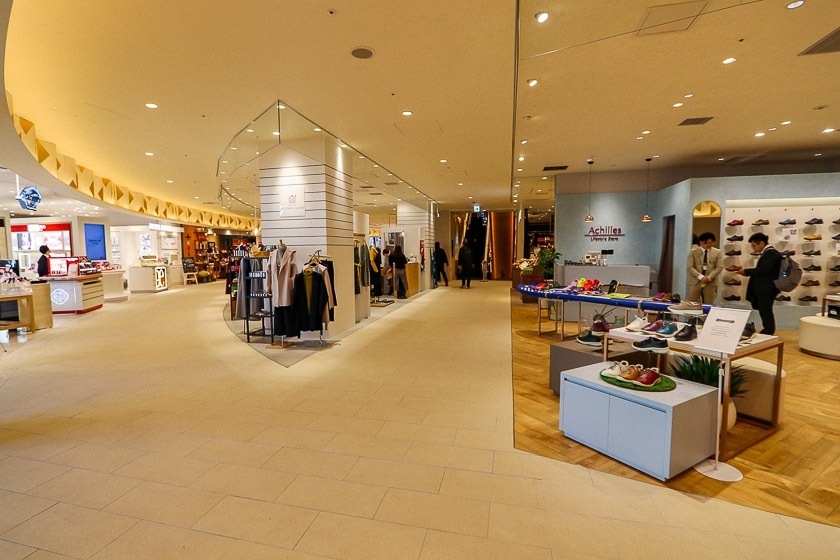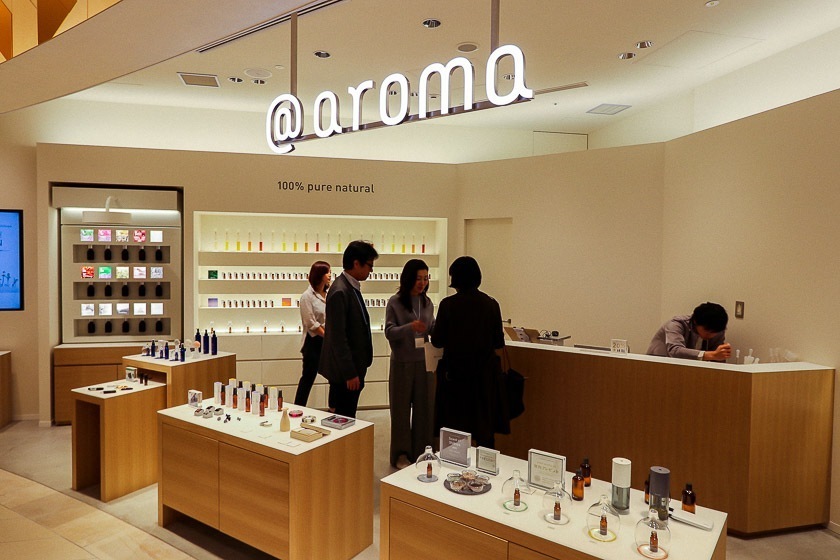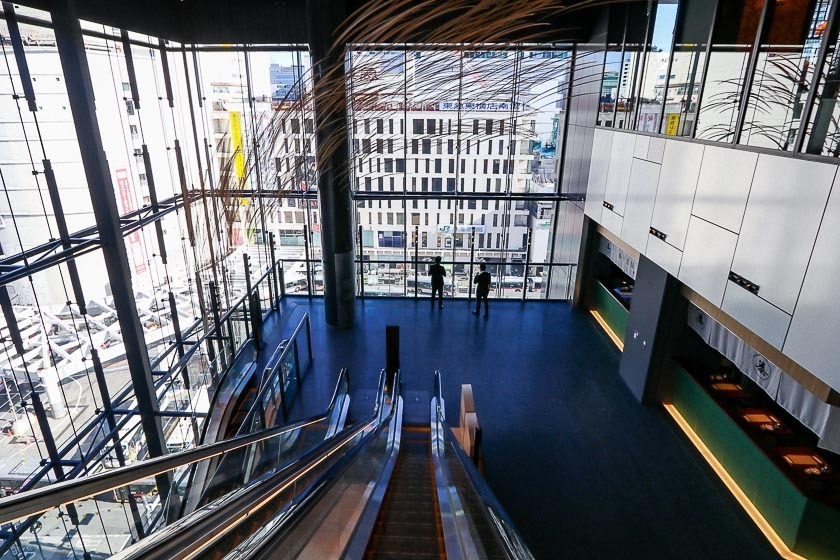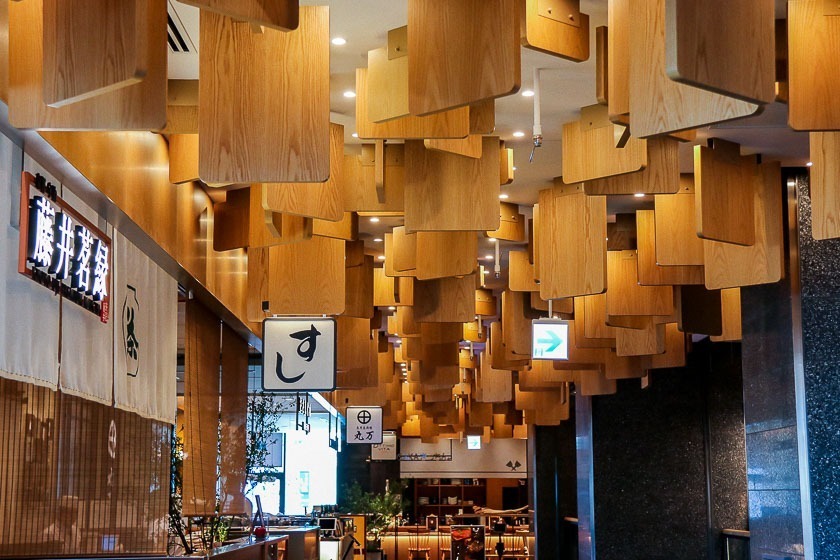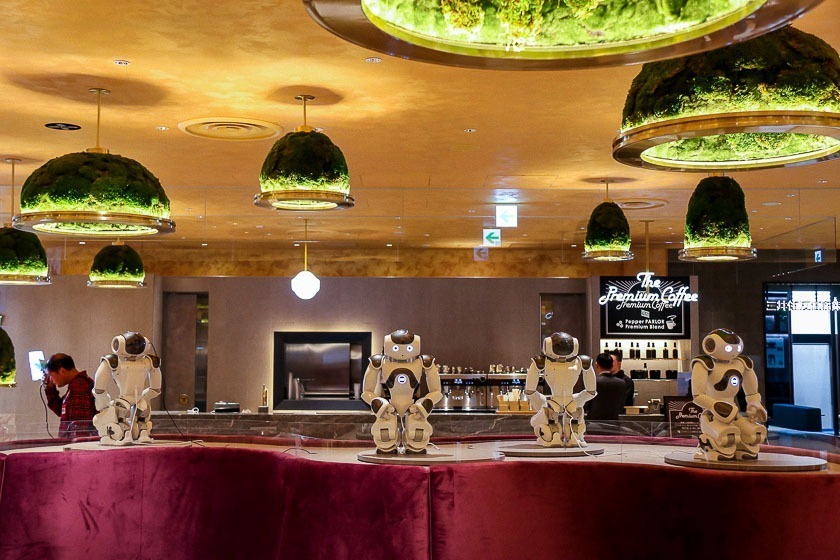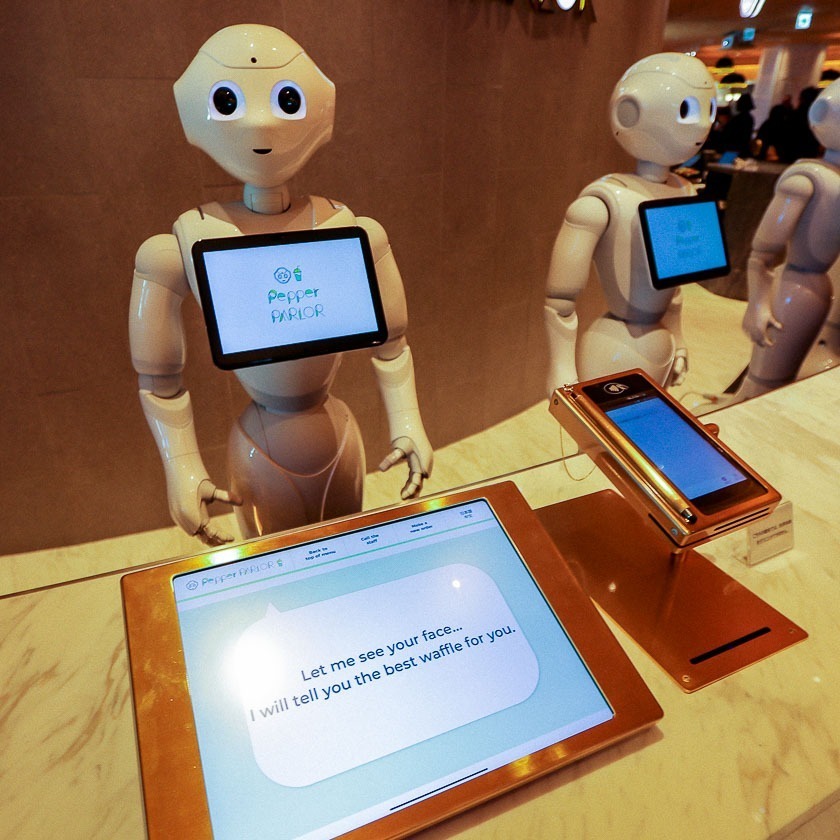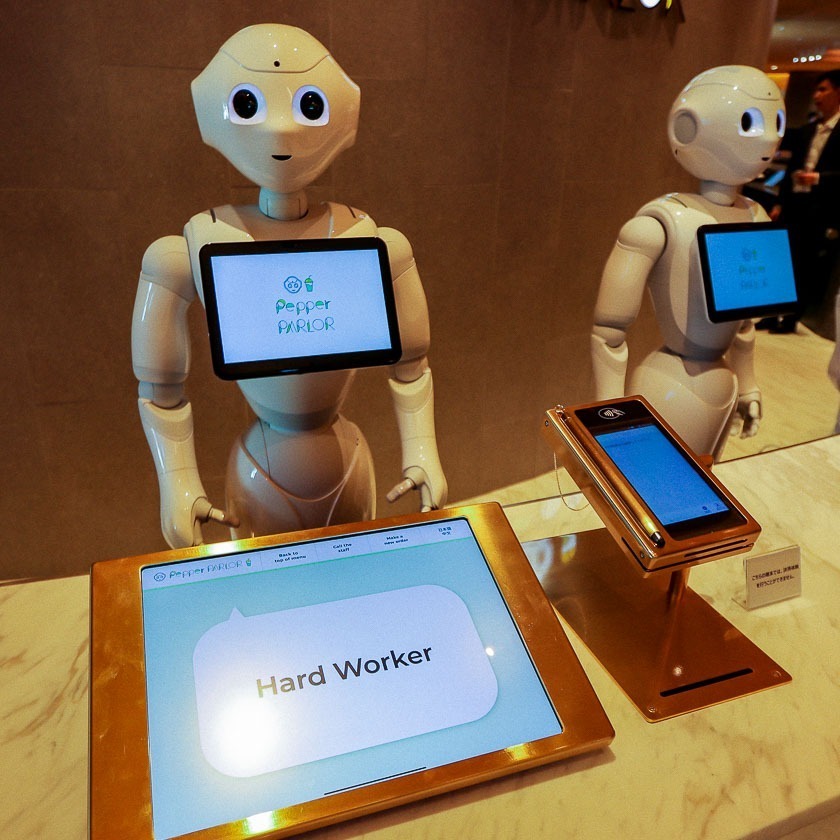 The 17th floor is where Shibu Niwa, the rooftop garden, is located, and affords views of Shibuya Station and its surroundings. The iconic scramble crossing can also be seen from here. A restaurant and a cafe round up the 17th floor, and a sky bar on the 18th floor offers patrons a meal with a view.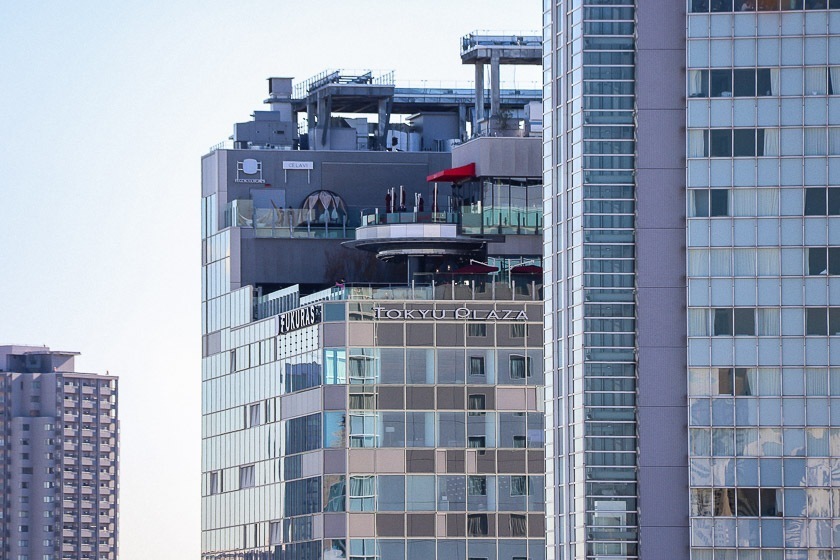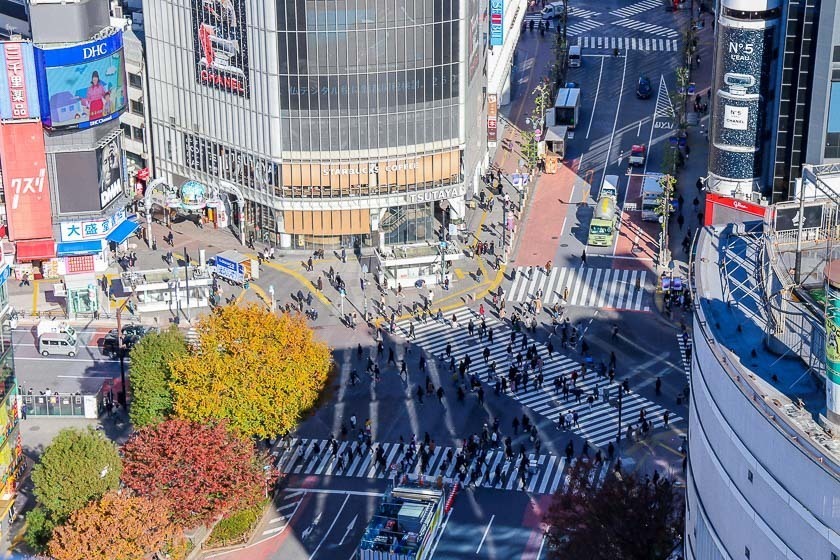 Shibuya Parco
Shibuya Parco first opened in 1973 as the second Parco shopping complex in Japan and closed its doors in mid 2016 for a much needed refresh. The renewal works took just over three years, and in November 2019, Shibuya Parco reopened with a new and improved look that keeps up with the times.
Shibuya Parco is about a five minute walk from the station and stands at the top the Spain Slope. It is a comparatively compact 11-story shopping complex with an emphasis on youth culture, art, music and fashion.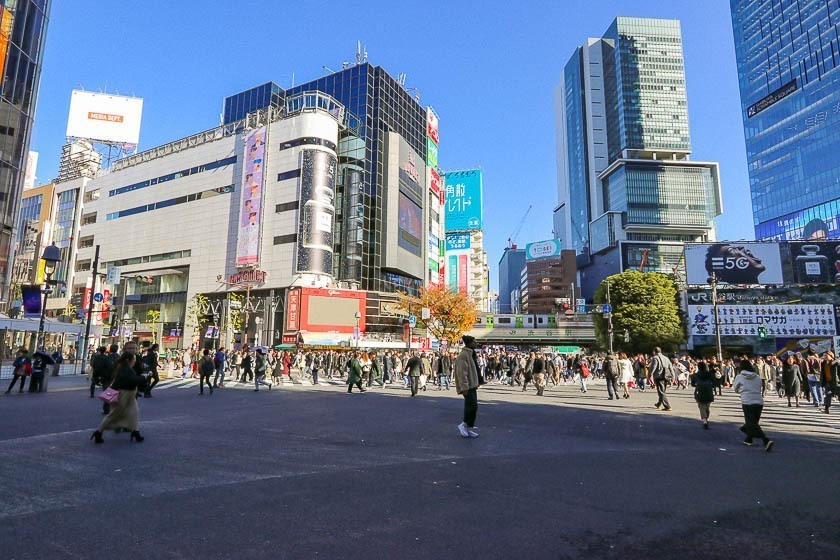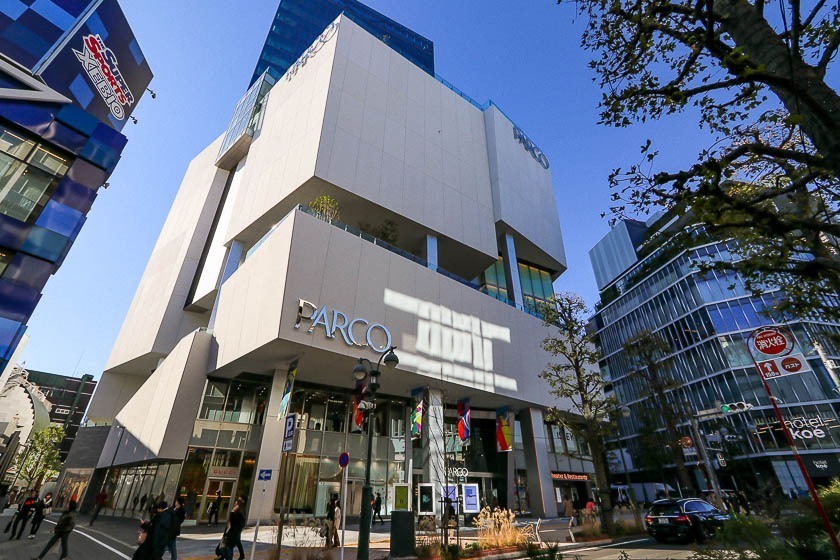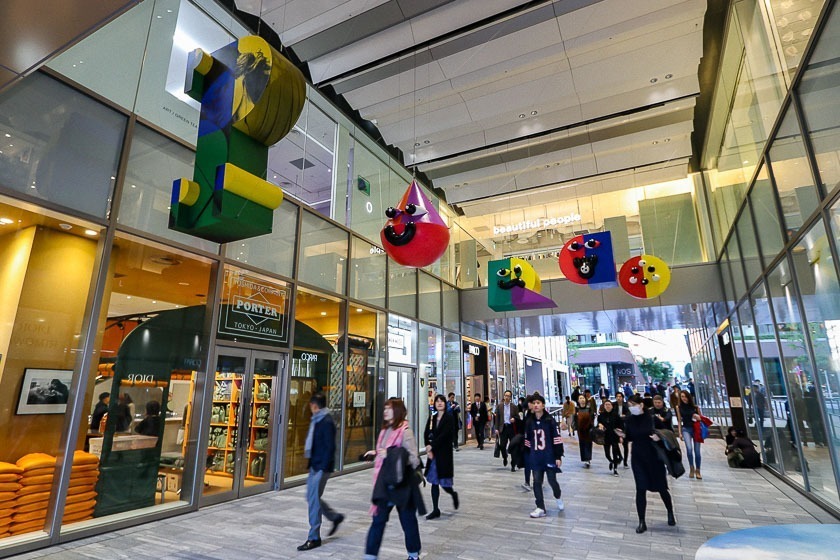 The basement floor is aptly named Chaos Kitchen, and it is where visitors can find a jungle of restaurants and shops. Some popular names in the local food scene include Kiwamiya, a teppanyaki Japanese hamburger shop which had long lines when I was there, deli.fu.cious, a Japanese-style burger joint, and Jikasei Mensho by the ramen group Menya Shono.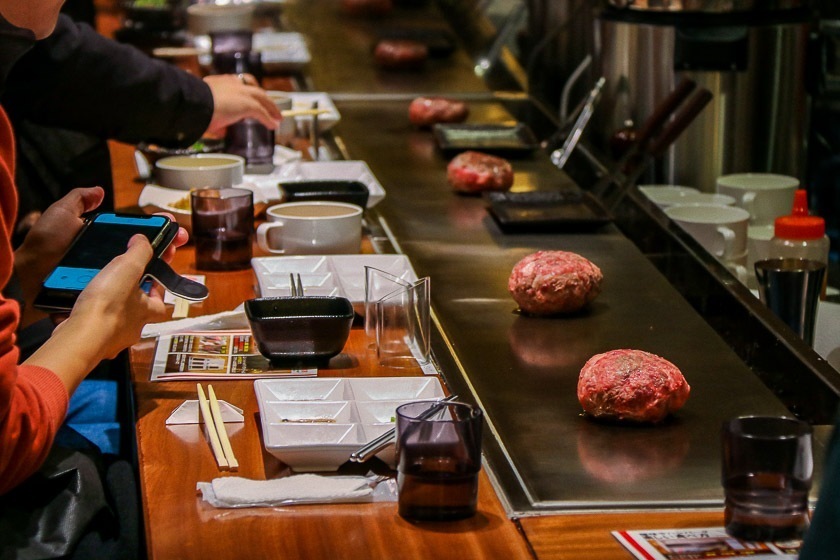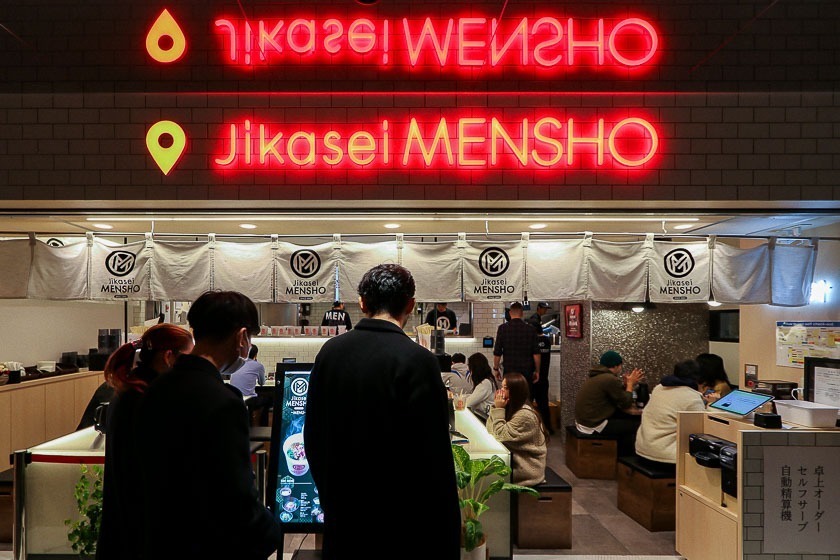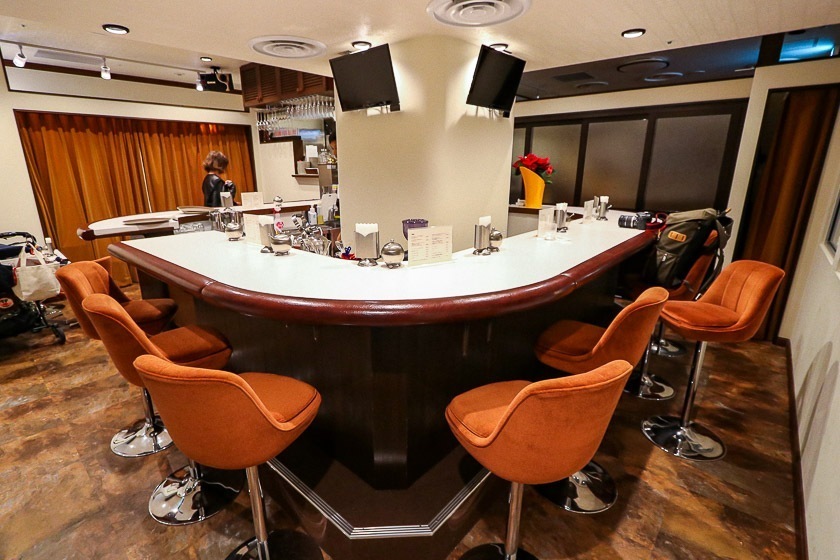 Floors 1-5 carry a plethora of fashion and music. Each floor has a theme and an appropriate name that reflects the theme. The brands that can be found on these floors rival the ones at the nearby upscale shopping districts of Omotesando and Aoyama. I thought that the products had a slightly edgier designs, and there were lots of bright, striking colors.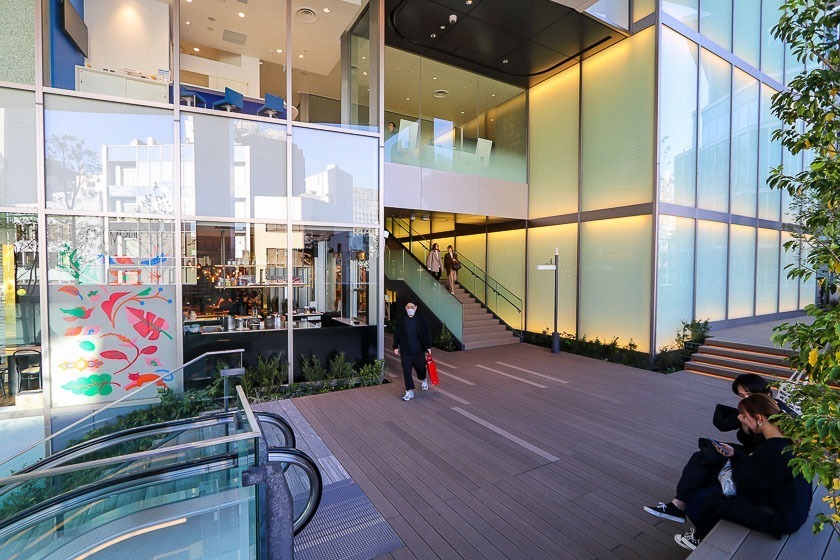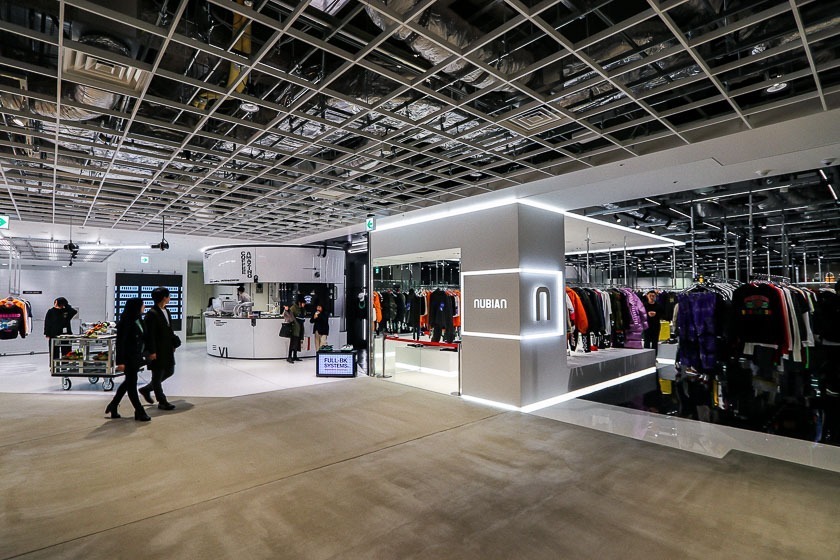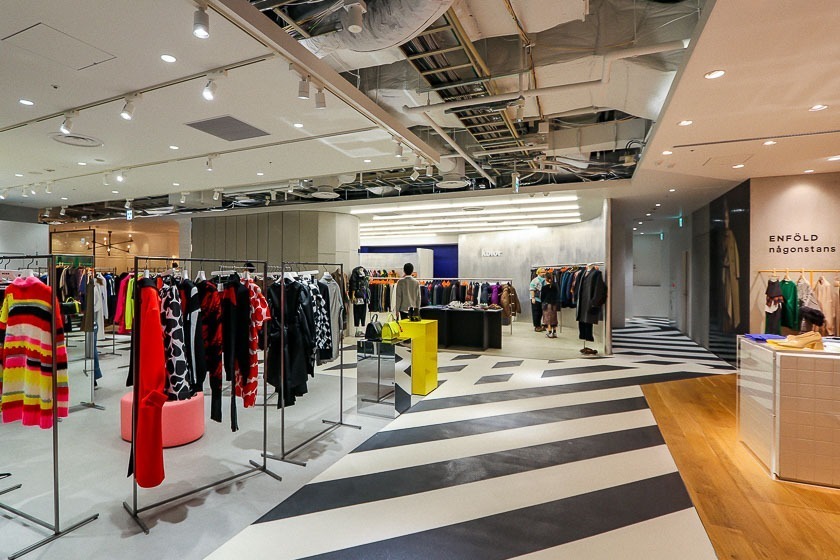 Cyberspace Shibuya, the 6th floor, was easily my favorite floor by far. It is a floor dedicated to games, anime and character goods. Shops on this level include Capcom Store Tokyo, Jump Shop, Nintendo Tokyo and Pokemon Center Shibuya. Note that there may be extremely long lines to enter some of these shops, so either go early or be prepared to wait in line!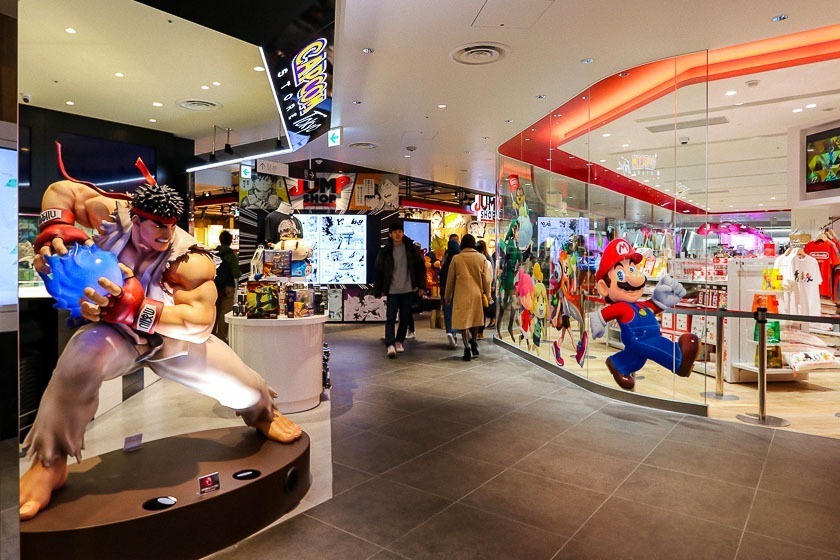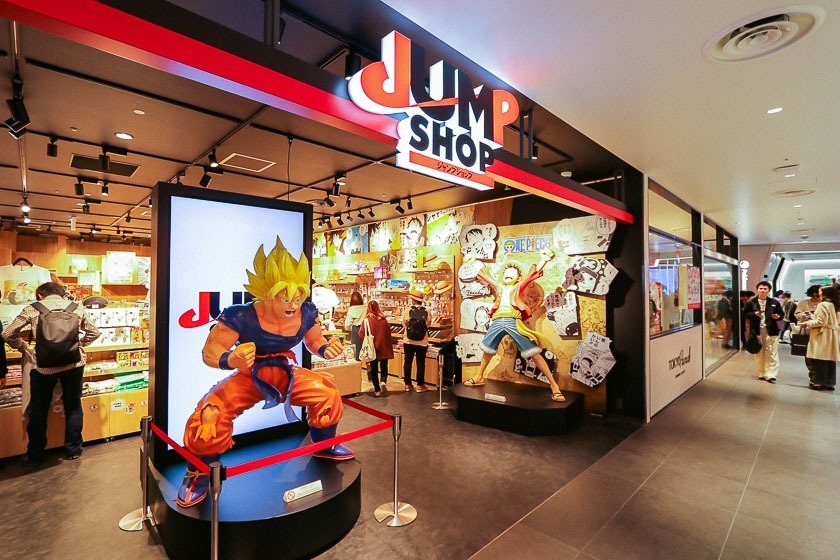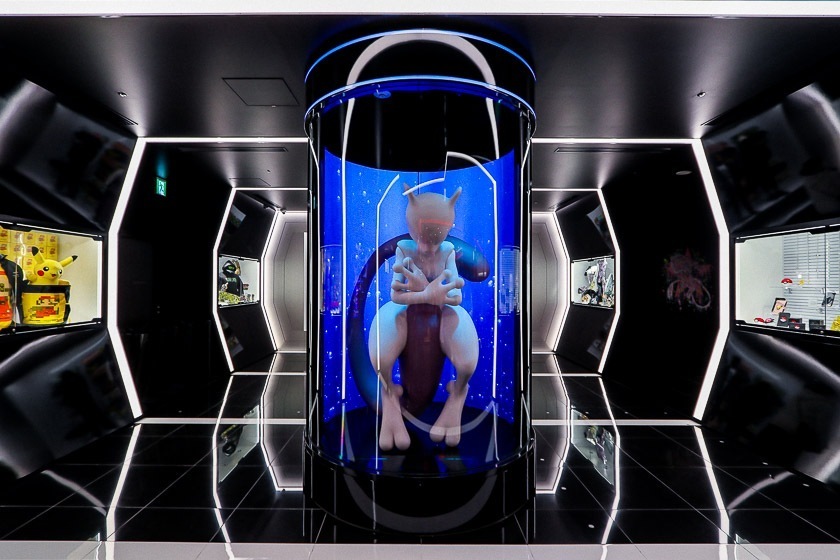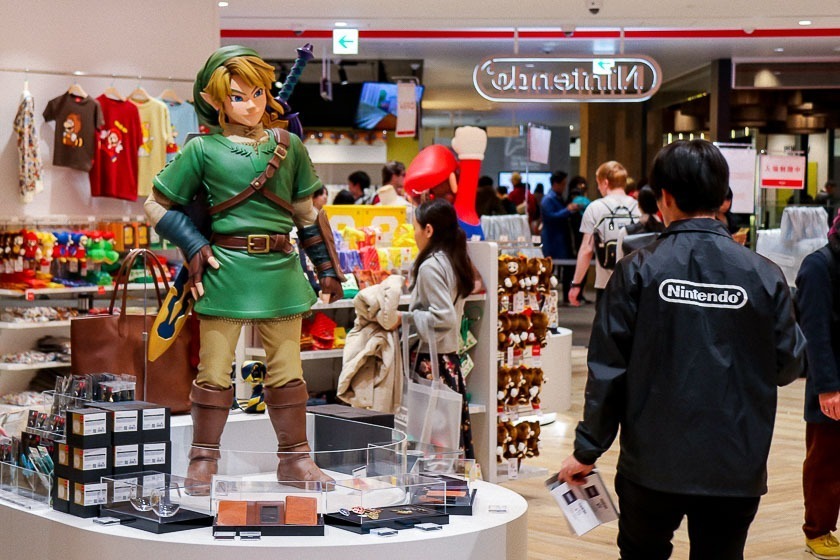 Moving up, we can find a restaurant floor, a theater, cinema and gallery floor and an event space on the 7-9th levels. Finally, the rooftop park is located on the 10th floor. The view is not as amazing as the ones from some of the nearby skyscraper buildings, but it affords a slice of open sky and views of the neighboring area.