2019 whizzed by in a blur for me, and it's been a year filled with lots and lots of travel. I visited 26 out of the 47 prefectures in Japan and had almost the same number of international flights. As with previous years, I've learnt a lot about Japan, but there is still more to learn and discover. I cannot believe that we're in December and days away from 2020. To wrap up, here are my top ten highlights for this year.
#10: Tokyo Auto Salon
This year was my first time going to the Tokyo Auto Salon (I think) after covering the biennial Tokyo Motor Show three times - the latest was in October this year. While the motor show typically premieres cars and new technology, the auto salon is all about car modifications. From car tuning to exterior enhancements, these customized cars were absolutely fun to see. Of course, not all the cars on display were road legal, but still fun to see all the potential. I saw a few dream cars and got a bit of an insight into the car-mod industry. The sky's the limit when it comes to car modifications, and I can see why people get into it.
#9: Sumo
I had the opportunity to attend one of the sumo matches during the Spring tournament in Tokyo. It was my first time watching sumo live, and it was definitely very memorable. It also helped that I had a very knowledgeable guide who could explain the game and answer almost all of my questions. My interest in sumo wrestling was piqued, and I've kept up-to-date with the tournaments this year. My favourite has to be Enho, the little dude who could ;P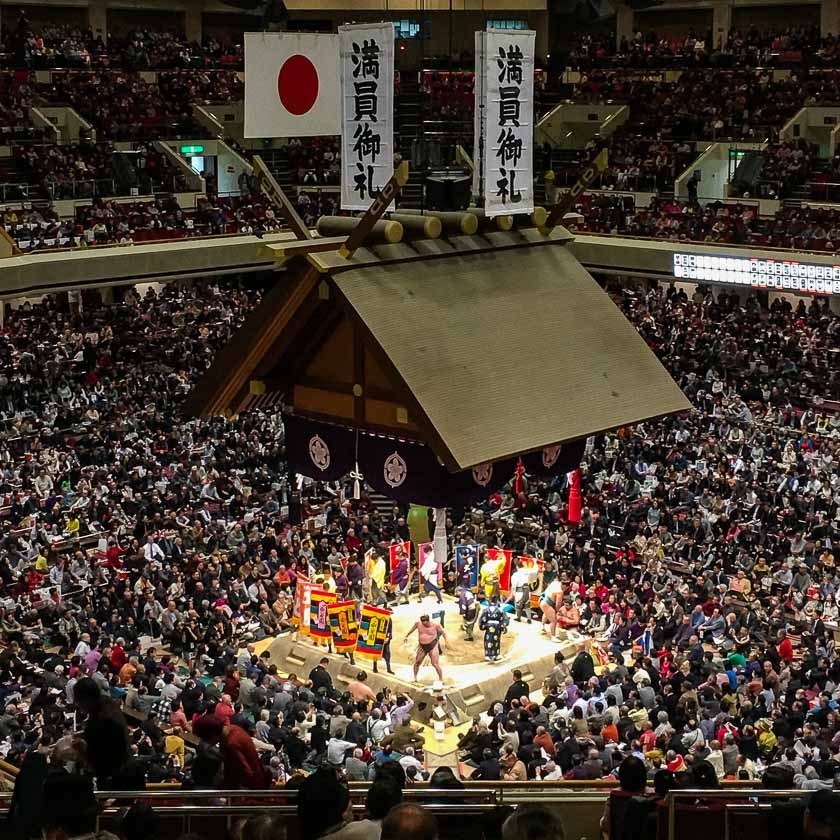 #8: Enoura Observatory
Visiting the Enoura Observatory in Kanagawa Prefecture has been on my list of places to visit ever since it opened in late 2017. The observatory is a museum with several art installations and several key observation decks dedicated to the solstices. What I loved most was the juxtaposition of the museum's modern chic design and the stone walls and surrounding nature. It stood out in stark contrast, and yet there was nothing unusual about it. It felt primitive yet cutting edge at the same time. I had some time to explore the museum and highly encourage visitors to spend as much time as you can afford. I found pleasure in taking in the surrounding scenery as well as observing the museum's installations.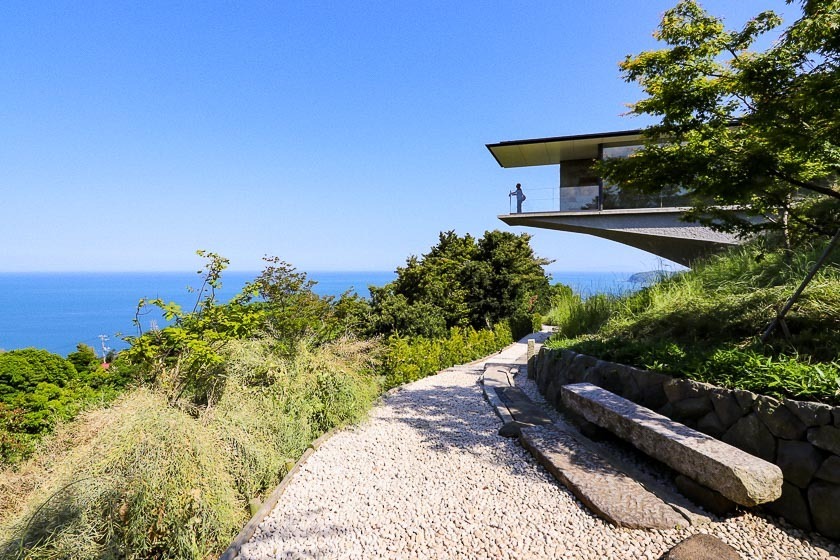 #7: Dining at Chikushitei in Oita
I was in Oita Prefecture in July, and my tour of the area brought me to some epic nature spots. One of the highlights that blew me away was dining at Chikushitei, a one Michelin star restaurant in Nakatsu. Not only was the food on point, the entire restaurant had excellent decor to service. The place was definitely upscale, but not ostentatious, and welcoming to all who enter its doors.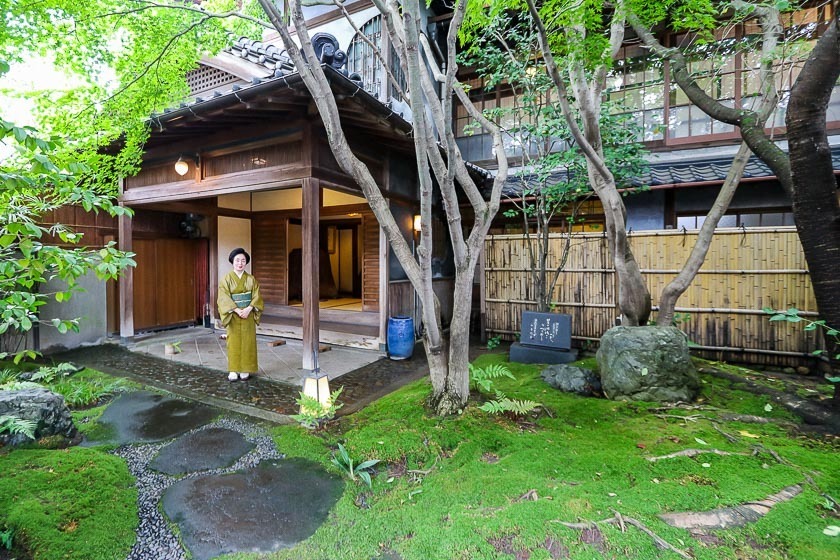 #6: Solo Female Travel in Togakushi and Kamikochi
Visiting Togakushi and Kamikochi back to back on a 2-day trip was slightly insane, but I managed to pull it off. Not that a trip like that was impossible, it just requires very careful planning and a good estimation of your own stamina and abilities. The weather prevailed on both days, and the views were excellent. It was my first time to Togakushi Shrine, and I was looking forward to it as I had heard only good things about the place. Togakushi didn't disappoint, and I received some energy from being amongst the tall cedar giants. Kamikochi is a personal favourite and a place I love to visit over and over. Next time though, I hope to do the epic trip Joe did!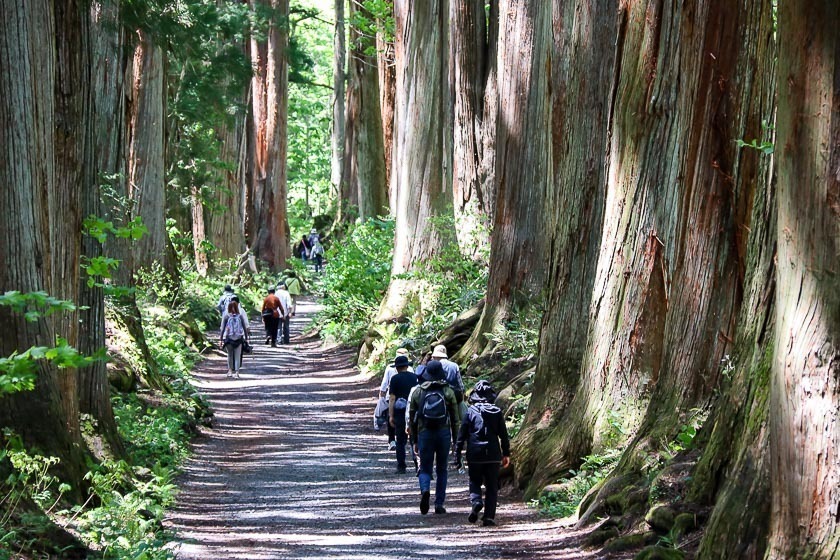 #5: Tokyo Marathon
Back in the summer of 2018, I had this bright idea of motivating myself to exercise by signing up for the Tokyo Marathon. The last time I ran a full marathon was ten years ago when I was young :x General entry to the Tokyo Marathon is by ballot, and it wasn't a given that I'd win a spot just by signing up. Well, no prizes for guessing who won the lottery, and I decided to just go for it. Fast forward to three weeks before the marathon, me panicking because I had done zero training. Nevertheless, I completed all 42.195 kilometers - in the rain, no less - and rewarded myself with pizza after. Remind me the next time I sign up for yet another marathon why I subject myself to such torture AND pay money for it too.
#4: Far Flung in Awajishima
I visited Awajishima for the Far Flung series in February this year. In Japanese creation mythology, the island is said to be the first of the Japanese island chain to be formed, and consequently the first place the Japanese gods set foot on land. There were lots of gems on the island to uncover, from museums to unique temples, to quirky landmarks. I enjoyed it so much, and I'm looking forward to going back again soon!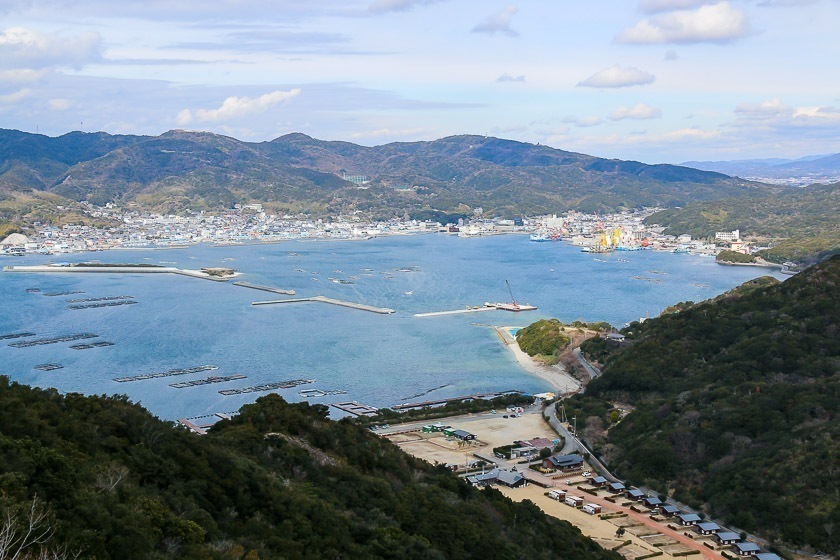 #3: Playing with Akita dogs
In mid October this year, I went on a 3 day 2 night trip to the Shirakami Sanchi region. I participated in a few activities when I was there, but my favourite has to be playing with the Akita-inu, a large breed of dog. Hachiko, the dog whose statue can be seen in Shibuya, is probably the most famous Akita-inu. The activity I joined was held at an Akita breeder's place, and I had the opportunity to walk and play with two dogs. Motosu-san, the dog breeder, kindly started me off with a four month old puppy, which delighted me (and hopefully the puppy too!) to no end. Then, he brought out the 12-month-old pupper, which scared me a little because of its massive size - about 130 centimeters standing on its hind legs! However, it wasn't long before I got used to the bigger puppy, and we had a grand ol' time playing. Needless to say, I had a super fun time and texted all my friends informing them of my dog sitter dreams.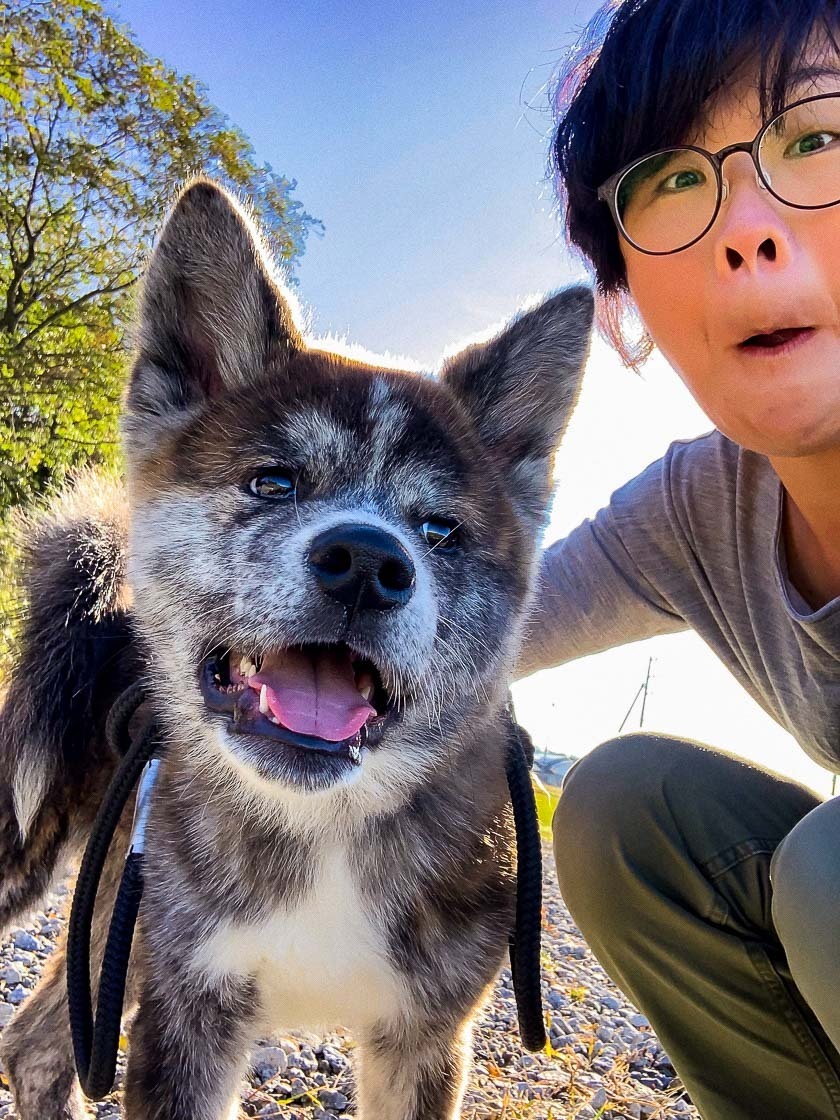 #2: Fujimori Teahouses in Chino
The first time I visited the Fujimori Teahouses in Chino, Nagano Prefecture, was back in 2018 and could only see them from the outside. This year, I joined a tour where I could enter all three tea houses and even experience a tea ceremony in one of them. I was so happy that day - like a fat kid on a diet who was allowed extra cake - as I climbed into the tea houses. The tea houses are named: Too High tea house, Too Low tea house and Flying Mud Boat. I felt excited before entering each tea house, which then changed to slight fear and trepidation as I entered formerly forbidden grounds, then finally awe and disbelief as I sat inside taking it all in. Each one had their wow factor, and it's definitely an experience I won't forget anytime soon. This is one for architecture fans, and those looking for a unique experience. Note that entering these teahouses can only be done by joining a tour with ChinoTabi.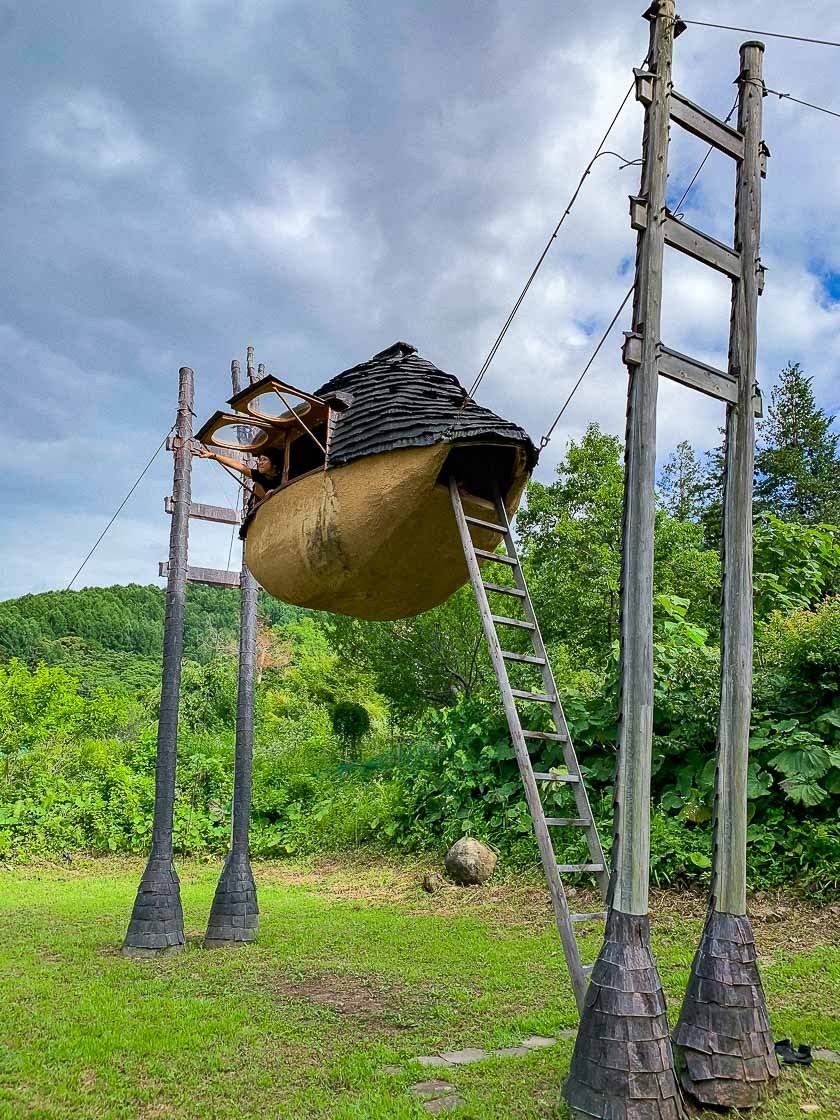 #1: Seeing Their Majesties the Emperor Emeritus and Empress Emerita up close in person
Like a dream come true, I managed to see Their Majesties up close out of sheer luck at Kyoto Station. This was back in March, about a month or so before His Majesty abdicated. They had attended a function at the Kyoto Imperial Palace and were heading back to Tokyo by shinkansen, while I was passing through the station on my way out. I definitely have no regrets staying in my spot and waiting close to two hours for just two fleeting minutes with the imperial couple. This is one item checked off my bucket list.