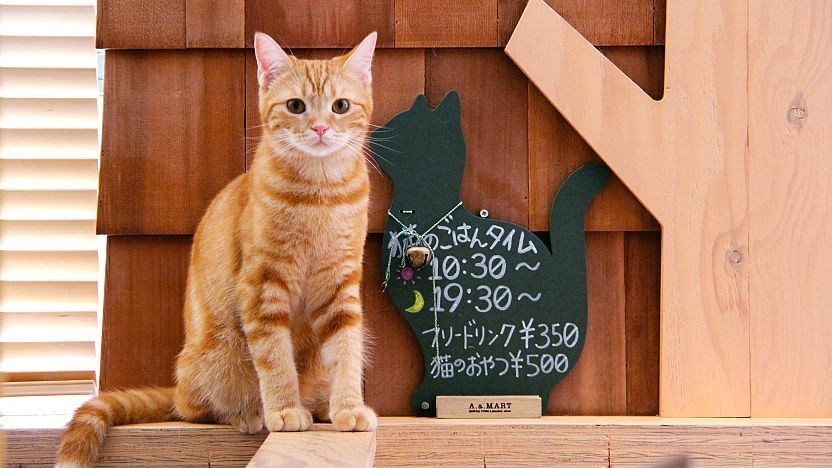 Cat cafes (猫カフェ, neko cafe) are a type of coffee shop where patrons can play with cats that roam freely around the establishment. Cat cafes can be found in most major cities, but they are often not located at street level but on higher floors in multi-story buildings and not always easily found.
Cat cafes have taken off in Japan in the last few years. With pet ownership in the city difficult due to small living quarters, strict rental agreements and busy lifestyles, such cafes are popular with locals as well as overseas visitors who love the company of cats. Reservations are not typically required, although it may be prudent to call in advance at the more popular ones. Note that most places restrict entry to visitors above the age of 13.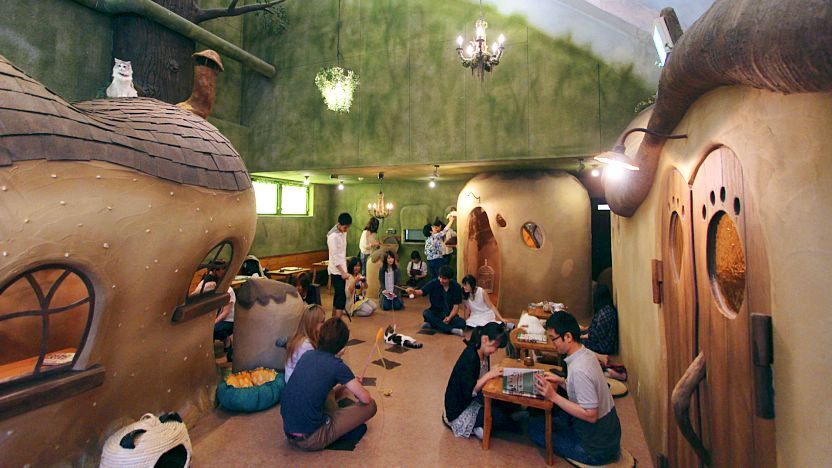 How to enjoy a cat cafe
Cat cafes charge visitors for the time spent in the cafe, typically around 200 yen per ten minutes. Cat treats are available for purchase at some places, and additional charges apply to food and drinks for humans. Power outlets are also available at many of the cafes for patrons to charge their electronic devices, while others provide complimentary comic books and massage chairs. Simple English explanations are available at many places either in written form or conducted by the staff. The typical procedure at a cat cafe is as follows:
Register at the entrance. Your starting time will be recorded.
Remove footwear and change into the provided indoor slippers.
Sanitize hands with alcohol spray before moving to where the cats are. Patrons are free to pick any vacant spot and move around to play with the animals. Food and drinks can also be ordered once you decide on a seat. Cat toys are provided at the cafe and free to use.
After having your fill of playing with the cats, return to the entrance to pay for the time spent there and anything else you may have ordered.
General rules at a cat cafe
Each establishment defines its own rules to be followed, but the following rules apply to most cat cafes: Petting the cats is allowed, but picking up the cats is forbidden. The only exception is when the cat comes to you on its own accord. The cats must not be fed with outside food. Photography inside the cafe and of the cats is permitted, but flash photography is not allowed.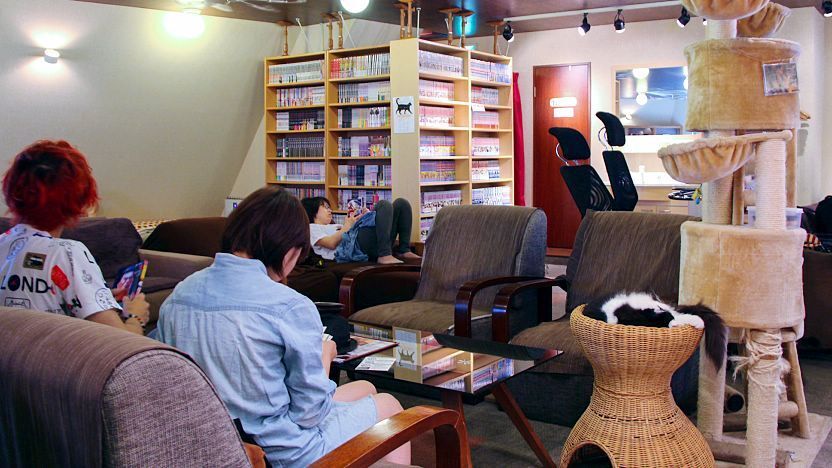 Questions? Ask in our forum.