Mount Fuji Shizuoka Airport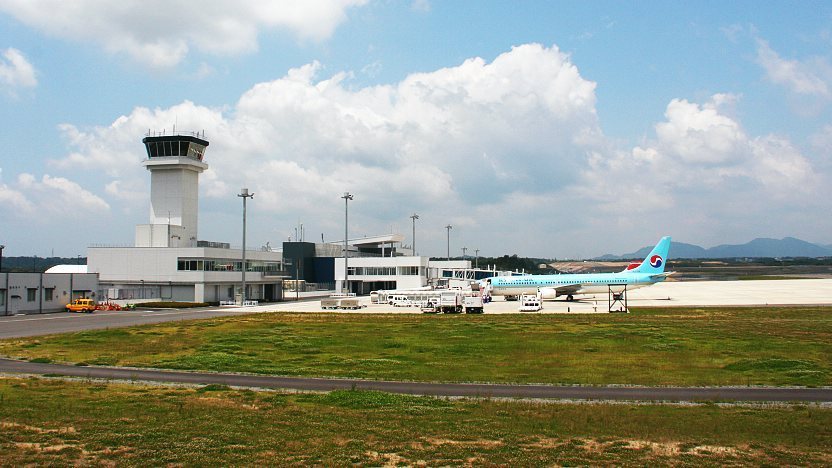 Mount Fuji Shizuoka Airport (富士山静岡空港, Fujisan Shizuoka Kūkō) is a small airport that was opened in June 2009 to serve the area between Nagoya's Central Japan Airport and Tokyo's Haneda Airport. The airport offers flights to multiple domestic and nearby Asian destinations, as well as a few charter flights.
The airport is located between Shizuoka Prefecture's two main cities, Hamamatsu and Shizuoka, and is named after the prefecture's most famous landmark, Mount Fuji, which is located 80 kilometers away. The airport is conveniently located near the expressway, while the Tokaido Shinkansen passes directly below it; however, there are currently no plans to build a new shinkansen station underneath the airport. Instead, access by public transportation is provided by buses.
Mount Fuji Shizuoka Airport is accessible by bus from Shizuoka (55 minutes, 1100 yen). Buses also connect the airport with Shimada Station, the closest station along the JR Tokaido Line (25 minutes, 550 yen). Passengers using Fuji Dream Airlines can utilize their free shuttle bus which connects the airport with Kakegawa Station, the closest station along the Tokaido Shinkansen.
Several rental car outlets are located at the airport. The closest interchange along the Tomei Expressway is only five kilometers away.
Questions? Ask in our forum.