How to get to the Goto Islands
Located about 100 kilometers off the mainland, the Goto Islands can be reached by ferry from Nagasaki and Sasebo, or by flights from Nagasaki and Fukuoka: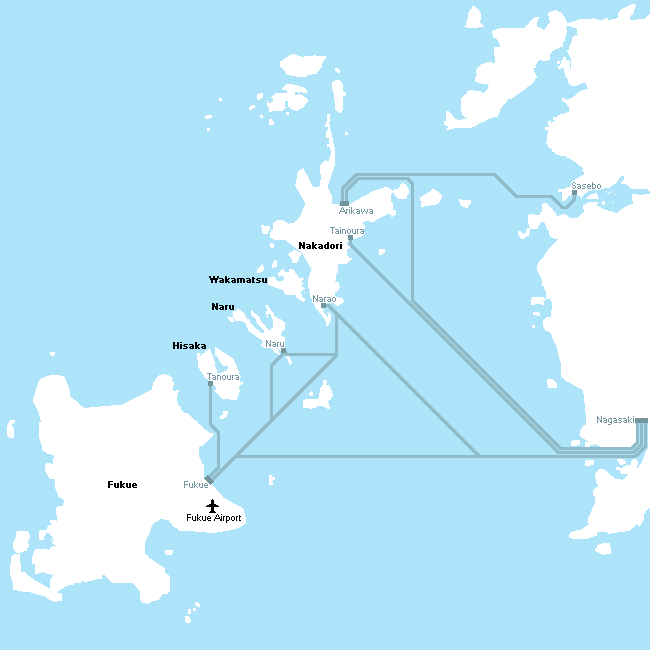 By ferry
There are multiple high-speed boat and car ferry lines from Nagasaki and Sasebo to the Goto Islands. Below is a list of the most relevant ones:
Nagasaki - Fukue - Narao - Nagasaki
4-8 high-speed boats and car ferries per day
Nagasaki - Arikawa
3 high-speed boats per day
Nagasaki - Tainoura
2 high-speed boats per day
Sasebo - Arikawa
3 high-speed boats and car ferries per day
Note that ferry crossings may be cancelled in bad weather, with high-speed boats more prone to cancellation due to high waves than the car ferries.
By air
Oriental Air Bridge operates three flights per day each from Nagasaki and Fukuoka to Fukue Airport. The journey takes around 40 minutes and cost around 15,000 yen one way.
Above fees and schedules are subject to change. For the current yen exchange rate, click here.
Orientation
How to travel between the islands
Among the five main islands, Nakadori and Wakamatsu are the only ones connected by bridge. There is a dense network of ferry routes connecting various ports on the different islands with each other, including a route that connects Fukue Island (Fukue Port) with Nakadori Island (Narao Port) multiple times per day (30 minutes, 2100 yen by high-speed boat or 60 minutes, 750 yen by car ferry).
Other islands like Naru (Naru Port) and Hisaka (Tanoura Port) are connected less frequently (note that only the main routes are shown on the map above). Tickets for ferries can usually be bought the day of travel unless traveling with a car in which case it is recommended to book in advance.
How to travel around each island
See the islands' individual pages for details on how to get around: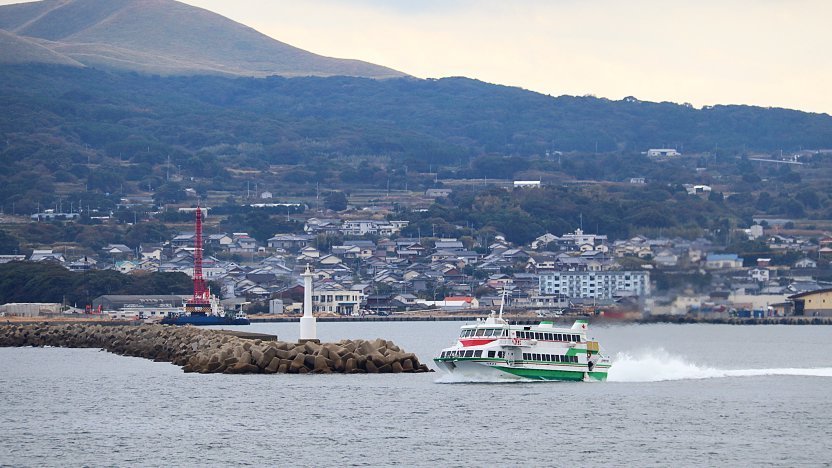 External Links and Resources