Kitakami (北上) in Iwate Prefecture, is famous for the more than 10,000 cherry trees planted alongside the Kitakami River in Tenshochi Park. The trees are usually in bloom for one to two weeks around late April and form a beautiful tunnel of cherry blossoms that earns the park a spot among the Tohoku Region's three best cherry blossom spots alongside Hirosaki Castle and Kakunodate.
During the cherry blossom season, festival visitors stroll along the park's two kilometer long path which is lined by cherry trees on both sides and covered in a canopy of white blossoms. Food vendors and festival event venues are found at both ends of the path. Visitors can also enjoy the cherry blossoms from the Kitakami River by joining one of the sightseeing boats that depart from the resthouse at the south end of the park (20 minutes, 1300 yen per person, cancelled in 2022).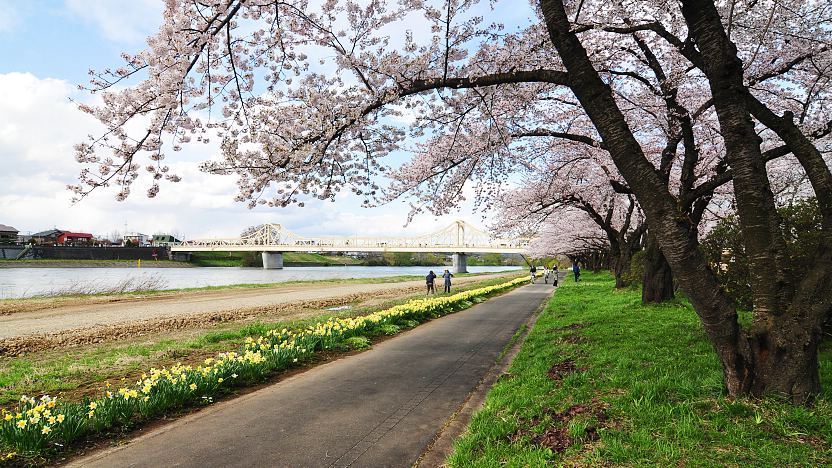 Just next to Tenshochi Park lies the Michinoku Folklore Village, an open air museum that displays 30 preserved farmhouses and other buildings from different historical periods from the Tohoku Region. The restored buildings are attractively arranged around the park amid forested walkways, ponds and fields. Most of them can be entered and display various household items and tools that offer visitors a glimpse into what traditional life was like in the Tohoku Region.
Near the open air museum's entrance gate stands the Kitakami City Museum. The museum displays additional exhibits of Buddhist art, natural history and the cultural history of Kitakami City and the surrounding area.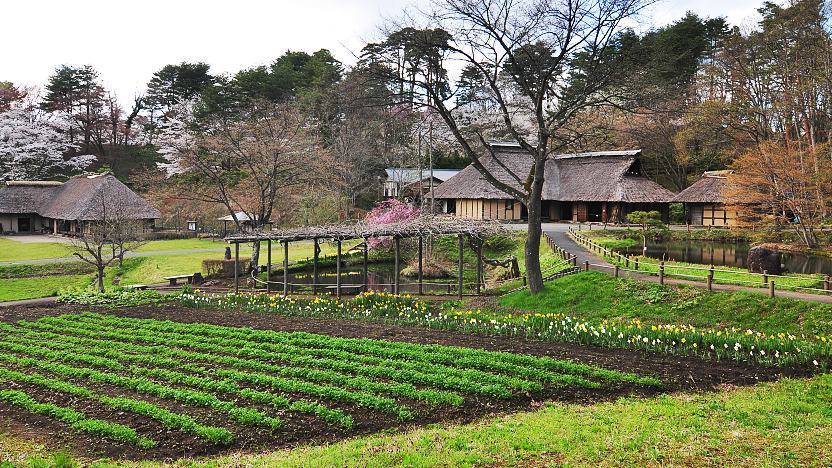 Michinoku Folklore Village
Hours
9:00 to 17:00 (entry until 16:30)
Closed
Mondays from December to March (or the following day if Monday is a
national holiday
), December 28 to January 4
Questions? Ask in our forum.