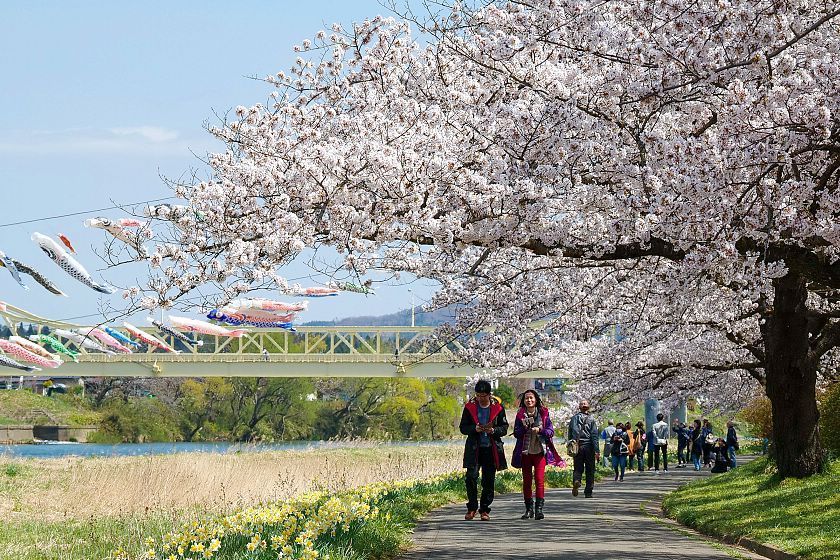 As we enter the final full week of April, the cherry blossom season has come to an end across the southern half of Japan. If you're hoping to see the petals in person, this week the higher altitudes and elevations of Honshu Island are your best bet. Last Thursday Joe reported that Aizu was approaching peak and Sam was in Gunma where he found that it was full bloom. Also on Saturday Akita officially announced to have reached full bloom.
Today I traveled to check the status of the blossoms in Kitakami in Iwate Prefecture, which is known for being among the Tohoku Regionfs top three cherry blossom spots. This year blossoms in Kitakami opened on April 17. Since then, above average temperatures in the area may be one reason that today the trees were at full bloom. Highlighted by blue skies, it seemed every tree was exploding with petals. I expect the best viewing period to continue until the beginning of next week. However, rain is forecast on and off from this Wednesday night through Friday which may take down a few petals a bit early.
After arriving at Kitakami Station this morning, I made the 20 minute walk across the Kitakami river to Tenshochi Park. With over 10,000 cherry trees, mainly of the classic Somei Yoshino variety, this riverside park is the city's main location to view petals. During the blossom season a temporary ferry service is also available which shuttles visitors directly across the river for 400 yen. Today there was quite a bustle of activity as many people had come to enjoy the flowers and also the annual cherry blossom festival which runs through May 6. A few highlights of the festival are river cruises for 1300 yen, horse drawn carriage rides for 500 yen, a nightly tree illumination event from 18:00 to 21:00, and a large number of food vendors. Again, if you hope to view the blossoms at their peak in Kitakami this year, I suggest coming before the beginning of next week, but be sure to check the weather forecast first.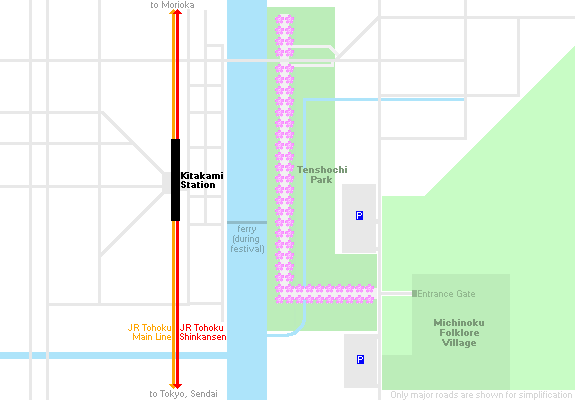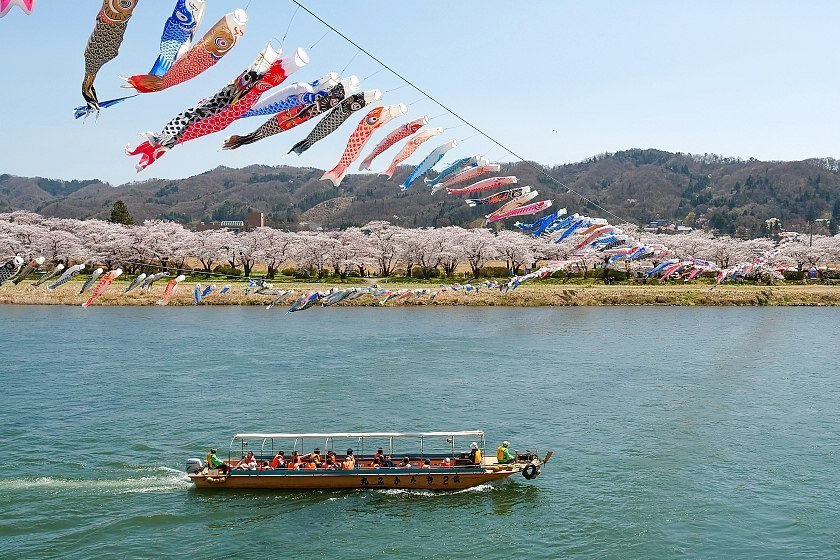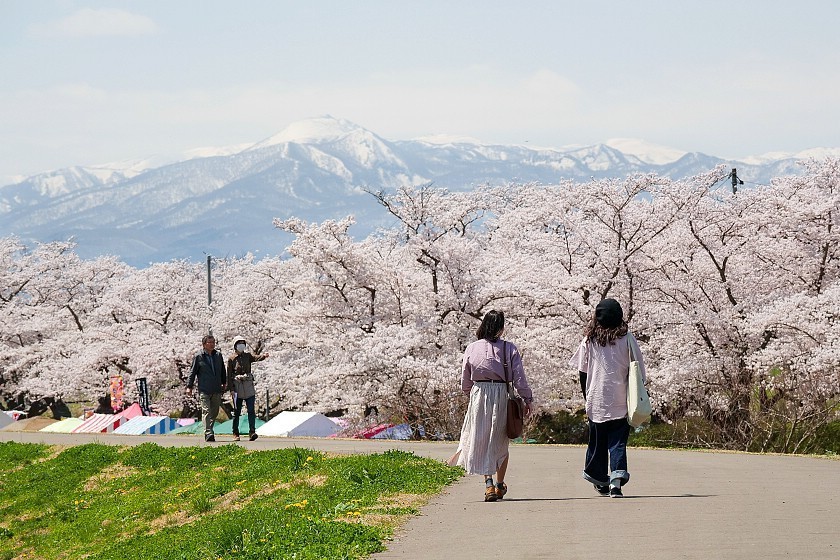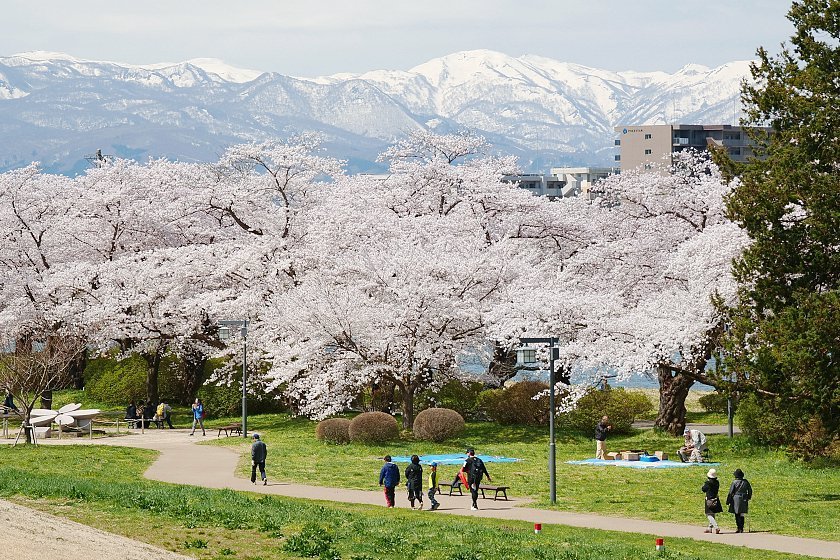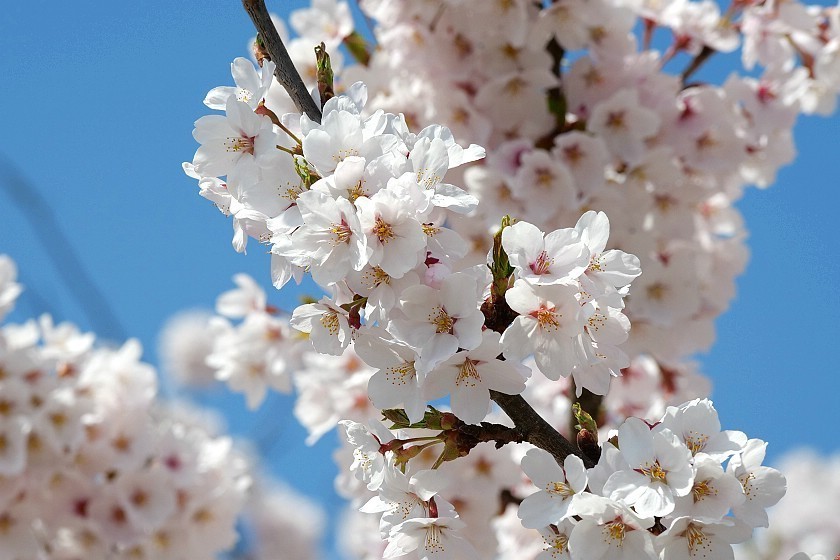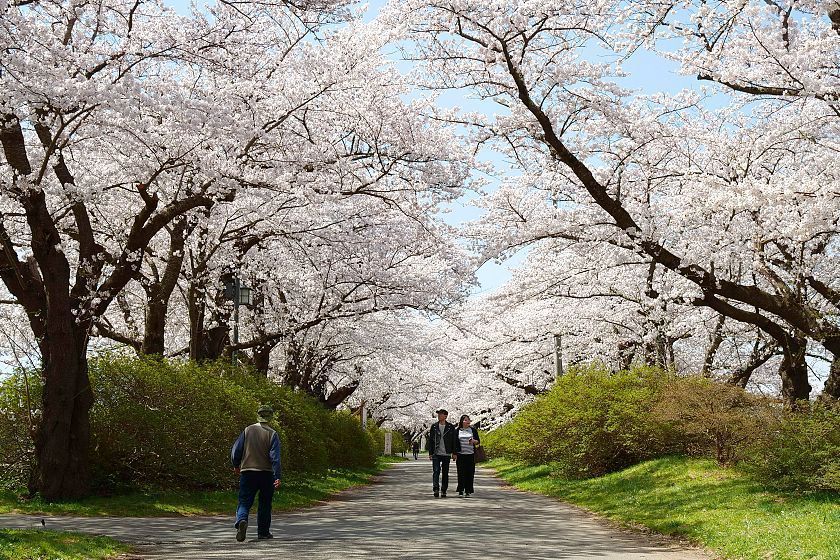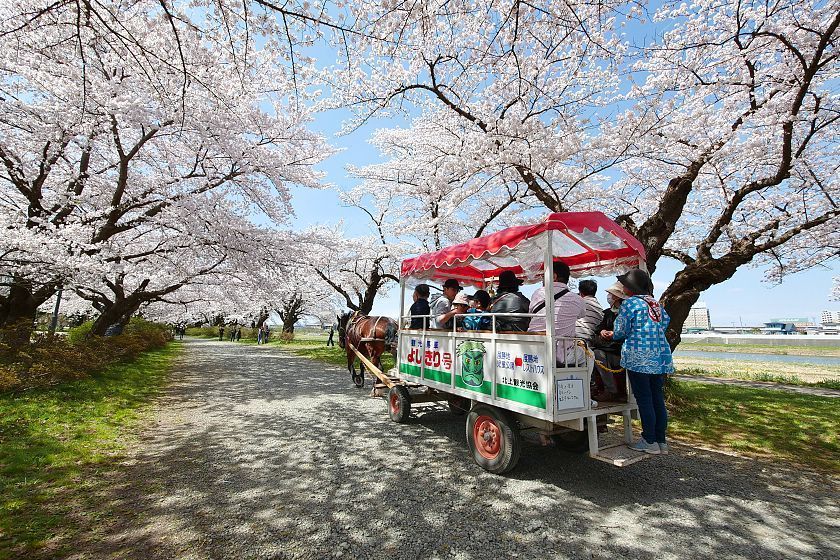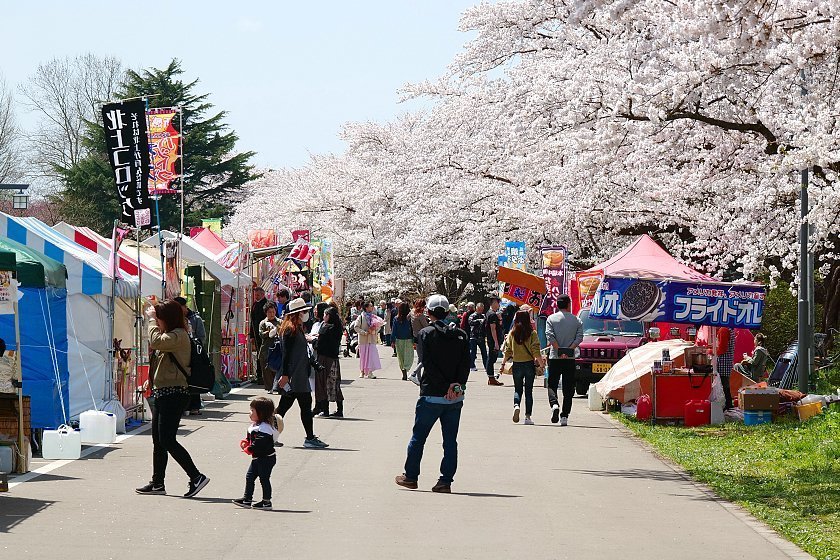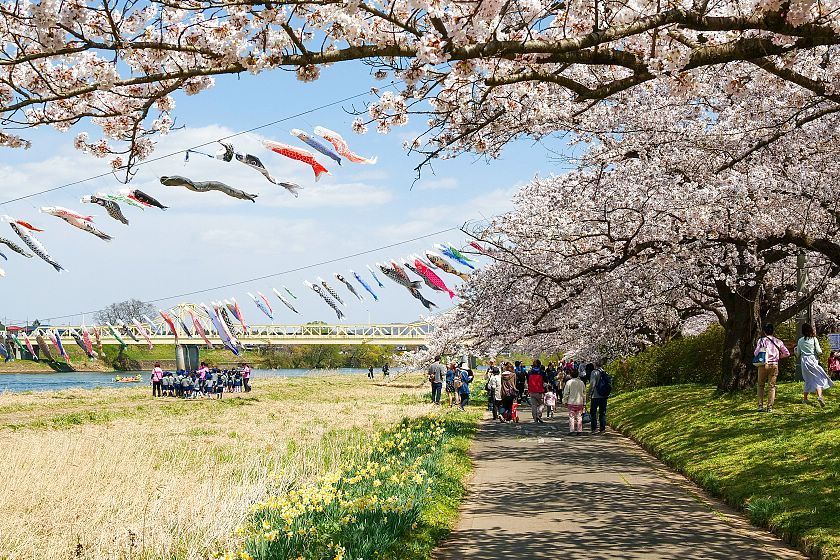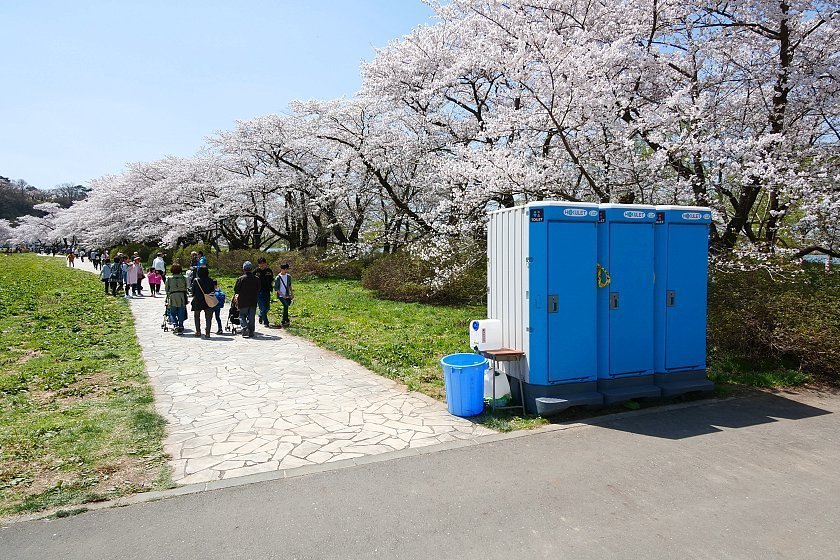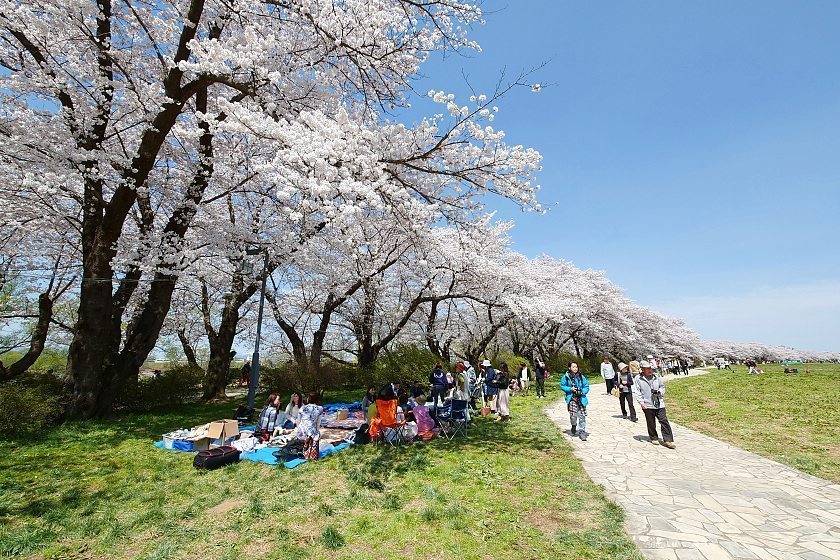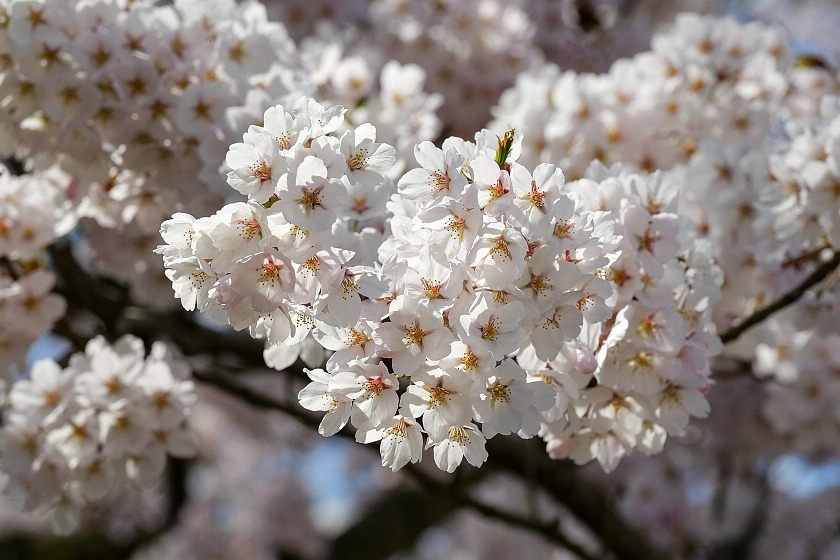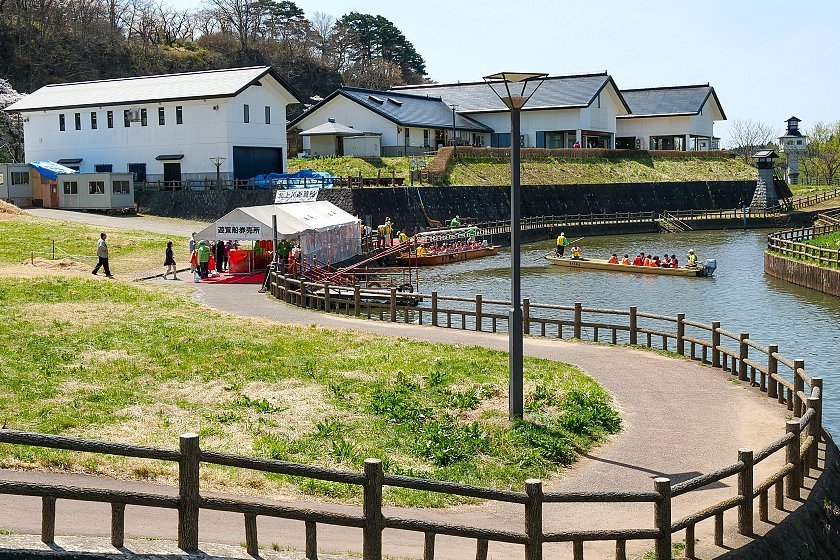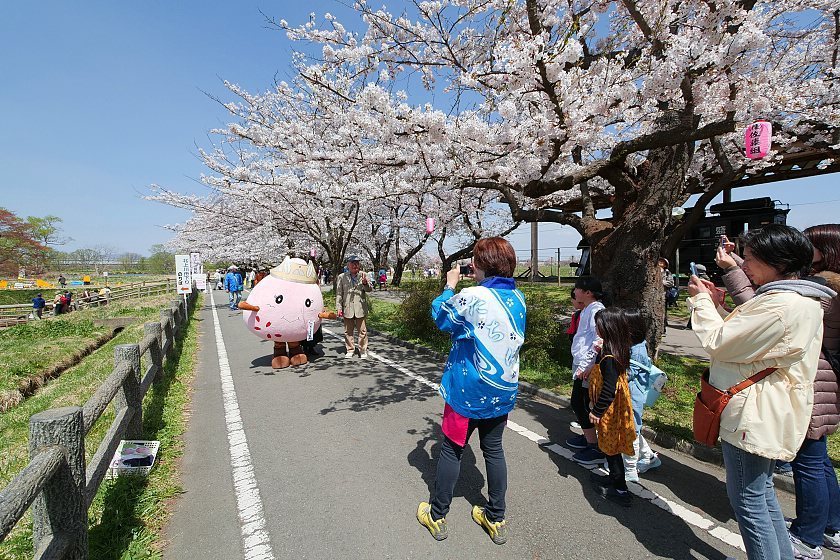 Questions? Ask in our forum.