Iwakuni: Approaching Full Bloom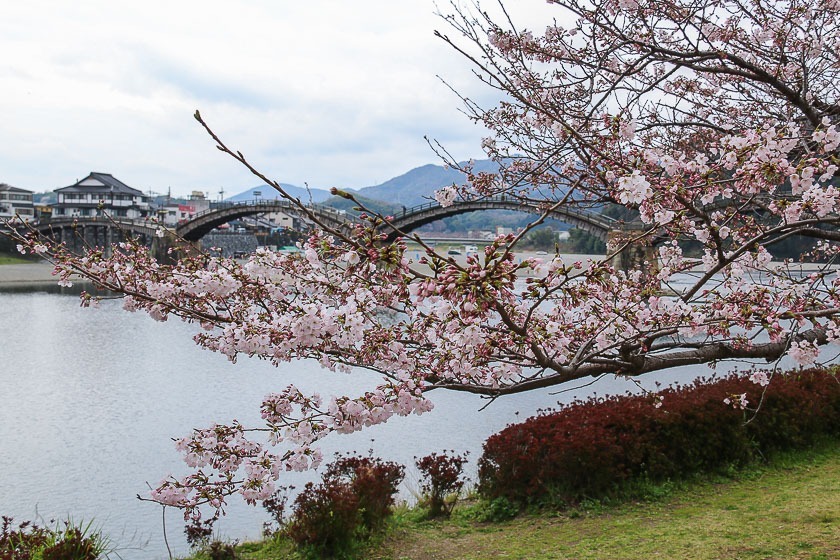 Moving eastwards from Fukuoka, I headed to Iwakuni in Yamaguchi Prefecture. The city is best known for its structurally unique Kintai-kyo Bridge. The opening of the first blossoms (kaika) at Kintai-kyo Bridge were announced on March 31 and today, I found the flowers to be around halfway to their best viewing period. Full bloom (mankai) is expected to be reached by the coming weekend.
Many of the cities in western Japan should be reaching mankai this weekend after a longer than average blooming period. However, the weather forecast from today through the weekend is not too promising. Rain is predicted for many cities across the country from Kyushu to the Kanto Region, but should not have too much of a negative impact on the blossoms that have just reached their best.
Sam and Andrew are in Tokyo and Kamakura today respectively, and you can read their reports here.
Starting my morning at Iwakuni's Kintai-kyo Bridge, I found the flowers here to be around the halfway mark to full bloom. Despite the forecast rain, the temperatures will still be warm and that should encourage the flowers to bloom. I expect the cherry trees near the bridge and in nearby Kikko Park to reach mankai by this coming weekend.
Kintai-kyo Bridge is illuminated in the evenings until June 1, from sunset to 22:00, and offers a different view during the cherry blossom season. In addition to the evening illumination, there is a boat cruise that runs on the weekends and national holidays until May 31 (but everyday during the sakura season) from 11:00 to 17:00. The mini cruise offers a water level view of the flowers and the bridge, and costs 500 yen per person for a 20 minute ride.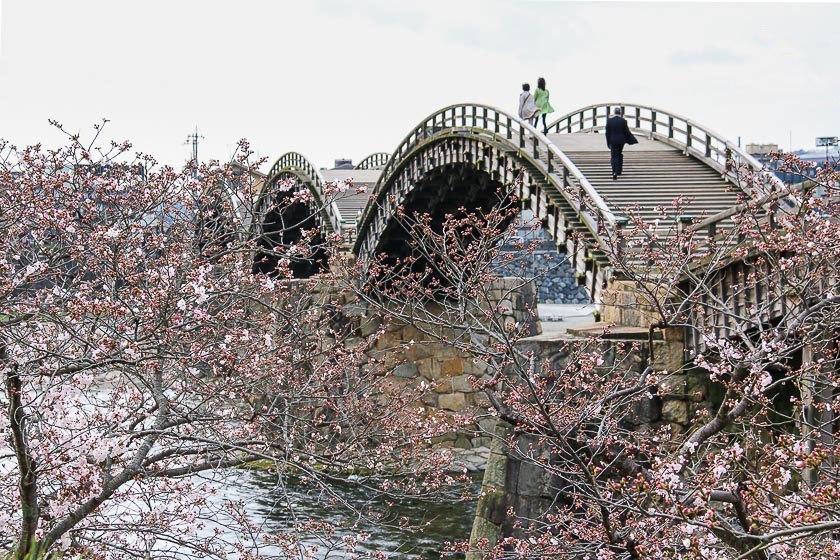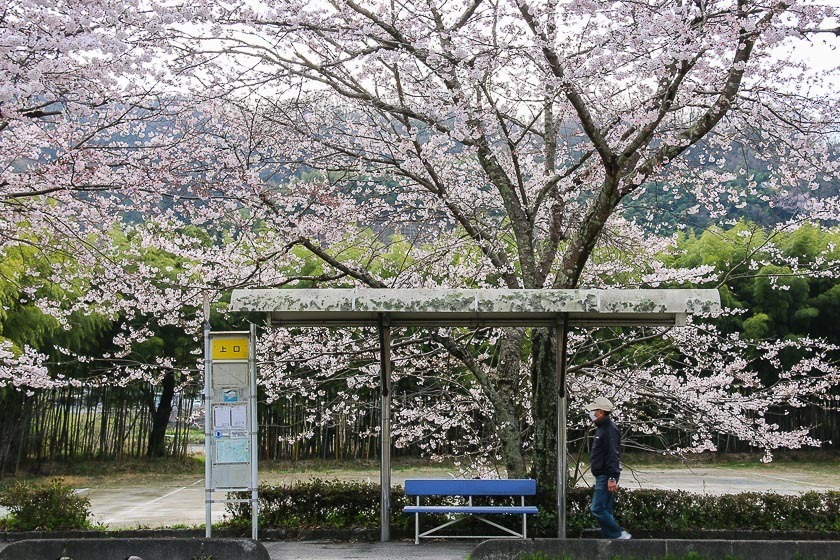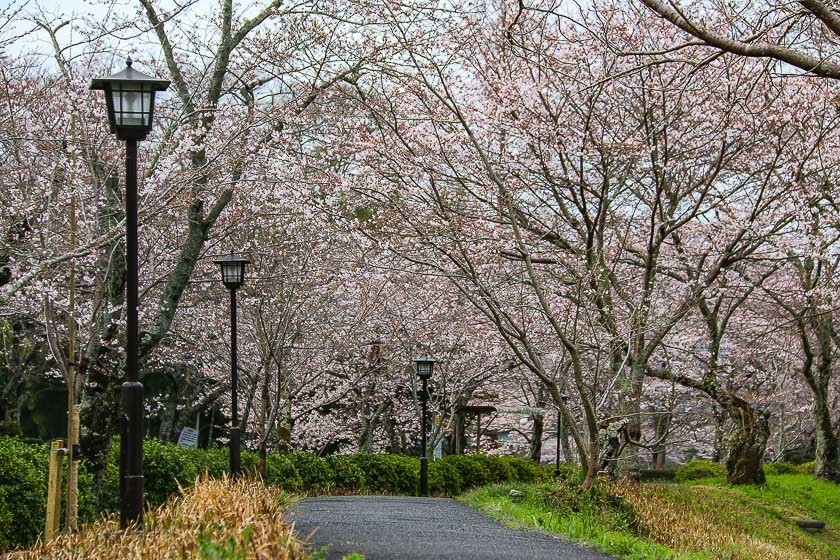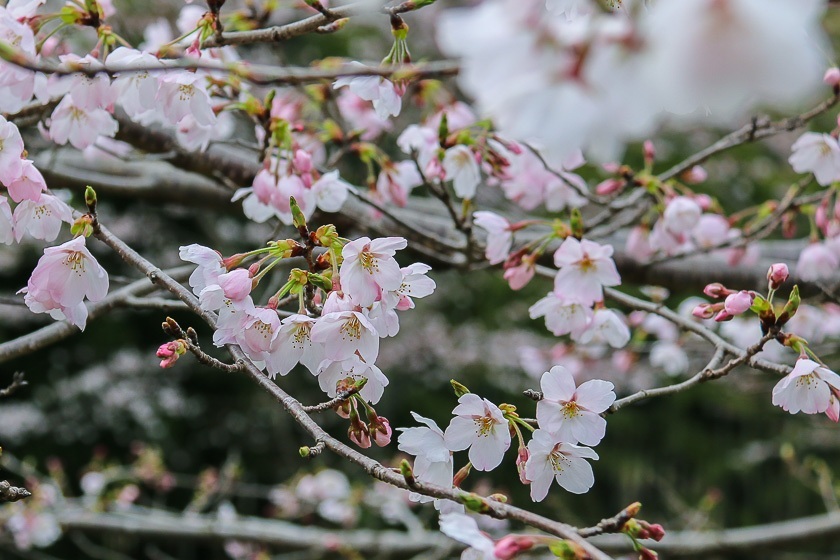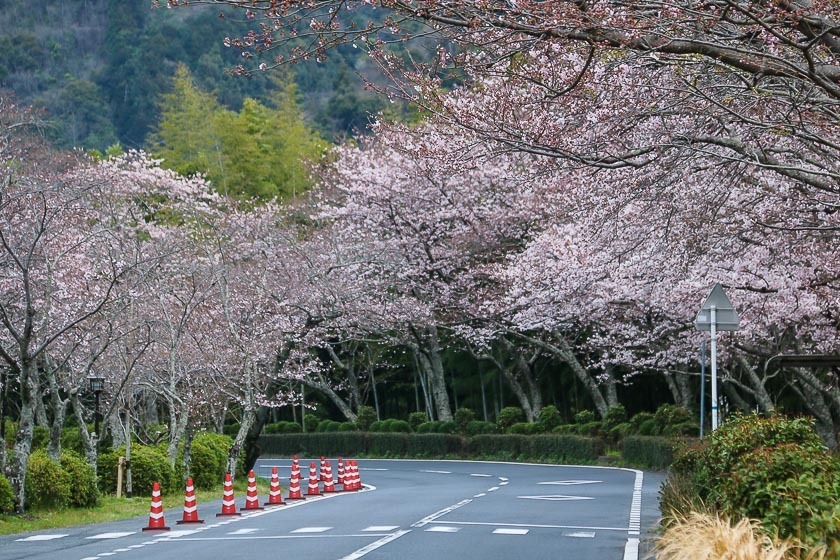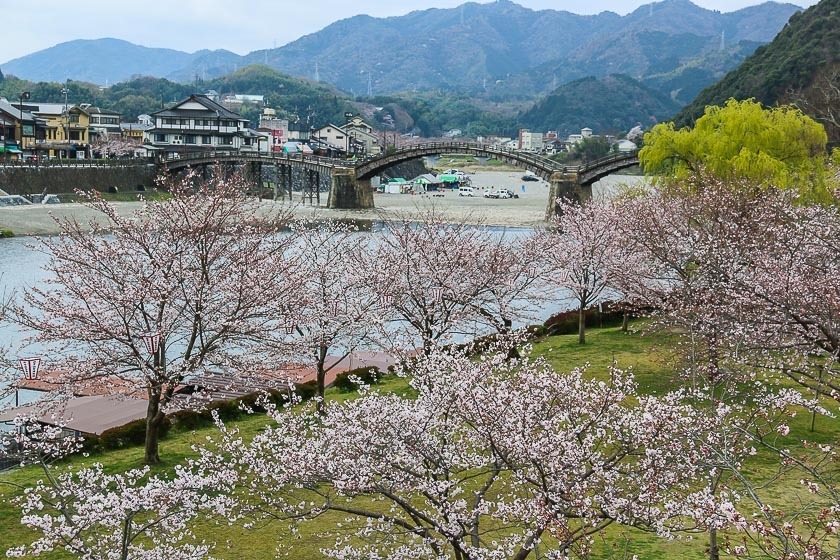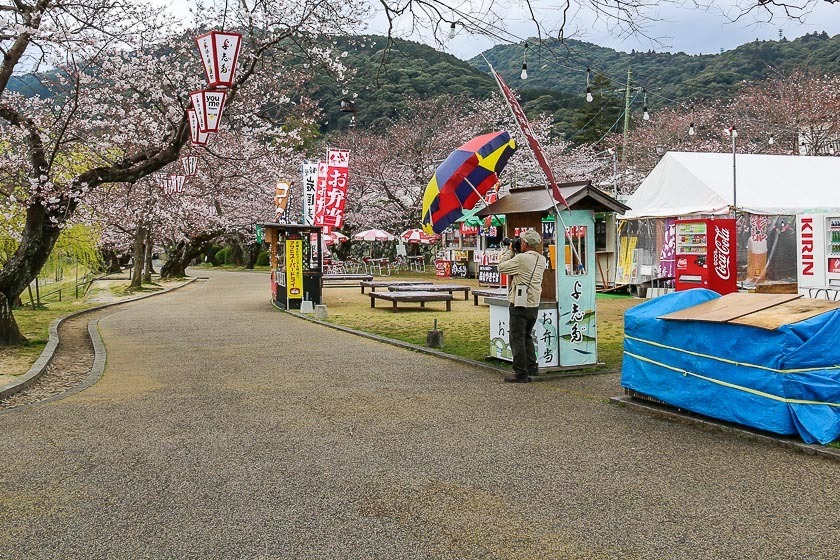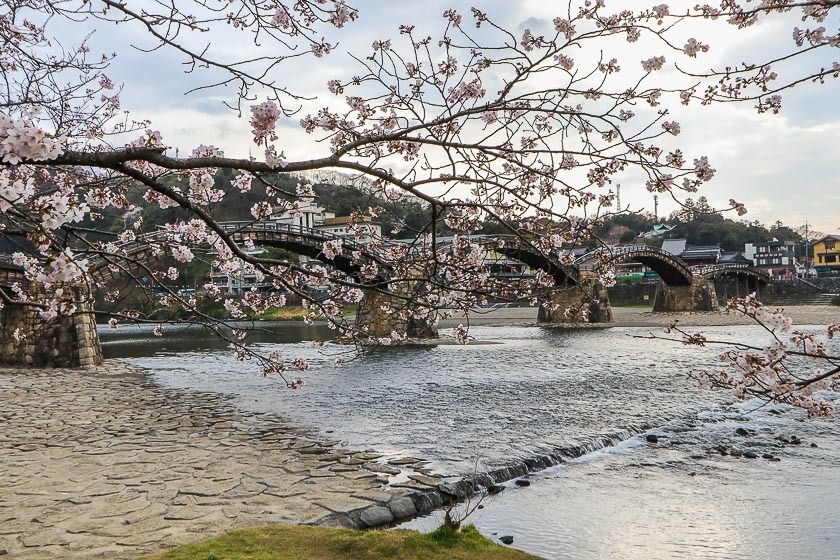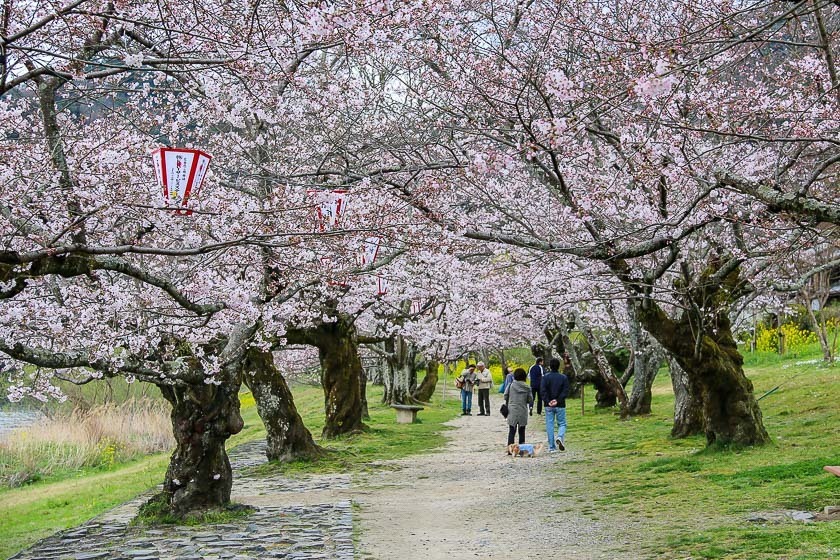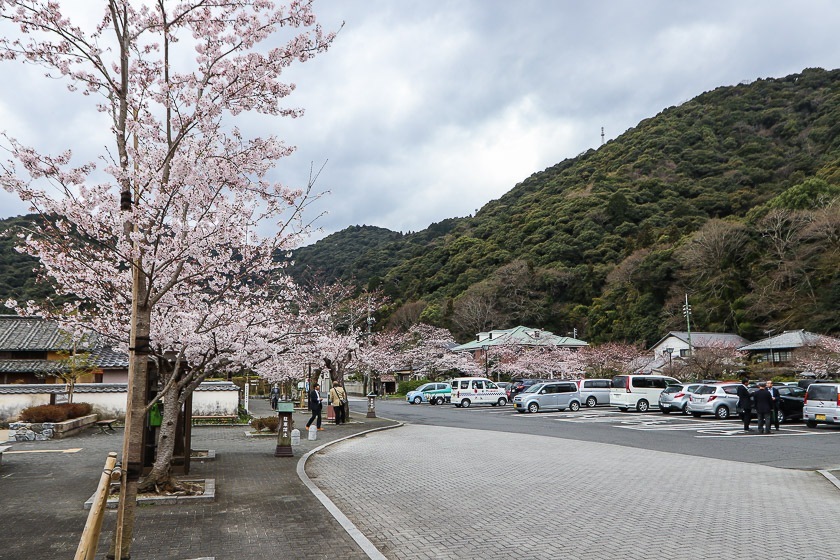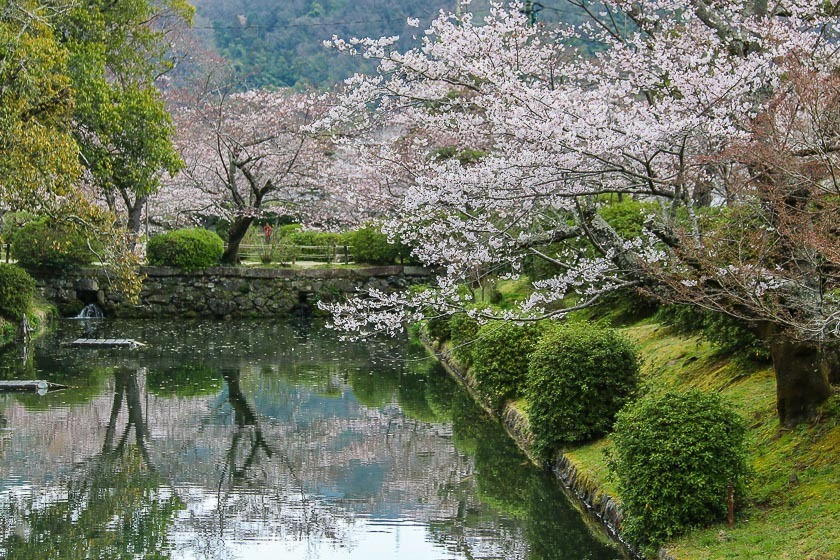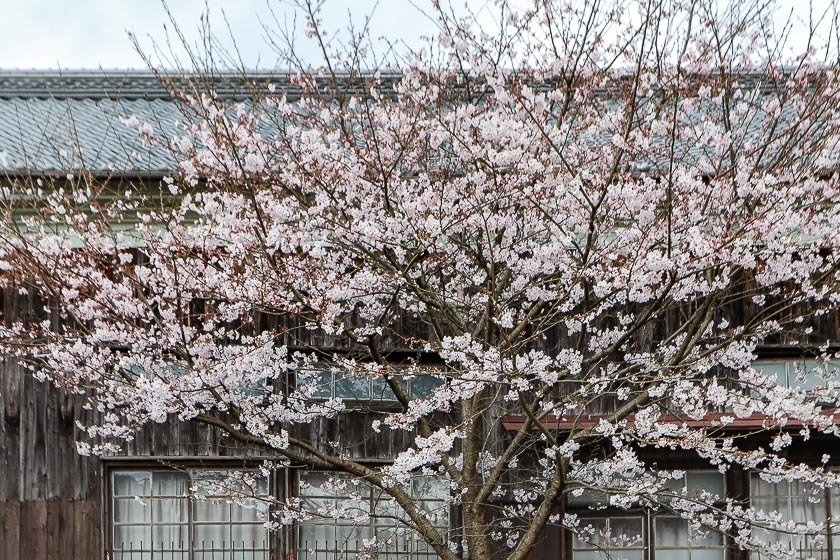 Questions? Ask in our forum.