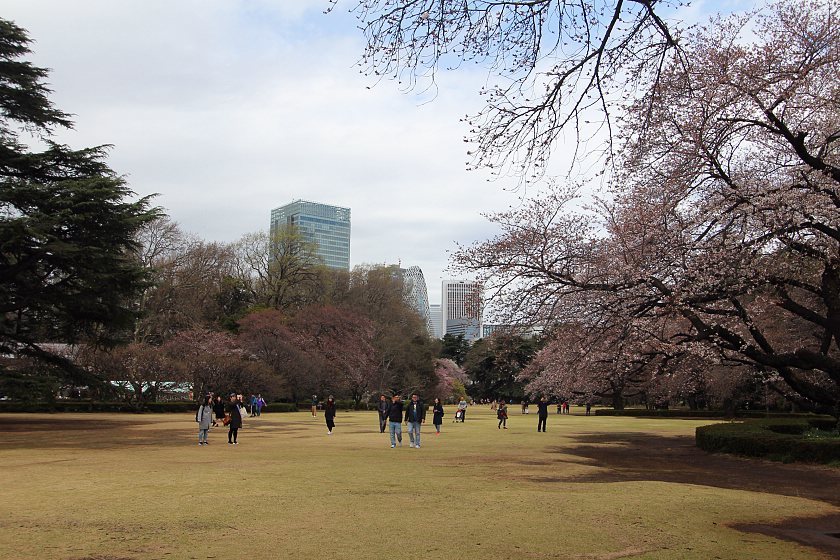 It's cherry blossom time again, and after a relatively cold winter, much of Japan has thus far experienced a warmer-than-average March, and this has contributed to this year's sakura season beginning quite a bit earlier than average in many places.
Raina kicked off this year's reporting in Tokyo earlier in the week and noted that the city's blossoms were already opening, more than a week earlier than average. Despite a cold snap bringing low temperatures to the region since then, I found that the progress of the petals hadn't been much affected and that today the sakura were still on track to reach their optimum-viewing state earlier than average, with some places already well-towards full bloom.
I started off my day at the famous Shinjuku Gyoen. One of the park's attributes that make it popular come this time of year are its large variety of different types of cherry tree that typically bloom at different times and lend to the park's relatively long optimum-viewing period.
Today, although many of the cherry trees' blossoms were still only opening, there were plenty of flurries of pink and white from the earlier-developing tree varieties that made the park a nice place to see spring colors. Approaching its optimum viewing state, I expect that it will only be a couple of days before the park explodes into peak state, should the warm temperatures that are forecast for the rest of the week come to pass.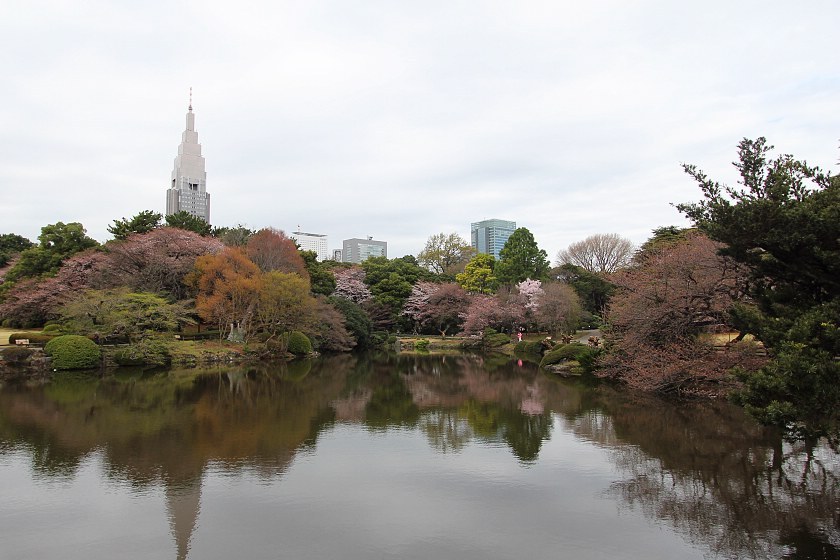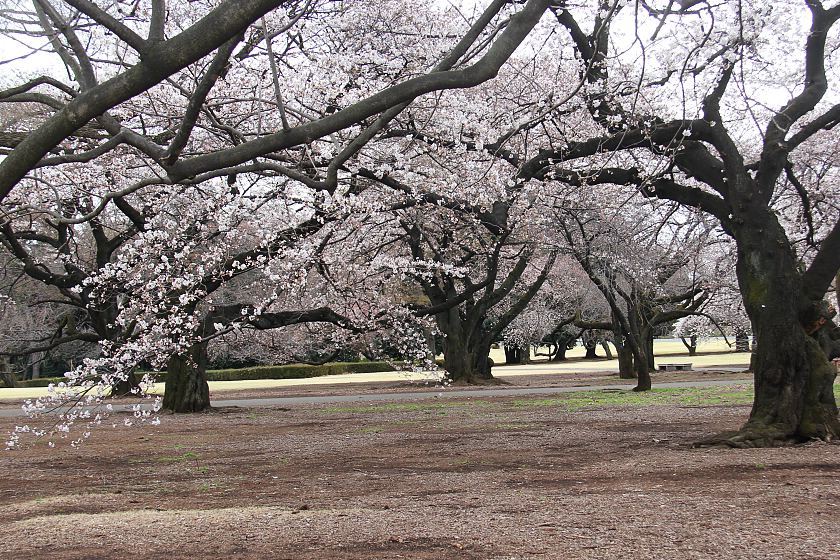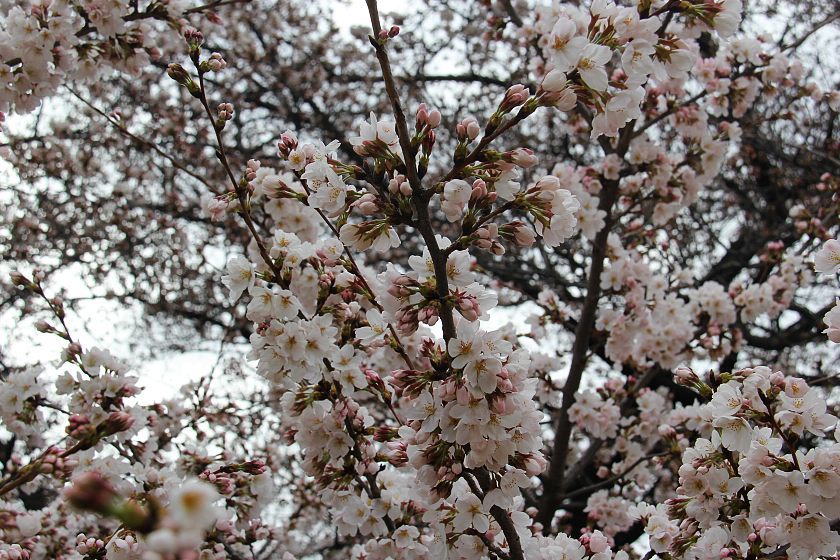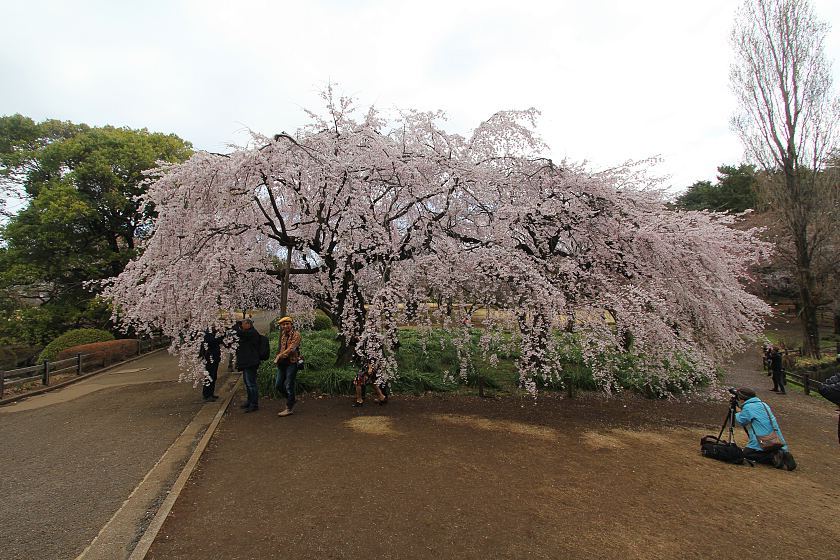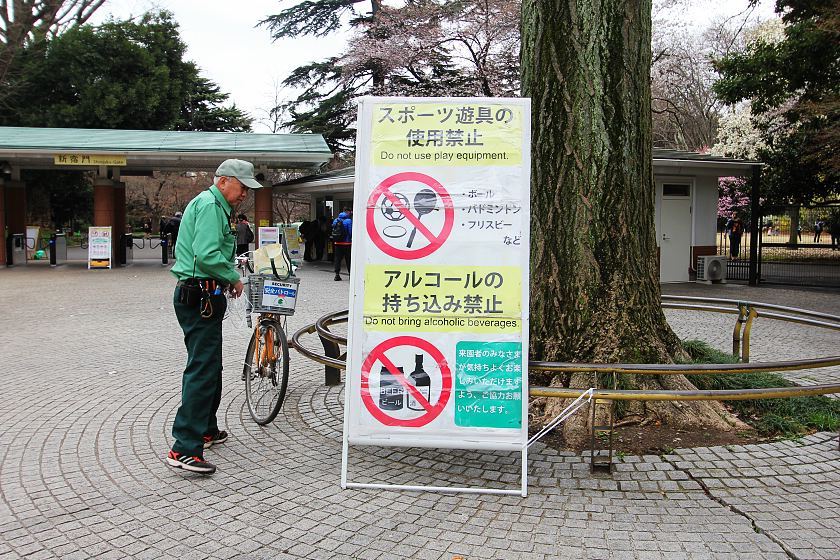 My second stop today was at Rikugien Garden in the heart of Tokyo. The garden's most popular attractions come this time of year are its weeping cherry trees near the entrance that typically come into bloom a few days earlier than the ubiquitous Somei Yoshino variety.
True to form, today the weeping cherry trees looked to have recently arrived at full bloom. Barring any strong wind or rain, I expect these trees to continue looking nice beyond next week.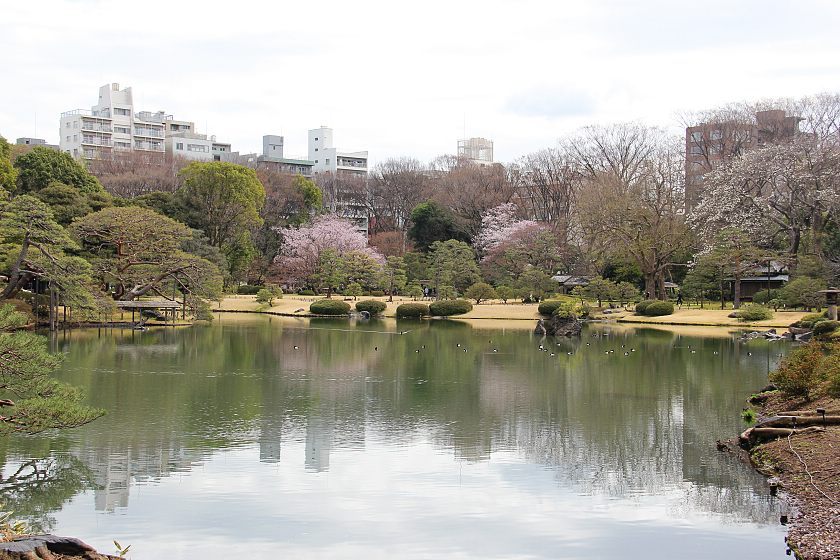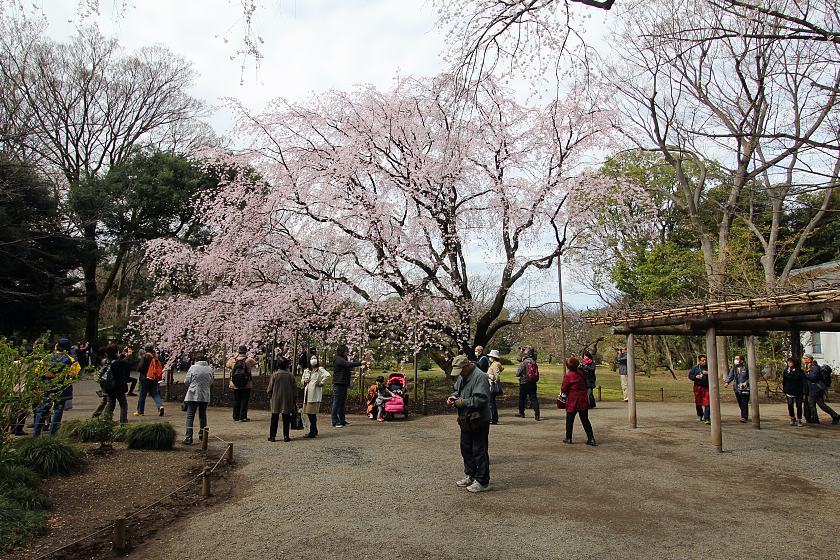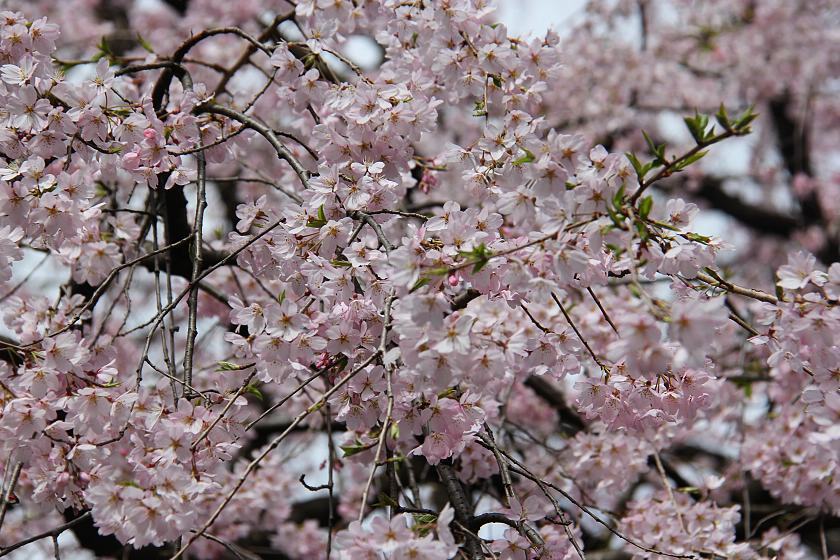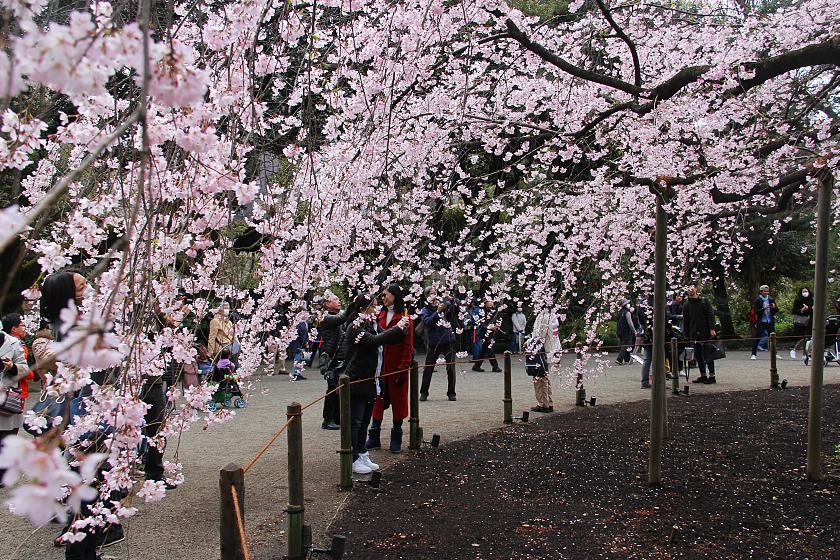 My penultimate stop today was at Sumida Park, popular come spring for its many Somei Yoshino cherry trees around the park's waterfront promenade. Today the trees looked to be making steady progress with blossoms opening but still a little while to go before reaching full bloom. With the warm weather predicted however, I expect that most trees here could enter their peak viewing period in as little as two to three days.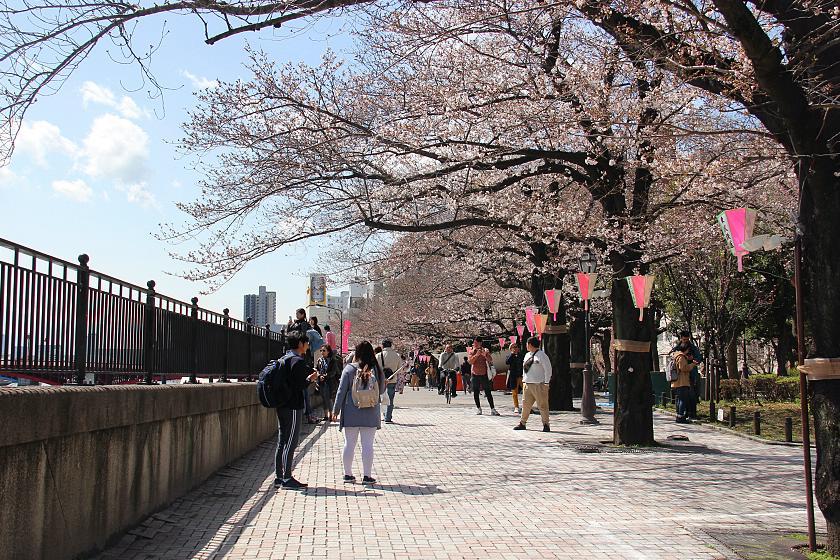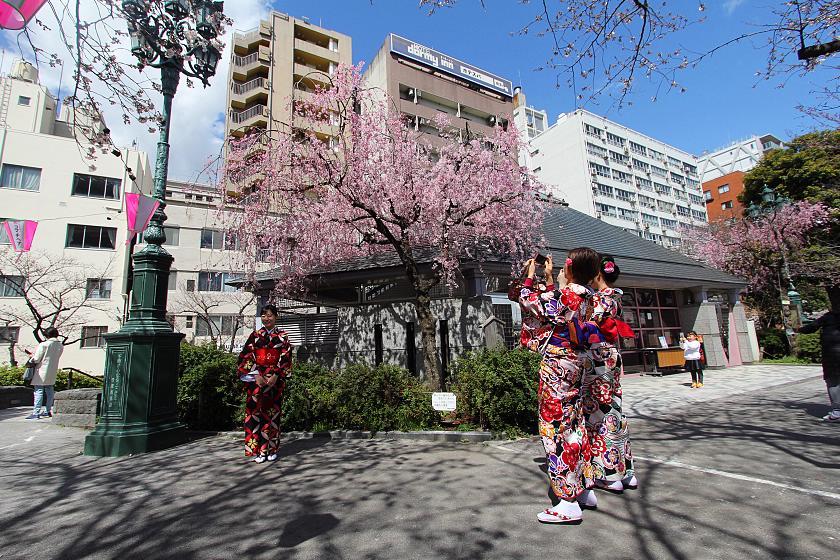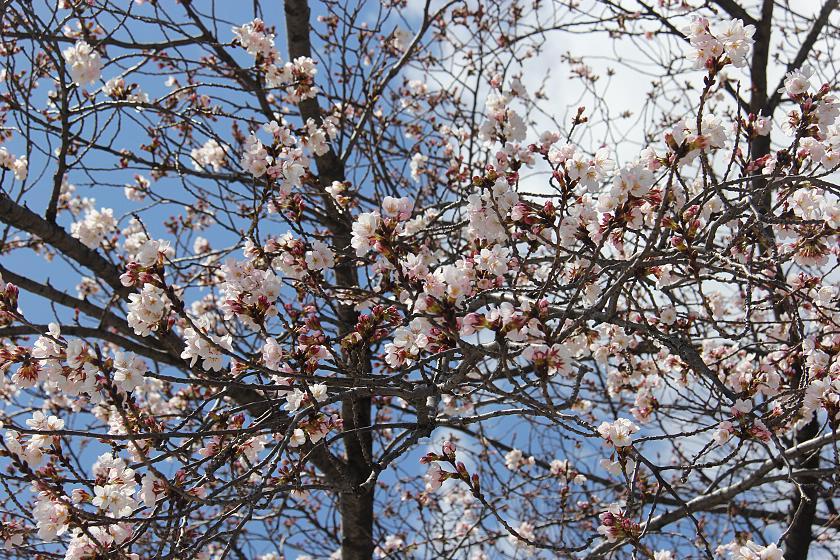 My final stop of the day was at Ueno Park, typically among the most popular hanami spots in the city when the sakura season gets into full swing. Raina visited earlier in the week to find that the petals had just opened.
With the recent cold weather I was expecting progress to have slowed here, but that didn't seem to be the case today, as the blossoms had come on significantly, even heading towards an optimum viewing state in some portions of the park's upper grounds.
The lower grounds by the lake were typically a little behind, with some trees as of yet hardly showing any open blossoms. This being said, the scenes by the Shinobazu Pond were picturesque with plenty of tourists and locals alike soaking up the spring ambiance.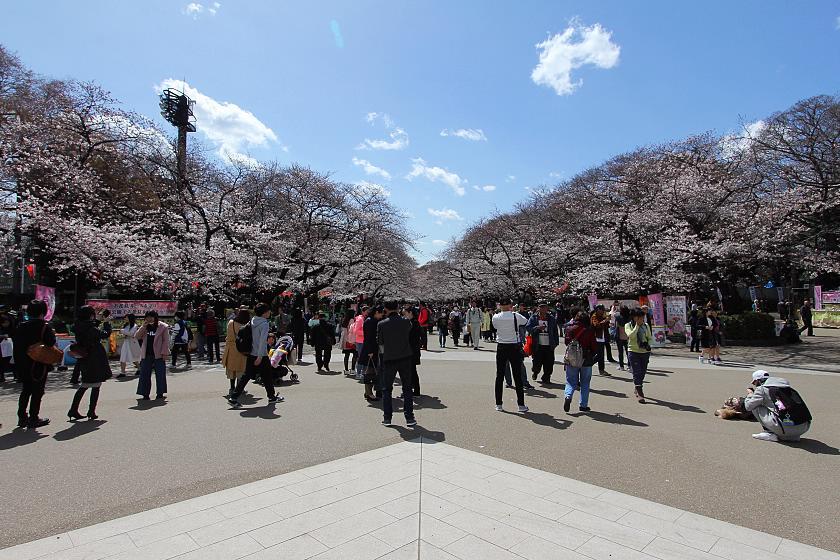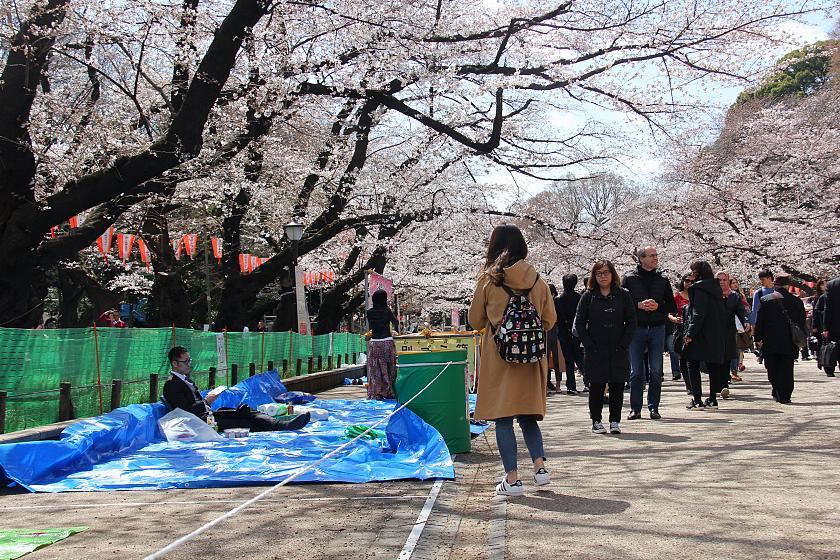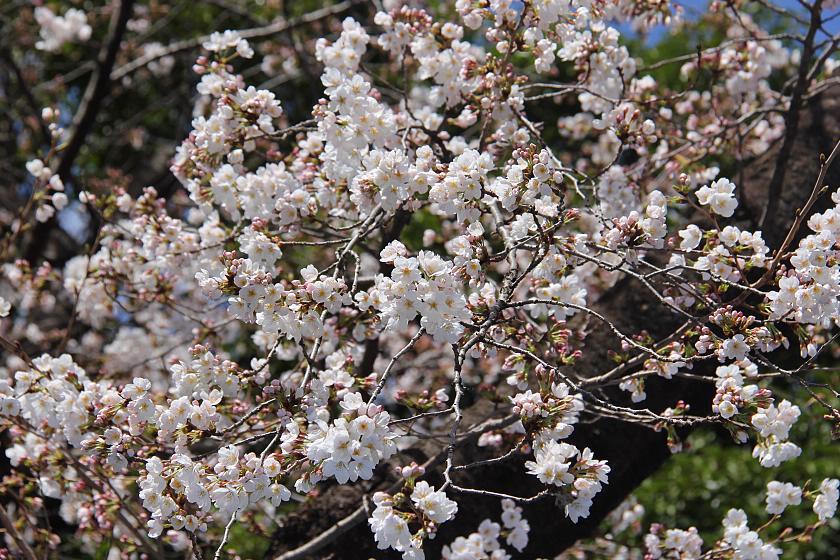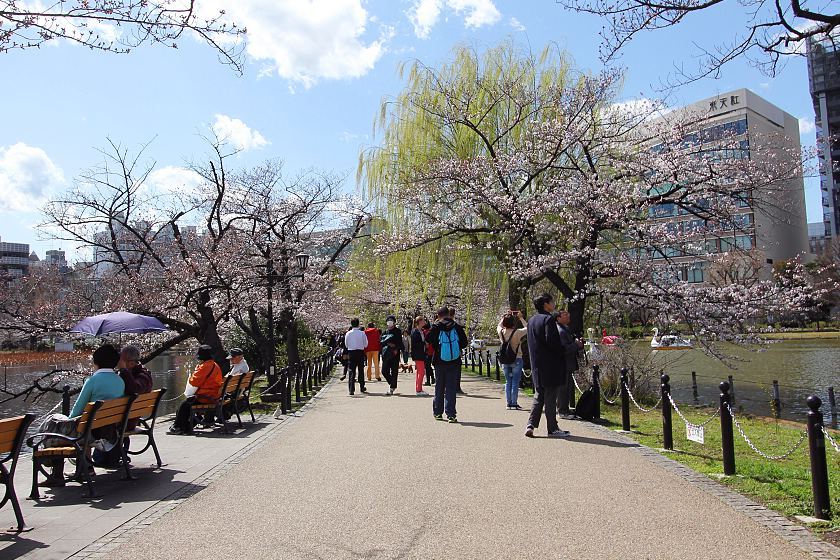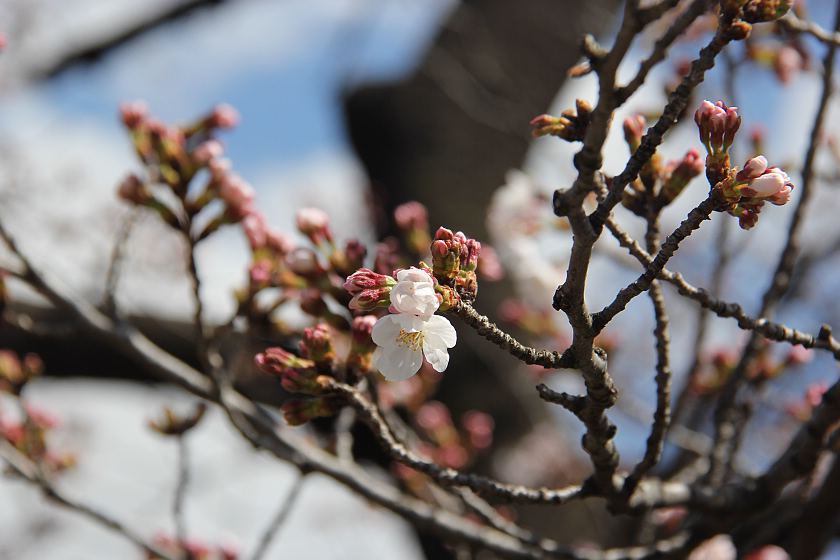 Questions? Ask in our forum.