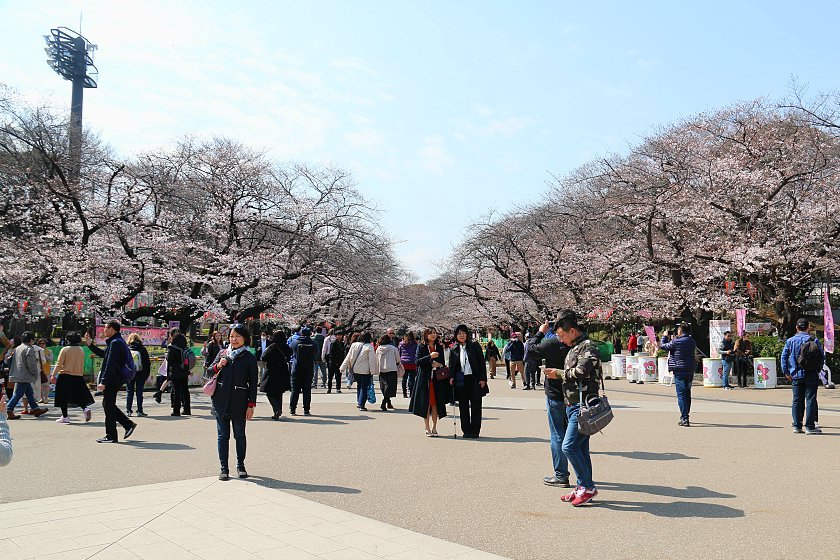 Last Thursday, Japan's meteorological agency announced that the cherry blossoms had begun to open in Tokyo, which is five days earlier than average. The reason for this is that this past winter was considerably warmer than average.
Because the temperature is forecast to remain mild over the coming days, we estimate that the best viewing period in the capital will begin around March 27 and continue for a little over a week unless the petals are battered by strong winds or rain.
Today I went to check how the cherry trees were looking at three of Tokyo's popular hanami spots, namely Ueno Park, Rikugien Garden and Chidorigafuchi. Schauwecker noted that the trees in the capital were still at a very early stage of blooming on his visit late last week. Today, I was able to confirm that the season is progressing nicely in the capital, with more blossoms opening on trees and the best viewing period seemingly just around the corner.
The cherry trees at Ueno Park have been making good progress since our visit late last week when Schauwecker noted only a very small percent of blossoms had opened. Today, I found many more to have opened, making for some nice displays up on the park's higher levels.
It is still looking a little blossom-scarce around Shinobazu Pond, however, where the trees typically progress a little later than elsewhere in the park. With temperatures expected to drift upwards in the next couple of days, I expect that the park will enter its best viewing period as early as the middle of this week. Evening illuminations at Ueno Park started last week and will be held daily between 17:00 and 20:00 through April 7.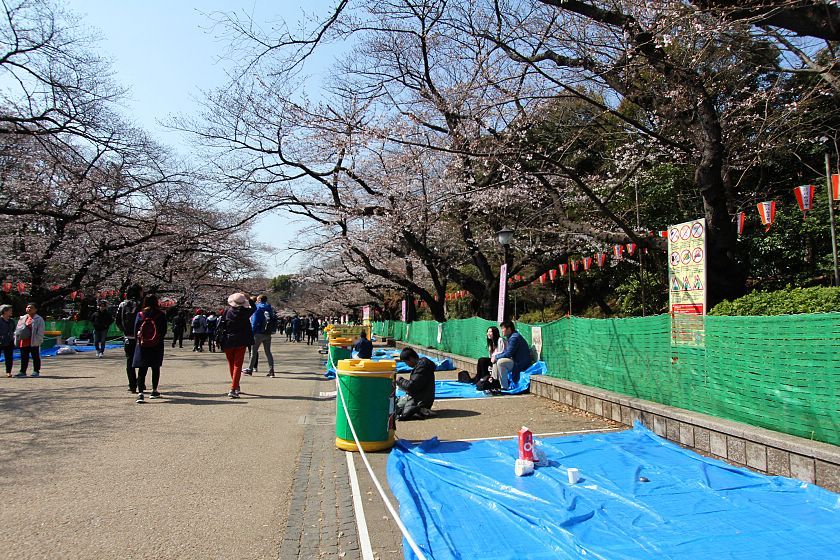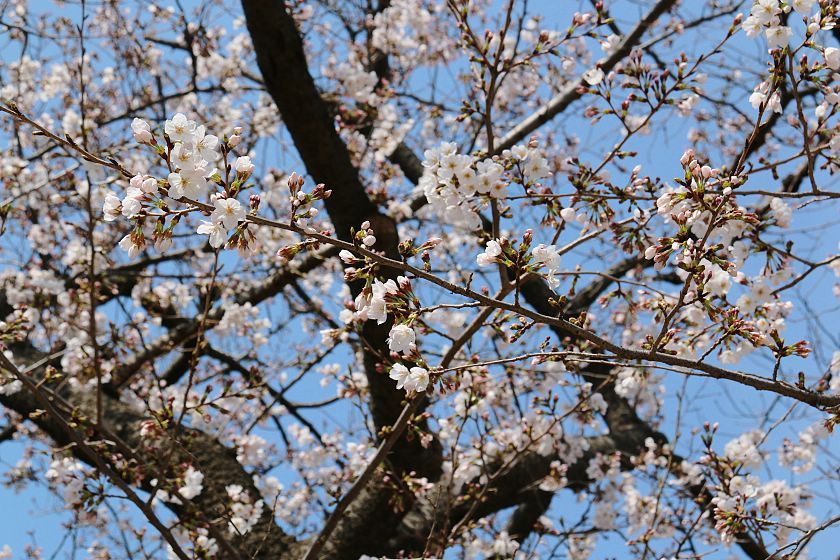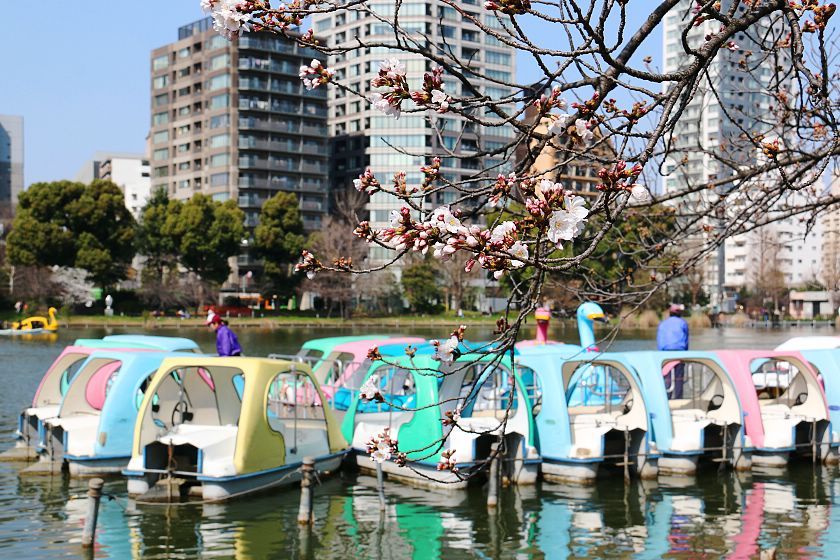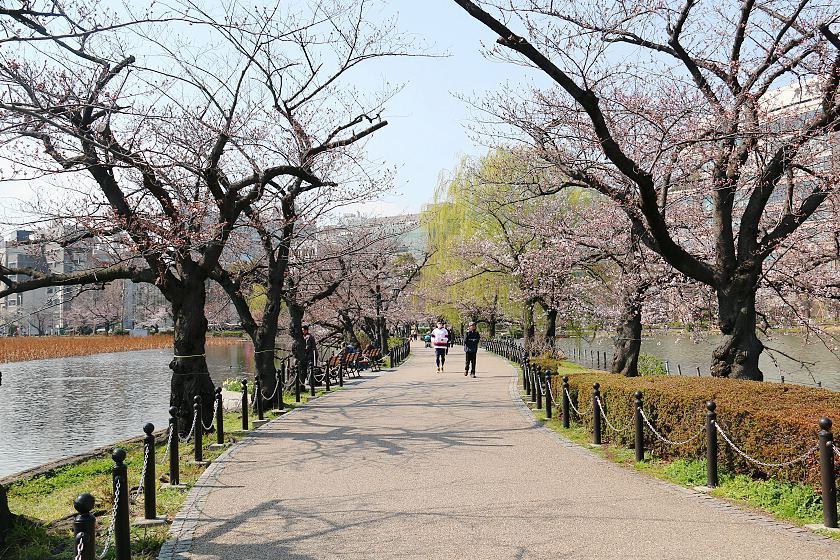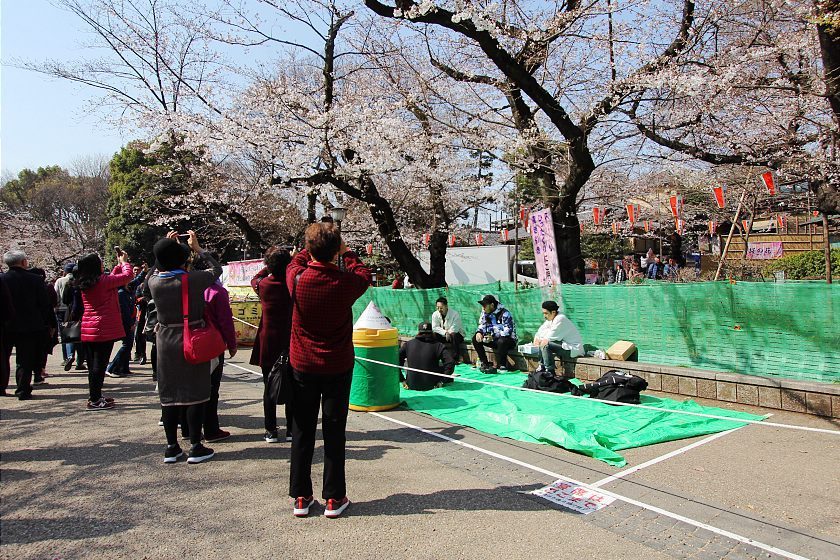 Rikugien Garden is not only one of Tokyo's most beautiful traditional gardens, it is also a good spot for viewing cherry blossoms in the early stages of the season, due to the presence of weeping cherry trees which typically bloom a few days ahead of the ubiquitous Somei Yoshino variety.
Today, the garden's most well-known weeping cherry tree, located near the main entrance, looked to have just about reached full bloom, with the vast majority of its blossoms open and brazenly flaunting their color. The other cherry trees dotted around the garden were predominantly a little behind this tree, but nonetheless, made for some very nice spring displays.
Having recently entered its best viewing period, the garden should remain spectacular for some time unless there is some unexpected petal-punishing weather like strong winds or heavy downpours. Nightly illuminations can be enjoyed in the garden until April 3, from sunset to 21:00.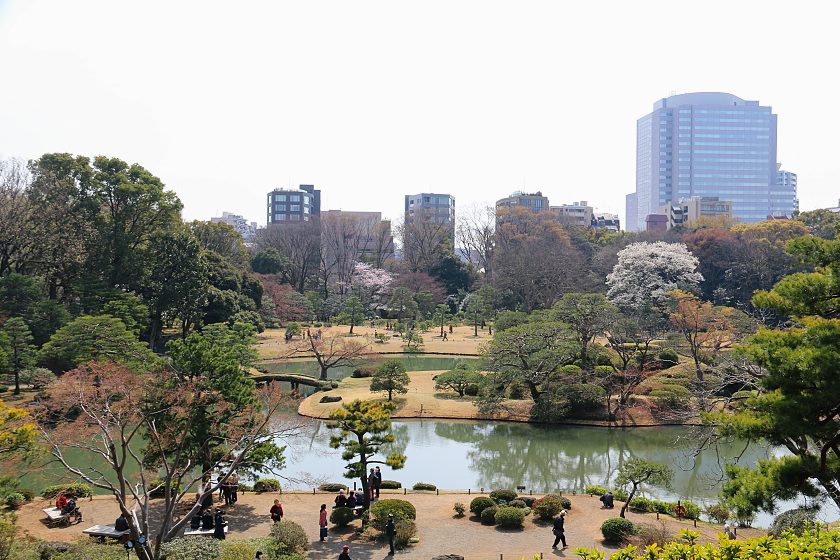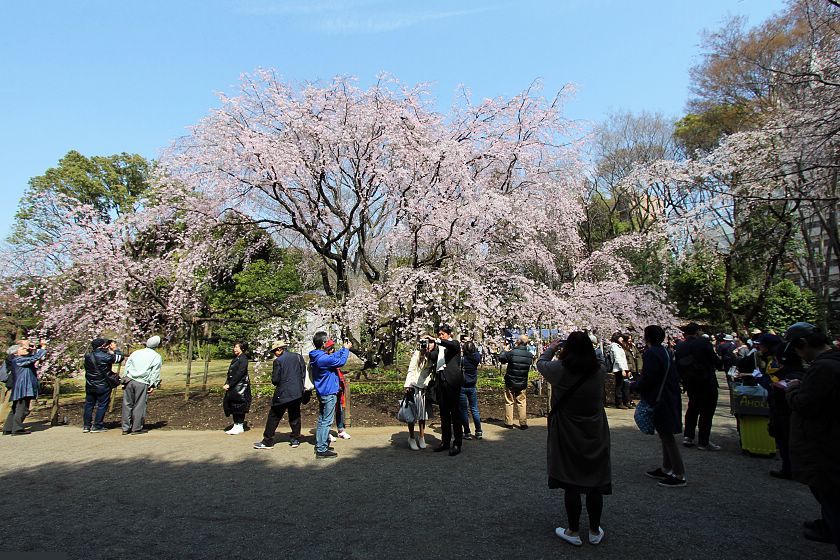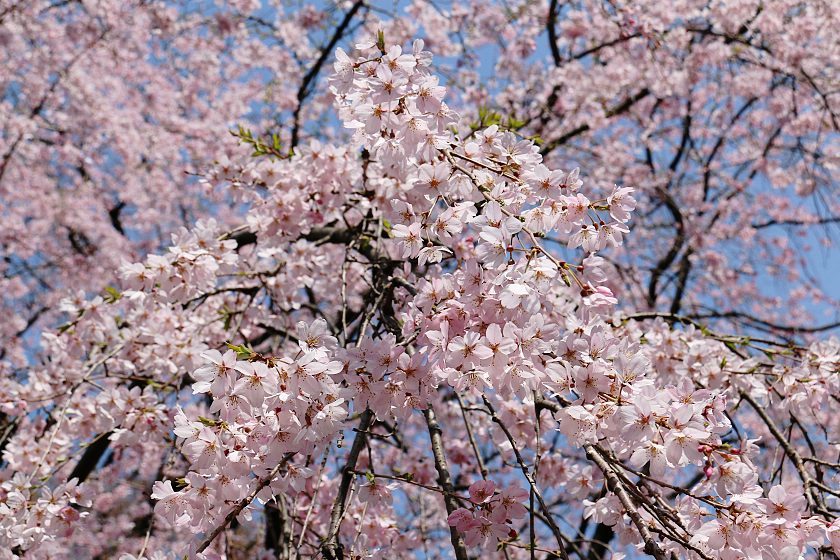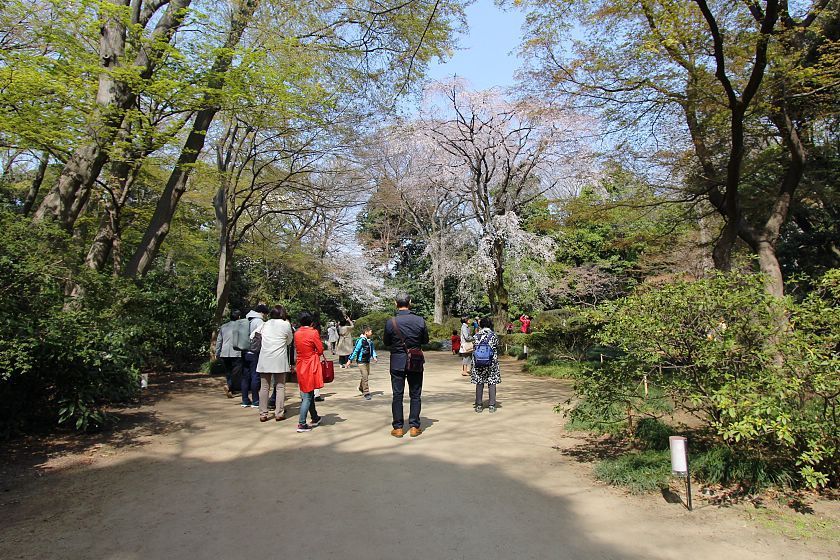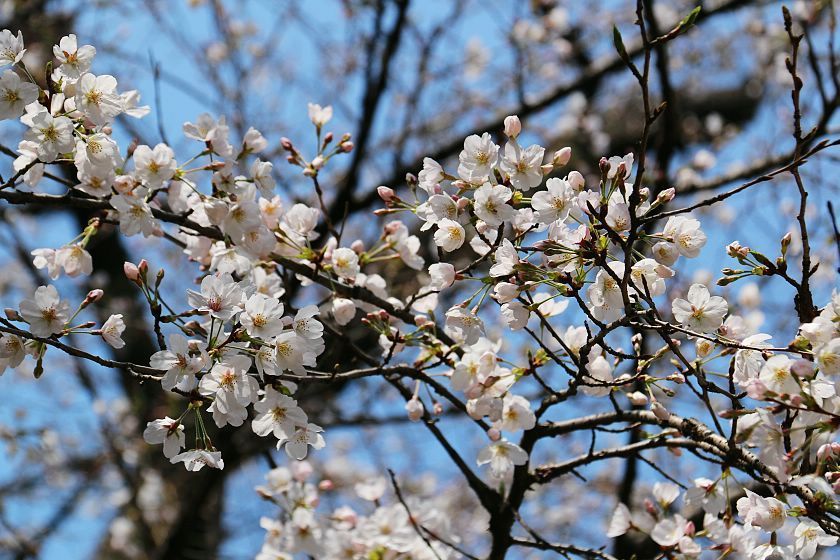 The third and final spot on my cherry blossom exploration of the capital today was at Chidorigafuchi, a picturesque area around a section of what used to be the moat of Edo Castle. Today the pathways in this area were busy as many a blossom chaser came to see what was on offer.
The blossoms here were still in the process of opening this morning, and were slightly behind those that I'd seen earlier at Ueno Park. If the warm, calm weather forecast holds true, it should be no longer than another few days before we start seeing some very nice displays here. Nightly illuminations are currently taking place here through April 7 from sunset until 22:00.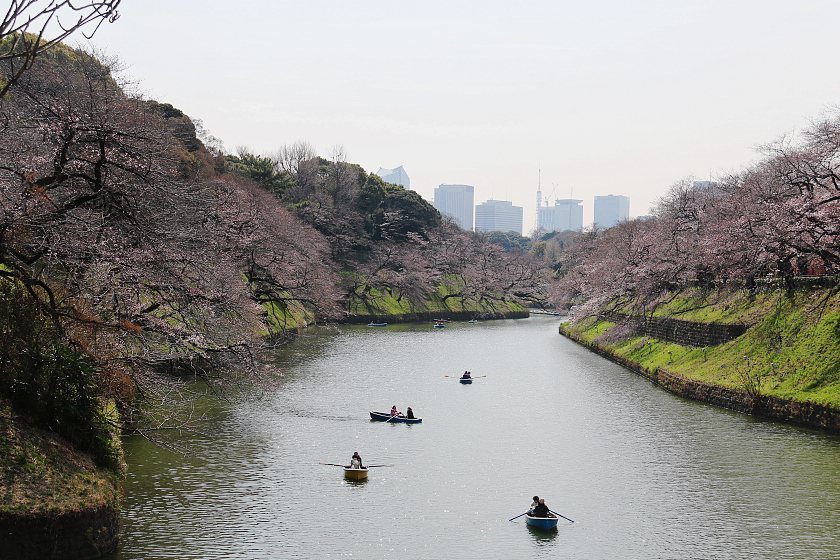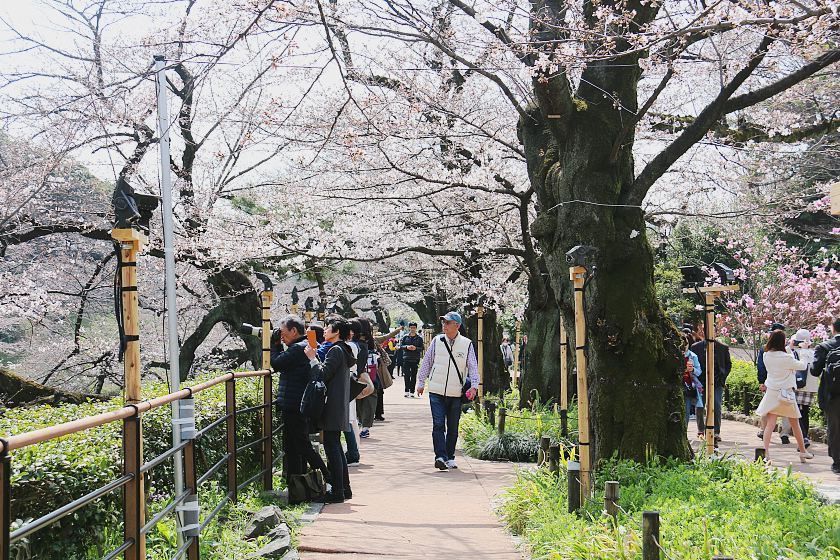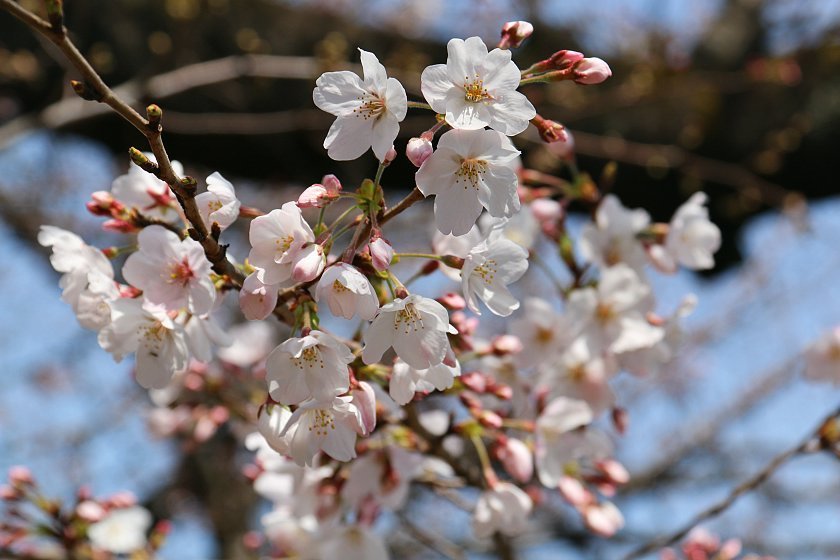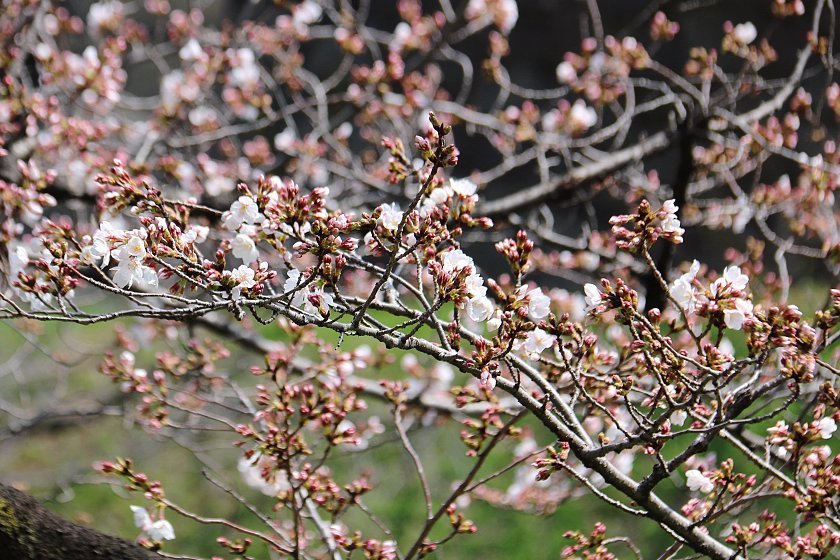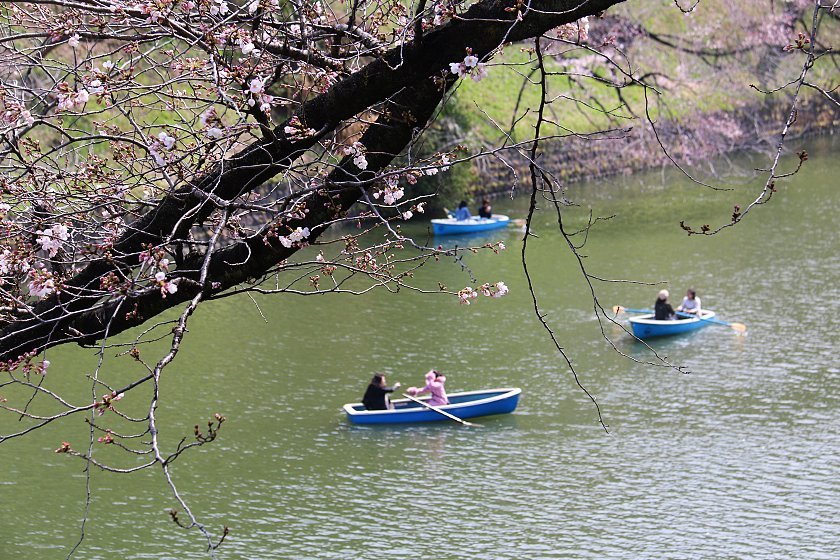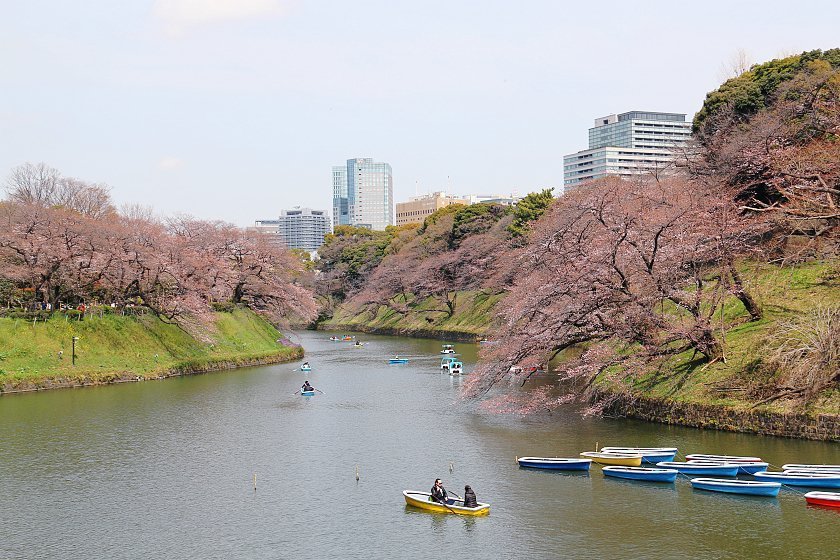 Questions? Ask in our forum.