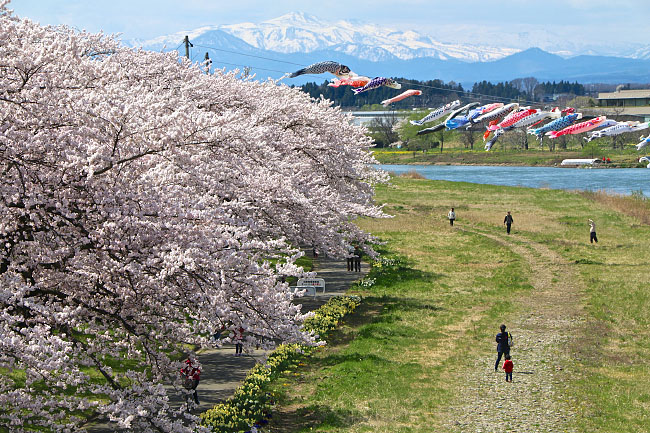 The cherry blossom season has arrived in northern Japan, and in certain spots around the northern Tohoku Region the cherry blossoms have even started reaching full bloom. While the season has come to an end in southern and western Japan, and is finishing up in higher elevations in the Kanto and Chubu regions, northern Tohoku will be at its best viewing in many places through the end of the month, and even into May in Hokkaido.
For the latest blossom timing estimates, check out our 2016 cherry blossom forecast.
Following the "sakura front" north, I made my way today to northern Tohoku to visit Kitakami in Iwate Prefecture. Located about a three-hour bullet train (shinkansen) ride away from Tokyo, Kitakami is considered one of the three best cherry blossom spots in the Tohoku Region (alongside Hirosaki Castle and Kakunodate) thanks to the more than 10,000 cherry trees that line the Kitakami River in the city's Tenshochi Park.
Today, almost all of those many trees were in full bloom, making for beautiful views around the long tree-lined paths that parallel the river. The blossoms here just reached their peak a couple days ago, and their petals were thankfully still sturdy enough to resist the strong winds today. Barring another bout of strong wind or rain later in the week, the blossoms should stay at the best viewing through the weekend.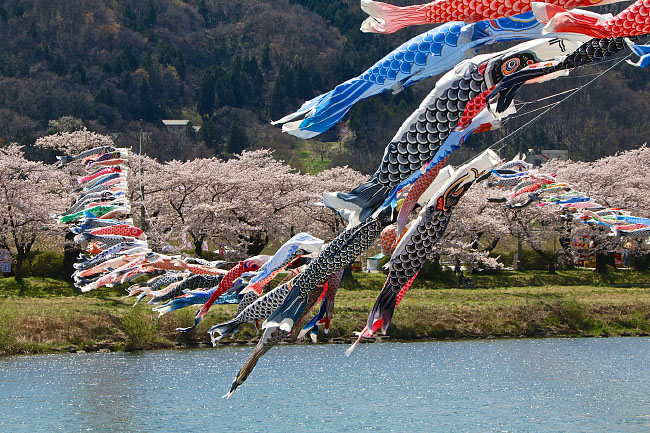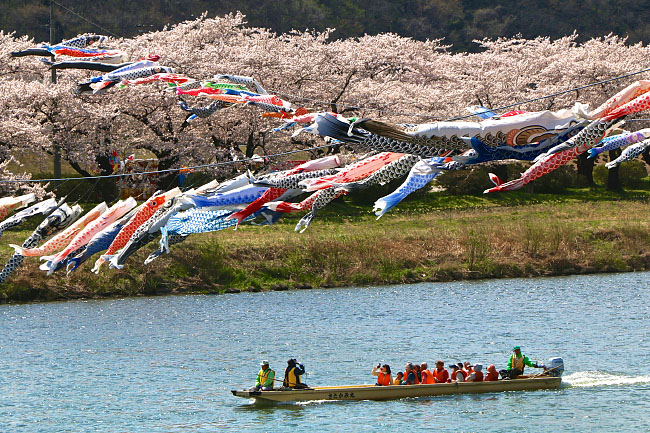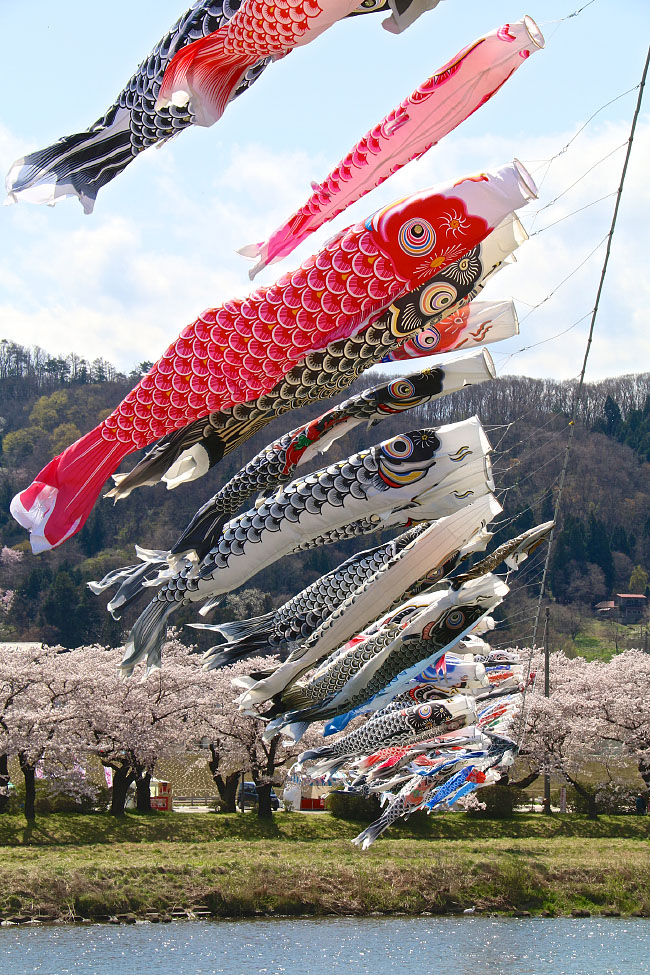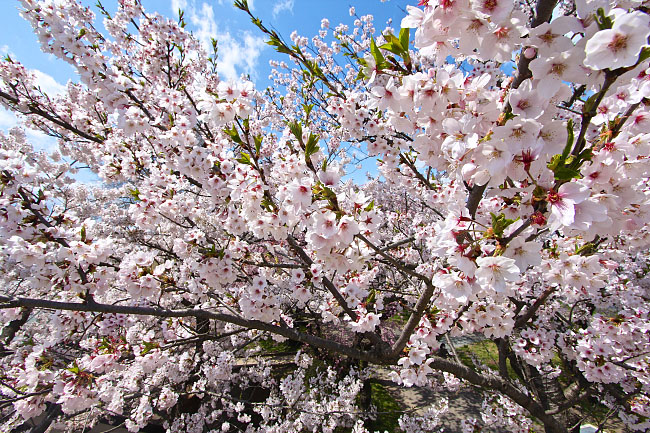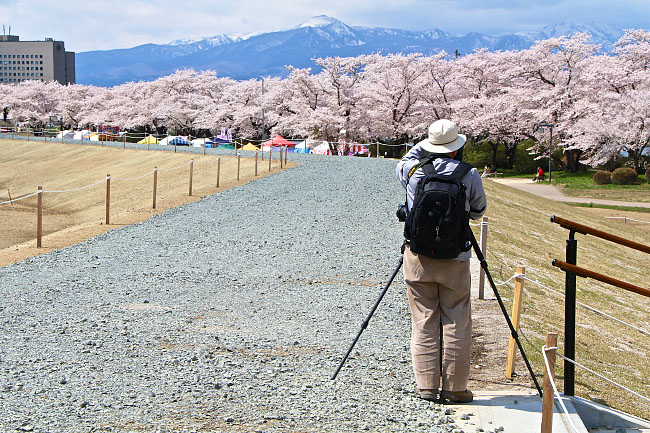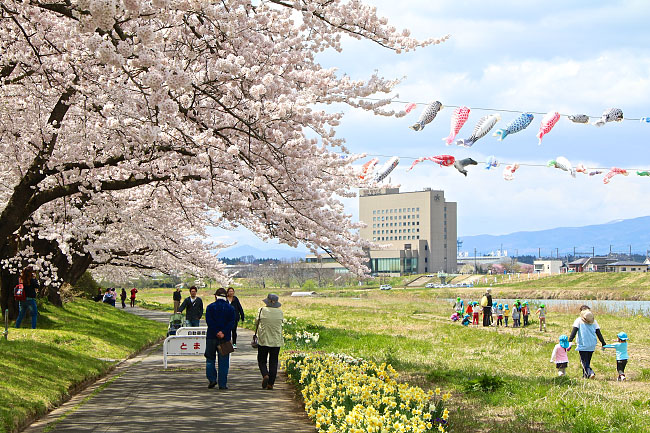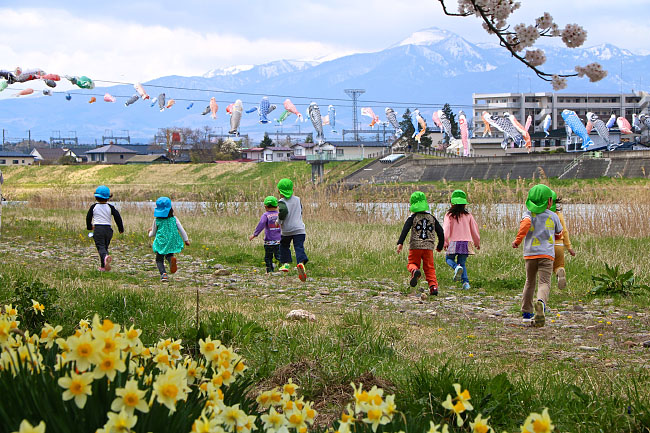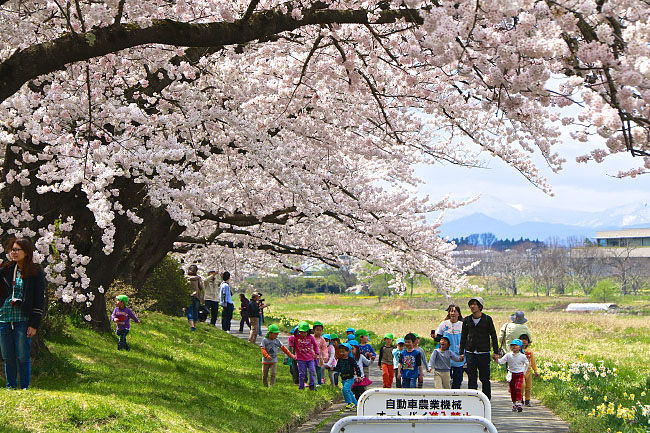 To add to the atmosphere, the park spruces up its trappings with colorful carp streamers strung across the river, festival food stalls, a horse-drawn carriage, and even river sightseeing cruise boats and river ferries. Thanks to its propinquity to the Kitakami Station, Tenshochi Park can be reached in an easy 15-minute walk east from the station. A ferry boat also carries visitors across the river to the park for 350 yen during the season as long as the water and wind levels are safe.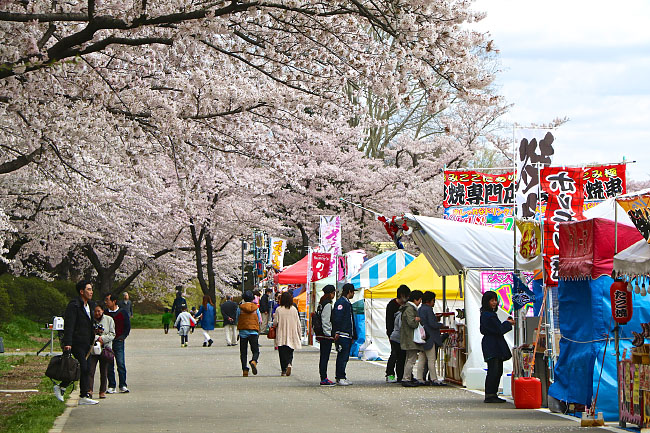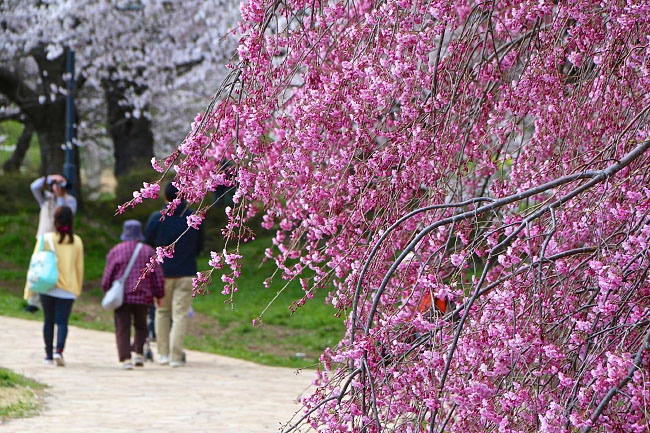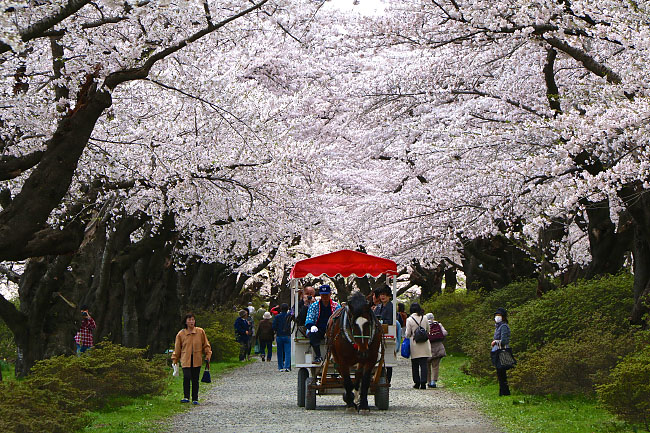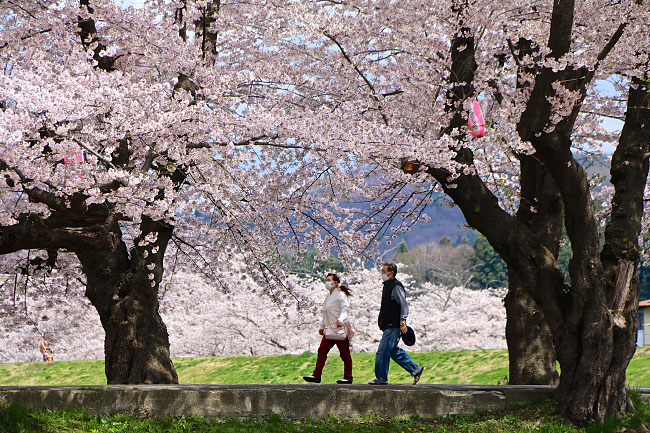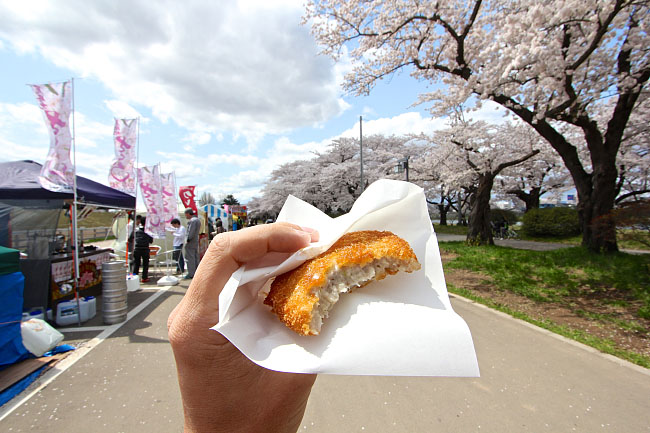 Questions? Ask in our forum.