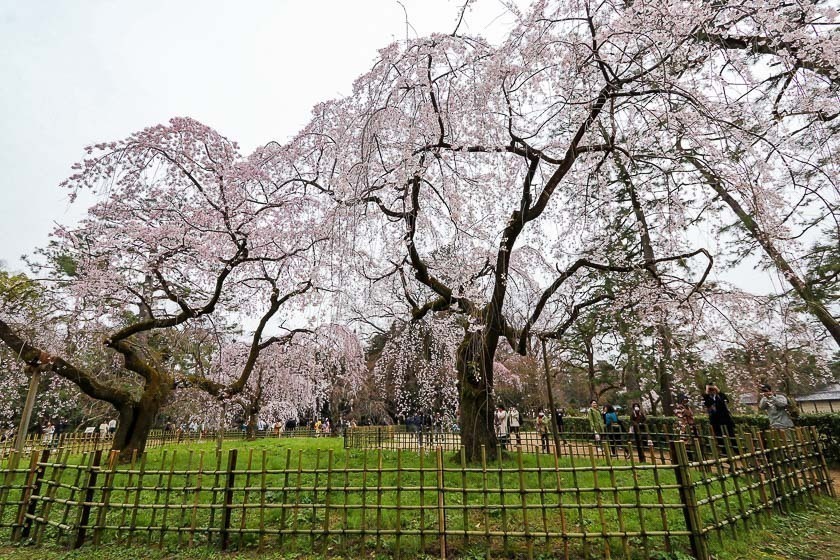 Today, I headed to Kyoto for our first cherry blossom report from the Kansai Region. While the start to the cherry blossom season in Tokyo was officially reported on March 21, Kyoto and Osaka have not reported the opening of their first blossoms (kaika) yet. Judging from the state of the cherry trees I saw in Kyoto today, it looks like it will be a couple more days before the season kicks off in the old capital.
Sam was in Tokyo today and reported that the blossoms are opening, and that the best viewing is expected to start later this week. Elsewhere in the country, Wakayama was the first city in the Kansai Region to report the opening of their first blossoms, and almost all the cities in Kyushu have reported kaika as well, except for Kumamoto.
I started my day in Arashiyama where I found no open blossoms. Cherry trees can be found not far from the Hankyu Arashiyama Station as well as in the area around the Togetsukyo Bridge. The flowers were still in tight buds when I visited this morning and looks like it will still be a few more days before they open.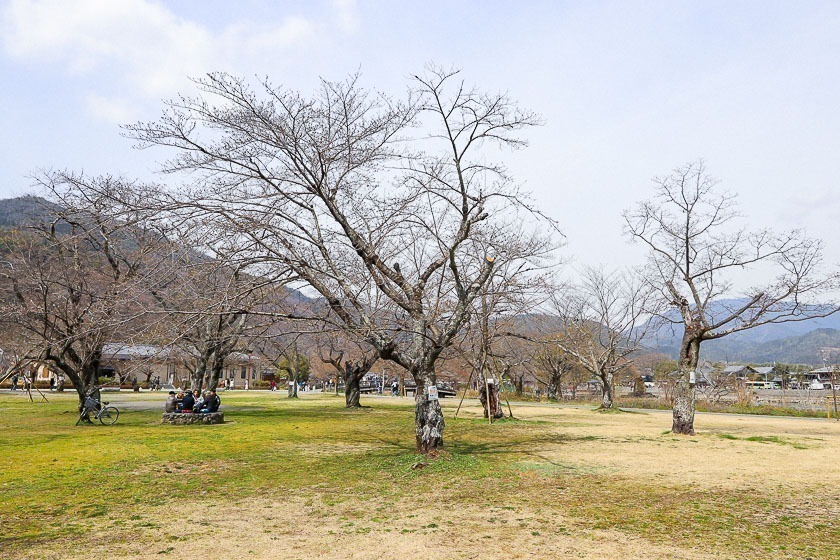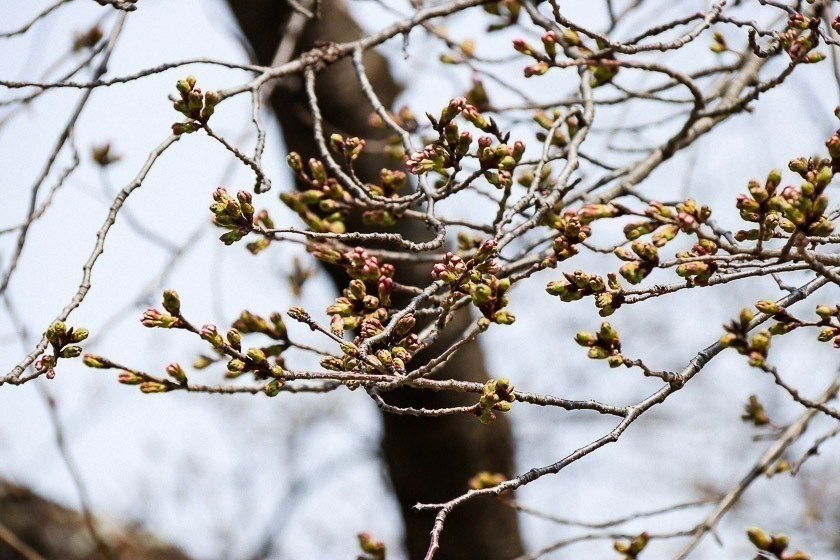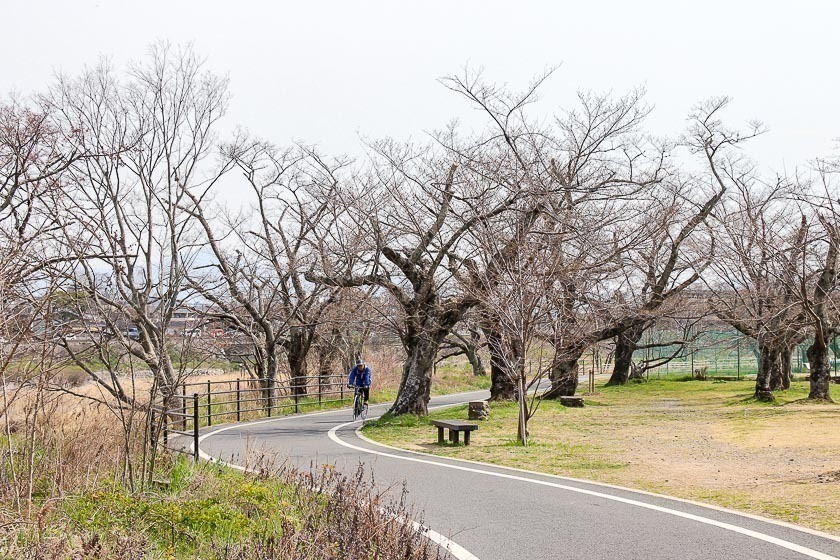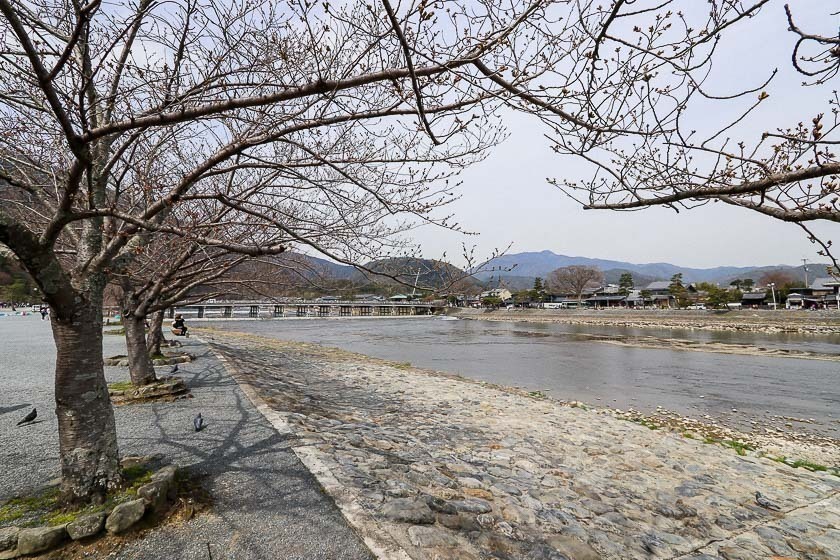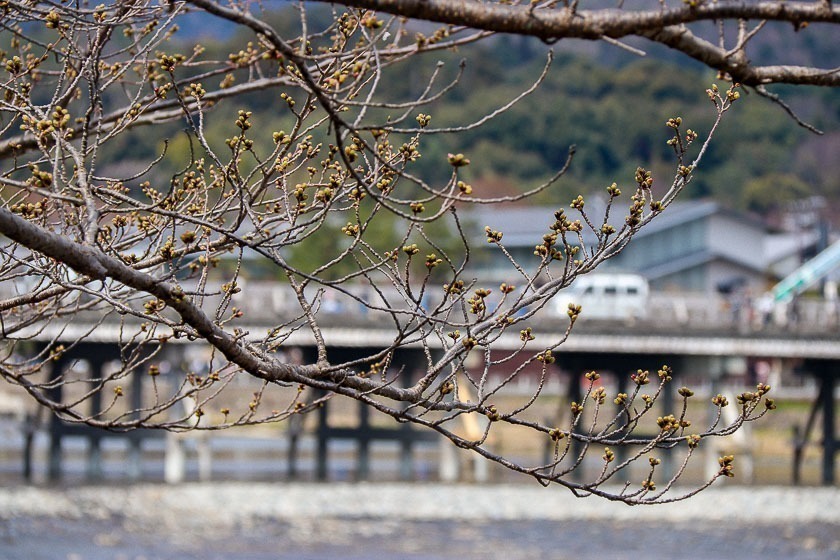 My second stop for the day was the Kyoto Imperial Park. There is a grove of weeping cherry trees in the northwestern end of the park, and I am pleased to report that the cherry trees there were approaching their peak. I expect the best viewing of the cherry blossoms at the Kyoto Imperial Park to continue through the coming weekend and into next week. For those who are planning to combine a sakura viewing trip together with a visit to the Kyoto Imperial Palace at the park, note that entry into the palace complex is currently closed to the public until March 27, 2019.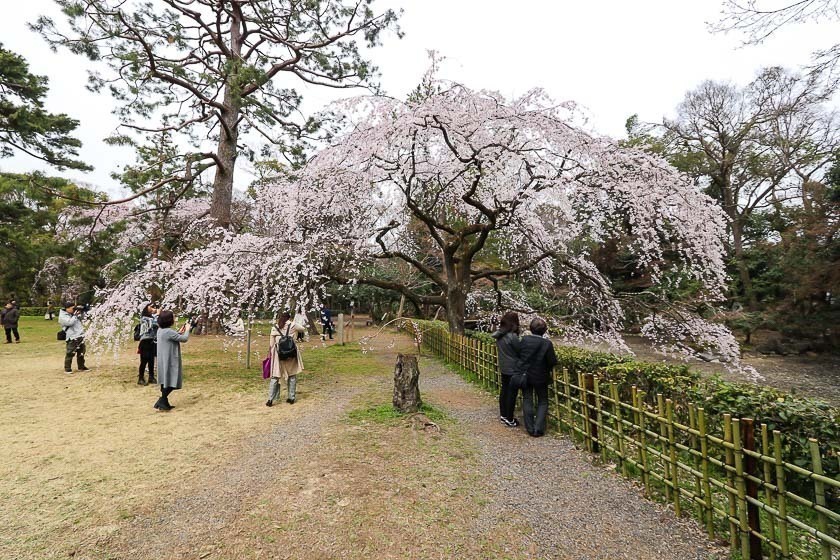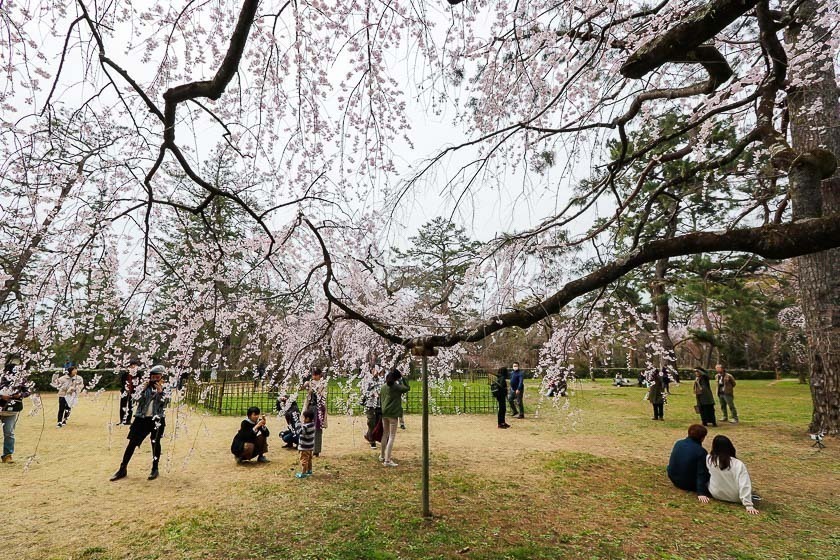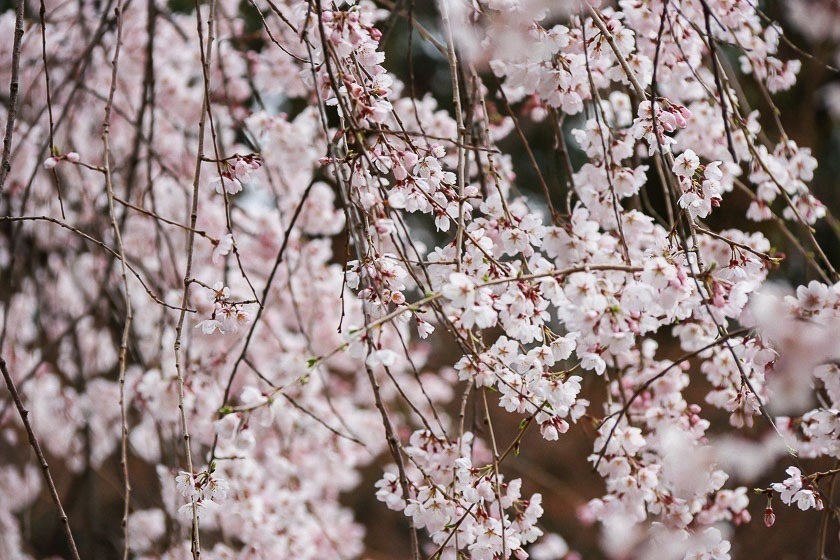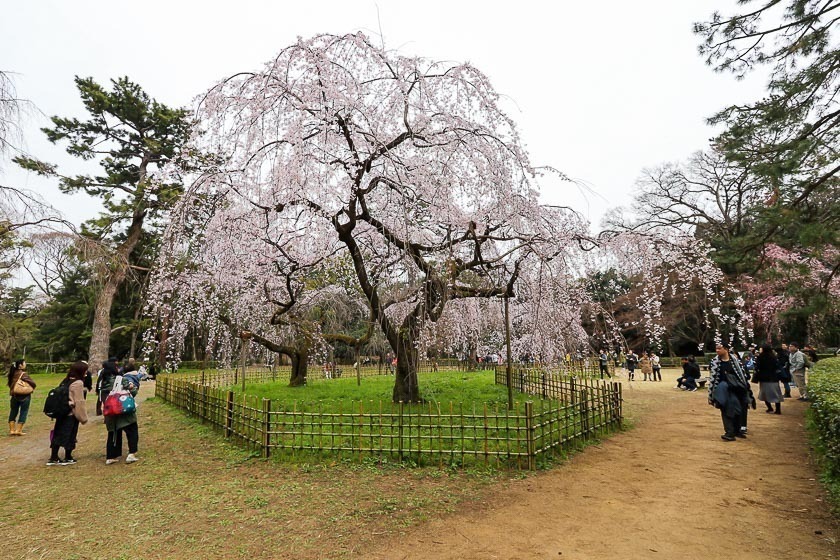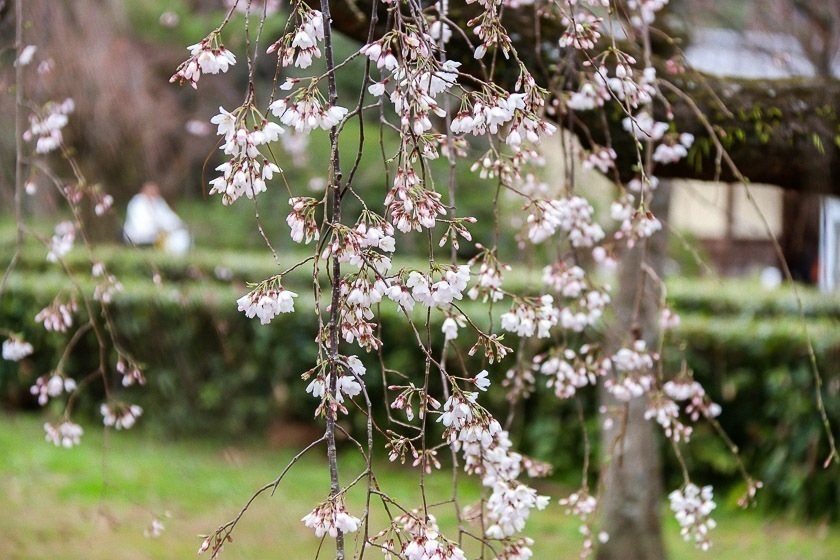 My final stop for the day was Maruyama Park, a popular cherry blossom spot in Kyoto. There were almost no open cherry blossoms at the park when I was there today, and it looks like a couple more days of warmer temperatures are needed before the flowers open. The festival food and game stores were getting ready for the coming flower season, and I saw some people enjoying their picnic under the cherry trees despite the lack of open blossoms.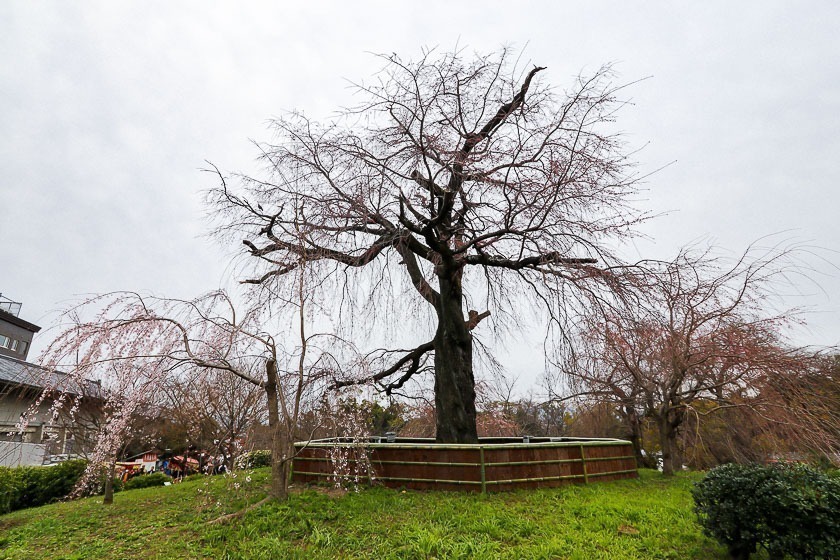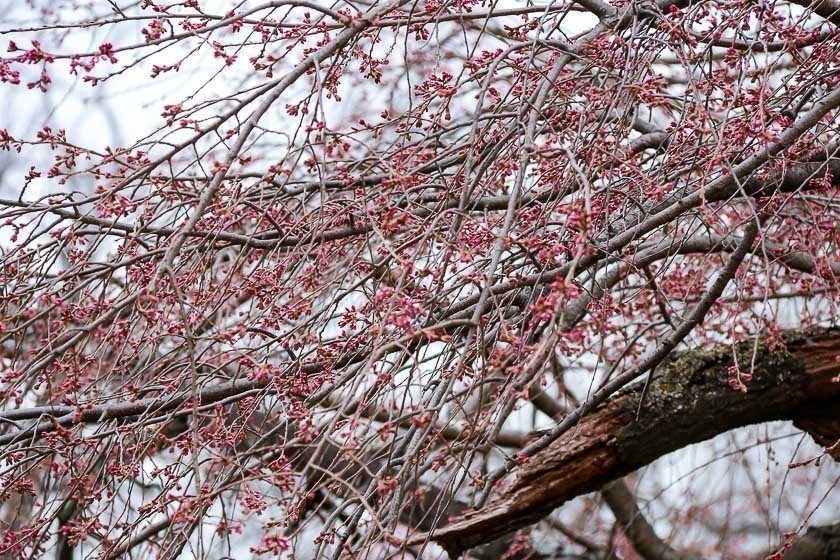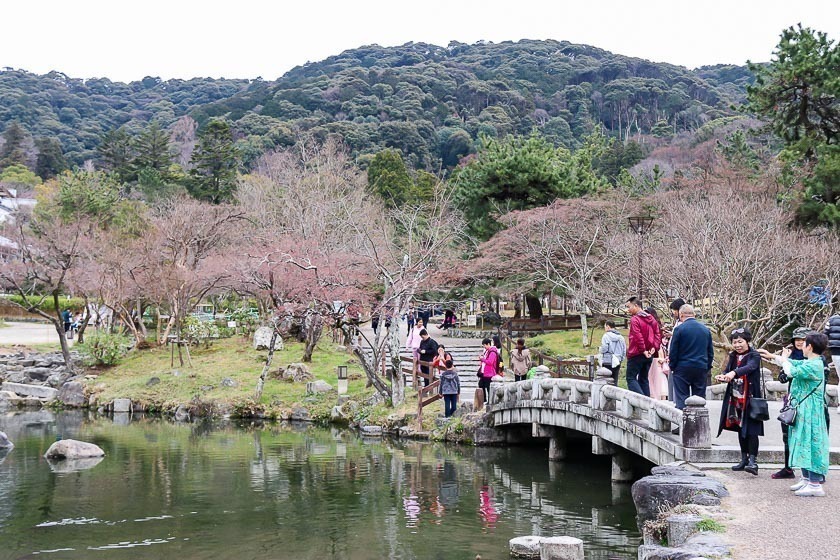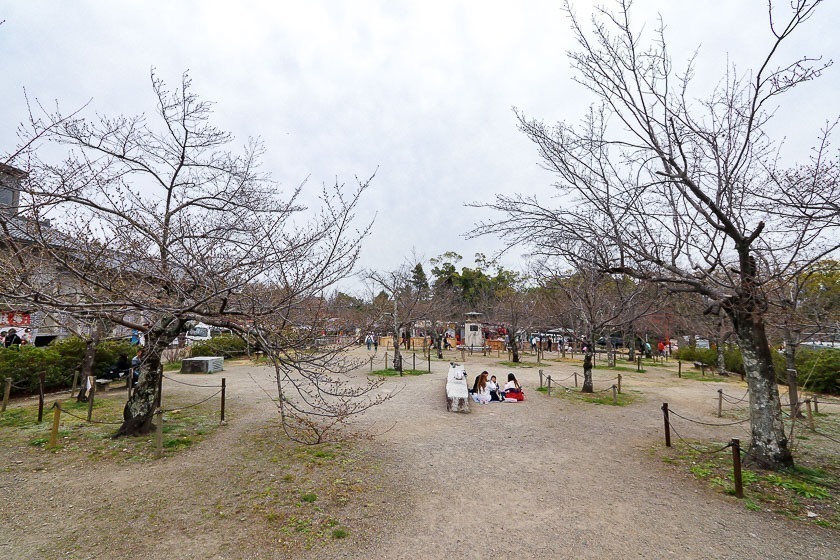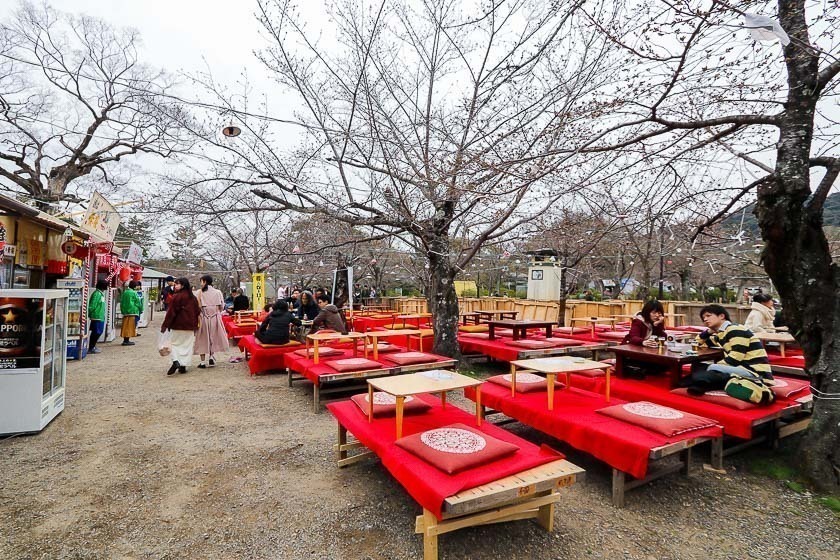 Questions? Ask in our forum.