Kyoto: Petals Starting To Fall
The last week of March saw many cities from Kyushu to Kanto at their best viewing period. Yesterday and today are likely to be the last weekend to see the cherry blossoms at their best in those places. Good weather is forecast for the next few days, but the petals are starting to fall on their own and in the slightest of winds. It looks like the cherry blossom season is starting to end in most places that are at their best viewing period. As the sakura front line moves towards the north, cities like Fukushima and Sendai reported the opening of their first blossoms on March 29 and 30 respectively, over a week earlier compared to the average year.
Today, I headed to Kyoto to see how the blossoms are doing and I found most of the cherry trees to be losing their petals. For those who are in the city now, I expect the next few days to be the last chance to see the remaining cherry blossoms and foresee the main sakura season to be over by the end the coming week.
Daigoji Temple is a UNESCO World Heritage Site and has three main sections on its spacious temple grounds. The temple is a popular site in the spring as there are a large number of cherry trees located on the temple grounds. Today, I found the petals of the weeping cherry trees to be falling rapidly and while they will still be attractive to see over the next few days, I do not expect them to last till the coming weekend. The mainstream Somei Yoshino trees also had their petals falling but not in as large numbers.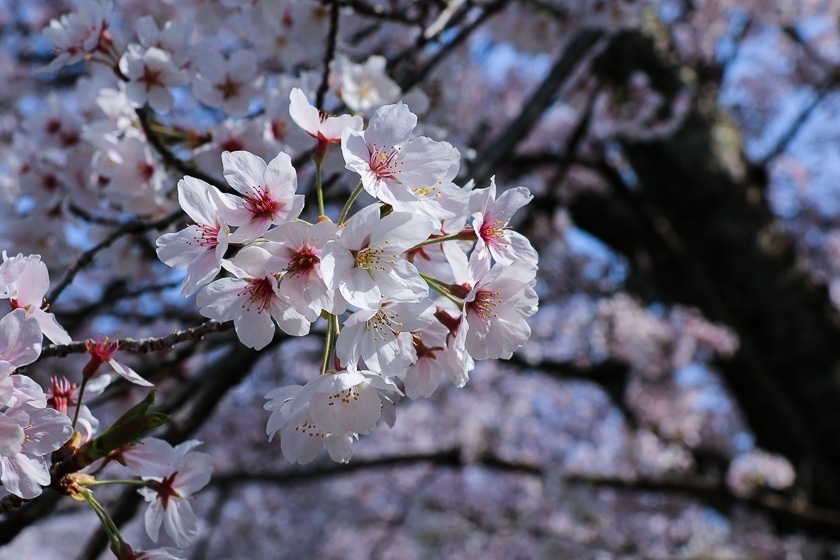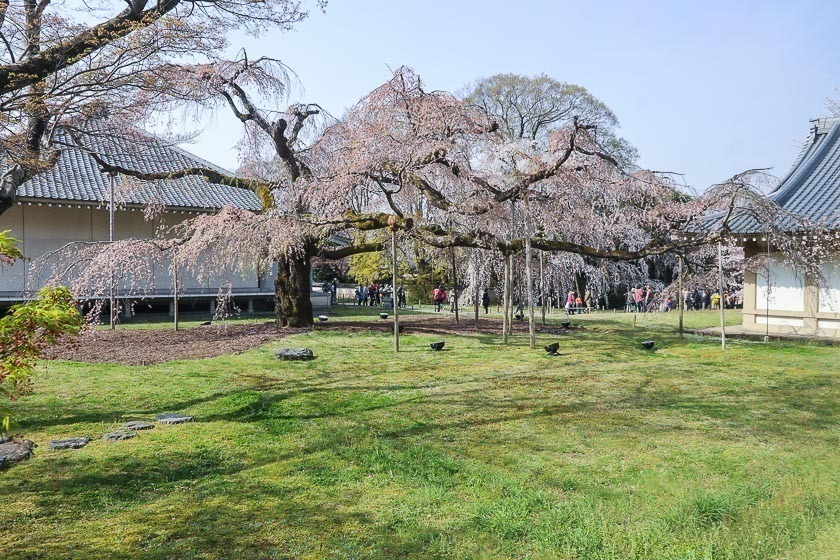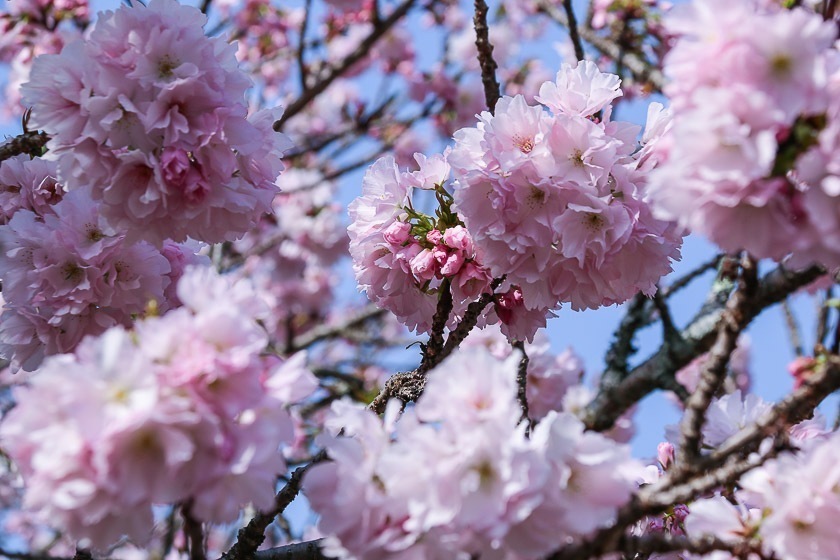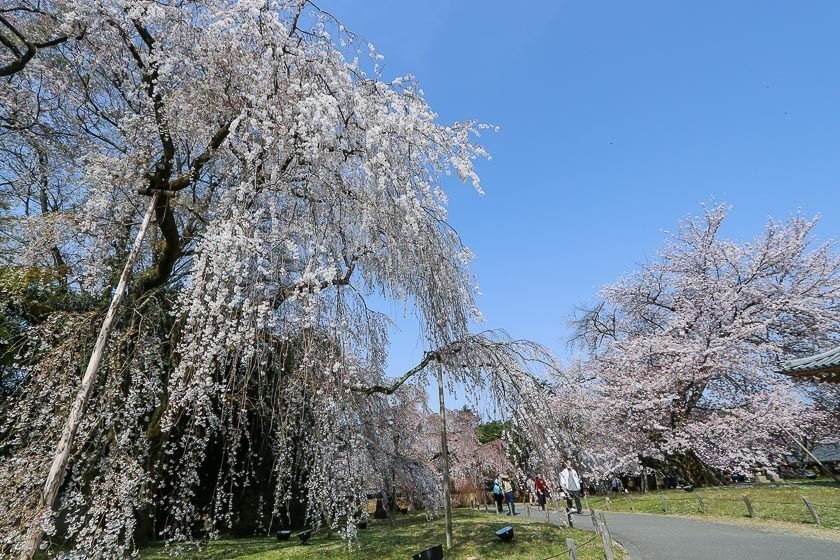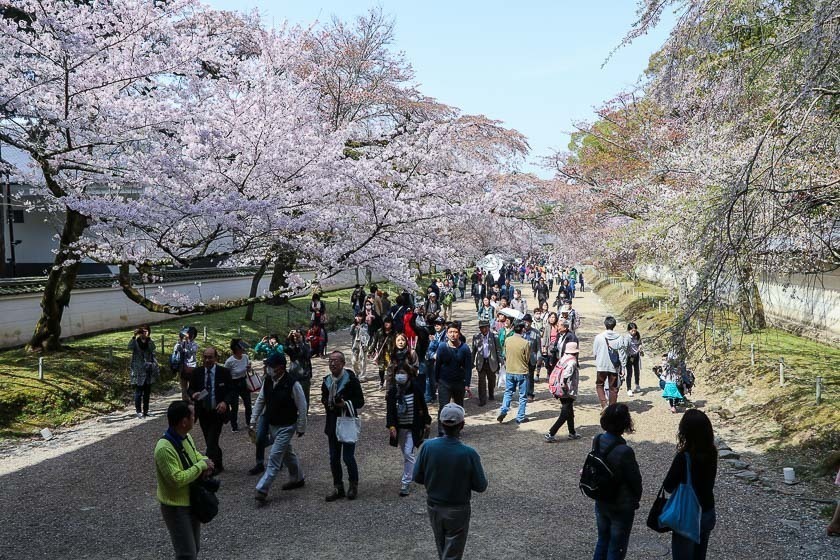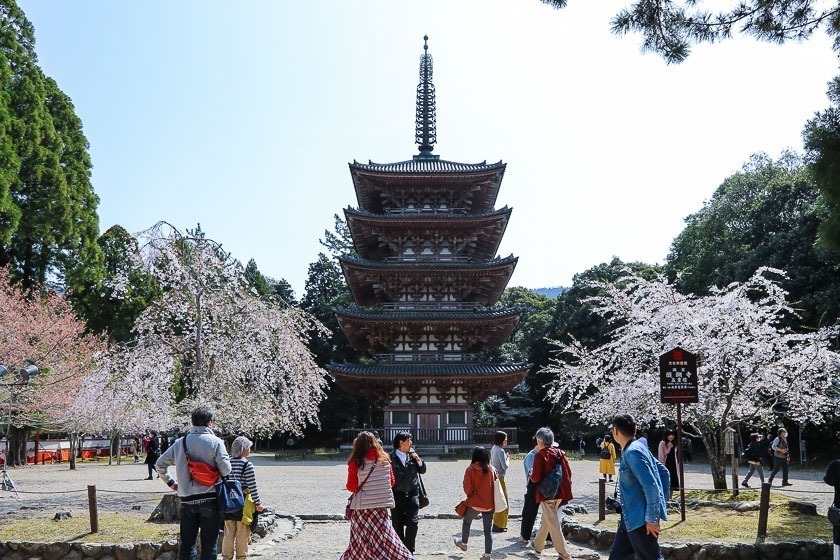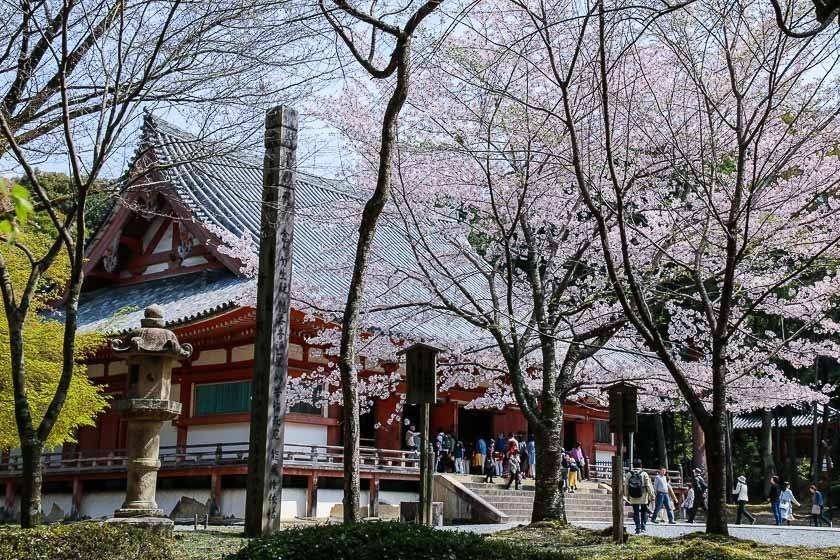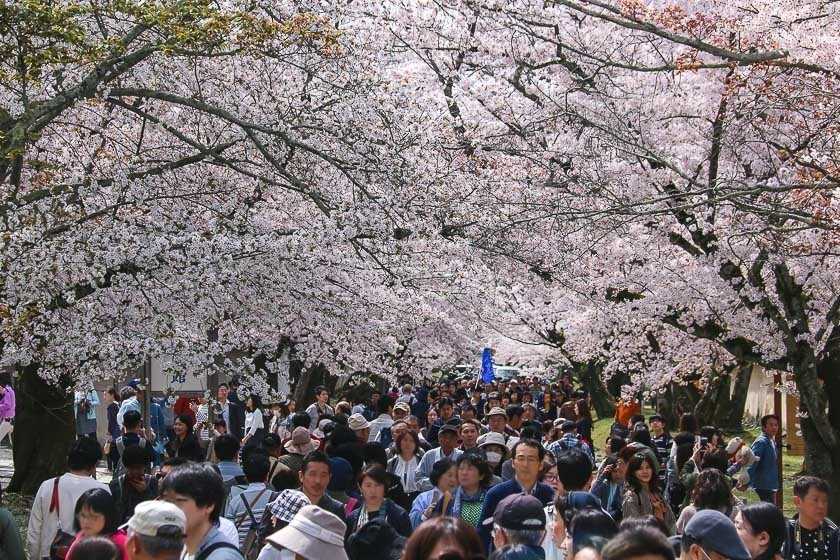 The cherry trees in Chionin are also losing their petals rapidly. The weeping cherry trees are likely to remain attractive for the next day or two, while the cherry trees near the massive Sanmon Gate will still look good for a few days more.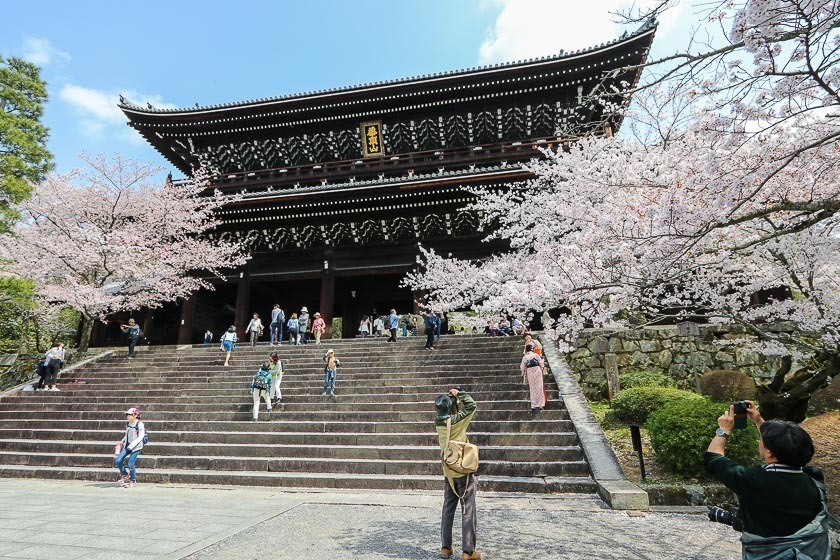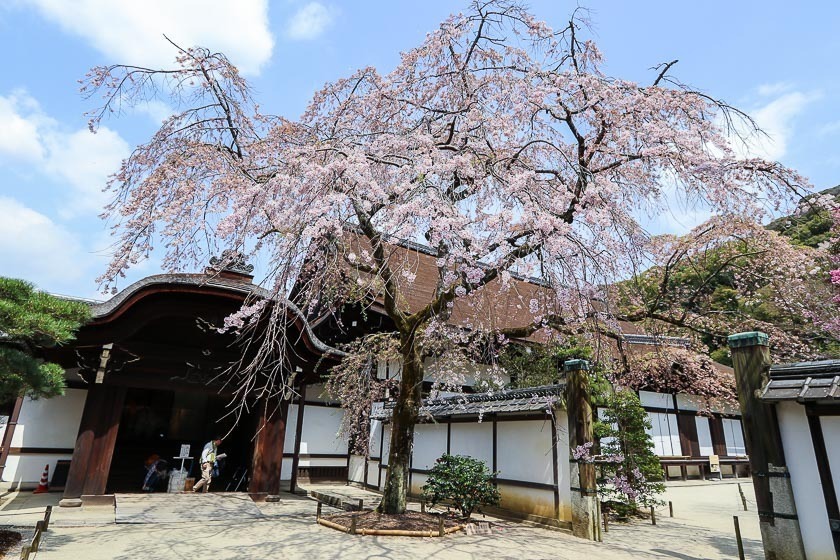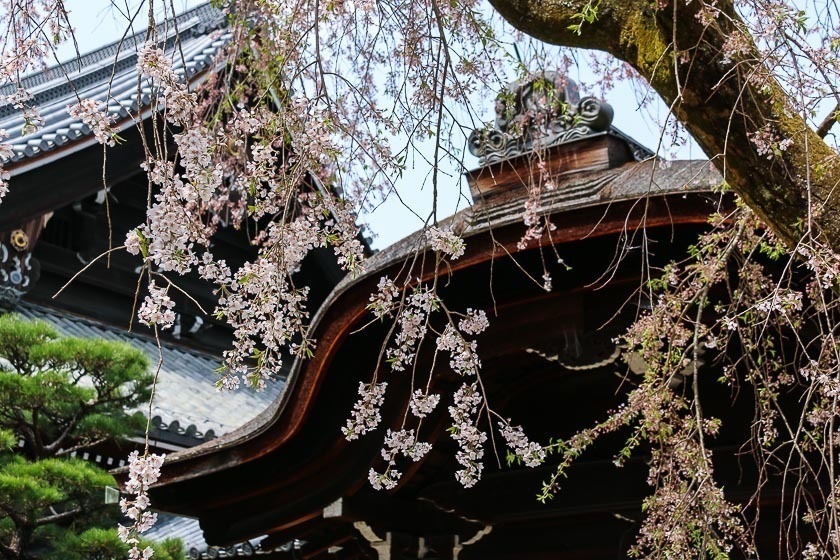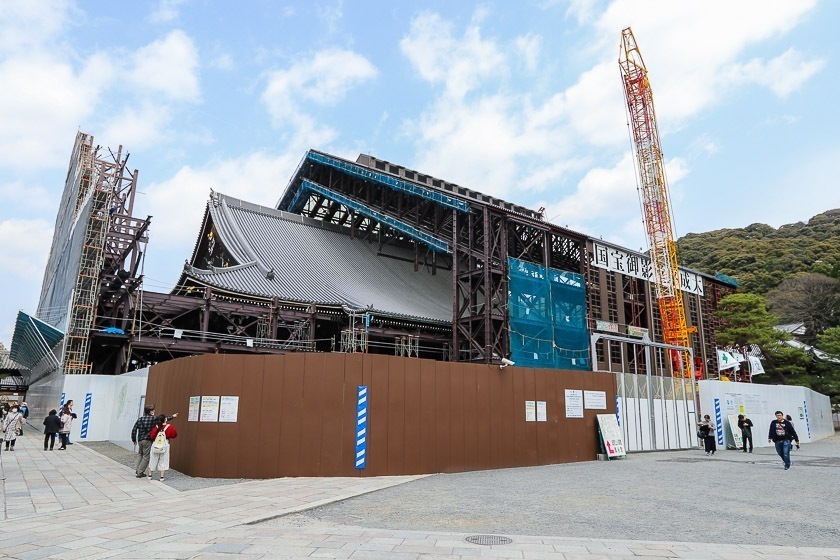 The Keage Incline and nearby Okazaki Canal are a two of popular cherry blossom spots in Kyoto. Hundreds of cherry trees line the path between the two places and today, the petals have started falling. I expect the flowers to remain attractive for the next few days and start looking patchy and bald towards the end of the week. The cherry trees along Okazaki Canal will be illuminated until April 10.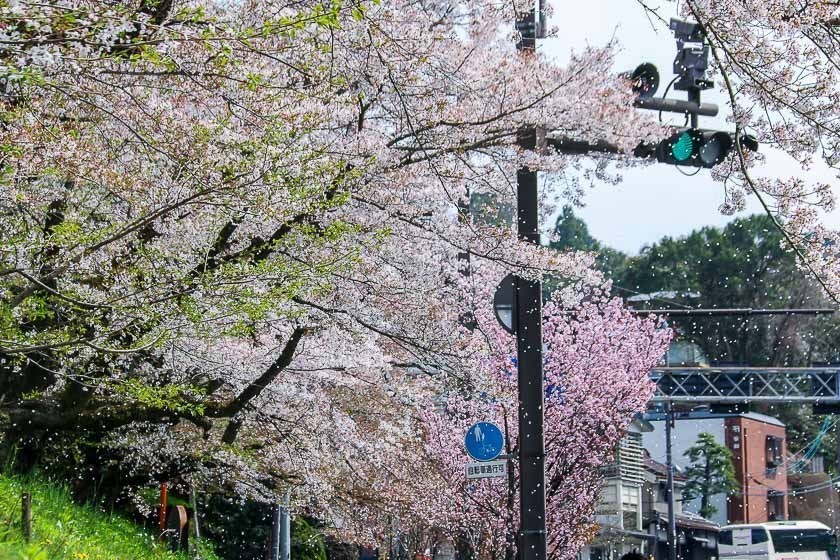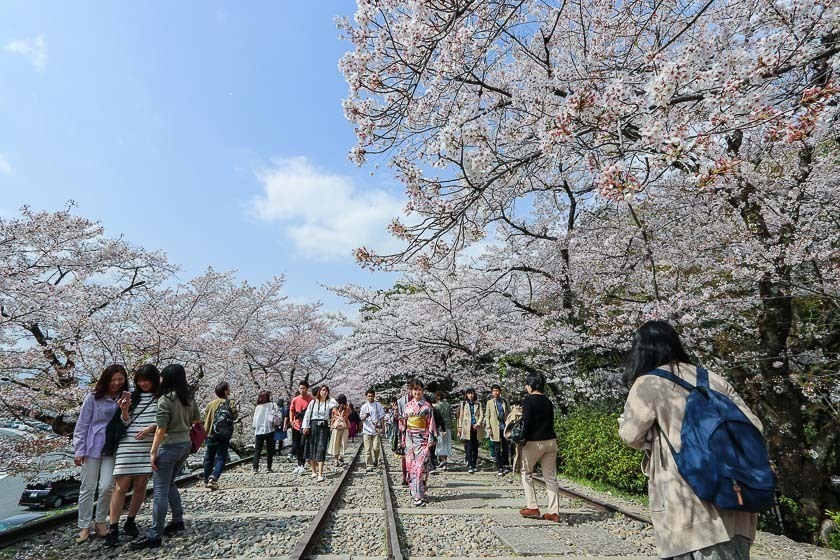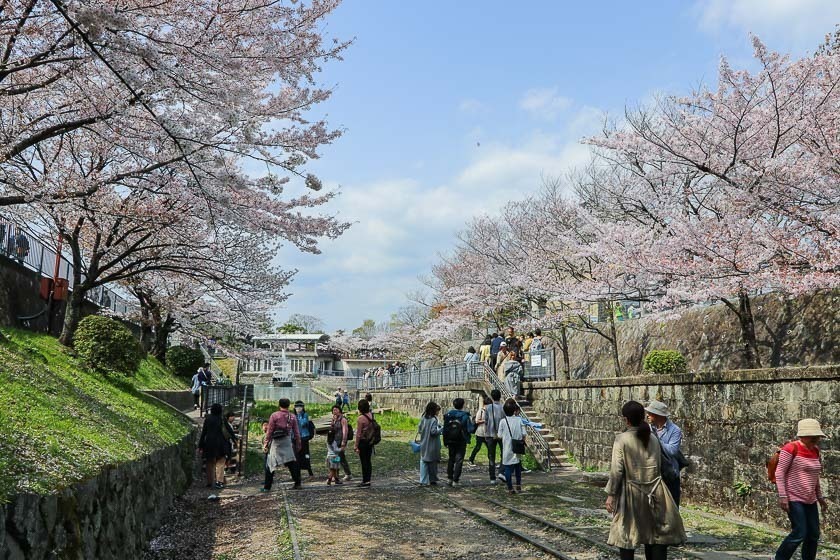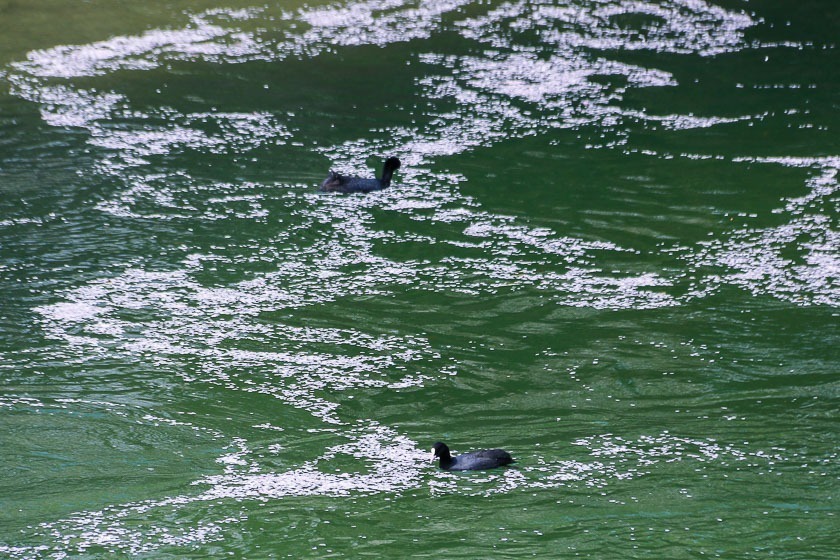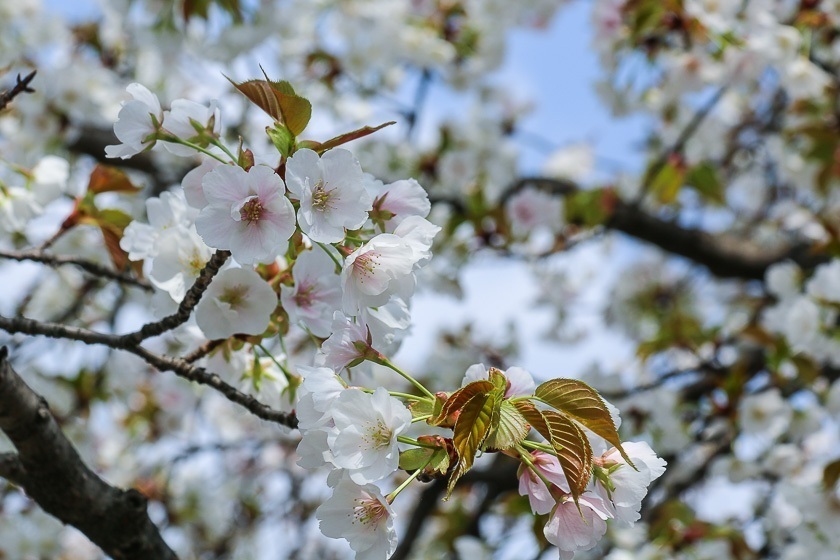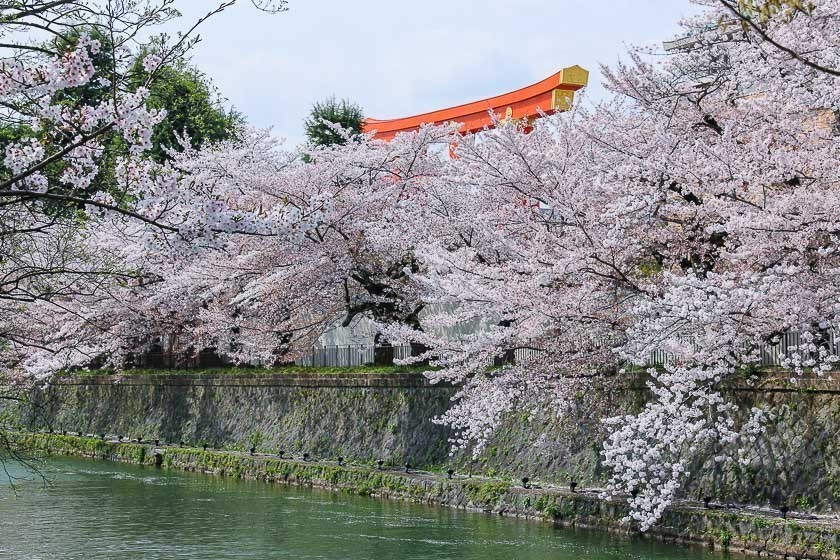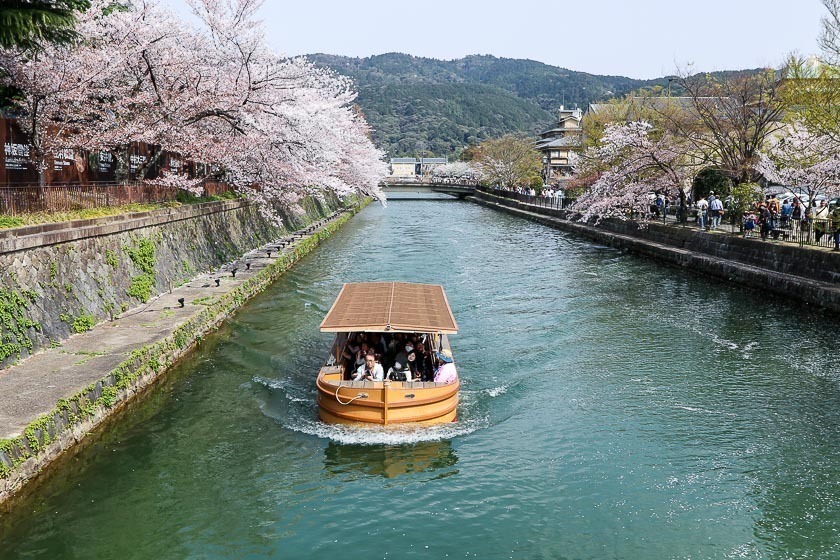 The garden behind the main building at Heian Shrine is where many weeping cherry trees can be found. Today I found the flowers here to be at full bloom and should remain at their best for the next few days.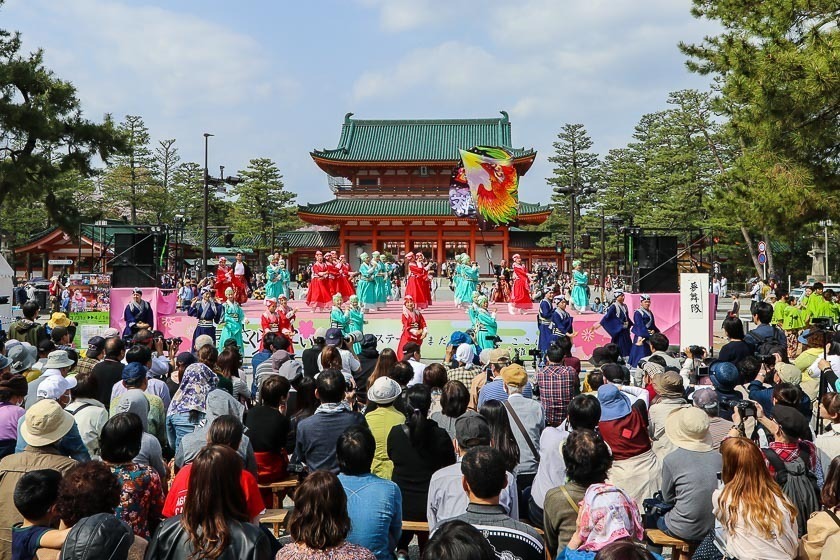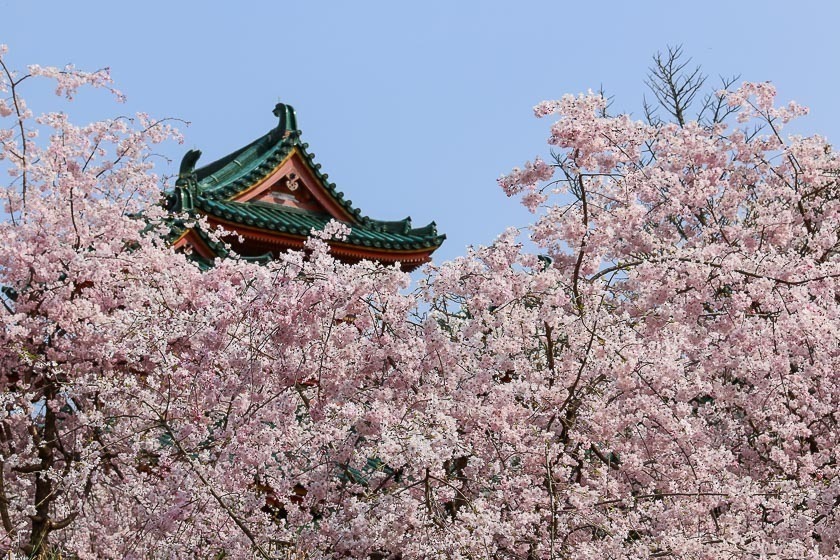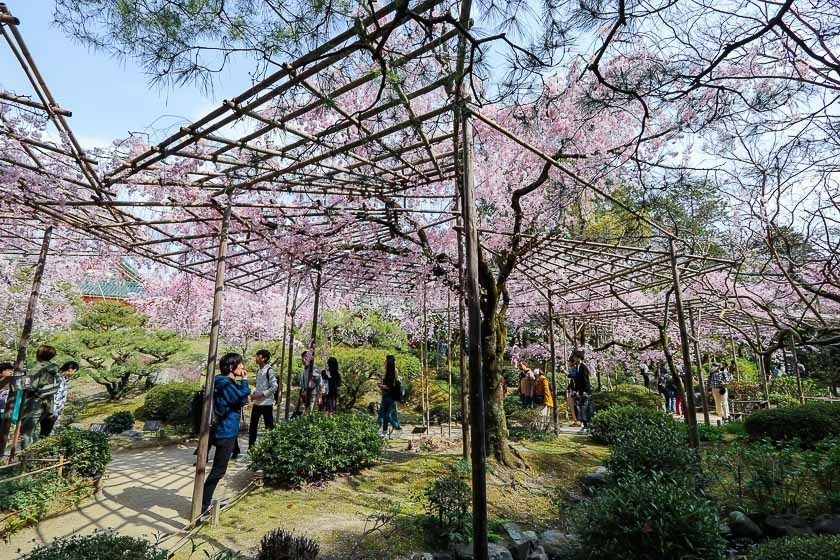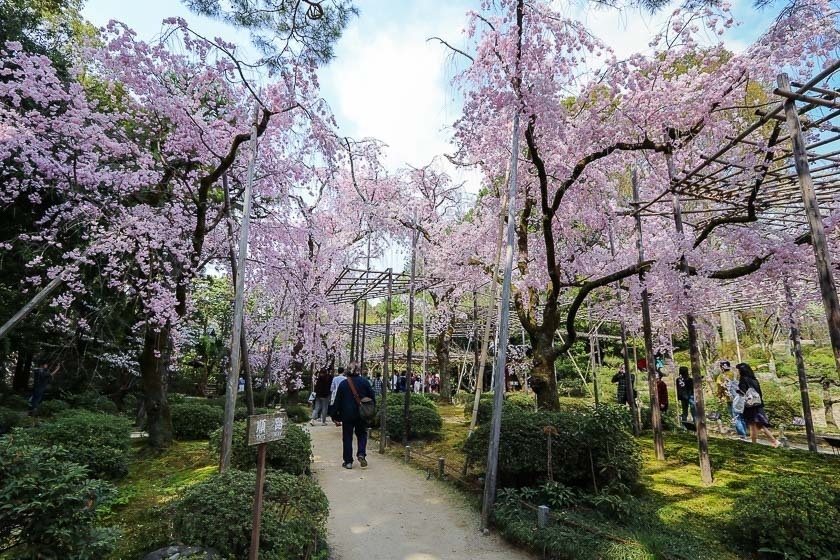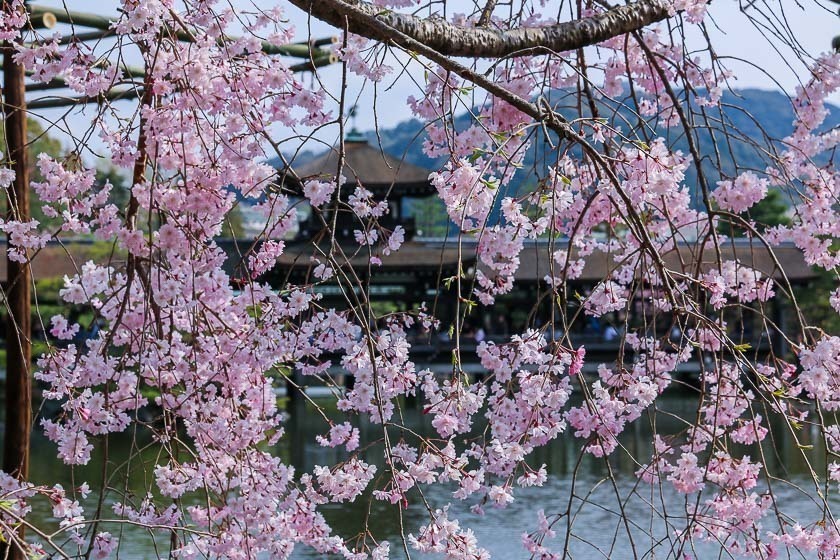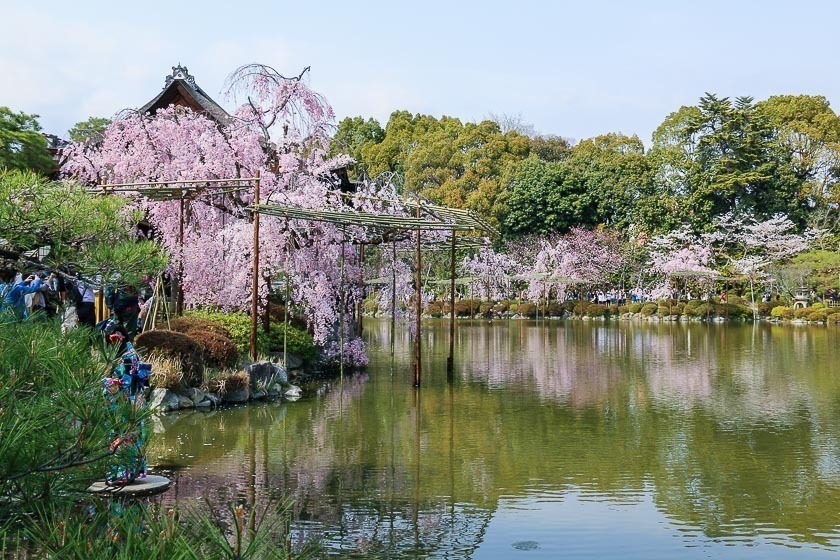 Questions? Ask in our forum.