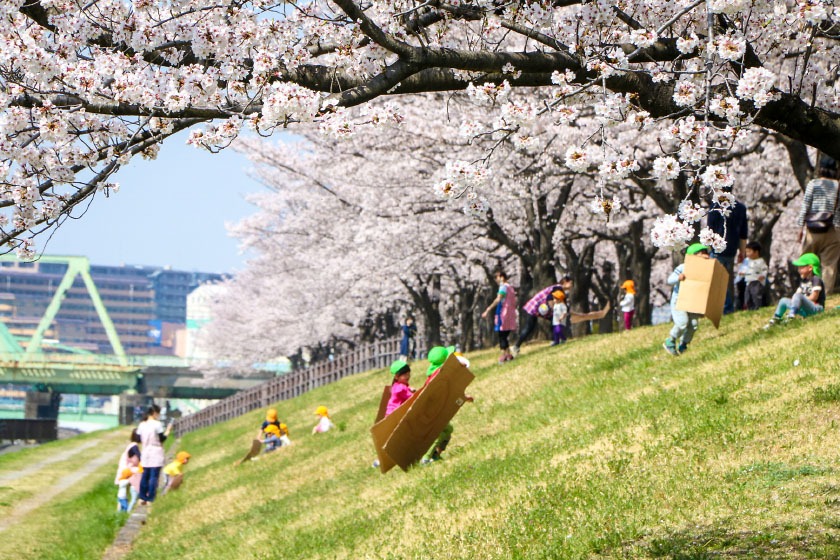 It's full bloom and sunshine this week as the cherry blossom season is now in full swing. After nearly a month of warm temperatures, blossoms all over the country have bloomed nearly a week earlier than on average, and are expected to open earlier than most years in northern Japan soon.
In western Japan, cities from Fukuoka to Hiroshima to Kyoto are now at their best viewing and are likely to stay that way through the weekend in most places thanks to clear, warm forecasts.
The rapid pace, though, also means an early finish. Many spots in full bloom this week are expected to see their petals falling as early as this weekend. So be sure to get out and see the blossoms while they're still there!
After reporting from some of the best cherry blossom spots in Tokyo on Monday, I returned to the capital today to venture a little off the beaten path and explore some of the city's less-known blossom viewing spots.
Before setting out for less-traveled paths, I started my day at one of Tokyo's most popular blossom viewing spots, Ueno Park. Thousands flock to this park very day during the sakura (cherry blossom) season to enjoy the blossoms and enjoy some hanami picnicking under the trees.
Today I found the blossoms here well into full bloom and looking bright and fluffy. Compared to my list visit here on Monday, the state of the blossoms had progressed quite a bit, so much so that petals had already started falling from some trees. While I expect the viewing to be good through the weekend, I don't expect they'll last much longer than that at this pace.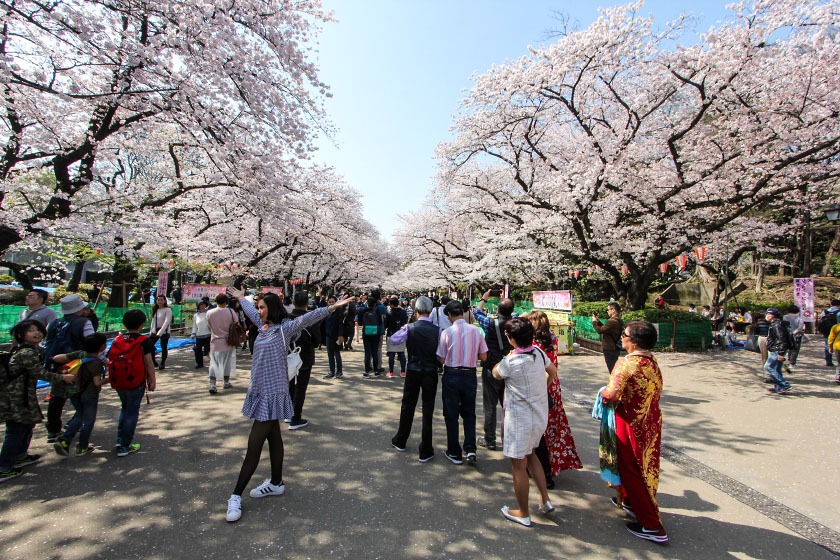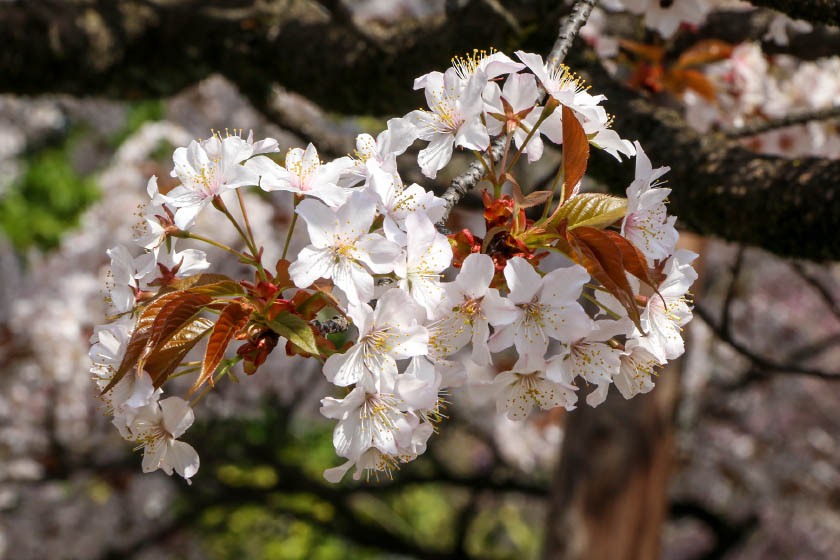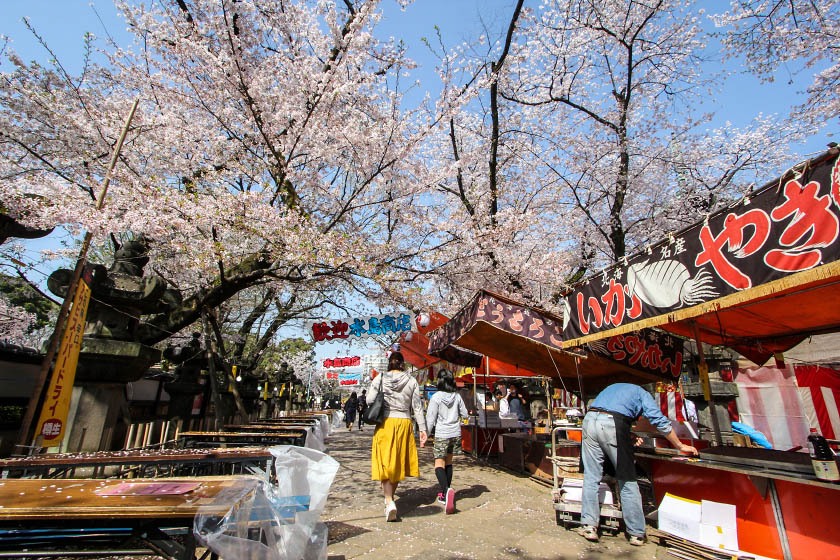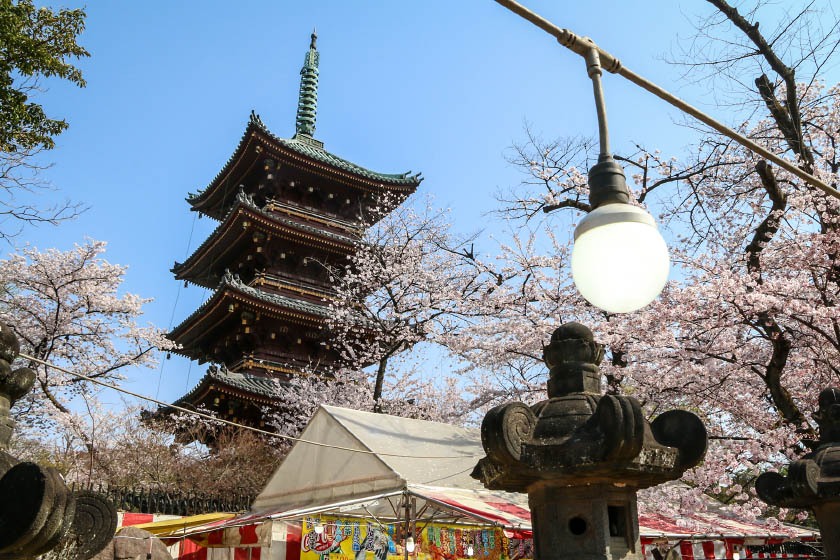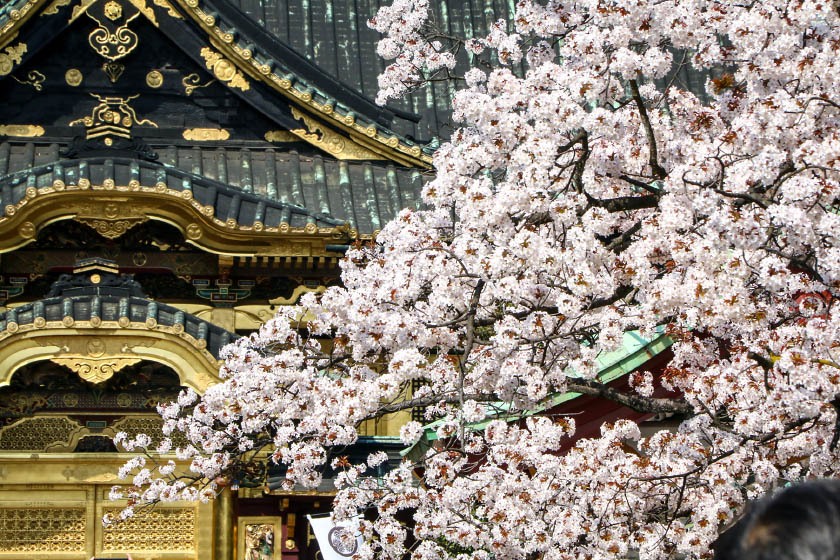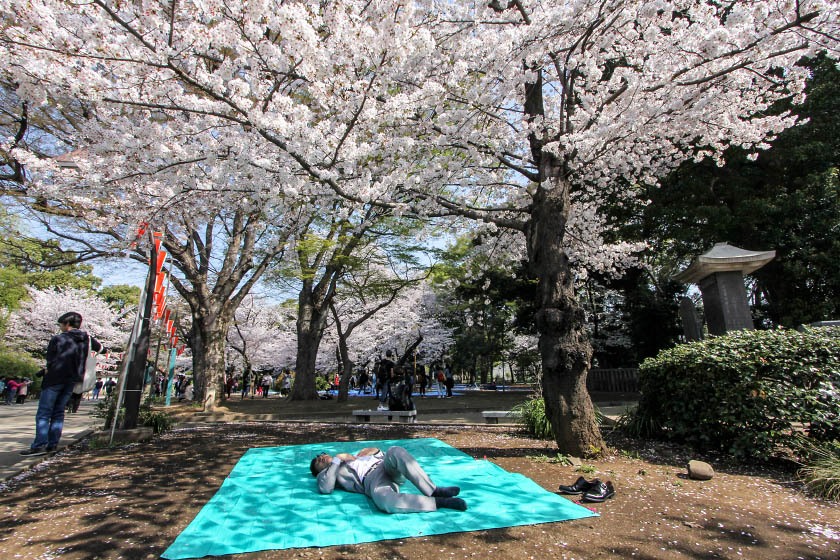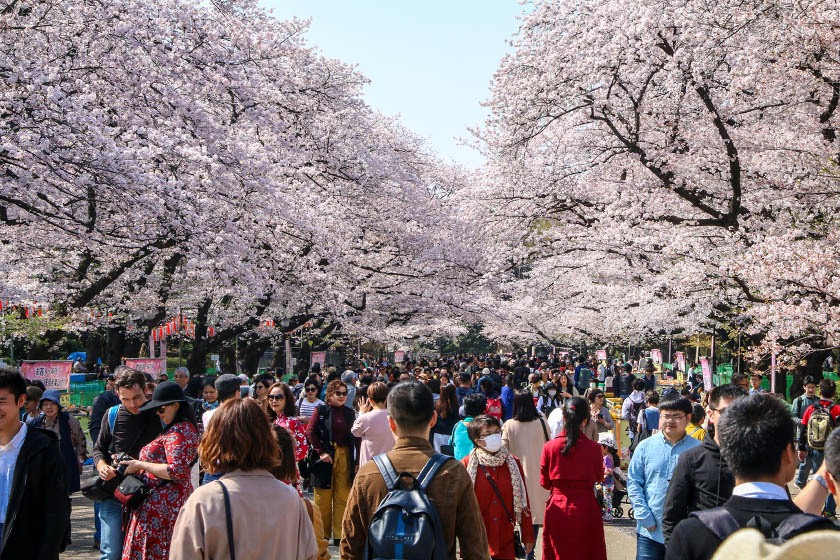 From Ueno Station, I next hopped on a northbound train to Akabane Station. From there, a 15-minute walk brought me to my next destination for the day: Akabane Sakuratsutsumi Park.
Akabane Sakuratsutsumi is a thin peninsula wedged between the Sumida and Arakawa Rivers. Running the length of the peninsula is a long park covered in cherry trees that today were at full bloom.
Being off most tourists' radars, the park was very pleasantly uncrowded and had gorgeous views of the rivers and cityscapes beyond. The atmosphere was wonderfully refreshing and felt worlds away from the bustle of Ueno.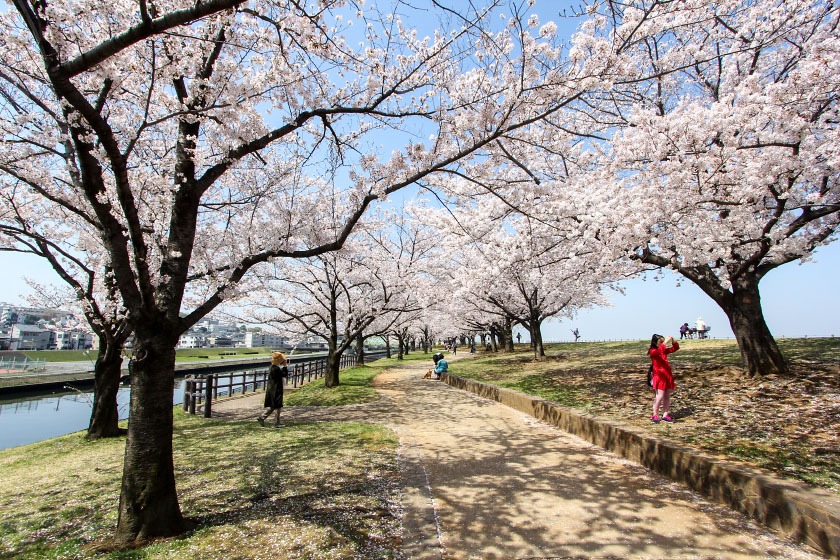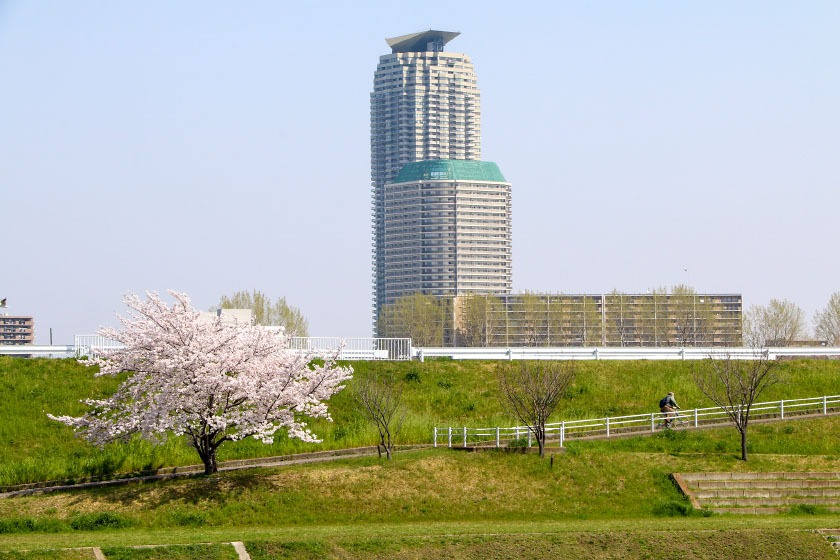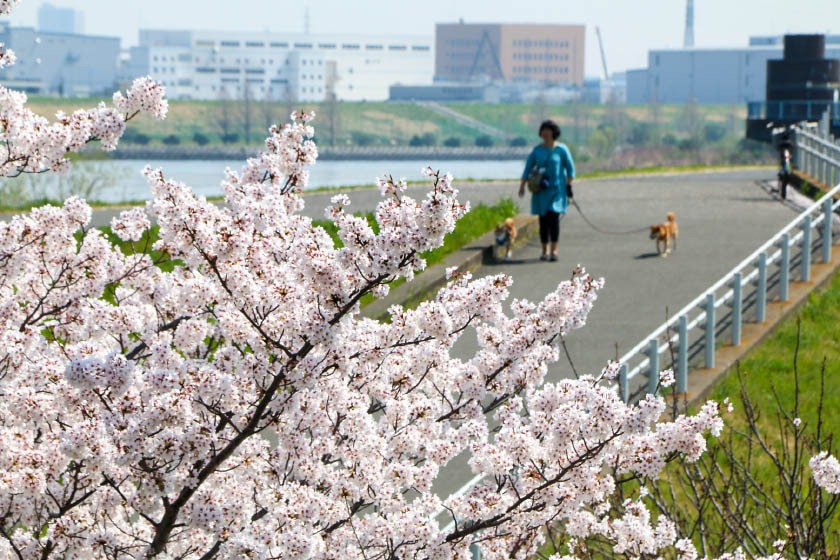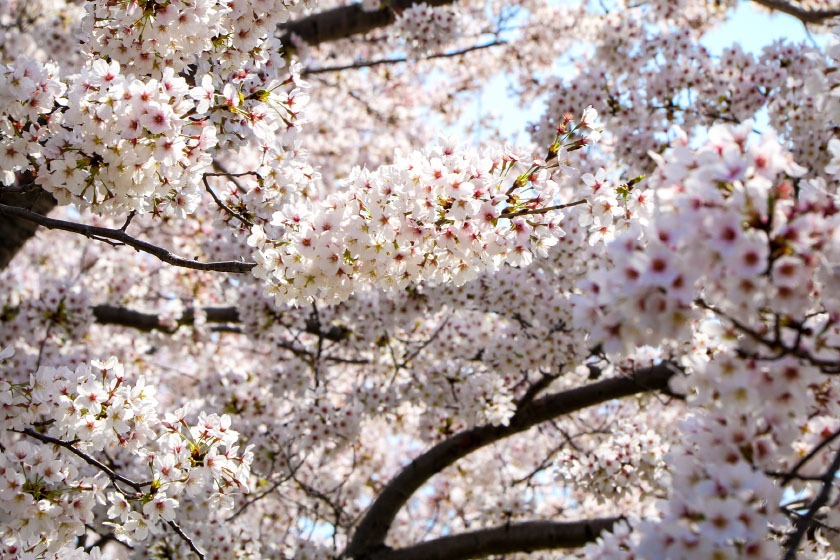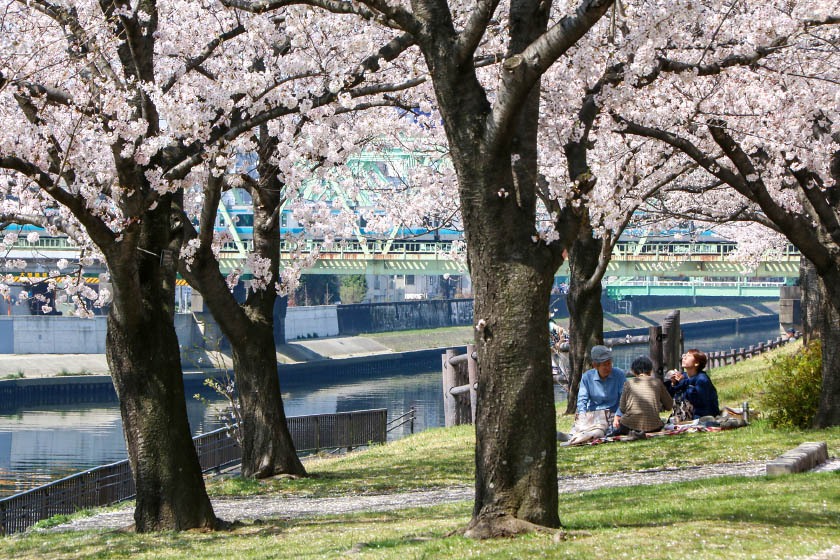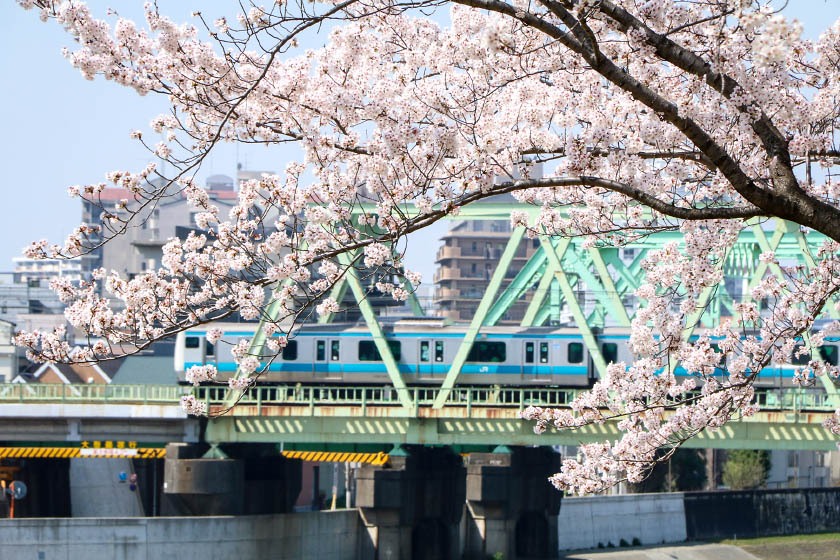 Zenpukuji River Green Space
My last stop for the day was well outside of most blossom watchers' stomping grounds. Located in the heart of the western suburban Suginami Ward, the Zenpukuji River forms two special parks that are well-guarded local hidden sakura gems.
I first stopped at Zenpukuji Park, located about a 20-minute walk north of Nishi-Ogikubo Station. This small park offers a small pond surrounded in several spots by cherry blossom trees which today were just passing full bloom and starting to lose their petals. It was a very quiet, peaceful city park that made for nice setting for families.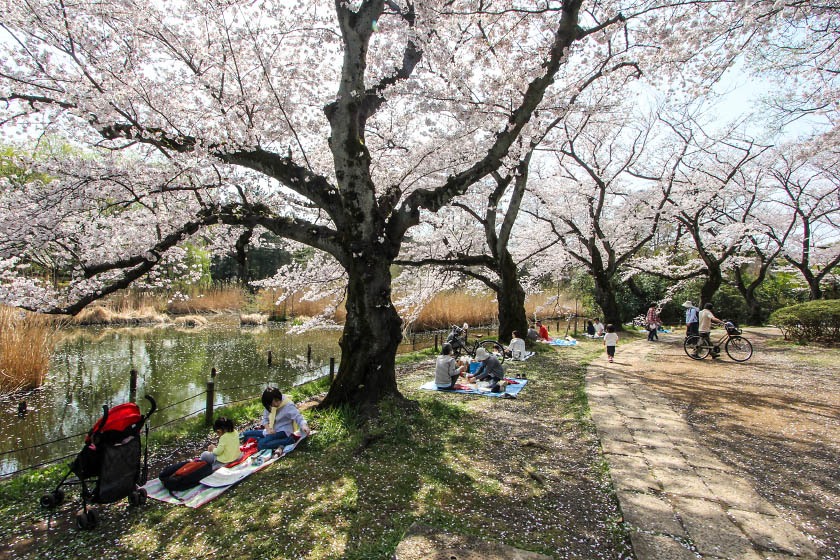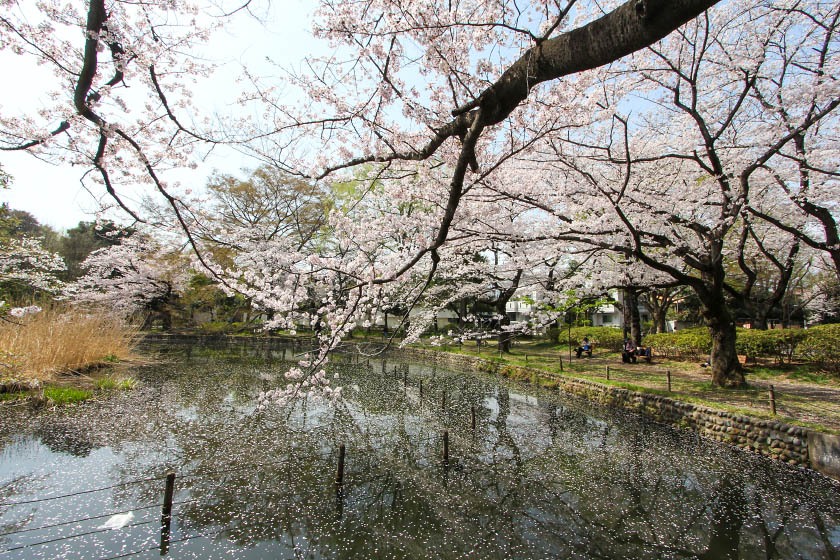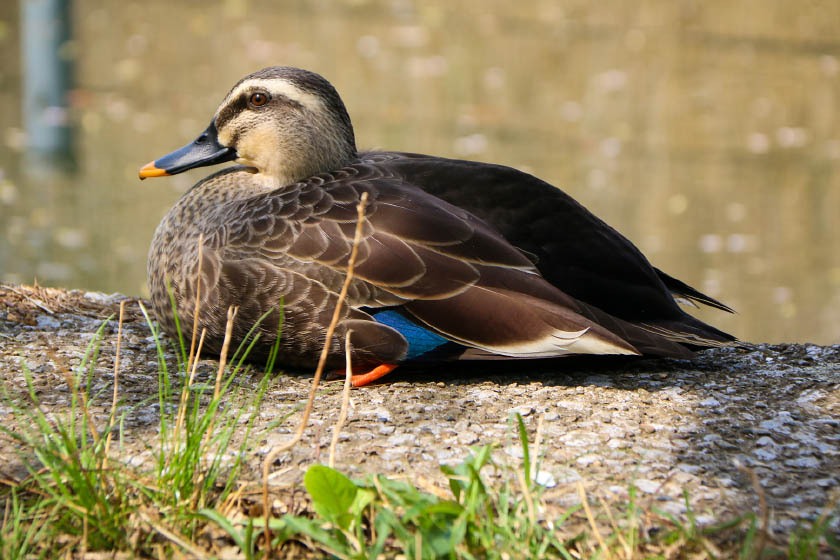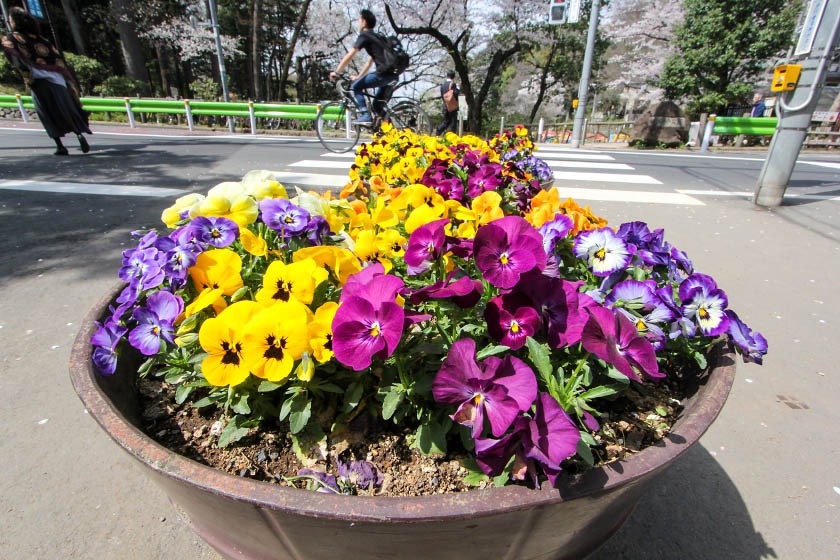 After Zenpukuji Park, I made my way southwest to the Zenpukuji River Green Space. The Green Space, unlike Zenpukuji Park, is located along the river itself and boasts hundreds of cherry trees lining the waterway. The scenes here are much more dramatic as the trees arch over the river forming a nearly 4-kilometer-long sakura tunnel.
Today, the atmosphere here was lively and the blossoms were also at full peak with petals just starting to fall. For those hoping to catch the blossoms at their best here, the sooner the better—next week the petals might finish falling.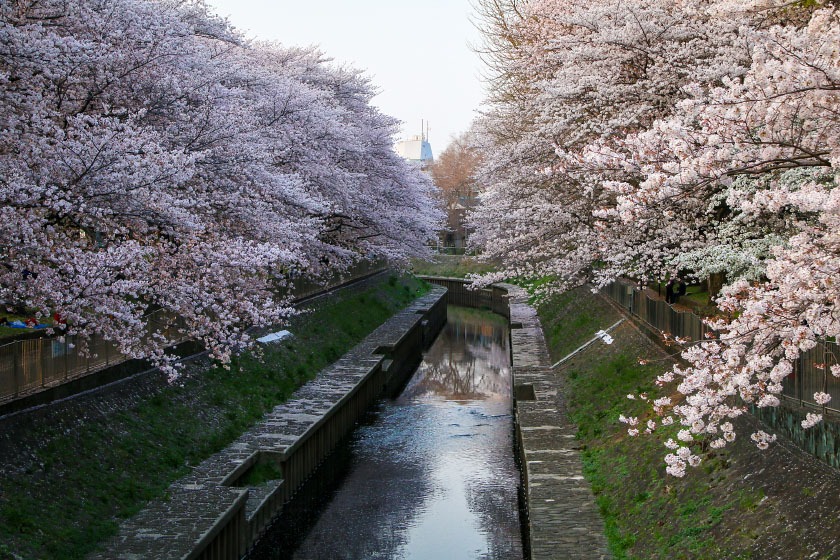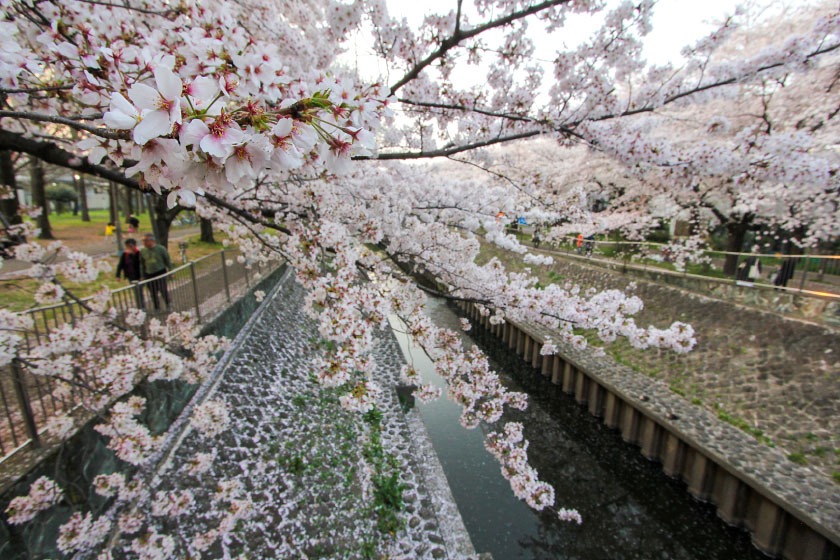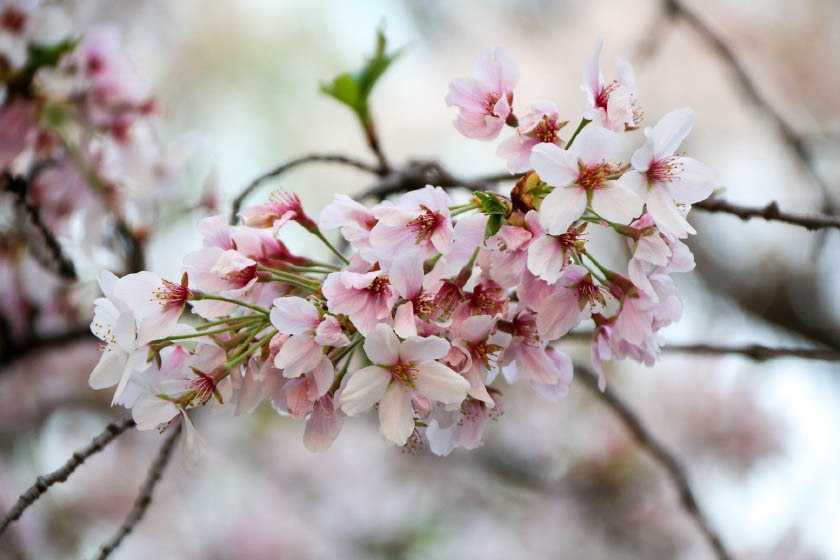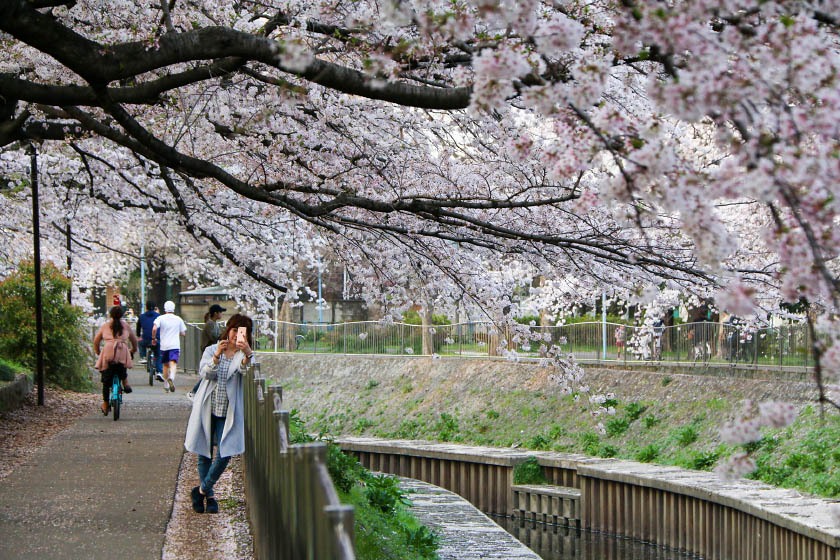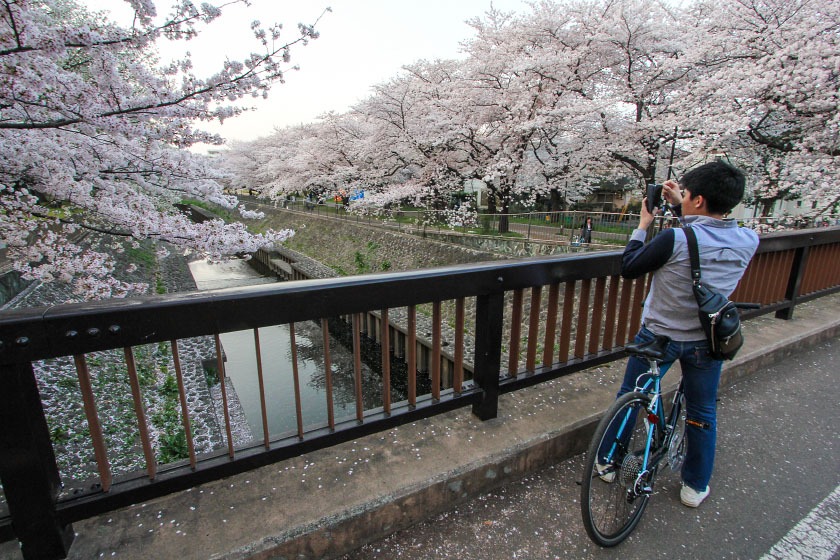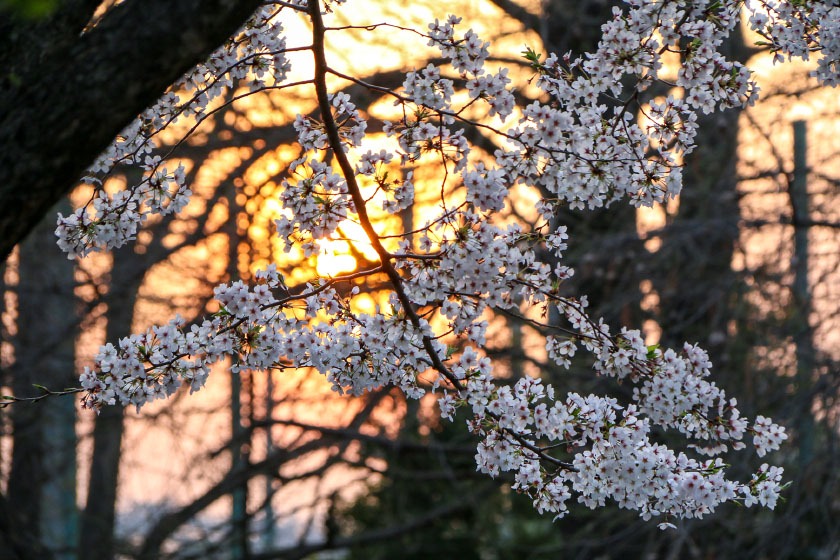 Questions? Ask in our forum.