Nagoya: Approaching Full Bloom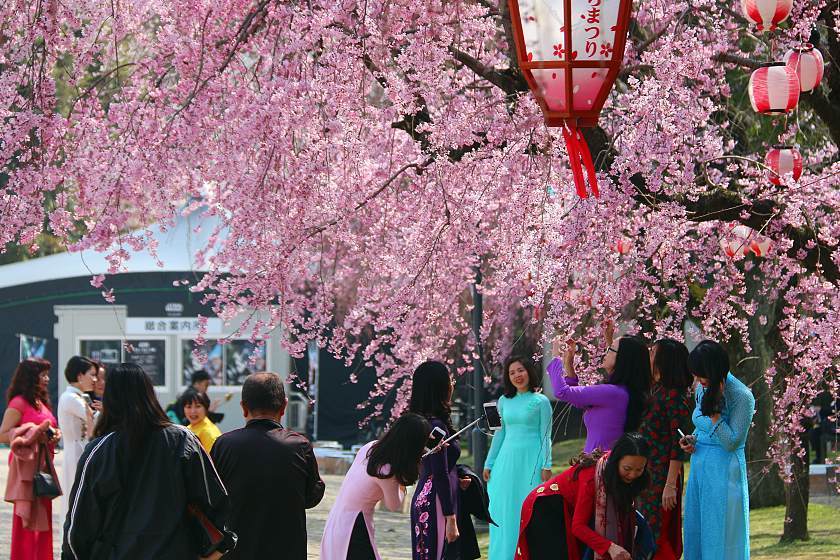 This past couple of days has seen a fair bit of development on the cherry blossom front, with Fukuoka and now Hiroshima following in Tokyo's footsteps by entering their best cherry blossom viewing periods. Following yesterday's reporting in Kyoto, today I continued my cross-country sakura sleuthing and made my way over to Nagoya.
The city has experienced a significant increase in temperatures over the last few days, and this left me hopeful as I disembarked the train this morning for the first ever time in Aichi Prefecture's renowned metropolis. In all I visited three of Nagoya's most beloved cherry blossom spots today and noted a broad range of progression stages.
My first stop today was at Nagoya Castle in the heart of the city. I found a mixed bag here this morning, with the castle's Somei Yoshino (the most common cherry blossom tree in Japan) around a third of their way to full-bloom but beautiful nonetheless. In addition, there were some earlier-blooming cherry trees that had reached full bloom, including the odd particularly spectacular weeping cherry tree. The castle is already pretty in pink, and with the predicted warm temperatures over the next few days, I expect best viewing to begin here in 1-2 days and last for 7-8 days thereafter.
These are eventful times for Nagoya Castle, with its famed Honmaru Palace currently being restored after destruction during World War II and set to be completed by spring, 2018. As of June 2016, the first and second stages of the reconstruction have been open to the public, and today I took a look around inside the impressive palace restoration. Furthermore, the main castle keep is set to be torn down starting 2019 and reconstructed by 2022. Because of this, admission to the castle keep will be closed to the public from November this year.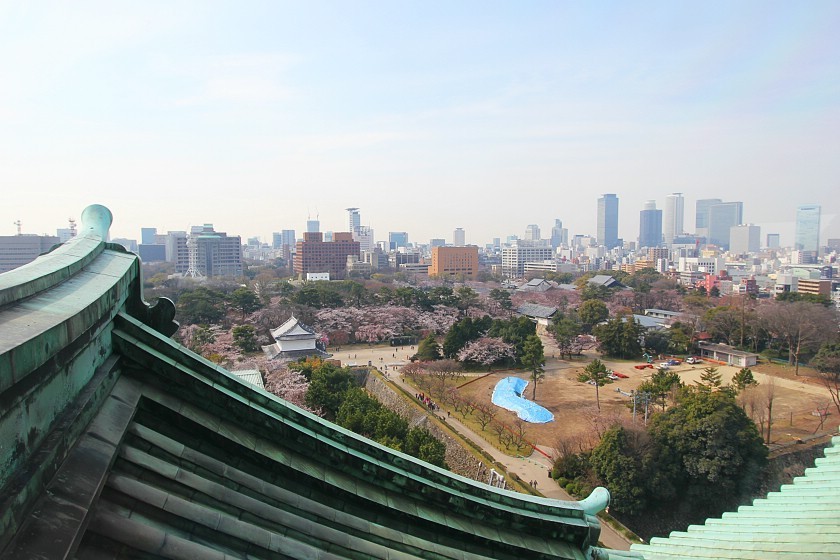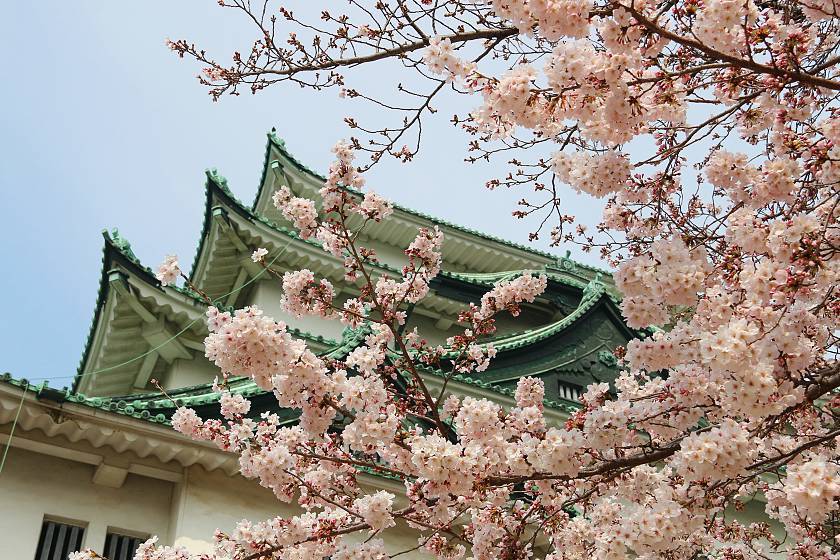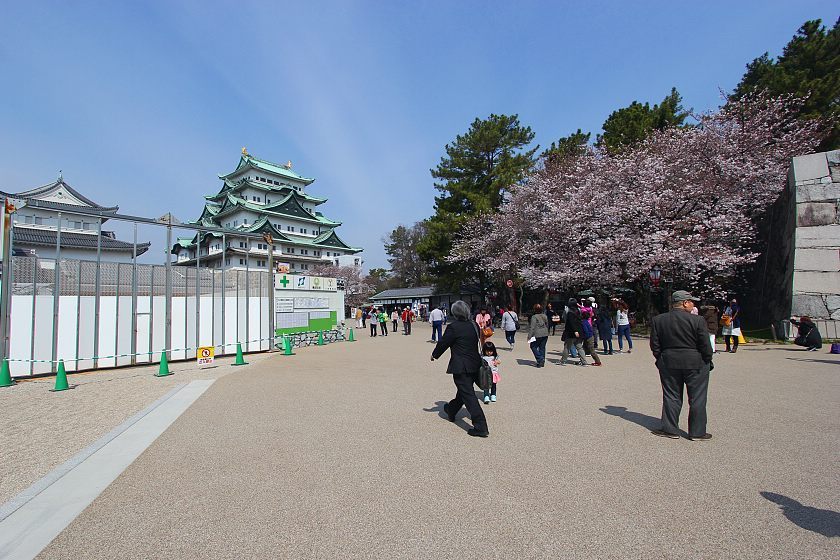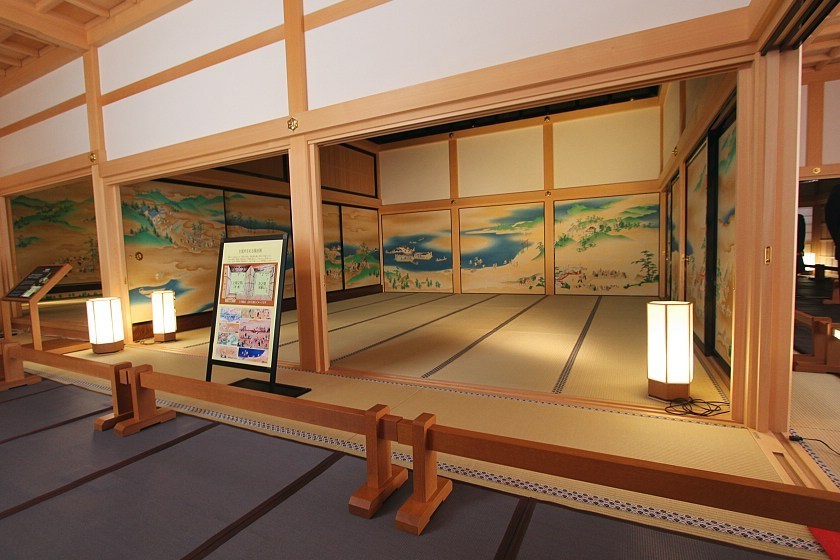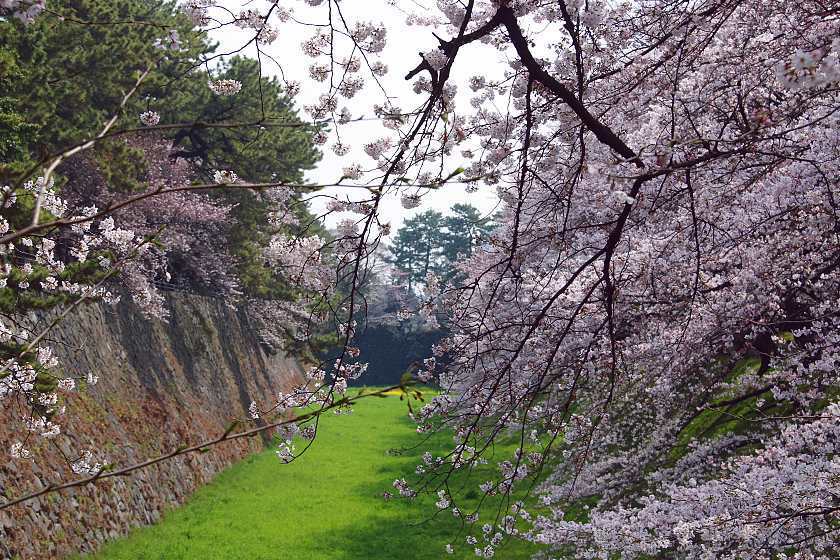 Next on my list today was the Yamazakigawa Riverside near the Mizuho Stadium to the southeast of the city center. The area is famed for its hundreds of cherry trees that line the riverbanks and make the venue an idyllic place to stroll. Today the area was alive with color leading me to initially believe that best viewing had already arrived. Upon closer inspection however, I found that less than half of the blossoms were open. This means that the place is set to get even more vibrant as it enters best viewing which, with many buds appearing as if about to burst, I expect to happen as soon as tomorrow.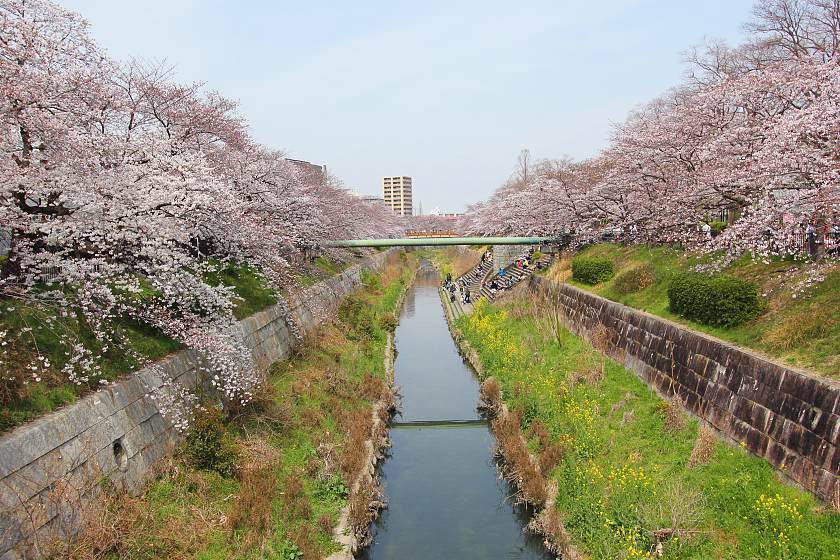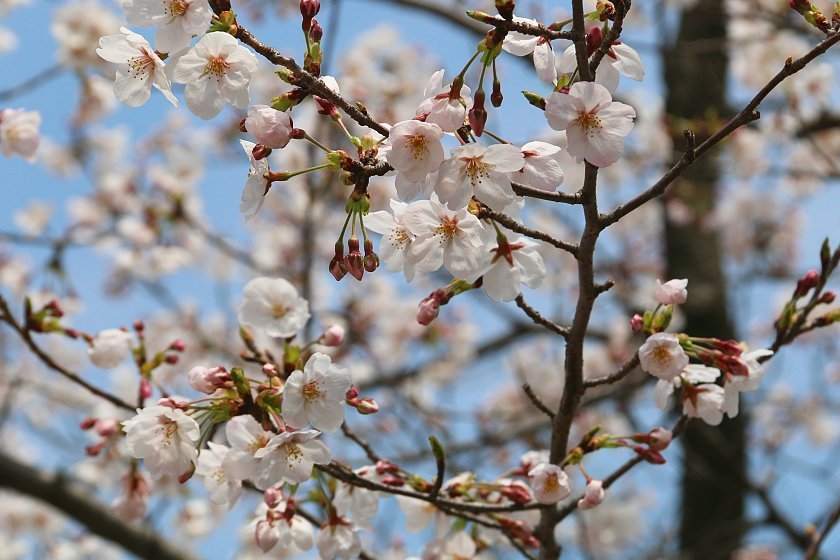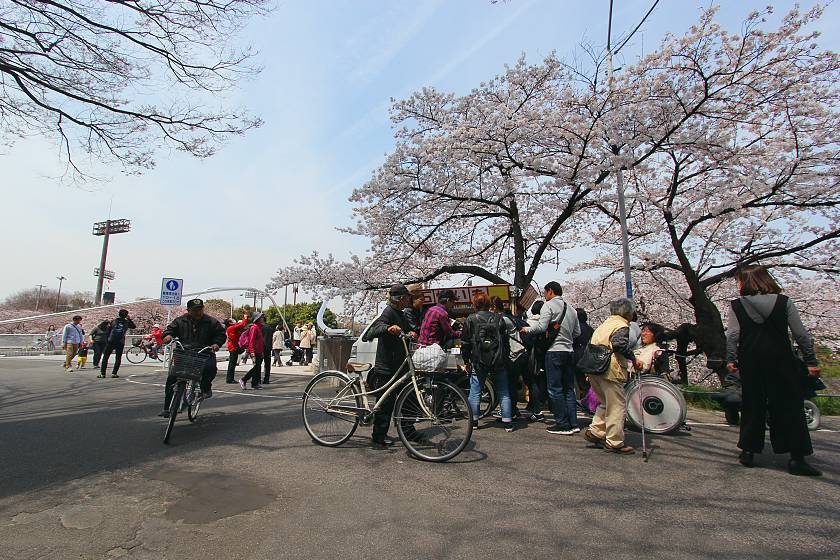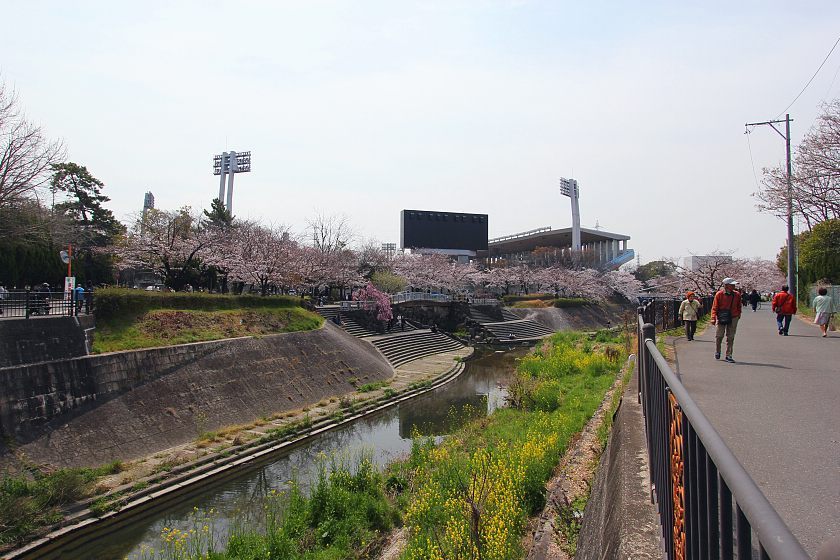 My final stop today was at Tsuruma Park, perhaps Nagoya's most popular park for cherry blossom viewing. I am pleased to report that the park is in full bloom, with the cherry trees decidedly lush with petals. Visitors in the hundreds were taking advantage of today's conditions by partaking in hanami parties under the thick, pink canopy, and it looked as though the beer was flowing! A great atmosphere that is sure to prevail on a daily basis as long as the blossoms do, I expect that best viewing will continue here for around another week unless prematurely brought to an end by strong wind or rain.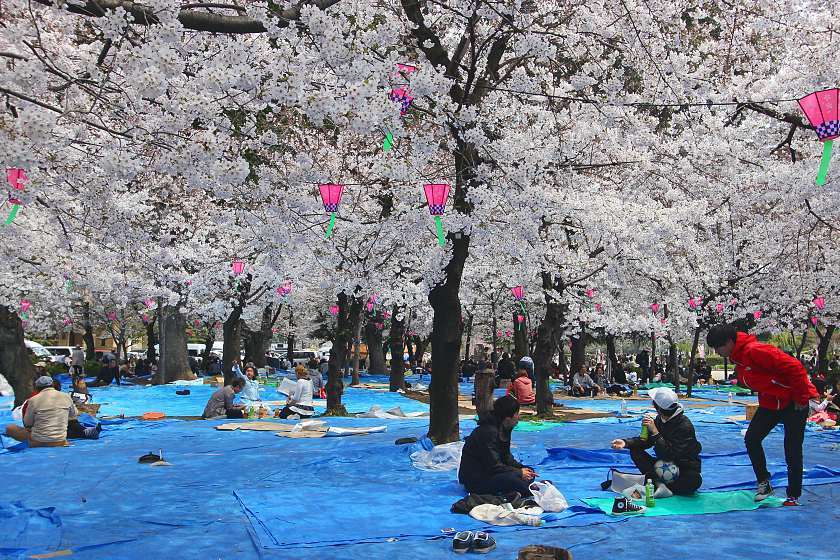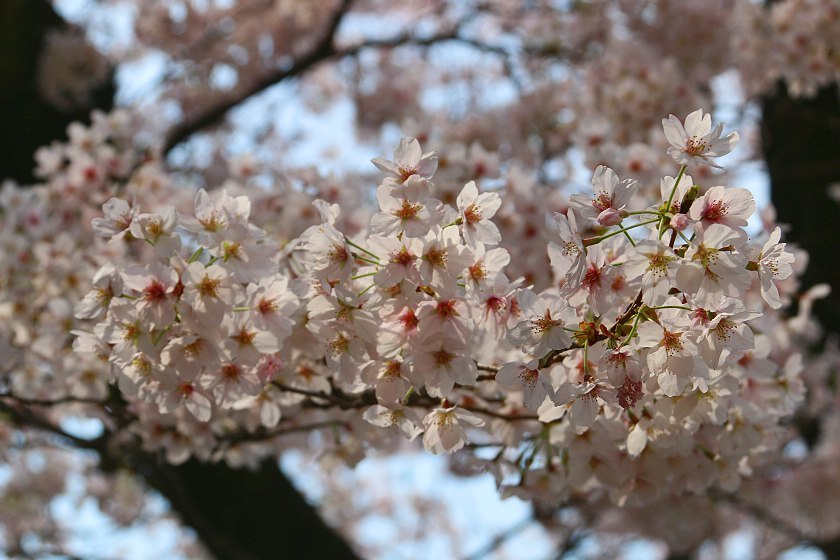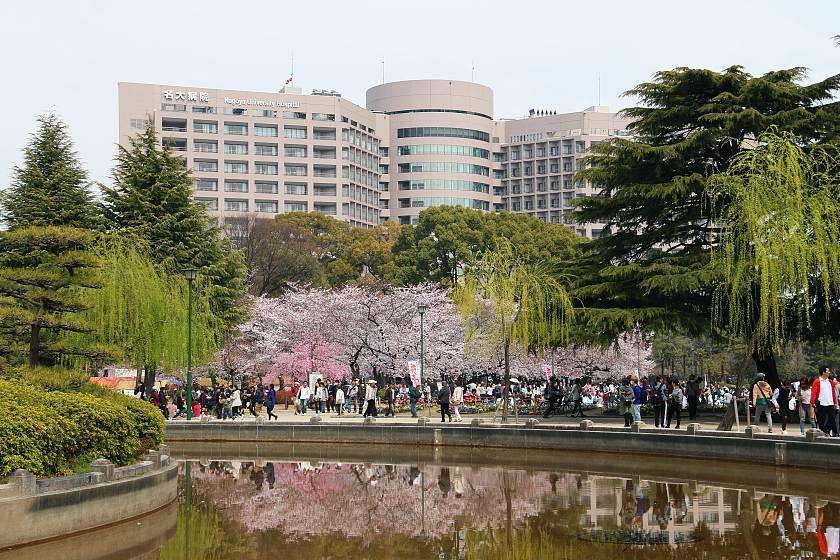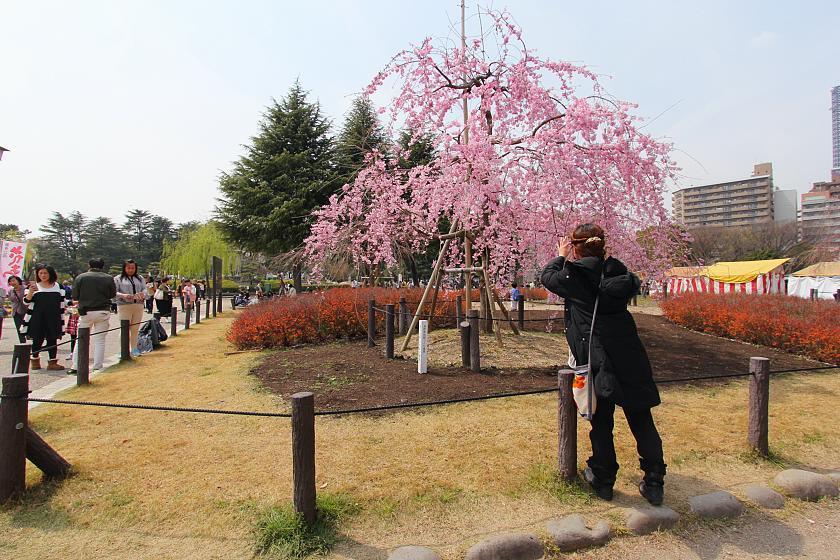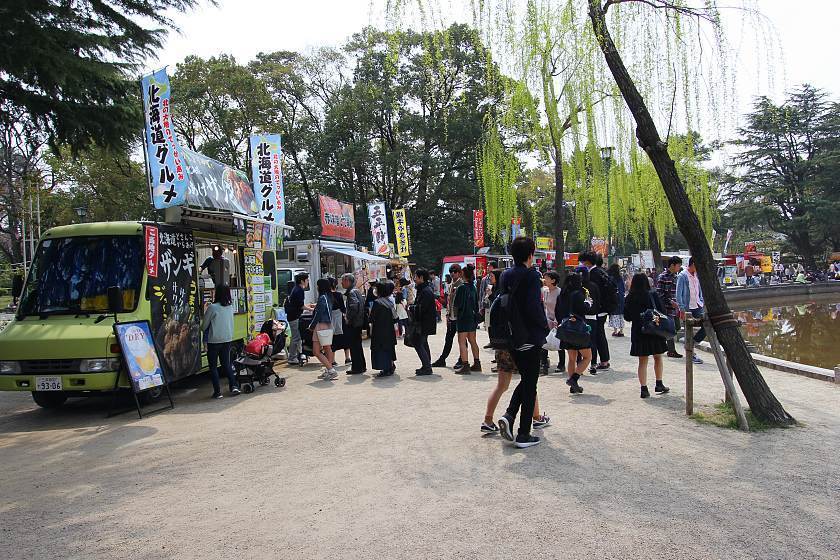 Questions? Ask in our forum.