Cherry Blossoms 2010: Matsumae Report (5/13)
Cherry Blossom Report 2010
by japan-guide.com
This is the official japan-guide.com cherry blossom report for 2010. Please visit also our guide to cherry blossoms for more general information about cherry blossoms and this year's forecasts and our schedule of upcoming reports.
2010/05/13 - Matsumae Report
by schauwecker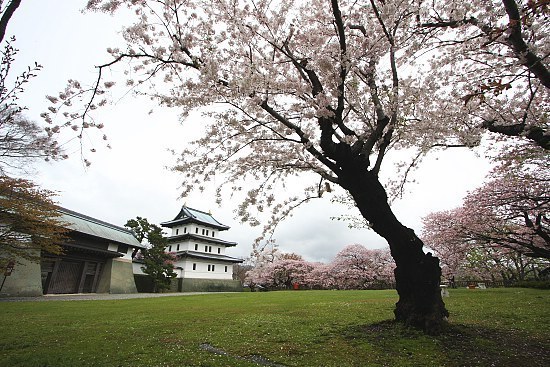 The cherry blossom front has finally reached Japan's northernmost island of Hokkaido, where trees started to open their blossoms last week, several days behind their average schedule due to a cold April. On the final cherry blossom report trip of the year, I will visit two of Hokkaido's most famous cherry blossom spots: Matsumae Castle and Hakodate's Goryokaku Fort.
Matsumae Castle
May 13, 2010 - everything from "still closed" to "end of season"
Today I visited Matsumae, a small city at the very southern tip of Hokkaido. During the Edo Period, Matsumae was the only feudal fief on the otherwise undeveloped island of Hokkaido. Consequently, Matsumae is also the site of Hokkaido's only castle.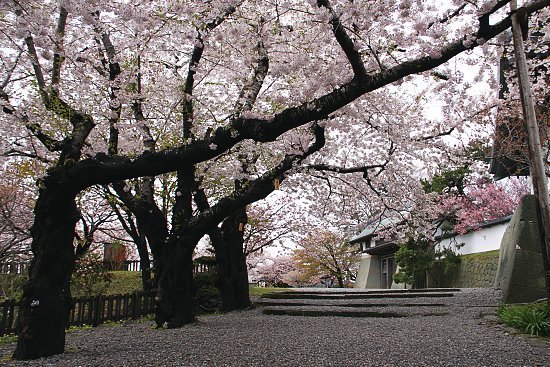 Like many other castles across Japan, Matsumae Castle (also known as Fukuyama Castle), has been turned into a cherry blossom spot in modern times. Several thousand trees are planted around the castle keep (a concrete reconstruction from the 1950s), and in the spacious park that extends far into the hills behind the castle.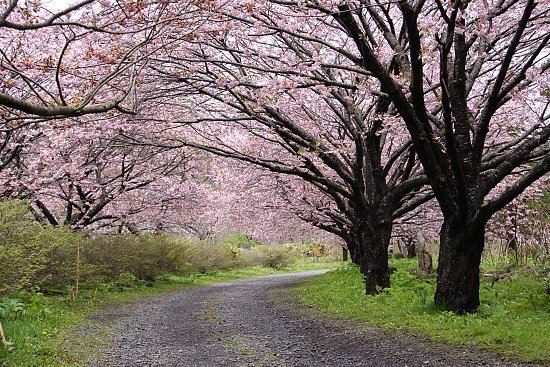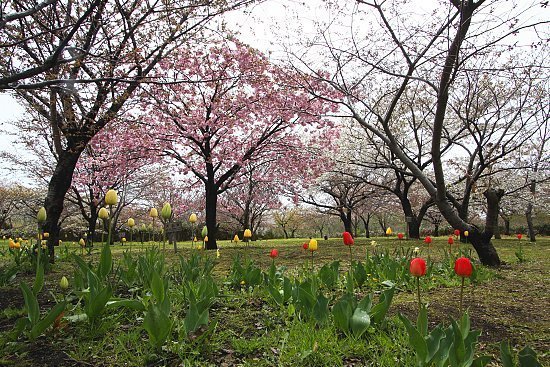 Matsumae Park offers a wide range of cherry tree varieties that bloom at different times, resulting in a long hanami season of an entire month. I estimate that about two fifths of the season have passed so far, when I visited today, as some of the earlier blooming trees, such as the Oyamazakura, had already lost most of their blossoms, and the Somei Yoshino, which are less prominent in Matsumae than elsewhere, have started to drop their petals.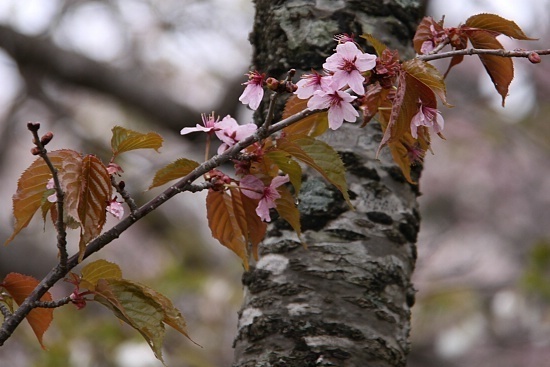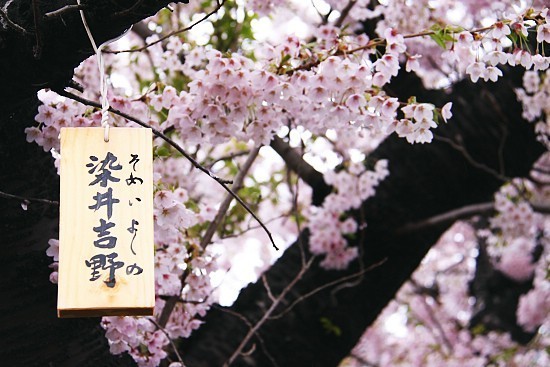 Currently just reaching full bloom are the Naden cherry trees, the most numerous among the varieties present at Matsumae Park. The Naden trees are characterized by large, light pink blossoms and should remain spectacular for several days to come.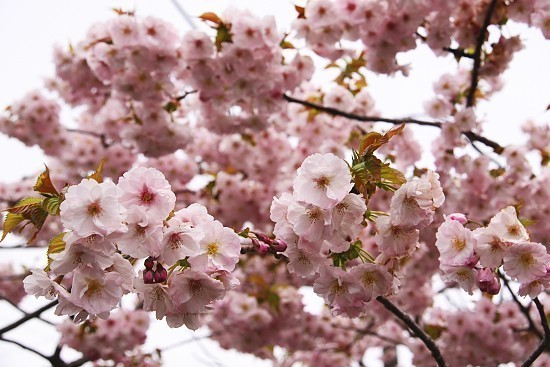 Furthermore, there are also a lot of late blooming cherry trees around Matsumae Castle, including a large number of Kanzan trees, which have not opened their blossoms yet, but will provide visitors to Matsumae with hanami opportunities for a couple more weeks.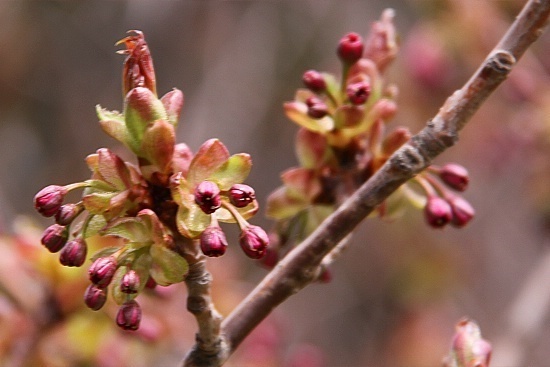 Due to the more intensive look of earlier blooming trees (whose blossoms develop before the leaves) as opposed to the later blooming trees (whose blossoms appear with or after the leaves), most people will find a visit during the first half of the blooming season more exciting than during the second half. Nevertheless, a visit can still be well worthwhile in the later phase of the season.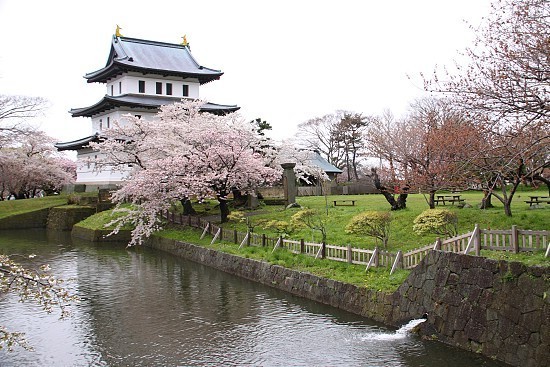 Since 1988, Matsumae has not been connected to Japan's railway network anymore. Instead, access by public transportation is provided by bus from Kikonai Station (1.5 hours, 1220 yen, one bus every two hours), with some buses operating directly all the way between Matsumae and Hakodate (2.5 hours, 1990 yen, two buses per day).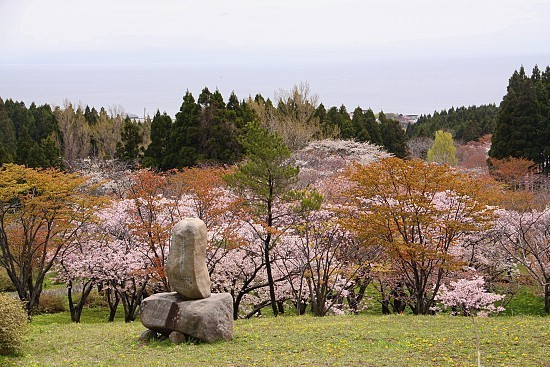 Questions? Ask in our forum.