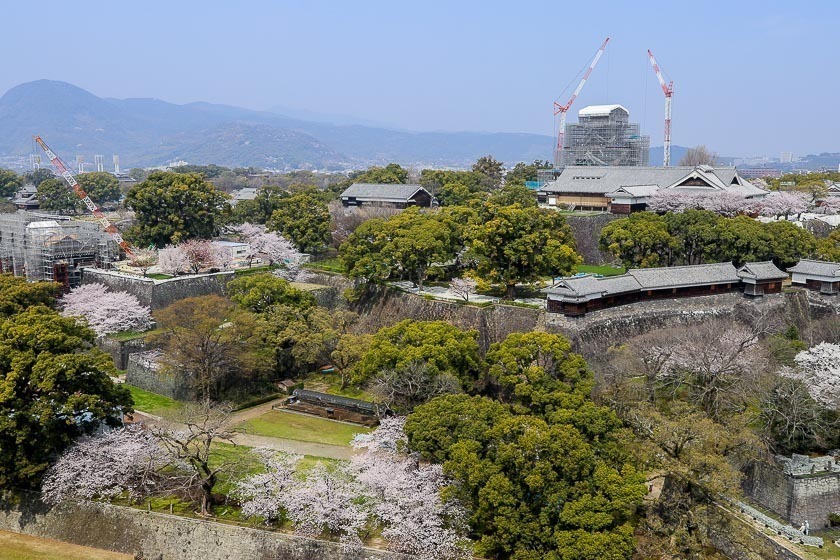 This week, many of the places which announced the opening of their first blossoms (kaika) last week have entered their best viewing period. After kaika, it typically takes about five to ten days for the season to reach its peak depending on temperature.
Today, I made my way to the city of Kumamoto to check out how the cherry trees were faring since kaika was announced on March 17, 2018. I am pleased to report that it is now the best time to view the cherry trees in the city. Temperatures for the next few days are also forecast to be warm and perfect for cherry blossom viewing (hanami) parties all week.
Suizenji Garden is a lovely Japanese style garden about 30 minutes away by streetcar from Kumamoto Station. Today, I found the mainstream Somei Yoshino cherry trees to be at full bloom, while some of the early flowering cherry trees had started to shed their petals. With sunny and warm weather forecast for this week, I expect the flowers to remain at their best for the rest of this week. Those looking for a quiet hanami location should consider visiting Suizenji Garden.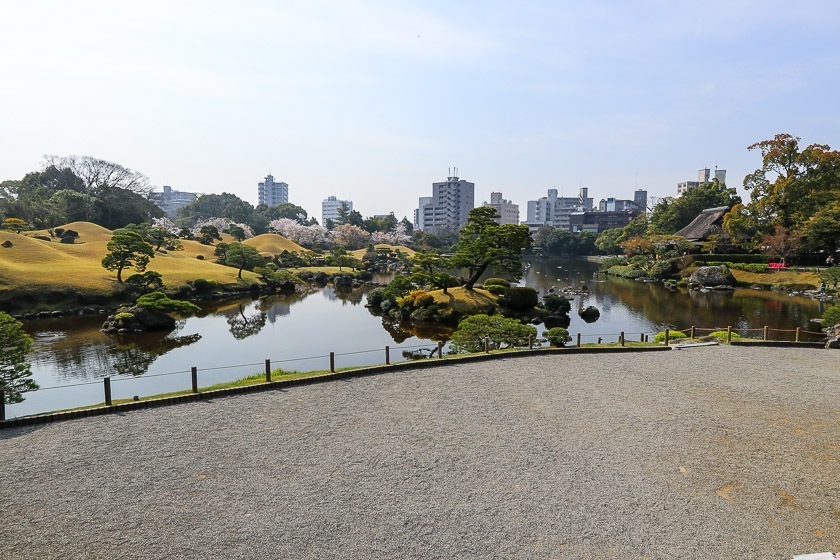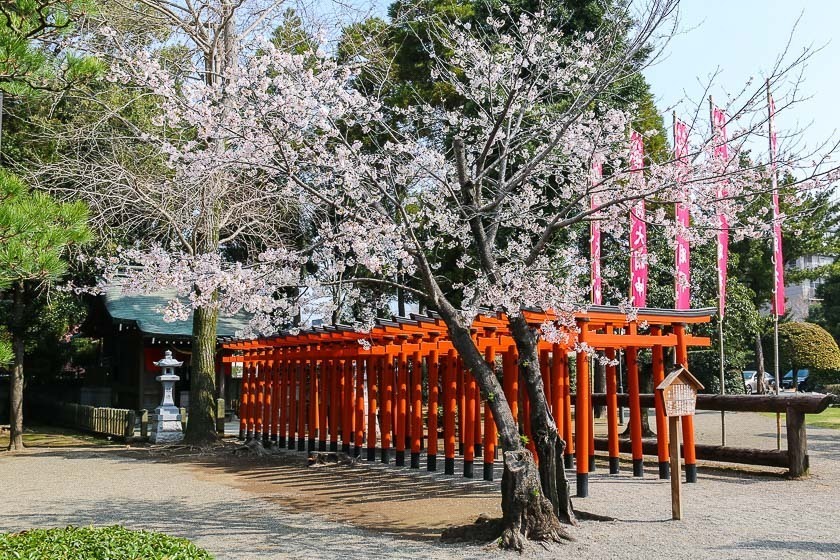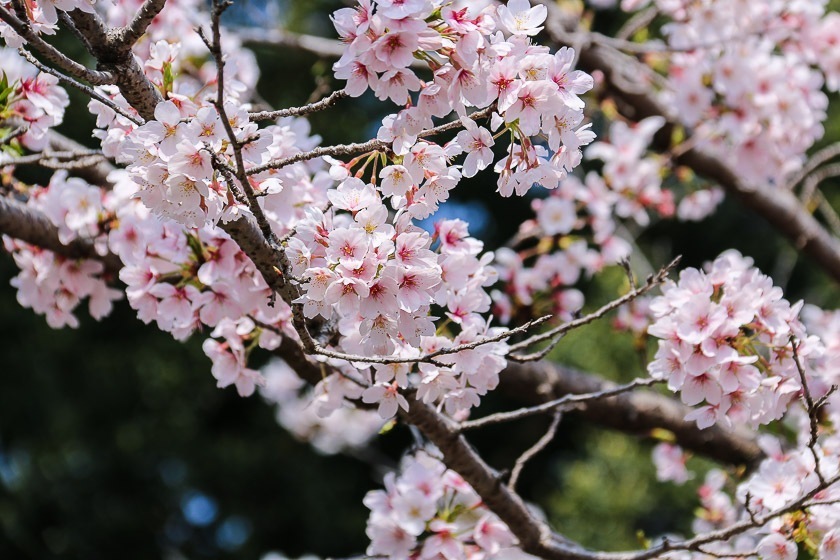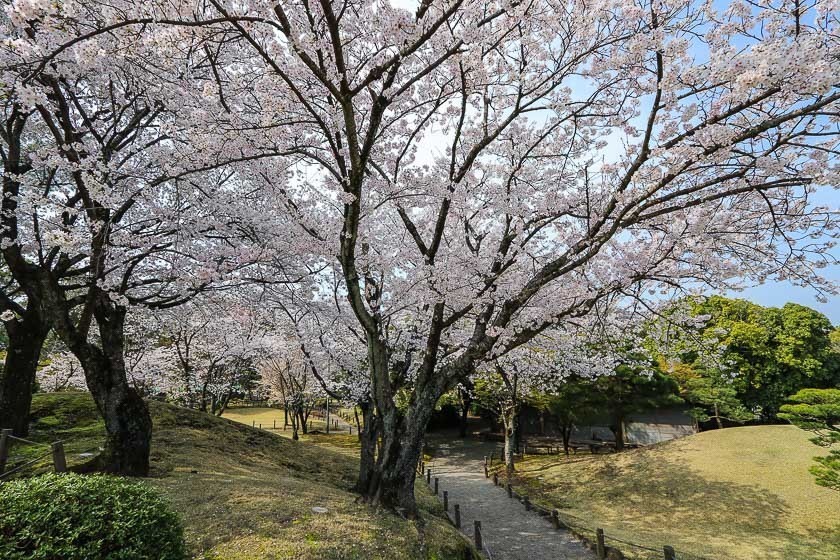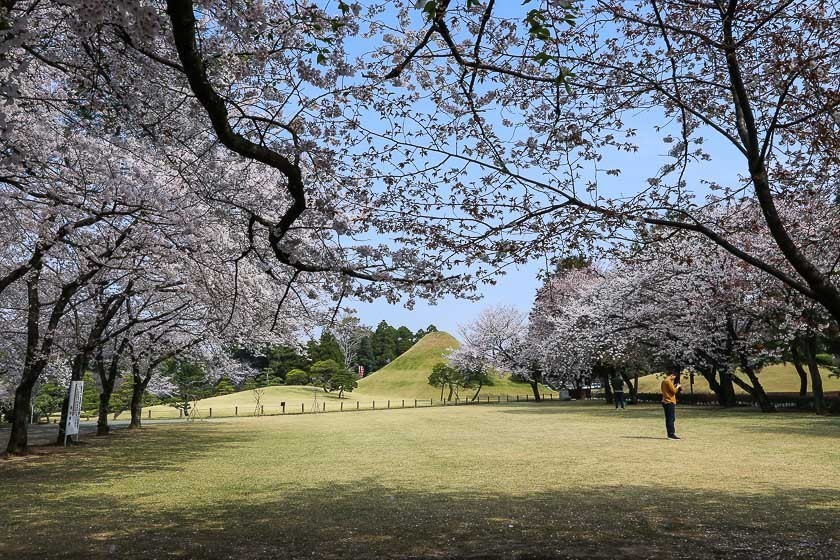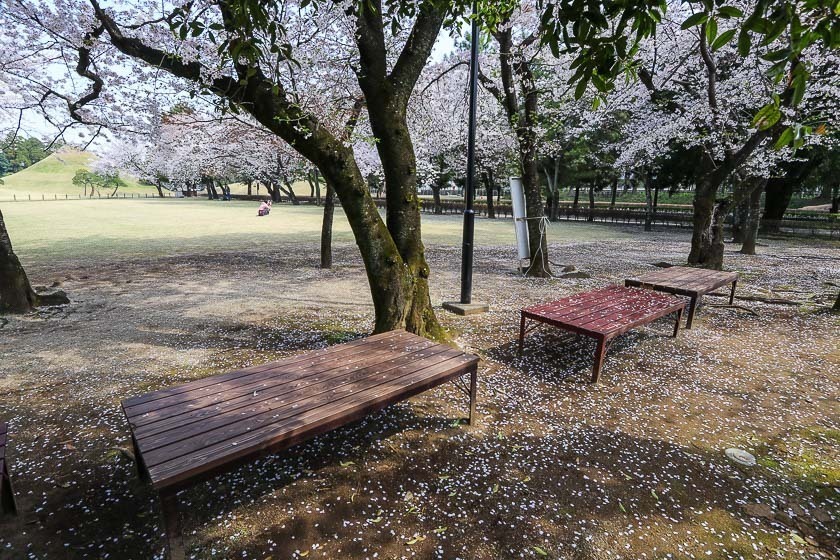 Kumamoto Castle is a popular cherry blossom spot in the city with about 800 cherry trees on the castle grounds. Today, I visited the castle and found that the cherry trees were at full bloom. I expect the cherry blossoms here to remain at their best for the rest of this week before their petals start to fall.
Kumamoto Castle and several structures on the castle ground suffered serious damage during the earthquake that hit on April 16, 2016. ALmost two years after the disaster, restoration works are still underway and will take many years before everything is repaired. Visitors cannot enter the castle and can only walk along the circumference of the castle grounds. Cherry trees can be see along the walking paths and visitors can also look at some parts of the reconstruction up close.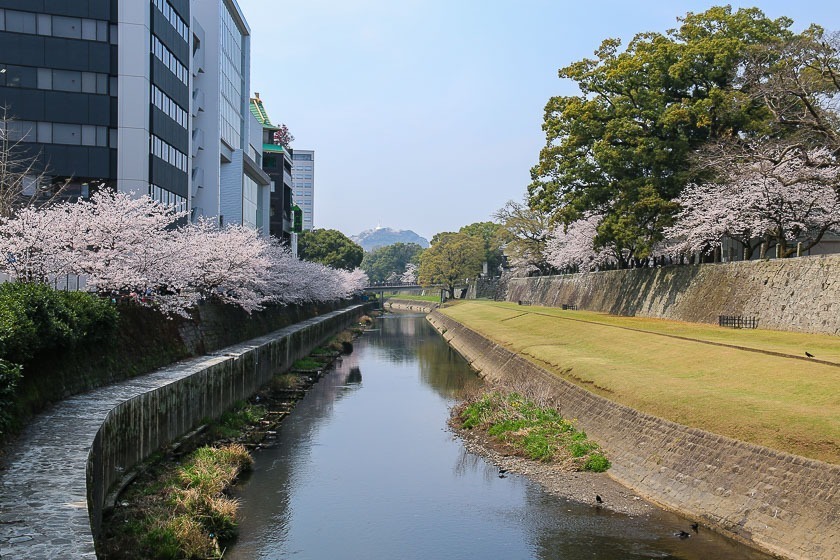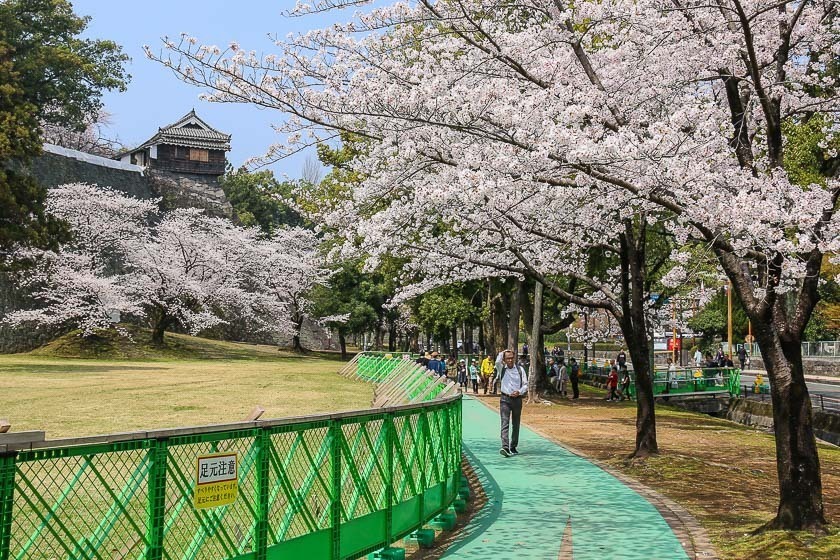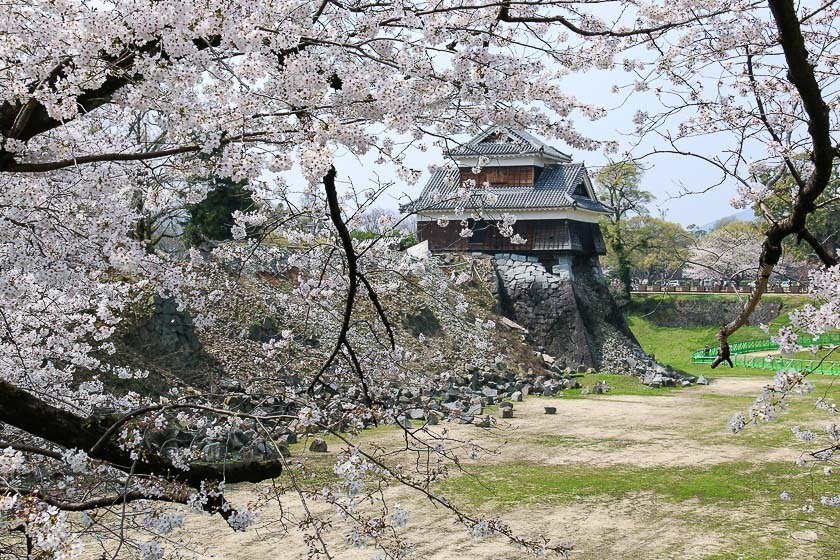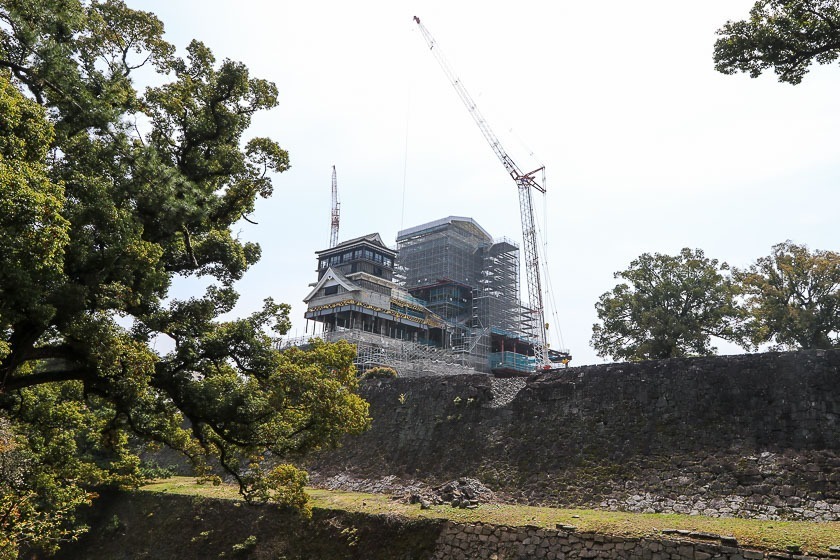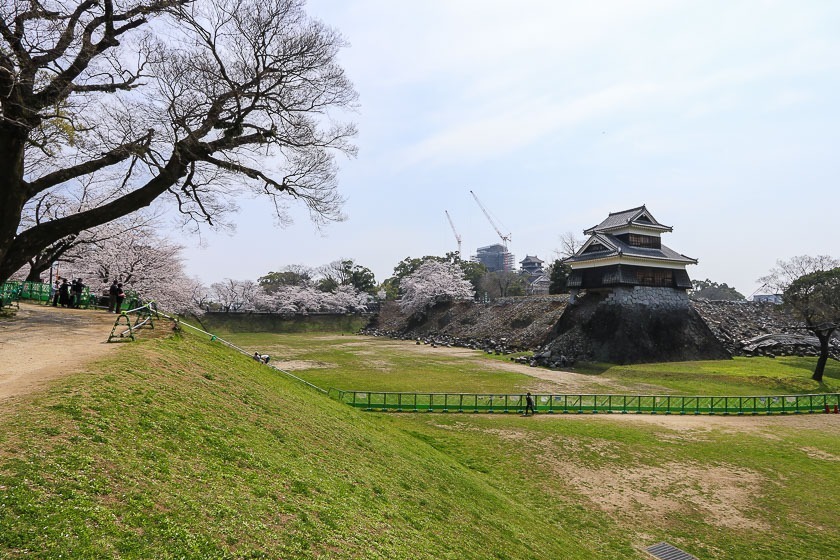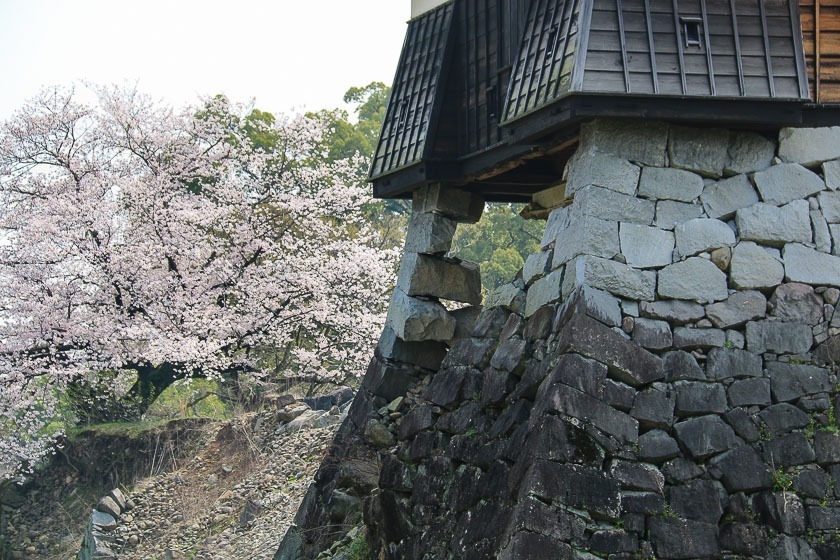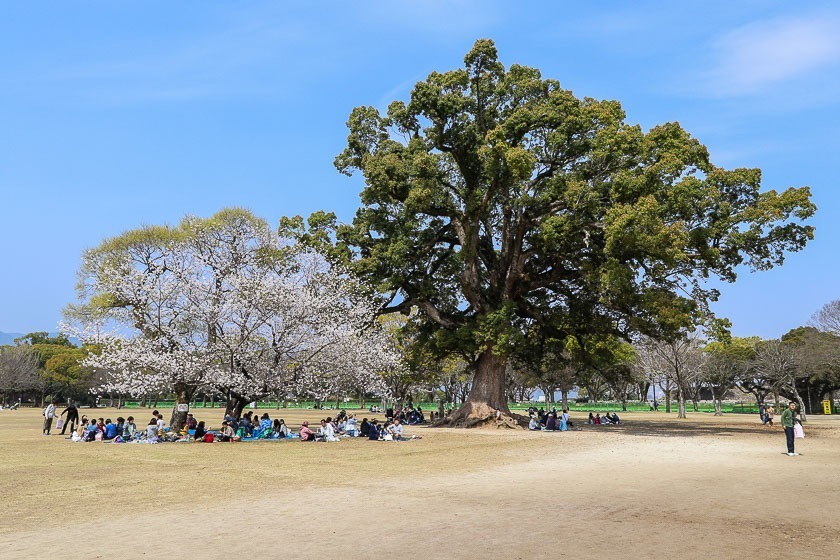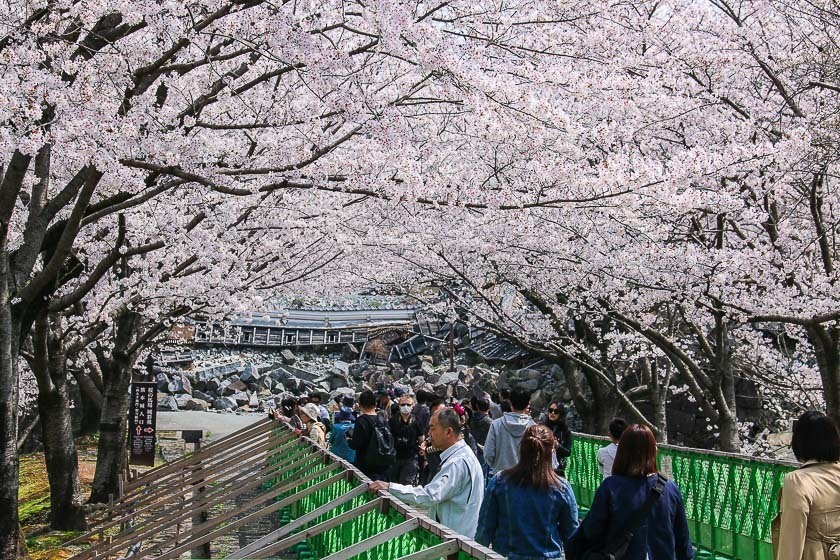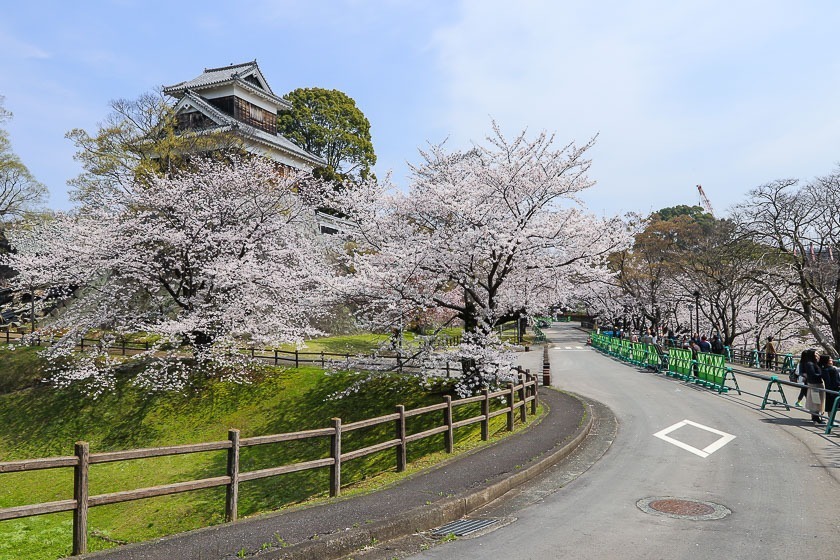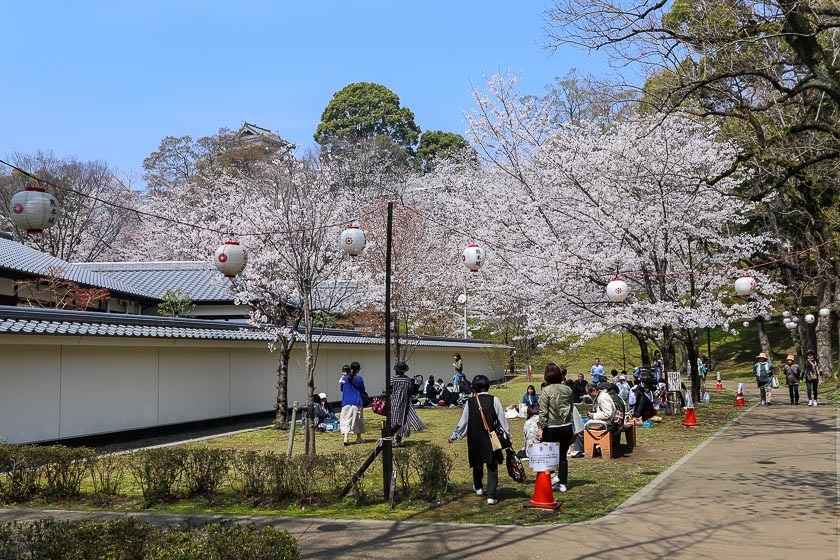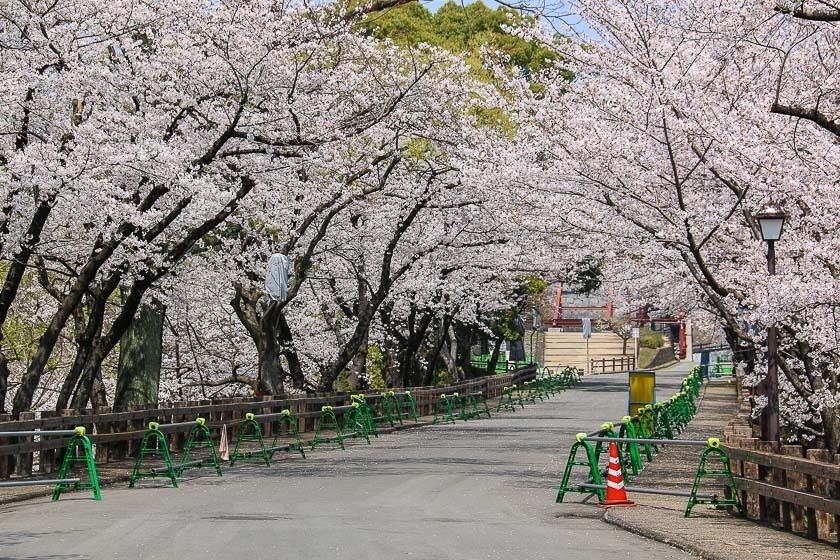 Questions? Ask in our forum.