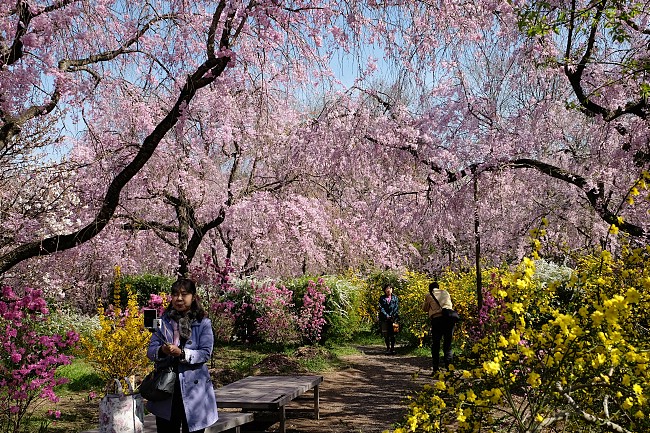 As the main cherry blossom season has come to an end around Kyoto and the majority of western Japan, the focus of our coverage in this part of the country shifts to the spots that feature later blooming cherry types. These are filled with cherry tree varieties, such as Yaebenishidarezakura, Ichiyo, Kanzan, etc., that typically bloom from around mid to late April, making them attractive destinations for cherry blossom hunters who visit Kyoto a little late in the season. Alternatively, those visiting eastern Japan may want to consider heading up north to catch up with the main season as it moves through Tohoku and on to Hokkaido.
My first stop this morning was Maruyama Park, which was at a pretty spectacular looking full bloom when Joe visited on April 6. Five days after full bloom alone is long enough for the petals to start falling from the trees, but combined with the strong rain from last Thursday it was no surprise that the trees have virtually no petals left and the season has come to an end. The park continues to have a pleasant atmosphere despite the lack of petals, and a few of the seasonal food stalls were still operating.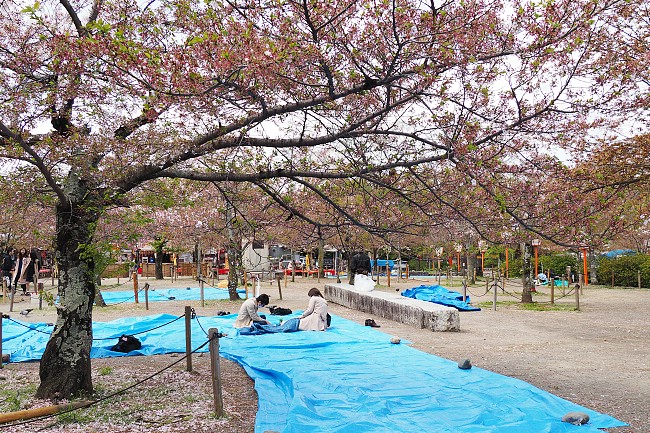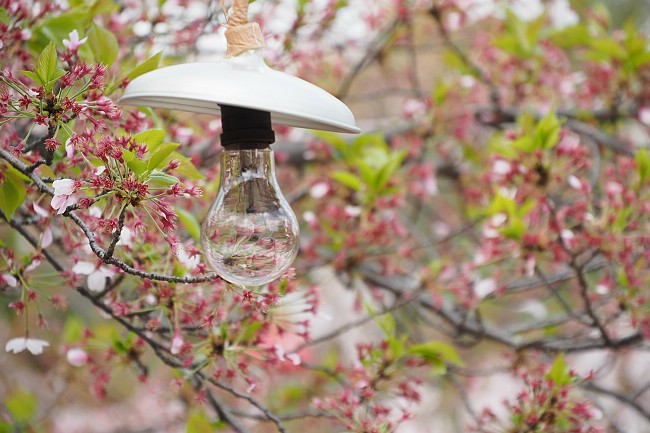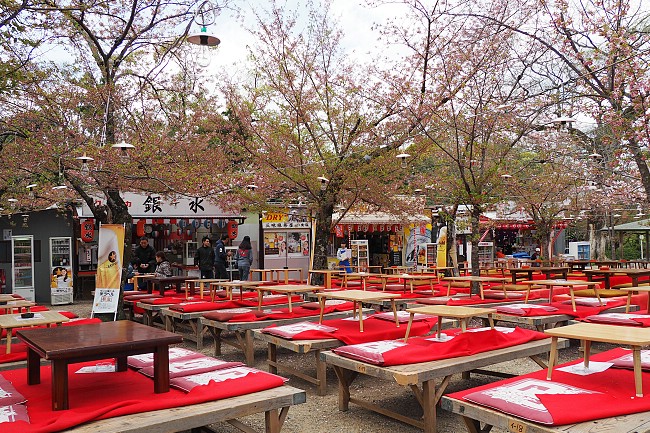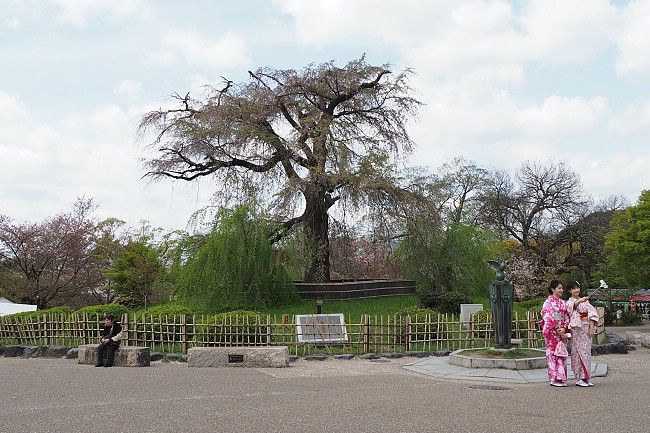 The late blooming weeping cherry trees around Heian Shrine had reached full bloom by Raina's visit last Friday and continue to look at their best. Petals were starting to break free and drift about here and there, so it should remain nice for another day or two. After that, strong winds and a massive storm forecast for Thursday will likely end the season around the shrine grounds.
.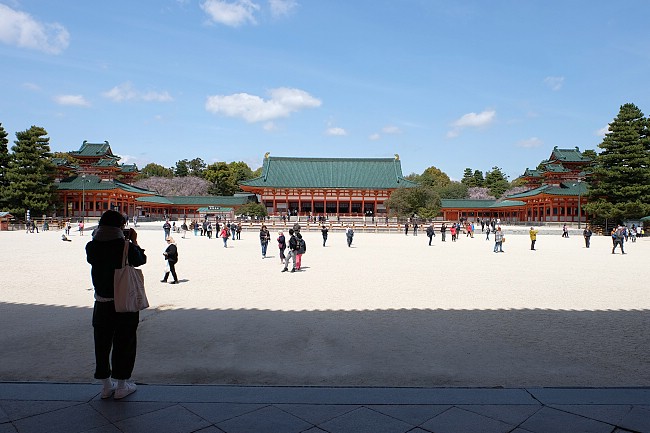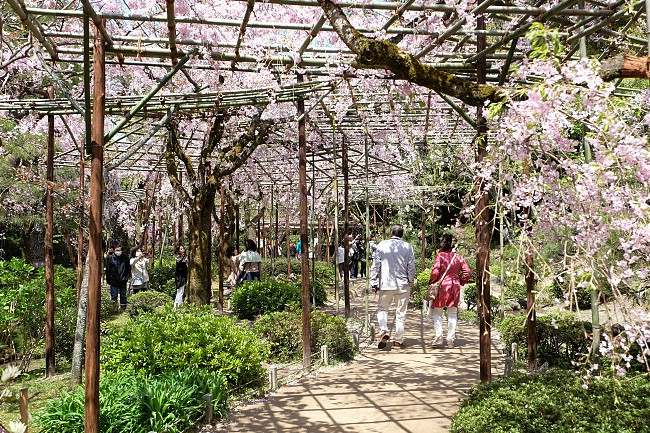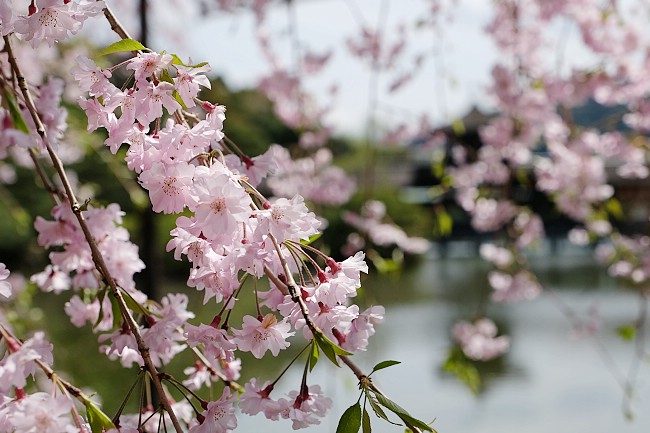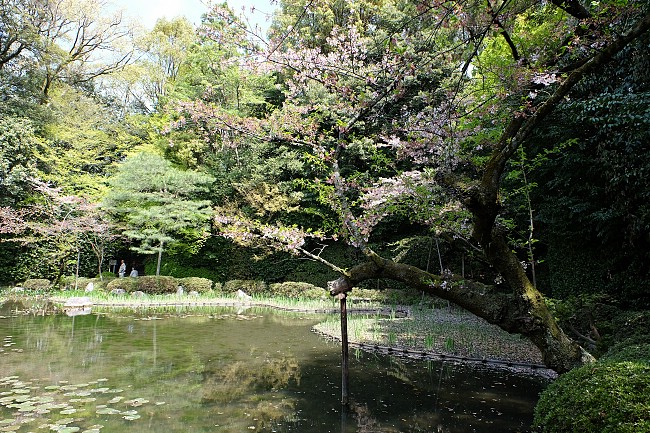 My final stop of the day was Haradanien Garden, which is located on the hilltop above Kinkakuji in northern Kyoto. The grounds of the expansive private garden were originally utilized for cedar harvesting, and didn't become a flower garden until the 1950s when the owners took to planting the area with a large variety of flowering shrubs and trees such as plums, peach, dogwood, rhododendron and azaleas. Of course the main draw these days are the hundreds of later blooming weeping cherry trees that cover the valley in millions of pink flowers typically from around mid to late April.
This year the famous Yaebanishidarezakura reached full bloom yesterday on April 10th and were quite an amazing sight to behold. The beautiful blossoms formed tunnels of pink complimenting a carpet of white, purple, yellow and all other color flowers that were blooming below. Hopefully Thursday's coming storm will not have too drastic an effect on these blossoms, as they only recently reached full bloom and should remain relatively strong for 3-4 days after. It will have some effect, however, and the degree will just depends on just how strong the storm ends up being.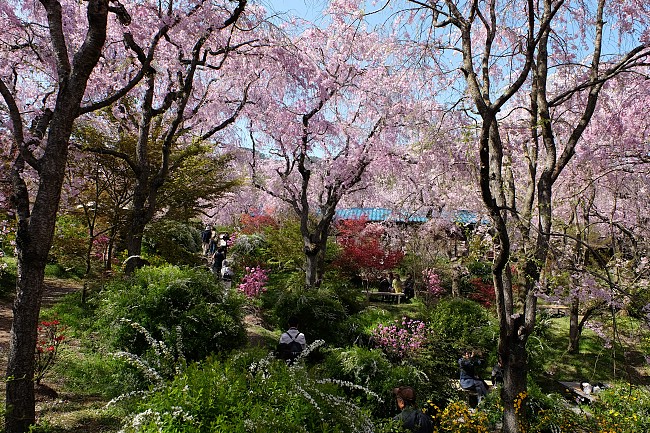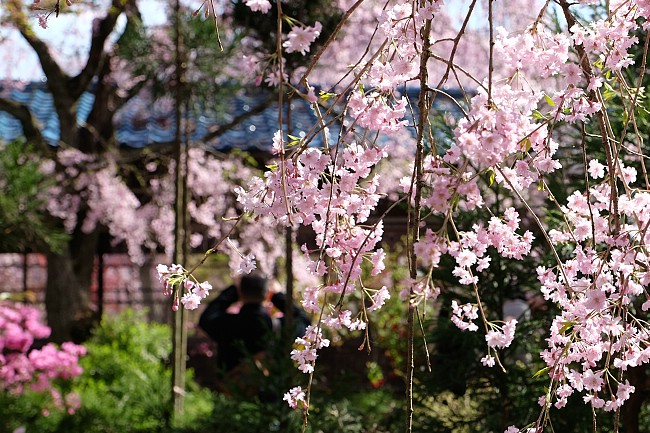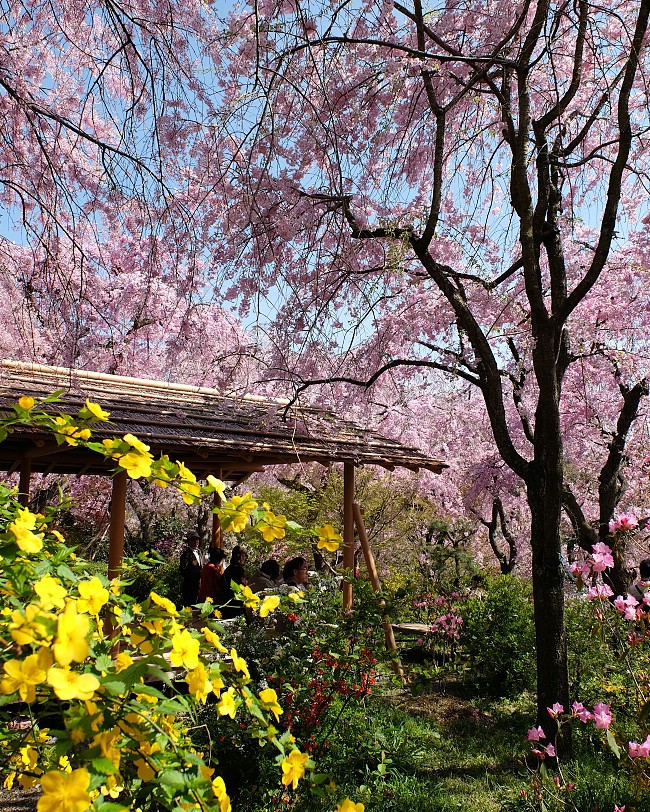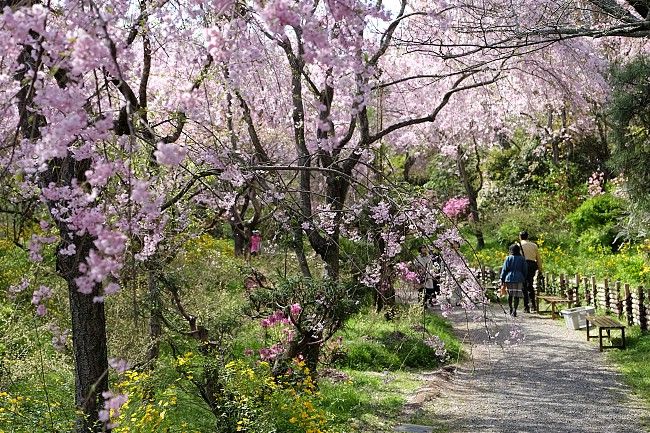 Access to Haradanien can be rather challenging. City buses, joined by shuttle buses during the cherry blossom season, operate to the garden; however, they become quite packed during the busy season and the garden recommends taking a taxi instead. Taxis take about 15 minutes and cost approximately 1500-2000 yen from Kitaoji Subway Station or JR Enmachi Station, or about five minutes and 1000 yen from Kinkakuji.
Haradanien's flower festival is scheduled to run this year through April 24th, during which time the garden is open daily from 9:00 to 17:00 (entry until 16:30). Admission is 1500 yen per person.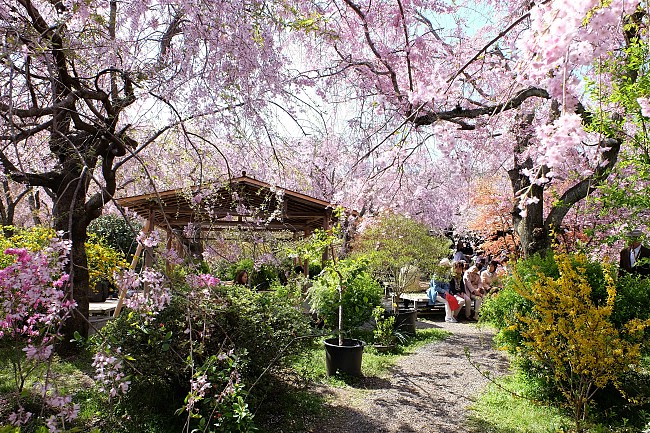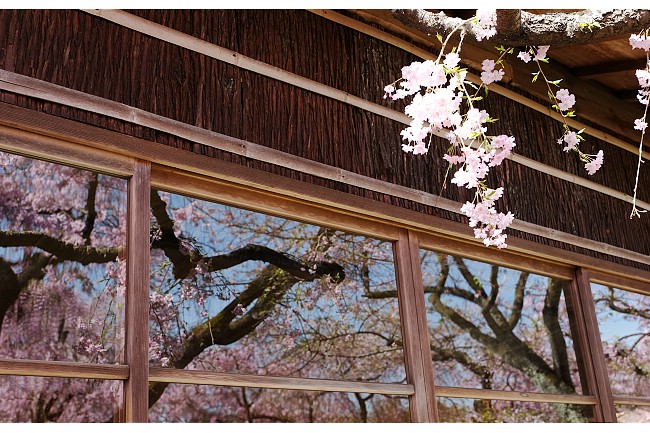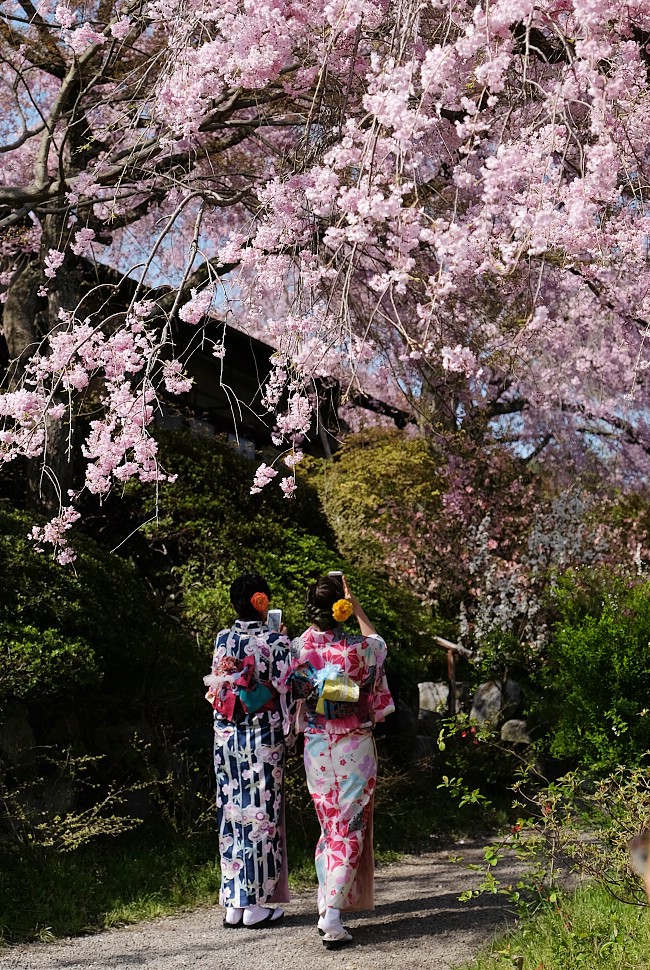 Questions? Ask in our forum.