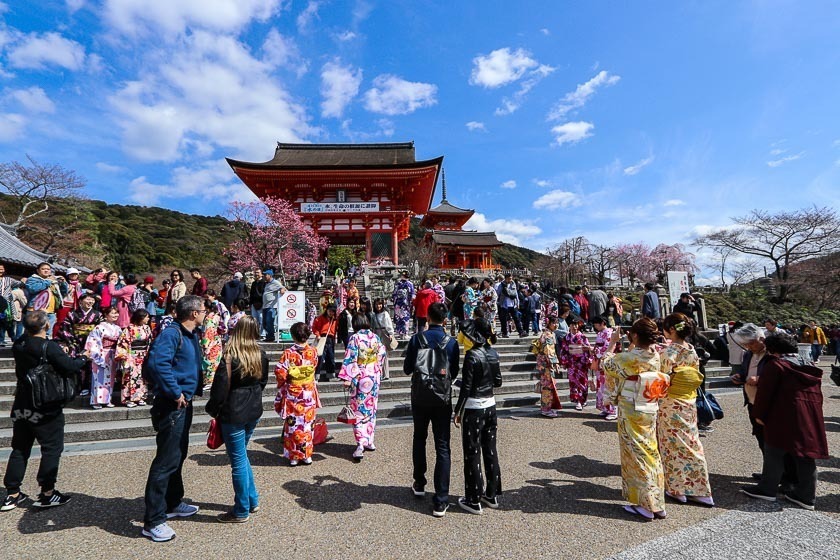 In the week following the opening of the first blossoms (kaika) in Tokyo on March 17, 2018, kaika was also announced in the majority of cities west of the metropolis. Due to the warmer temperatures in March, the cherry blossom season has been about a week earlier compared to the average year. Warm weather is forecast for the coming week and that is expected to encourage more cherry blossoms to open. Cities that announced their kaika last week are expected to reach their best viewing by early next week.
Today, we bring our first cherry blossom report from Kyoto in western Japan. The old capital reported the opening of its first blossoms yesterday on March 22, 2018. I visited a number of popular cherry blossom spots in Kyoto and found that despite the official announcement of kaika, many of the cherry blossoms in the places I visited were on the brink of opening. I expect the forecast warm weather over the next few days to encourage more blossoms to open and the best viewing period to begin from the middle of next week.
For those who are in Tokyo, you can read our report from the metropolis here.
The best spots to see cherry blossoms in Arashiyama are the cherry tree grove near the Hankyu Arashiyama Station and Nakanoshima Island along the river. Today, there was perhaps one or two blossoms open in both spots while most of the flowers were still in their buds. I expect more flowers to open over the coming weekend thanks to the forecast warm weather.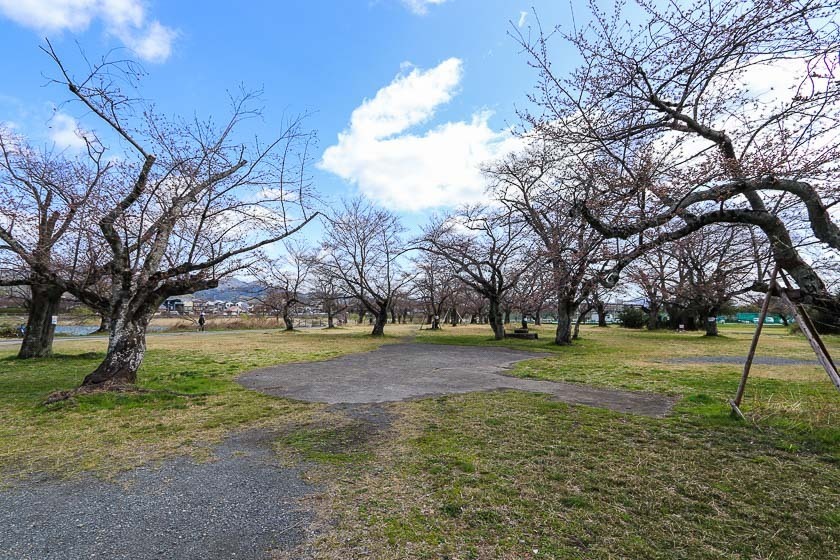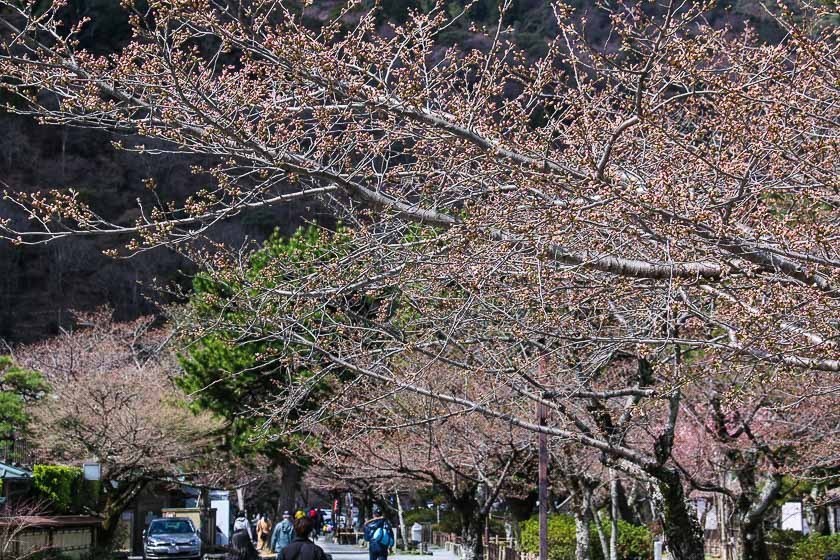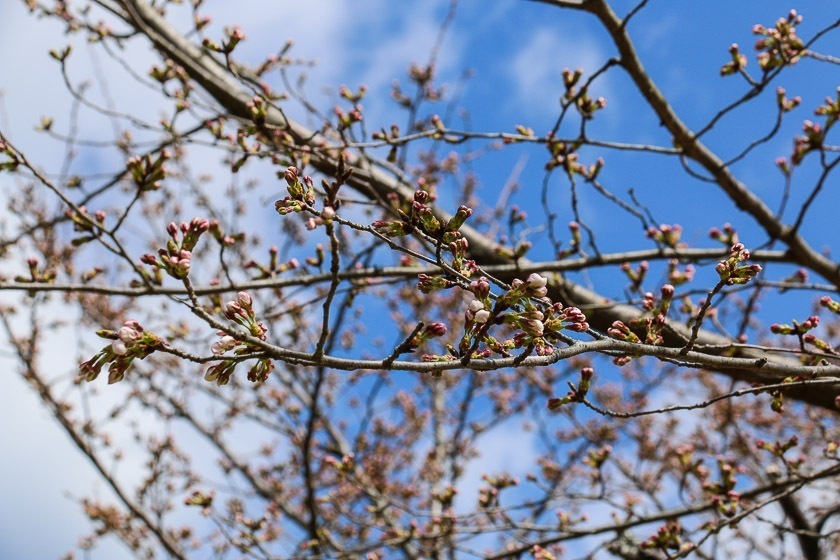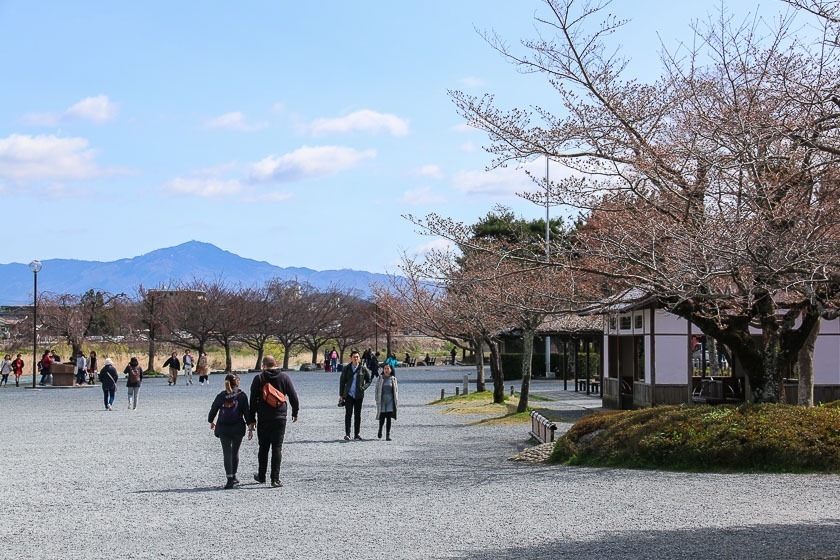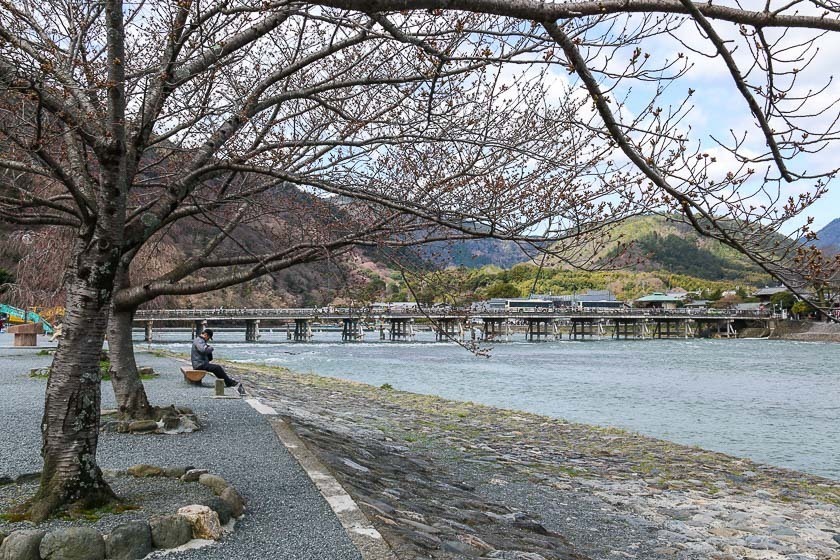 The Philosopher's Path is a popular spot during the cherry blossom season as the approximately two kilometer path is lined with many cherry trees. Today, the flowers have yet to bloom but it will not be long before they explode in quick succession in the warmth of the coming weekend.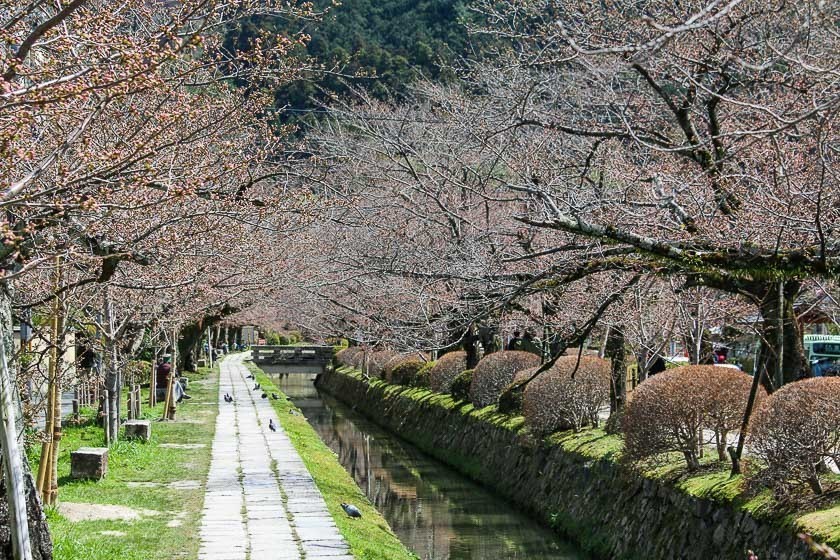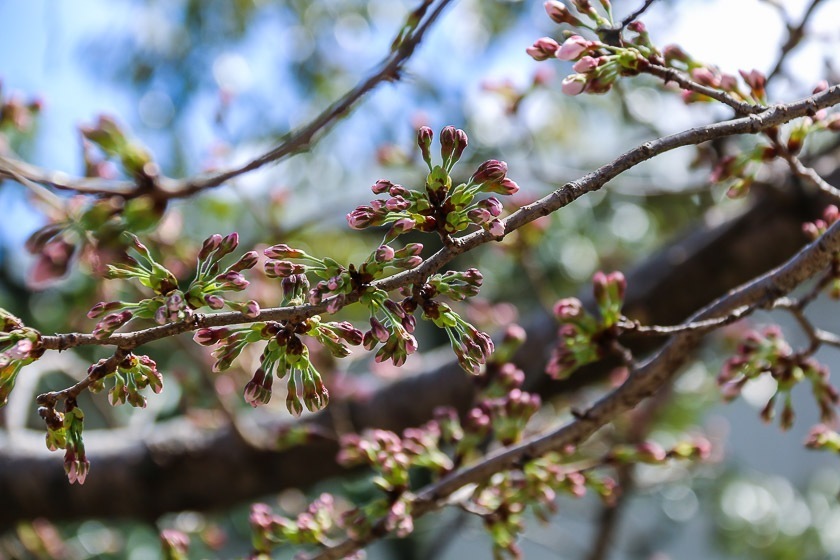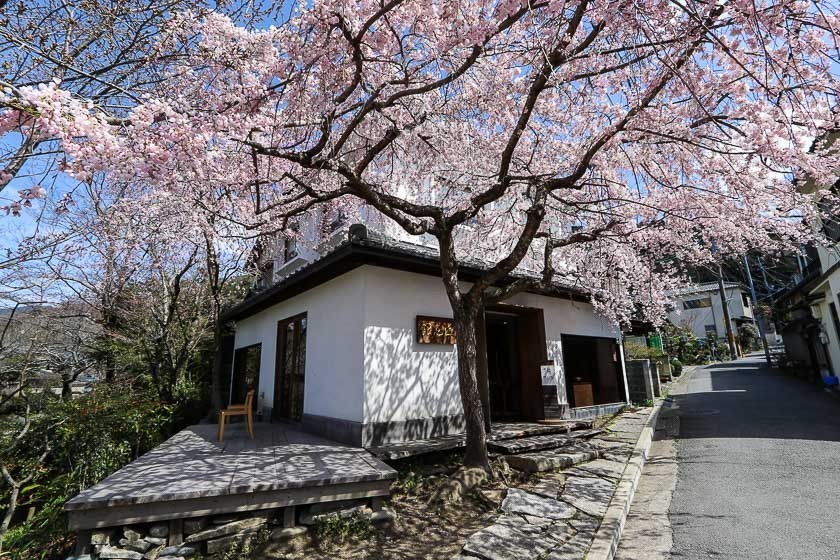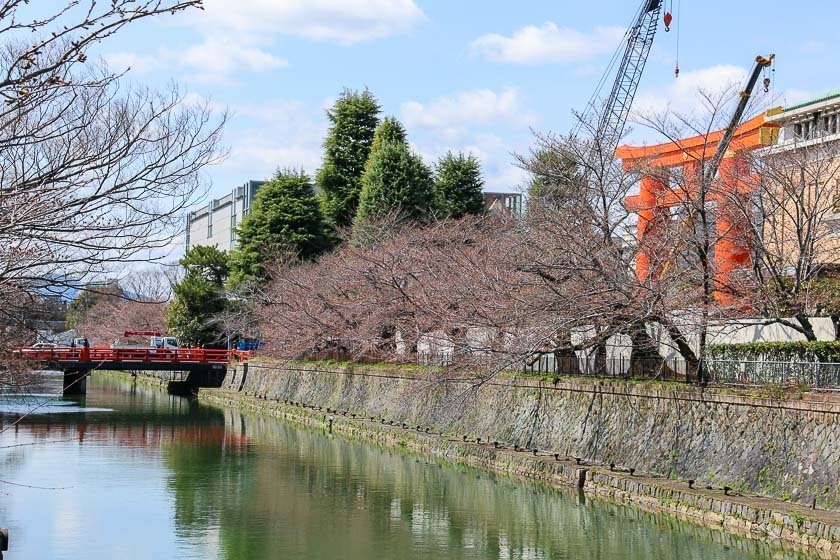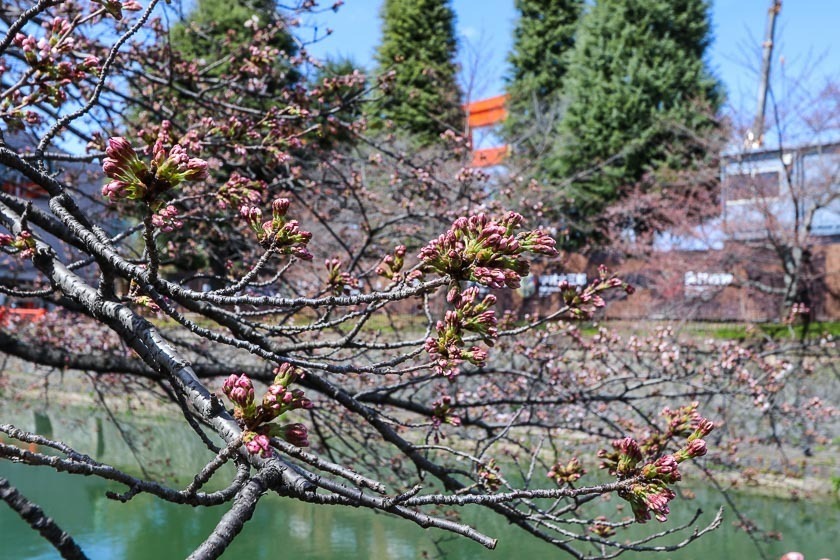 At Maruyama Park, the mainstream cherry trees, Somei Yoshino, have yet to bloom but the weeping cherry trees in the center of the park have already blossomed and are just over midway to full bloom.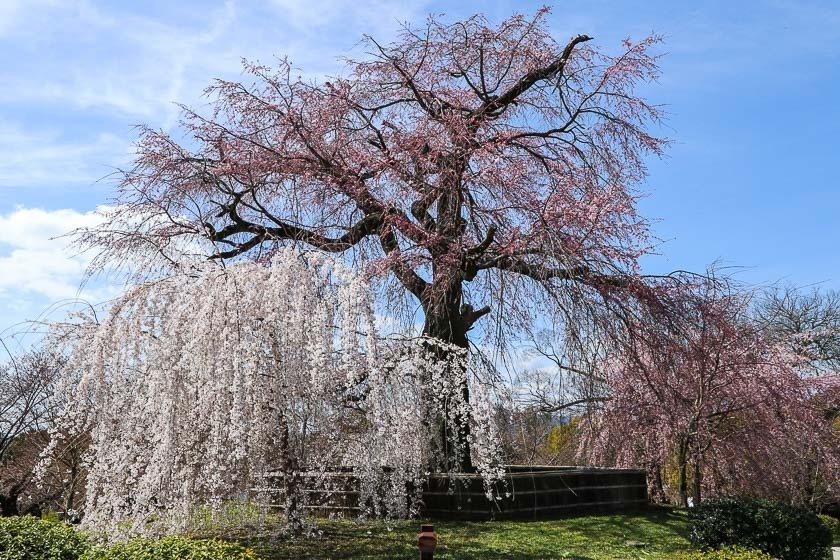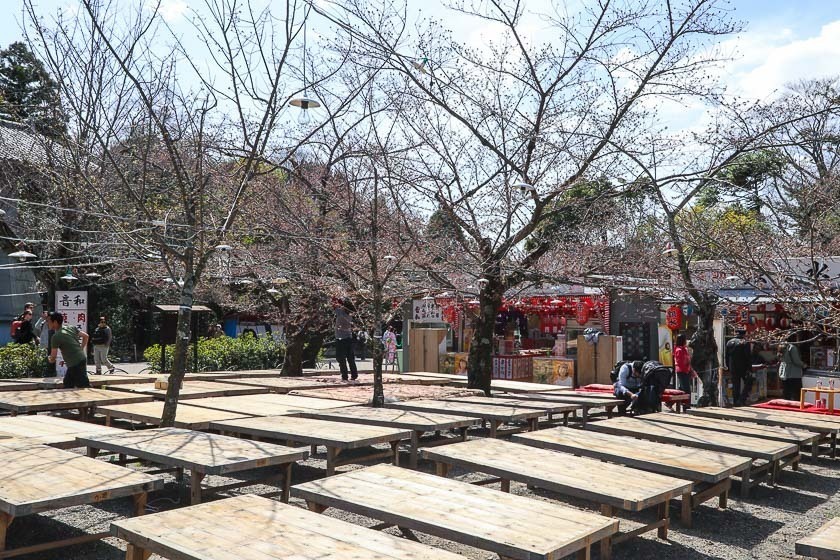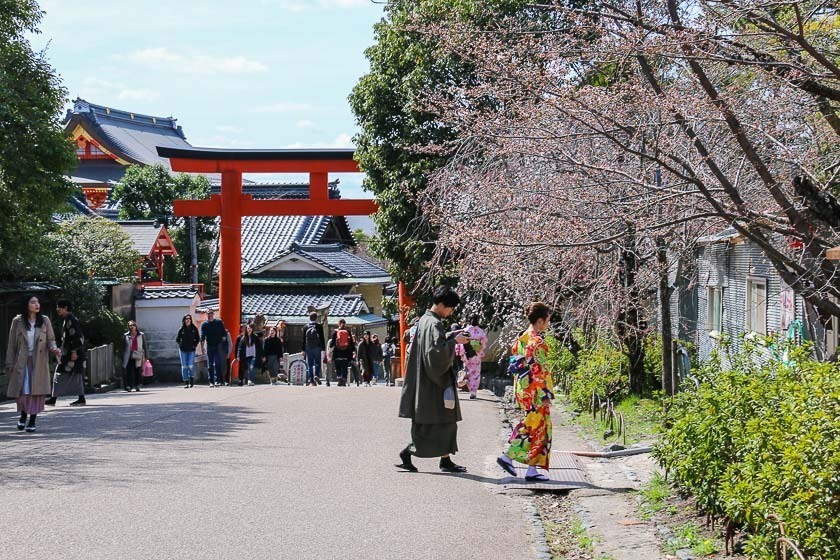 The cherry trees at Kiyomizudera Temple have yet to bloom but I expect many flowers to blossom over the weekend. The best viewing period is predicted to begin from mid next week thanks to the forecast higher temperatures over the next few days. From March 30 to April 8, 2018, Kiyomizudera Temple will also be open in the evenings from 18:00 to 21:00. Visitors can enjoy the evening illuminations in addition to the open blossoms during this time.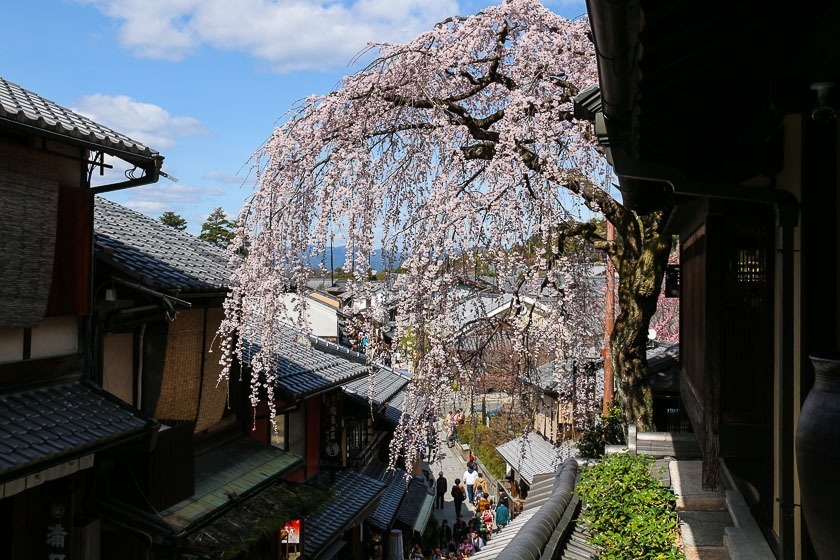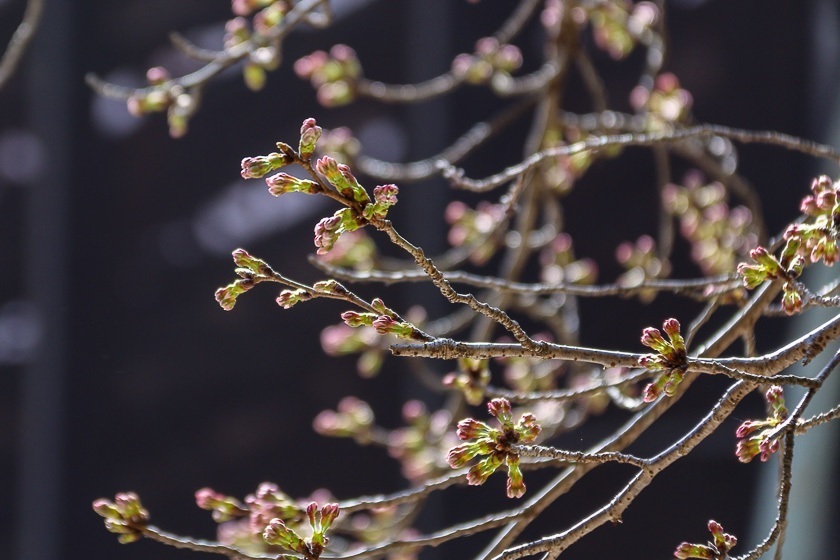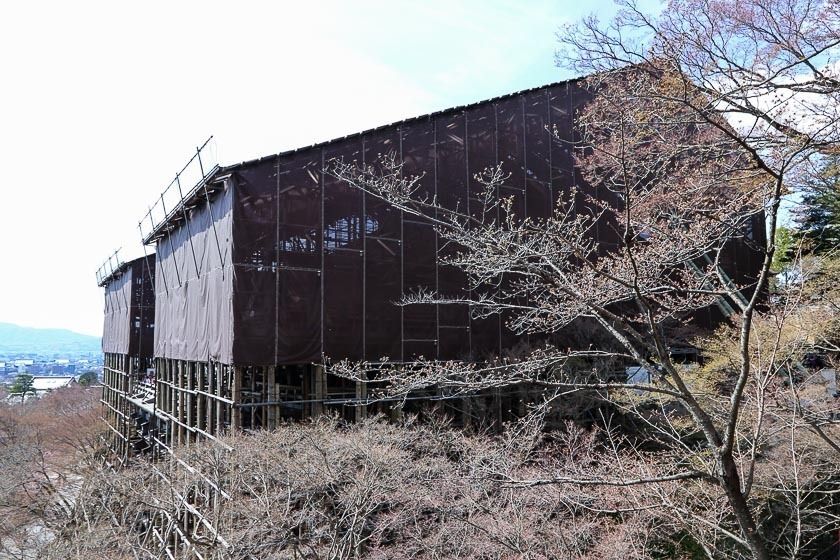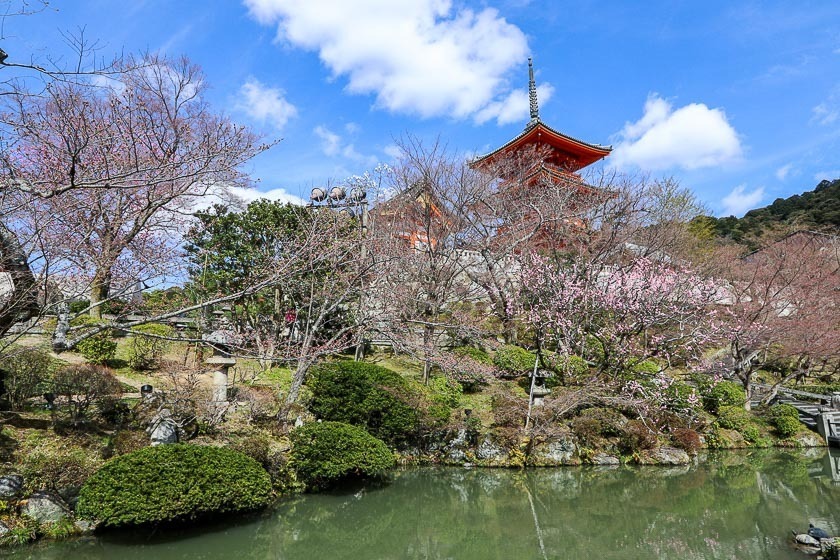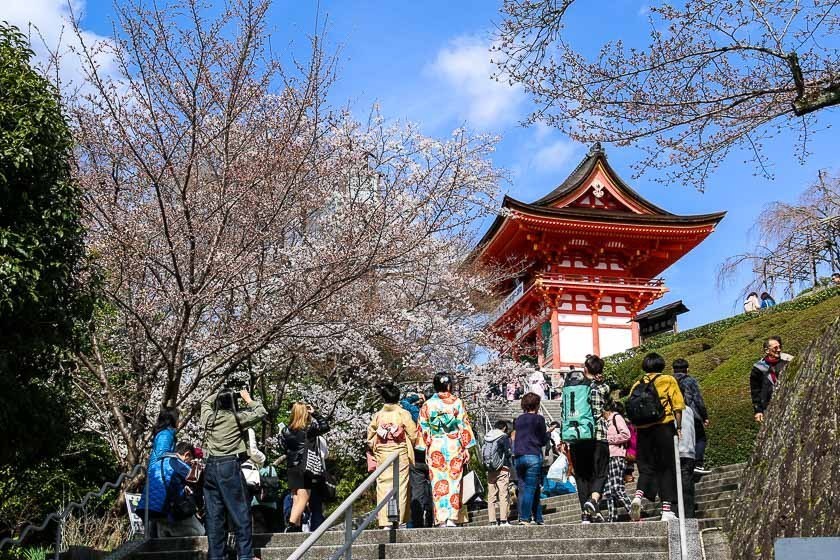 Questions? Ask in our forum.