Cherry Blossoms 2013: Nagoya Report (3/26)
Cherry Blossom Report 2013
Official cherry blossom reports by japan-guide.com
2013 Cherry Blossom Forecast - Schedule of upcoming reports - Popular cherry blossom spots
How to do hanami? - Cherry tree varieties - Post your own report
2013/03/26 - Nagoya Report
by sean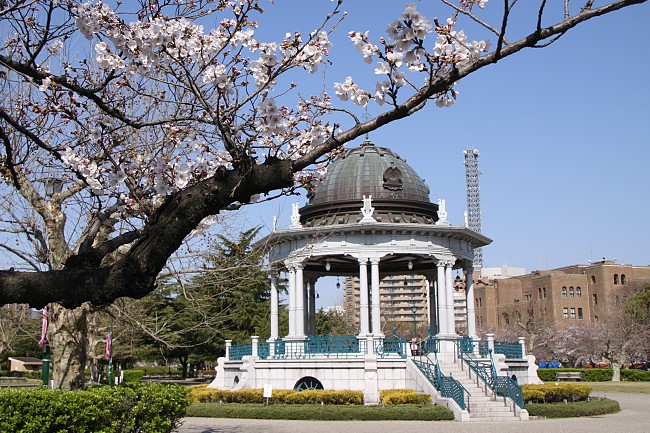 Bandstand at Tsuruma Park
Nagoya is the fourth most populous city in Japan, after Tokyo, Yokohama and Osaka. Interestingly, although the city's first cherry blossoms were officially declared open a week ago, the cherry trees were still at quite an early stage when I visited today.
This could be due to some less than warm days in the past week. Consequently, peak season in Nagoya could possibly arrive only around Friday, making this weekend great for hanami (cherry blossom watching) gatherings.
Tsuruma Park
March 26, 2013 - (opening 10-50%)
Tsuruma Park is a lovely city park with lots of open space, a nice landscape garden, a nostalgic bandstand of Meiji Period architecture and many plant varieties, including a cherry tree grove.
Today, I found the cherry trees here to be about at the halfway mark. Many buds look ready to open with just another day or two of warm weather, but with today and tomorrow forecast to be slightly chilly, it could be at least Thursday before peak is reached. Maybe the intelligent buds are waiting for the likely rain to pass on Thursday before radiating to their full glory.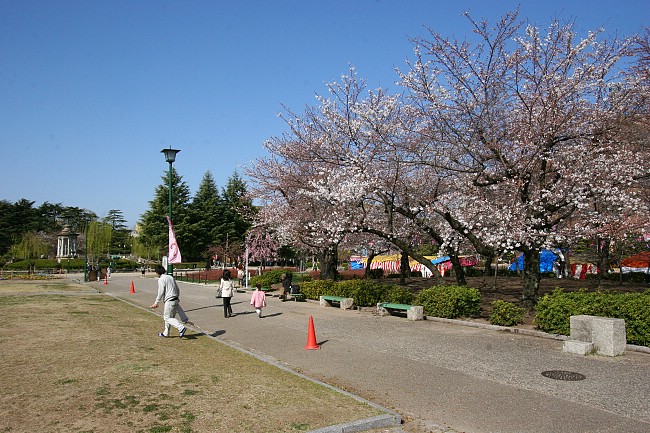 Tsuruma Park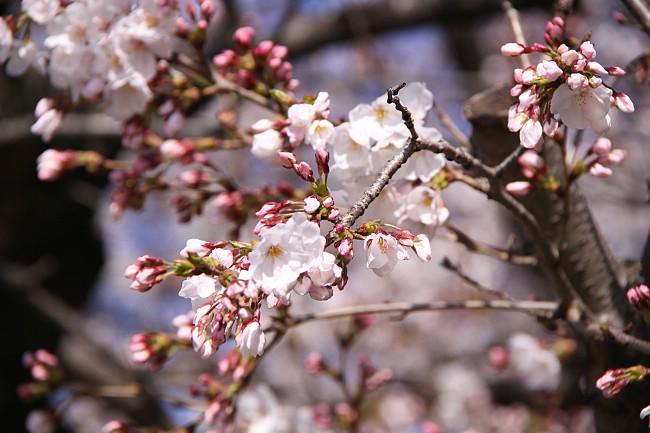 Full-looking buds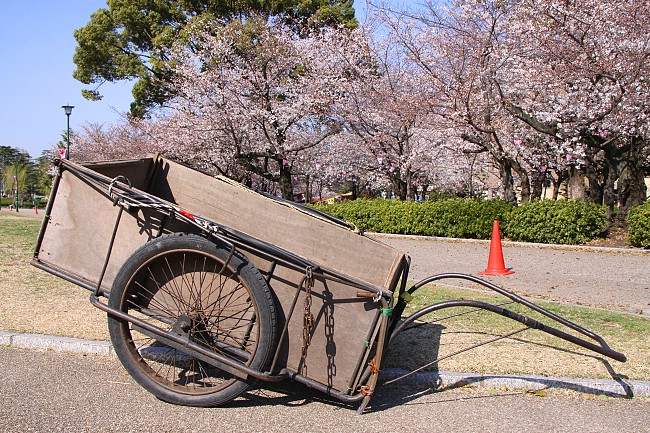 Wheelbarrow of the gardeners
Yamazakigawa Riverside
March 26, 2013 - (opening 10-50%)
Yamazakigawa River flows through the Mizuho Sports Park, a huge area with facilities for almost every sport I can think of. Fittingly, there was a constant stream of people jogging, cycling or doing some other exercises on the paths by the river.
This morning I found the cherry trees lining the banks of Yamazakigawa River in an even less advanced stage than those at Tsuruma Park. I think the best cherry blossom views here will be from Friday at the earliest.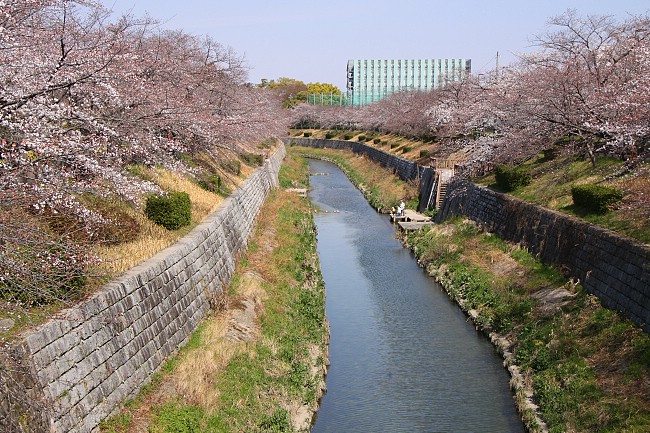 Yamazakigawa River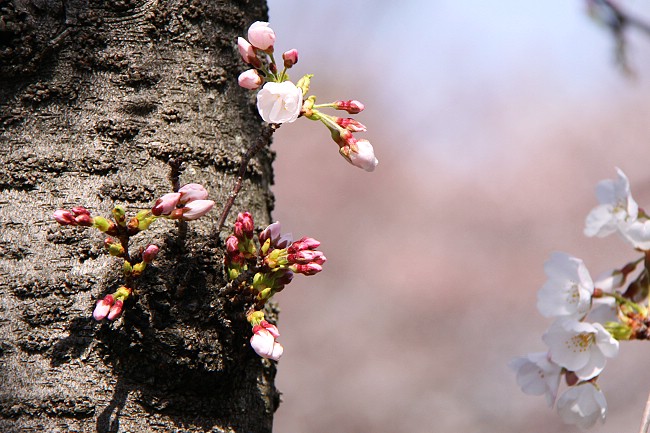 General state of cherry blossoms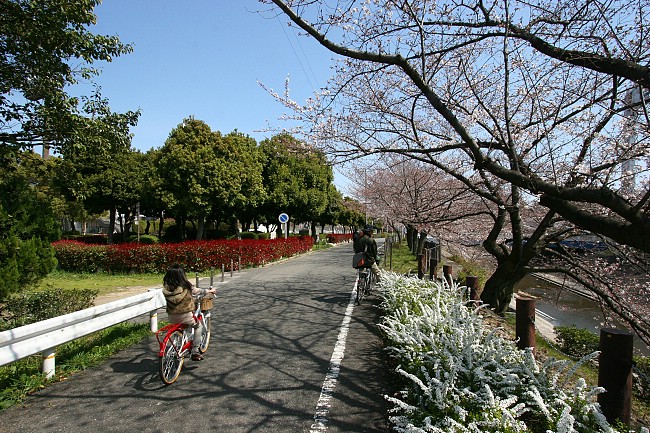 People cycling
Nagoya Castle
March 26, 2013 - (opening 10-50%)
Reconstruction works have been ongoing at Nagoya Castle since 2009 in an effort to restore the destroyed palace structures that once stood on the premises of this cultural icon. This year, on May 29, part of the rebuilding of the Honmaru Palace will be completed: the Entrance Hall and the Front Study Room will be open to the public from that day. Currently, visitors are able to observe the ongoing reconstruction works (open on Monday, Wednesday, Friday, Saturday, Sunday and Public Holidays; 9:00 to 12:00 and 13:00 to 16:00).
The cherry blossoms at the castle were at a similar state to those at Yamazakigawa Riverside. For those intending to visit this weekend, you might also wish to check out Meijo-koen Park which is located just across the castle's northern moat. The park offers ample picnic grounds, playgrounds and pretty cherry blossom views too.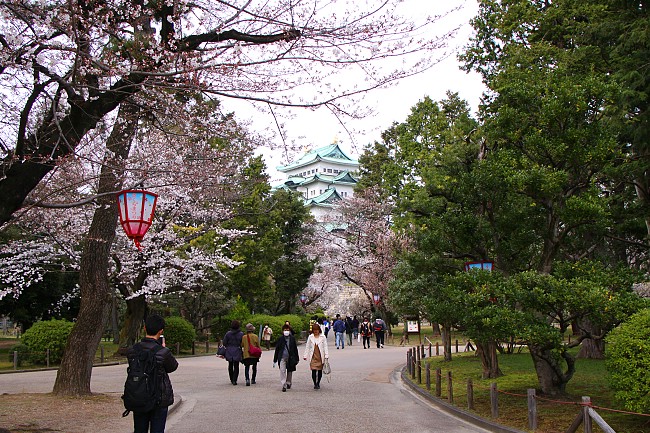 Nagoya Castle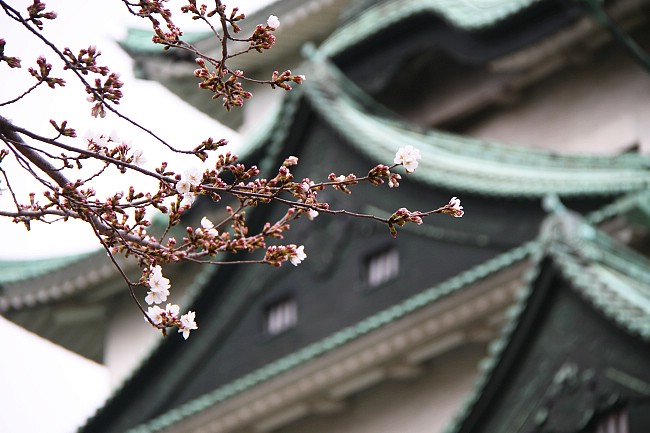 These buds need more time with warmer temperatures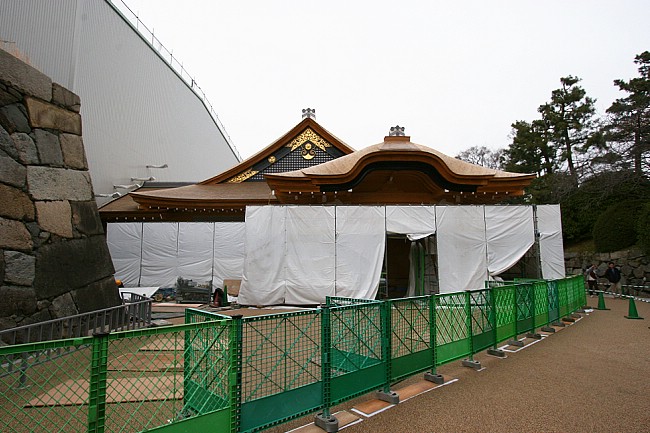 Entrance hall due to open on May 29 this year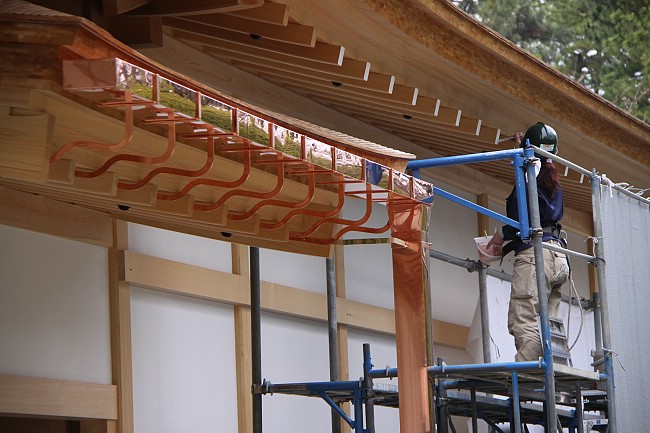 Final touching up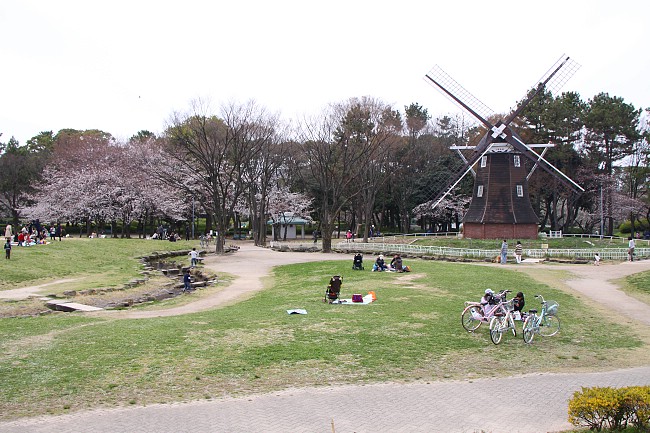 Meijo-koen Park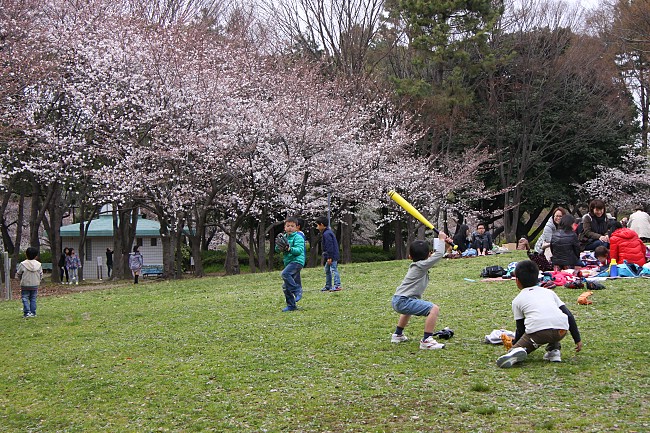 Children having a good time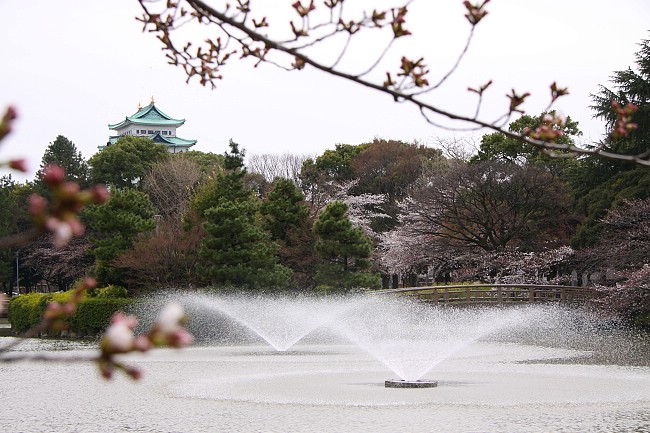 Questions? Ask in our forum.