Cherry Blossoms 2010: Fujigoko Report (4/14)
Cherry Blossom Report 2010
by japan-guide.com
This is the official japan-guide.com cherry blossom report for 2010. Please visit also our guide to cherry blossoms for more general information about cherry blossoms and this year's forecasts and our schedule of upcoming reports.
2010/04/14 - Fujigoko Report
by scott
Today we went to check out the Fuji Five Lakes area which is a popular spot to take pictures of cherry blossoms with Mount Fuji as a backdrop. Two of the best places to view the combination of flowers and mountain are at Chureito Pagoda and along the northern shore of Lake Kawaguchiko.
Chureito Pagoda
April 14, 2010 - full bloom
As the cherry blossom season around Tokyo and Kyoto comes to a close, the Fuji Five Lakes area is just getting warmed up. The blossoms opened at the end of last week and the last few days of fine weather has helped them to reach full bloom today. Our first stop of the morning took us to the Chureito Pagoda which stands on a hill looking out at Mount Fuji in the distance.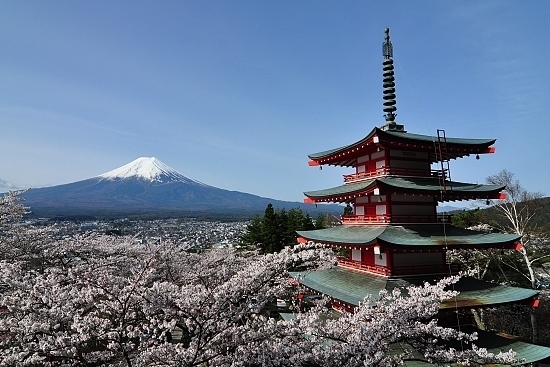 The cherry trees around the pagoda were at full bloom today and the grounds were busy with photographers looking to take advantage of what might be the only day of good weather this week. During the next few days it is expected to rain off and on until the weekend and hopefully the cherry blossoms will be able to survive.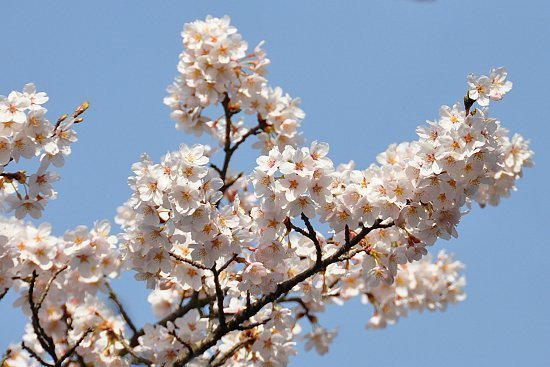 Lake Kawaguchiko
April 14, 2010 - full bloom
The northern shore of Lake Kawaguchiko offers the best views of Mount Fuji and there are many points along the water where lots of cherry trees have been planted. Some of the popular spots are near the northern end of the Kawaguchiko Ohashi Bridge and between the Kawaguchiko Art Museum and the Orgel Box Museum.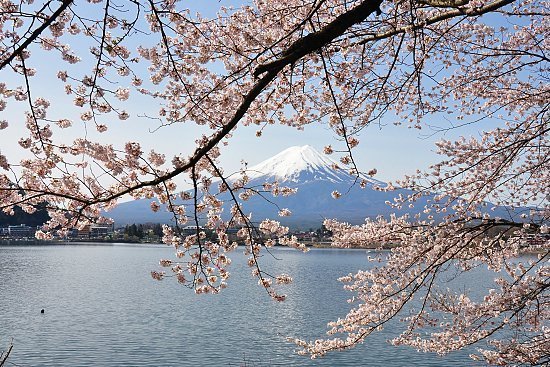 Both spots were somewhat crowded with photographers just like at the pagoda earlier, but there were plenty of blossoms, and the sky remained uncharacteristically clear rather late into the morning.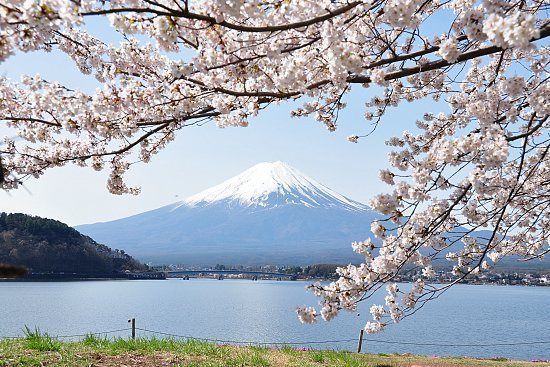 The cherry trees around the lake were at full bloom today and looked great. But as mentioned earlier, the weather is unfortunately supposed to turn cloudy with light rain until the weekend which may shorten the cherry blossom season in the Fuji Five Lakes area.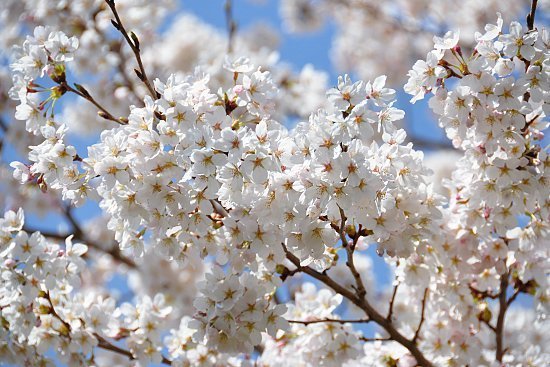 Questions? Ask in our forum.