Miyajima: Approaching Full Bloom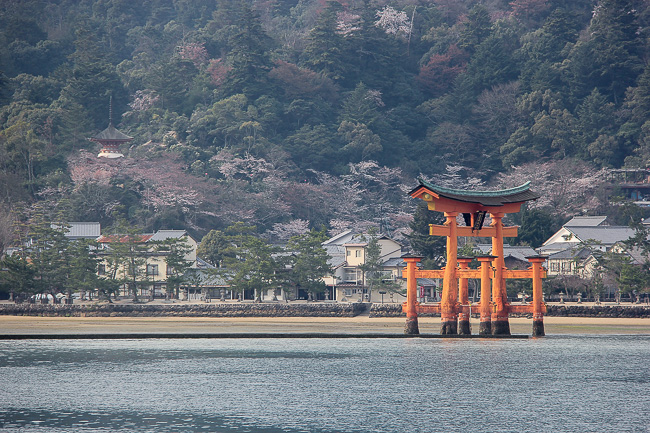 The cherry blossom season has started in over two thirds of the country except for the Tohoku Region and Hokkaido. The warm spring weather over the last three days saw temperatures rising to about 20 degrees Celsius, and in the process, encouraging the flowers to blossom. Three cities, Fukuoka, Nagasaki and Matsue, reached full bloom (mankai) today. The cherry blossoms in these cities should remain at their best for another week or so, though their season could be shortened by heavy rain and strong winds. The weather is forecast to remain warm for the next few days, and I expect the coming weekend to be very popular for cherry blossom viewing (hanami) parties across most of Japan.
Today, I went to the very popular tourist destination, Miyajima in Hiroshima Prefecture. The cherry blossoms I saw there were just a day or two shy of reaching full bloom. The coming weekend would be the perfect time to visit the island to see the sakura flowers and the blossoms should remain at their best till the first week of April. I was fortunate to arrive when it was still low tide and went for a walk towards the torii. While the cherry trees on Miyajima are relatively spread out, there are a number of clusters of trees including the ones near the Tahoto pagoda and the five storied pagoda. Even though it was a weekday, the boats that arrived at Miyajima were constantly crowded and I would recommend to visit early to avoid most of the crowds.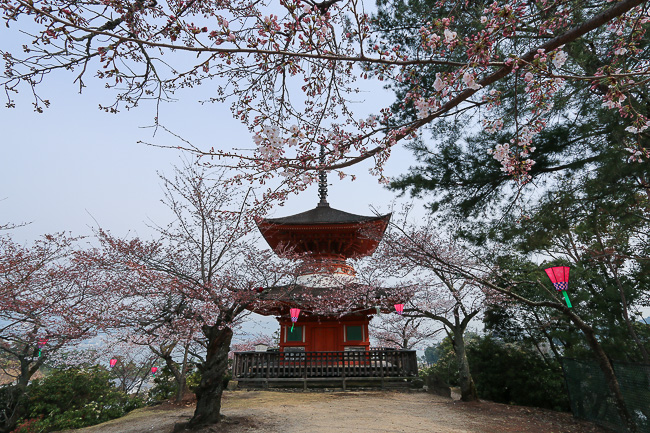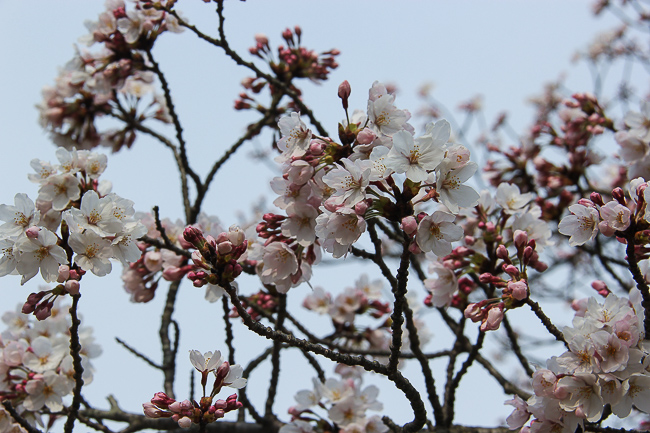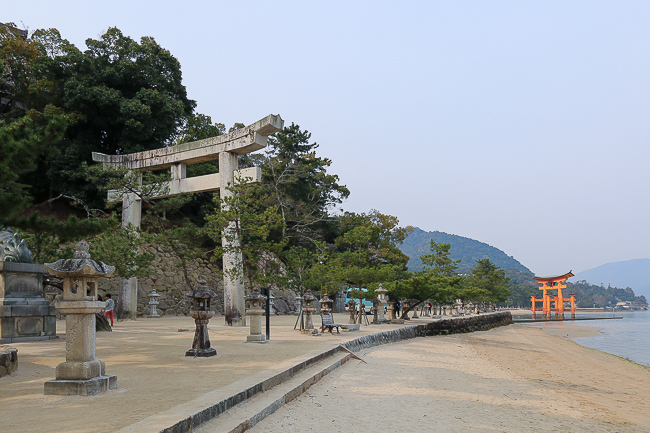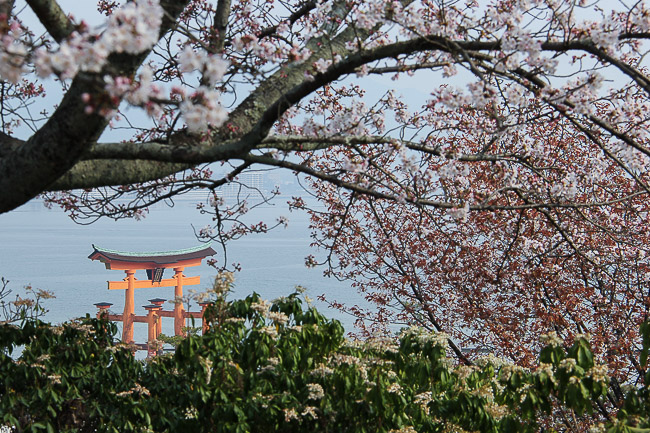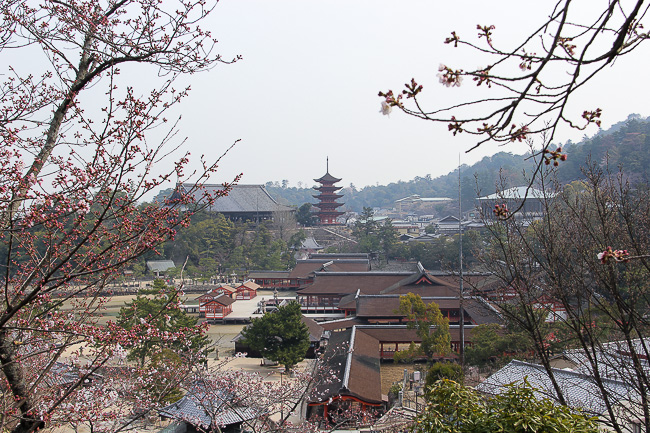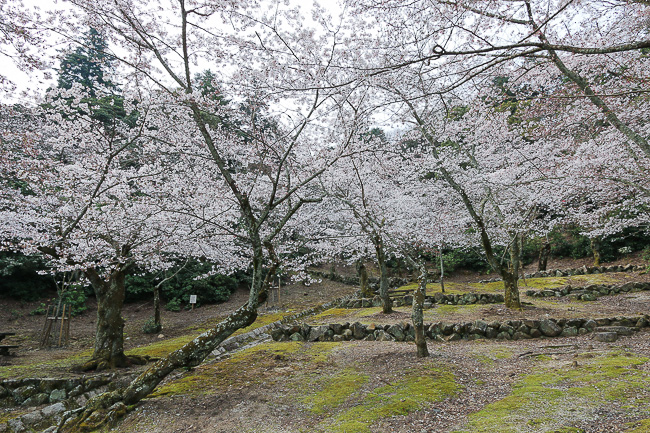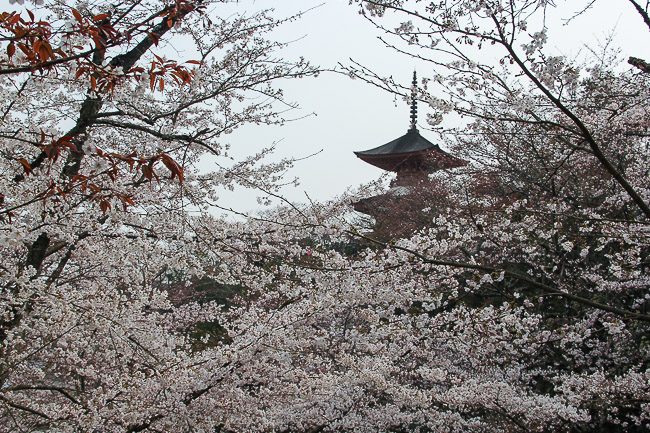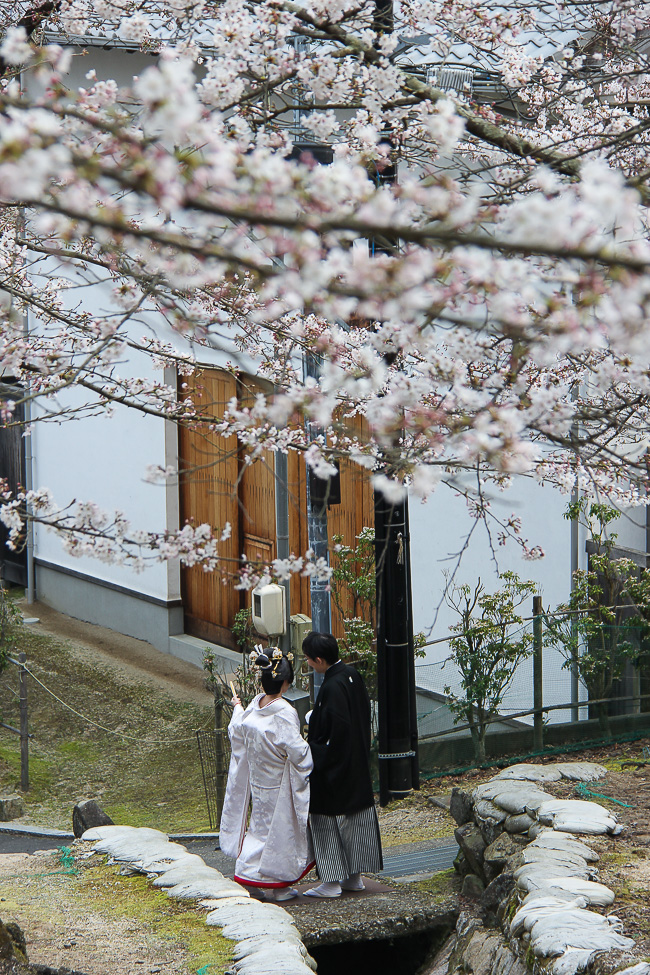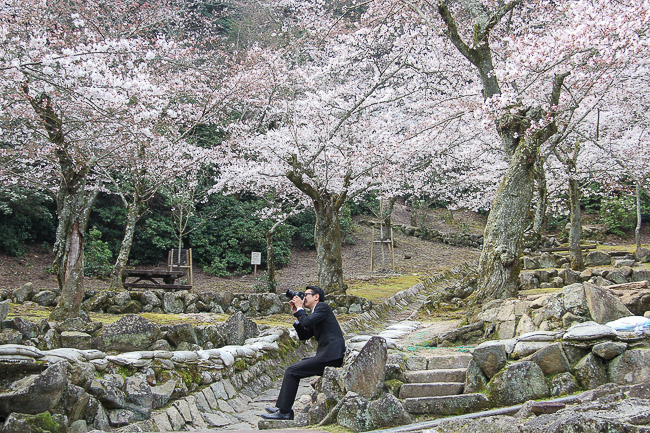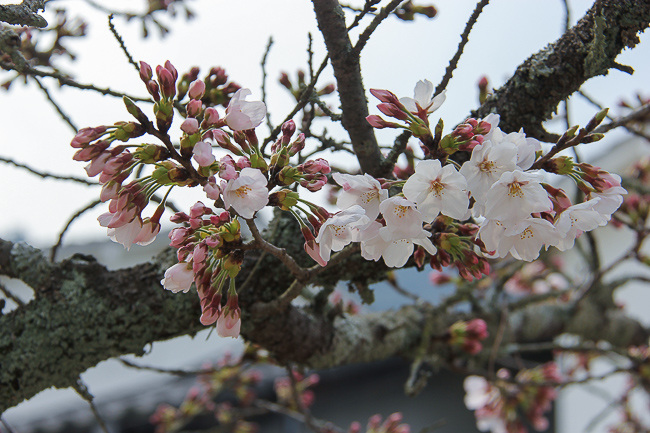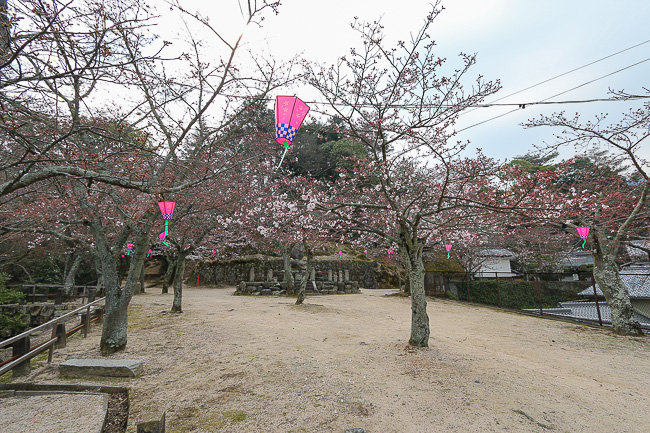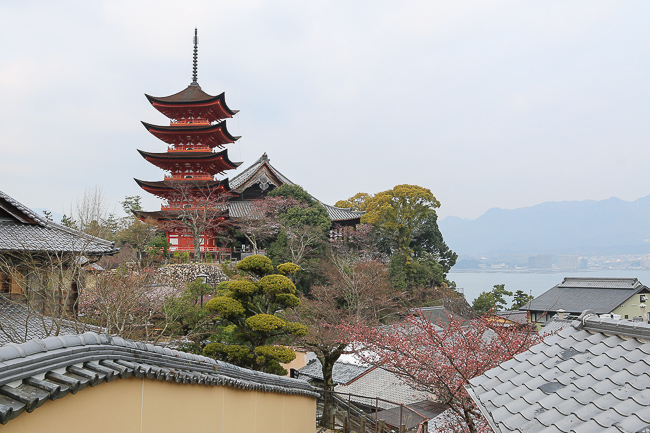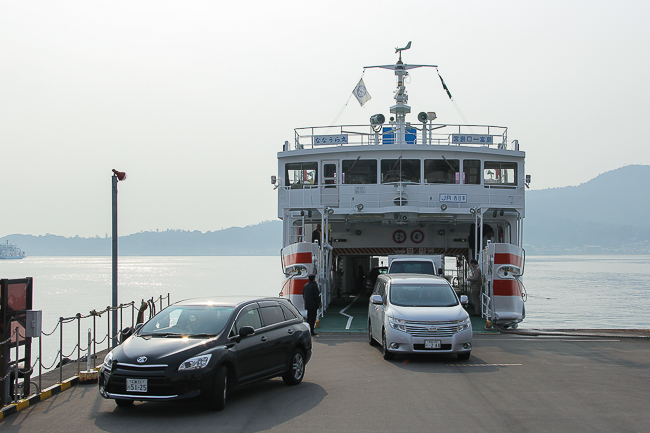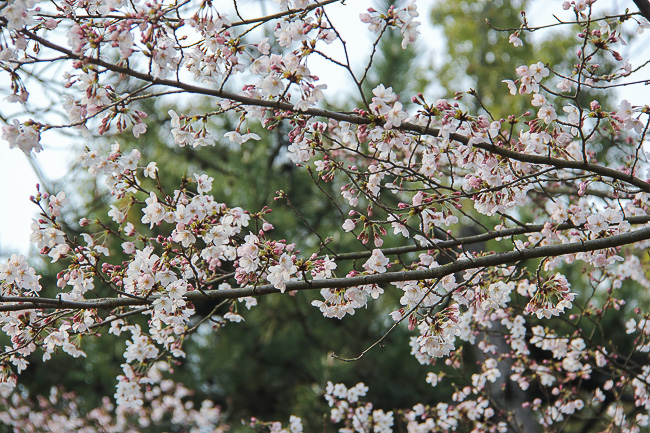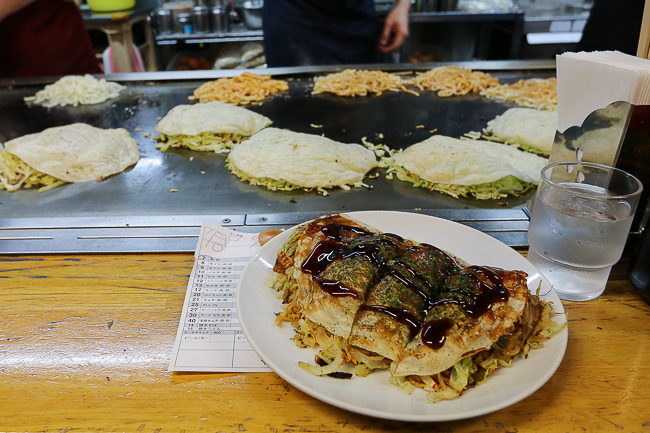 Questions? Ask in our forum.