Fukushima: Petals Starting To Fall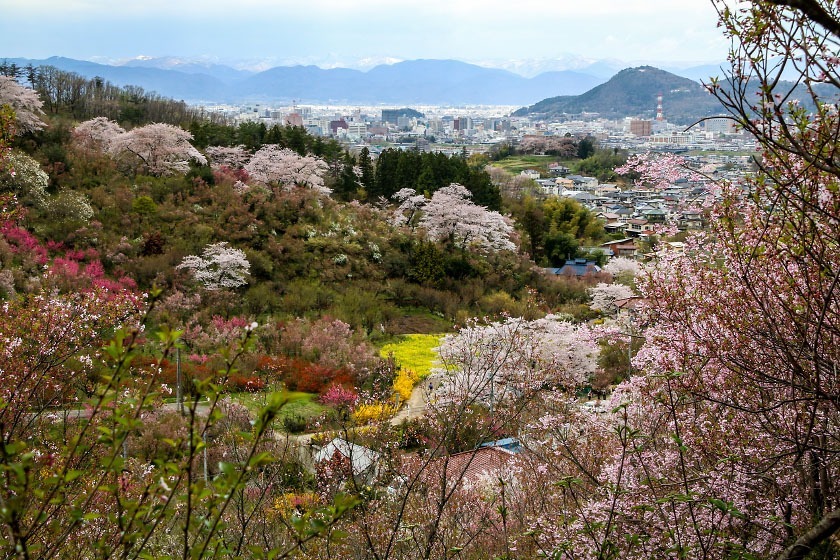 The cherry blossom season is reaching its height this week in many spots throughout the Tohoku and Chubu Regions of Japan as the blossoms move their way north towards Hokkaido (due to reach best viewing in the first week of May).
While the season is coming to an end in Tokyo and Kyoto, some late-blooming varities of trees can still be enjoyed this week in the two cities in certain spots for those who may have missed the main season.
Today, I followed the main cherry blossom "front" north to the Tohoku Region's Fukushima City. Located in one of the southernmost parts of Tohoku, the blossoms in this area have already reached their peak, in contrast to the still-opening prefectures of the region. My destination for the day: Hanamiyama, one of Fukushima Prefecture's most well-loved cherry blossom spots.
Hanamiyama, once the side project of local farmers, has become one of Fukushima's most stunning places to enjoy cherry blossoms. The village-turned-park is home to over two dozen varieties of flowering trees and plants, many of which are types of sakura (cherry trees). From mid-late April, the sakura, along with many other plant varieties, bloom and attract large numbers of visitors to this otherwise quiet farming community.
When I arrived this morning, I was greeted by overcast skies and colorful blossoming flowers all around. I started with the park's main walking course to the mountain's highest point, and then trekked on to a handful of other nice viewpoints scattered around the hills. Because of the large variety of plants, many were at their full bloom today, while some were a bit past. The Somei Yoshino trees were a few days past their peak today, possibly in part due to strong rain that hit the area yesterday. Other sakura and flower varieties, however, were gorgeously at full bloom in many spots, including yaezakura, hanamomo, and nanohana (rapeseed) among many others.
Again, thanks to the variety of flora, the blossoms should still be quite nice through the rest of this week, and possibly beyond. For those hoping to catch the sakura specifically, this week is definitely recommended.
The mountain is easily accessible from Fukushima Station thanks to direct shuttle buses (250 yen one way, 500 yen round trip, frequent departures until April 23 from the station's east exit). Alternatively, a taxi ride costs a fixed fare of 1550 yen one way (until May 7) from the east exit of the station.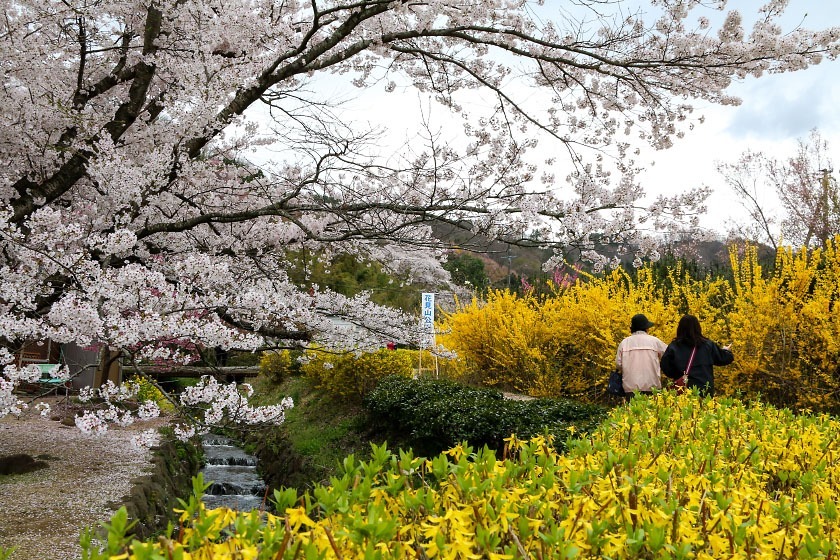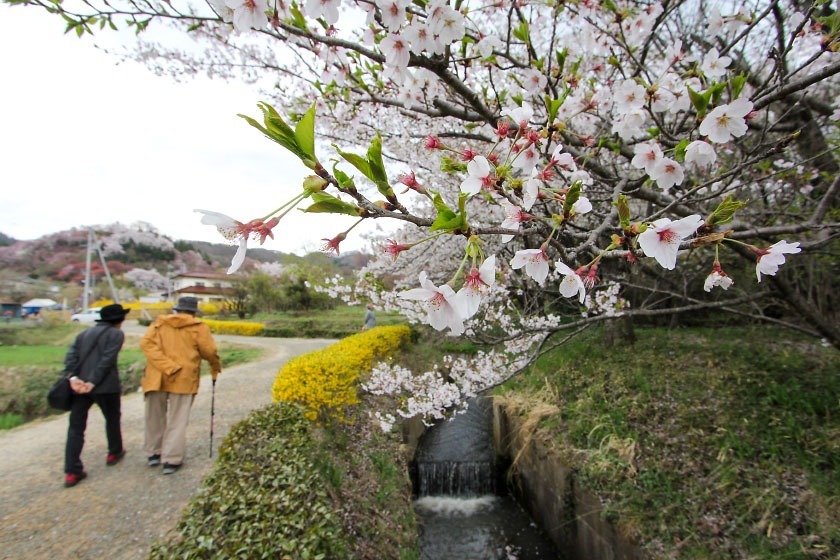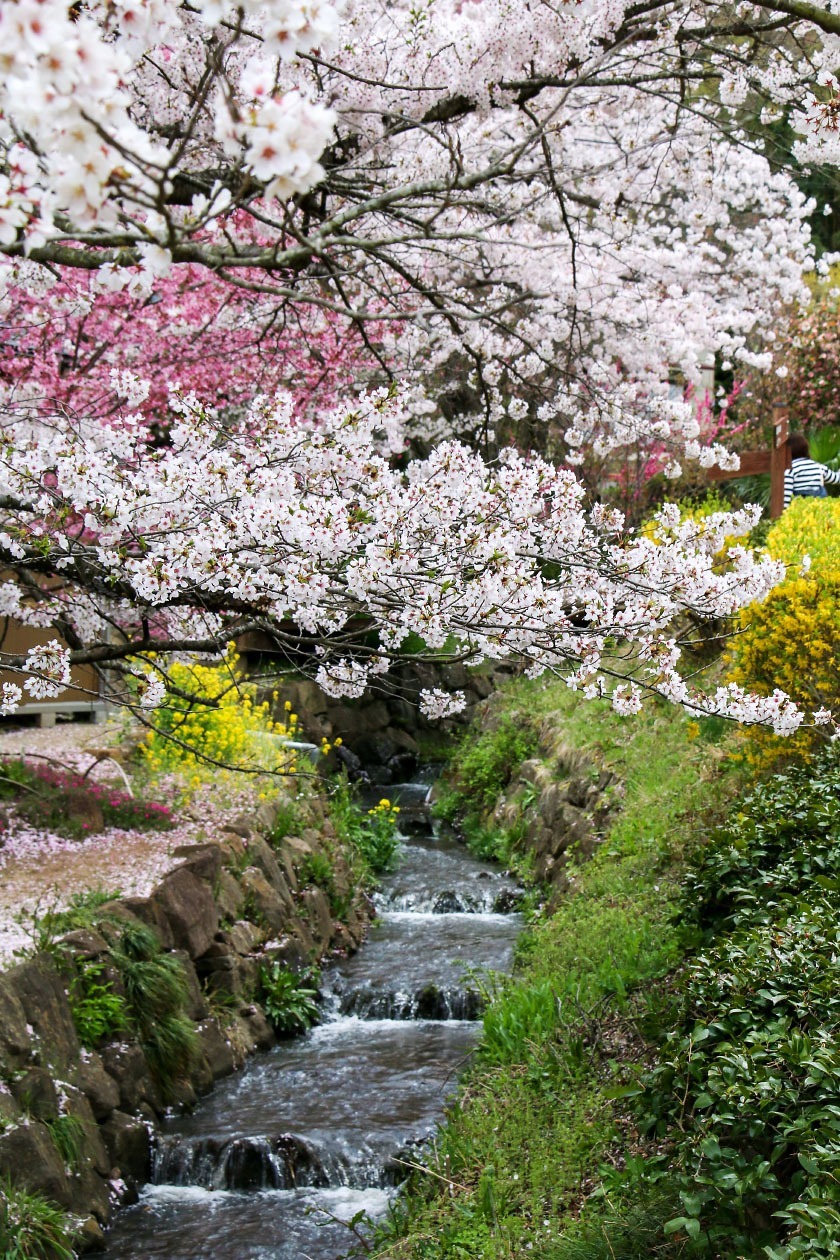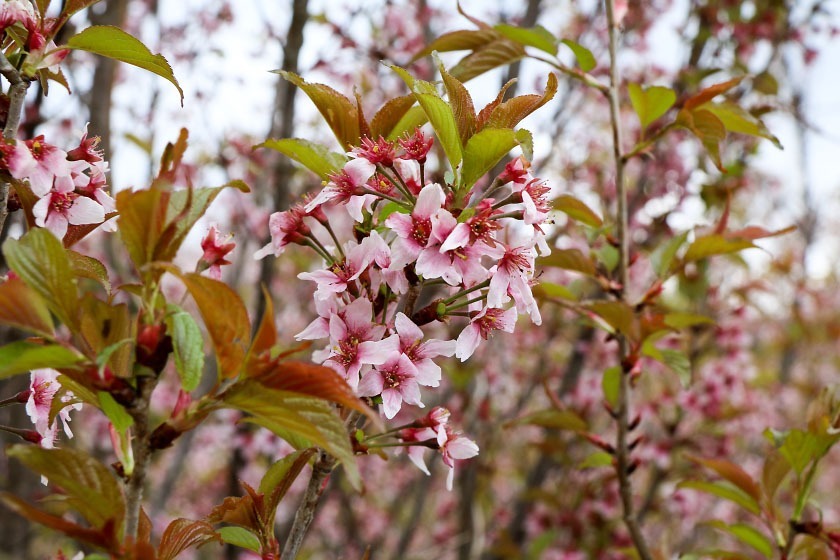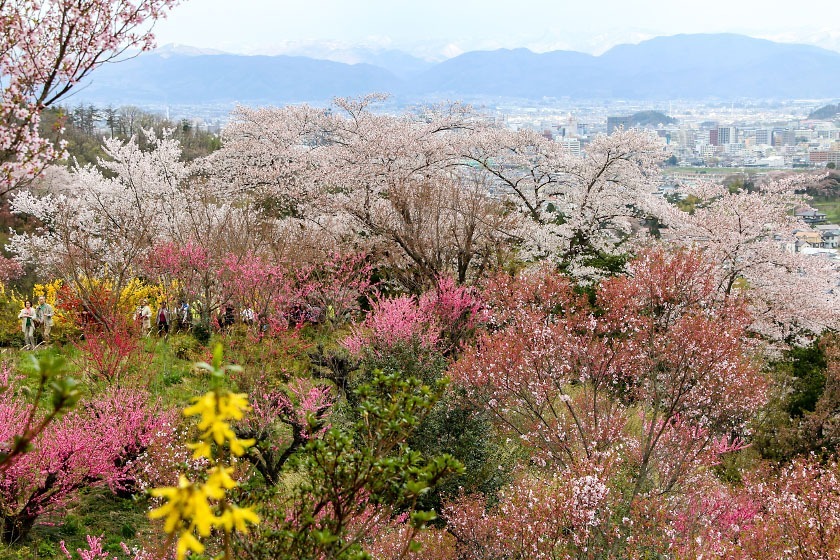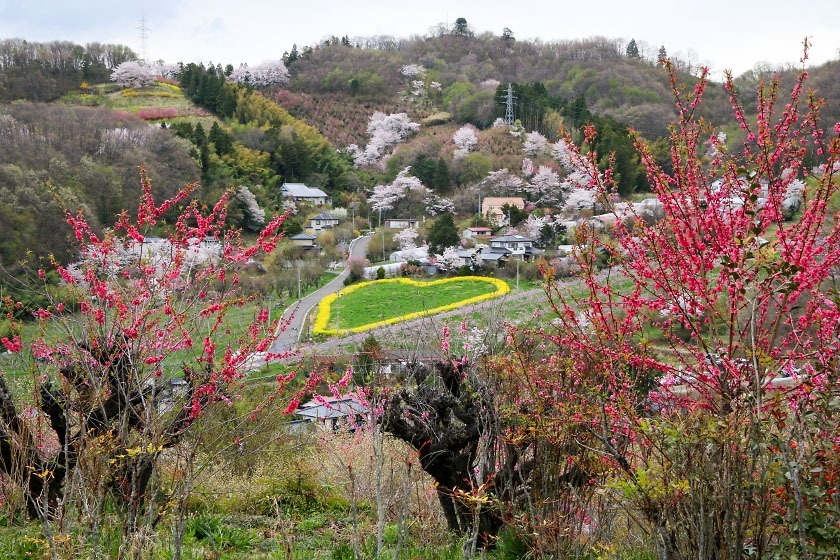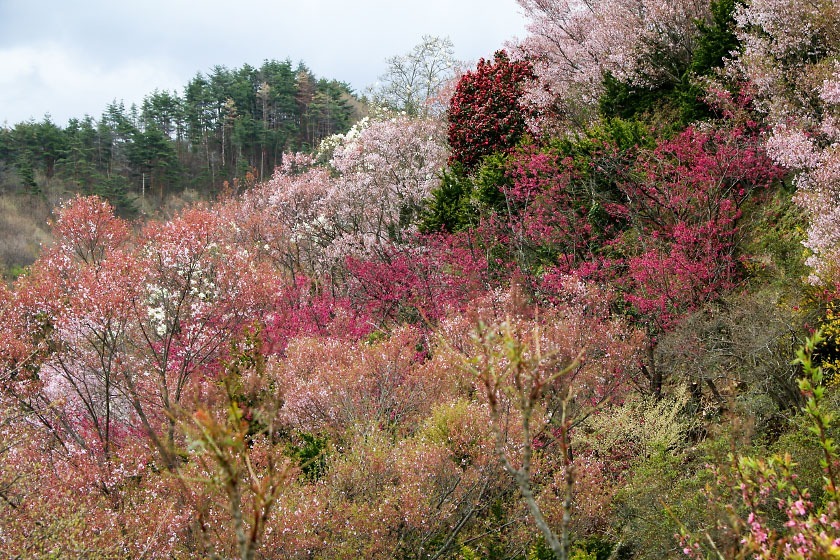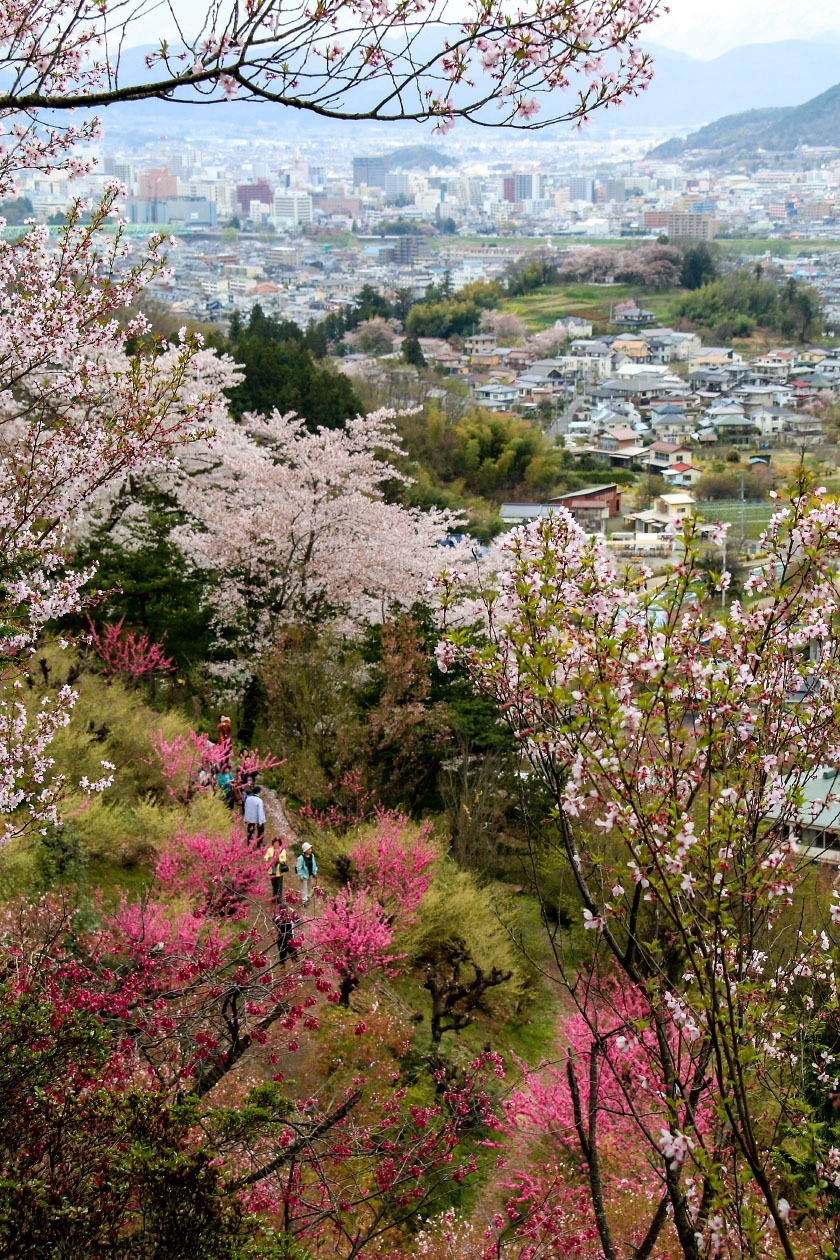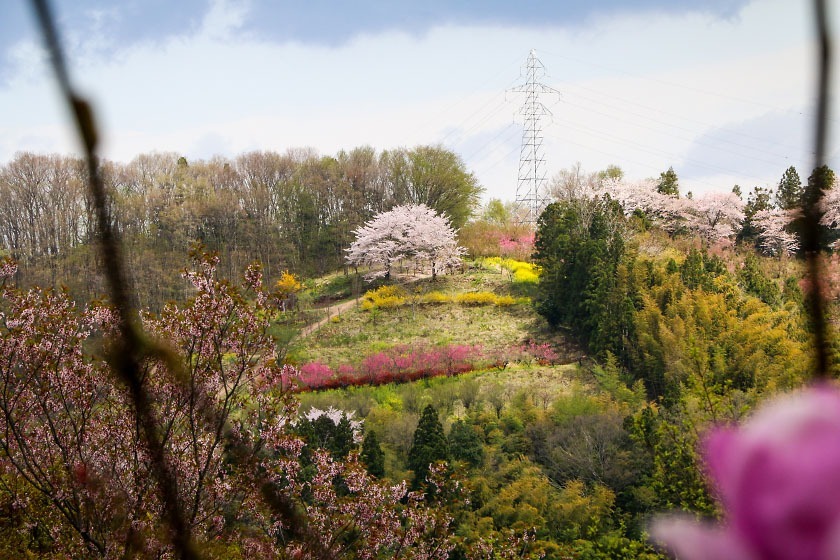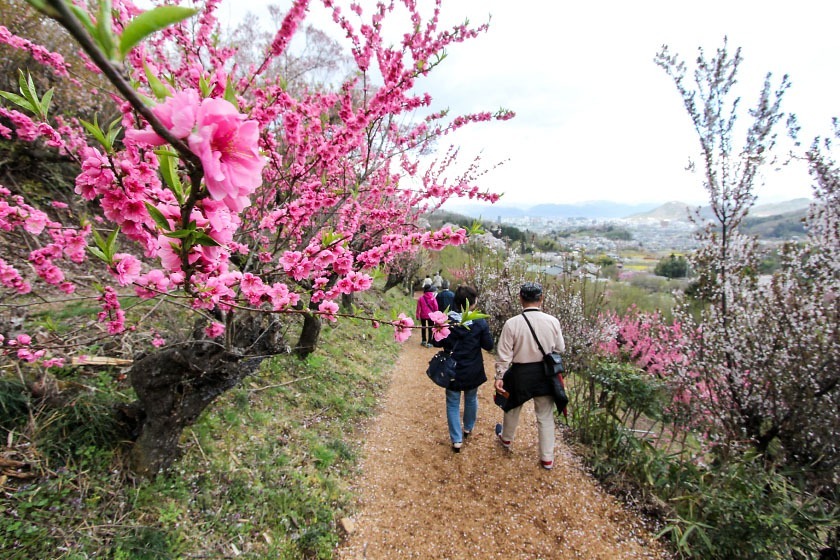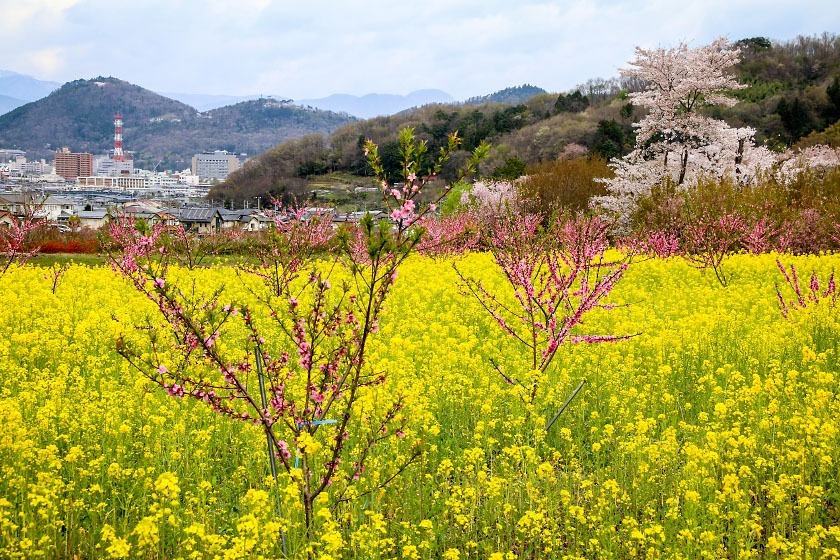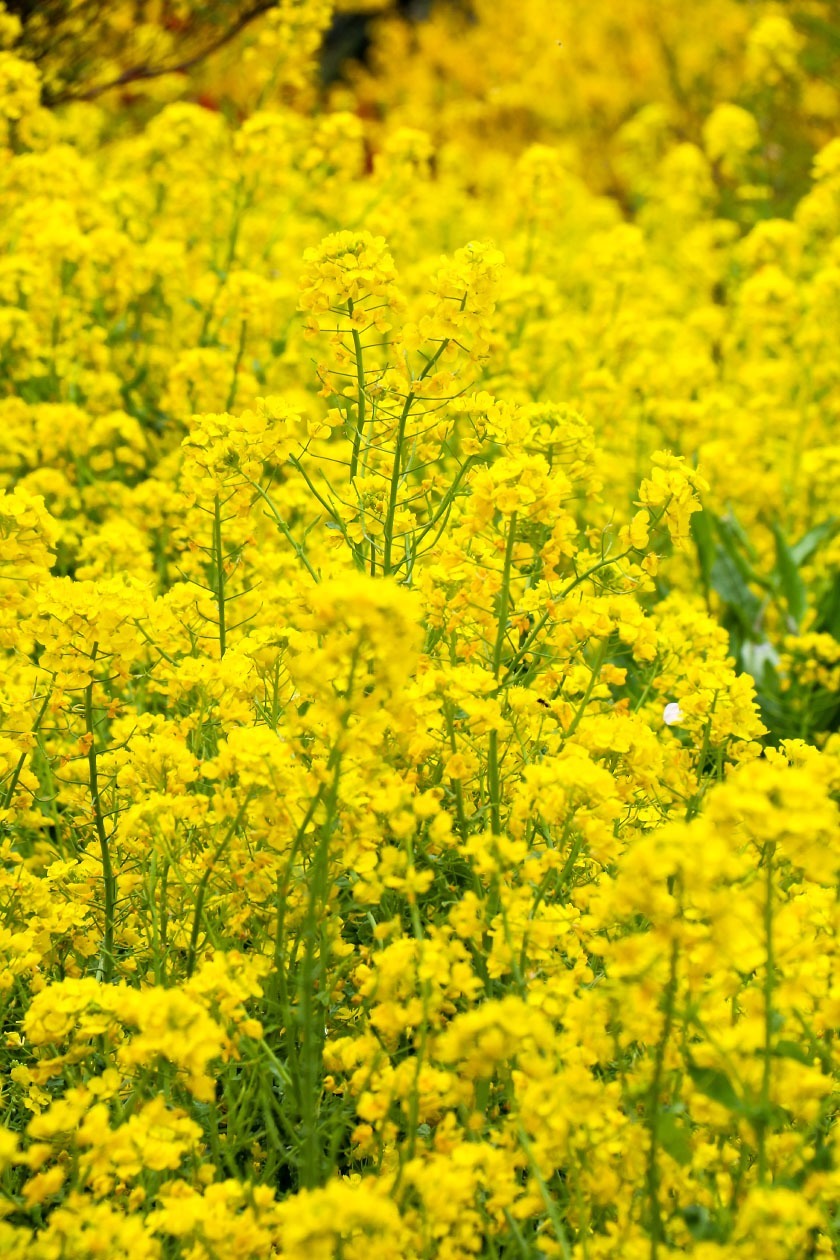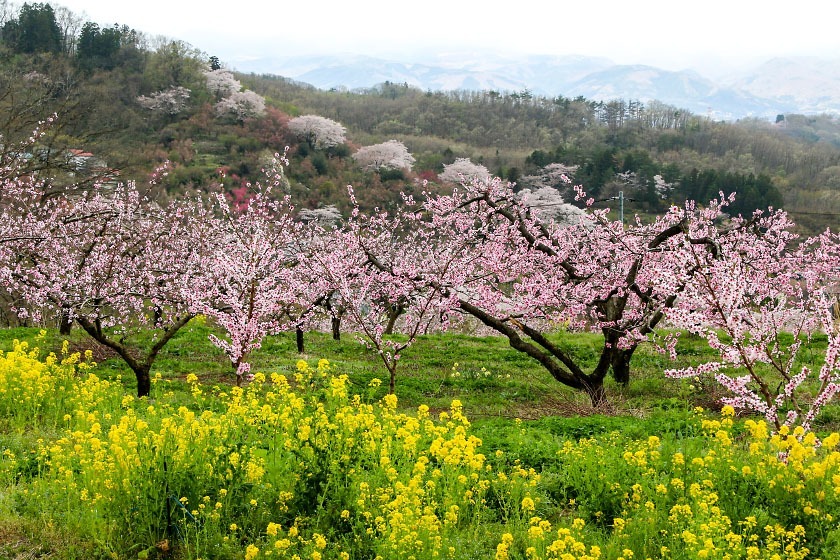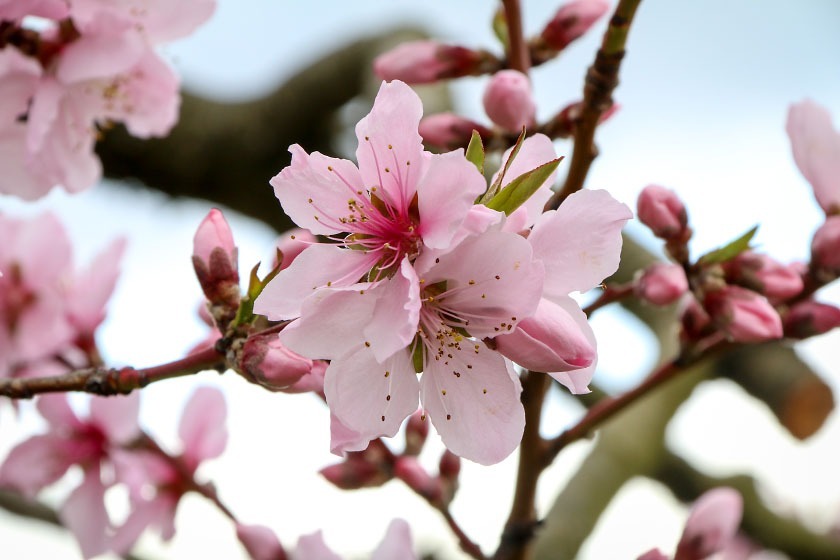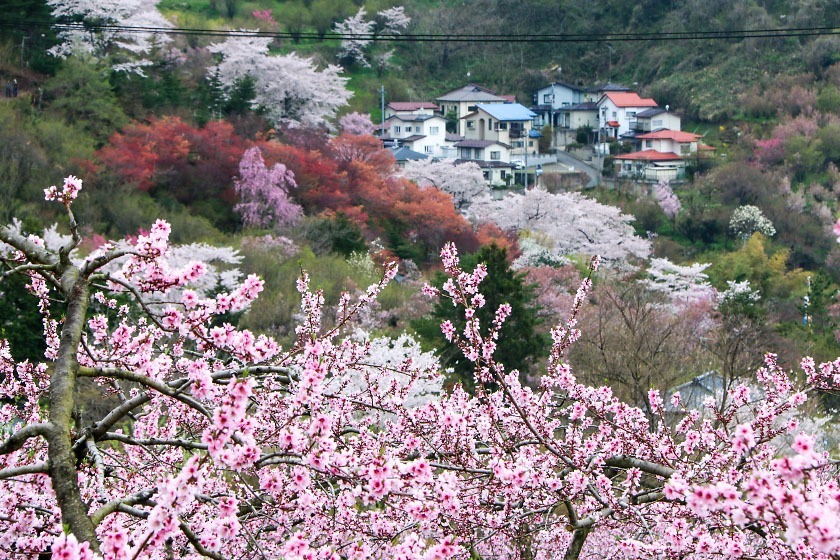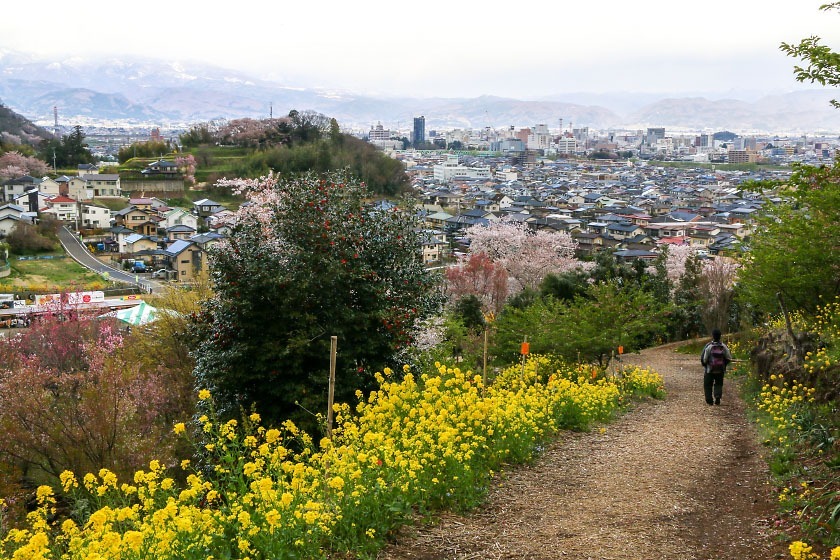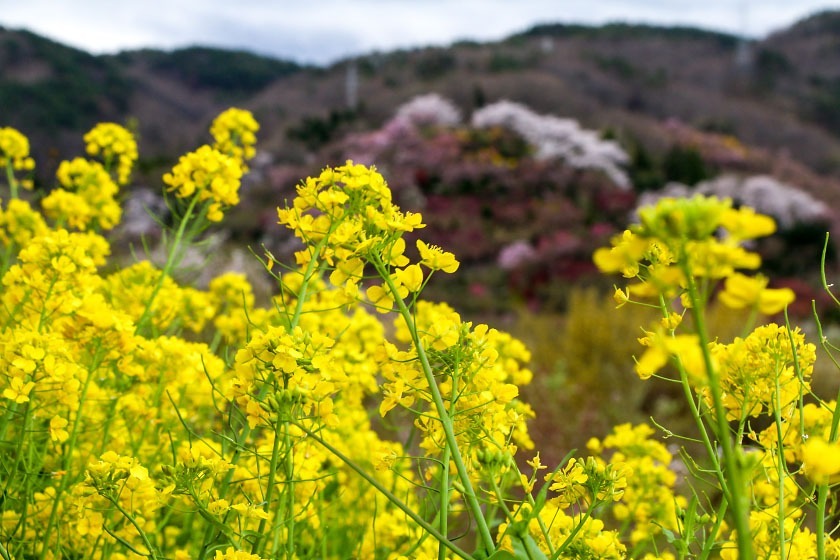 Questions? Ask in our forum.