Kitakami: Blossoms Opening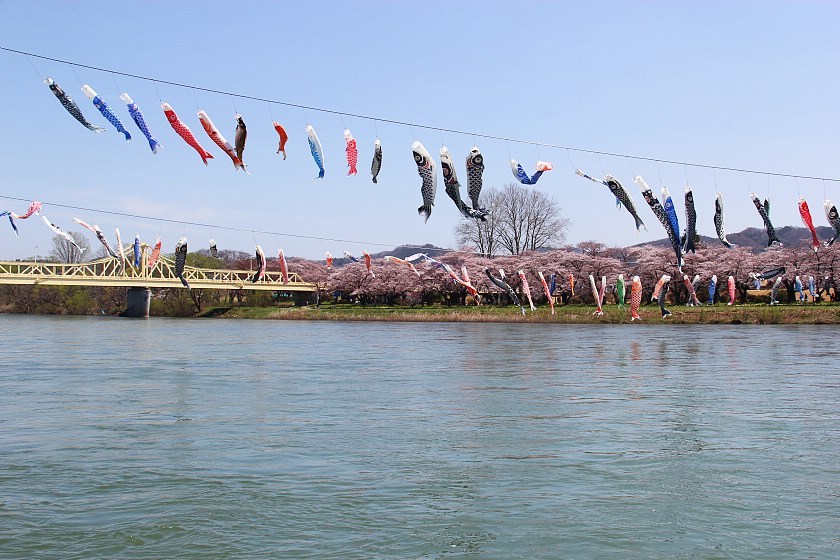 With this year's cherry blossom season all but over in many areas of the country, it now becomes time for Japan's far northern areas to take center stage as the cherry blossoms progress here. After an early start to the season, lower than average temperatures in northern Japan over the last couple of weeks have slowed the blossoms' progress, but nonetheless today I saw some beautiful displays on my travels.
Following on from yesterday's report from Hiraizumi, today I was in nearby Kitakami and its famous Tenshochi Park. Whilst some trees looked well on their way to full bloom and others a little behind the pace, in general the blossoms in the area looked to be in the process of opening this morning. With warm weather forecast for several days to come, I expect that Kitakami could enter its best viewing period as early as tomorrow afternoon after which, barring any strong wind or rain, the blossoms should stay looking great into next week.
My first and only stop this morning was at Kitakami's famous Tenshochi Park which is situated around ten minutes' walk from Kitakami Station. The park boasts around 10,000 cherry trees that line a riverside path for approximately 2 kilometers, and this feature has helped the park to earn the distinction as among the three best-rated cherry blossom spots in the entire Tohoku Region alongside Hirosaki and Kakunodate.
Tenshochi Park's annual cherry blossom festival runs until May 6th this year and during this period, the area is illuminated nightly from 18:00 to 21:00 in a show that accentuates the beauty of the cherry blossoms. There are also various other attractions here during this period including a selection of food and drink stalls at either end of the cherry blossom area, horse-drawn cart rides along the blossom-lined riverside path that cost 500 yen, and boat trips along the river that take 20 minutes, cost 1300 yen and give customers excellent views of the cherry blossoms by the river.
I made the walk from the station over the bridge to Tenshochi Park and down the riverside path. Despite not being in full bloom yet, the cherry trees that line the riverside path hung overhead to make for a beautiful cherry blossom tunnel this morning, with many visitors flocking to take pictures of the trees that were slightly further along in their progress. After arriving at the southern end of the cherry blossom area, I took a blossom-viewing boat tour, which I recommend as a great way to experience the sakura here.
With the warm and calm weather that is forecast here over the next couple of days, I am confident that this area will make for an idylic place to experience hanami towards the end of this week as many of the cherry blossoms enter their optimum viewing state.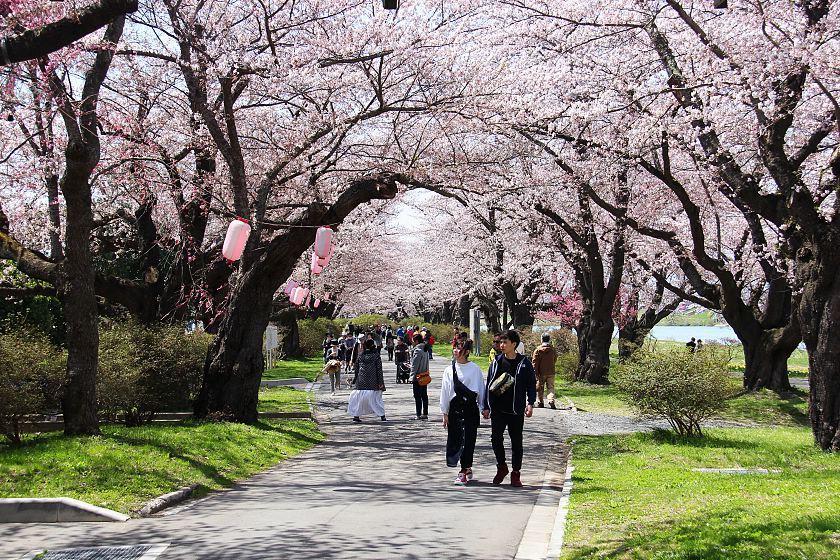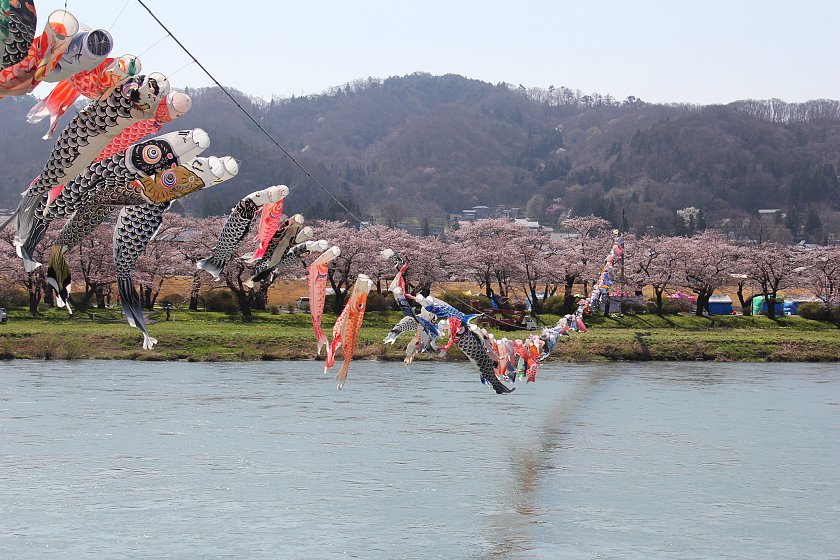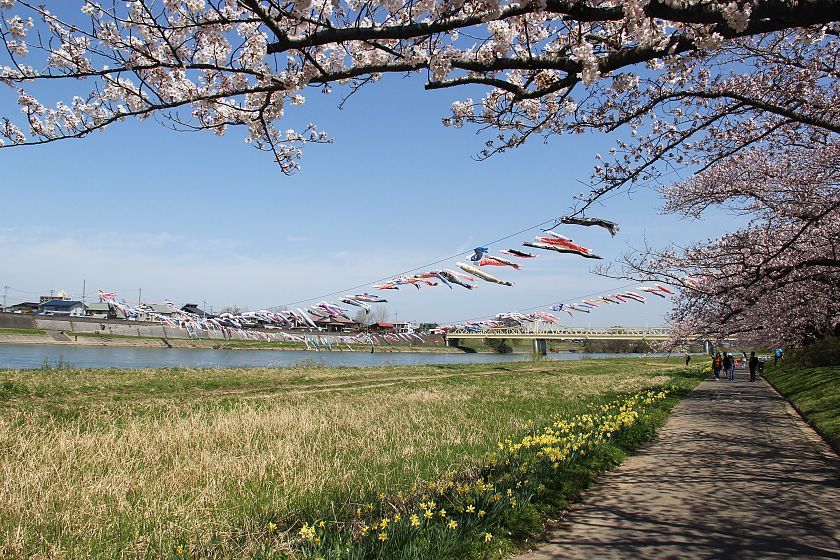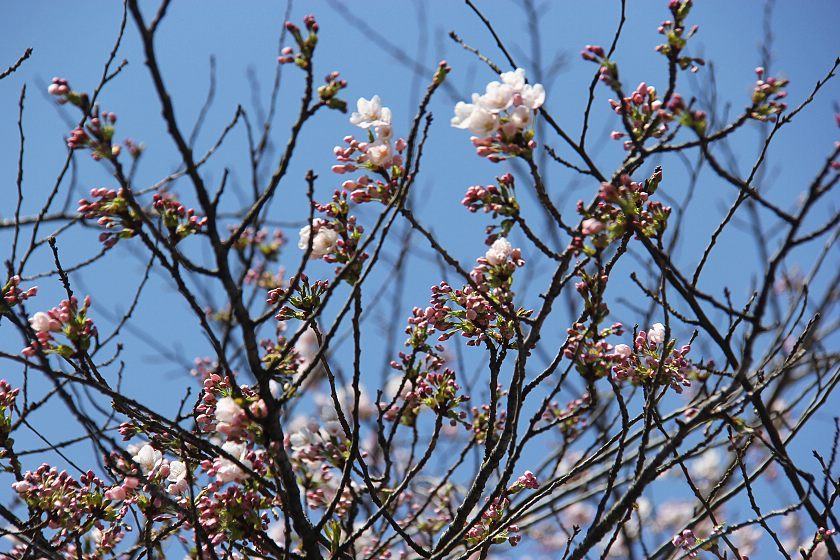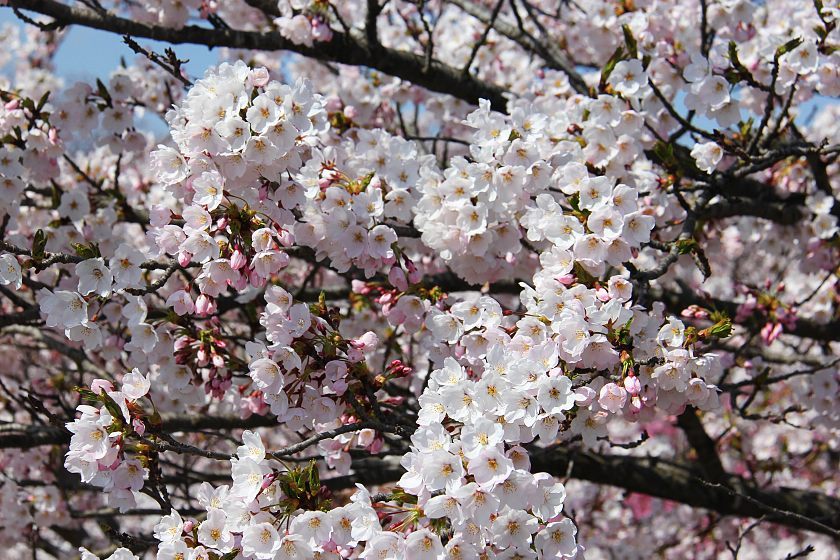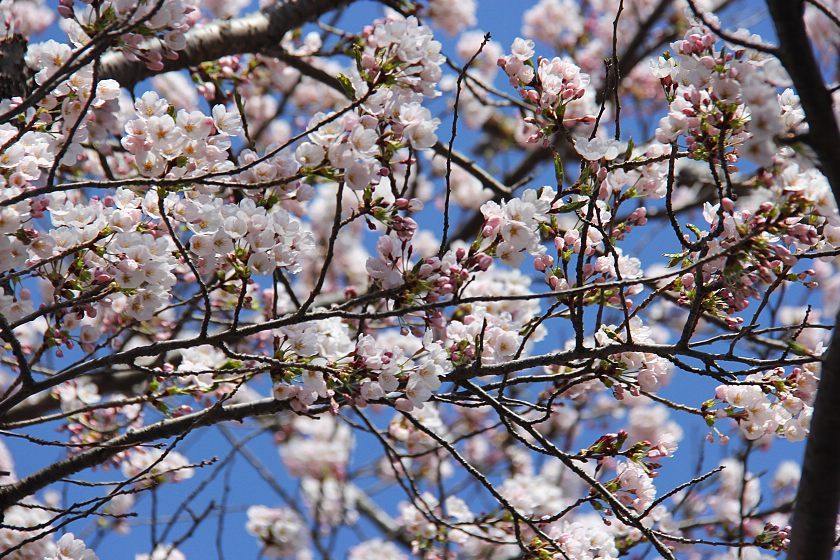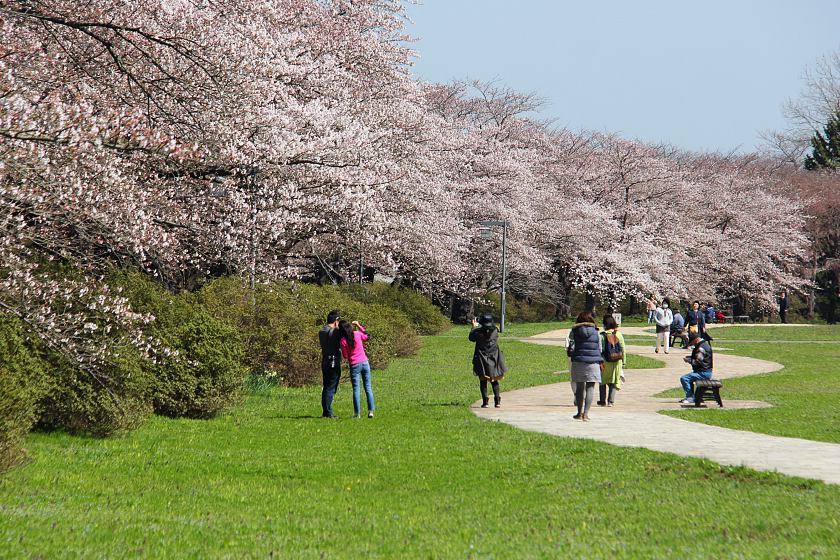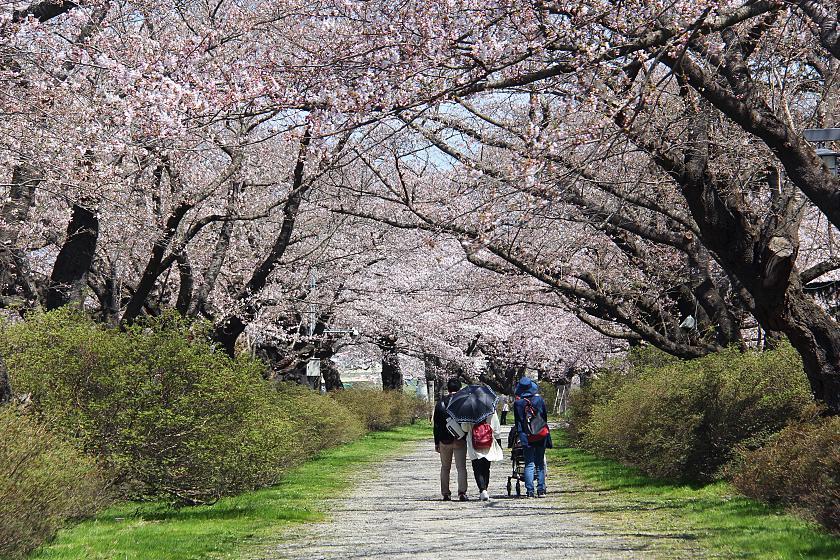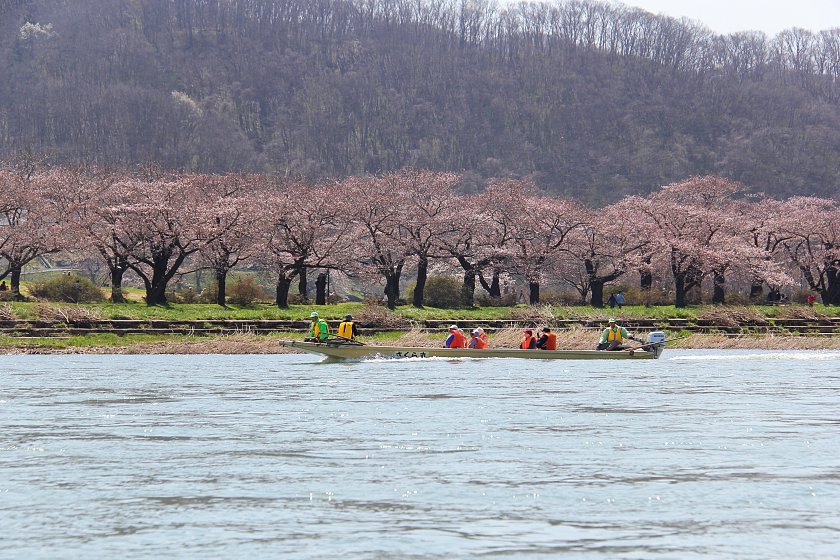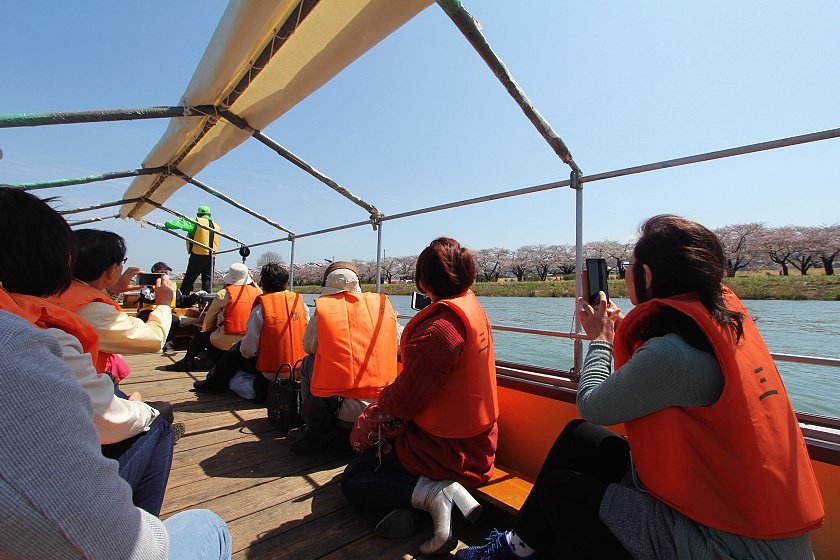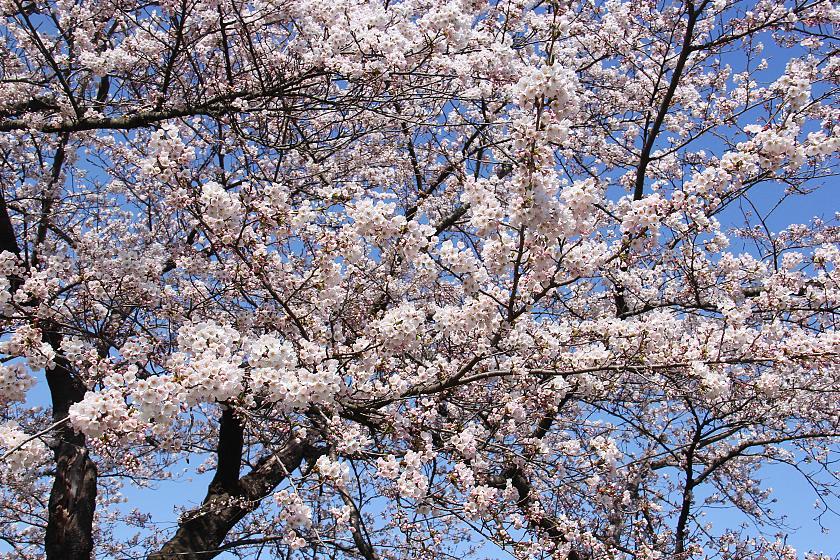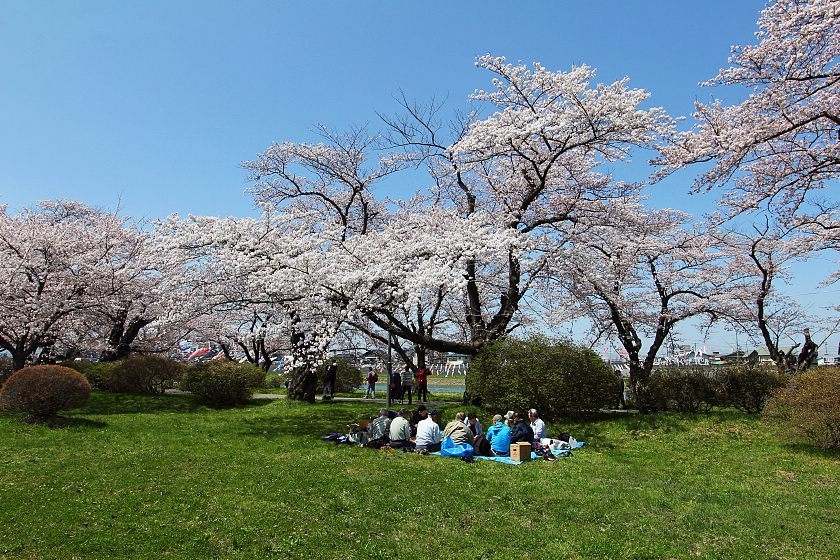 Questions? Ask in our forum.